Get connected with our daily update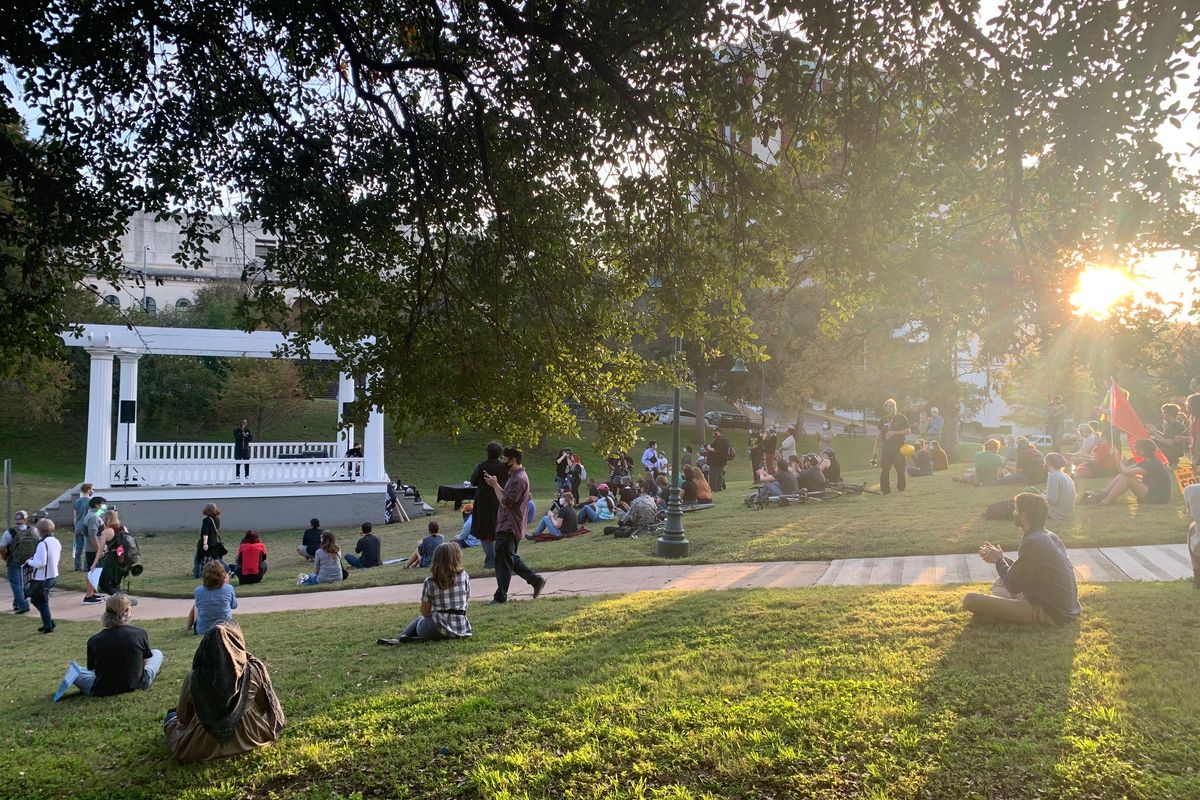 (Emma Freer/Austonia)
As counting drags on in the presidential election and amid fears of possibly violent demonstrations, two local organizations convened in downtown Austin to talk about what's next.
---
Protect the Results—a coalition of local progressive organizations such as Indivisible Austin, MoveOn Central Texas, Workers Defense Project and Austin DSA— hosted a march from Wooldridge Square, on Guadalupe Street, to the nearby state Capitol building and back. Their message: Count every vote.
Members of the group, clad in reflective vests, then helped provide community security to a small event hosted by the Austin Justice Coalition to discuss what happens after the election is called.

"The fact that the 'blue wave' didn't hit the shores of Texas … means that in two years we really have to turn out," Executive Director Chas Moore said, looking ahead to the 2022 midterms.
In the meantime, Moore rallied the crowd to keep up with their activism, given the close nature of the race.
"The fact that over 67 million people have voted for Trump is something that, I think, we should be concerned about," he said.
Moore also raised concerns about the political climate locally.

Last week, four Austin City Council members signed an open letter to Austin Police Department Chief Brian Manley, demanding that he explain how his department would maintain public safety during any post-election protests and account for recent reports that APD officers had treated domestic terrorist and white supremacist groups more leniently than peaceful protesters.
Then, over the weekend, APD officers posed in a photo outside of City Hall with members of the group Take Back Austin, which is calling on Austin Mayor Steve Adler to resign. Some held Trump flags, others flashed white supremacist hand signals.
Hey look it's @Austin_Police posing with trump supporters flashing the white power sign. Hey @Austin_Police don't d… https://t.co/DLxHWSryZL

— 𝕸𝖔𝖙𝖍𝖊𝖗 𝕸𝖊𝖗𝖗𝖎𝖈𝖐 🦂 (@𝕸𝖔𝖙𝖍𝖊𝖗 𝕸𝖊𝖗𝖗𝖎𝖈𝖐 🦂) 1604294090.0
Moore connected this incident with the Austin City Council election results, which saw incumbents Jimmy Flannigan and Alison Alter challenged by conservative candidates who attacked their support of recent efforts to defund APD. Both are headed to runoff elections on Dec. 15.

"Jimmy Flannigan is losing potentially to someone who was in that photo with the Proud Boys," Moore said, referring to Mackenze Kelly. "Alter, who is really good, is headed to a runoff."
In addition to encouraging turnout in these upcoming races, AJC leadership laid out their other post-election action items.
Warren Burkley, community outreach director for AJC, said these include continuing the push to "defund" APD and reallocate dollars to other city services, such as the forensics lab and mental health responders.
Other local priorities include passing an ordinance that would allow city officials to fire the police chief and advocating during the next state legislative session to pass criminal justice reforms, such as expanding the Sandra Bland Act.
State Senator Sarah Eckhardt, D-Austin, rode her bike to the event and spoke toward the end.
"In the full interest of full disclosure, I am a politician," she said, adding that she is also a former prosecutor. "I am a woman, but I'm the man."
Still, Eckhardt expressed hope that elected officials and activists could work together on issues such as criminal justice reform and engage in constructive, rather than destructive, conflict.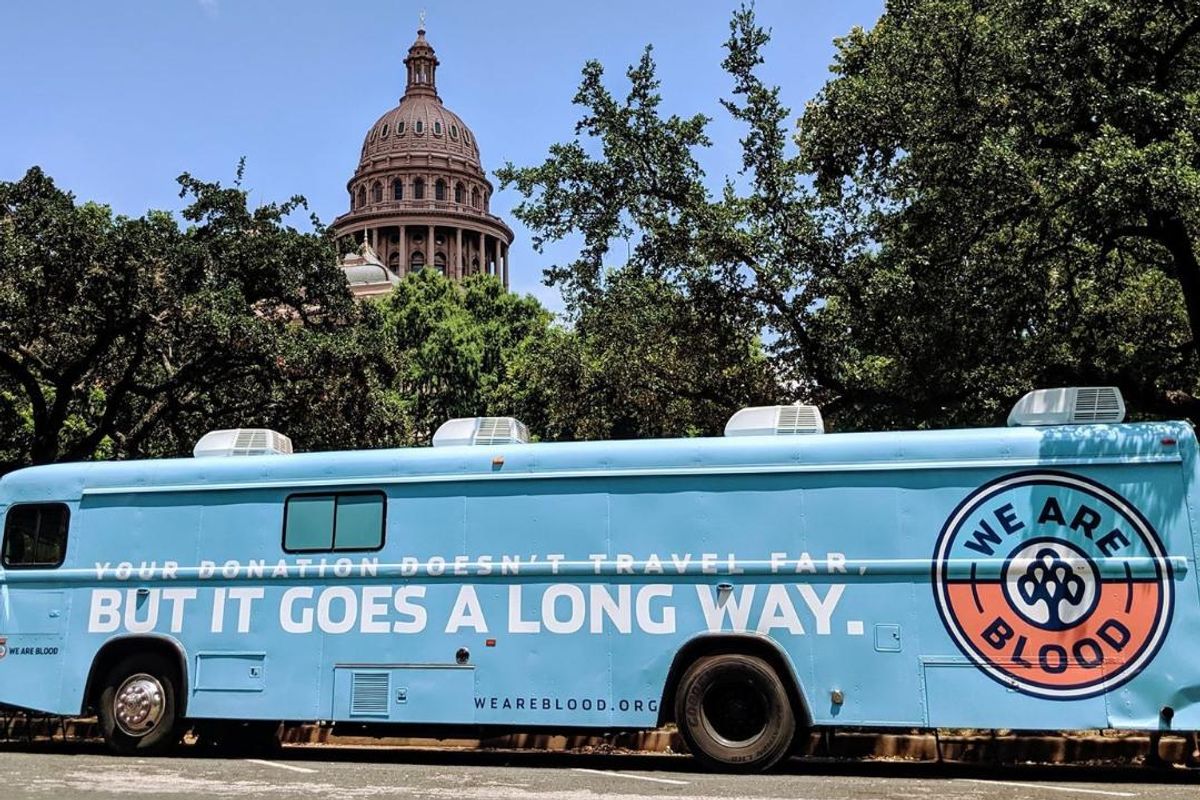 Communities are rallying together after an 18-year-old shot and killed 19 students and two teachers at Robb Elementary School in Uvalde, Texas.
Funds from organizations all around the state–including from Austin's own Los Verdes–are being raised to support families affected by the tragedy. Here's how you can help.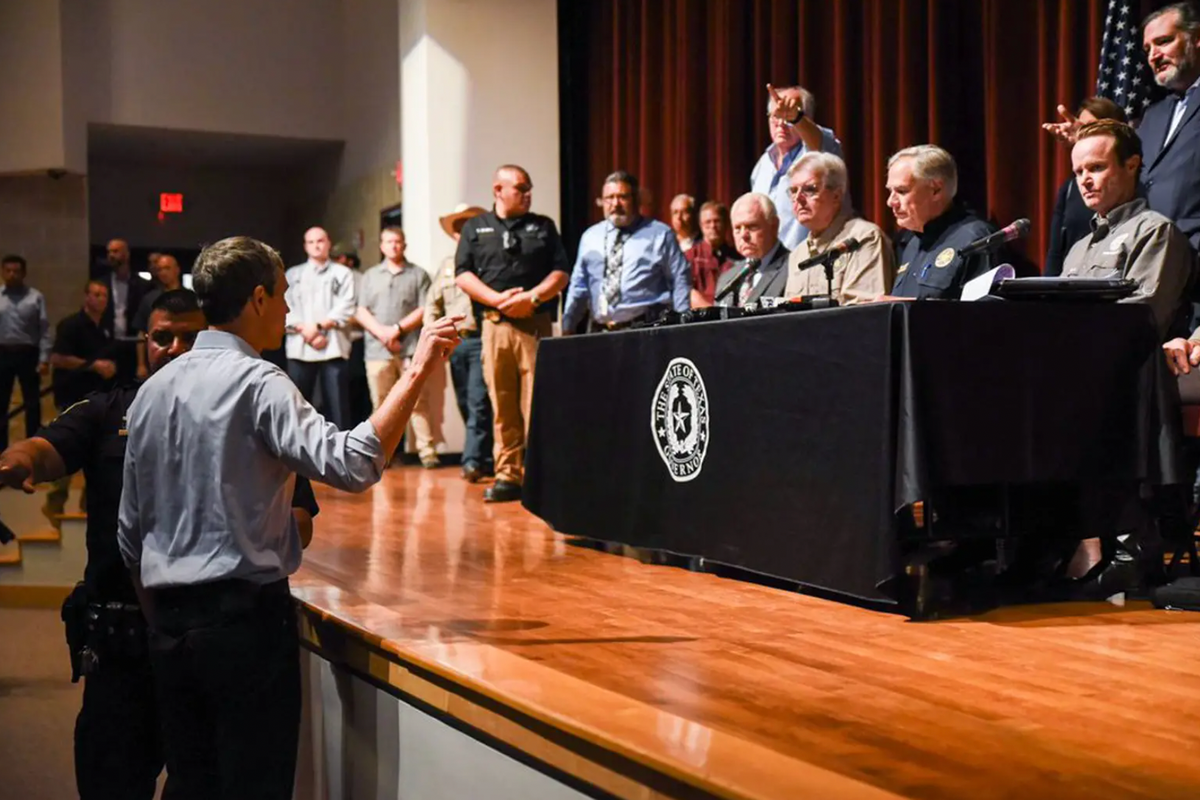 By Patrick Svitek
Beto O'Rourke caused a dramatic scene on Wednesday when he angrily confronted Gov. Greg Abbott at his news conference about the Uvalde school shooting, yelling, "This is on you."
After Abbott was done giving his initial remarks, O'Rourke approached the stage and told Abbott he was "doing nothing" to combat gun violence. He said the Uvalde massacre, in which a gunman killed 19 children and two adults, was "totally predictable."
Some of the Republican officials onstage with Abbott quickly denounced O'Rourke, telling him to go away. Another man onstage used expletives to criticize O'Rourke for interrupting the event. O'Rourke was eventually escorted away amid the unruly scene.
"I can't believe that you're a sick son of a bitch that would come to a deal like this to make a political issue," Uvalde Mayor Don McLaughlin told O'Rourke at one point.