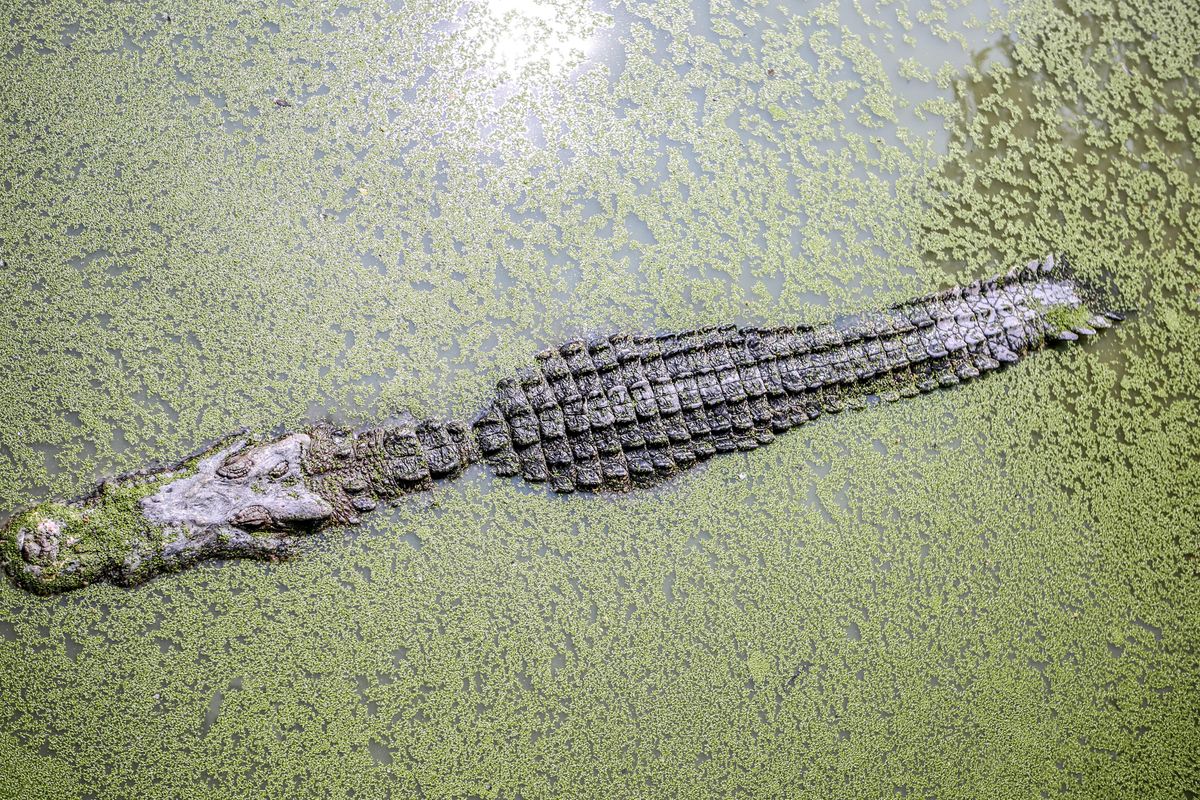 An alligator attack has been reported, killing a dog at a retention pond near homes on Thome Valley Drive in the Berdoll Farms neighborhood in Del Valle, Texas.
---
The attack was discovered by neighbor Crystal Jaime on Thursday afternoon after she heard a dog in distress, as first reported by KVUE. Jaime was able to call firefighters to the scene.
AFD said when they responded, they were shocked to find three alligators in the pond and later learned that the area is an alligator sanctuary. The pond is marked with a sign that dangerous animals are present, however, there aren't any barriers that separate the sanctuary from nearby walking paths, basketball courts and a children's playground.
Gator sightings at this location, which sits nearby Del Valle Elementary, Middle and High School, were reported in 2014, 2015 and 2018. More recently, there was another sighting in 2020 at Lady Bird Lake.
Neighbors in the area voiced safety concerns back in 2018, citing that children play in the area. AFD said that residents will have to work with animal control if they want them moved.
It remains unknown as to where the alligators came from but it is legal to keep alligators in the state of Texas—there are 14 alligator farming permits statewide.