Get connected with our daily update
Two ways to stay connected:
1. Austonia AM email
Join thousands of others who get the latest Austin news and happenings directly to the inbox at 6 a.m. every morning.
2. Austonia PM text
The day's most important stories, in one brief text, every afternoon at 4 p.m. It's free. Extra bonus: weekly "insider" updates from Emma Freer, and other members of Austonia's news team. Sign up now for Thursday, Dec. 3 launch.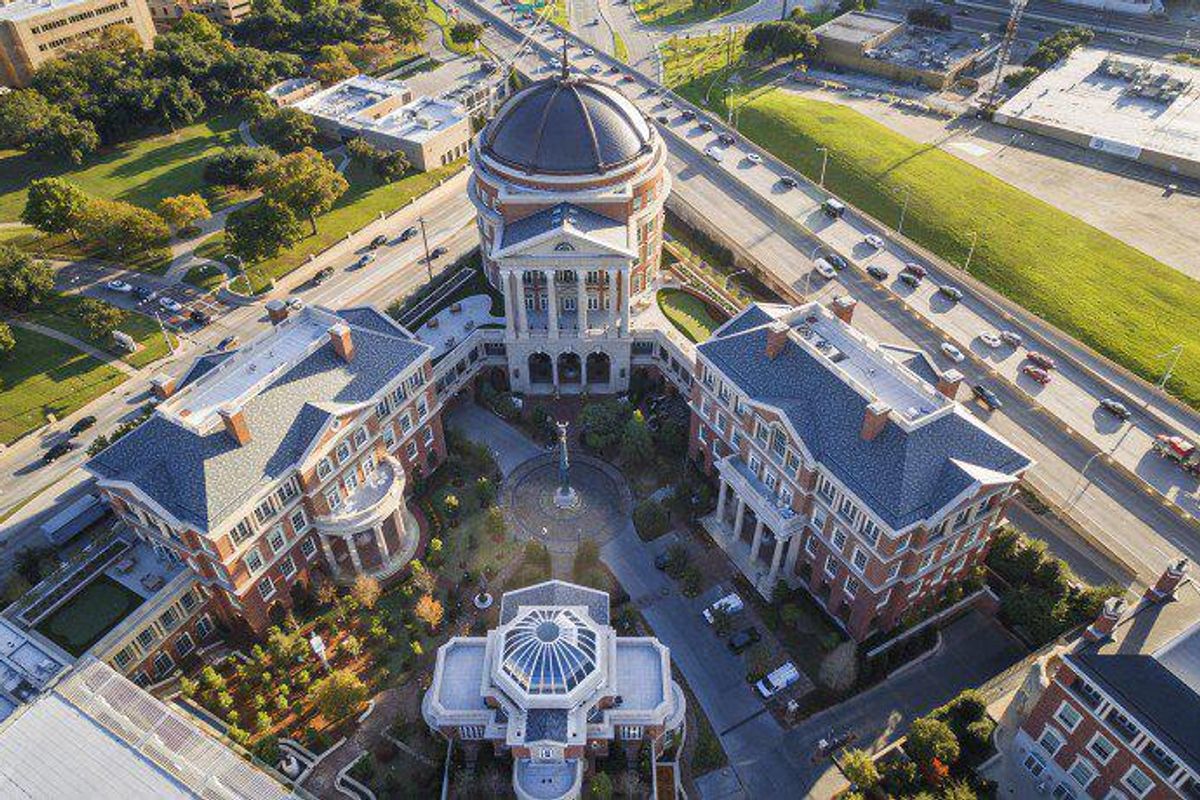 The University of Austin is launching its controversial "Forbidden Courses" program Monday with two weeklong sessions at the Old Parkland Campus in Dallas.
The courses, which were announced by the new, unaccredited university when it was launched in November 2021, will be attended by 80 students as they "cultivate the habits of civil discourse." The university said it will look to investigate a different question each week, starting with "Who am I as an individual?" as it encourages seminar attendees to "discuss and debate the most vexing questions of our time."
This week, the university announced new speakers at the inaugural event, including Marvel co-president Robert Steffens; Jack Abraham, CEO of venture capitalist firm Atomic; Catherine Boyle, General Partner of V.C. firm Andreessen Horowitz; military strategist Edward Luttwak; and Founders Fund Michael Solana.
The no-credit seminar will include eight courses, including:
"Free vs. unfree societies in the 20th century" with Niall Ferguson
"Free speech, religion and women's rights" with Ayaan Hirsi Ali
"Approaches to climate change" with Dorian Abbot
"The psychology of social status" with Rob Henderson
"Varieties of feminism" with Kathleen Stock
"Ideology" with Jacob Howland
"Capitalism: catastrophe or triumph?" with Deirdre McCloskey
"Black male writing from Richard Wright to Ta-Nehisi Coates" with Thomas Chatterton Williams
The "Forbidden Courses" earned its moniker from its founders, who said they created the university due to worries of restricted free speech on college campuses nationwide. Founders include incoming president Pano Kanelos, who described the current education system as "fractured," former New York Times op-ed editor Bari Weiss, academic Steven Pinker, and former Harvard University president Lawrence H. Summers. Weiss will also be a workshop leader at the seminar.
"We call our summer program the Forbidden Courses because the current turbulence–political, social, and cultural–is forbidding us from encountering one another honestly and authentically," the university's Forbidden Courses site reads. "Those who are going to lead, to innovate, to create, must learn how to rise above the static noise of social media, of commerce, of ideology, to see the world with greater clarity. Most importantly, we must learn again how to learn from one another."
Each student will take one course per week and participate in multiple workshops led by authors, educators, physicists and U of A founders including Weiss. The university, which has no physical campus, is unaccredited, and no classes will count for college credit. According to the organization, students attending include current Ivy League students, startup founders, published authors and scholars as well as college dropouts, first-generation students and those of "all political persuasions." Applications are currently closed.
The university is awaiting official nonprofit status and has Cicero Research, led by Austin-based tech investor and Palantir founder Joe Lonsdale, as its temporary sponsor. While it plans to hold "Forbidden Courses" every year and start masters' programs for entrepreneurship and leadership this fall, undergraduate programs are not expected to begin until 2024.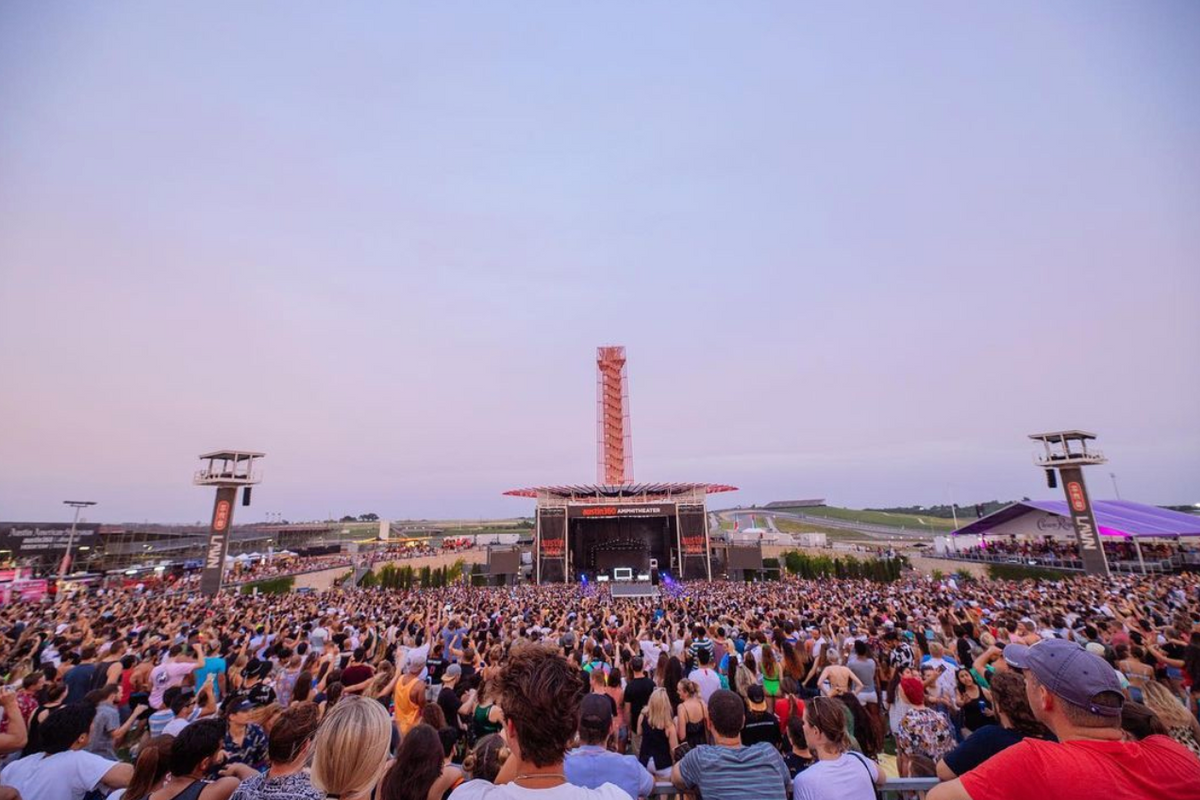 Friday
Calling all Porter Robinson fans–now is the time to see the electronic artist in Austin alongside six additional up-and-coming artists in the genre. The mini-fest moves to Dallas the next day and you can get tickets starting at $25.
4:30 p.m. Friday | Germania Insurance Amphitheater,
9201 Circuit of the Americas Blvd.
Held for the first time in Austin, Coindesk Consensus promises to be the "SXSW of crypto," with more than 300 speakers slated to talk about Web3, blockchain and the Metaverse. Fidelity Investments CEO Abby Johnson, Edward Snowden and Binance CEO Changpeng 'CZ' Zhao will speak. Tickets start at $99 for a virtual pass or $1,299 for general admission.
Times vary Friday-Sunday | The Fairmont & Austin Convention Center, 101 Red River St.
Embrace your inner biker for an extended weekend at the Republic of Texas Motorcycle Rally, which is being held in Bastrop for the first time. Live music, rides and motorcycle acrobats will keep you entertained! Tickets start at $25.
Times vary Thursday-Sunday | Mere's Reserve,
1141 FM 969 Farm-To-Market Rd.
Link & Pin has invited some of its favorite local artists to display their work during the 2022 Summer Strut, which runs all weekend through Aug. 28, to give them some exposure.
1-5 p.m. Thursday-Saturday | Link & Pin Gallery,
2235 E. 6th St. #102.
Saturday
This exclusive three-week show kicks off on Saturday, running through June 26, featuring never-before-seen large-scale work from owner Lisa Russell's private collection. The works will all have limited exposure, and be displayed together for the first time—pictures will not be allowed. Free private walkthroughs can be scheduled at sales@wcc.art.
1-5 p.m. Saturday-Sunday | West Chelsea Contemporary,
1009 W. 6th St #120.
Poetry in the Park is returning for a second time under the shady trees at Republic Square. As a platform for local poets and spoken word artists, this weekend's theme will focus on Pride Month and Juneteenth.
11 a.m.-1:30 p.m. Saturday-Sunday | Republic Square,
422 Guadalupe St.
Catch Canadian poet, illustrator and mind behind the poetry book "Milk and Honey," Rupi Kaur, in Austin. Get tickets for the famous "Instapoet" starting at $39.
8 p.m. Saturday | Bass Concert Hall,
2350 Robert Dedman Dr.
Celebrate Pride Month during a day in the sun with your fellow Austinites at Moody Amphitheater. The free daylong festival will feature Pride-themed activities and LBGTQIA performances.
12-9 p.m. Saturday | Moody Amphitheater at Waterloo Park, 500 E. 12th St.
Reminisce in the music of the '60s at the Cedar Park H-E-B Center, featuring tunes from The Drifters, The Platters + Cornell Gunter's Coasters.
7:30 p.m. Saturday | H-E-B Center at Cedar Park,
2100 Ave of the Stars.
Sunday
Put on your dancing shoes and get ready to learn about the shared African roots of Puerto Rico and Mexico at the Salsa & Heritage Festival. Tickets are $30 the day of the festival, $24 for early birds.
3-8 p.m. Sunday | JCC Austin Ballroom, 7300 Hart Ln.
Help benefit the Williamson County Food Bank while you enjoy a day full of cars, live music, bouncy houses and food. Plus, you can enter your car for a chance to win a trophy. Tickets start at $10.
9 a.m.-1 p.m. Sunday | Realty Texas,
2000 S I-35 Frontage Rd Suite P.