Get connected with our daily update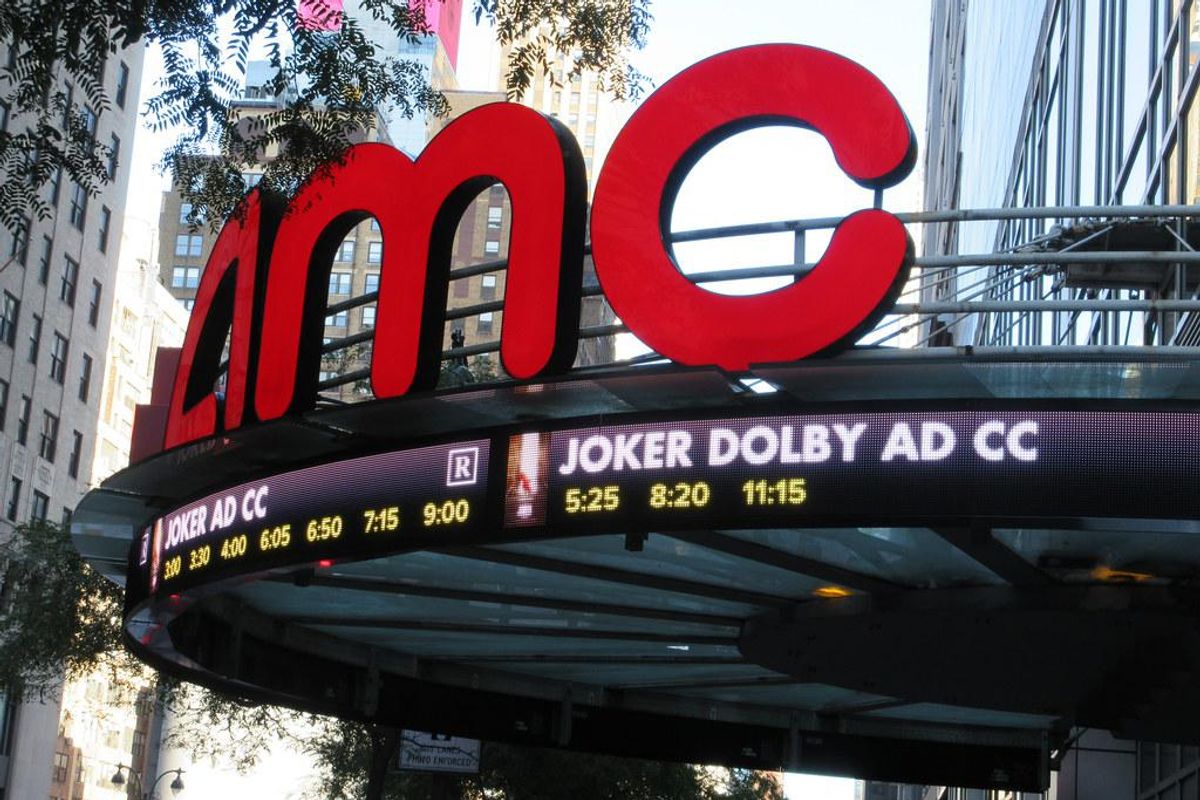 (Brecht Bug/CC)
When GameStop stock hyper-squeezed from an average of $18 per share to $347—more than an 1800% increase—in late January, it took the financial sector by surprise, coining a term for stocks fueled by a social media craze: meme stocks.
Though some SEC regulators rallied for retribution over the artificial rise of the video game company's stock, it never came. Less than six months later, experts are predicting a similar, possibly bigger, stunt put on by Redditors with movie theater chain AMC. Some Austinites are hoping to profit.
---
A group of 3 million retail traders, who are congregating on Reddit's r/amcstock, have banded their 80% share together to inflate the stock and it is working. AMC is now worth almost 10 times its average price, soaring from a valuation of $510 million to roughly $26 billion—from near bankruptcy to roughly the same value as LG.
The social media spread has garnered the attention of new and old traders alike. Windsor Park resident Bailey Dieckman started trading seriously when GameStop stock started getting popular and she remembered she had one sole share of the company.
Also in her portfolio: a few shares of AMC, Blackberry and renewable energy companies.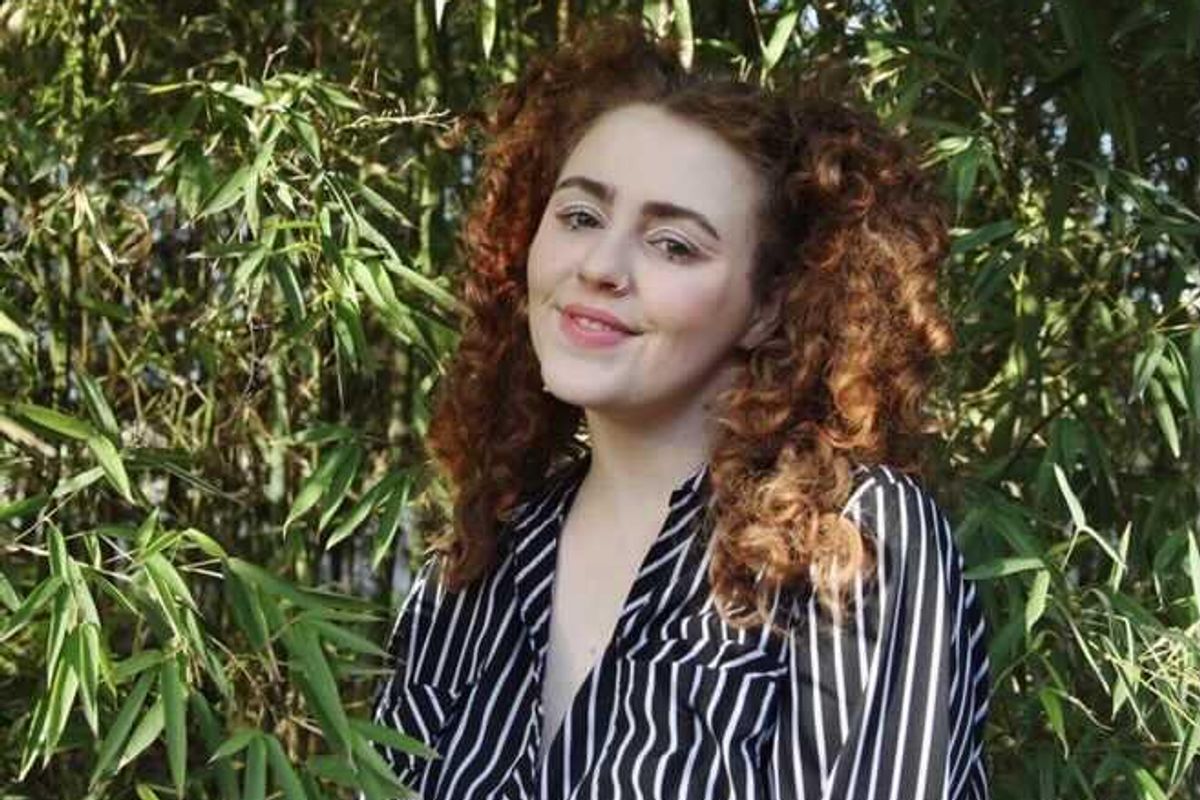 Austinite Bailey Dieckman is one Austinite that is getting in on the meme stocks action. (Bailey Dieckman)
Dieckman, whose day job is as a digital marketer, sold her Gamestop stock near its peak, around $300. She also sold off her AMC stock at its peak so far, $69, well before the anticipated price jump, or "short squeeze." Dieckman said she sold early to relieve the stress of constantly monitoring the price changes and plans to invest more long term.
"I was really stressed out and constantly monitoring it—that short-term game is really stressful," Dieckman said. "I thought about buying back in (but) I just feel like I'm not super dedicated to that cause. I would rather invest money in a company I think is actually going to be doing something good."
On the other hand, tech sales worker Alex Glenn has more skin in the game. With around $5,000 initially invested in AMC, Glenn said he's not looking for a certain price point. He's not going to sell until he sees the shorts start covering their positions.
"Whenever I notice that these institutions are actually buying their shorts back or closing their shorts is when I'm going to look at selling," Glenn, a Hutto resident, said. "I was up I think $30,000 during the free market, and down to where I was only up like $10,000 on my AMC at one point, I never considered selling it."

AMC stock value.
In addition to the free popcorn AMC promised to shareholders, Glenn said it is well within the realm of possibility to make life-changing profits.
"If it's enough after capital gains taxes for me to be able to pay off my house and cars, then that would be the first priority," Glenn said. "Any number of things can happen but I feel more confident that I'm going to make a lot of money from this than I am going to lose."
In the meantime, AMC admits that the inflation of the stock has little to do with its actual state of affairs and cautioned investors that by buying in, they could potentially risk "losing all or a substantial portion of your investment." If AMC follows in the footsteps of Gamestop, the short squeeze hasn't even started.
But if you're feeling antsy about your investment, Glenn recommends staying clear-headed and researching the basics.
"Trading is an emotional game and requires a lot of practice, and managing your emotions by having a clear enter and exit plan," Glenn said. "If you don't have those things you can drive yourself absolutely nuts."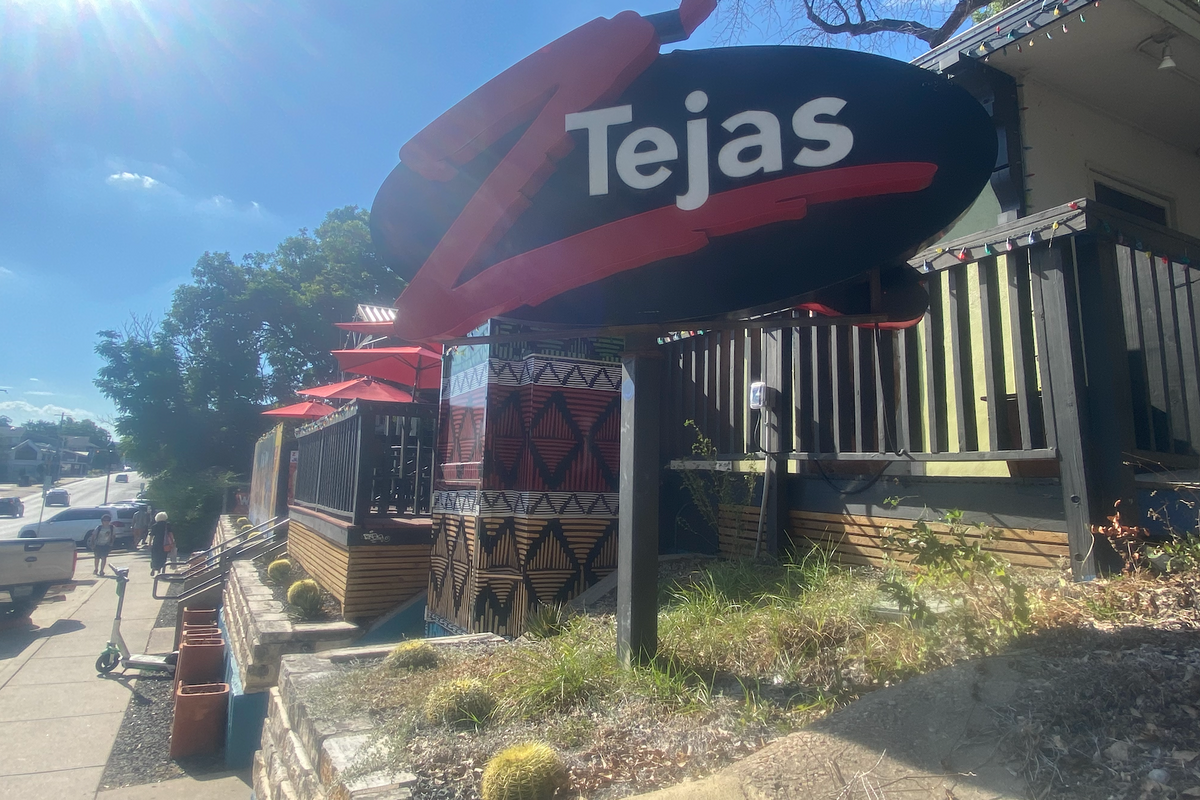 The original Z'Tejas location on West 6th Street is closing its doors after more than 30 years on the lot to make way for new development.
Z'Tejas owner Randy Cohen told Austonia the restaurant will be open at least through the end of 2022, possibly through March 2023.
Cohen said the owners—Larry McGuire of McGuire Moorman Lambert Hospitality—of the land have something new planned, though he's not exactly sure what. Additionally, Cohen said maintenance costs for the old building were becoming prohibitively expensive.
"I think the people who own the dirt will tear it all down and build condos or some other development," Cohen said. "I mean, it's a 60-year-old building, Z'Tejas has been here for 33 years and before that, it was something else. So it's just progress, that's all."
The restaurant isn't going away though—Cohen said Z'Tejas is already looking for a new spot in the downtown area to move into. Z'Tejas also has a location in Avery Ranch, another in the works for Kyle and two in Arizona.
"We have all our ducks in a row right now and the management team is all rowing in the right direction," Cohen said. "We're just excited, we're excited to build this iconic brand back."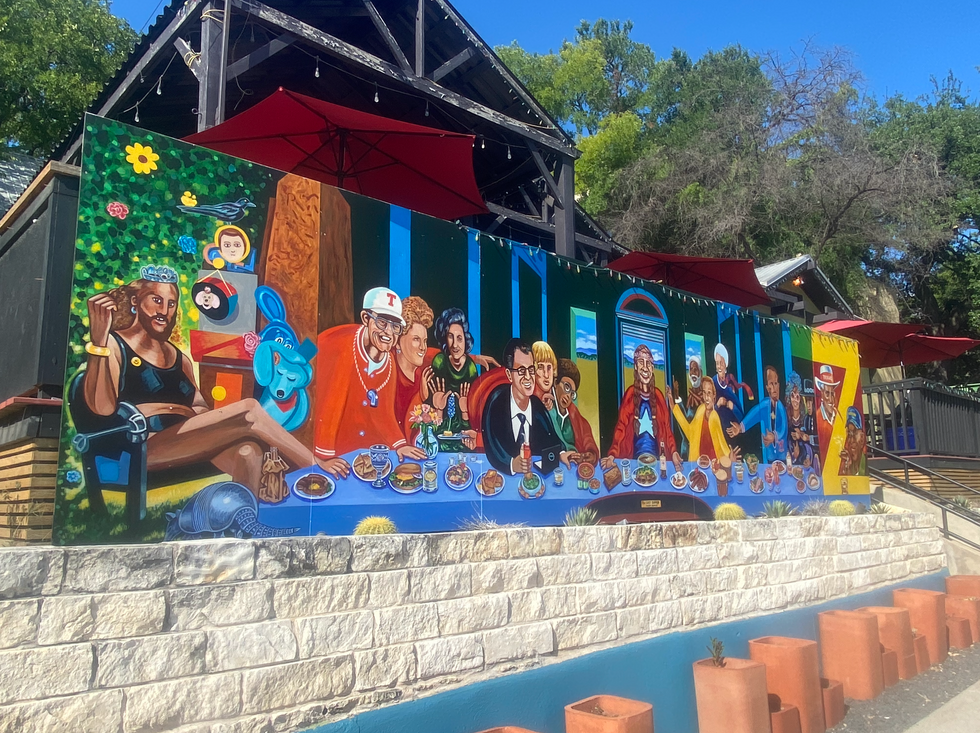 (Laura Figi/Austonia)
Once he finds a new place, Cohen plans to bring along its mural, "The Last Zupper," which features Willie Nelson, Matthew McConaughey and Barbara Jordan. Cohen also plans for the adjoining ghost kitchen, Woo Woo Burgers, to follow to the new downtown location.

"We're still booking events through the end of December," Cohen said. "Come 'Z' me at Z'Tejas, we'd love to see you before we're gone."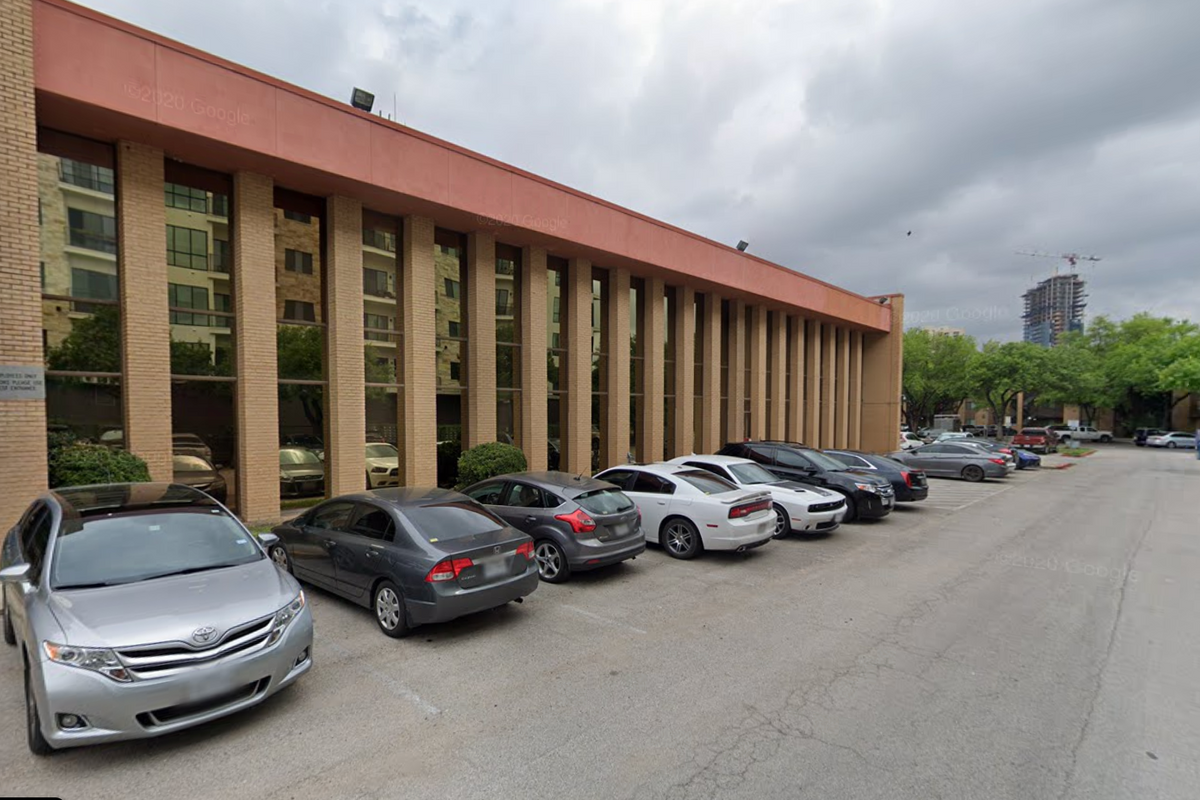 Two towers could be coming just south of the Austin American-Statesman's former headquarters in the South Central Waterfront district.
According to city filings, the proposed planned unit development agreement is set for 200 East Riverside Drive, an area Project Connect's Blue Line is slated to pass by someday.
Carrying this out involves removing the existing building, which is a state office complex and surface parking.
The new towers in place would reach just over 400 feet at their maximum and include office space and space for retail on the ground level. The mix of office and retail is a trend that's been cropping up in downtown sites like the Perennial and the Meta tower.
The proposal on a plot of about four acres aims to incorporate green infrastructure and create a lively environment for pedestrians. It'd also be adjacent to the 118-acres of the South Central Waterfront Initiative, which is aimed at enhancing connections to and along the waterfront over the next couple of decades.
The filing lists architects STG Design, a group involved with work on the sailboat-like Google tower.