Get connected with our daily update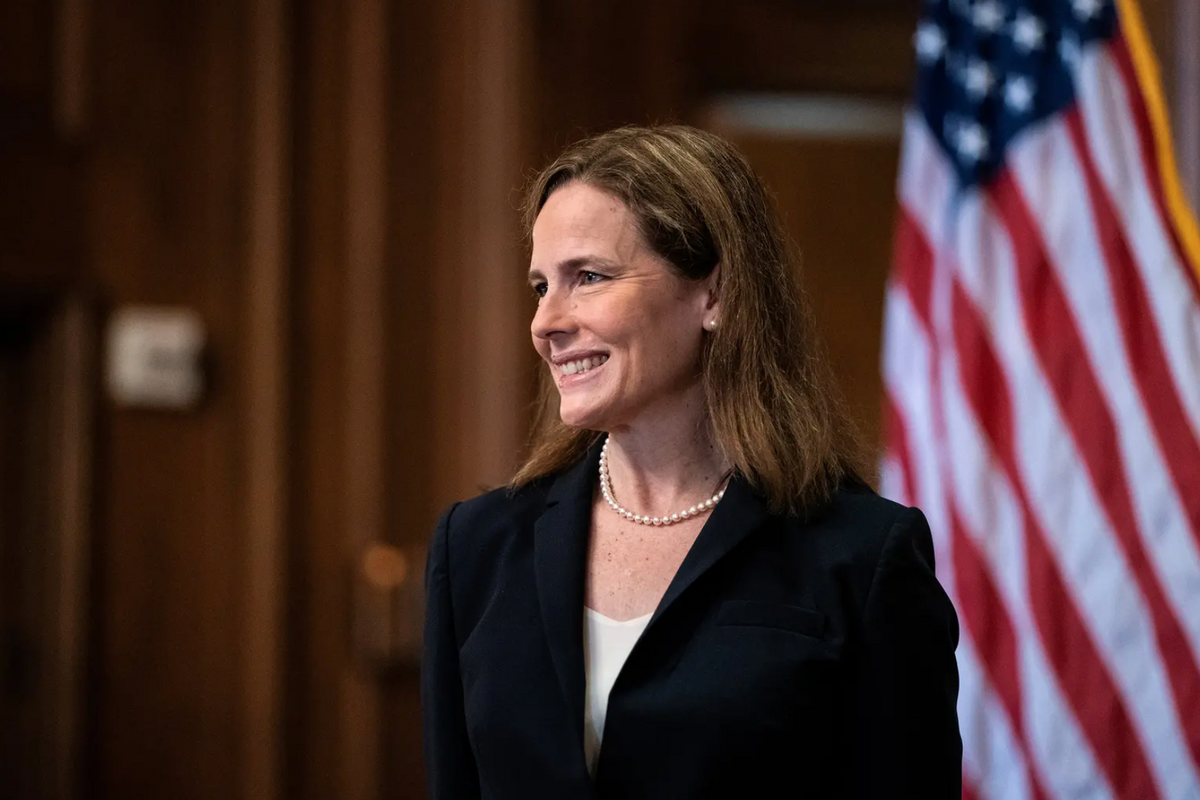 (Anna Moneymaker/Pool via REUTERS)
By Abby Livingston
WASHINGTON — With the support of Texas' two senators, the U.S. Senate approved the nomination of Judge Amy Coney Barrett to the U.S. Supreme Court in a 52-48 vote Monday evening.
---
U.S. Sens. John Cornyn and Ted Cruz, both Republicans, were early and robust backers of President Donald Trump's nomination of Barrett. She will fill the seat of the late Justice Ruth Bader Ginsburg, who died last month. The confirmation process was one of the swiftest in recent memory, and Barrett's ascension is expected to move the court in a more conservative direction.
But it will not come without political and policy consequences. Barrett will be in place to hear the state of Texas' challenge to the Affordable Care Act, which is scheduled for oral arguments after the Nov. 3 election. And her ascension to the court will likely have long-term implications for legal fights over abortion, immigration, voting rights and many other issues.
Democrats have firmly opposed Barrett's nomination, noting that Republicans in 2016 refused to hold hearings or a vote to confirm President Barack Obama's nomination for the court in an election year. The 2016 opening, Democrats note, came several months earlier in the election cycle than the death of Ginsburg.
Democrats raised hundreds of millions of dollars after Ginsburg died, and millions of campaign dollars poured into the campaigns of down-ballot candidates in Texas, including that of Democratic Senate nominee MJ Hegar, who is challenging Cornyn for the Senate seat he has held for 18 years.
Barrett is Trump's third confirmed nominee of his first term. Cornyn called her "exceptionally qualified" for a seat on the high court.
"I have faith in Judge Barrett's ability to fairly interpret the law and apply it to cases before her," Cornyn said in a statement. "Nothing more and nothing less."
Cruz said Barrett's confirmation "comes at a critical time" for America.
"Confirming Justice Barrett to the Court is a great victory for every American who cares about the Constitution, the Bill of Rights, and our fundamental liberties," Cruz said.
More: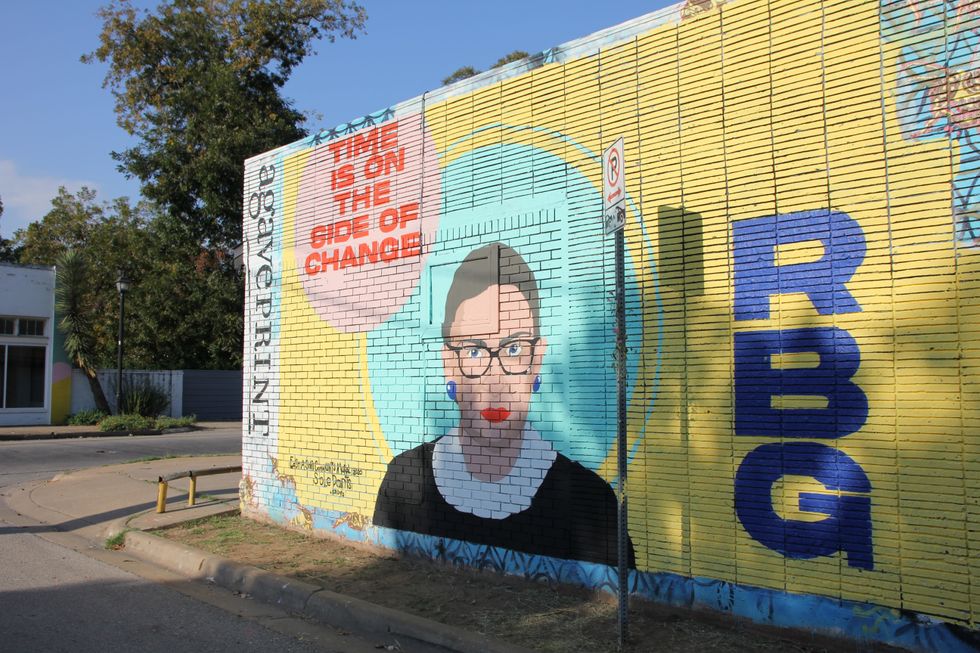 East Austin gains new Ruth Bader Ginsburg mural with community help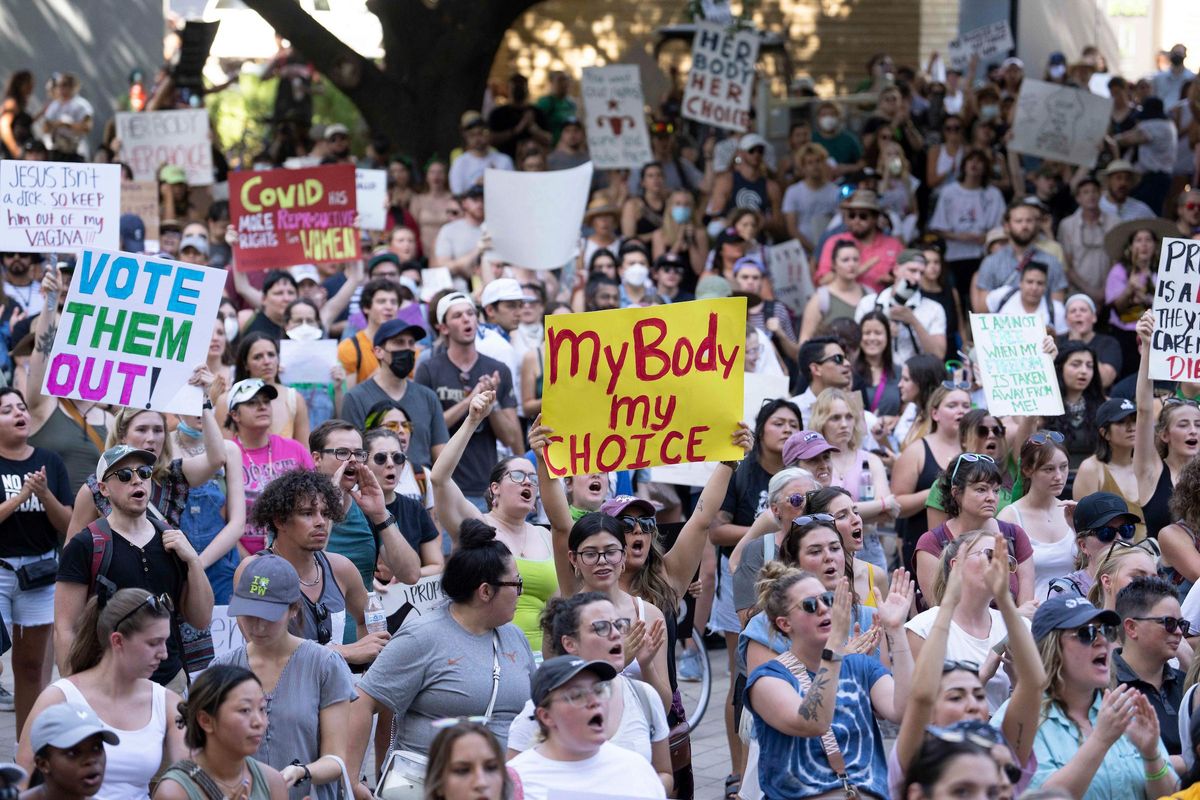 Hours following the U.S. Supreme Court's ruling to overturn Roe v. Wade, the landmark ruling that guaranteed a constitutional right to an abortion, on Friday, about 1,000 people gathered in Republic Square with signs calling for change.
The rally, organized by the group Rise Up 4 Abortion Rights Texas, started at the federal courthouse on Republic Square on Friday at 5 p.m. before the crowd marched to the Texas Capitol. More protests are expected to ensue over the weekend.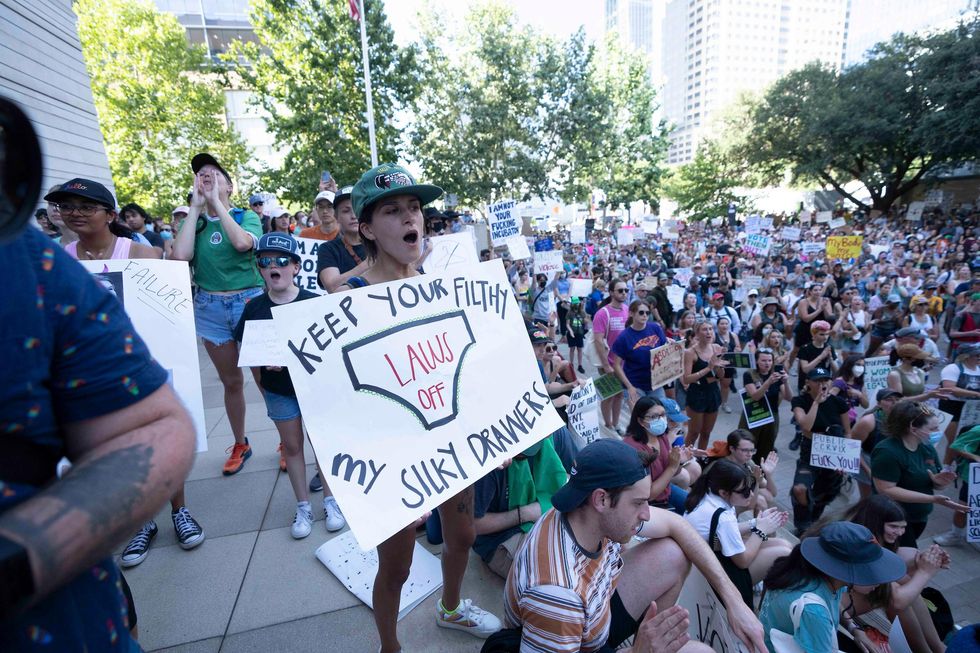 People showed up with all types of signs like Mindy Moffa holding up, "Keep your filthy laws off my silky drawers."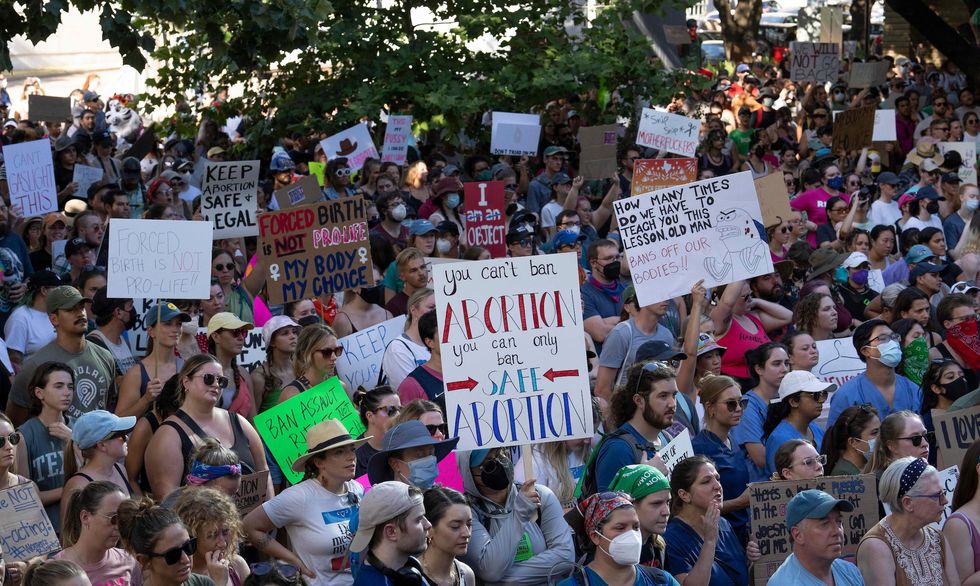 Austin joined cities across the country that saw protests for a women's right to an abortion after the ruling.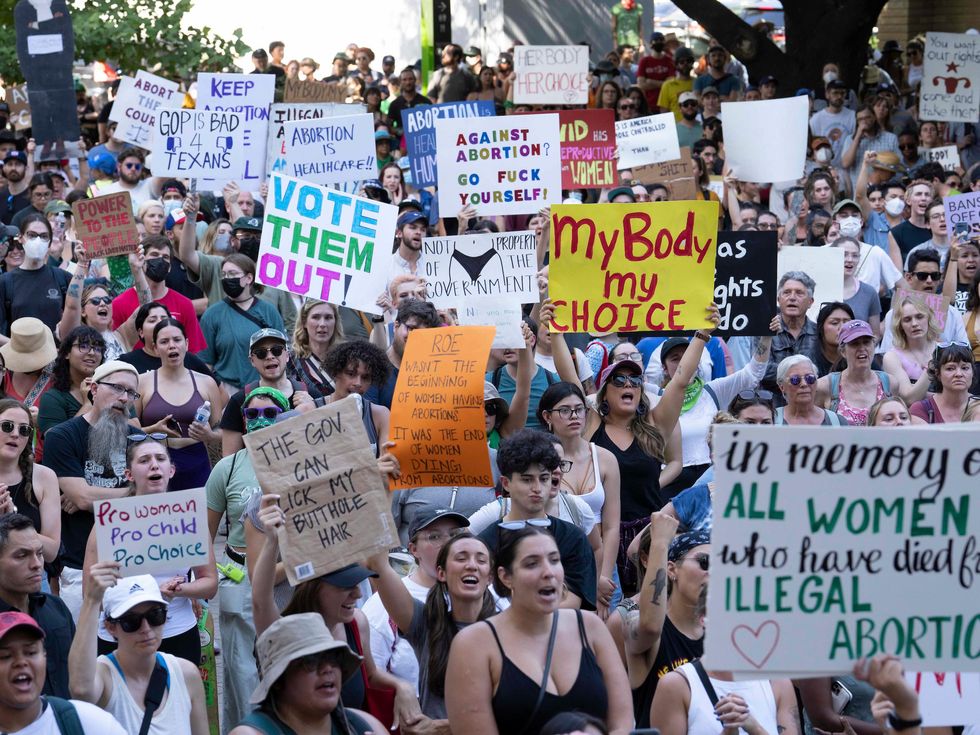 According to a recent UT poll, 78% of Texas voters support abortion access in most cases.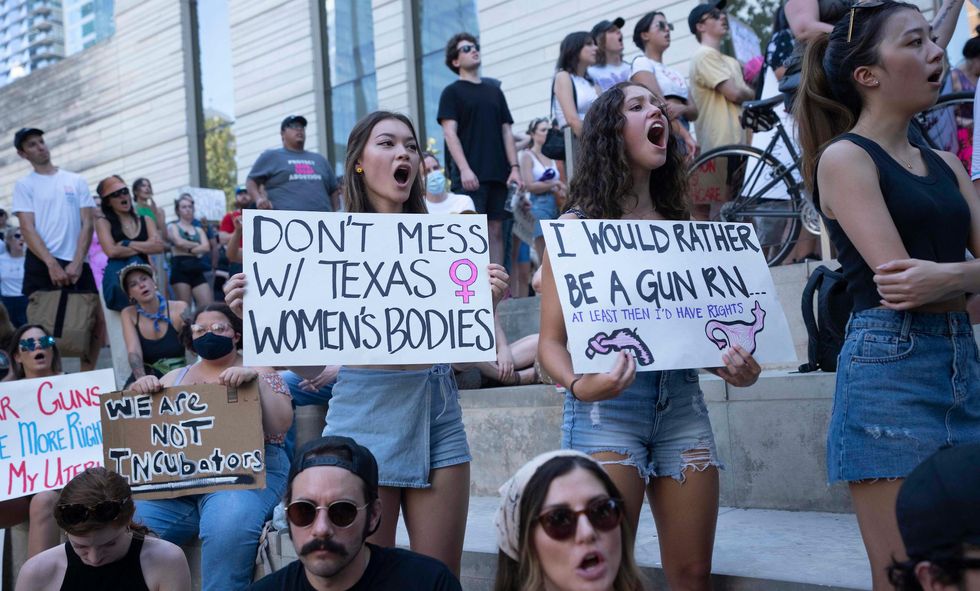 Sabrina Talghade and Sofia Pellegrini held up signs directed at Texas laws. A Texas trigger law will ban all abortions from the moment of fertilization, starting 30 days after the ruling. When state legislators passed the trigger law last summer, it also passed laws for more protection of firearms, including the right to open carry without a permit.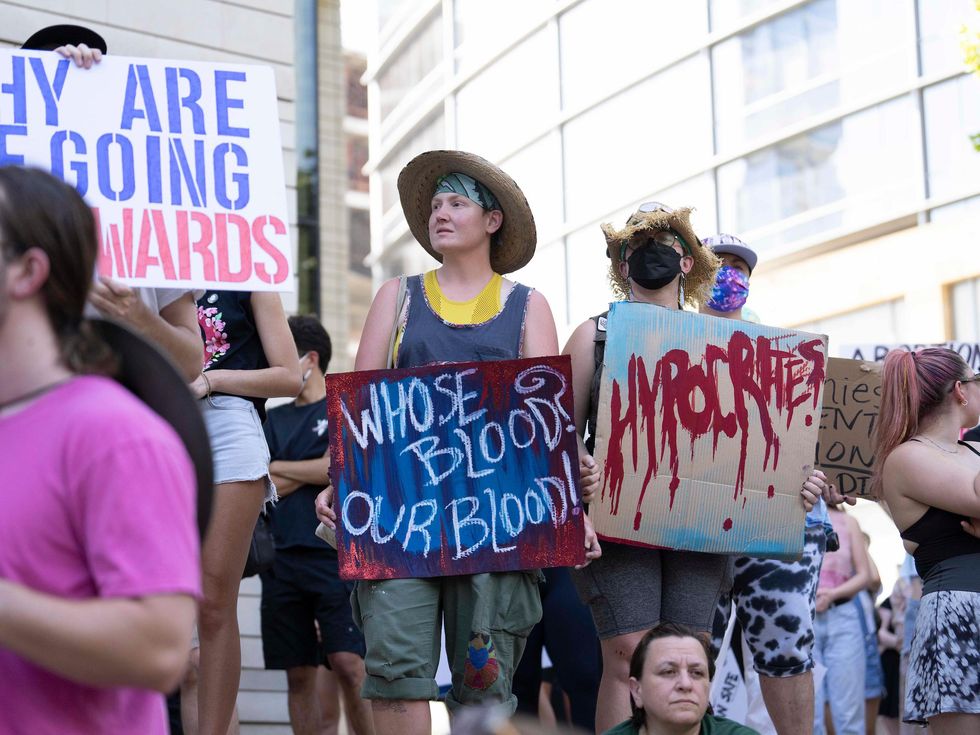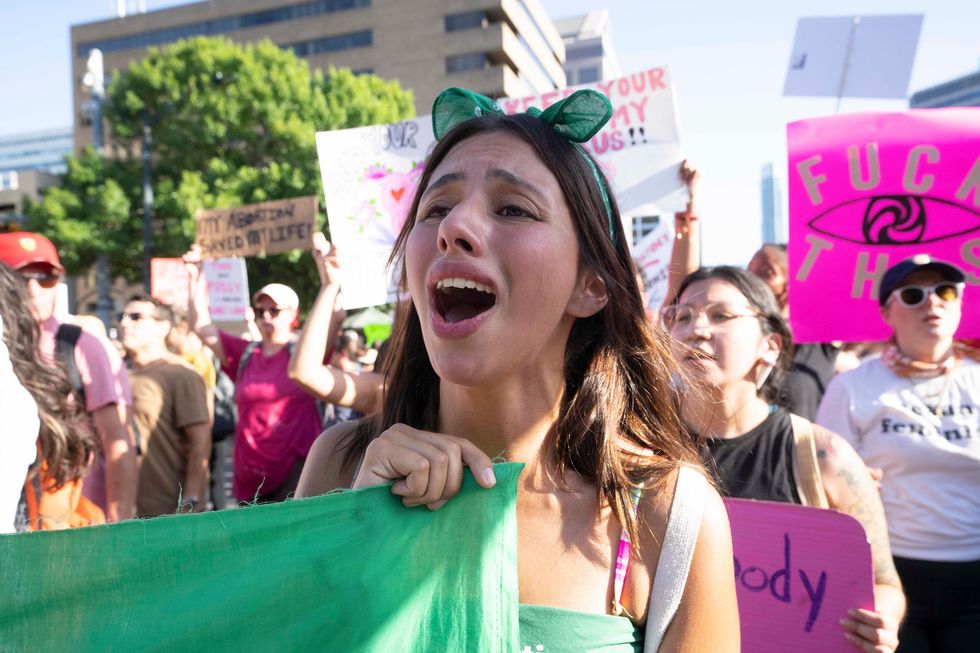 Lili Enthal of Austin yells as around 1,000 Texans marched to the Texas Capitol.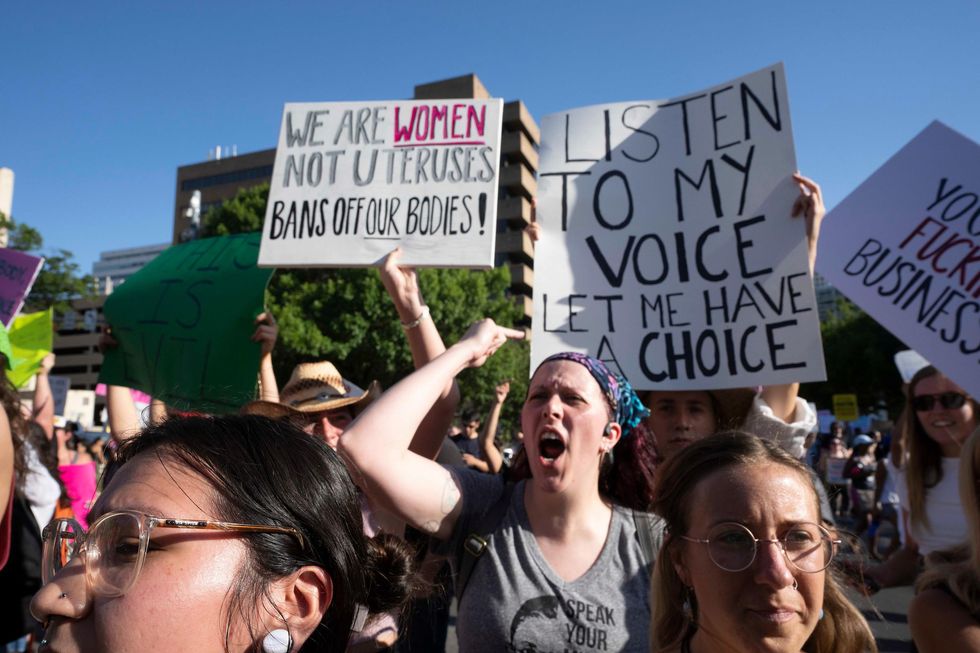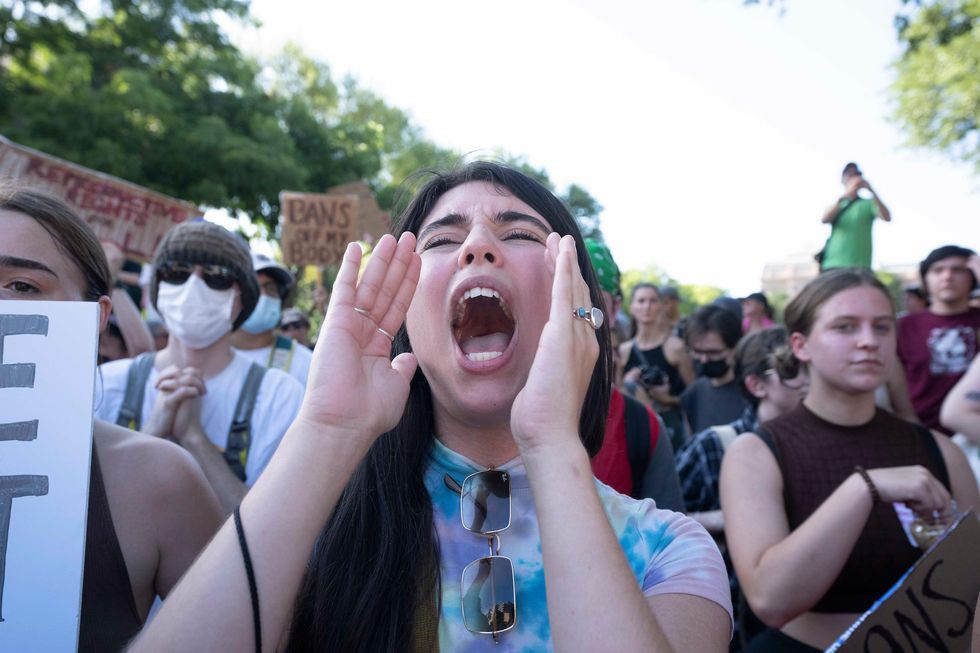 From the Texas Capitol, Zoe Webb lets her voice be heard against the Supreme Court ruling.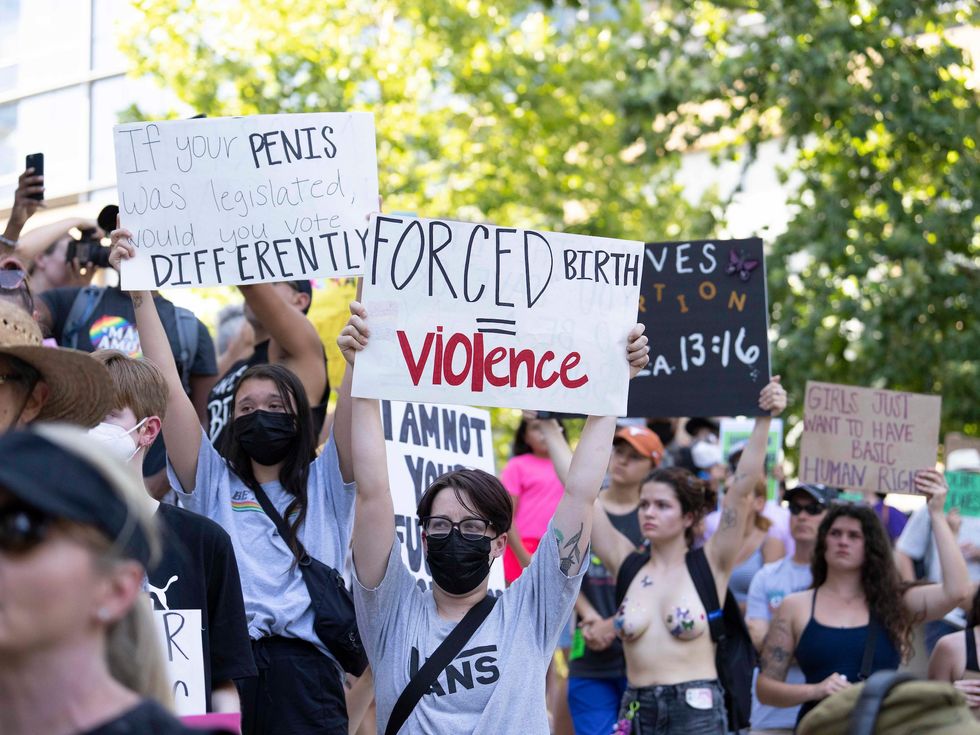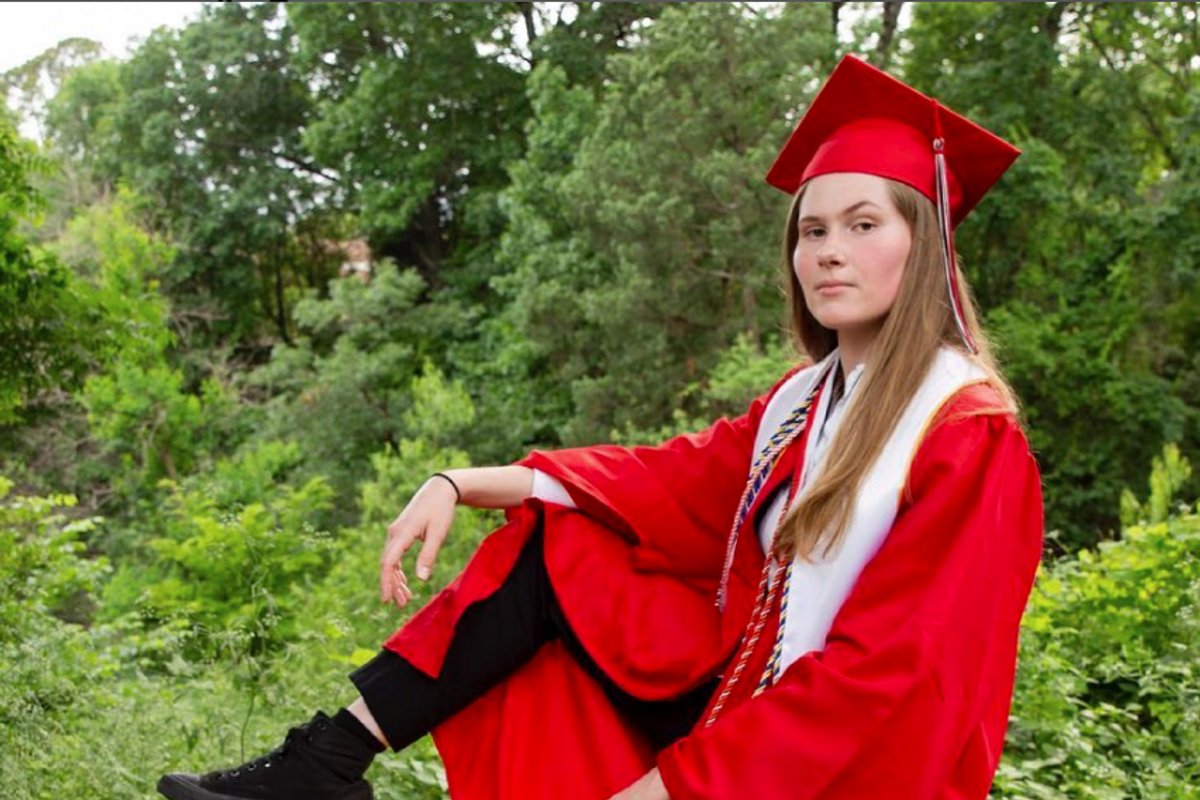 Paxton Smith's 2021 valedictory speech at Lake Highlands High School in Dallas wasn't the same speech she had previously shared with school administrators. She dropped the approved speech and made a case for women's reproductive rights after lawmakers passed the Texas "Heartbeat Bill."
Her advocacy made news on NPR, YouTubeTV and in The Guardian. Just over a year later, the "war on (women's) rights" she forewarned has come to a head as the U.S. Supreme Court voted Friday morning to overturn Roe v. Wade, ending constitutional protection for abortion access.
"It is up to the people to show up and show the courts and the politicians that we won't sit back and let this happen," Smith told Austonia Friday morning. "We will show up, we will fight back. Before, we were scared of them, now they should be scared of us."
Now a University of Texas sophomore and abortion rights activist, 19-year-old Smith said she wanted to give the same speech in the "the most public way possible" to reach "as many people as possible who don't agree that I deserve this right."
However, she says the response was "actually overwhelmingly positive" and supportive of her cause. According to a recent UT poll, 78% of Texas voters support abortion access in most cases.
The speech opened up further opportunities for activism: she advocated for reproductive rights at the International Forum on Human Rights in Geneva, interviewed with Variety magazine and spoke to tens of thousands at Austin's Bans Off Our Bodies protest at the Texas Capitol in May.
Smith also serves on the board of directors for the Women's Reproductive Rights Assistance Project, a national nonprofit organization that helps fund abortions or medication abortion—like Plan C pills—in all 50 states. Most recently, Smith has been attending protests in Washington, D.C. leading up to the ruling.
"This is land of the free. This is where you get to choose how you live your life," Smith said. "Overturning Roe v. Wade violates everything that we have come to believe about what it means to live in this country. I think a lot of people aren't willing to accept that this is a human right that is most likely just going to be gone for over half of the country within the next couple of weeks."
Bracing for the next steps, Smith gave some tips for supporters:
Find a protest to attend.

"I would say invite somebody to go to those protests with you, invite a couple of friends, invite people into the movement," Smith said.

Talk about the issue on social media—use the platform you have.

"Have these kinds of conversations where people can just talk about their fears and then find ways to go and advocate for yourself," Smith said.

Volunteer at a nonprofit near you.
"I feel like a lot of the reason things have gotten as bad as they have within the abortion rights world is that people are not making a scene, not protesting, not putting the effort into ensuring that the government doesn't take away this right," Smith said. "I want to emphasize that if you're not doing anything, don't expect the best scenario, expect the worst because that's the direction that we're going in."