Get connected with our daily update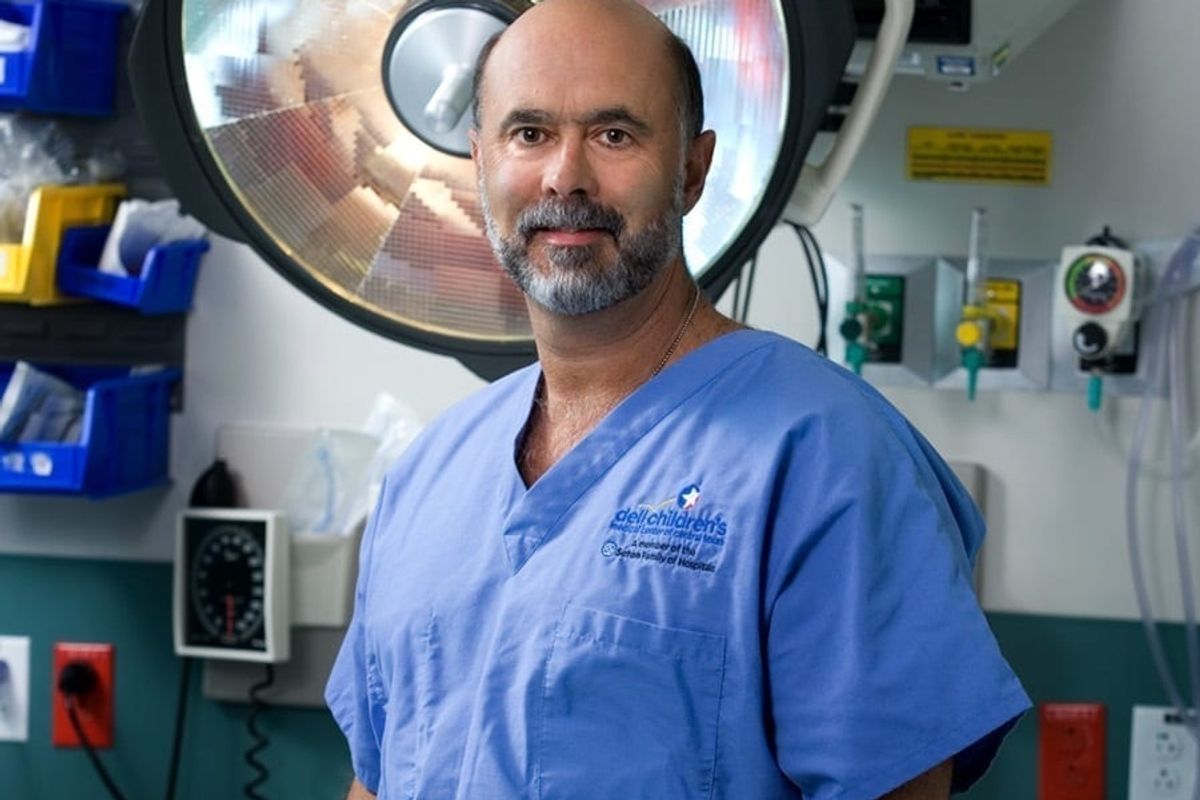 Dr. Patrick J. Crocker is former chief of emergency medicine at Brackenridge Hospital and Dell Children's Medical Center. He also is the author of "More Letters from the Pit: Stories of a Physician's Odyssey in Emergency Medicine," coming this spring. Austonia.com's Rich Oppel spoke with him recently.
Q: Dr. Crocker, when the H1N1 epidemic hit in 2009, you were chief of the ER at Dell Children's. So this isn't your first rodeo. Is the U.S.—and Austin—ready for this pandemic?
A: Back then, we believed we were better prepared than we actually were.
---
After all, we were able to rely on the national defense stockpile of supplies and medications and the assistance of the CDC and other government agencies. As for this pandemic, our preparations in the U.S. have proven inadequate for the challenge. We were hampered by those who felt it was appropriate to downplay the obvious growing threat. So I can't say we were adequately prepared.
Q: Both China and South Korea reacted quickly, and both now have come out of the worst of it. Did we get off to a similarly fast start?
A: The U.S. response has been too slow. We attempted to deny the emergency away. That head-in-the-sand approach never works. Delaying forced social distancing allowed the COVID-19 virus to spread through our country under the radar. Transmission occurred among asymptomatic or minimally symptomatic people. This made true containment impossible. Now our best hope is mitigation and flattening the pandemic spread. And our inexplicable inability to respond with test kits like other countries really contributed to the problem of unrecognized spread in the community.
Q: How can your strategy in the 2009 epidemic be applied and updated for today?
A: We understood from the outset in 2009 we were facing a potential tsunami of patients and prepared early to use what was novel thinking at the time. We would triage and treat patients outside the hospital in medical tents, never bring them in unless it was medically indicated, and bring the necessary diagnostics to the patient outside. It worked wonderfully. Many hospitals took note and within a week or so tents were springing up outside ERs all over the country.
There is room for even more creativity today. We can save resources and staff. First, patients should be screened via telemedicine. Algorithms can be used to prevent the patient from coming to the hospital first. Remember, approximately 80% of these patients do not need hospital care. Once at the hospital, patients could again be screened and directed either to the main ER or to ER space in tents. All outpatient care for the COVID-19 could be delivered there. If patients need admission, they should all be segregated into COVID-19 floors. This would help minimize transmission to other patients and also allow staff to decrease use of personal protective supplies.
Q: Speaking of protective gear, the supply chain on everyday medical gear is challenged. The CDC has even mentioned the use of bandanas if masks run out. Does that make sense to you?
A: No, it doesn't. The shortage of supplies has meant that we have had virtually no ability to test early. We are running low on gowns, gloves, and masks. All prove the inadequacy of our preparation. And the CDC's suggestion of using a bandana saddens me. I'm not convinced adequate study of possibly reusing masks has been done. I suspect that they possibly could be fumigated, dried to 140 degrees, or sterilized with ultraviolet light rather than being thrown away after a few minutes of use. This needs investigation. I'm pretty darn sure a properly treated reused N95 mask will provide more protection than a bandana!
Q: New York Gov. Andrew Cuomo warned that we will run out of hospital beds. Are you concerned that could happen in Austin, and if so, how will we handle patients needing acute care?
A: Unfortunately, I think there are likely to be multiple epicenters with a high density of infected patients. Especially in large cities, hospitals are likely to run out of beds, ventilators and adequate staff. We need to do things differently, and preparation and training should start now. Bed space for the lower tier of patients should be secured. Hotels are an obvious choice: each room has a bathroom and would be superior to large open rooms without facilities. For these patients we don't need expensive monitoring. Low-cost blood pressure machines and oxygen saturation monitors are available and can be used. If we placed all COVID-19 patients together in such makeshift hospitals, the staff can work without fear of spreading the infection. Perhaps this would allow them to work in HAZMAT suits and greatly decrease the use of consumables in short supply. And yes, it will be different, uncomfortable and unfamiliar...but it beats being unable to provide care.
Q: Some people play down the mortality rate of COVID-19, saying that it may be only 2% of infected patients, compared to 0.2% for common flu. How concerned should we be?
A: These naysayers are part of the problem and have succeeded in slowing our response while spreading disinformation. Make no mistake, just because 80% of patients have a moderate clinical course as outpatients, that still leaves 20% that need hospital care, and 5% of those will need intensive care and a ventilator. This disease is 10 to 20 times more lethal than seasonal flu and if the spread continues at the current rate it will by far be the No. 1 cause of death in 2020 and 2021—maybe even double or triple the number of deaths of the next highest cause. But we can still lessen the impact of the disease through strict social distancing. If you conservatively apply a little arithmetic to World Health Organization and CDC "possible scenarios" you end up with staggering numbers of dead. How anyone can construe this as a minor problem is beyond reason.
Q: We read that even if ventilators were available, hospitals may not be able to afford them at a cost $25,000 and up. Will older people be wheeled into hospital corridors to die as ventilators are saved for younger people in distress?
A: This frightening scenario may play out in our country just as it has in Italy and probably China as well. We need novel thinking about the use of ventilators. Emergency mini-ventilators are available but not used in the U.S. They don't have all the bells and whistles that the big machines have that allow for optimal care, but they are functional, cost around $650, and could be used for during a crisis. Further, existing ventilators can easily be refitted to service 2-4 patients simultaneously. This is not ideal medical care but again we may be facing "war-time field-expedient" medicine and this solution is better than no ventilators.
How you decide who gets a ventilator will be difficult. In my opinion, it cannot be based solely on a patient's age. Are you going to tell me a murderer, drug dealer, or rapist is going to get a ventilator because they are young? Are you ready to discard the elderly who are actually fit, never smoked and probably have a better chance of survival than some young patients based only on their age? While there will be some patients that as physicians we know are very unlikely to survive—making comfort care appropriate—this triage question causes all sorts of ethical dilemmas.
Q: Are we taking sufficient care of nurses and other hospital workers, the people on the front line of this battle?
A: No, and it's a tragedy to ask these heroes to put themselves directly in harm's way without providing appropriate protections. They should all be the first to be guaranteed full intensive care unit and ventilator support if needed.
Q: Is there a role here for retired physicians?
A: We could be very useful in staffing all of the telemedicine work that will be necessary and help alleviate hospital overcrowding by directing the care of many patients in their homes. If retired doctors are asked to pitch in, I'm there. I'm just not ready to roll over and play dead with only a bandana on my face.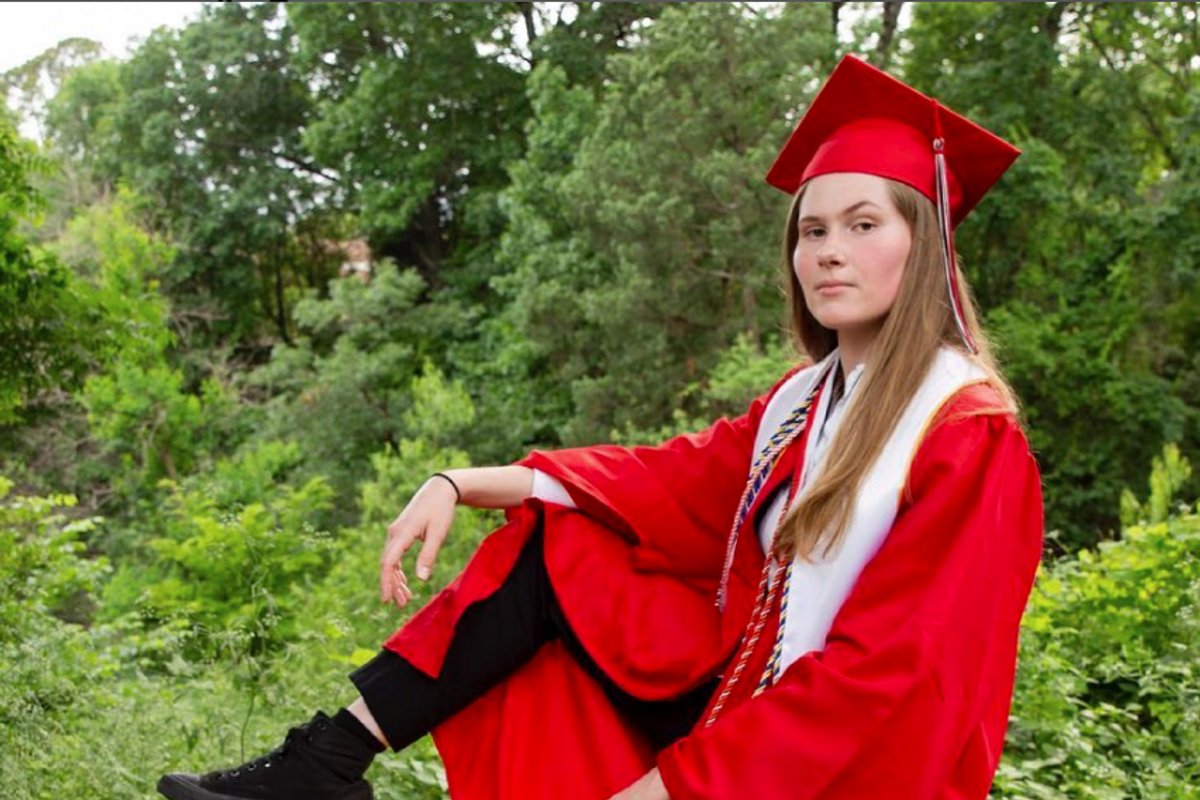 Paxton Smith's 2021 valedictory speech at Lake Highlands High School in Dallas wasn't the same speech she had previously shared with school administrators. She dropped the approved speech and made a case for women's reproductive rights after lawmakers passed the Texas "Heartbeat Bill."
Her advocacy made news on NPR, YouTubeTV and in The Guardian. Just over a year later, the "war on (women's) rights" she forewarned has come to a head as the U.S. Supreme Court voted Friday morning to overturn Roe v. Wade, ending constitutional protection for abortion access.
"It is up to the people to show up and show the courts and the politicians that we won't sit back and let this happen," Smith told Austonia Friday morning. "We will show up, we will fight back. Before, we were scared of them, now they should be scared of us."
Now a University of Texas sophomore and abortion rights activist, 19-year-old Smith said she wanted to give the same speech in the "the most public way possible" to reach "as many people as possible who don't agree that I deserve this right."
However, she says the response was "actually overwhelmingly positive" and supportive of her cause. According to a recent UT poll, 78% of Texas voters support abortion access in most cases.
The speech opened up further opportunities for activism: she advocated for reproductive rights at the International Forum on Human Rights in Geneva, interviewed with Variety magazine and spoke to tens of thousands at Austin's Bans Off Our Bodies protest at the Texas Capitol in May.
Smith also serves on the board of directors for the Women's Reproductive Rights Assistance Project, a national nonprofit organization that helps fund abortions or medication abortion—like Plan C pills—in all 50 states. Most recently, Smith has been attending protests in Washington, D.C. leading up to the ruling.
"This is land of the free. This is where you get to choose how you live your life," Smith said. "Overturning Roe v. Wade violates everything that we have come to believe about what it means to live in this country. I think a lot of people aren't willing to accept that this is a human right that is most likely just going to be gone for over half of the country within the next couple of weeks."
Bracing for the next steps, Smith gave some tips for supporters:
Find a protest to attend.

"I would say invite somebody to go to those protests with you, invite a couple of friends, invite people into the movement," Smith said.

Talk about the issue on social media—use the platform you have.

"Have these kinds of conversations where people can just talk about their fears and then find ways to go and advocate for yourself," Smith said.

Volunteer at a nonprofit near you.
"I feel like a lot of the reason things have gotten as bad as they have within the abortion rights world is that people are not making a scene, not protesting, not putting the effort into ensuring that the government doesn't take away this right," Smith said. "I want to emphasize that if you're not doing anything, don't expect the best scenario, expect the worst because that's the direction that we're going in."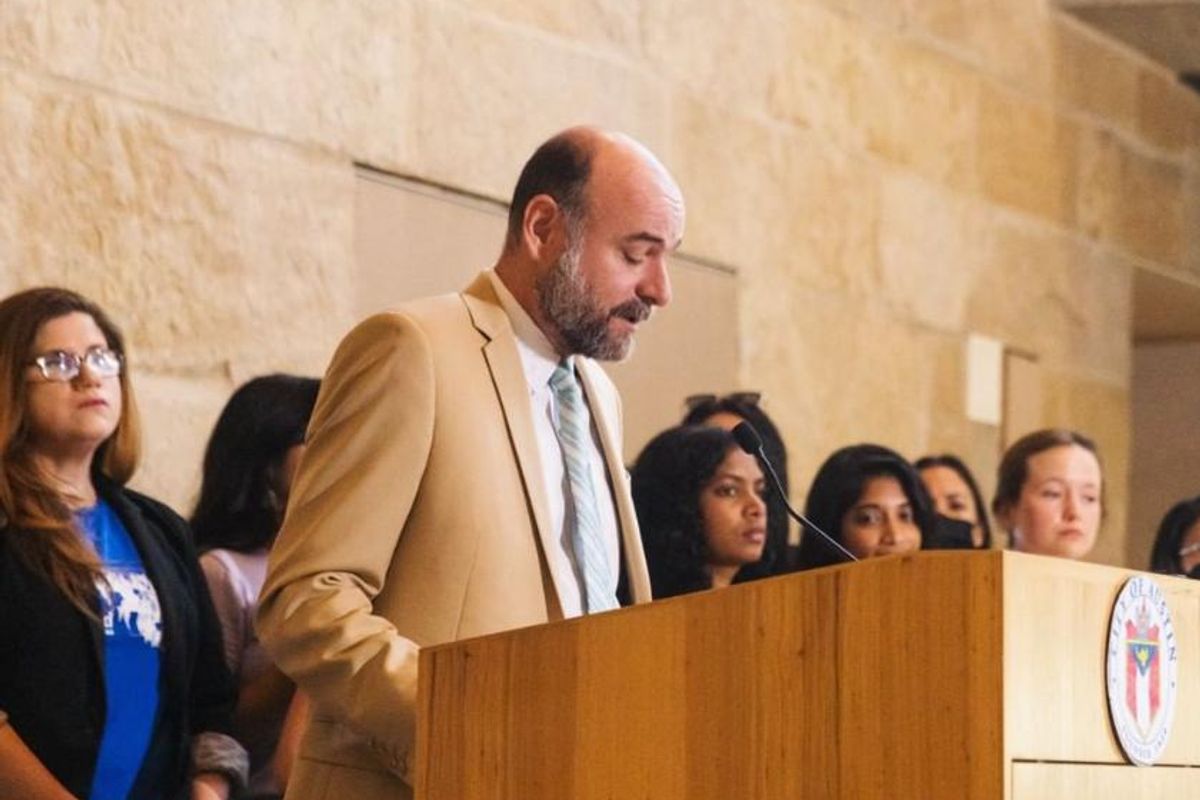 The U.S. Supreme Court overturned Roe v. Wade, the landmark ruling that guaranteed a constitutional right to an abortion, Friday morning. Moments later, Austin City Council set a special meeting for next month to pass a resolution aimed at decriminalizing abortion.
The GRACE Act, which stands for guarding the right to abortion care for everyone, is a twofold plan submitted by council member Jose "Chito" Vela. It recommends that city funds shouldn't be used to surveil, catalog, report or investigate abortions. It also recommends that police make investigating abortion their lowest priority.
Council Member Vanessa Fuentes, who co-sponsored the resolution along with council members Paige Ellis, Kathie Tovo and Mayor Steve Adler, said the importance of the GRACE Act cannot be overstated.
"By introducing this resolution during a special session, City Council is doubling down on fighting back for reproductive health," Fuentes said. "Items like the GRACE Act will promote essential healthcare while enabling individuals to exercise their bodily freedom."
The act takes an approach similar to when former council member Greg Casar moved to decriminalize the possession of small amounts of marijuana. Ultimately, state law doesn't allow city officials to order police chiefs to adopt specific enforcement policies so the resolution would be a request to Police Chief Joe Chacon. In May, Politico reported that Vela is having "ongoing conversations" with Chacon about the proposal.
Austonia contacted Attorney General Ken Paxton for comment on the GRACE Act but did not hear back by time of publication. On Friday, Paxton celebrated the overturning of Roe and announced an annual office holiday on June 24 in recognition of the high court's decision.
In a press release, Vela said the Texas state government has a history of overturning municipal protections of human rights. Thirty days after the Supreme Court's ruling, Texas will ban all abortions, with exceptions only to save the life of a pregnant patient or prevent "substantial impairment of major bodily function."
Still, Vela expressed hope for the GRACE Act's longevity. Council's special meeting on it is set for the week of July 18.
"We know this resolution is legally sound, and Austin is not alone in this fight," Vela said. "We are working with several other cities who are equally horrified by the prospect of an abortion ban and want to do everything they can to protect their residents."