Get connected with our daily update
Dr. Patrick J. Crocker is former chief of emergency medicine at Brackenridge Hospital and Dell Children's Medical Center. He also is the author of "More Letters from the Pit: Stories of a Physician's Odyssey in Emergency Medicine," coming this spring. Austonia.com's Rich Oppel spoke with him recently.
Q: Dr. Crocker, when the H1N1 epidemic hit in 2009, you were chief of the ER at Dell Children's. So this isn't your first rodeo. Is the U.S.—and Austin—ready for this pandemic?
A: Back then, we believed we were better prepared than we actually were.
---
After all, we were able to rely on the national defense stockpile of supplies and medications and the assistance of the CDC and other government agencies. As for this pandemic, our preparations in the U.S. have proven inadequate for the challenge. We were hampered by those who felt it was appropriate to downplay the obvious growing threat. So I can't say we were adequately prepared.
Q: Both China and South Korea reacted quickly, and both now have come out of the worst of it. Did we get off to a similarly fast start?
A: The U.S. response has been too slow. We attempted to deny the emergency away. That head-in-the-sand approach never works. Delaying forced social distancing allowed the COVID-19 virus to spread through our country under the radar. Transmission occurred among asymptomatic or minimally symptomatic people. This made true containment impossible. Now our best hope is mitigation and flattening the pandemic spread. And our inexplicable inability to respond with test kits like other countries really contributed to the problem of unrecognized spread in the community.
Q: How can your strategy in the 2009 epidemic be applied and updated for today?
A: We understood from the outset in 2009 we were facing a potential tsunami of patients and prepared early to use what was novel thinking at the time. We would triage and treat patients outside the hospital in medical tents, never bring them in unless it was medically indicated, and bring the necessary diagnostics to the patient outside. It worked wonderfully. Many hospitals took note and within a week or so tents were springing up outside ERs all over the country.
There is room for even more creativity today. We can save resources and staff. First, patients should be screened via telemedicine. Algorithms can be used to prevent the patient from coming to the hospital first. Remember, approximately 80% of these patients do not need hospital care. Once at the hospital, patients could again be screened and directed either to the main ER or to ER space in tents. All outpatient care for the COVID-19 could be delivered there. If patients need admission, they should all be segregated into COVID-19 floors. This would help minimize transmission to other patients and also allow staff to decrease use of personal protective supplies.
Q: Speaking of protective gear, the supply chain on everyday medical gear is challenged. The CDC has even mentioned the use of bandanas if masks run out. Does that make sense to you?
A: No, it doesn't. The shortage of supplies has meant that we have had virtually no ability to test early. We are running low on gowns, gloves, and masks. All prove the inadequacy of our preparation. And the CDC's suggestion of using a bandana saddens me. I'm not convinced adequate study of possibly reusing masks has been done. I suspect that they possibly could be fumigated, dried to 140 degrees, or sterilized with ultraviolet light rather than being thrown away after a few minutes of use. This needs investigation. I'm pretty darn sure a properly treated reused N95 mask will provide more protection than a bandana!
Q: New York Gov. Andrew Cuomo warned that we will run out of hospital beds. Are you concerned that could happen in Austin, and if so, how will we handle patients needing acute care?
A: Unfortunately, I think there are likely to be multiple epicenters with a high density of infected patients. Especially in large cities, hospitals are likely to run out of beds, ventilators and adequate staff. We need to do things differently, and preparation and training should start now. Bed space for the lower tier of patients should be secured. Hotels are an obvious choice: each room has a bathroom and would be superior to large open rooms without facilities. For these patients we don't need expensive monitoring. Low-cost blood pressure machines and oxygen saturation monitors are available and can be used. If we placed all COVID-19 patients together in such makeshift hospitals, the staff can work without fear of spreading the infection. Perhaps this would allow them to work in HAZMAT suits and greatly decrease the use of consumables in short supply. And yes, it will be different, uncomfortable and unfamiliar...but it beats being unable to provide care.
Q: Some people play down the mortality rate of COVID-19, saying that it may be only 2% of infected patients, compared to 0.2% for common flu. How concerned should we be?
A: These naysayers are part of the problem and have succeeded in slowing our response while spreading disinformation. Make no mistake, just because 80% of patients have a moderate clinical course as outpatients, that still leaves 20% that need hospital care, and 5% of those will need intensive care and a ventilator. This disease is 10 to 20 times more lethal than seasonal flu and if the spread continues at the current rate it will by far be the No. 1 cause of death in 2020 and 2021—maybe even double or triple the number of deaths of the next highest cause. But we can still lessen the impact of the disease through strict social distancing. If you conservatively apply a little arithmetic to World Health Organization and CDC "possible scenarios" you end up with staggering numbers of dead. How anyone can construe this as a minor problem is beyond reason.
Q: We read that even if ventilators were available, hospitals may not be able to afford them at a cost $25,000 and up. Will older people be wheeled into hospital corridors to die as ventilators are saved for younger people in distress?
A: This frightening scenario may play out in our country just as it has in Italy and probably China as well. We need novel thinking about the use of ventilators. Emergency mini-ventilators are available but not used in the U.S. They don't have all the bells and whistles that the big machines have that allow for optimal care, but they are functional, cost around $650, and could be used for during a crisis. Further, existing ventilators can easily be refitted to service 2-4 patients simultaneously. This is not ideal medical care but again we may be facing "war-time field-expedient" medicine and this solution is better than no ventilators.
How you decide who gets a ventilator will be difficult. In my opinion, it cannot be based solely on a patient's age. Are you going to tell me a murderer, drug dealer, or rapist is going to get a ventilator because they are young? Are you ready to discard the elderly who are actually fit, never smoked and probably have a better chance of survival than some young patients based only on their age? While there will be some patients that as physicians we know are very unlikely to survive—making comfort care appropriate—this triage question causes all sorts of ethical dilemmas.
Q: Are we taking sufficient care of nurses and other hospital workers, the people on the front line of this battle?
A: No, and it's a tragedy to ask these heroes to put themselves directly in harm's way without providing appropriate protections. They should all be the first to be guaranteed full intensive care unit and ventilator support if needed.
Q: Is there a role here for retired physicians?
A: We could be very useful in staffing all of the telemedicine work that will be necessary and help alleviate hospital overcrowding by directing the care of many patients in their homes. If retired doctors are asked to pitch in, I'm there. I'm just not ready to roll over and play dead with only a bandana on my face.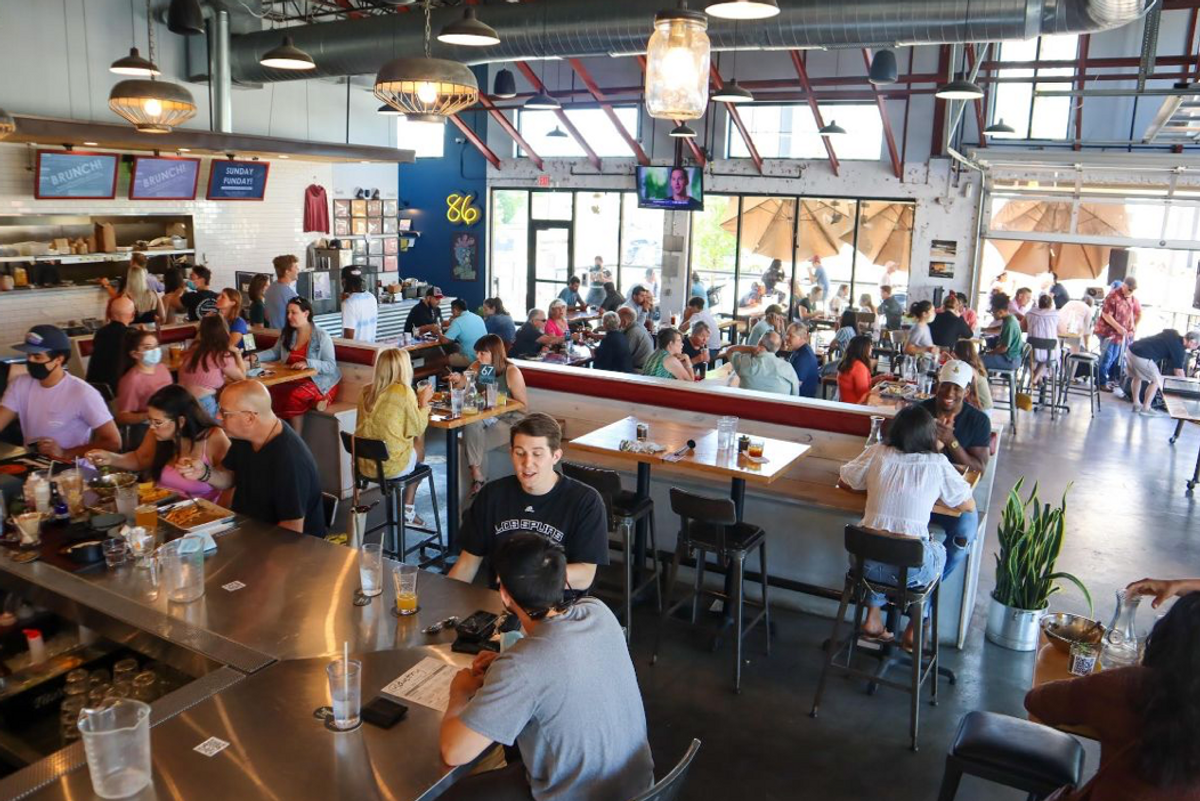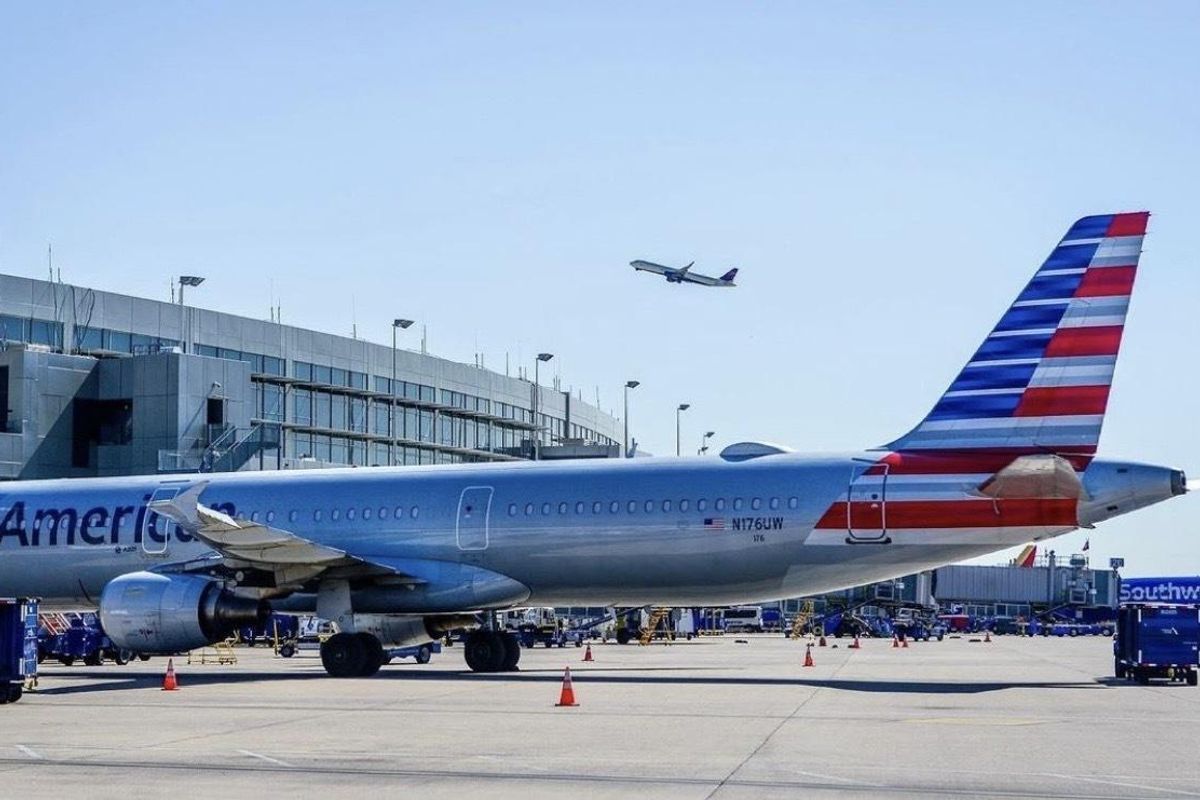 With major entertainment events slated for October, the Austin-Bergstrom International Airport is gearing up for a busy month.
Artists and music lovers are set to pack into Zilker Park for The Austin City Limits Music Festival in the coming two weekends. Following that, Formula One will bring racing fans to the Circuit of the Americas.
For those two events, the airport is anticipating high passenger days with 30,000 or more people departing flights.
ABIA recommends arriving at least two and a half hours in advance for domestic flights on those days. For ACL, it's expected on both Sundays of the festival along with the Monday and Tuesday after. The F1-driven high passenger days are expected on Oct. 20-21 and Oct. 23-26.
\u201c#AustinCityLimits visitors, you\u2019re in for a weird and wild ride \ud83e\udd18\u262e\ufe0f \n\nFlying in or out of our airport? We got firm and fun tips for you: https://t.co/RawVRalOXN\u201d

— Austin-Bergstrom International Airport (AUS) (@Austin-Bergstrom International Airport (AUS)) 1664894083
F1, especially, could draw in loads of travelers as the three-day event saw 400,000 attendees last year. ABIA warns that highways leading to the airport may see even higher traffic than usual around the event and that travelers should plan their route accordingly.
Bailey Grimmett, a spokesperson for ABIA, said travel numbers come in 24 hours in advance. So, it's hard to predict if the airport will see travel volumes at the same levels that have happened around previous F1 races or if it'll top ACL's flight traffic.
Still, she says historical knowledge points to a chance for it.
"We've had that Monday after F1 break the record for single busiest in airport history," Grimmett said. "So context clues I would say yes, but I can't confirm that. But the historical background points to that."
In anticipation of the high volume of flyers, the airport received additional TSA officers for security screening through the end of October. To prepare even further, the Department of Aviation and partners hosted a job showcase and hiring fair to address the continued labor shortage the airport has experienced.
Relief from hectic travel days is on the horizon with November likely to see a slowdown.
"I don't anticipate it will be as busy as October just because we don't have as many events going on," Grimmett said. "Thanksgiving is kind of our primary holiday that we see a lot of passengers coming in and out of the airport."