Get connected with our daily update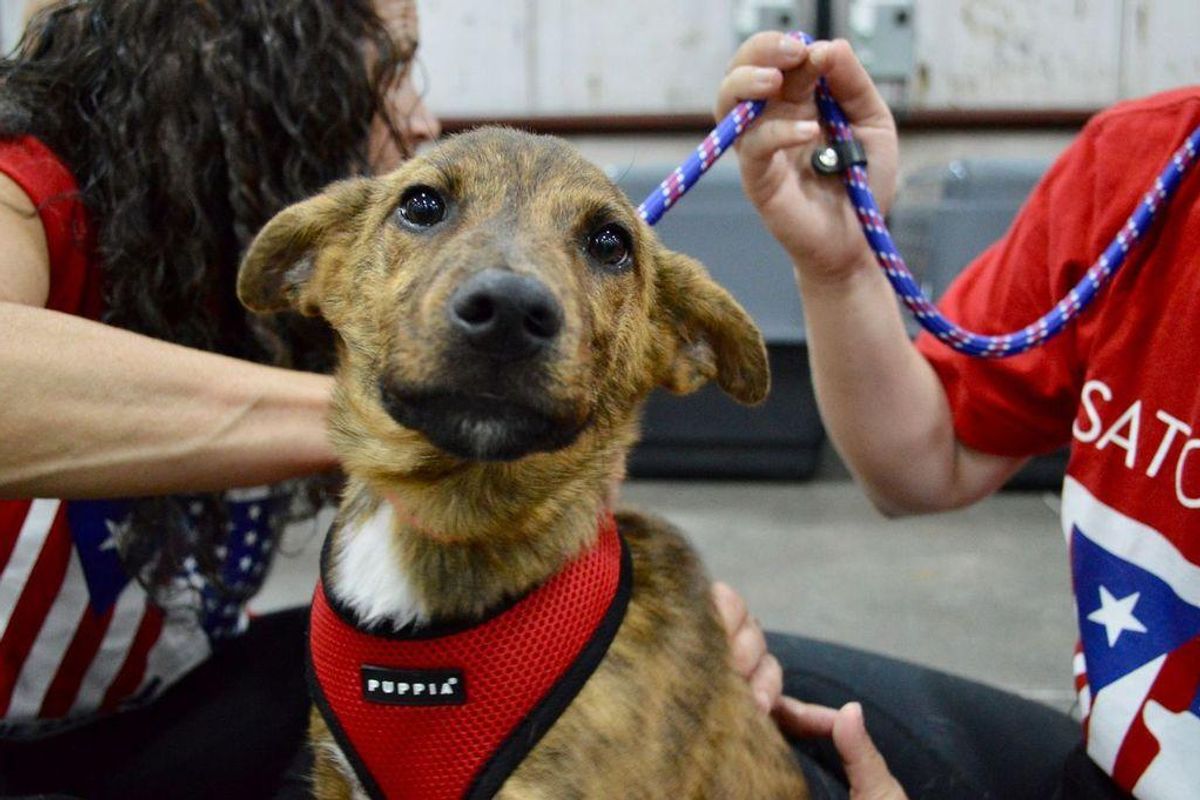 Austin-based business Tito's Handmade Vodka took to the skies to airflight 300 homeless pets from Puerto Rico to New York and Maine on two "Freedom Flights" missions this Saturday.
The brand's Vodka for Dog People program teamed up with a coalition of animal welfare groups to bring 165 dogs and 135 cats from Puerto Rico's overwhelmed animal shelters to families and shelters on the mainland.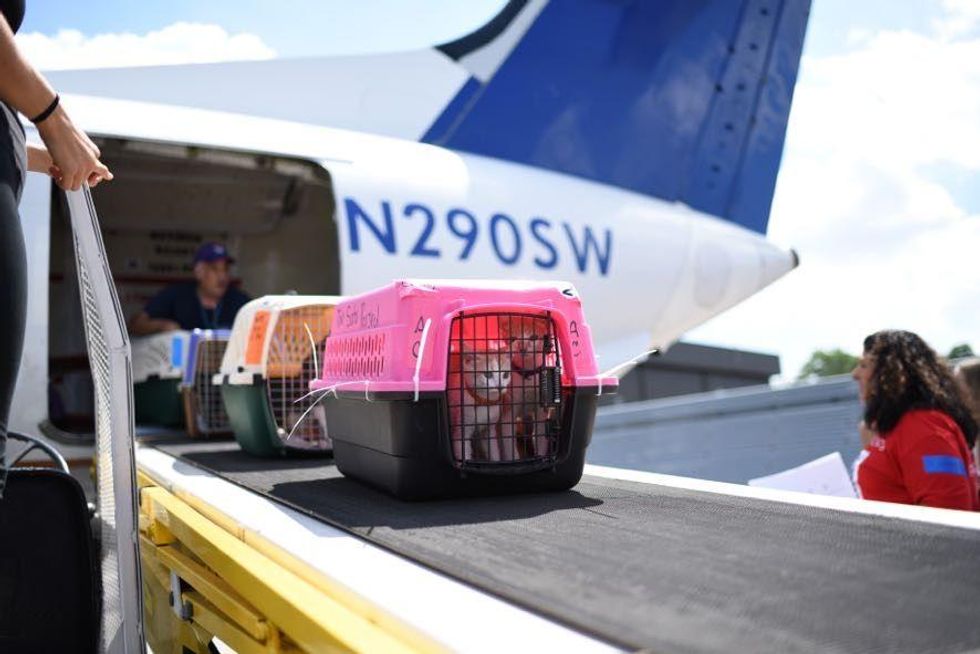 Dogs and cats were brought from two cargo planes to Portland, Maine and Whitefield, New York. (Alexandra Lloyd)
Remember when Tito's celebrated its 25th anniversary by inviting all dogs with the "Tito" namesake (and even those without it) to its first "Dogs Named Tito" event in Austin? Part of those funds fueled the two missions, and one cargo plane will include a VIP passenger inspired from that event. Tito, a mixed-breed puppy that was rescued from the streets of Puerto Rico, is the rescue mission's official mascot.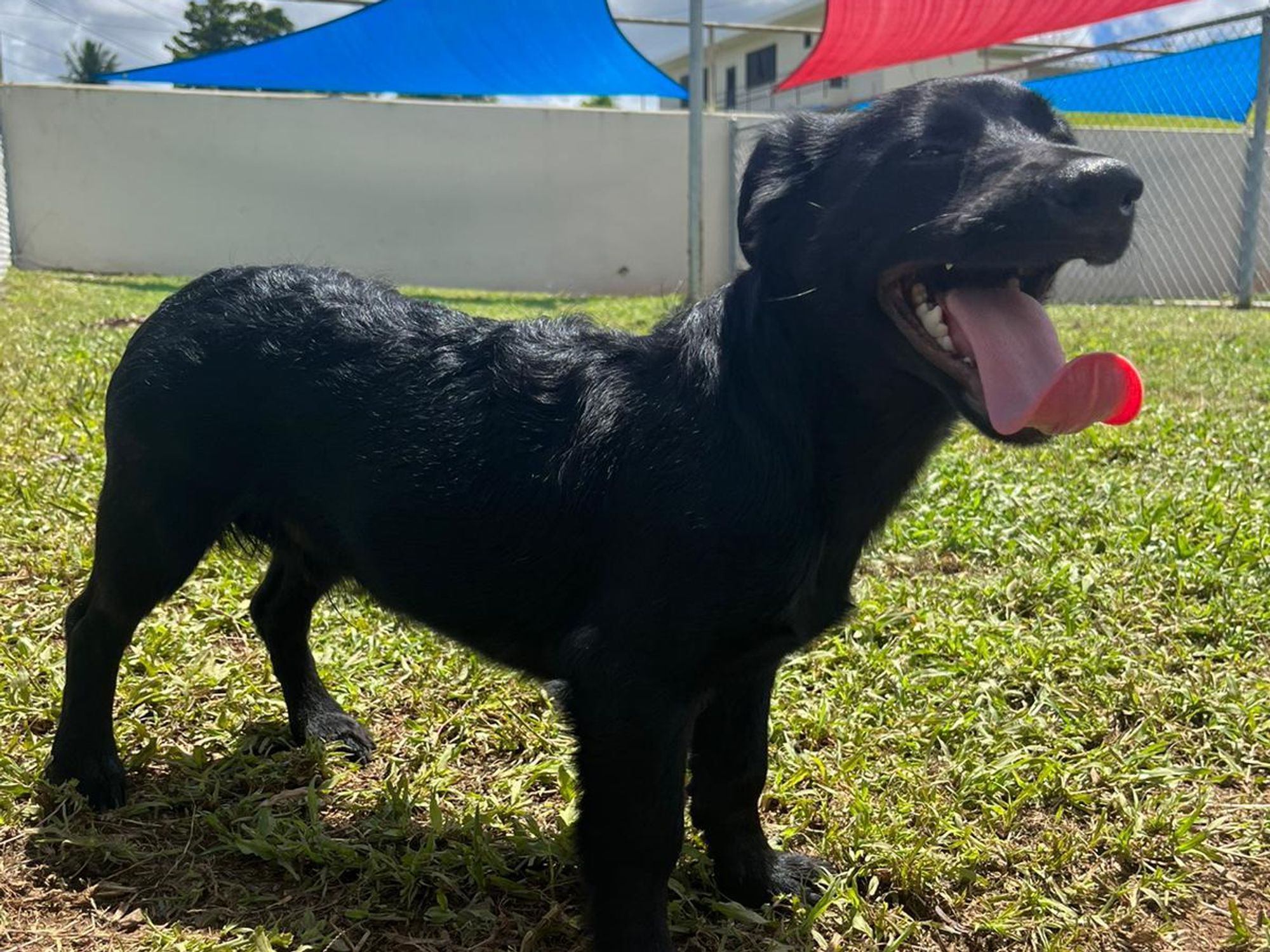 Mixed-breed pup Tito was the rescue mission's designated mascot. (Tito's Handmade Vodka)
In Puerto Rico, many of the pets would have been euthanized, or susceptible to the island's upcoming hurricane season—shelters have up to a 96% euthanasia rate as over 500,000 stray animals roam the streets. Now, sixty of the dogs have already met their forever families at the airport gate, while all other adoptable pets will be spayed or neutered and receive a health certificate.
"Tito's Handmade Vodka is dedicated to helping our furry friends find safety from both overcrowded shelters and potential storms in Puerto Rico," Vodka for Dog People Program Manager Beth Pollanti, who boarded the flight with Tito, said.
The brand teamed up with pet transport program Wings of Rescue and Puerto Rican group The Sato Project to bring the pets to Whitefield, New York and Portland, Maine. No local pets were displaced due to the project.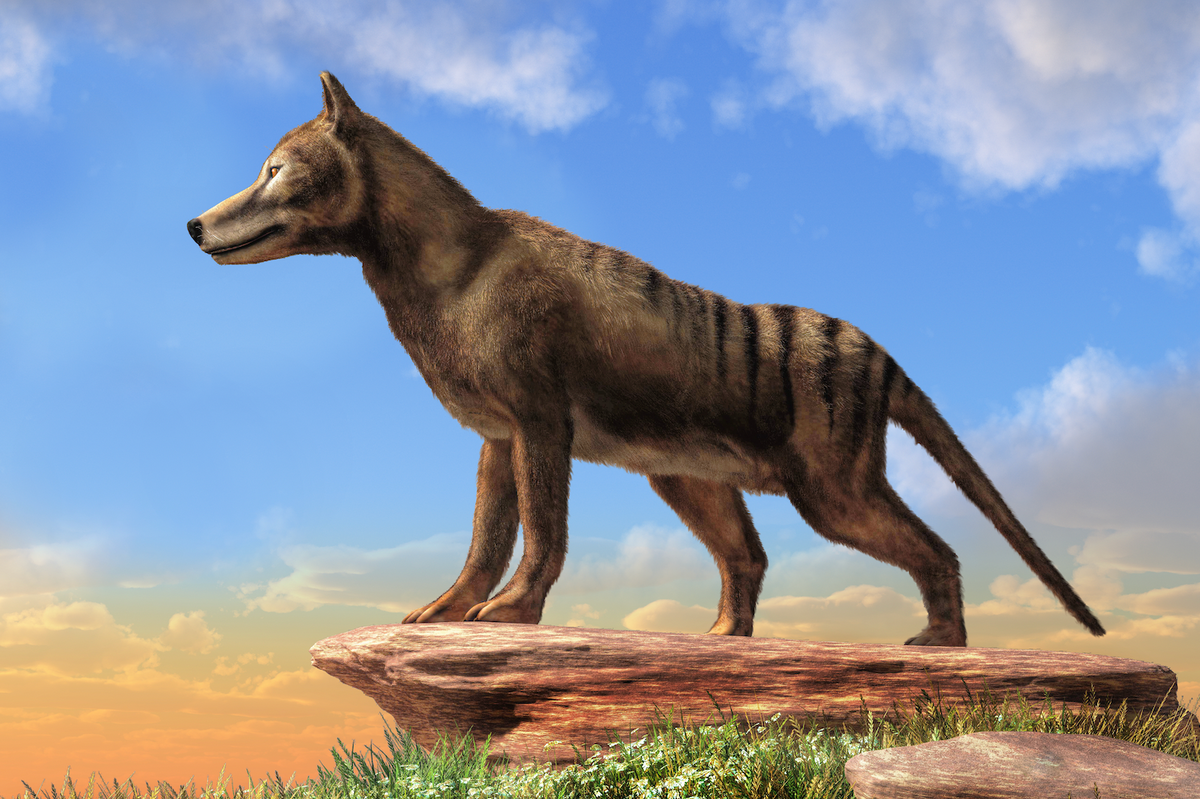 Genetic engineering company Colossal Biosciences announced it has started de-extinction of the thylacine, also known as the Tasmanian tiger.
Partnering with the University of Melbourne and its Thylacine Integrated Genetic Restoration Research Lab on these efforts, Colossal says bringing the tiger back could "re-balance the Tasmanian and broader Australian ecosystems."
"With our planet's biodiversity at risk, we will continue to contribute scientific resources to preserving the species and ecosystems necessary to sustain life," CEO Ben Lamm said.
Founded last year, Colossal aims to further develop technologies for marsupial conservation efforts and say they are the first to apply CRISPR technology for the purpose of species de-extinction.
The company has its headquarters in Dallas with Austin ties through its software and hardware team. Also with Lamm, who is former CEO of Austin AI company Hypergiant.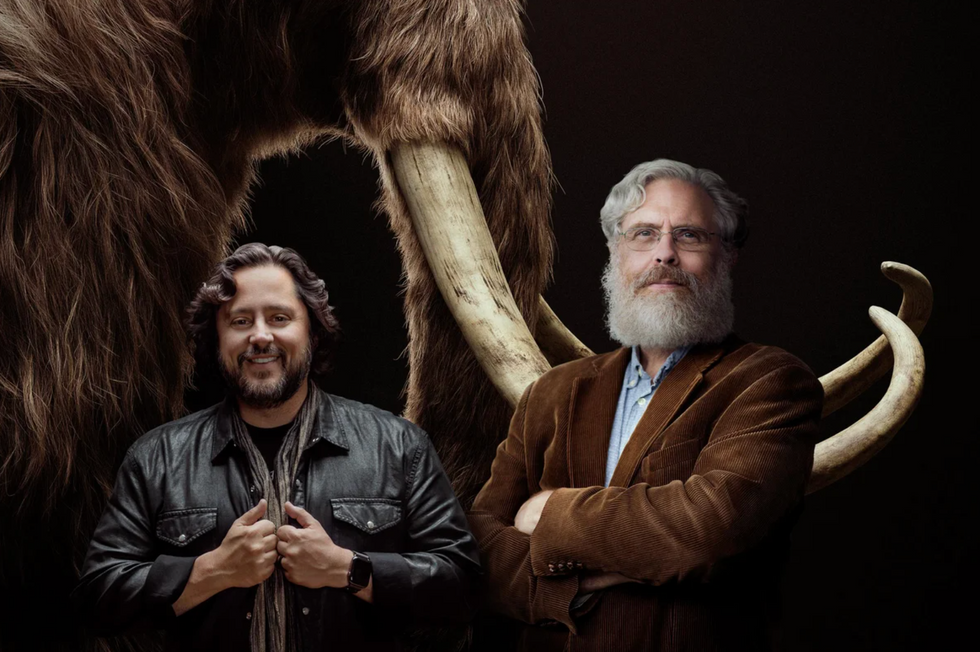 Ben Lamm and co-founder George Church
The Tasmanian tiger marks Colossal's second de-extinction project. Before its work on the Australian marsupial that was eradicated nearly a century ago, Colossal announced its plans to resurrect the woolly mammoth.
Now, Lamm said they are thrilled about teaming up with the Melbourne lab, which is headed by Andrew Pask, a marsupial evolutionary biologist and Tasmanian tiger expert.
Pask said this is a "landmark moment" for marsupial research and that the technology from the project will influence the next generation of conservation efforts.
"Additionally, rewilding the thylacine to the Tasmanian landscape can significantly curb the destruction of this natural habitat due to invasive species," Pask said. "The Tasmanian tiger is iconic in Australian culture. We're excited to be part of this team in bringing back this unique, cornerstone species that mankind previously eradicated from the planet."
\u201cIntroducing Texas #pumas reinvigorated the Florida panther population.\u201d

— Colossal Biosciences (@Colossal Biosciences) 1655137149
Colossal points to the reintroduction of wolves to Yellowstone and the Tasmanian Devil to Australia as examples of the importance of rewilding species to their original habitats. Through that, Colossal says, damaged ecosystems can be restored and revitalized.
To achieve the successful birth of the Tasmanian tiger, Colossal says advancement of current marsupial assisted reproductive technology is required. The work goes beyond the Tasmanian tiger though and Colossal says this technology will be instrumental in the preservation of marsupials at large. The company notes this is especially important in Australia, which faces a fast rate of biodiversity loss and where marsupials are highly concentrated.
Colossal boasts investors like nature gaming group Untamed Planet and local Australian non-profit WildArk, as well as actors the Hemsworth brothers.
"Our family remains dedicated to supporting conservationist efforts around the world and protecting Australia's biodiversity is a high priority," Chris Hemsworth said. "The Tassie Tiger's extinction had a devastating effect on our ecosystem and we are thrilled to support the revolutionary conservation efforts that are being made by Dr. Pask and the entire Colossal team."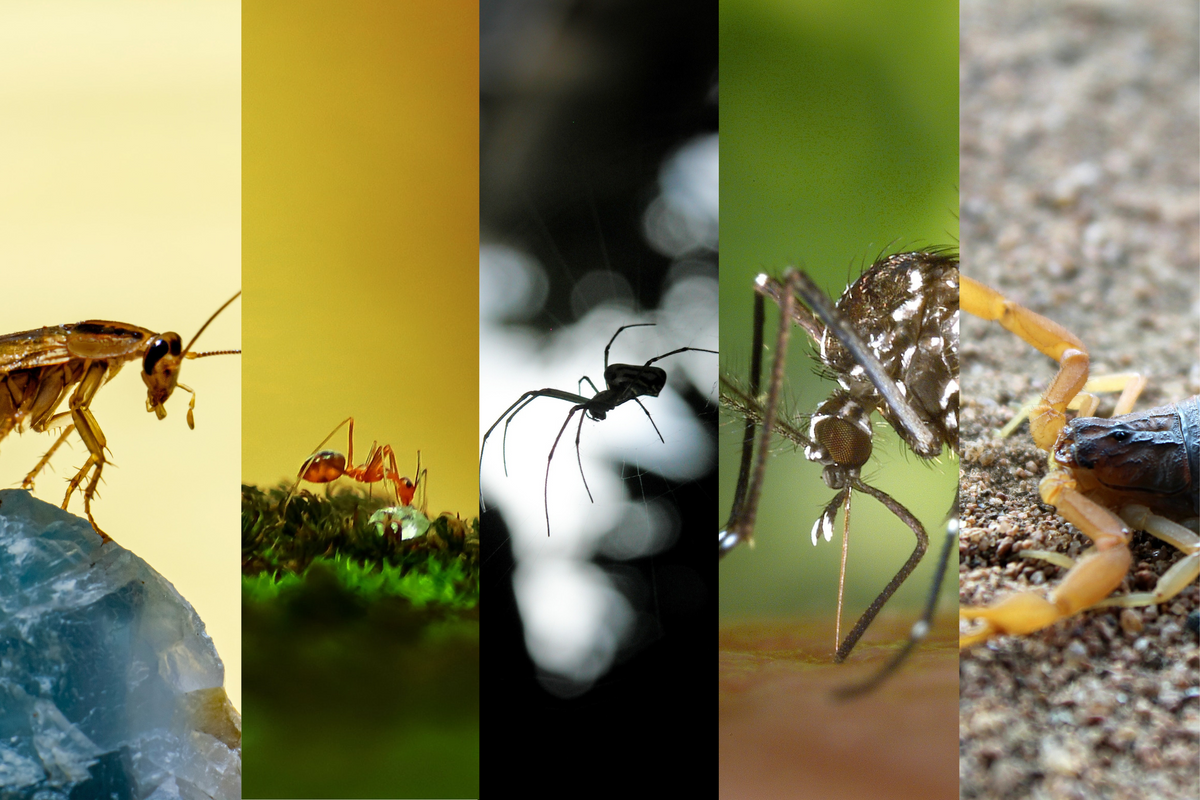 Austinites are some of the most bugged by creepy crawlies, according to a study conducted by home management app Thumbtack.
Looking at data from millions of pest control projects across all 50 states, Thumbtack concluded that Austin had the fourth most bug-related service requests in the U.S. Fellow Texas cities Dallas and Houston came in first and fifth, respectively.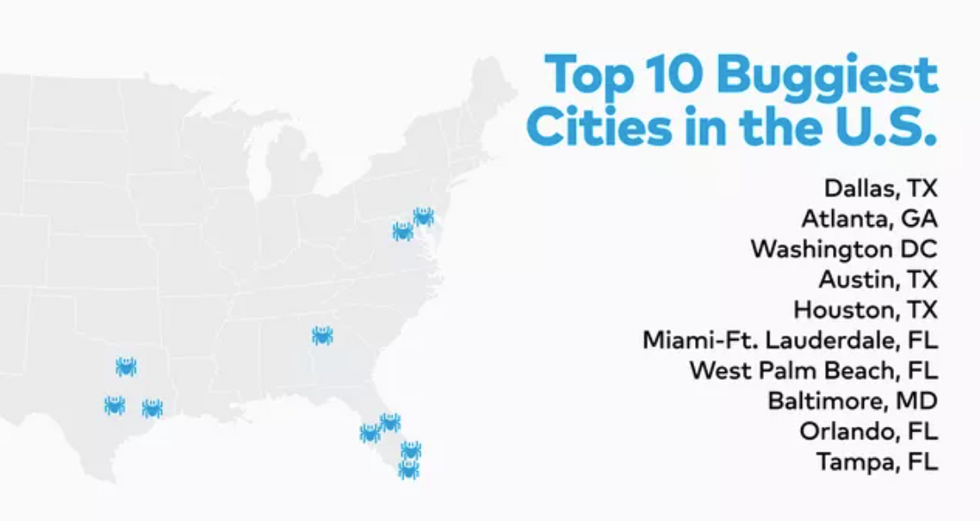 (Thumbtack)
That doesn't necessarily mean Austin has more bugs than the rest of the cities on the list–it just means locals are fourth-most likely to call for help taking care of them.
So which bugs are you most likely to encounter in Austin?
Ants
(Pexels)
These famous little insects live in all climates but they love hot weather, making Texas the perfect home for them. Most ants are unlikely to harm you but if you see them popping up in your home, make sure to eliminate trash, food or particles that could attract them, as ants can track the source from miles away.
You're likely to spot…
Fire ants
Acrobat ants
Carpenter ants
Sugar ants
Cockroaches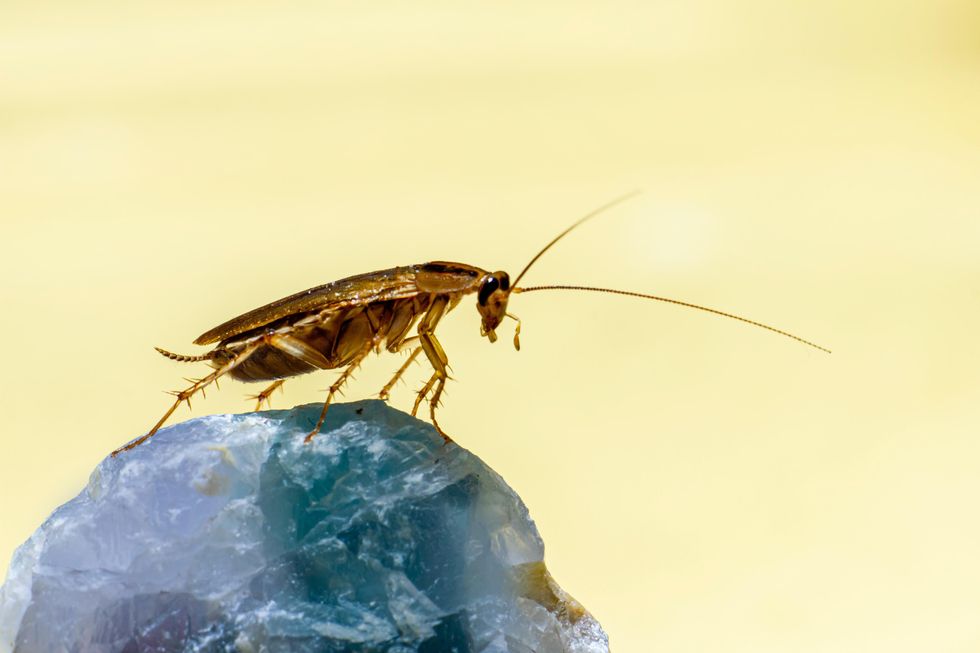 Like ants, cockroaches thrive in the Texas heat, though they are arguably creepier. They aren't harmful but they are hard to send packing once they get inside your home or garage. The most common roaches in Austin are German cockroaches and the larger, winged American cockroaches.
Mosquitoes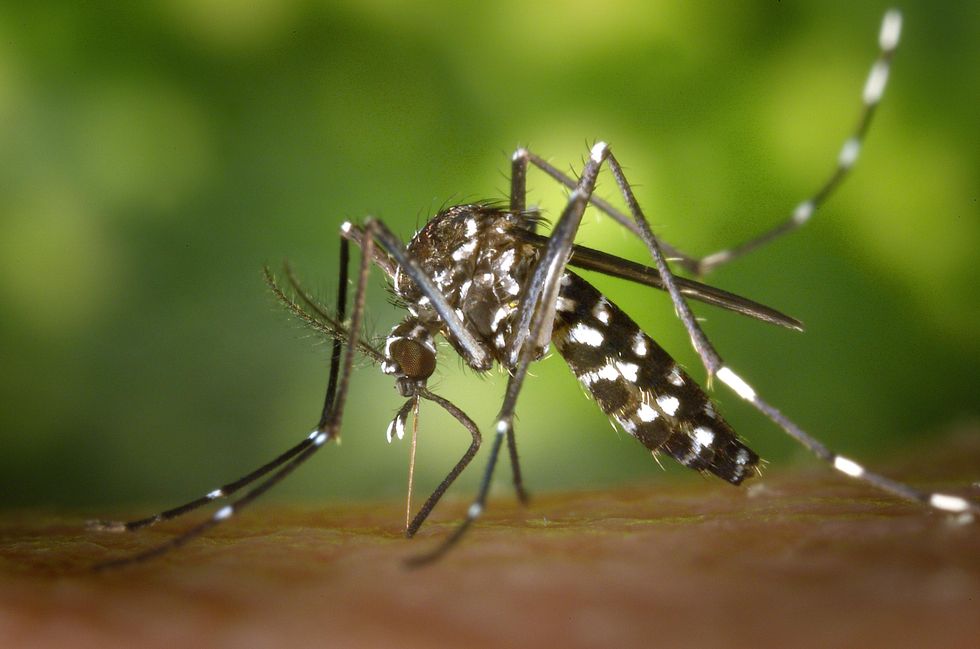 If you've been outside in Austin for more than a few minutes, you're intimately familiar with its mosquito population. Mosquitos like to nest in damp and humid places–laying their eggs on standing water—and can take residence in ponds, gutters, plants and debris. Mosquitoes have been known to spread West Nile virus, so it's best to travel with bug spray if you're planning on spending time outdoors.
Spiders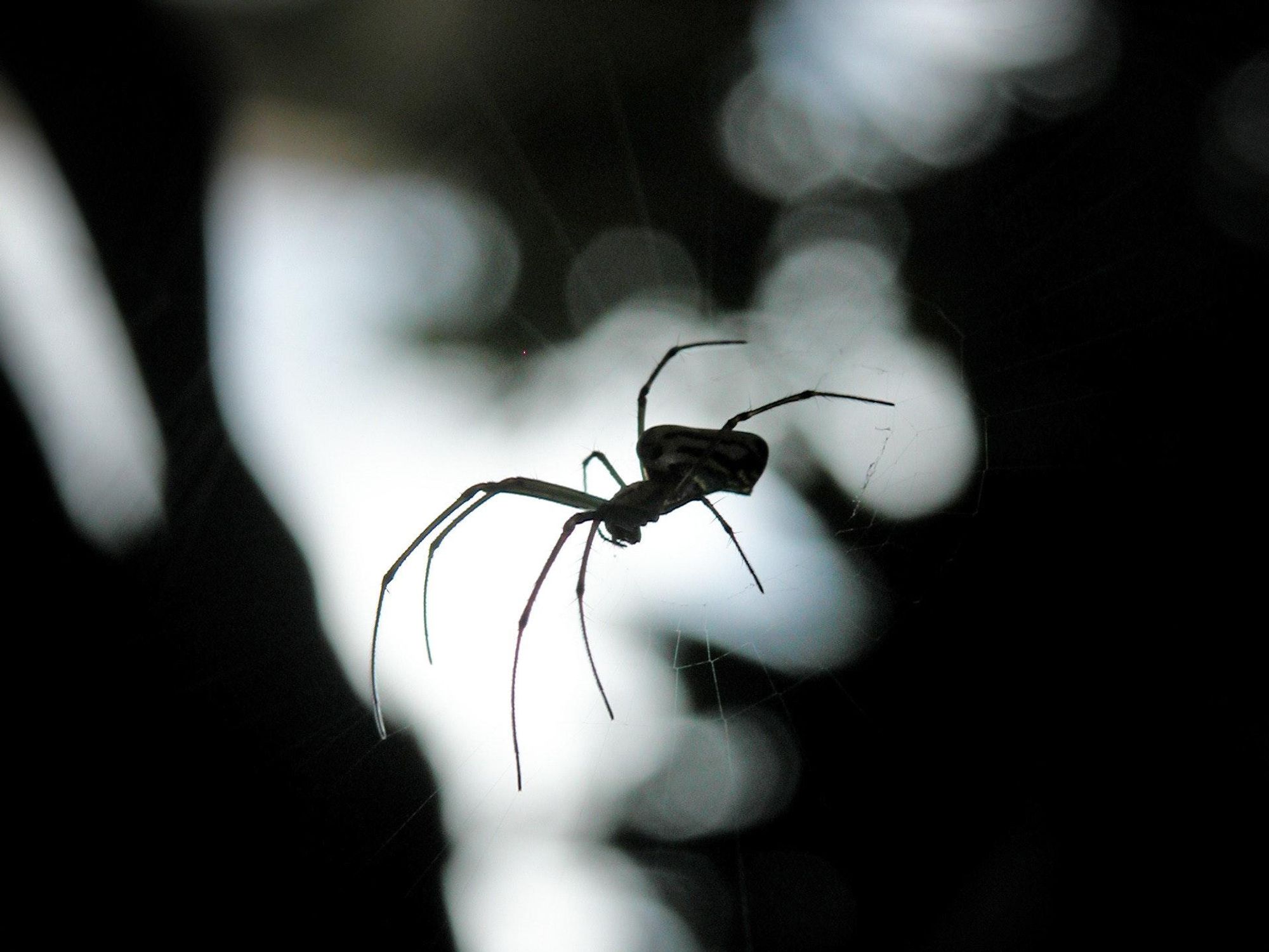 There is no shortage of arachnids in Texas—in fact, there are over 900 species of spiders across the state. Spiders are beneficial predators, meaning they prey on mosquitoes and other nuisance bugs, and are rarely harmful to humans as they try to avoid them at all costs. If you start seeing spiders in your home, it probably means they aren't the only creepy crawlies in there, as spiders tend to follow their prey. Treating other pests will help treat spider populations as they will either perish or move on to find food.
Scorpion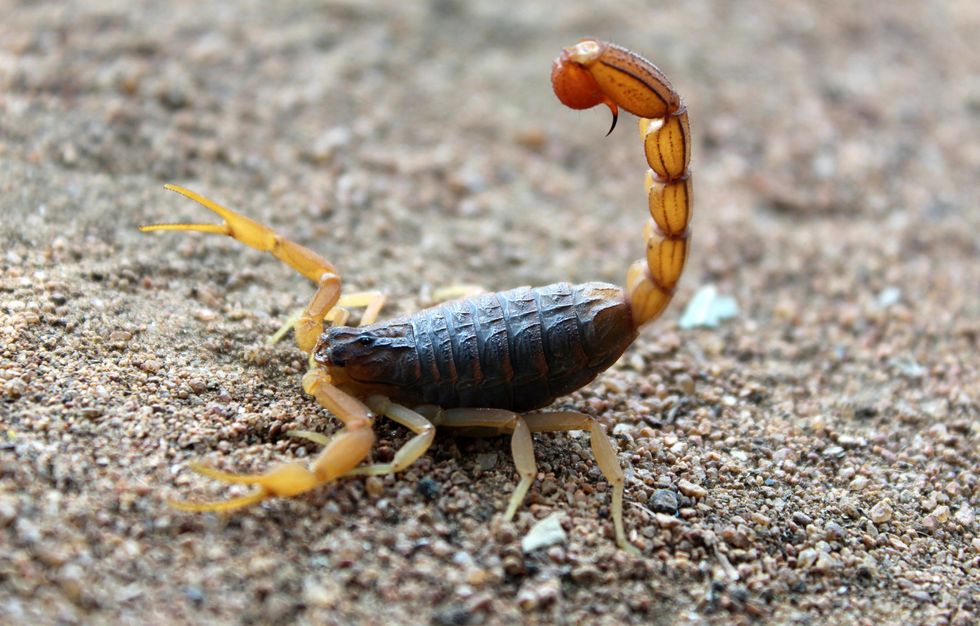 Downtown and higher populated areas of Austin are less likely to encounter a scorpion than their suburban neighbors. Like spiders, scorpions are beneficial predators that help control nuisance pest populations and if need be, a scorpion can survive on just one meal per year. Their stings, especially from the striped bark scorpion, can cause especially serious reactions in kids, pets and the elderly. Scorpions typically end up in backyards to find water, hunt for prey and nest—creeping inside homes can help them escape extreme temperatures.
The best way to help control pests is to start using nontoxic solutions like eliminating debris and standing water, dehumidifying, shutting windows, using diatomaceous earth and neem oil.