Get connected with our daily update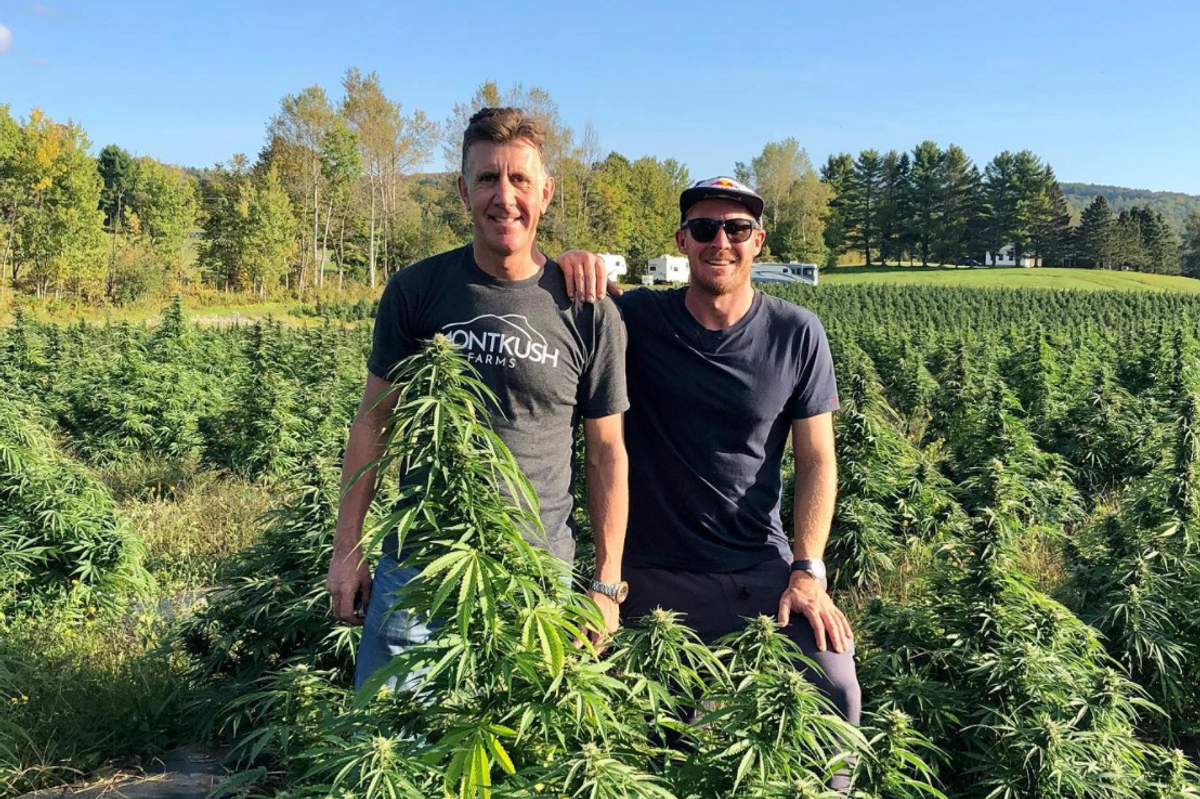 OxiClean may get the tough stains out but its spokesman, Anthony "Sully" Sullivan, ran into much tougher problems when his 11-year-old daughter was born with a rare genetic disorder that eventually caused her to have seizures.
---
Sullivan, who you may have seen fill Billy Mays' shoes in commercials, has been visiting Austin for the last week to spread the word about the "healthy, not high" benefits of CBD. While he's here, you might catch him talking with local podcaster JB Hager.
Sullivan's daughter, Devon, was born with duplicated chromosomes that caused her to exhibit seizures when she was just seven years old. Sullivan said the pharmaceutical she was prescribed made her lose weight and typically vibrant personality disappear, which caused him to look for other treatment avenues.

"It's like a father's intuition or a mother's intuition, you just know, and her personality just vanished," Sullivan said. "All of the sudden I'm looking at my kid and I do not recognize this kid."

When Devon's mother, who has a Ph.D. in School Psychology, suggested they try CBD, Sullivan said his mind immediately went to cannabis and he certainly didn't want his young daughter to get high. However, after a little research and a visit to a Vermont hemp farm, Sullivan weaned Devon off the medication and started her on CBD.
Not only did Devon's seizures decrease but her personality bounced right back—that was when Sullivan decided that he wanted to create that purest medication he could for his little girl.
Though England-born Sullivan thought moving to the U.S. in his 20s was the craziest thing he would ever do, Sullivan now knows his craziest venture was becoming a farmer. Sullivan bought a 116-acre farm in Vermont, on which he planted 66,000 hemp seeds, and an Airstream trailer to live in while he tended the farm. Then was born, MONTKUSH, or "Happy Mountain," his CBD brand.
"Everyone thought I was crazy and even I thought, 'I don't know, this is a really bad idea,'" Sullivan said. "I couldn't stop thinking about it and I think I was just really inspired to do something really meaningful for Devon."
The all-organic CBD, which is less than .3% THC and next to impossible to get high on, is made using a pressing process that is similar to how fresh-squeezed orange juice or olive oil is made. Sullivan said he felt accomplished in having created this rosin-based "elixir," but the possibilities skyrocketed when he discovered the process was ideal for producing CBDA, the purest form of CBD.

When an Oregon State University study found that CBDA can "prevent the virus that causes COVID-19 from entering human cells," Sullivan said sales soared so high that the website almost crashed.
"It was kind of an accidental discovery—I was looking for the purest way to get (CBD) and I guess we got it," Sullivan said. "I don't think I'm the first person in entrepreneurial history to have a little bit of luck. Then I flew down to Florida, gave it to my daughter and I could have stopped right then. I was like, 'okay, mission accomplished.'"

The infomercial legend has no plans of leaving showbiz—if anything, he's marrying the two lifestyles by documenting his journey to become a Kush farmer on his VICE TV show, "Kings of Kush," which premiered in 2021.
The show follows his adventure from conception, to seed and sow, to harvest and manufacturing with the final episode titled "For Devon." Plus, you'll still see him in those OxiClean advertisements.

"It's a plant, it comes out of the ground, we squeeze it out, and my daughter has had unbelievable results from it," Sullivan said. "But when people write the review that all of a sudden their life has changed because they've had some kind of condition that's been bothering them for years, this product that I've made is helping them, I'm like, 'oh my god, this is something else.'"
MONTKUSH products are not yet for sale in retail stores, though Sullivan said they plan to break into brick and mortar stores when the time is right. However, you can get MONTKUSH products from the company's website. In the meantime, Sullivan, who drove his Airstream all the way from Vermont, has some kind words for Austin.
"I've just been enjoying the Austin vibe," Sullivan said. "I love it—I can totally see the attraction of ATX."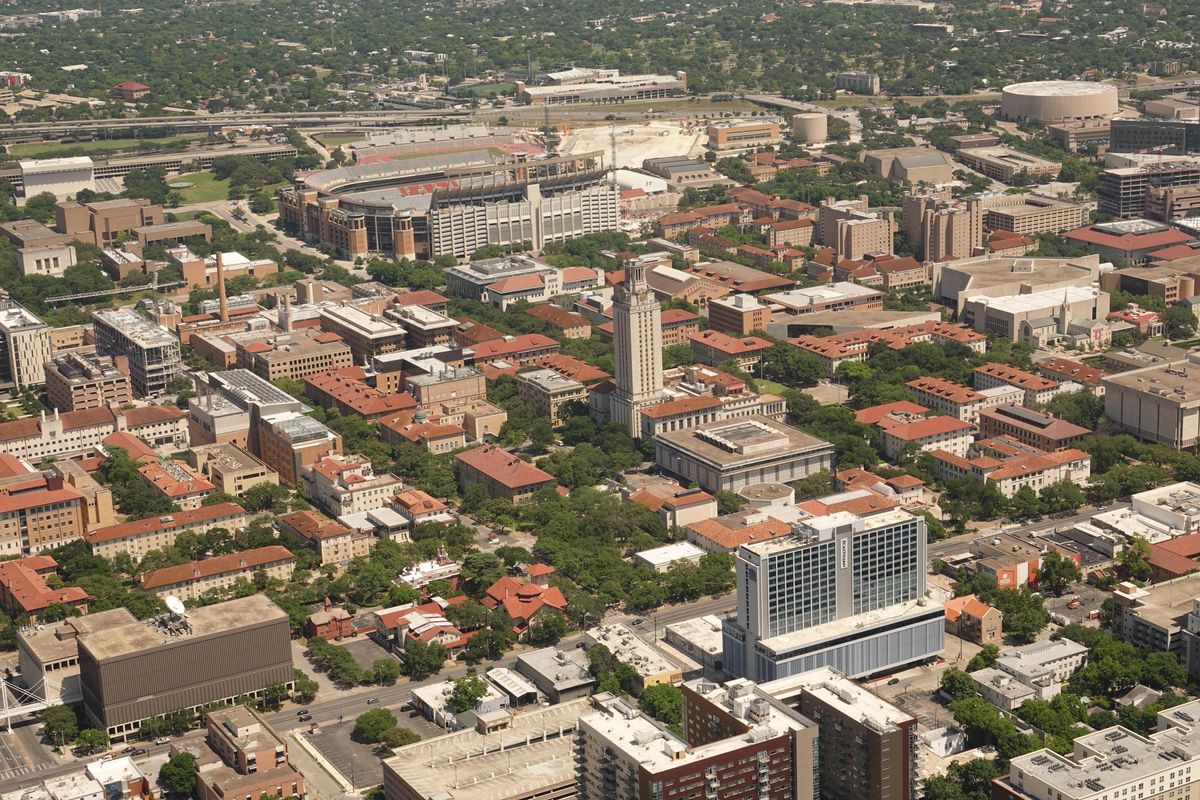 austonia
College ratings site Niche.com has released its 2023 Top Party School rankings.
One Texas college made the list: the University of Texas at Austin.
Longhorns know how to party with the best, apparently. But anyone who's spent time on the Forty Acres may wonder why the ranking was so low.
Here's the complete list:
Univ. of California - Santa Barbara
Tulane University
Florida State University
The University of Alabama
Howard University
University of Wisconsin
University of Georgia
Syracuse University
University of Southern California ✌️
University of Illinois Urbana-Champaign
West Virgina University
Penn State
University of Mississippi
Ohio University
Miami University
Indiana University - Bloomington
University of Iowa
San Diego State University
Florida A&M University
Michigan State University
University of Texas - Austin
The Ohio State University
University of Virginia
Rutgers University - New Brunswick
University of Colorado Boulder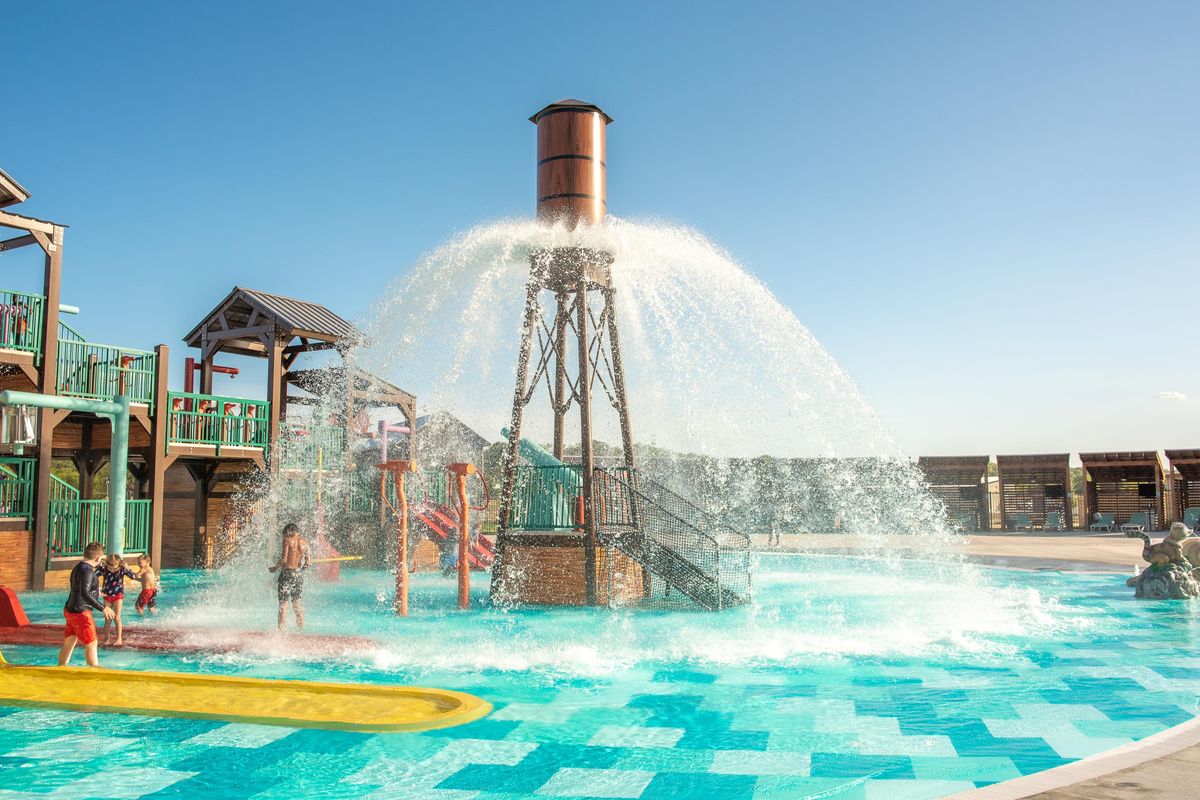 Camp Fimfo Waco
Camp Fimfo Waco, a brand new camping resort, is kicking off football and fall camping season in style! With top-notch amenities, premium accommodations, and 10 weekends of fall fun, there's no better place to have a fall camping getaway, especially if you're a Baylor football fan!
Fall promises to be a one-of-a-kind camping experience. From Sept. 16 to Nov. 24, weekends will be packed with fall-themed activities, including special Halloween weekends in October. Campers can enjoy activities like fall crafts, campground trick-or-treating, costume contests, site decorating, outdoor movie nights, and more!