Get connected with our daily update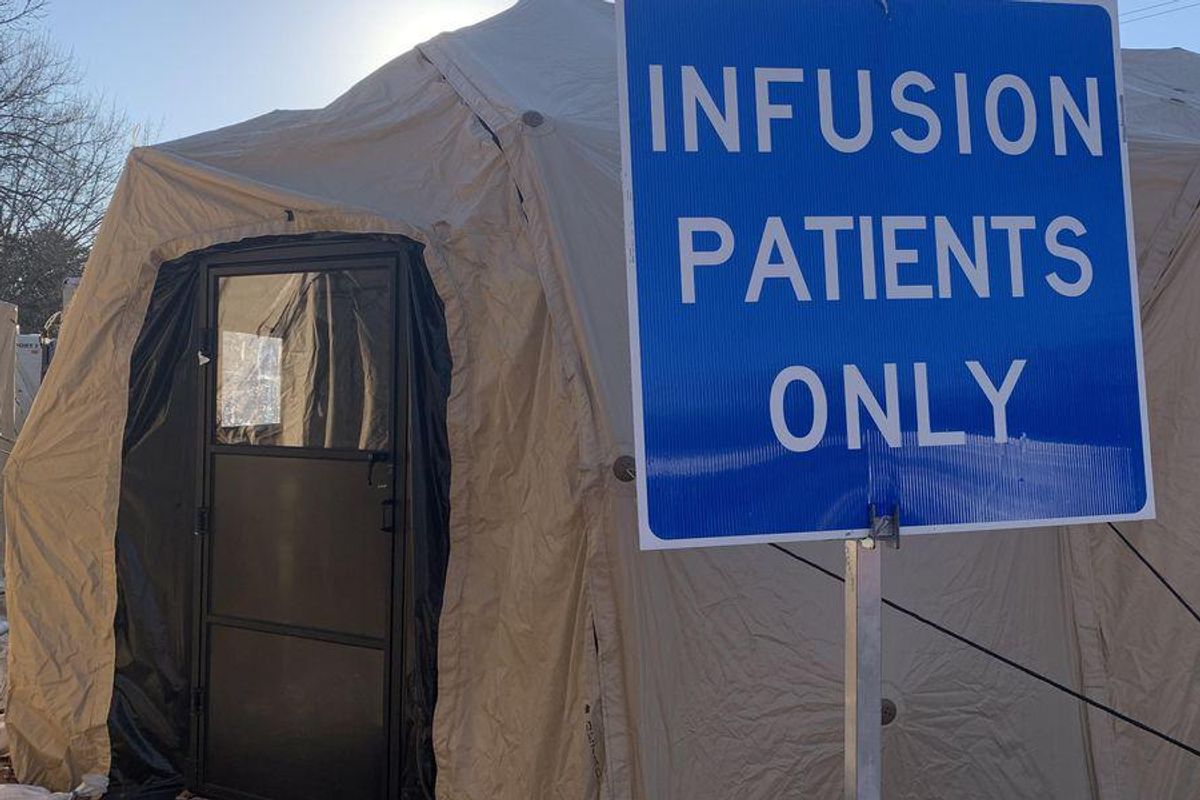 Texas Gov. Greg Abbott was diagnosed with COVID on Tuesday, joining 25,421 Texans who received their positive test results that day. He also joined the nearly 30% of at-risk patients that received antibody treatments as part of a growing movement that seeks to lessen symptoms and alleviate hospitals.
---
With available ICU beds dropping to single digits in several Texas metros and cases surging in the wake of the new highly-contagious Delta variant, the Lone Star State has joined a nationwide trend in bringing back antibody treatments. The drugs, which are primarily distributed by Regeneron Pharmaceuticals, Inc., have been shown to curb hospitalization for at-risk patients.
The federal government has ramped up distribution of the transfusions, especially in higher-risk states including Texas. The Texas Department of State Health Services reopened a regional antibody-drug infusion center on Monday in Austin for the first time since May due to increasing case rates.
What is the treatment and what are its benefits?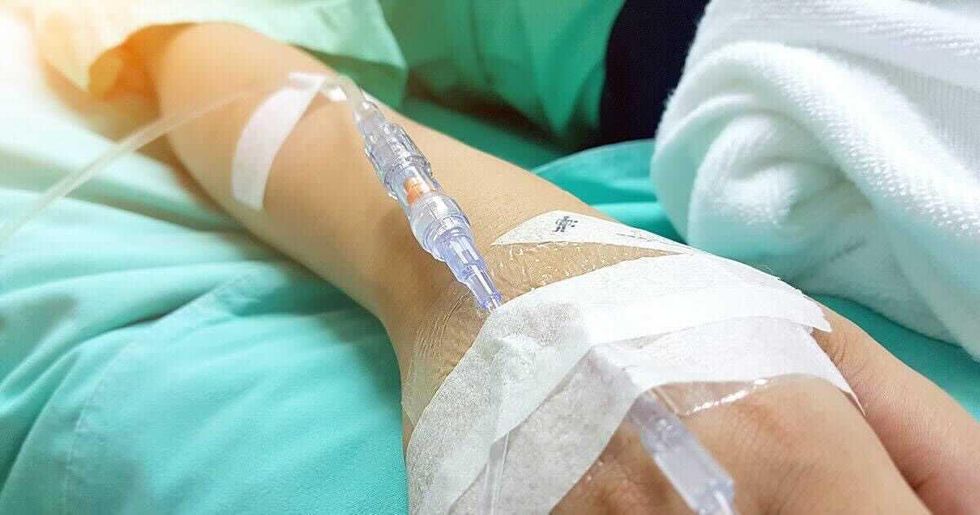 Unlike methods used by medical professionals when a patient is already hospitalized, monoclonal antibody treatments seek to prevent hospitalization from happening at all.
According to the FDA, the drugs are laboratory-made molecules that imitate natural antibodies to help keep the virus at bay.
"They can help your immune system recognize and respond more effectively to the virus, making it more difficult for the virus to reproduce and cause harm," the FDA said.
The drugs are often used in the early onset of mild or moderate COVID cases and are most effective in at-risk individuals that may not produce enough antibodies of their own.
The drugs are infused into the system via an IV. In clinical trials, use of the drugs has curbed the risk of hospitalization or death by 70%.
Antibody infusions are especially vital in states where vaccinations are low and hospitalizations are high. Vicki Brownewell, chief nursing officer at Houston Methodist West Hospital, told The Washington Post that doctors can't effectively combat COVID once a patient is hospitalized.
"Once a patient is hospitalized with COVID, there's very little we can do except support them. There are no magic-bullet drugs that work," Brownewell said.
Why weren't they used as much in past surges?
The drugs, which were authorized by regulators in November, wasn't endorsed by the National Institutes of Health until early 2021. Lack of information and a low pool of eligible "high risk" kept the practice out of mainstream use until early summer. In addition, frontline healthcare workers sometimes rebuked the idea of prioritizing the treatment of still-healthy patients over those hospitalized, and already-thin hospital staffing meant some couldn't stretch to include antibody infusions as well.
The treatment has been in use for such high-profile politicians as former President Donald Trump, who advocated for the use of antibodies after his recovery.
Dr. Marcella Nunez-Smith, co-chair of President Joe Biden's COVID advisory board, said in a White House press conference on Aug. 12 that over 600,000 patients received antibody treatment over the course of the pandemic.
Who is eligible for treatment?
As of Aug. 9, those who are unvaccinated or deemed at-risk of hospitalization can receive Regeneron even before a positive test result if they were exposed to someone with COVID. The treatment is also used for post-exposure prophylaxis, when an immunocompromised person is been exposed to COVID.
But all patients need to be referred by their local physician to get treatment.
The drugs are now experiencing a spike in demand. Regeneron sent out 135,023 doses of the treatment last week, up nine times from a month earlier, and the federal government sent out over 100,000 doses in July, up five times from June. The Biden administration is increasing distribution in several states, and a new "at-risk" definition means as many as 75% of American adults could be eligible for treatment, David Wohl, an infectious-diseases doctor at UNC Health in Chapel Hill, N.C., told The Post.
The drugs are paid for by the federal government and distributed to patients free of charge.
What about the Austin center?
The new site reopened Monday and will treat around 84 patients daily from 8 a.m. to 6 p.m. Patients must be referred by a doctor.

This is the area's second go at an antibody treatment center. Texas DSHS ran a mobile site in east Austin from January-May, before closing as demand decreased.
For more information on treatments for COVID-19, click here.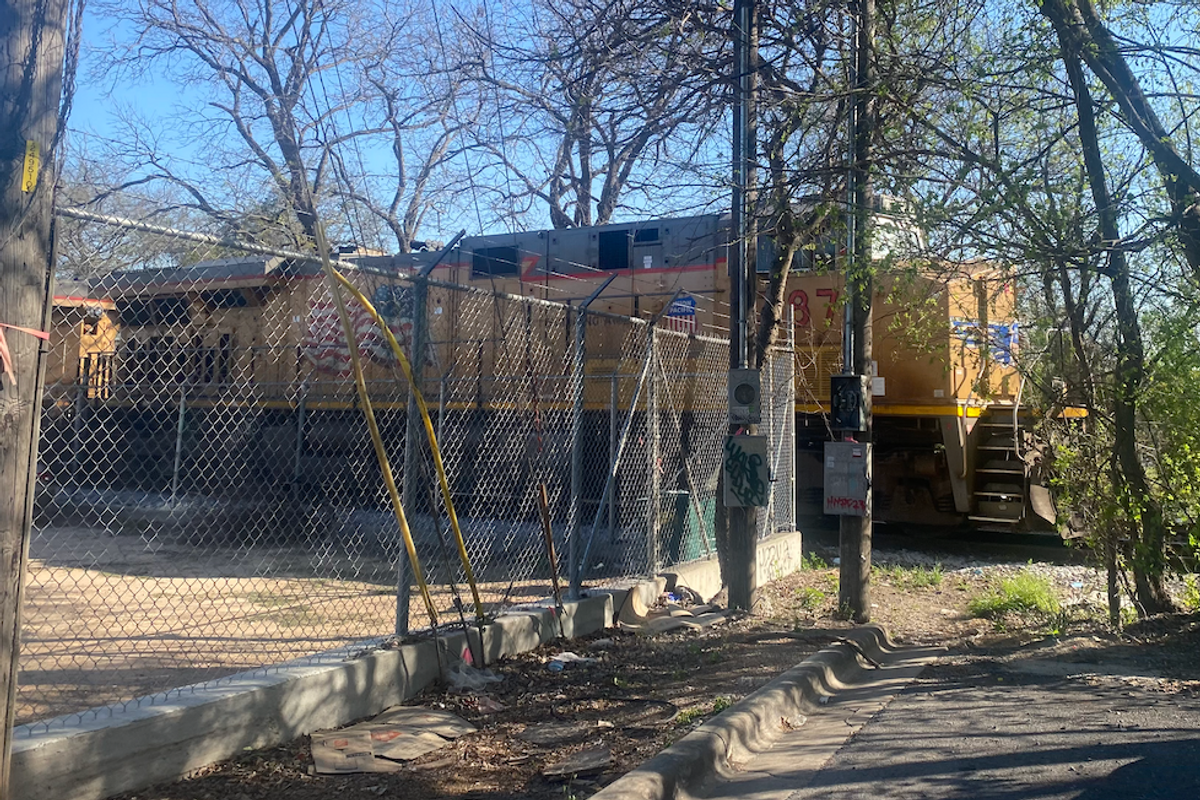 A Union Pacific cargo train hit a man in his 40s, killing him Thursday morning, Austin police said.
The train's driver called the police after the train hit the man at around 12:45 a.m. in the 300 block of Orchard Street, nearby Fifth Street and Lamar Boulevard.
Police have not released the identity of the man.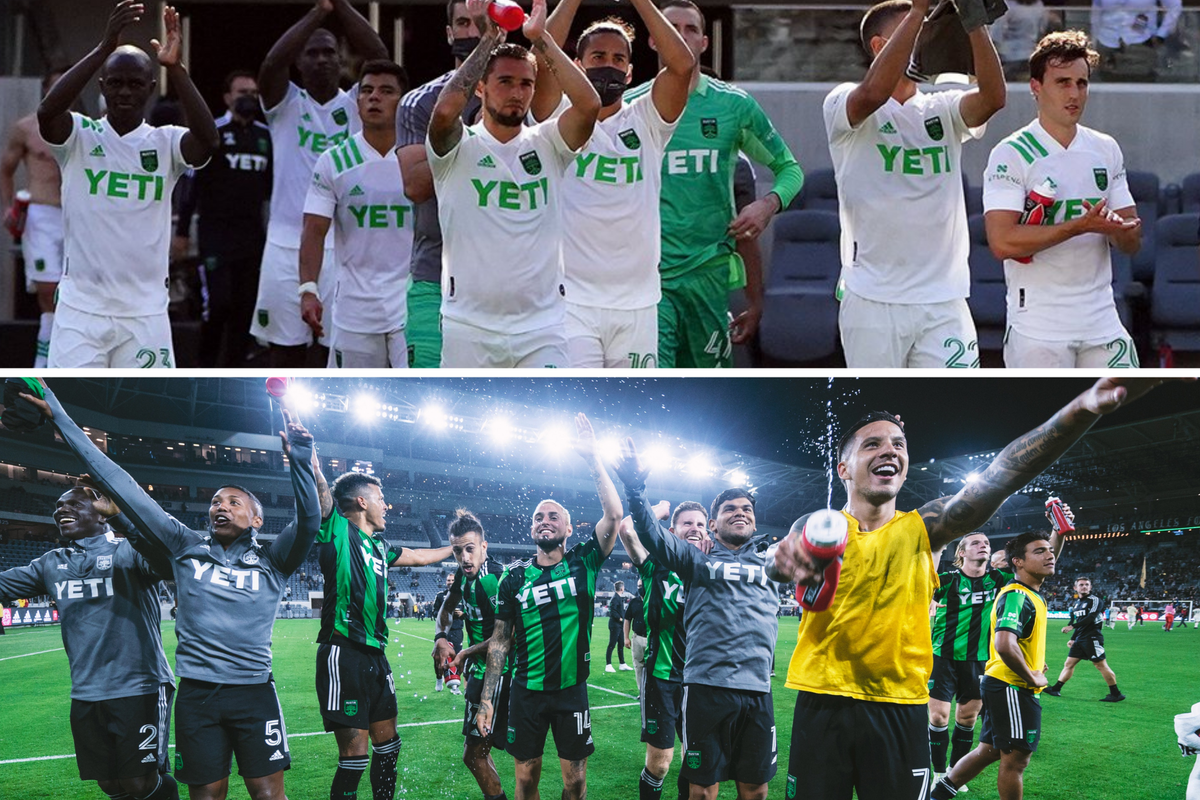 Over a year after they took the stage for the first time in Los Angeles, Austin FC returned to Banc of America Stadium to snatch the No. 1 spot from LAFC in a 2-1 statement win late Wednesday night.
Austin FC, which has flirted with the top spot in the MLS West this season, has now solidly reached the summit just a year after its second-to-last first season finish. The new top dogs are now 7-2-3 overall.
Here's a look at three highlights from the match: