Get connected with our daily update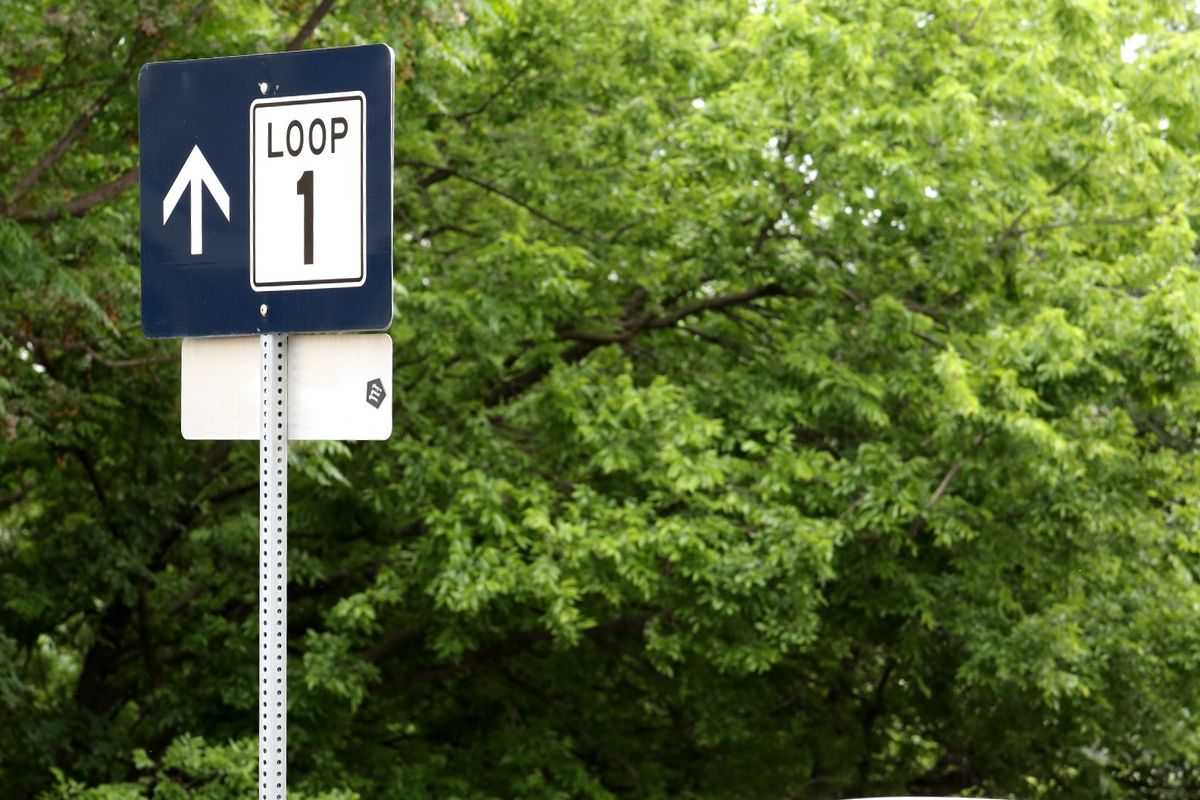 (Charlie L. Harper III)
Emboldened, perhaps, by reports that Austin police were making fewer traffic stops and feeling safer, possibly, with fewer cars on the road, two local motorists were pulled over this week on separate occasions for driving over 100 mph on MoPac.
---
Not necessarily headline-grabbing news under normal circumstances.
But they were part of a wave of targeted traffic stops after the Austin Police Department began accelerating traffic enforcement on May 15, a response to an upswing in fatalities and serious wrecks since the pandemic began.
The Austin Police Department declined to release statistics showing what they described in a news release as "a significant number" of crashes and fatalities.
Police said on May 15, the day the initiative started, that there had been 33 fatal crashes in Austin that have killed 35 people since January. In the same time last year, the number was 30.
That can be a considered a significant jump in the numbers because crisis-related workplace closures, staff layoffs and stay-at-home orders meant that streets and highways were usually empty, with only a small fraction of normal traffic out on the road.
In other words, less traffic—but more traffic deaths.
Police said they would be "focusing presence and enforcement on high-speed and high-traffic roadways" through May 31.
"Officers will concentrate on reducing crashes overall through directed patrols," a police statement this week said. "The increased patrol visibility is intended to dissuade speeding, red-light violations and other dangerous driving behaviors that contribute to unsafe conditions for all road users."
Prior to May 15, Austin police had been discouraged from enforcing non-hazardous traffic violations to avoid more contact with the public than necessary.
Asked if the focused patrols would last beyond May 31, police declined to be interviewed for this story but emailed the following quote, attributed to Lt. Jason Disher of the Austin police Highway Enforcement Command.
"APD is dedicated to traffic safety and will continue to work to reduce crashes through education and enforcement," Disher said.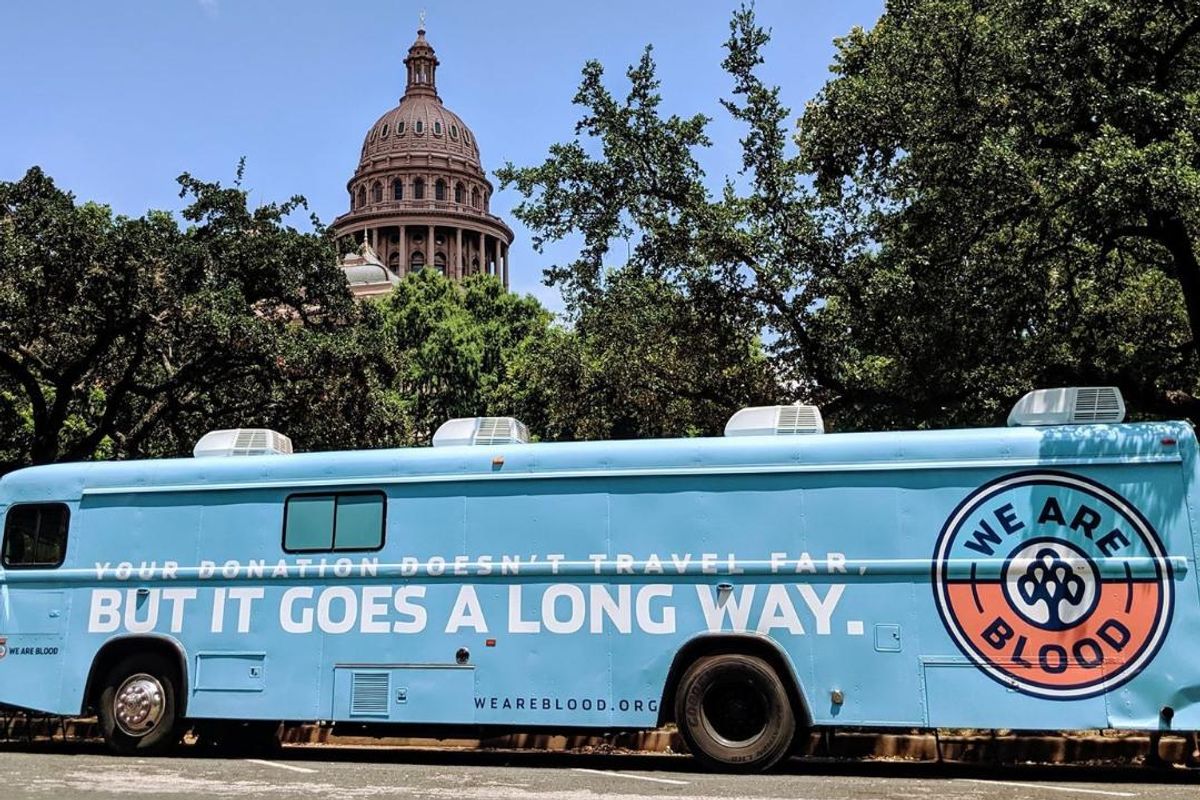 Communities are rallying together after an 18-year-old shot and killed 19 students and two teachers at Robb Elementary School in Uvalde, Texas.
Funds from organizations all around the state–including from Austin's own Los Verdes–are being raised to support families affected by the tragedy. Here's how you can help.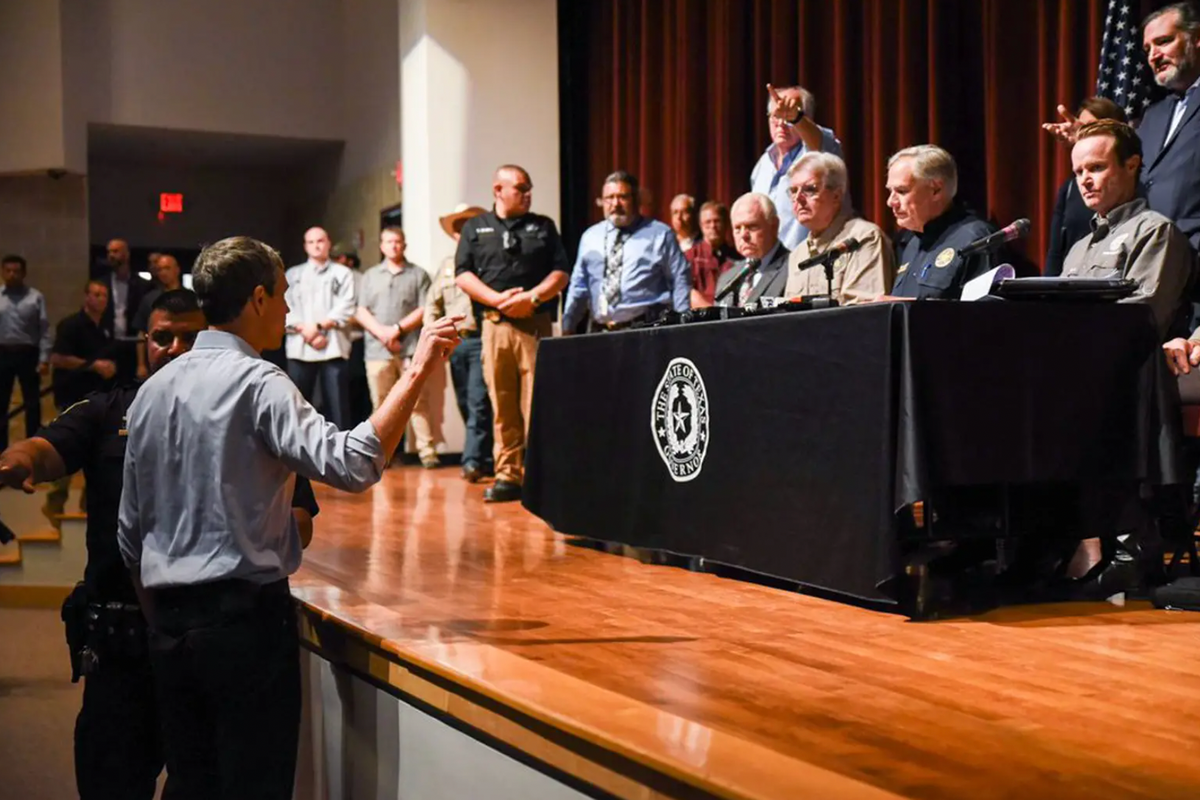 By Patrick Svitek
Beto O'Rourke caused a dramatic scene on Wednesday when he angrily confronted Gov. Greg Abbott at his news conference about the Uvalde school shooting, yelling, "This is on you."
After Abbott was done giving his initial remarks, O'Rourke approached the stage and told Abbott he was "doing nothing" to combat gun violence. He said the Uvalde massacre, in which a gunman killed 19 children and two adults, was "totally predictable."
Some of the Republican officials onstage with Abbott quickly denounced O'Rourke, telling him to go away. Another man onstage used expletives to criticize O'Rourke for interrupting the event. O'Rourke was eventually escorted away amid the unruly scene.
"I can't believe that you're a sick son of a bitch that would come to a deal like this to make a political issue," Uvalde Mayor Don McLaughlin told O'Rourke at one point.