Get connected with our daily update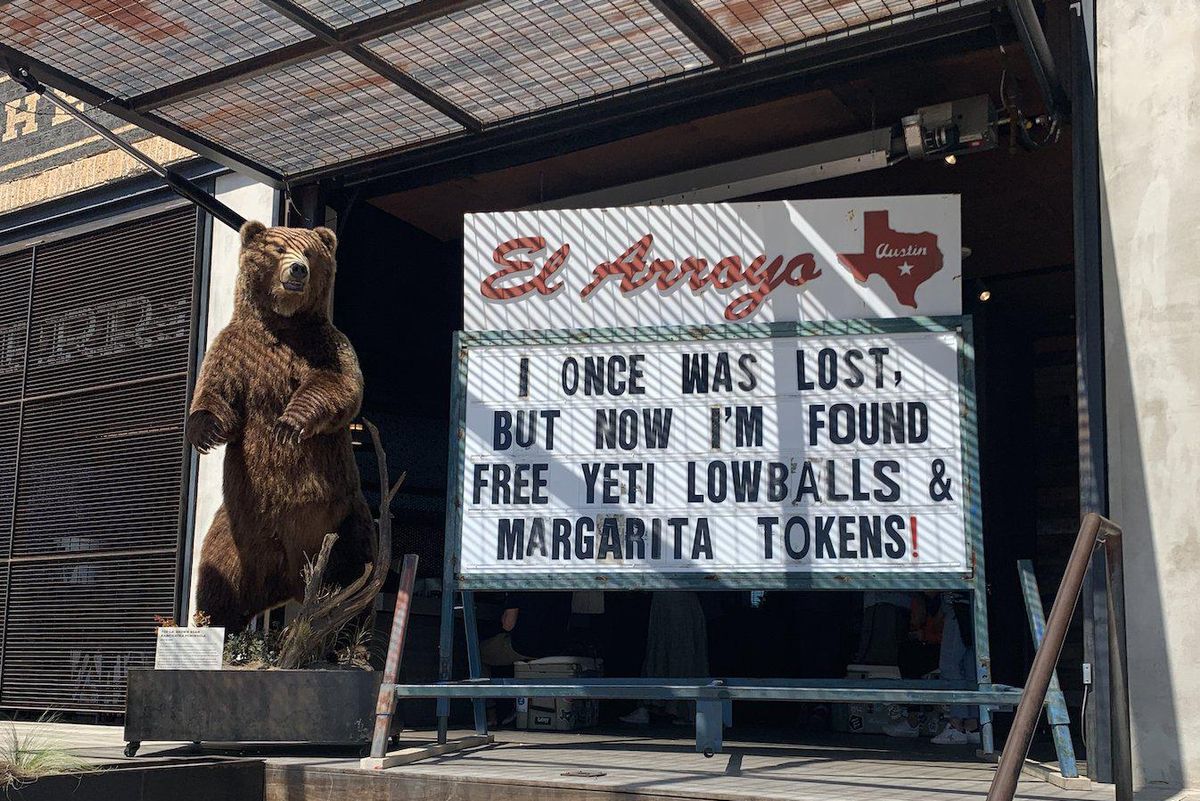 (El Arroyo/Twitter)

April Fool's Day is hard on reporters and newsreaders alike. The annual tradition can leave confusion, pain and joy in its wake.
To make things a little easier this April Fool's, we compiled a list of pranks we found across the Austin metro today. Some needed a little work to be convincing, while we're still not sure if others are real or fake.
Here are 7 April Fool's jokes to spice up your afternoon:
---
1. El Arroyo's 'stolen' sign
It is with great sadness that we share some disheartening news… Our famous marquee sign has been stolen. If you have any information about the whereabouts of the sign, or any leads, please comment. #BringBackTheSign#ElArroyoSignpic.twitter.com/4aeiJVPpPB

— El Arroyo (@ElArroyo_ATX) April 1, 2021
We may have fallen hardest to this one. Early on April Fool's morning, the restaurant announced that their iconic sign was missing. They even provided security footage shots of what appeared to be four suspects at the scene at around 4 a.m. Thursday morning.
Many said the restaurant was crying wolf, and it was awfully suspicious timing that the iconic sign, which features hilarious new phrases every single day, would go missing on pranksters' favorite day of the year.
On a phone call with Austonia, a restaurant employee chuckled mysteriously and said, "no comment," when asked about the missing sign at 12:25 p.m.
The restaurant later revealed that the precious sign was found at the Yeti location. In a Tweet, the restaurant mocked Austinites and said, "Y'all fell hard for that one, huh?"
We certainly did. This might be the best prank of the day, and it certainly created an authentically Austin April Fool's panic.
2. Did Elon Musk buy Austin?
BREAKING: Elon Musk purchases all of Austin, declares himself "Iron Mayor." Read more: https://t.co/Ux13loxl1tpic.twitter.com/mI7ppWzB0p

— Austin Chronicle (@AustinChronicle) April 1, 2021
In the early hours of April Fool's morning, the Austin Chronicle revealed some shocking news. Gov. Greg Abbott had signed away the Texas Capitol, giving the entire city to billionaire Elon Musk, who declared himself the "Iron Mayor."
In the shocking announcement, the Chronicle wrote that Musk appeared via hologram at the signing ceremony and said if there's ever a scandal about him, he'd like it to be called "Elongate." Some, like Attorney General Ken Paxton, decried the statement as "fake news," while Austin Mayor Steve Adler said having a "Technoking" leader that wishes to colonize Mars isn't that off-brand for the "weird" city of Austin.
Don't worry though—Musk couldn't quite get his hands on the Texas Capitol or University of Texas campus.
Technically, this hasn't been confirmed or denied, but we haven't seen any "Iron Mayor" activity today. Some say the prank was a little too real and that the mysterious tech giant is "scary enough as it is."
A for effort on this one, Austin Chronicle.
3. Camila McConaughey goes classic prankster on her kids
Camila McConaughey became a bad influence for mischievous kids everywhere when she pulled a prank on her son, Livingston, and Matthew himself.
McConaughey took video as she fed her unsuspecting son and husband toothpaste-filled Oreos.
"Spicy," Livingston cried after taking a big bite. "You tricked us!"
Everything was not "alright, alright alright" for Mr. McConaughey. A bit more disgruntled than his son, McConaughey exclaimed "Nasty, what is that?" as he threw the remaining Oreo off a balcony.
Camila even provided a link for more April Fool's ideas, a power move that could inspire thousands of aspiring pranksters.
4. Is Austin's housing market slowing down?
The Austin-based realty group said words that have almost never been spoken by Austinites—especially in the past year.
In an Instagram post Thursday morning, the company posted the harrowing phrase, "the Austin housing market is slowing down." No need to fear—the culprit behind the quote is "literally nobody."
In the post, they said "can't even get through the sentence a second time," adding "Happy April Fool's Day!"
A good marketing trick, but it's not fooling anyone who's seen the city's booming housing market recently.
5. Old Thousand goes emo
Chinese food chain Old Thousand is transforming its two locations for April Fool's Day.
At their location on Burnet, the restaurant is now emo sandwich shop Jimmy Eat Sandwich. All day, they'll be jamming to pop punk, selling T-shirts and offering classic sandwiches.
At their 11th Street location, the restaurant is fusing with Red Lobster-esque meals as "Old Lobster." Menu items include twists like cheddar "Bae" scallion pancakes, crab rangoons and shrimp scampi lo mein.
Seems like this yummy, punk twist on April Fool's is really taking off.
6. Messi comes to Austin
Messi is going to sign with Austin Bold FC next season...got ya...April Fools or whatever.

— Austin Bold FC (@AustinBoldFC) April 1, 2021
I guess they are technically Austin's first-ever pro team, but USL soccer club Austin Bold FC isn't fooling anyone.
The team announced they were signing Lionel Messi for next season—and immediately gave away the prank in the same tweet. For those who don't know, Messi is considered one of the best professional soccer players of all time.
Even the most diehard Austin soccer fans would've had a hard time believing this one even without the quick disclaimer.
7. Austin EMS workers get a veggie surprise
The Austin Emergency Center should know better than to mess with Austinites and their tacos.
AEC staff were surprised to see their Taco Cabana boxes were hiding veggies instead of Tex-Mex meals. Luckily for both the center and staff, the AEC revealed where the real tacos were hiding soon after.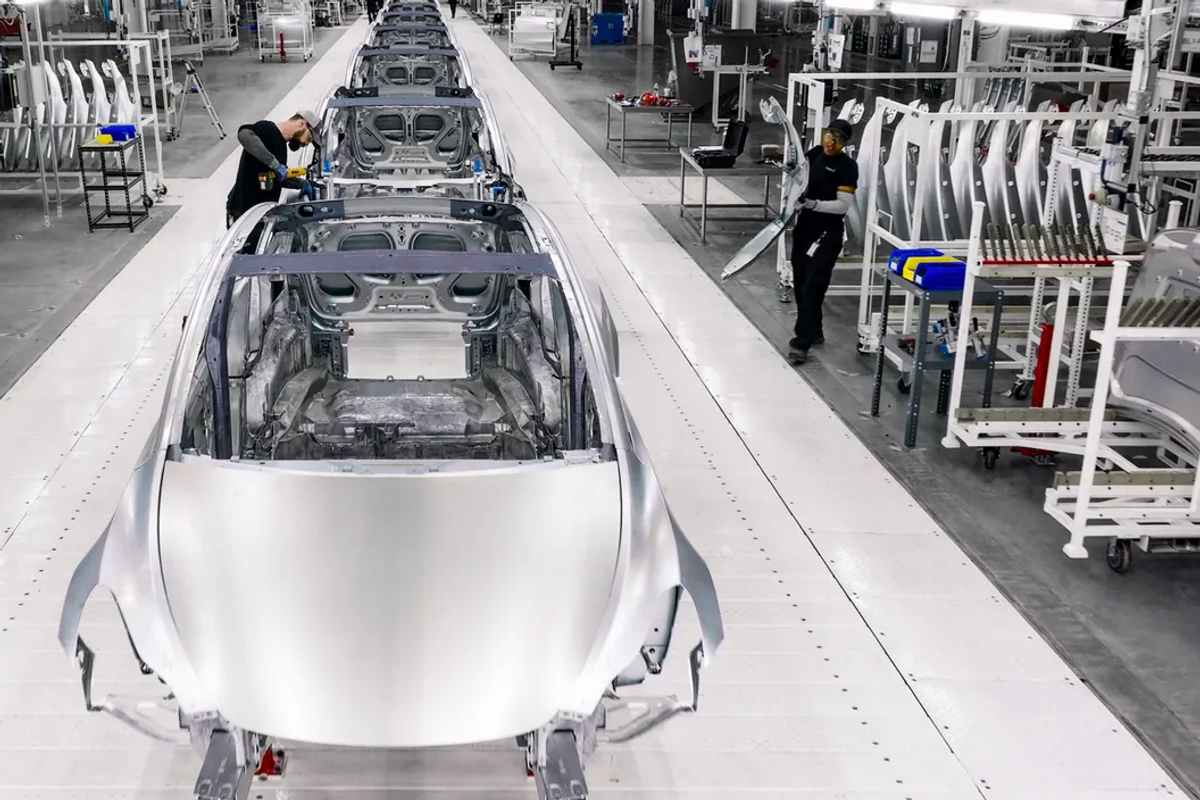 Giga Texas, the massive Tesla factory in southeast Travis County is getting even bigger.
The company filed with the city of Austin this week to expand its headquarters with a new 500,000-square-foot building. The permit application notes "GA 2 and 3 expansion," which indicates the company will make two general assembly lines in the building.
More details about the plans for the building are unclear. The gigafactory has been focused on Model Y production since it opened in April, but the company is also aiming for Cybertruck production to kick off in mid-2023.
While there is room for expansion on the 3.3 square miles of land Tesla has, this move comes after CEO Elon Musk's recent comments about the state of the economy and its impact on Tesla.
In a May interview with Tesla Owners Silicon Valley, Musk said the gigafactories in Berlin and Austin are "gigantic money furnaces" and said Giga Texas had manufactured only a small number of cars.
And in June, Musk sent a company wide email saying Tesla will be reducing salaried headcount by 10%, then later tweeted salaried headcount should be fairly flat.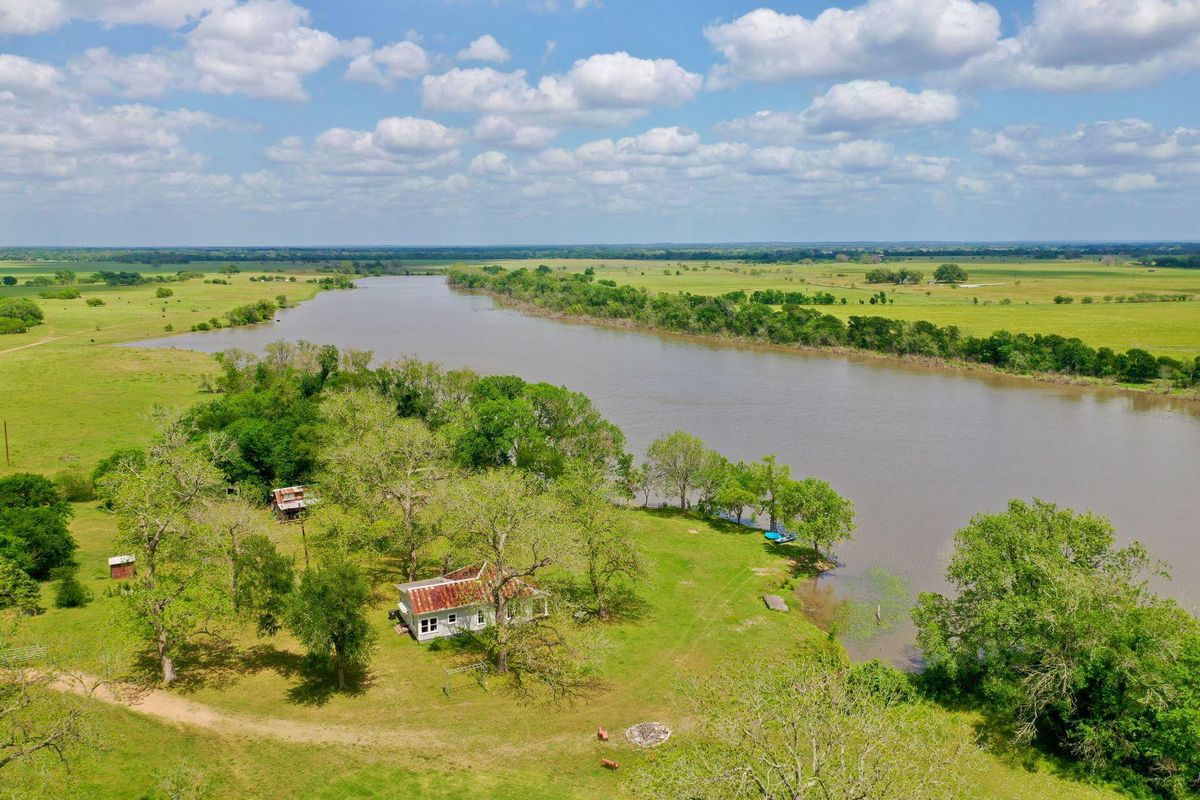 It's been a record-breaking hot summer already and Austin still has a few months of heat to weather. But the heat doesn't have to be so bad if you've got a swimming hole in your backyard, like these three ranches.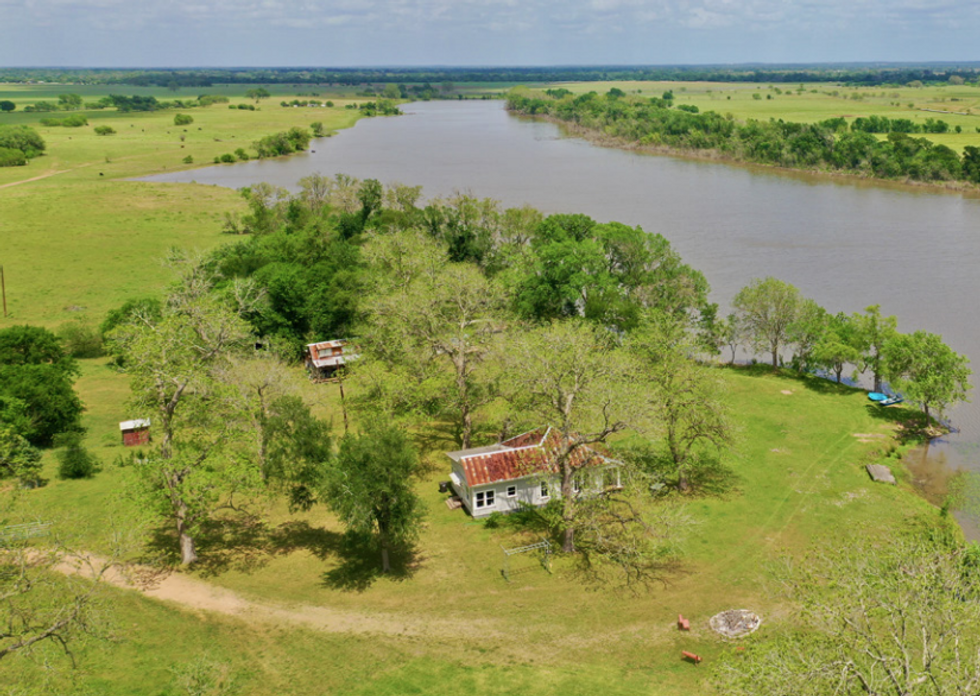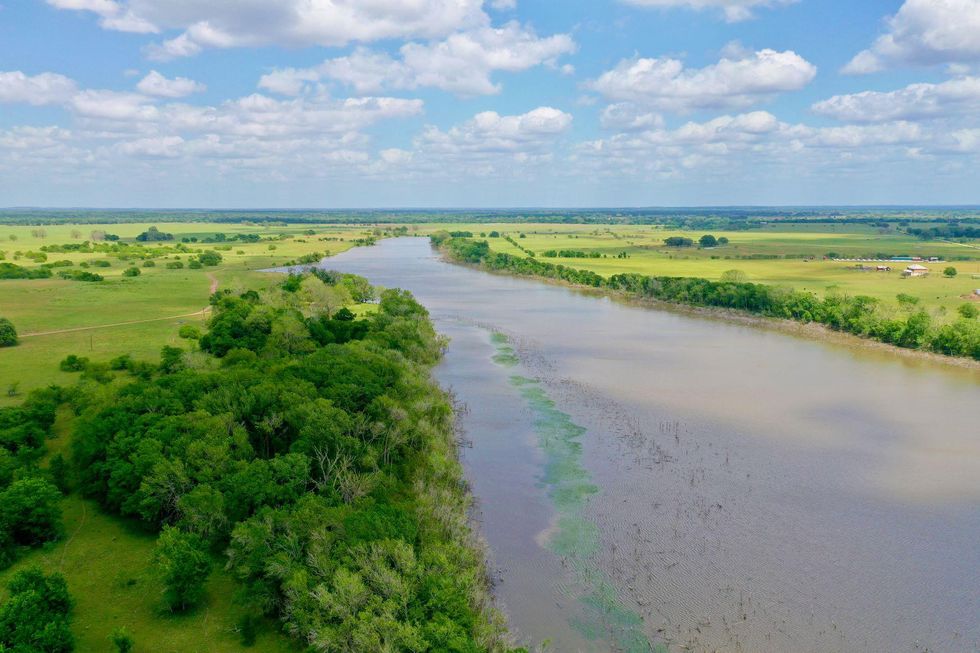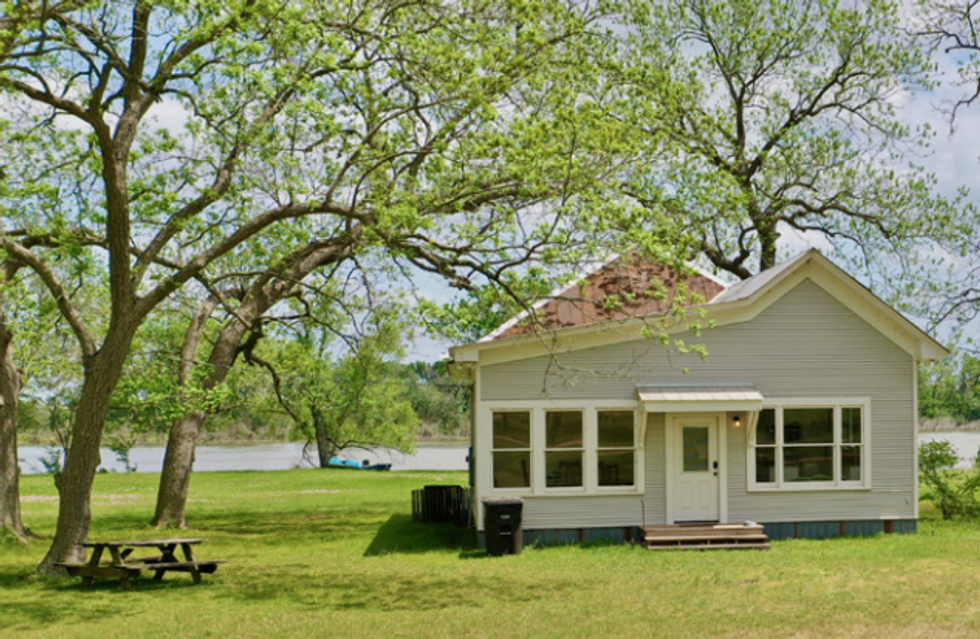 You'll have to leave city limits if you're looking for a proper ranch property like 417 Acres Shipp Lake Ranch, aptly named for its acreage. The property comes built out with three farmhouses, one of which has bedrooms and two bathrooms and two of which have two bedrooms and one bathroom. The nearly untouched property, which surrounds the 100-plus-acre Shipp Lake, has remained in the same family since the early 1900s and gives you picturesque views for the making of a dream home. In fact, the previous owners ran a water ski camp on the property.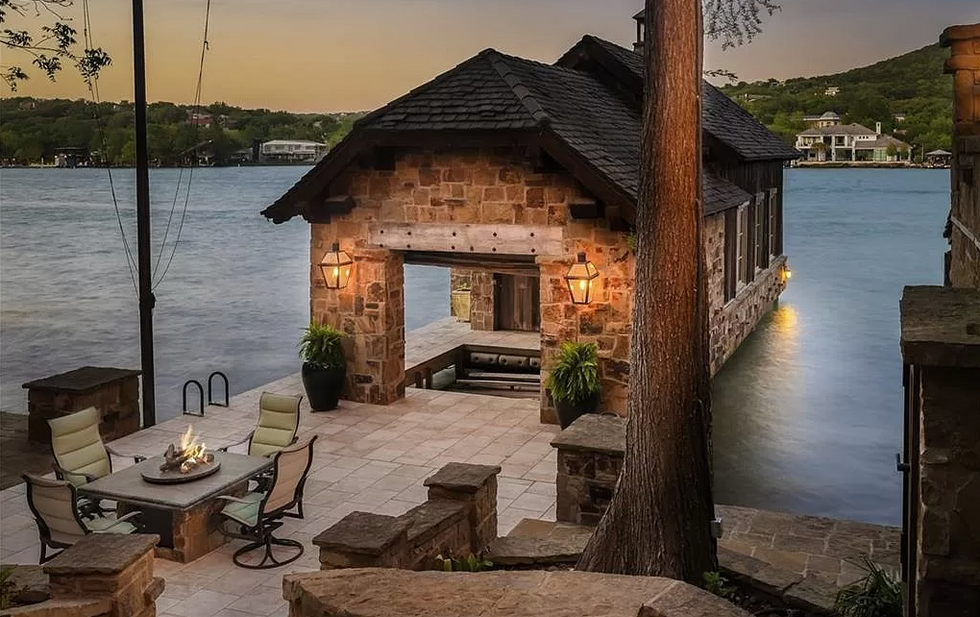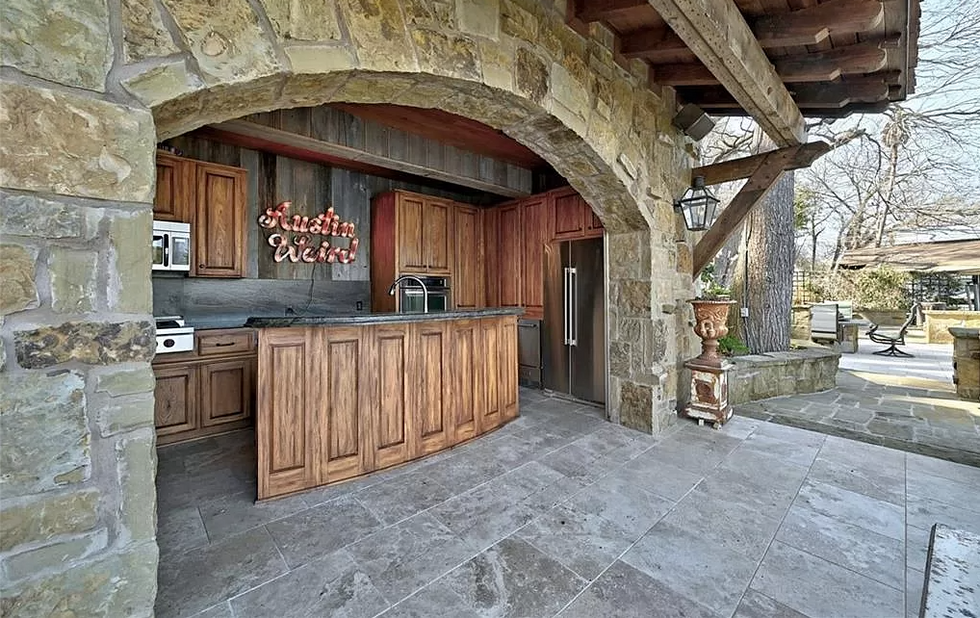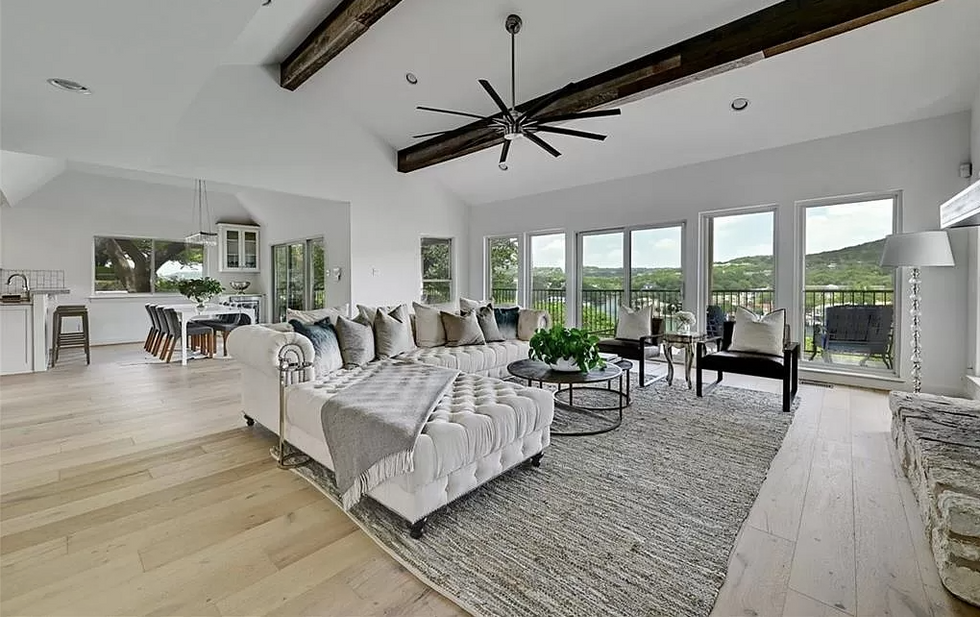 Sitting waterside on Lake Austin, this home gives you the unique opportunity to own a piece of the lush Hill Country with views of Mount Bonnell. The 2,750-square foot, three-bedroom, four-bathroom house allows you to integrate indoor and outdoor life with large windows opening to an outdoor living area. The crown jewel is the .76-acre parcel of land that tapers off to your own lakeside resort, featuring an covered outdoor kitchen, fire pit, stone boat house to store your water sports supplies and veranda sitting at the mouth of the water, perfect for an entertainer.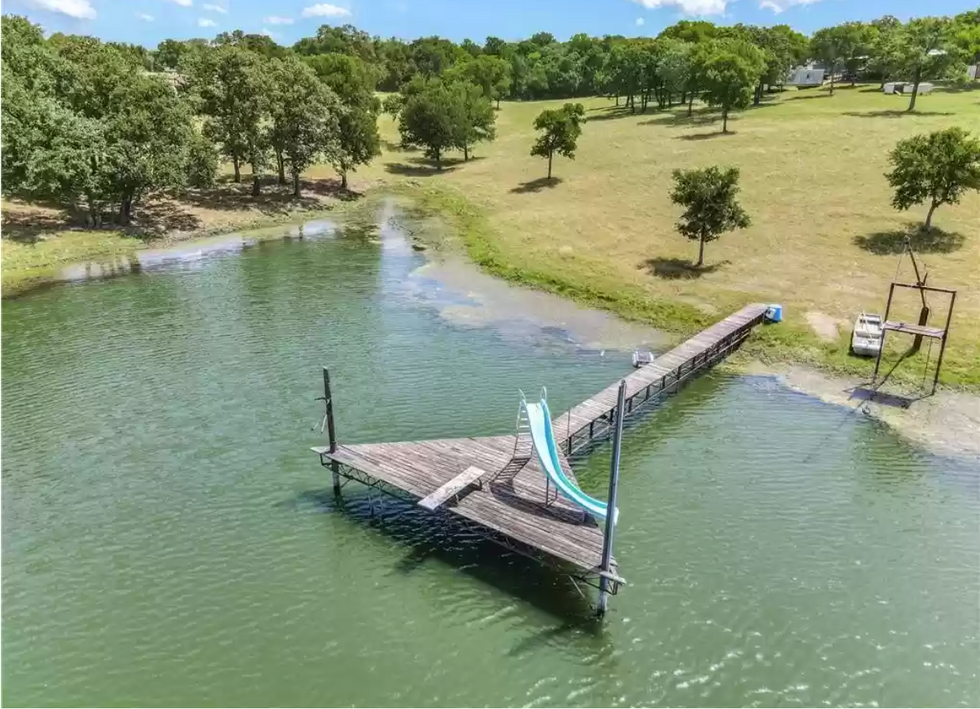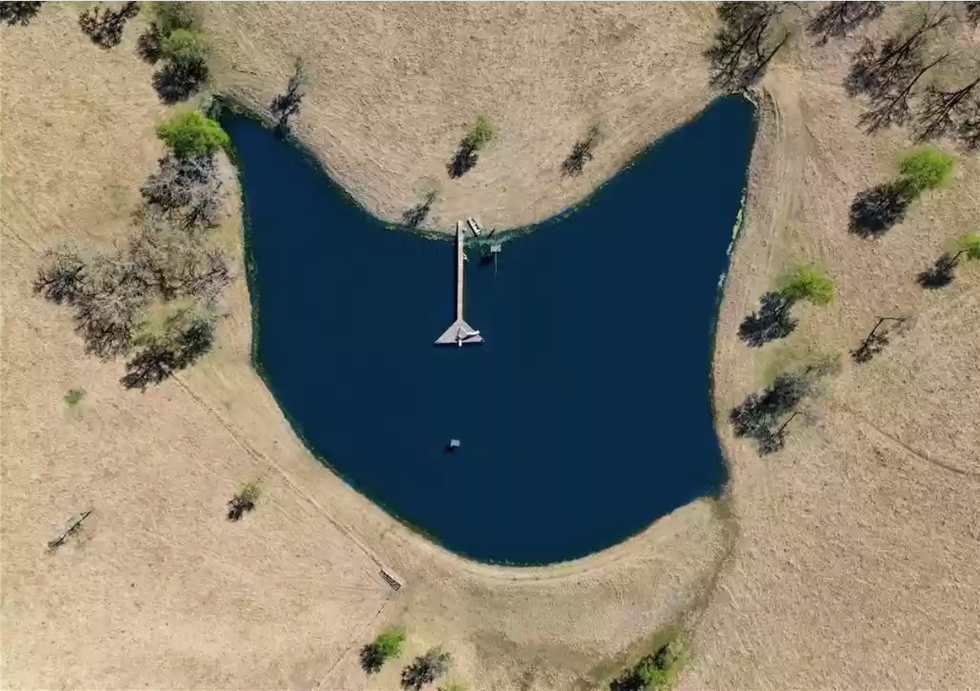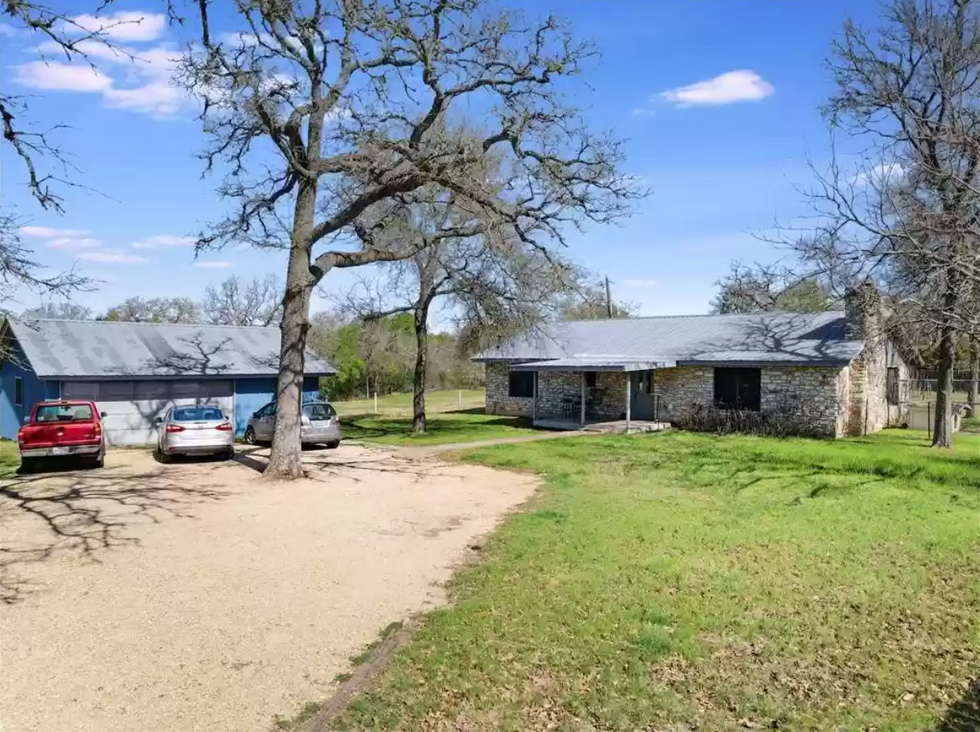 Got dreams of becoming a real Texas rancher? 7814 Brown Cemetery Rd. is the perfect place to start with 40 rolling acres of land and its very own swimming hole. Just east of Austin in Manor, the modest-on-the-outside home clocks at 4,412 square feet with five bedrooms and five-and-a-half bathrooms, but there are an additional two living structures on the property. The horseshoe-shaped pond sits in the heart of the property and comes equipped with a water slide, diving board and a fishing dock.