Get connected with our daily update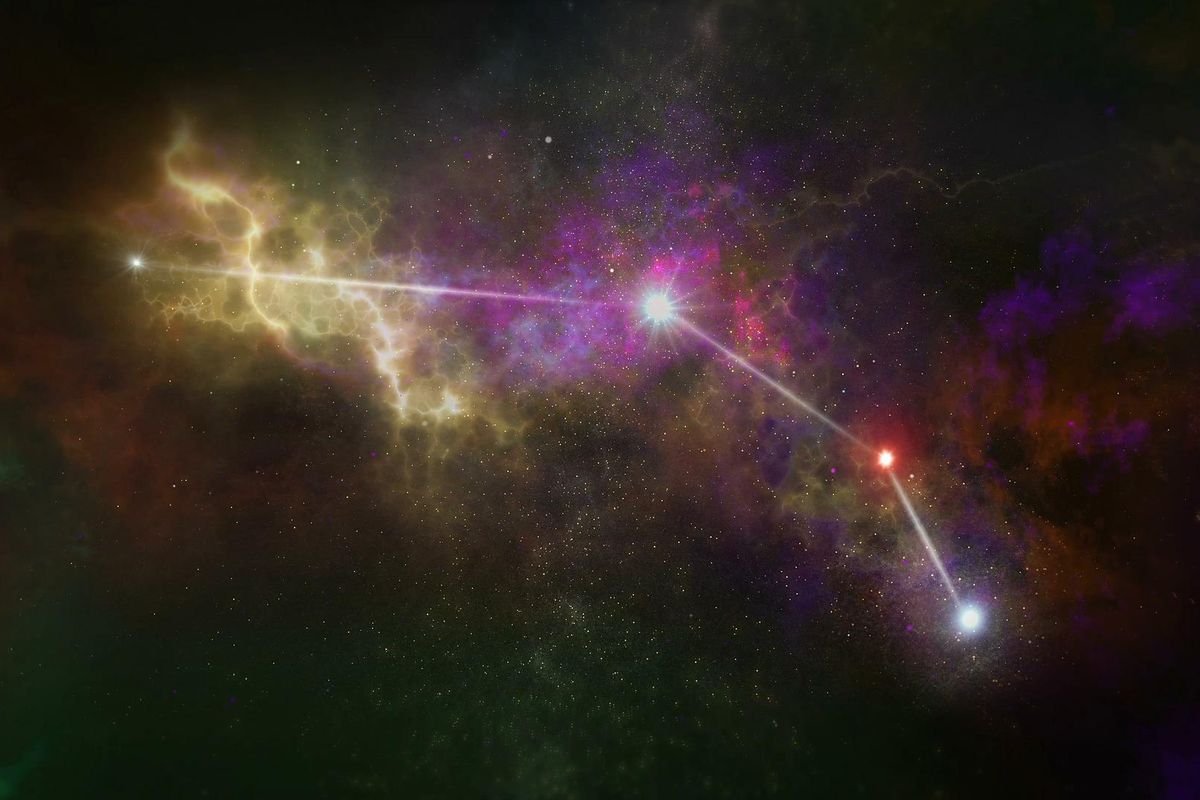 Our Aries season (March 21-April 19) this year is truly one of the more hectic months of the year, with three prominent, multi-planet aspects unfolding. These are likely going to be both harsh and blissful, and it will take some wherewithal to stay on point within the haze and craze.
Shortcuts: Aries, Taurus, Gemini, Cancer, Leo, Virgo, Libra, Scorpio, Sagittarius, Capricorn, Aquarius, Pisces
---
The first major aspect is the Jupiter, Mercury and Neptune conjunction, especially strong the March 20-23, which is a perfect moment to have a conversation with the divine. Some perspective and attunement will really help, because from March 23 through April 5, Mars, Venus and Saturn will line up in a manner that spells rough trouble, especially if we're not dedicated to some beautiful cause. If we need a deep, fresh start of some kind, April Fools will be no joke—our new moon will be a serious chance to heal some wound through strong action.
Aries: March 21-April 19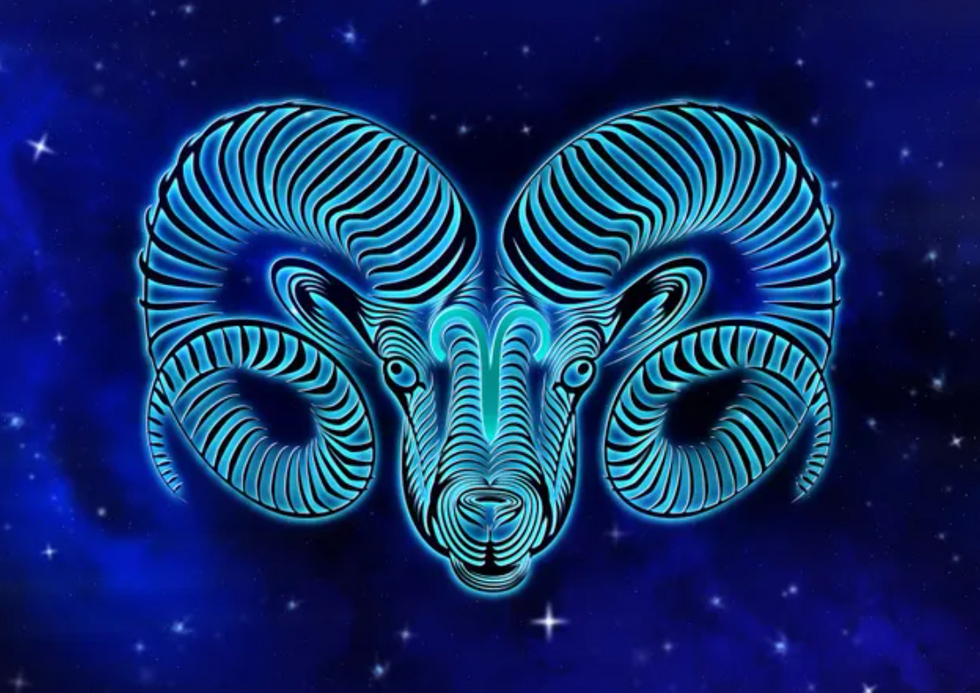 Aries: March 21-April 19
This month is your time to shine, but that doesn't mean staying nice and neat. Really, this month will call you into brave, masterful action—hopefully you feel fully alive in your capacity and determination. If your internal experience is one of overwhelming stress, you might bring more beauty to your battle and reconnect to the ideals you're defending. If it's clearly time to dedicate yourself to a new quest, the start of the month will be a great time to get that picture clear. Thinking into the long-term with equal measures of hope and caution will be helpful.
Taurus: April 20-May 20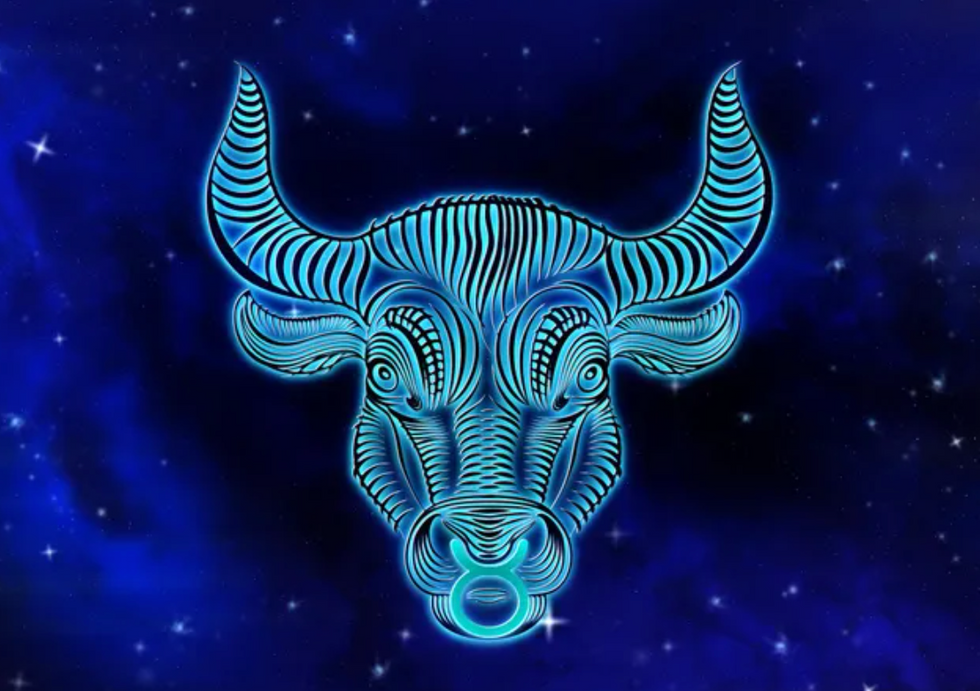 Taurus: April 20-May 20
This month could feel like squeezing through a birth canal into a new frontier for you, Taurus. Although the experience of this could be frightening and the new territory uncomfortable, your heart's vision of beautiful possibility can safely pull you forward, into new ways of being as much as new external arrangements. It will be especially important to hold on tight until April 5, when your ruling planet, Venus, is well beyond the hot, constraining squeeze of Mars and Saturn and situated in Pisces, one of her favorite places.
Gemini: May 21-June 20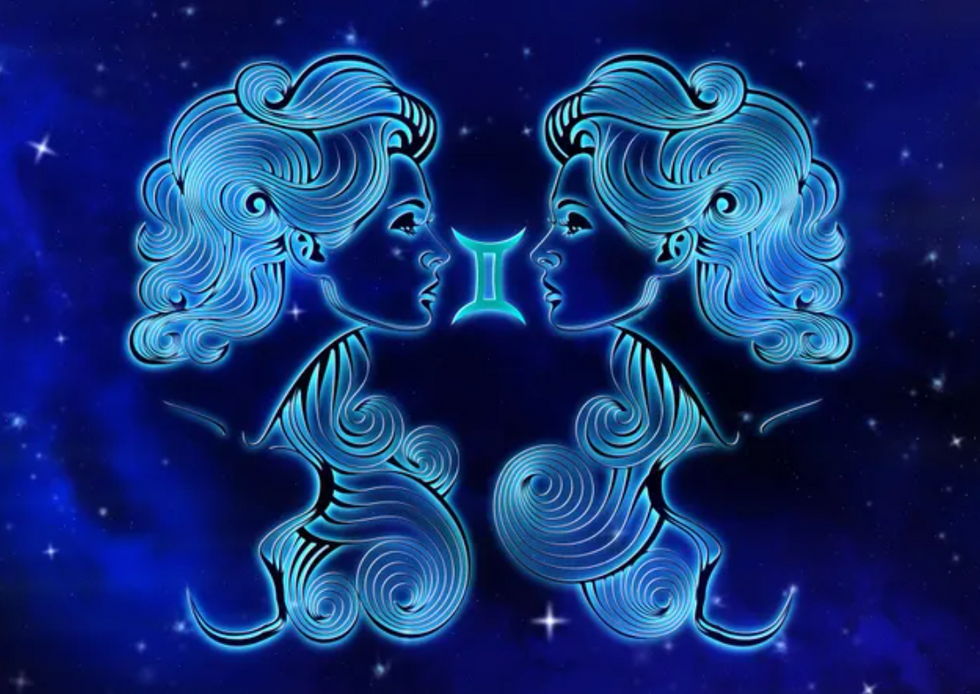 Gemini: May 21-June 20
How do you stay clear and coherent when everything around you feels wishy-washy and war-like? Wit and panache can certainly help you slip and speed beyond a lot of sticky situations, Gemini, but that isn't what's entirely called for this month. It's definitely a great time to tinker with your internal radio to get the signal clear, but a humble and reverential ear will definitely be best rewarded. Who knows, you might be surprised at how beautiful and exciting the possibilities could be, beyond your preconceived (albeit intelligent) notions!
Cancer: June 21-July 22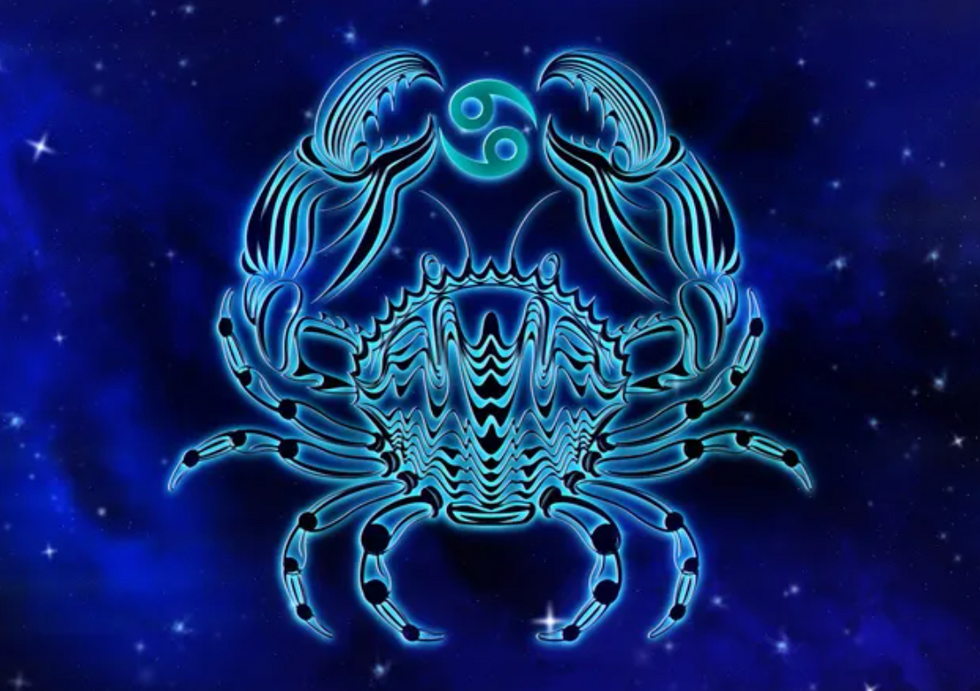 Cancer: June 21-July 22
This month probably won't be the coziest season, Cancer, but amidst the flux and outside your comfort zone, you can definitely find powerful help for your shell and the gooey goodness it protects. This might look like tools to cleanse or clean out your inner world, or an essential nutrient to help yourself grow strong. Consider that these processes might be more soft and subtle than you would expect—breath and silence can be amazingly fortifying. Through all of this, you'll be developing your skills for fierce love and precise care, which will be very much needed by the collective.
Leo: July 23-Aug. 22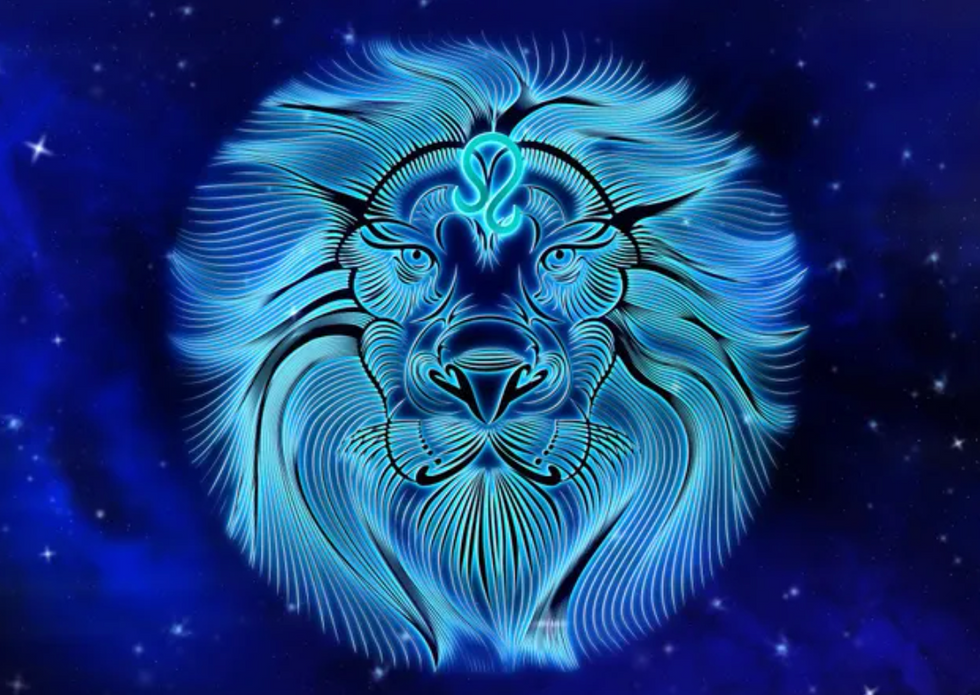 Leo: July 23-Aug. 22
This is a season to stoke your internal fires, Leo, especially as you face off against a particularly tricky adversary. Whether an external challenger or internal block, this is a time that will call forth your fullest brilliance. Given that the Sun will be burning through Aries, you'll likely have the extra oomph to showcase some extra strength, but make sure this doesn't spin off into burnout—clarity of vision and a heart-felt cause to devote yourself toward will provide the smooth-burning fuel you need. If you know you're locked into the right path for your fullness, this will be the season to let your full potential rip.
Virgo: Aug. 23-Sept. 21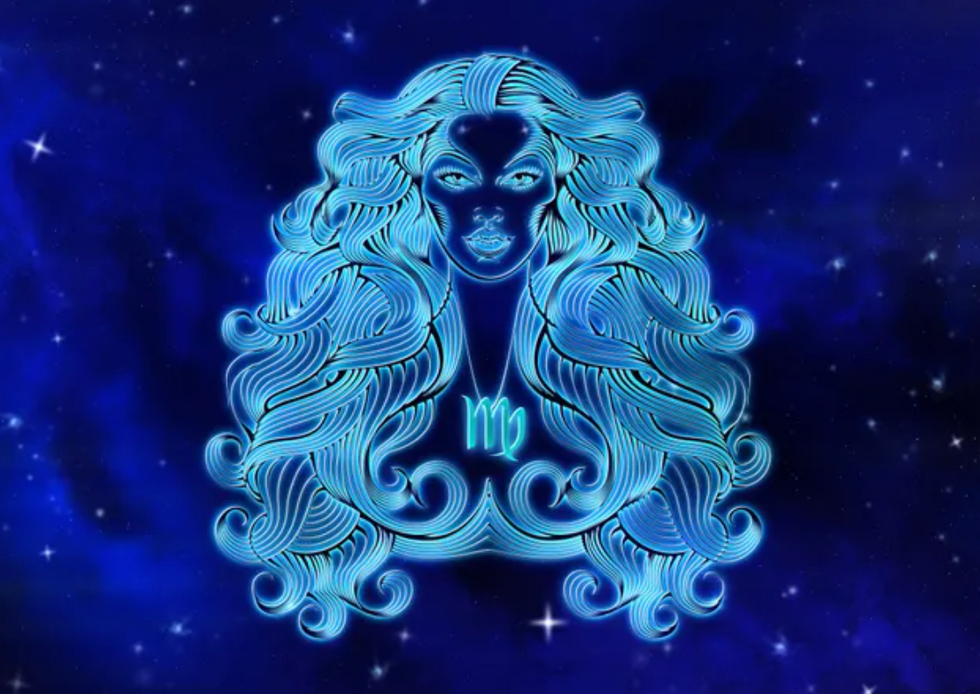 Virgo: Aug. 23-Sept. 21
This month will keep you on your toes, Virgo, as the electric static and zing swing around your attention. There is lots of valuable information that you can glean by dealing with all of this disorder—think of it as an upgrade to your system, even if you'll need to restart or let your hardware take a good rest in order to integrate. If you need some help, ask for some reflection, feedback, or simple, quiet support from someone you think has a clear view of the bigger picture. Eventually, you can expect your new update to be put through a bit of a trial by fire. Still, you'll need to maneuver gracefully, rather than with force.
Libra: Sept. 22-Oct. 23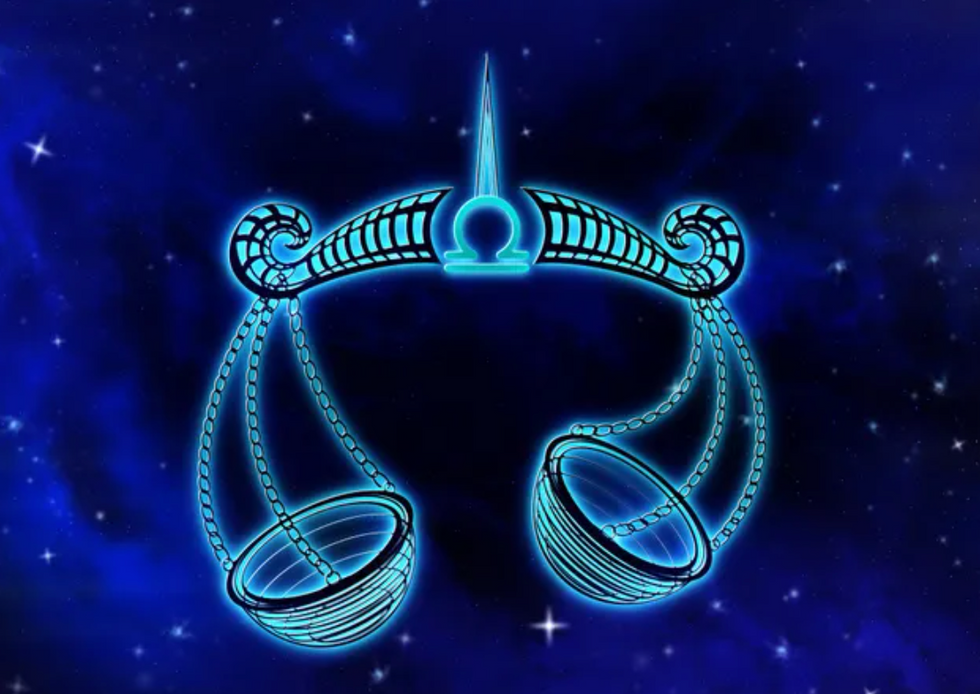 Libra: Sept. 22-Oct. 23
You'll feel a bit of a crunch this month, Libra, as your instinctual feel for balance, harmony and justice gets wrenched and compressed. Although this might feel insulting or dizzying, consider that the process can help you come to a greater sense of righteousness and dignity. Allowing yourself to be moved and animated by the currents at play is one great strategy for navigating through this month—another would be to ground yourself in spaciousness and ritual. How do you rise above or root below all of the rushing to make sure that your deeper and higher circuits are coherent?
Scorpio: Oct. 24-Nov. 21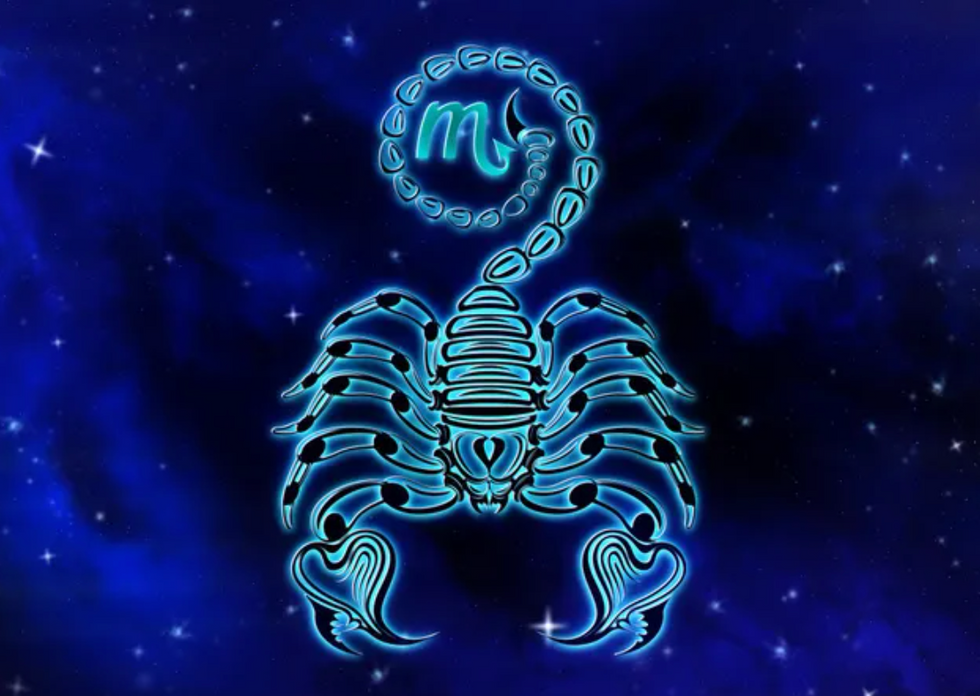 Scorpio: Oct. 24-Nov. 21
This month will warm you up and pull you into the fire, Scorpio, helping you find passion in your everyday world. Part of this kick of encouragement is aimed at reminding you of the beautiful magic of life. Another is a request to participate with joy and compassion. Nourishing your root structures and spreading your network of branches is one great way to affirm your love of life. These gestures can be incredibly grand and colorful, or they can be quiet, symbolic, and subtle—what matters is how animated and connected you are.
Sagittarius: Nov. 22-Dec. 21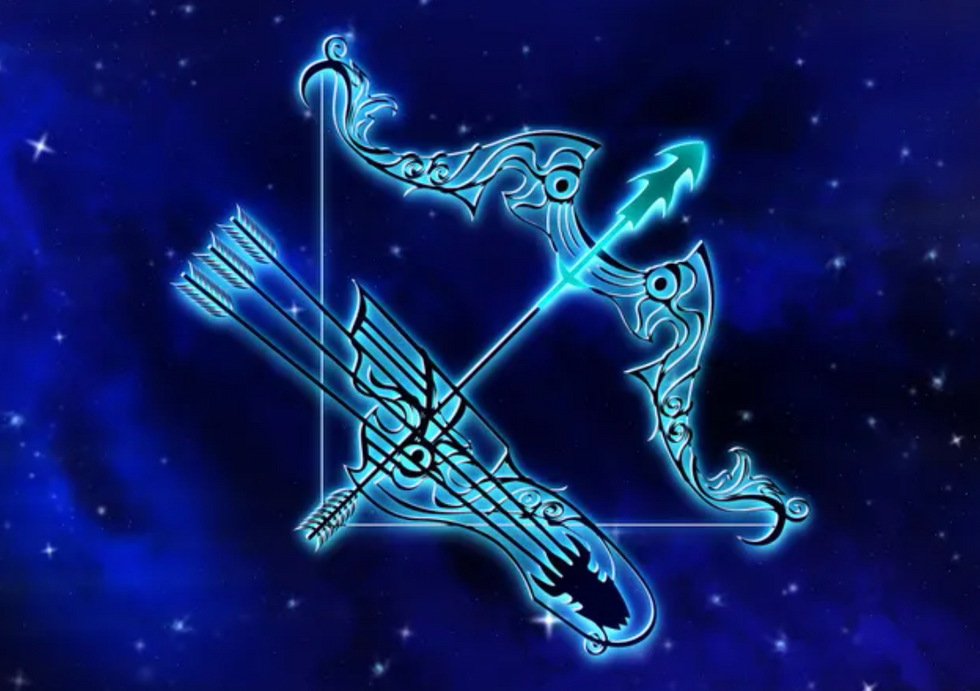 Sagittarius: Nov. 22-Dec. 21
This month will have you thinking through things on a deep level, Sagittarius. Although it will be helpful to explore these life and death questions through simple conversations with friends and neighbors, consider that whispers from subtler levels of reality will be effective at helping you find your individual place and meaning amidst the changing times. If you can pose questions to your dreams, ancestors, animals or favorite trees. The answers might be cloaked in symbolism, but they can also come back loud and clear, as long as your headspace is clear and receptive.
Capricorn: Dec. 22-Jan. 19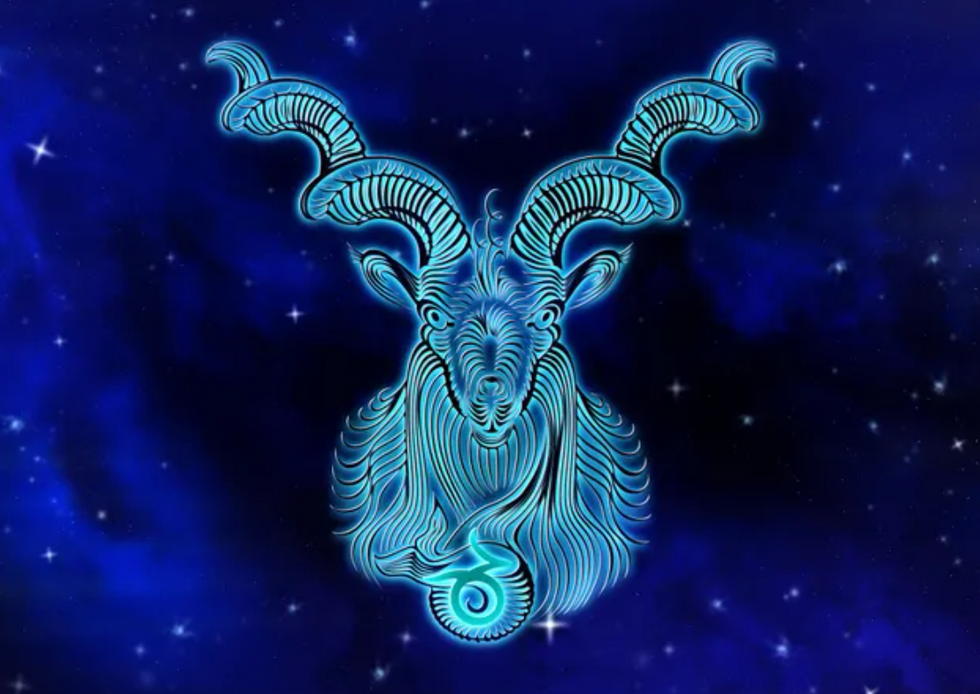 Capricorn: Dec. 22-Jan. 19
Insofar as you've been working on a long-term plan and building the concrete manifestations of your dreams, this month can bring great aid and reinforcement, Capricorn. Aside from helping you feel more satisfied and secure, it will also be a calling into bigger projects and a more substantial and noble self. If these plans and projects haven't, or aren't crystallizing, this month can help you intuit the futures that are calling to you. Consider that these frontiers are faster-paced and more full of magic than your experience so far might predict.
Aquarius: Jan. 20-Feb. 18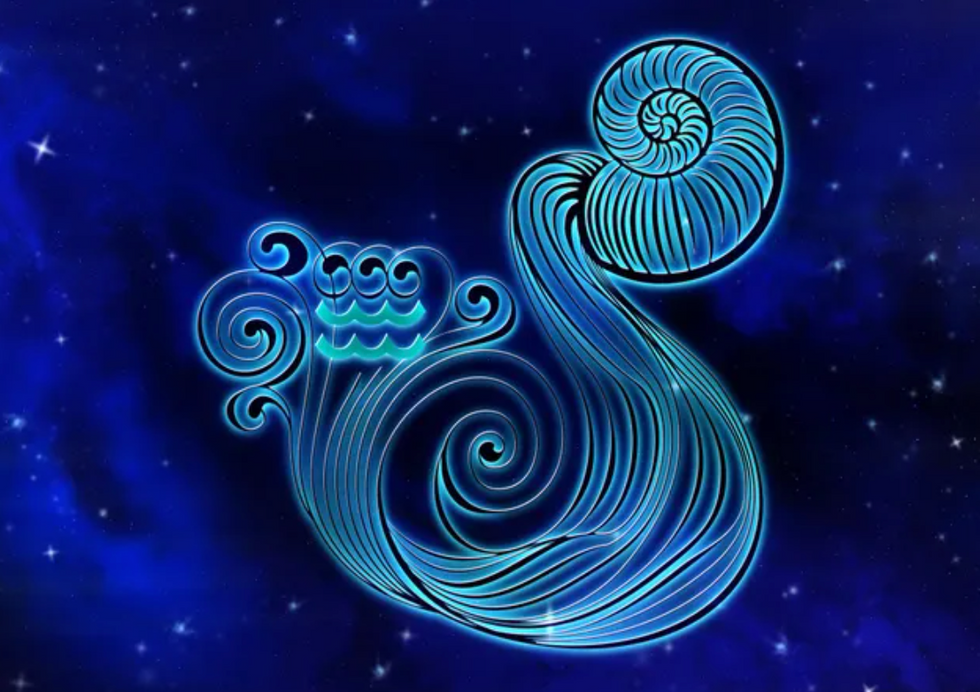 Aquarius: Jan. 20-Feb. 18
This month will bring a great deal of focus to your coconspirators and most dependable allies. By joining forces, we can expect great beauty to unfold, just as complementary colors bring out qualities invisible to an isolated color. More than just an imagination of camaraderie or comrade-ship, think of this as an essential reality of mutual dependence and reinforcement. If you're still calling in this greater whole to weave yourself into, this month would be a wonderful time to send out a clear, powerful signal.
Pisces: Feb. 19-March 20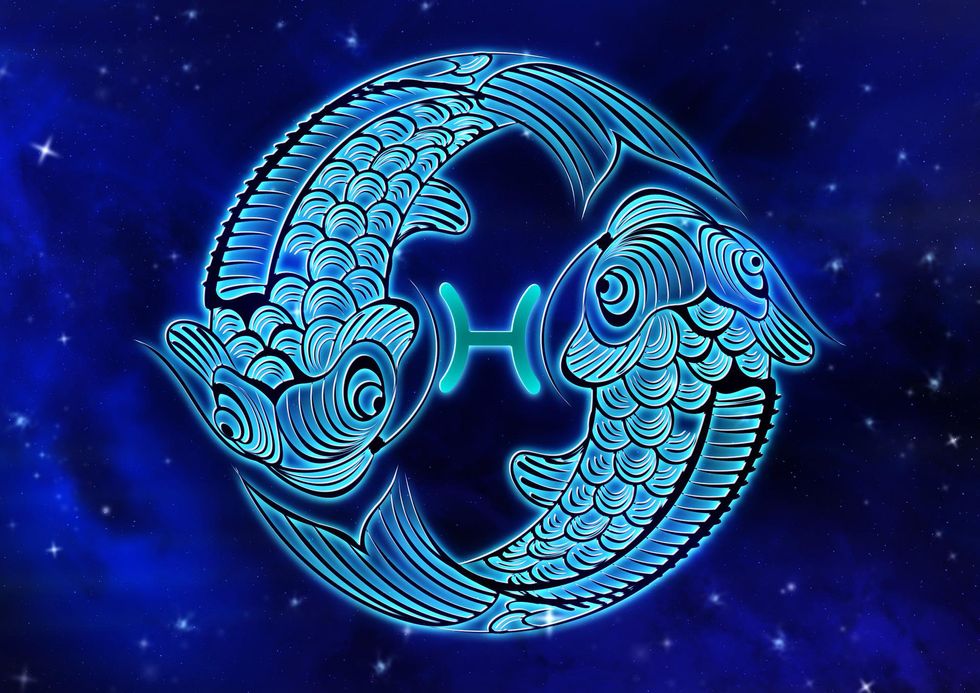 Pisces: Feb. 19-March 20
This month will help redirect you toward your internal North Star, Pisces, as the hectic collective weather storms its way through the subtle realms. A certain level of psychic self-defense will be helpful, but having a clear connection to the beings and ideals that keep you buoyant and openhearted will be even better. Even though the impetus toward this internal attunement might be harsh and heavy, the lasting benefits of it can be great. Truly, this is a season of serious progress for Piscean potentials!
Charlie Cross is a local Astrologer, Spiritual Coach and Creative Consultant. You can follow their regular newsletter, learn about Astrology classes, and book a personal natal chart reading at astrologyally.com.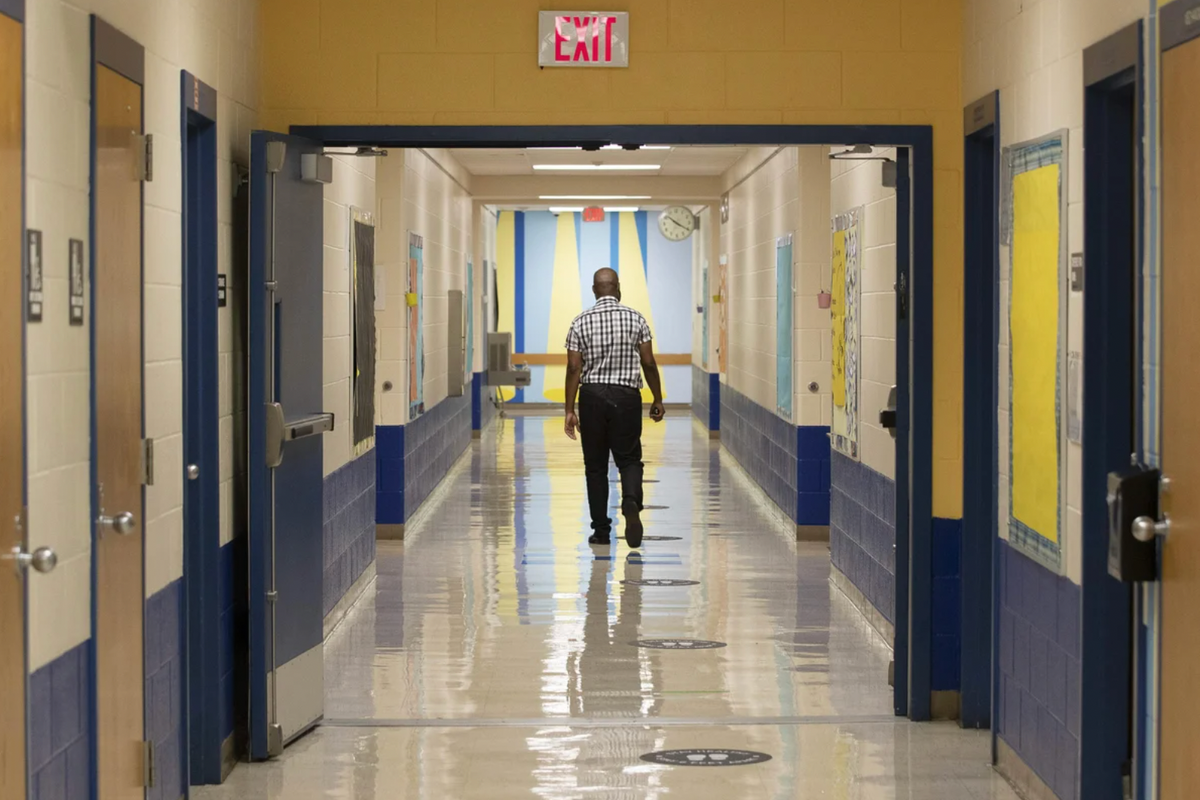 Matias Segura swept his hand across a whiteboard in his office at AISD headquarters, describing how an entrance vestibule works. It might remind you of a sally port at a prison. The vestibule is designed to protect our children from the active shooters who have plagued our nation since Columbine in 1999.
"You start with the signage," he said. "You know exactly where the entrance is, and that's for first responders too. We really want to make sure we keep up with visitor patterns. If they come in, they go through a system. Driver's license, background check, which takes about a minute. We have a software system."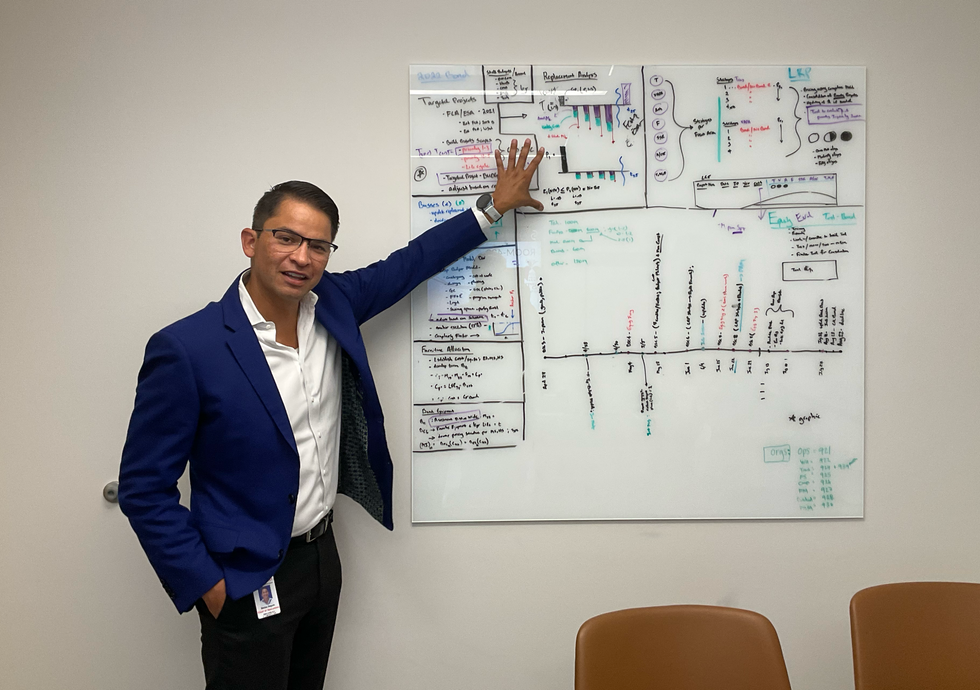 AISD Director of Operations Matias Segura explains the overall school construction and what the entry vestibule looks like. (Rich Oppel)
The vestibule has two sets of locked doors. The exterior set has an audio-visual intercom, operated by a desk officer who has a view of visitor parking, the building approach and the vestibule. If allowed in, a visitor is buzzed through and then faces questioning and clearance by the desk officer. The visitor is given a card-reader pass. If a second person attempts to "trail in" behind another visitor, he is trapped in the vestibule until his status is determined. The second set of doors, into the main school building, remains locked and shut. It is open when students arrive in the morning.
Thus, the days of walking into the school, maybe waving at the principal's executive assistant and strolling off to the cafeteria for lunch with your daughter are gone, a relic of a more bucolic time when "active shooters" were never imagined. But one must ask, what do we give up for greater safety?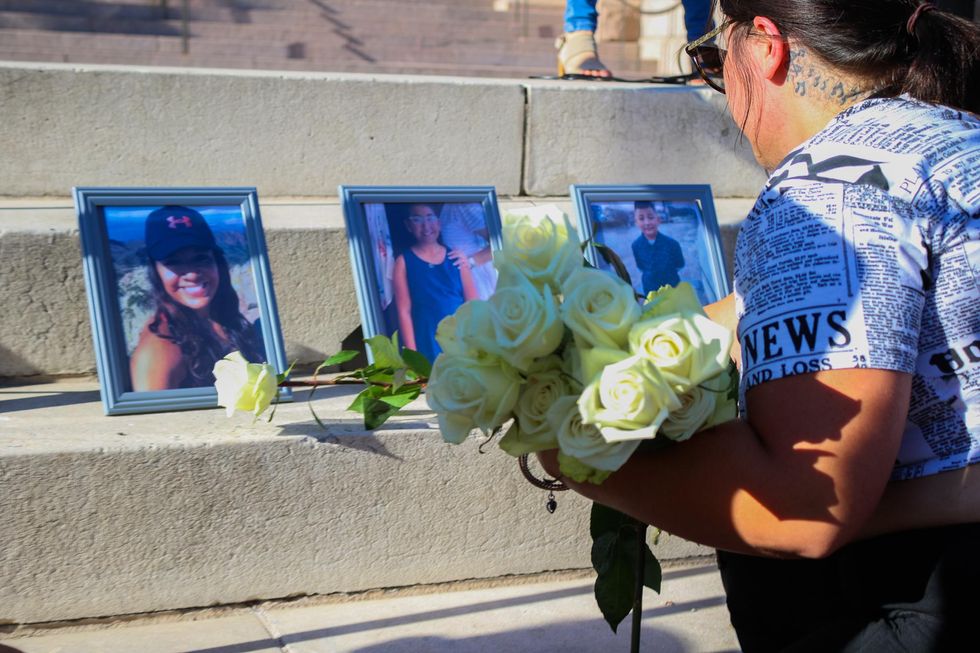 Austinites remembered the Uvalde shooting victims in a vigil at the Texas Capitol in May. (Tony Fuentes)
Some critics argue that we are at risk of losing traditional values in the redesign of schools, courthouses, hospitals, churches and shopping centers. Writing in The Washington Post, architecture critic Philip Kennicott said the nation's gun culture "threatens an essential precondition for democracy: its public space… Ideals of openness, flow, transparency and access will no longer be sustainable."
Segura contemplates the question. At 41, he has held his job as AISD director of operations for four and a half years. Prior to that he was a consultant who led the team to build Austin's new courthouse. His Austin and Texas roots are deep. He was born here, graduated from Bowie High, and went off to Lubbock to earn a degree in civil engineering from Texas Tech. He returned to secure an MBA at the University of Texas at Austin. He and his wife Joy Burson-Segura have two daughters who attend AISD schools. Segura said he and his operations team love AISD, care deeply about their work, and want citizens "to see us as partners."
Back to what we lose in hardening the schools.
Segura says, "We think about students' health. Having daylight, bringing light into a hardened facility, being able to access outdoor learning areas, (which is) hypercritical, especially in what we have learned in the pandemic." Segura doesn't like the idea of moats around schools (exotic, expensive) nor of classroom bomb shelters (what would teachers and students think about their looming presence?), efforts that are being tried elsewhere.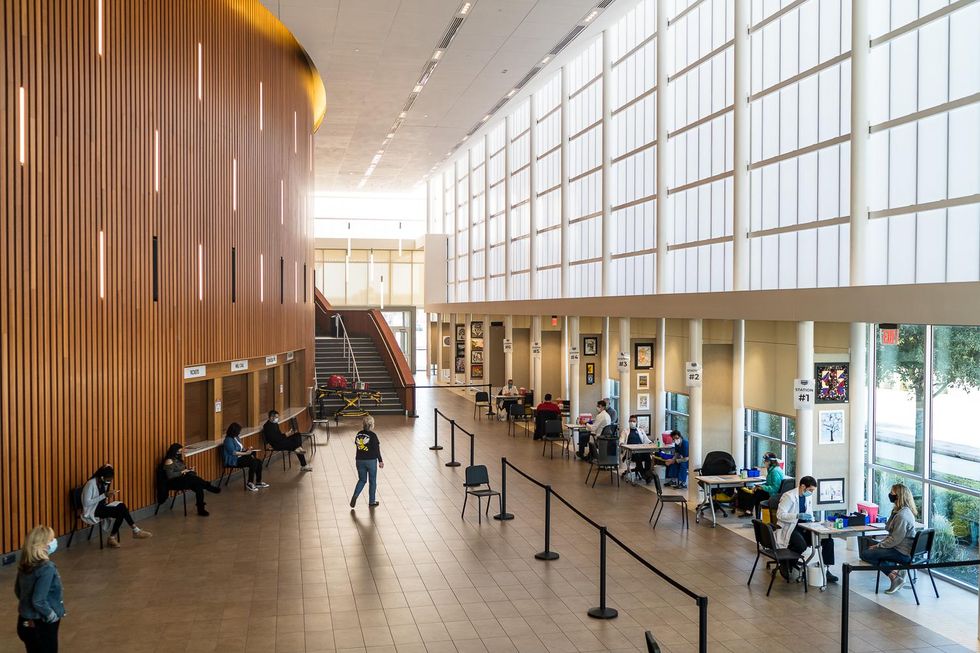 Healthcare workers receive the Moderna COVID-19 vaccine at the AISD Performing Arts Center in Mueller in 2021. (Jordan Vonderhaar)
AISD must juggle school security with the historic use of our schools for other purposes, such as voting, PTA-PTO meetings, community fairs, and, more recently, COVID-19 testing, vaccinations and food distribution. AISD does not want to end those uses, so the challenge is to design schools with separate rooms or places for those uses.
Clearly, Segura has thought about balancing conflicting equities. For him, it's not all locked doors and blank brick or concrete walls. He stresses the importance of building a culture that includes shared responsibility of all school employees where, for example, a custodian could ask a stranger whether they have a visitor's badge. All staffers should be well-trained in security measures, knowledgeable about new technology, and committed to working as a team to protect students, teachers and others. "We are working very, very hard on the culture," he says. "Also, we need (financial) investment if we are going to move the needle."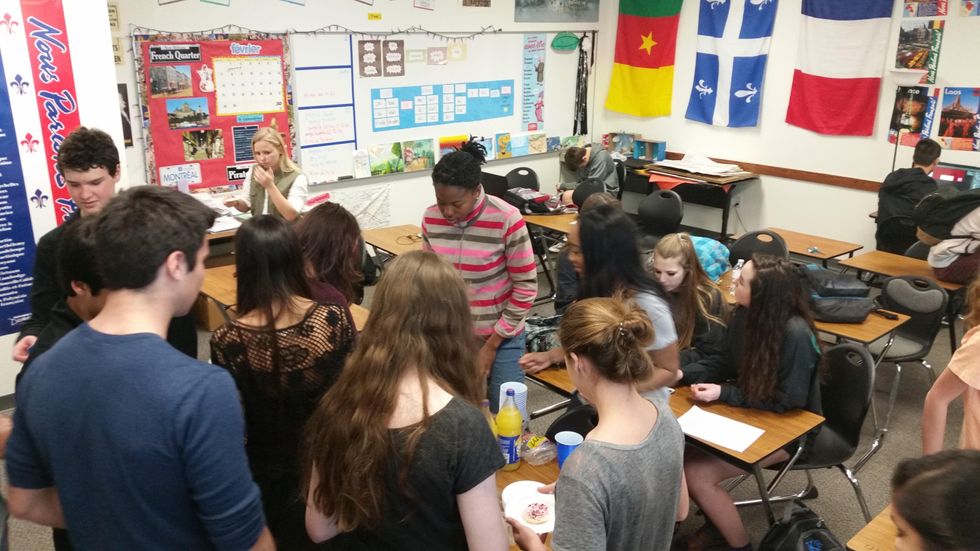 (Laura Figi)
Kennicott, the Washington Post critic, quotes the late Sen. Patrick Moynihan, a sociologist and New York Democrat, who said, "Architecture is inescapably a political art, and it reports faithfully for ages to come what the political values of a particular era were. Surely, ours must be openness and fearlessness in the face of those who hide in darkness."
But that was in 2001. What messages will Austin's new public schools convey to future generations about our 2021 political values?
"First and foremost, these are education spaces that belong to our community. Our objective is to create incredible learning experiences for our students and at the same time ensure that the students and staff are safe." He said he wants people to view schools as "inspired," places where they would want to send their children. "Great things are happening in that space," and that teachers see a place where they want to work and where they feel safe.
Voters in AISD will decide Nov. 8 on a $2.44 billion bond package to provide "funding for improvements to enhance safety, centers on equity, benefits every campus, and addresses affordability," according to AISD officials.