Get connected with our daily update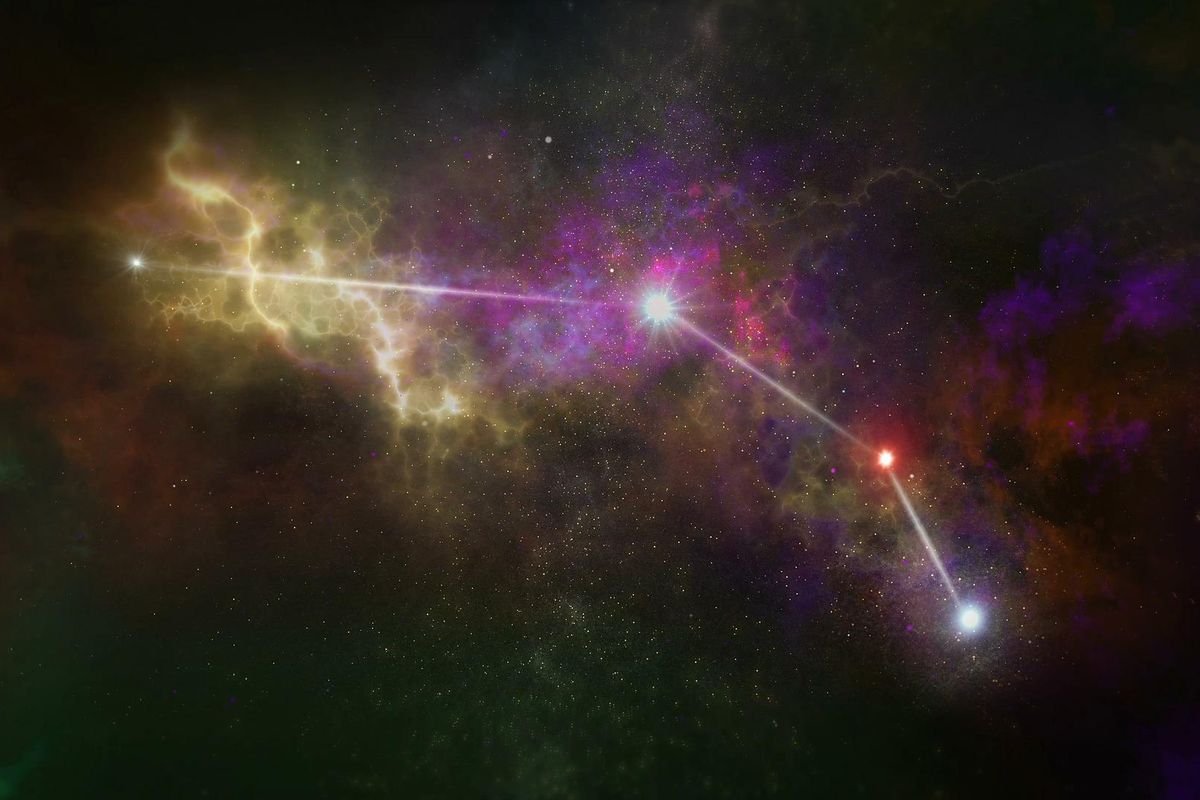 Our Aries season (March 21-April 19) this year is truly one of the more hectic months of the year, with three prominent, multi-planet aspects unfolding. These are likely going to be both harsh and blissful, and it will take some wherewithal to stay on point within the haze and craze.
Shortcuts: Aries, Taurus, Gemini, Cancer, Leo, Virgo, Libra, Scorpio, Sagittarius, Capricorn, Aquarius, Pisces
---
The first major aspect is the Jupiter, Mercury and Neptune conjunction, especially strong the March 20-23, which is a perfect moment to have a conversation with the divine. Some perspective and attunement will really help, because from March 23 through April 5, Mars, Venus and Saturn will line up in a manner that spells rough trouble, especially if we're not dedicated to some beautiful cause. If we need a deep, fresh start of some kind, April Fools will be no joke—our new moon will be a serious chance to heal some wound through strong action.
Aries: March 21-April 19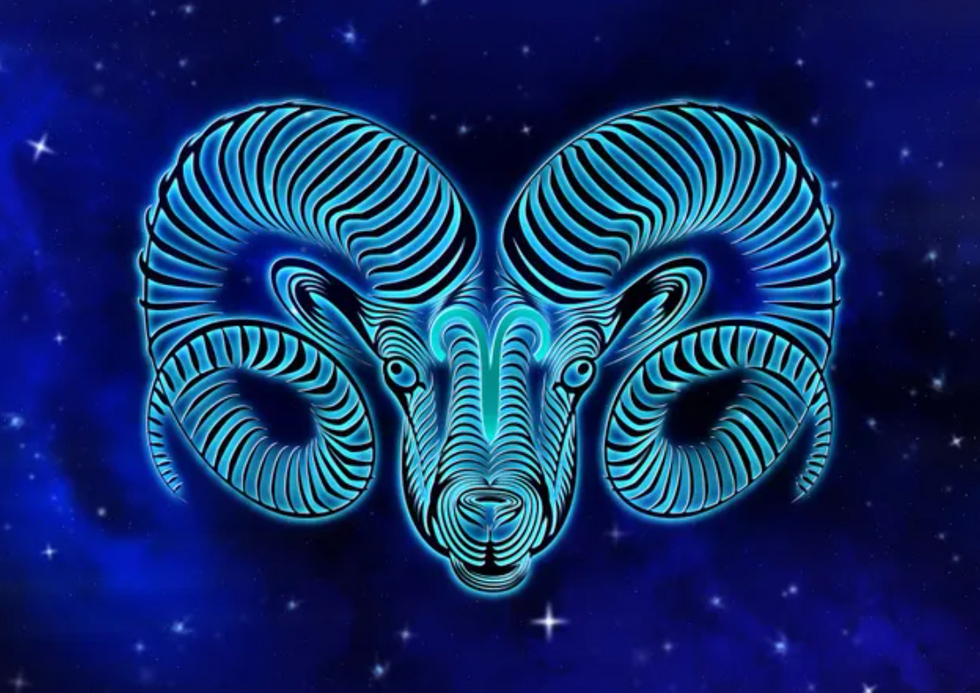 Aries: March 21-April 19
This month is your time to shine, but that doesn't mean staying nice and neat. Really, this month will call you into brave, masterful action—hopefully you feel fully alive in your capacity and determination. If your internal experience is one of overwhelming stress, you might bring more beauty to your battle and reconnect to the ideals you're defending. If it's clearly time to dedicate yourself to a new quest, the start of the month will be a great time to get that picture clear. Thinking into the long-term with equal measures of hope and caution will be helpful.
Taurus: April 20-May 20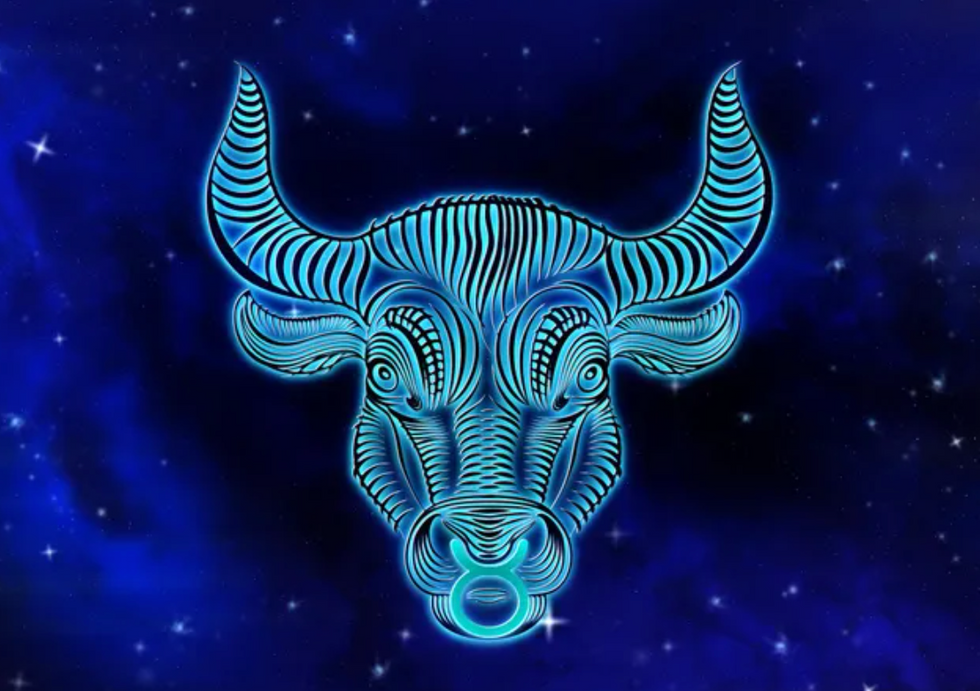 Taurus: April 20-May 20
This month could feel like squeezing through a birth canal into a new frontier for you, Taurus. Although the experience of this could be frightening and the new territory uncomfortable, your heart's vision of beautiful possibility can safely pull you forward, into new ways of being as much as new external arrangements. It will be especially important to hold on tight until April 5, when your ruling planet, Venus, is well beyond the hot, constraining squeeze of Mars and Saturn and situated in Pisces, one of her favorite places.
Gemini: May 21-June 20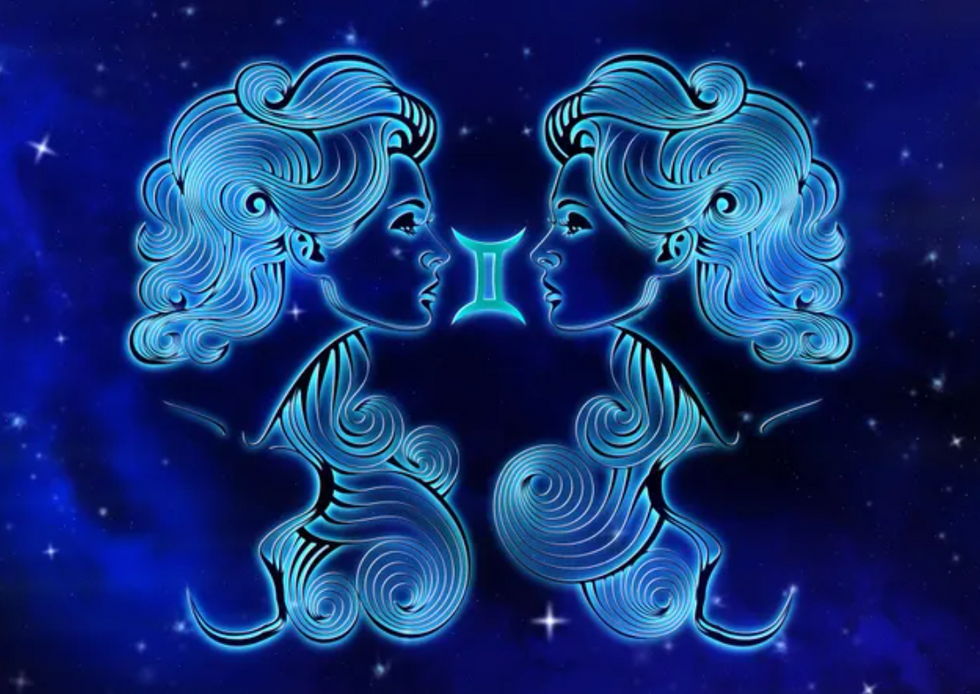 Gemini: May 21-June 20
How do you stay clear and coherent when everything around you feels wishy-washy and war-like? Wit and panache can certainly help you slip and speed beyond a lot of sticky situations, Gemini, but that isn't what's entirely called for this month. It's definitely a great time to tinker with your internal radio to get the signal clear, but a humble and reverential ear will definitely be best rewarded. Who knows, you might be surprised at how beautiful and exciting the possibilities could be, beyond your preconceived (albeit intelligent) notions!
Cancer: June 21-July 22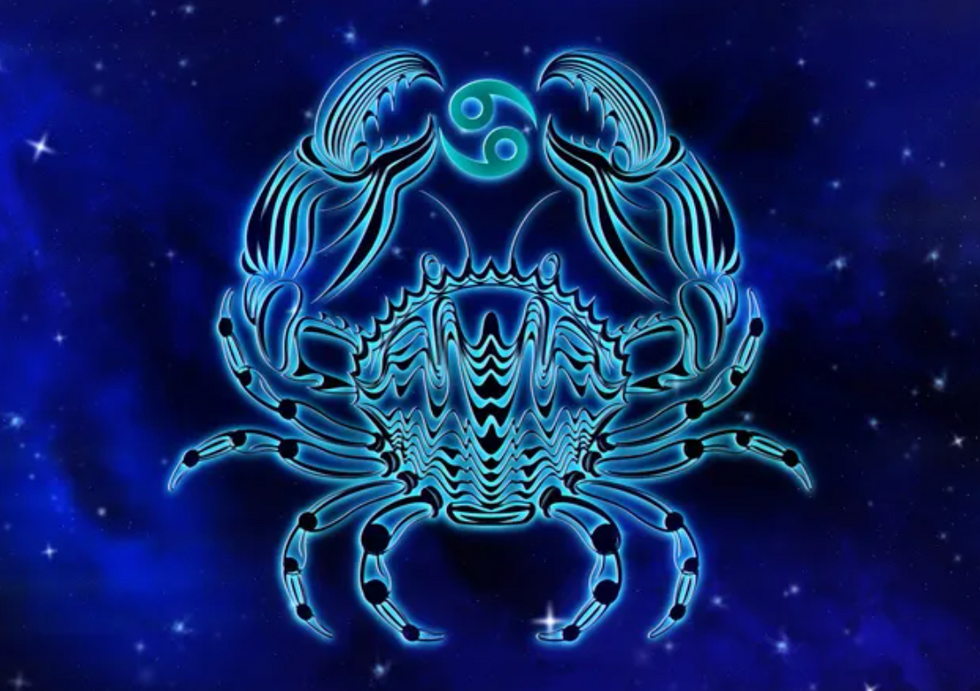 Cancer: June 21-July 22
This month probably won't be the coziest season, Cancer, but amidst the flux and outside your comfort zone, you can definitely find powerful help for your shell and the gooey goodness it protects. This might look like tools to cleanse or clean out your inner world, or an essential nutrient to help yourself grow strong. Consider that these processes might be more soft and subtle than you would expect—breath and silence can be amazingly fortifying. Through all of this, you'll be developing your skills for fierce love and precise care, which will be very much needed by the collective.
Leo: July 23-Aug. 22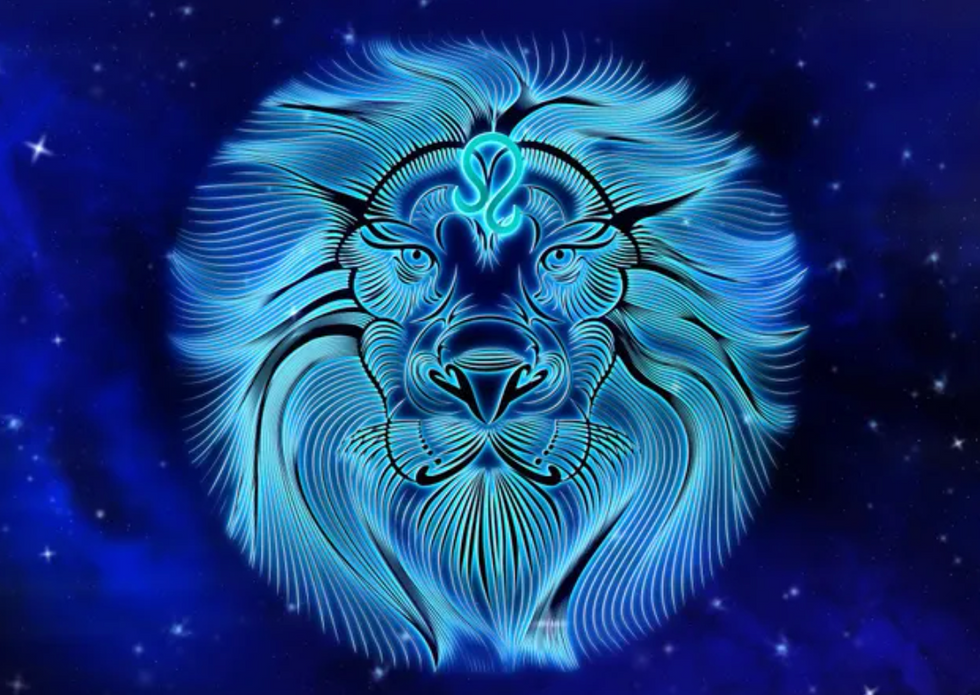 Leo: July 23-Aug. 22
This is a season to stoke your internal fires, Leo, especially as you face off against a particularly tricky adversary. Whether an external challenger or internal block, this is a time that will call forth your fullest brilliance. Given that the Sun will be burning through Aries, you'll likely have the extra oomph to showcase some extra strength, but make sure this doesn't spin off into burnout—clarity of vision and a heart-felt cause to devote yourself toward will provide the smooth-burning fuel you need. If you know you're locked into the right path for your fullness, this will be the season to let your full potential rip.
Virgo: Aug. 23-Sept. 21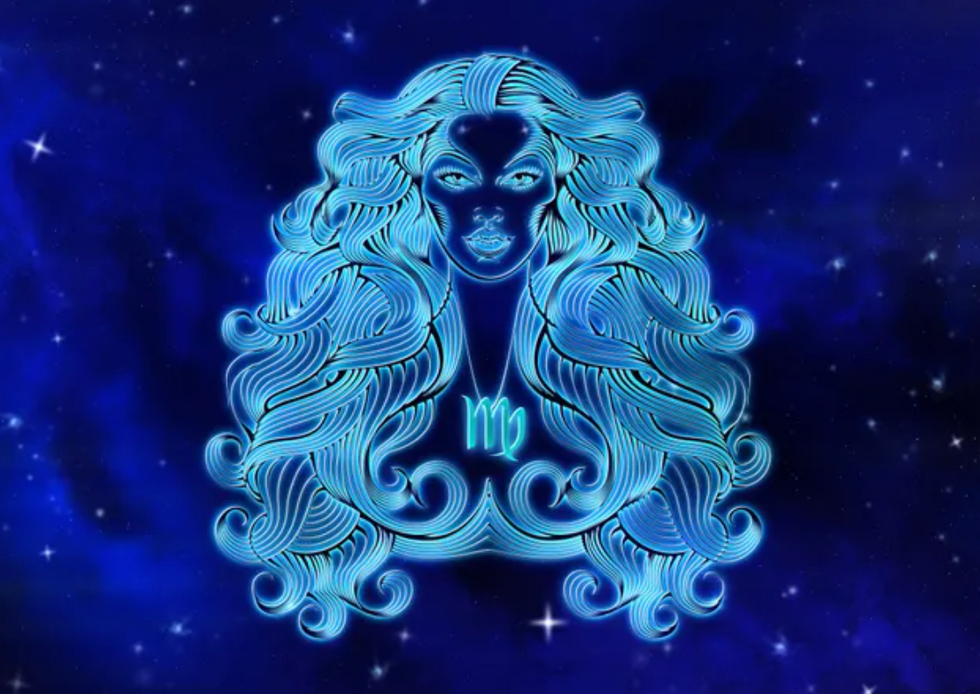 Virgo: Aug. 23-Sept. 21
This month will keep you on your toes, Virgo, as the electric static and zing swing around your attention. There is lots of valuable information that you can glean by dealing with all of this disorder—think of it as an upgrade to your system, even if you'll need to restart or let your hardware take a good rest in order to integrate. If you need some help, ask for some reflection, feedback, or simple, quiet support from someone you think has a clear view of the bigger picture. Eventually, you can expect your new update to be put through a bit of a trial by fire. Still, you'll need to maneuver gracefully, rather than with force.
Libra: Sept. 22-Oct. 23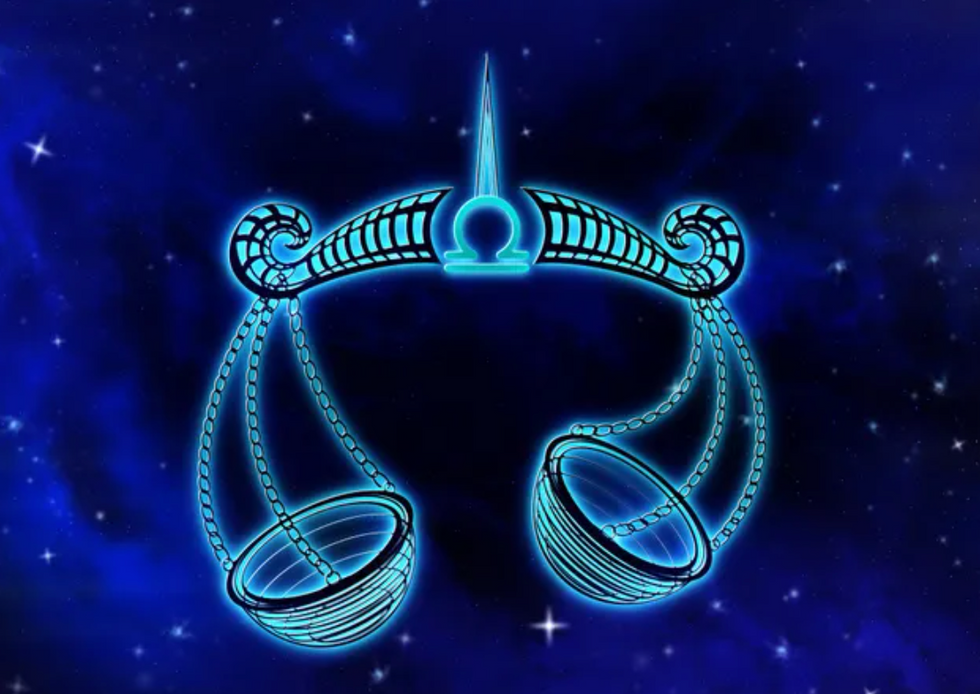 Libra: Sept. 22-Oct. 23
You'll feel a bit of a crunch this month, Libra, as your instinctual feel for balance, harmony and justice gets wrenched and compressed. Although this might feel insulting or dizzying, consider that the process can help you come to a greater sense of righteousness and dignity. Allowing yourself to be moved and animated by the currents at play is one great strategy for navigating through this month—another would be to ground yourself in spaciousness and ritual. How do you rise above or root below all of the rushing to make sure that your deeper and higher circuits are coherent?
Scorpio: Oct. 24-Nov. 21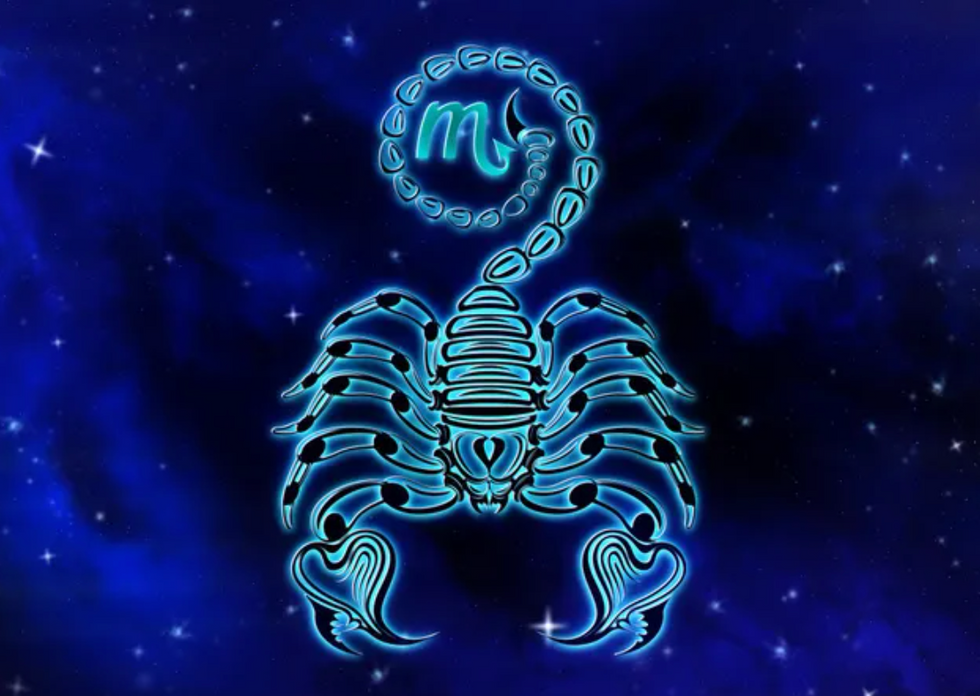 Scorpio: Oct. 24-Nov. 21
This month will warm you up and pull you into the fire, Scorpio, helping you find passion in your everyday world. Part of this kick of encouragement is aimed at reminding you of the beautiful magic of life. Another is a request to participate with joy and compassion. Nourishing your root structures and spreading your network of branches is one great way to affirm your love of life. These gestures can be incredibly grand and colorful, or they can be quiet, symbolic, and subtle—what matters is how animated and connected you are.
Sagittarius: Nov. 22-Dec. 21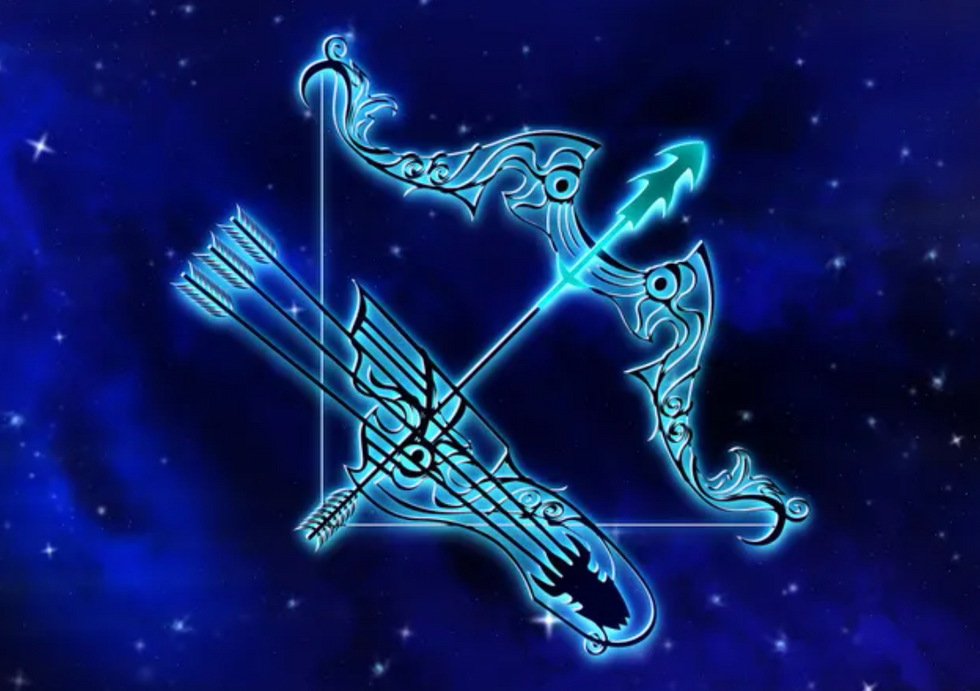 Sagittarius: Nov. 22-Dec. 21
This month will have you thinking through things on a deep level, Sagittarius. Although it will be helpful to explore these life and death questions through simple conversations with friends and neighbors, consider that whispers from subtler levels of reality will be effective at helping you find your individual place and meaning amidst the changing times. If you can pose questions to your dreams, ancestors, animals or favorite trees. The answers might be cloaked in symbolism, but they can also come back loud and clear, as long as your headspace is clear and receptive.
Capricorn: Dec. 22-Jan. 19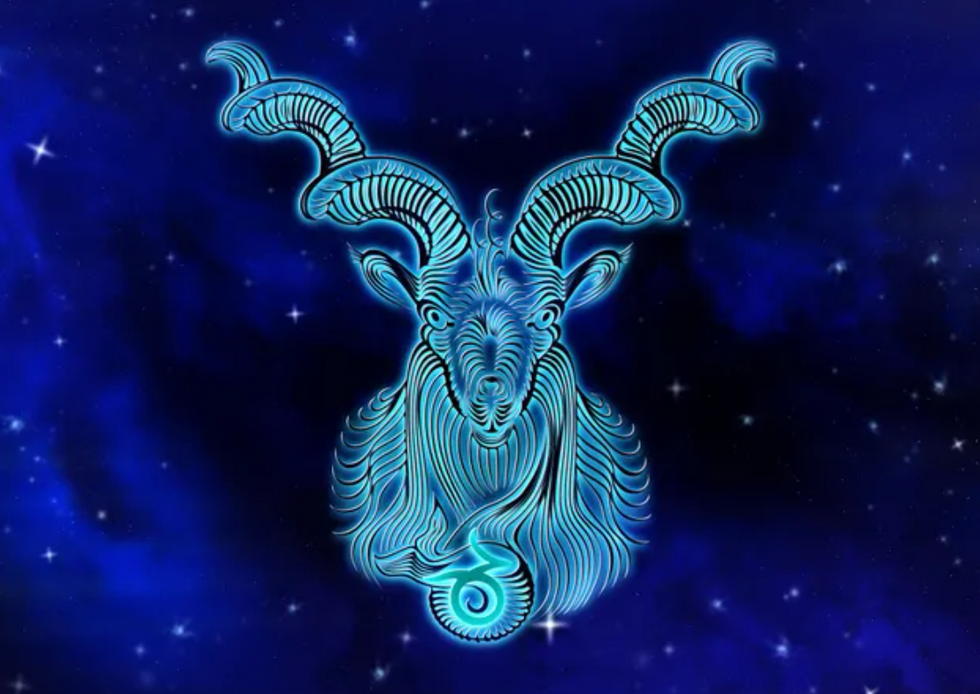 Capricorn: Dec. 22-Jan. 19
Insofar as you've been working on a long-term plan and building the concrete manifestations of your dreams, this month can bring great aid and reinforcement, Capricorn. Aside from helping you feel more satisfied and secure, it will also be a calling into bigger projects and a more substantial and noble self. If these plans and projects haven't, or aren't crystallizing, this month can help you intuit the futures that are calling to you. Consider that these frontiers are faster-paced and more full of magic than your experience so far might predict.
Aquarius: Jan. 20-Feb. 18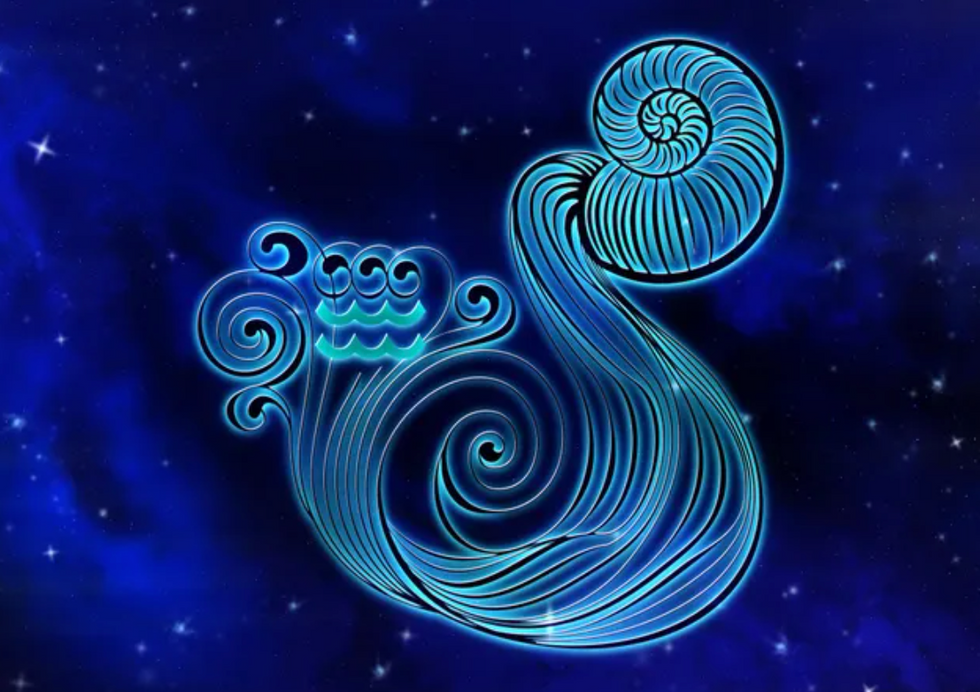 Aquarius: Jan. 20-Feb. 18
This month will bring a great deal of focus to your coconspirators and most dependable allies. By joining forces, we can expect great beauty to unfold, just as complementary colors bring out qualities invisible to an isolated color. More than just an imagination of camaraderie or comrade-ship, think of this as an essential reality of mutual dependence and reinforcement. If you're still calling in this greater whole to weave yourself into, this month would be a wonderful time to send out a clear, powerful signal.
Pisces: Feb. 19-March 20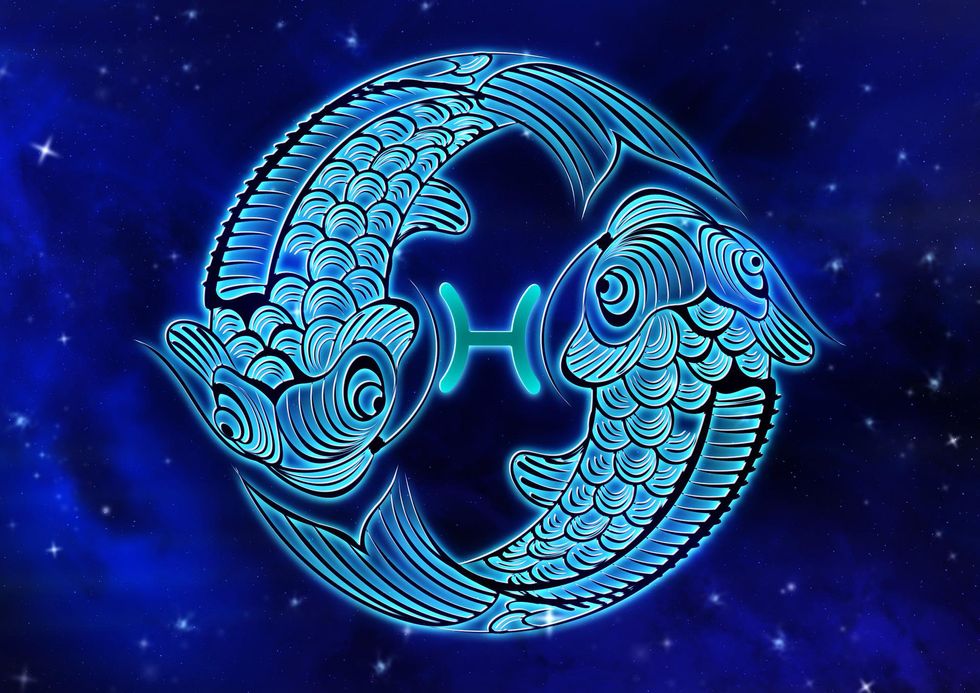 Pisces: Feb. 19-March 20
This month will help redirect you toward your internal North Star, Pisces, as the hectic collective weather storms its way through the subtle realms. A certain level of psychic self-defense will be helpful, but having a clear connection to the beings and ideals that keep you buoyant and openhearted will be even better. Even though the impetus toward this internal attunement might be harsh and heavy, the lasting benefits of it can be great. Truly, this is a season of serious progress for Piscean potentials!
Charlie Cross is a local Astrologer, Spiritual Coach and Creative Consultant. You can follow their regular newsletter, learn about Astrology classes, and book a personal natal chart reading at astrologyally.com.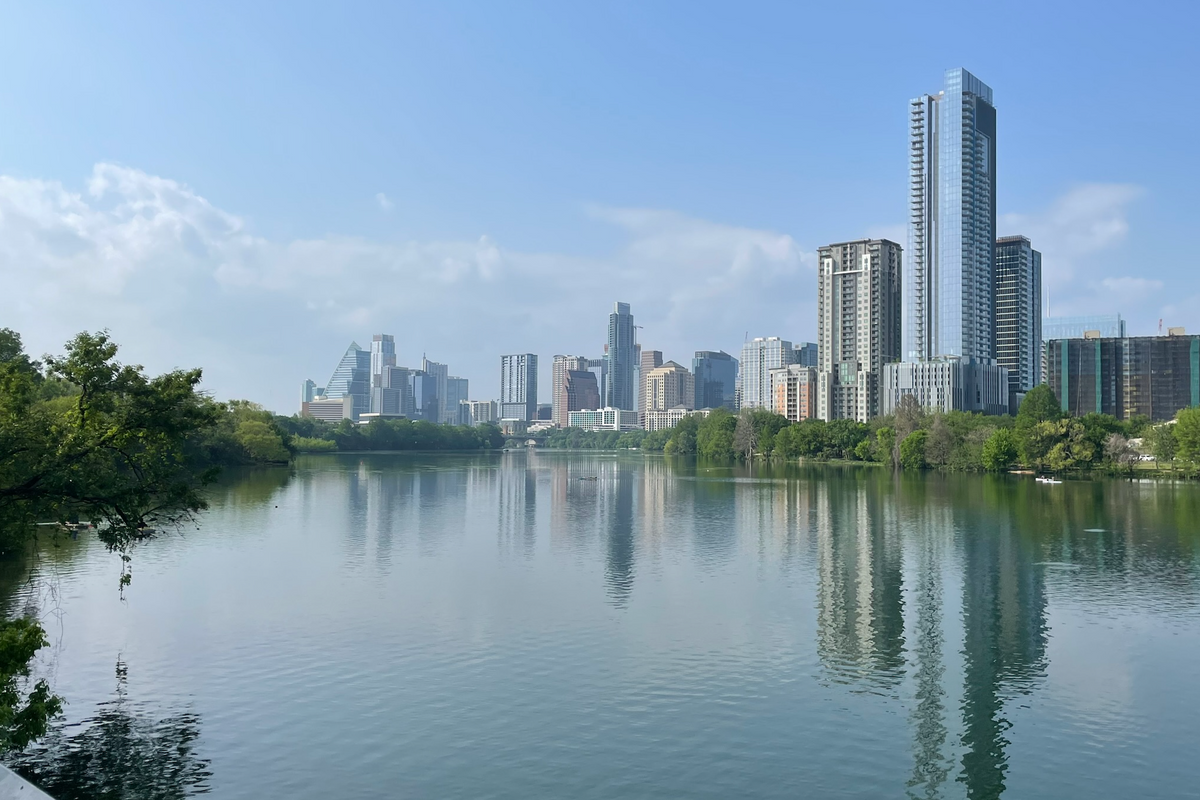 We've all heard it before, 'Austin isn't what it used to be,' despite residents complaining about their beloved city morphing since the 1880s. However, that's not to say Austin hasn't changed.
With expansive population growth, new businesses steadily flowing in, celebrities snapping up local property and constant new development, Austin is making its way through some growing pains.
Here are some of the parts of the city longtime Austinites gripe about and newcomers don't notice.
South Congress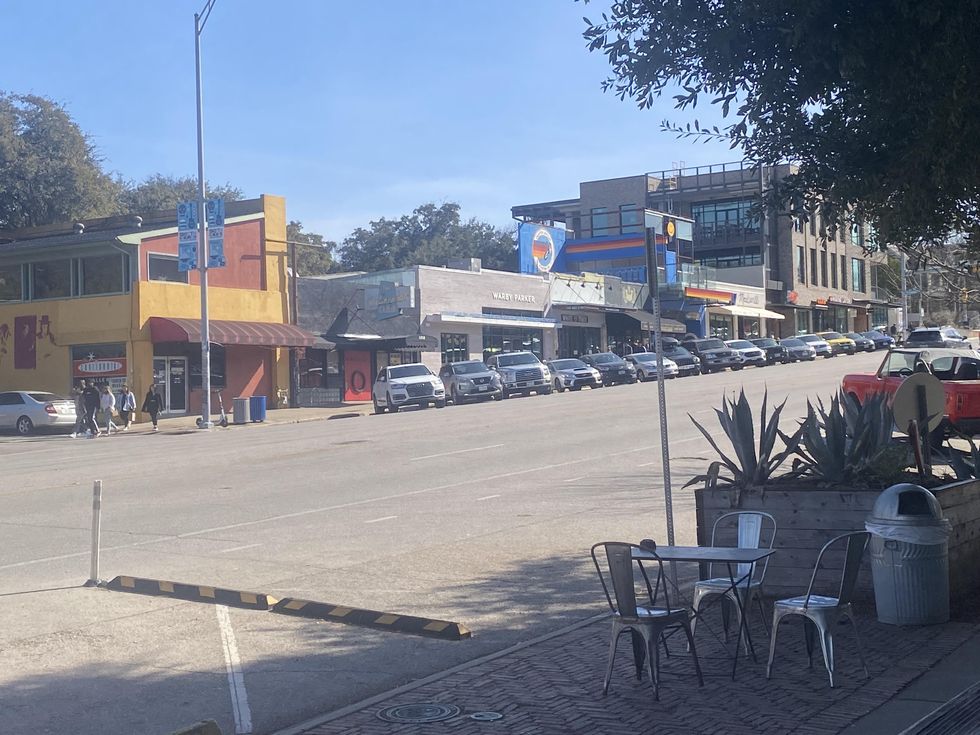 (Laura Figi/Austonia)
From its origins as a pseudo-red light in the 1990s to its emerging identity as a luxury shopping center and tourist destination, South Congress has been the epicenter of change in Austin. While many legacy businesses—think Prima Dora, Güero's Taco Bar and The Continental Club—are still operating, it has also seen its fair share of closures since the pandemic: Most recently, Lucy in Disguise with Diamonds announced it would closing.
the south congress area is raising my blood pressure

— woman (@fiorellino__1) August 6, 2022
For each closure, there has been a handful of new openings, namely along Music Lane, which was completed in spring 2020. The new strip has brought crowds to luxury stores and restaurants that are typically reserved for the likes of The Domain, like designer brand Hermès, social club Soho House and luxury perfumery Le Labo. One person's sadness about the change is anothers excitement.
High-rise towers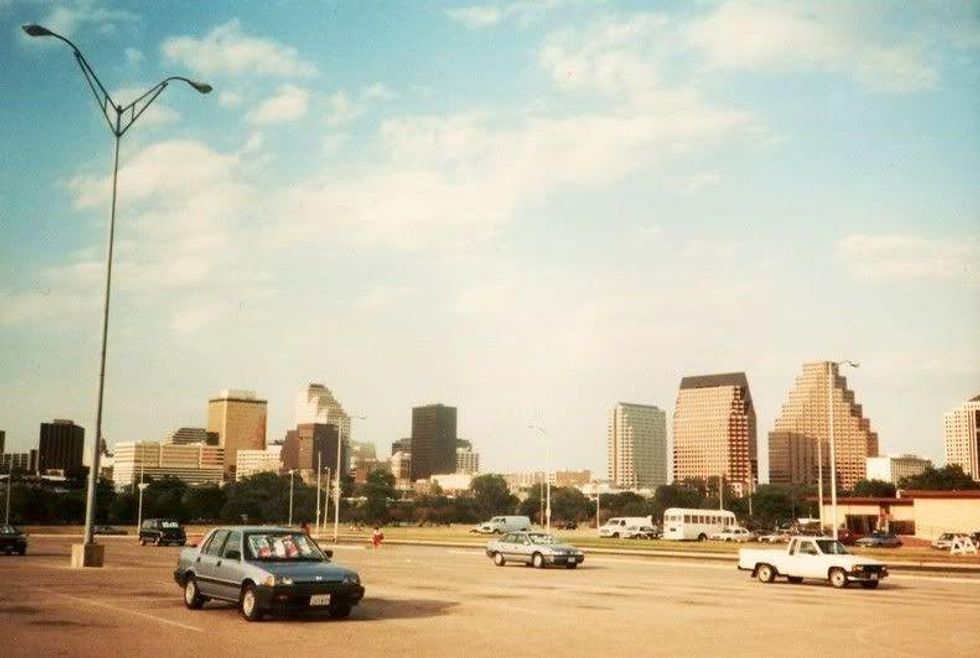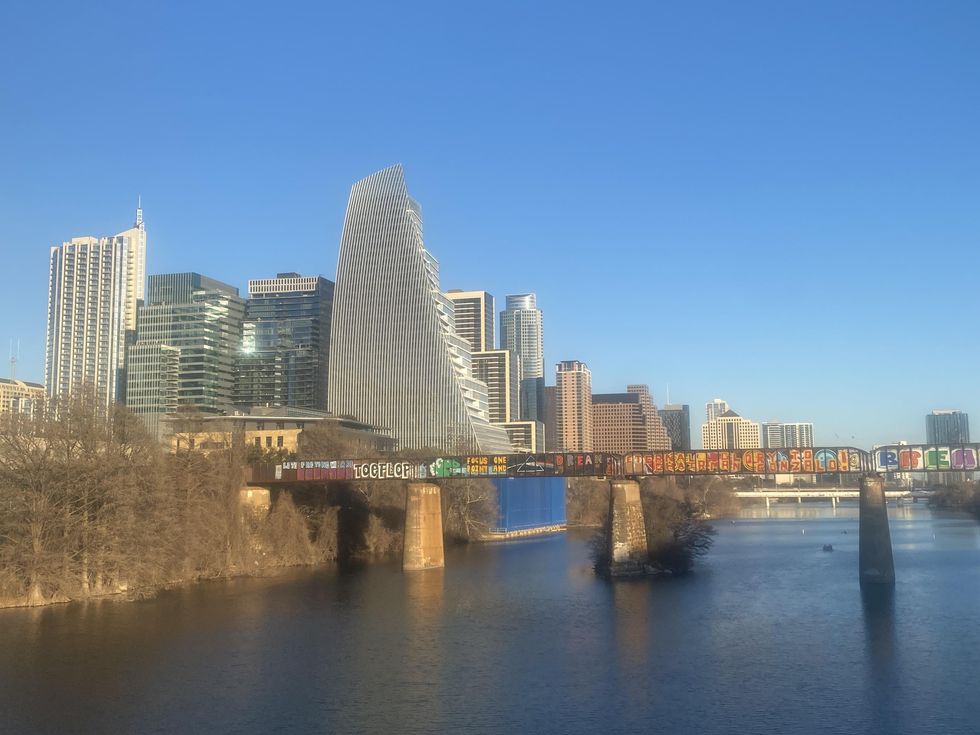 Since 2019, Austin has added 32 new buildings to its skyline, with another 28 under construction and yet another 25 in the proposal stage according to a June Downtown Austin Alliance report. In the words of the antique Austin-American Statesman in 1936, "Rip Van Winkle would have rubbed his eyes in amazement," upon seeing the difference just 10 years can bring to the skyline.
While newcomers, especially tech executives, look forward to moving into the newest high rises, they mean big changes for long-time Austinites. The new towers mean the closure of Rainey Street favorites, as well as the 4th Street Warehouse District.
Making restaurant reservations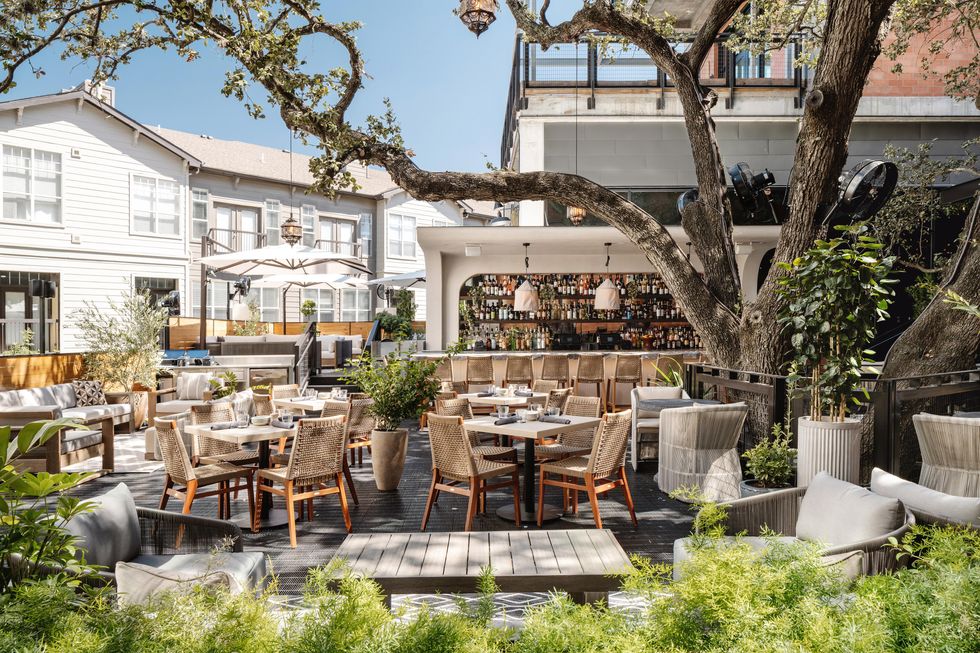 (Aba)
One of the most universal complaints about the 'new' Austin, from locals and visitors alike, is the need to make a reservation at most restaurants in town. This is a big change for locals that have lived here most of their life—you rarely had to make reservations pre-pandemic. And while this isn't loved by newer Austinites, it's the norm they know.
While you can still find walk-in options—think Lou's, Taquero Mucho, Magnolia Cafe and Terry Black's Barbecue—most restaurants with two or more dollar signs on reservation sites like Resy are likely to require a reservation… likely a month or more in advance.
According to
Open Table,
some of the hardest places to get a reservation are celebrity hotspot Aba, James Beard Foundation Award-winning restaurant El Naranjo, Lady Bird Lake rooftop bar P6, sushi restaurant Uchi and farm-to-table restaurant Emmer & Rye. You'll need to break out your calendar for those.
The Domain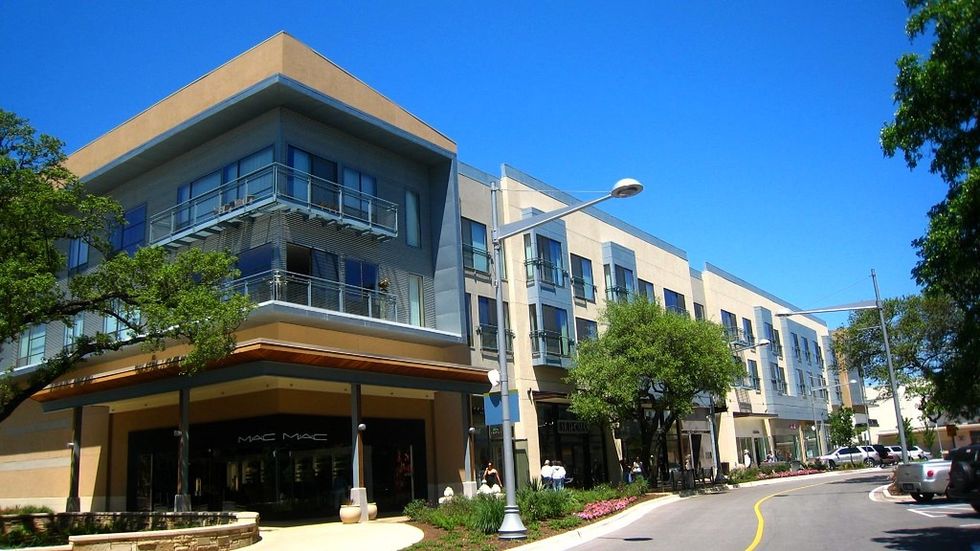 (Peter French/CC)
This massive development in North Austin is the go-to stop for luxury brands like Gucci, Anthropologie, Louis Vuitton, Tiffany & Co. and Restoration Hardware. Split into two sides: The Domain and Domain NORTHSIDE. Originally opened in 2007, The Domain has changed drastically in its 15 years of business and is often called Austin's "second downtown" but that still doesn't change the fact that it still feels like a new area to longtime residents.
Smart City
apartment locator Maddie Hastings
said she doesn't often lease locals at The Domain, mostly people from out of town, and when she does, they don't typically stay more than a year. Still, for newcomers, it's a fun development to work, eat and play.
Austin FC vs. UT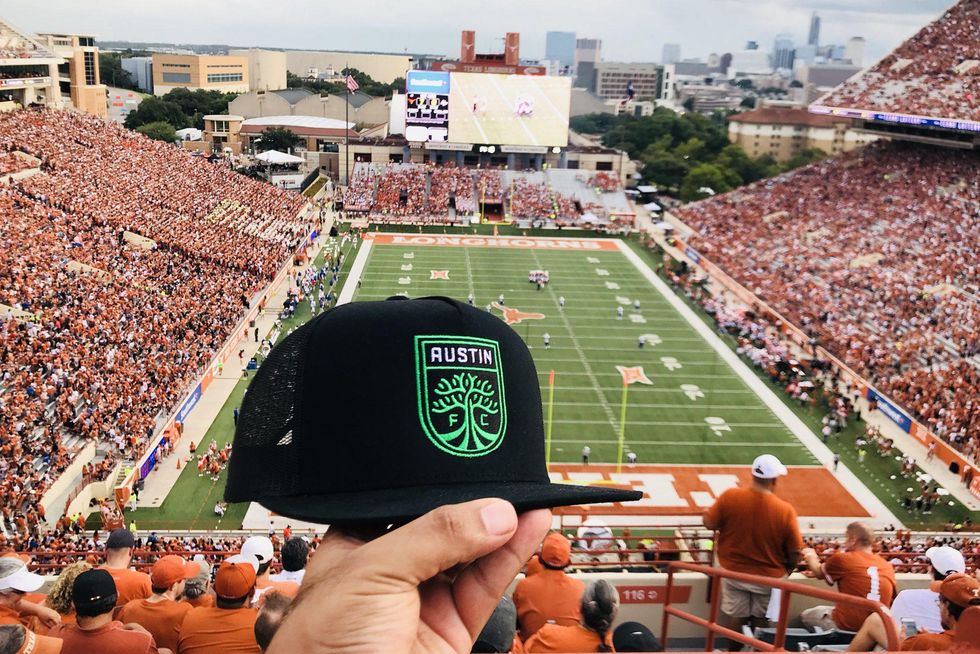 (Jay Torres)
Verde has yet to stamp out that burnt orange cult following in town. Austin FC has gained a steady following despite only being on its second MLS season, but the University of Austin has strength in numbers from the hundreds of thousands of Longhorns who have graduated from the famous school living both in and outside of Austin.
Longhorns fans are often older Austnites or those that have graduated from the school. But for newer Austnites, they don't have a connection to the school and are instantly welcomed into the diverse and fresh MLS team.
That said, Austin FC and Longhorn fans seem to be peacefully coexisting, with part-owner and UT alum Matthew McConaughey saying "the more, the merrier."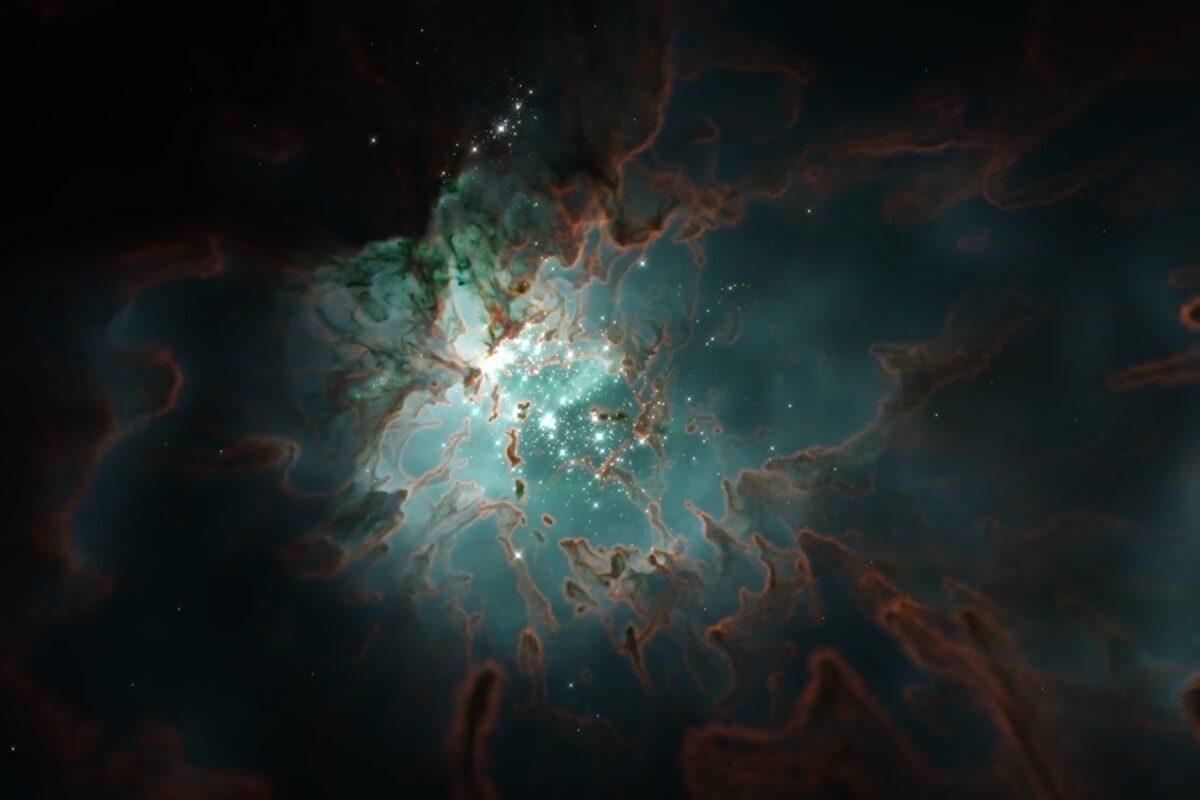 The stars aligned for a breakthrough discovery.
A collaborative team led by researchers from the University of Texas at Austin has found that star formation is a self-regulatory process. This understanding could lead to more information on star formation within our own and far away galaxies.
Every population of stars in our galaxy, and in the dwarf galaxies surrounding us, has the same balance for the mass distribution of stars, or what astronomers call the initial mass function. This has confused astronomers for decades since the stars in other galaxies were born under different conditions over billions of years.
So the researchers carried out simulations that were the first of their kind. Essentially, they follow the formation of individual stars in a collapsing giant cloud while also capturing how these newly formed stars interact with their surroundings by giving off light and shedding mass in a phenomenon known as "stellar feedback."
"For a long time, we have been asking why," said Dávid Guszejnov, a postdoctoral fellow at the Department of Astronomy at UT. "Our simulations followed stars from birth to the natural endpoint of their formation to solve this mystery."
The research was completed on two of the most powerful supercomputers in the world and was part of an initiative known as the STARFORGE Project, which is co-lead by UT Austin and the Carnegie Observatories.