Austonia AM
100% Austin news, info, and entertainment, straight to your inbox at 6 a.m. every morning.
In five minutes, you're fully informed and ready to start another great day in our city.
Get connected with our daily update
(Clint Broden)
Daniel Perry, the active-duty Army sergeant who says he shot Black Lives Matter protester Garrett Foster in self-defense, was driving for Uber when he accidentally encountered the demonstration on the night Foster was killed, his attorney said Monday.
Perry, who is stationed in Killeen and only allowed to travel 100 miles from base, was not in Austin that night to attend the demonstration, attorney Clint Broden said, but because it "was the closest location that had significant ridesharing customers."
Broden also shared a redacted version of Perry's bank statement that shows two deposits from Uber that he said correlated to runs in Austin that night. Perry has been ordered to remain on base since the shooting, Broden said.
"We hope this puts to rest the allegations that Sgt. Perry traveled to Austin for any nefarious purpose," he said.
Some, including Foster's mother, have pointed to Perry's since-deleted Twitter account as evidence that he disagreed with BLM protesters and showed up at the rally to cause trouble.
The release was accompanied by six photos showing what the attorney described as the damage inflicted on Perry's car by protesters, including a bullet hole.
After Perry shot Foster, who was carrying an AK-47 and whom Perry claims was raising his rifle "in a direct threat to [his] life," another person in the crowd shot at Perry's vehicle, according to police. That person has not been publicly identified. Like Perry, he or she had a concealed carry license and was questioned and then released by the Austin Police Department.
Protesters arrested

On Saturday, in the wake of Foster's death and the release of Perry's name the day before, protesters and law enforcement clashed in demonstrations near downtown. Austin police on Monday released the names of 40 people arrested at the protests. The most common charge was obstruction of a highway.
Perry's attorney shared photos that he says show damage inflicted by protesters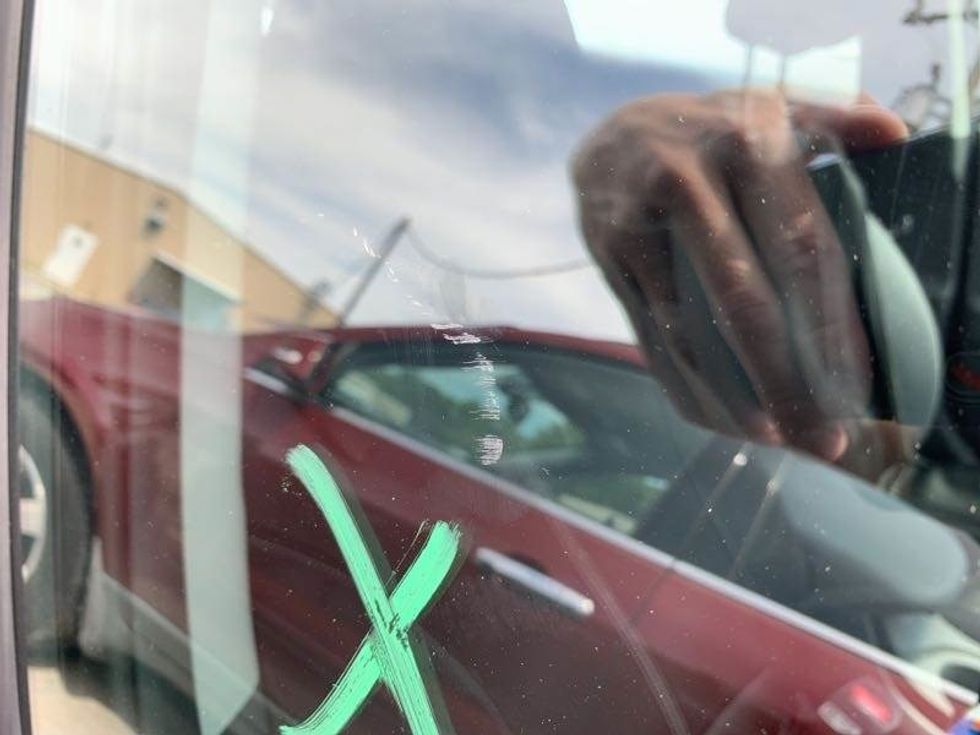 Perry's lawyer claims this photo shows where the vehicle was scraped with a brick.
(Clint Broden)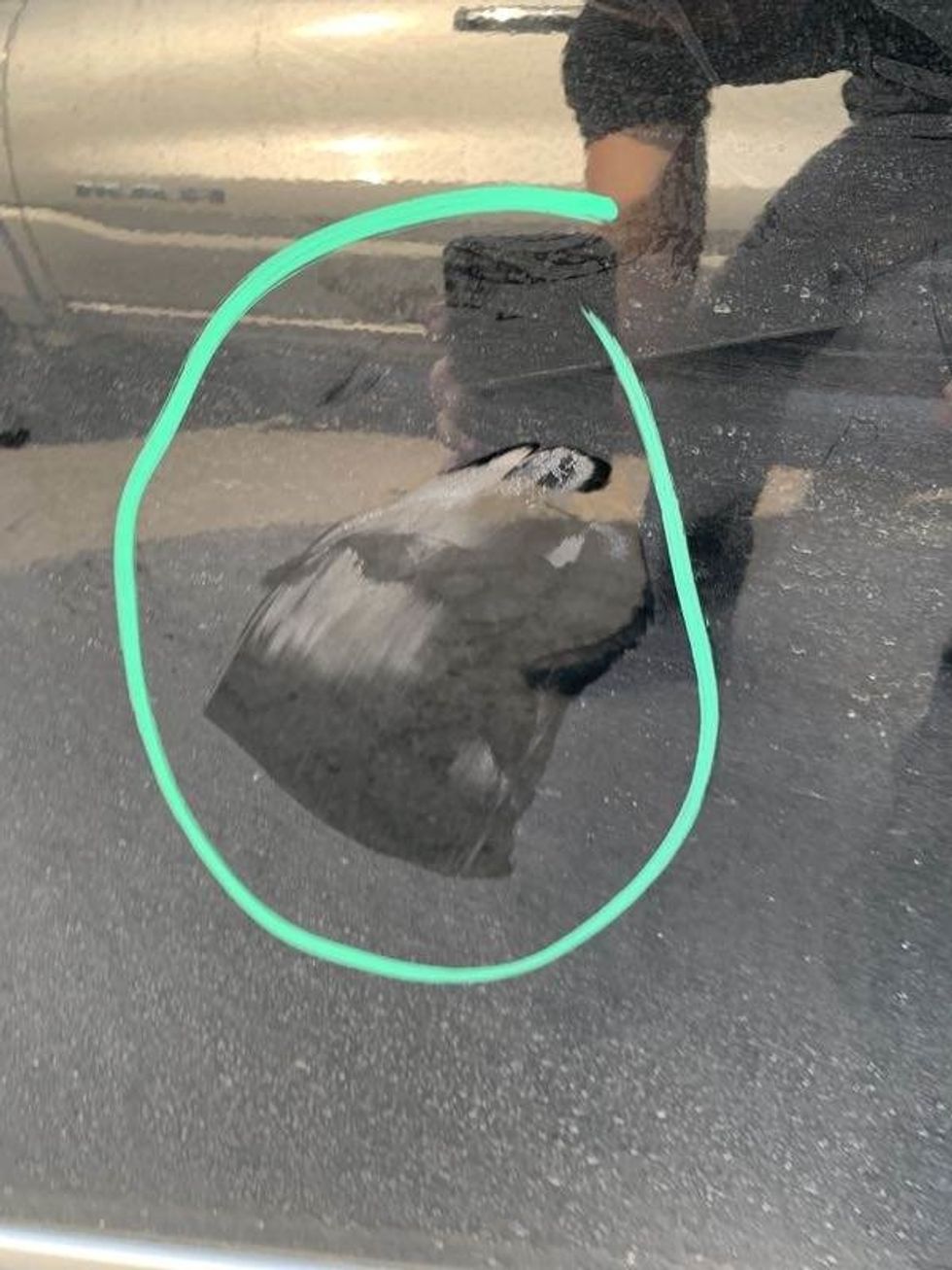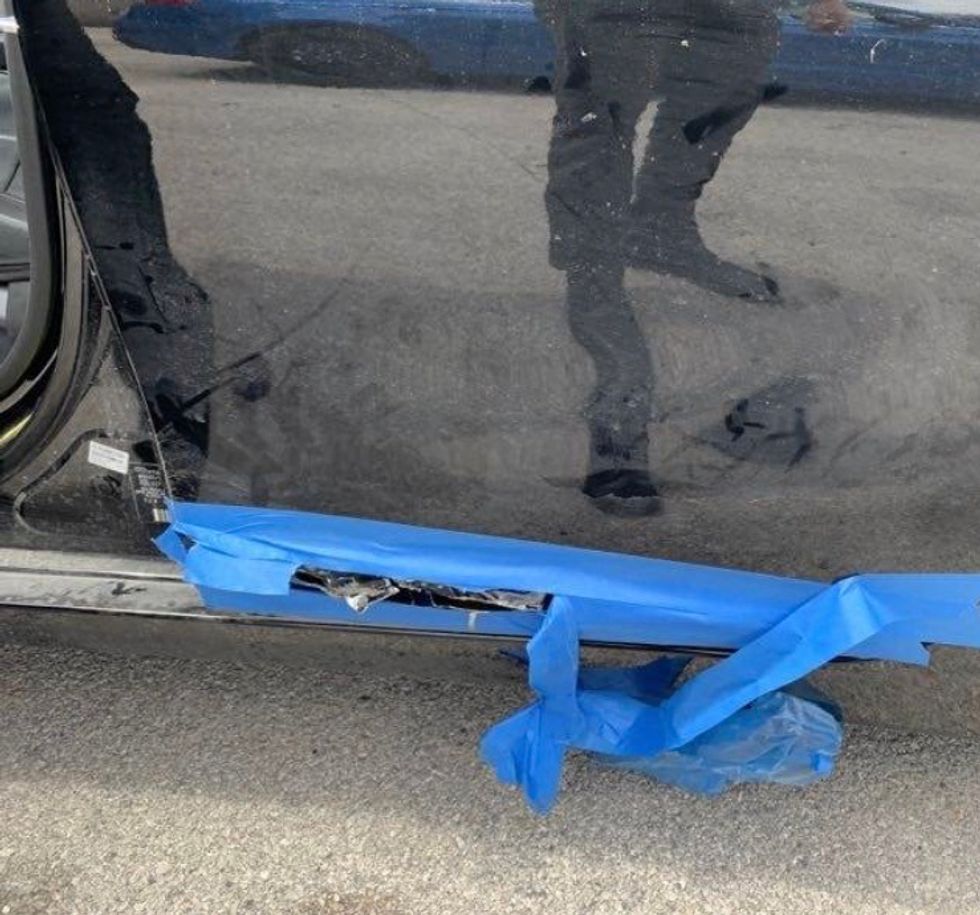 This photo, the lawyer says, depicts bullet holes.
(Clint Broden)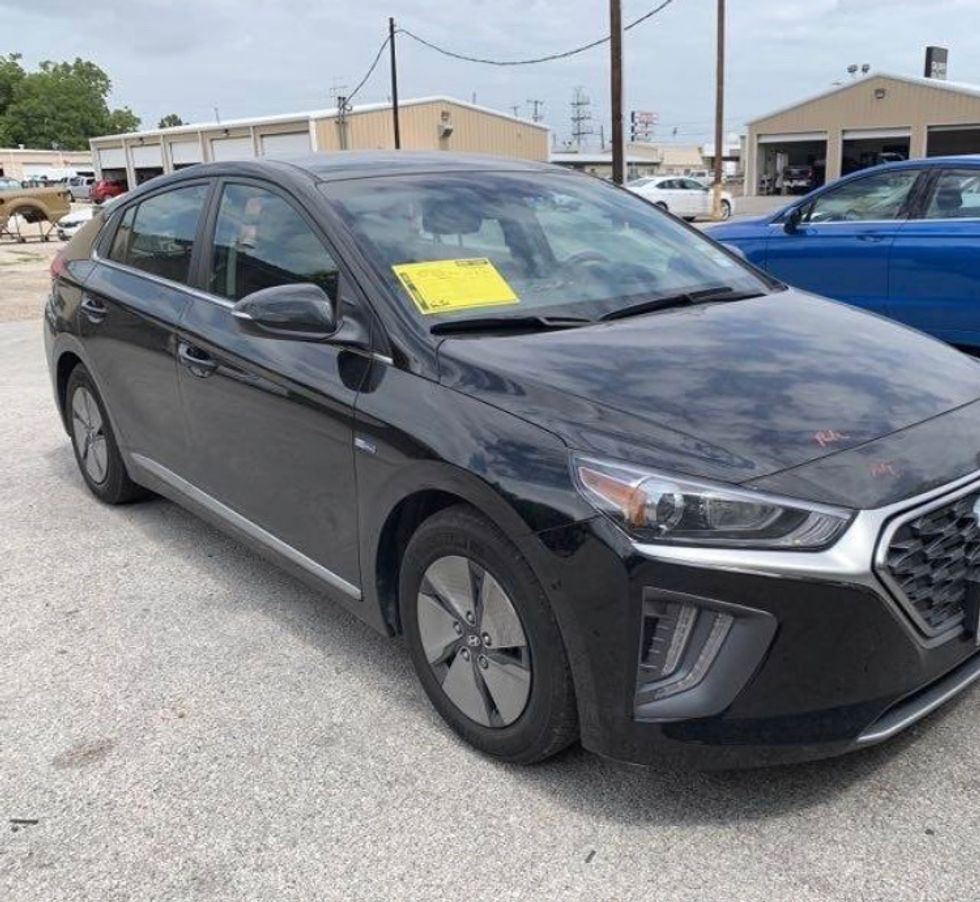 Perry's lawyer claims this photo shows hood damage "identified by auto body shop as a result of banging."
(Clint Broden)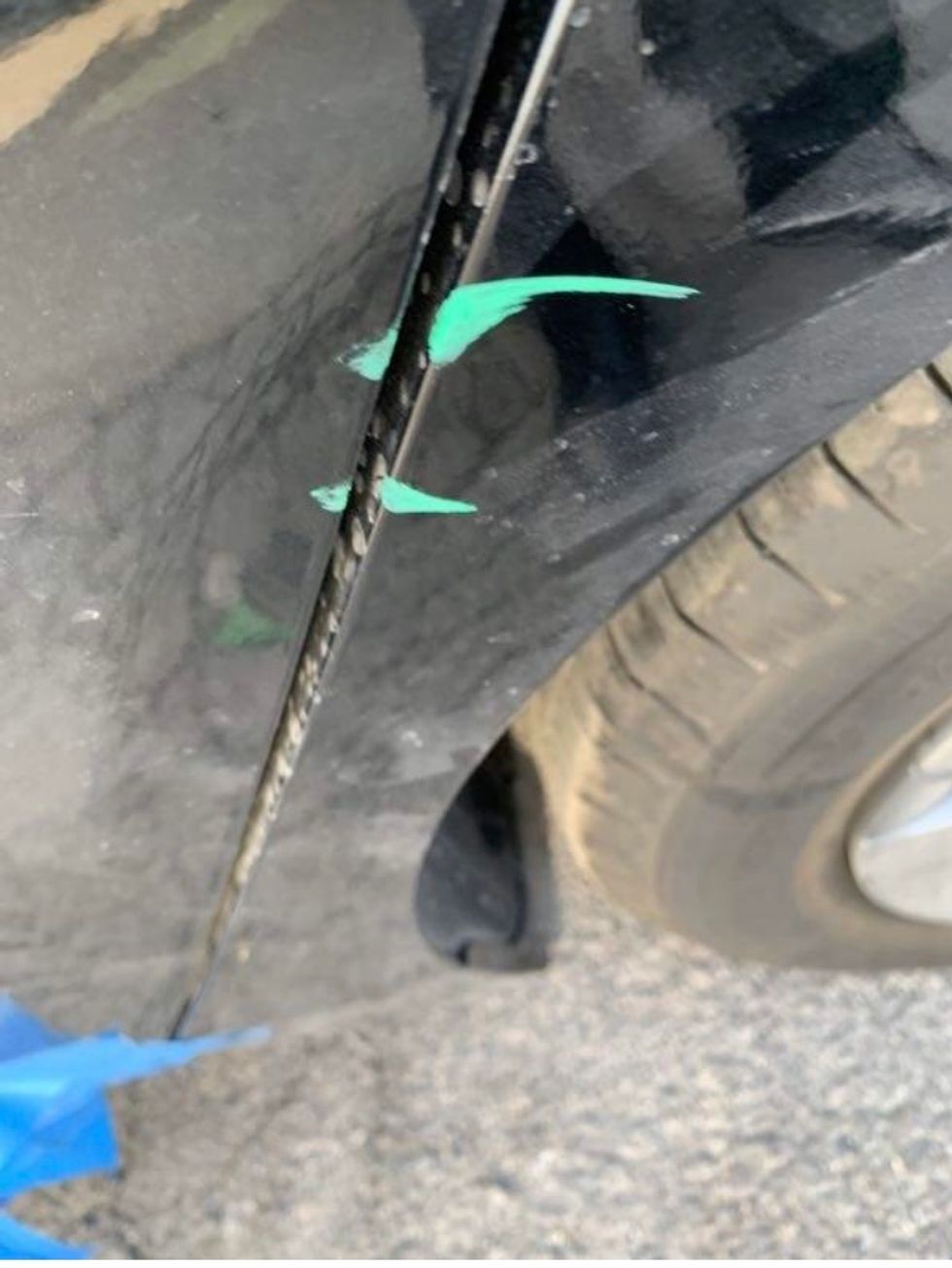 This photo, the attorney claims, shows a misaligned door where people hit the vehicle.
(Clint Broden)
(Stubb's Austin/Instagram)
After a long, long year without live music, Austin has waited patiently for a return that has finally come. Festivals are planning returns and even venues that adhered strictly to safety protocols during the pandemic are feeling safe enough to gather again in person.
Starting in just a few short days, you can finally enjoy what makes Austin, well, Austin again. Here are a few of the live shows to look forward to.
Remember to jump on those tickets–Austinites have been missing their live music!
We asked you what you wanted and you told us. More newsletter!
Austonia launched its new and improved newsletter today. You can expect:
100% Austin news, info and entertainment
Sent straight to your inbox at 6 a.m. every morning
In 5 minutes or less, you're fully informed and ready for a great day
Sign up here:
Austin has been on the fast-track to growth for 10 years, according to Census data. (Stuart Seeger/CC)
Austin is on a rollercoaster that only goes up, according to the new U.S. Census Bureau data that says the city has been the fastest-growing large metropolitan area in the U.S. for a full 10 years.
The data, which was released on Tuesday, said the population between the five counties in the Austin metro area—Travis, Williamson, Hays, Bastrop and Caldwell—increased by 3% since 2019 and 34% since 2010.
Austin still isn't the largest metro area but it does have the fastest population growth compared to other U.S. metro areas with over a million people. In the past decade, the metro population has gone from around 1.7 million to 2.3 million people.

The huge increase in Travis County alone is enough to bring the city closer to the leagues of other big cities, jumping above San Francisco and San Jose, California and Jacksonville, Florida in the ranks of most populous.
An increase of more than half a million people in the metro area puts it as the 29th largest, an increase of one spot from last year.
However, in terms of just population growth compared to last July, Austin was beaten by a few other Texas cities: Dallas ranked first in the U.S. with an increase of 119,748 and Houston took third, gaining 91,078. Austin ranked fourth with a growth spurt of 67,197, averaging out to 184 new people per day including natural increase, or the difference caused by births and deaths.

Overall, Texas gained the most residents out of all other U.S. states.
With companies like Tesla, which has promised to hire 10,000 people at the new Gigafactory, Oracle, Samsung and Google putting down roots in Austin and Texas tax breaks and lack of personal income tax, it's no surprise companies and people are flocking to the Lone Star State.