Get connected with our daily update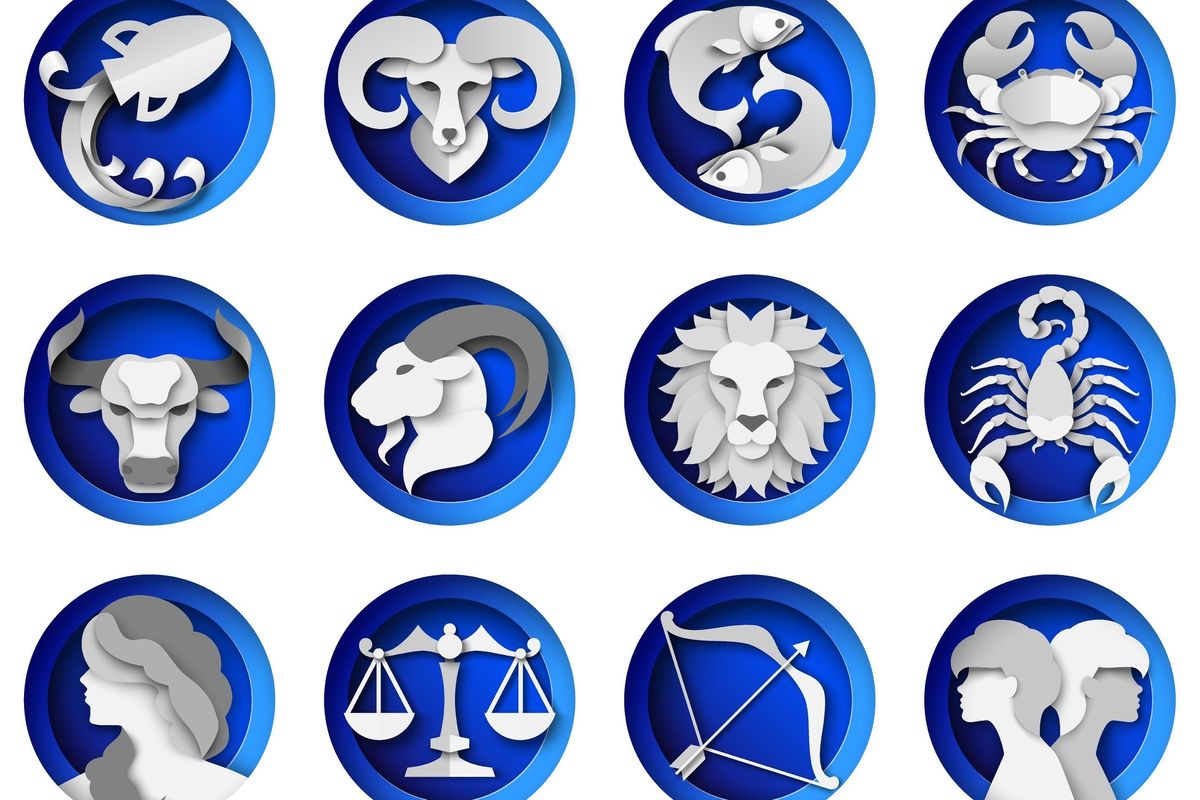 Shutterstock
This Libra season has a strong theme of preparatory organizing and bringing things into harmony, getting us ready for the descent into a somewhat intense Fall and Winter, which will really kick off with Eclipse season in Scorpio.
The Scales as a symbol of clear judgment, precise equilibrium, and powerful poise can be helpful in guiding us through this process, although this is definitely not static - rather, a continual process of readjustment, especially because Mercury will be finishing their retrograde in the nearly mechanical Virgo. Thinking through things in nearly mathematical manners could be quite helpful, even if what is being measured might be subtle. This fall we'll have a long trine between Mars and Saturn, which can be very supportive for hard work, but this same grinding effort can actually be structurally damaging or lead to burnout without alignment. Thus, this month emphasizes a lot more finesse in finding our way into the flow.
---
Aries
This Libra season will be an especially social one for you, Aries. From friends and neighbors to bigger community members and significant Others, you'll have plenty of reflections of how to become more clear, strong, and steady in your self-expression and generative action in the world. On the one hand, this might have to do with fine-tuning a few skills and welcoming more spacious ease into your regular rhythm. On the other hand, this may look like overcoming some fears or compulsions surrounding the way you are seen publicly. Above all, though, the best bet is to deepen your contribution to your community, on a long-term scale, which can help your fiery brilliance crystallize and click into its highest gear.
Taurus
This Libra Season highlights the back and forth between your everyday world of work and chores and the deeper realm of passion and mystery. On the one hand, you will be challenged to navigate with a more even keel, but on the other, the fiery urge to go faster and into the unknown will threaten to take you off course, especially around the Full Moon on the 9th. Although charting a steady course and sticking to it could be a good strategy, you can trust in the warm wisdom of your simple, down-to-earth side, which can get the job done by keeping things flexible and fun. By the end of the month, you very well could find yourself ready to level up and take on your next big quest.
Gemini
Although the image of this Libra season is the Scales, it might be more appropriate to describe your assignment this month as more akin to juggling, Gemini. In this regard, I'm speaking to both the attentive skillfulness that it could require to stay afloat amidst shifting tides and quick rearrangements, as well as the spirit of play or lightheartedness that can click you into a wonderous flow and pick yourself up when you fall. Surrounding yourself with warm adventure buddies and playmates could be particularly helpful for smooth sailing and keeping up morale, especially as the rest of the fall could bring some moments where a helping hand would be much appreciated. What would juggling with three or four hands feel like?
Cancer
This Libra season emphasizes attunement with your surroundings, Cancer. At the extreme level, this might look like a process of decision-making or judgment about your home or family life, but at the smaller level, this is an invitation to bring more beauty and camaraderie into your everyday atmosphere. Although the end of Mercury's retrograde on the 2nd should bring some clarity around how things might optimally function, and the Full Moon on the 9th will bring strong impulses to initiate healing change, the biggest turning point will likely be towards the end of the month, on the 22nd, when Venus changes phase and ushers you into a whole new, more graceful and mature constellation of relationships, with your environment and with other people.
Leo
This Libra season presents you with a bit of a back and forth, Leo, between your fast social world of conversation and community and the slower, down-to-earth practicalities, which are going through some rumbles and shifts this year. Before getting caught up in a web of commitments, it could be great to take another look at your fundamentals, re-examining what you can work with and inquiring as to how you really want to share your life with others. This can help you lean into the changes possible around the Full Moon on the 9th, which present you with an opportunity to resolve some chronic knots in your everyday functioning and open up more space for meaningful relationships.
Virgo
This Libra season brings an opportunity for you to make a strong realignment in the structure of your life, Virgo. We could think of this as a chiropractic adjustment or the resolution of some knot of tension that brings your entire life back into order. The central focus of this is in your feeling of having the resources you need and being able to give your true value to the world, but this, like the spine, involves the rest of your being. Likewise, similar to a chiropractic adjustment, there might be an impactful thrust necessary to affect change. The Full Moon on the 9th would be a great time to put in a good bit of oomph, but this won't be the end of it - throughout the rest of the fall, you'll likely need to keep at it to maintain this new form instead of collapsing back into old patterns. Luckily, the star weather is very favorable for this sort of sustained effort!
Libra
This Libra season can bring you to a whole new level in your sense of grace, equilibrium, and poise, Libra. This isn't an automatic, easy thing - if anything, it will come about through continual, skillful realignment, catching yourself when you go slack or off the rails, and this hard-won, newfound sense of buoyancy would really click in at the end of the month when Venus has an exact alignment with the Sun and starts her phase change into an Evening Star. Before then, a big challenge to your equilibrium will occur on the Full Moon on the 9th, especially playing out through your relationships. Although this might have to do with heat coming from you from other people, it could also be a challenge for you to learn to be more assertive and keep your balance while doing so.
Scorpio
This Libra season is very much the calm before the storm for you, Scorpio, even as there will likely be some foreshadowing of what will unfold through the Eclipses next month. Although getting yourself ready could look like battening down the hatches and getting ready to get out of harm's way - a good Scorpionic strategy - it could also look like refining your subtle senses as to how to be in the flow, or simply resting and taking care of things behind the scenes. Likewise, you might also consider how you might want to dance with next month's shifts - if there's some part of your world you might like to throw in the metaphorical compost bin, or something for which you would like to create space to unfold.
Sagittarius
This Libra season brings a challenge for you to gain a deeper sense of equilibrium amidst your broader social world, Sagittarius. This represents a key moment in the arc of your story this year - although you're very much playing the role of courageous adventurer, this is actually a month of reflection to get your bearings in your bigger web of relationships you're a part of. Through the rest of the fall and even spring, it will be key for you to focus on the individual allies and partners in seeing through your ventures. What communities, spaces, and structures enable and support these sorts of relationships for you? Where do you get a taste for your own strength and magic, while also integrating yourself into a bigger whole? Even if you don't achieve total resolution, it will be a useful process to get a better sense of yourself.
Capricorn
More so than any other sign, you're well positioned to make use of this Libra season in a constructive manner, Capricorn, especially if you've already got yourself rooted in truly noble and sustaining practices. If you're still working through some big-picture questions about the trajectory of your journey or work in the world, they're likely to clarify by the end of Mercury's Retrograde, on the 2nd. Likewise, the fiery Full Moon in Aries on the 9th can help you push through stagnancy in a relieving and rejuvenating fashion. Until then, while it could be nice to take extra time and space to let those thoughts unravel, consider that you can also live out your questions. Again, it would be a wonderful month to keep yourself engaged, in a slow and savory manner.
Aquarius
This Libra season, it will be useful for you to zoom out to see the bigger picture of your journey and how you want to feel moving forward, Aquarius. Although things have likely been heavy and challenging the last couple of years, they've likely given you a much sharper sense of self-definition - this month, you can both affirm your strength (especially around the Full Moon on the 9th) and learn how to navigate with more grace and harmony. Beyond cultivating a deeper sense of equilibrium or artful creativity, this could also look like discarding some part of your universe that would better be thrown in the cosmic compost heap, or otherwise figuring out the proper way to unwind some internal knot. Altogether, by the end of the month, you could have a much more spacious and clear sense of how to unfold your journey.
Pisces
The mysteries of this month have a lot to do with the depths of relationship, Pisces. Especially as Mercury finishes their retrograde on the 2nd and the week or so afterward when they're still slow, you'll have an opportunity to grok the threads of fate that bind you to other people and figure out the best way to navigate them. This is a setup for the Full Moon in Aries on the 9th, which emphasizes your self-assertion and the development of your will. This could look like affirming your work in certain deep partnerships, or strongly cutting yourself away from those that are chronically draining. Regardless, by the end of the month, you'll be well positioned to enter into a new phase of magic in the interweaving of your relationships.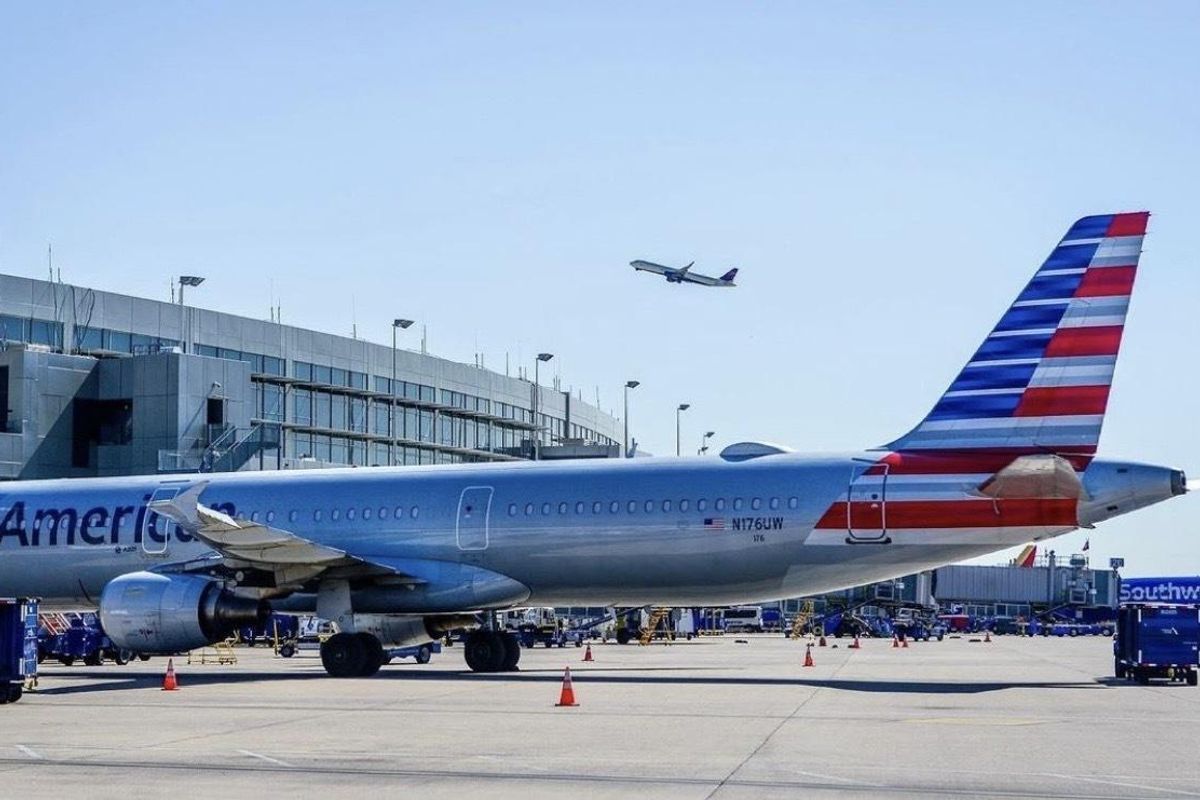 With major entertainment events slated for October, the Austin-Bergstrom International Airport is gearing up for a busy month.
Artists and music lovers are set to pack into Zilker Park for The Austin City Limits Music Festival in the coming two weekends. Following that, Formula One will bring racing fans to the Circuit of the Americas.
For those two events, the airport is anticipating high passenger days with 30,000 or more people departing flights.
ABIA recommends arriving at least two and a half hours in advance for domestic flights on those days. For ACL, it's expected on both Sundays of the festival along with the Monday and Tuesday after. The F1-driven high passenger days are expected on Oct. 20-21 and Oct. 23-26.
\u201c#AustinCityLimits visitors, you\u2019re in for a weird and wild ride \ud83e\udd18\u262e\ufe0f \n\nFlying in or out of our airport? We got firm and fun tips for you: https://t.co/RawVRalOXN\u201d

— Austin-Bergstrom International Airport (AUS) (@Austin-Bergstrom International Airport (AUS)) 1664894083
F1, especially, could draw in loads of travelers as the three-day event saw 400,000 attendees last year. ABIA warns that highways leading to the airport may see even higher traffic than usual around the event and that travelers should plan their route accordingly.
Bailey Grimmett, a spokesperson for ABIA, said travel numbers come in 24 hours in advance. So, it's hard to predict if the airport will see travel volumes at the same levels that have happened around previous F1 races or if it'll top ACL's flight traffic.
Still, she says historical knowledge points to a chance for it.
"We've had that Monday after F1 break the record for single busiest in airport history," Grimmett said. "So context clues I would say yes, but I can't confirm that. But the historical background points to that."
In anticipation of the high volume of flyers, the airport received additional TSA officers for security screening through the end of October. To prepare even further, the Department of Aviation and partners hosted a job showcase and hiring fair to address the continued labor shortage the airport has experienced.
Relief from hectic travel days is on the horizon with November likely to see a slowdown.
"I don't anticipate it will be as busy as October just because we don't have as many events going on," Grimmett said. "Thanksgiving is kind of our primary holiday that we see a lot of passengers coming in and out of the airport."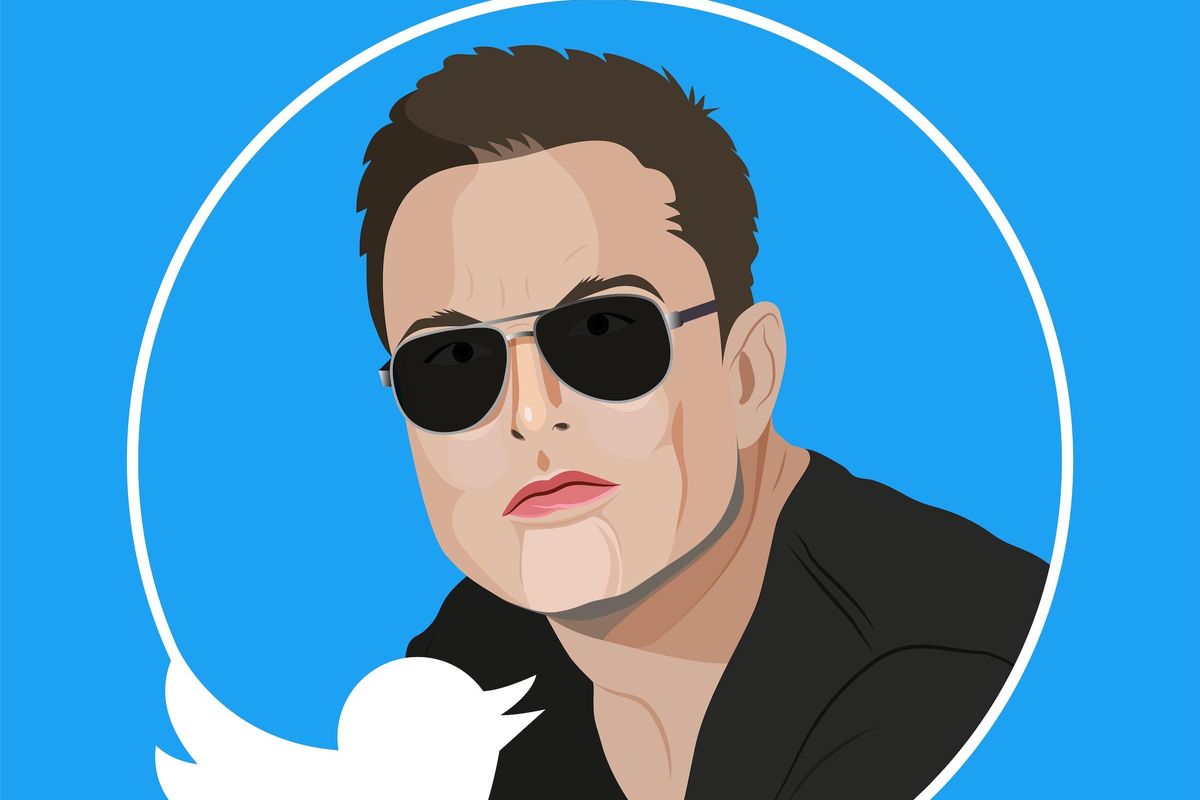 Shutterstock
Elon Musk has proposed once again to buy Twitter for $54.20 a share.
The news that Musk is offering to carry on with the $44 billion buyout was first reported by Bloomberg. Now, a filing with the Securities and Exchange Commission shows Musk made the proposal in a letter to the tech giant on Monday.
The New York Stock Exchange temporarily halted trading in Twitter stock twice Tuesday, first because of a big price move and the second time for a news event, presumably the announcement of Musk's renewed offer.
While the per share offer price on this latest proposal remains the same as the original offer, it's unclear if Musk has made other term changes or if Twitter would reject it. According to other reports, a deal could be reached this week.
The stock closed at $52.00/share Tuesday, indicating market uncertainty around the $54.20 offer.
After Musk informed Twitter of plans to terminate the original agreement in July, Twitter sued. A trial has been expected in Delaware Chancery Court on Oct. 17.
With the proposition of a buyout on the table again, it revives the question of whether Musk might move Twitter from San Francisco to Central Texas.
He's done so with some of his other companies. Tesla's headquarters in southeast Travis County had its grand opening earlier this year and tunneling business The Boring Company moved to Pflugerville. At least two other Musk companies, SpaceX and Neuralink, have a Central Texas presence without being headquartered here.
Technology journalist Nilay Patel this afternoon voiced concerns that owning Twitter and Tesla together could be problematic for Musk, as his Tesla manufacturing facilities in Germany and China are both in countries that have disputes with Twitter over content moderation and censorship.
Telsa shares fell after the Twitter news became public, before rallying to close up, at $249.44.