Get connected with our daily update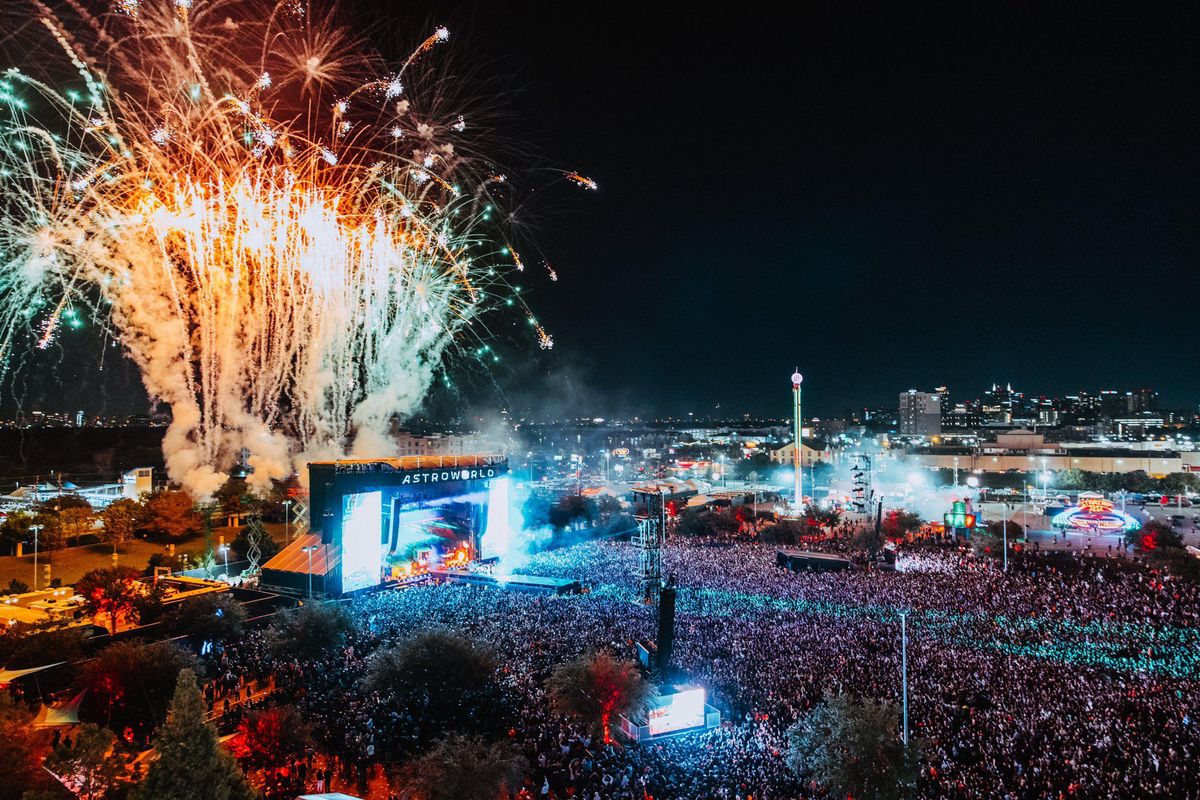 Thousands of concert attendees were left reeling after a tragedy at Travis Scott's Astroworld performance left eight dead and hundreds more wounded in a crowd frenzy in Houston on Friday night.
Scott's third annual Astroworld festival was canceled a night early after the deadly crowd surge.
Those at the concert told horrific tales of unconscious bodies falling on top of one another, screams for help and teenagers desperately performing CPR on passed-out concertgoers. Austin resident Kathryn Alonzo said the crowd was already suffocating just a few minutes into the performance.
---
"I only lasted about 10 minutes into his set until I decided that I need to get out," Alonzo said. "The crowd was swaying so bad that I almost lost my footing multiple times and it was getting hard for me to breathe. It was so scary."
Alonzo said her friends who stayed in the crowd had an even more life-threatening experience.
"When I finally reunited with my group, my friend told us that he saw two people die in front of him and no one tried to help him as he was trying to give one of the people CPR," Alonzo said.
There were tales of desperate heroism—former Marine Lucas Naccarati told CNN he administered CPR to two passed out concertgoers and said he'd "never seen a mass amount of bodies dropping that fast before." Texas A&M student Seanna Faith said in a viral Instagram post that she saw passed out attendees fall on top of one another and nearly fell herself before she was pulled up and climbed aboard a platform to ask a nearby cameraman to stop the show.
Many described the scene as "demonic" and "evil." Faith, who was captured on video pleading with the cameraman, said the man ignored the interaction even as she pushed the camera towards those who were dying. Faith said another man threatened to push her off the platform as the crowd began to boo at her.
Other videos, including those depicting fans dancing on top of an ambulance and security golf carts reveal a chilling scene as the concert continued on.
Scott and Astroworld organizer Live Nation, which is also a majority owner of Austin City Limits' C3 Presents, have released statements after the Friday night tragedy.
But many say that's not enough. Although Scott reportedly stopped the concert for around 20 seconds to acknowledge that someone needed an ambulance, the Houston rapper also reportedly told the crowd he wanted to "make the ground shake" after two men spoke to him on stage.
"You know what you came here for," Scott said on video.
In another viral video, Scott apparently watched and continued to sing as an unconscious person was carried out of the crowd.
Others, including Alonzo, say poor security also attributed to the deaths. Earlier in the day, hundreds stormed the VIP security checkpoint, leaving some injured. It proved to be grim foreshadowing for what was to come.
As we were arriving to the Astroworld Festival at NRG Park right at 2:00, a stampede burst through the gates. Hundreds of people destroyed the VIP security entrance, bypassing the checkpoint. People were trampled. Some were detained.

(Excuse any language you may hear) pic.twitter.com/d0m2rjqAAk
— Mycah Hatfield (@MycahABC13) November 5, 2021
According to Houston mayor Sylvester Turner, seven of the eight victims varied from ages 14 to 27, with one of the victim's ages not yet known. At least 300 others were treated in a field hospital nearby. Twenty-five attendees were later taken to the hospital and 13 are still receiving treatment. Five of those currently in the hospital are under the age of 18.
But for those who left injured or worse, Turner said an investigation is ongoing to see what went wrong.
"We'll continue to talk to Travis Scott's people," the Houston mayor said. "We'll talk to as many witnesses as we can who were present last night. We're talking with those individuals who have been hospitalized to try to get a much better understanding of what took place, what went wrong, where were the missteps."
Alonzo told Austonia she and her friends are shaken but unscathed and hopes that Scott and concert organizers learn from the incident.
"I just hope that when and if Travis Scott decides to play another concert that he encourages his fans to be more considerate and helpful of each other," Alonzo said. "This rager culture that he promotes has gone too far."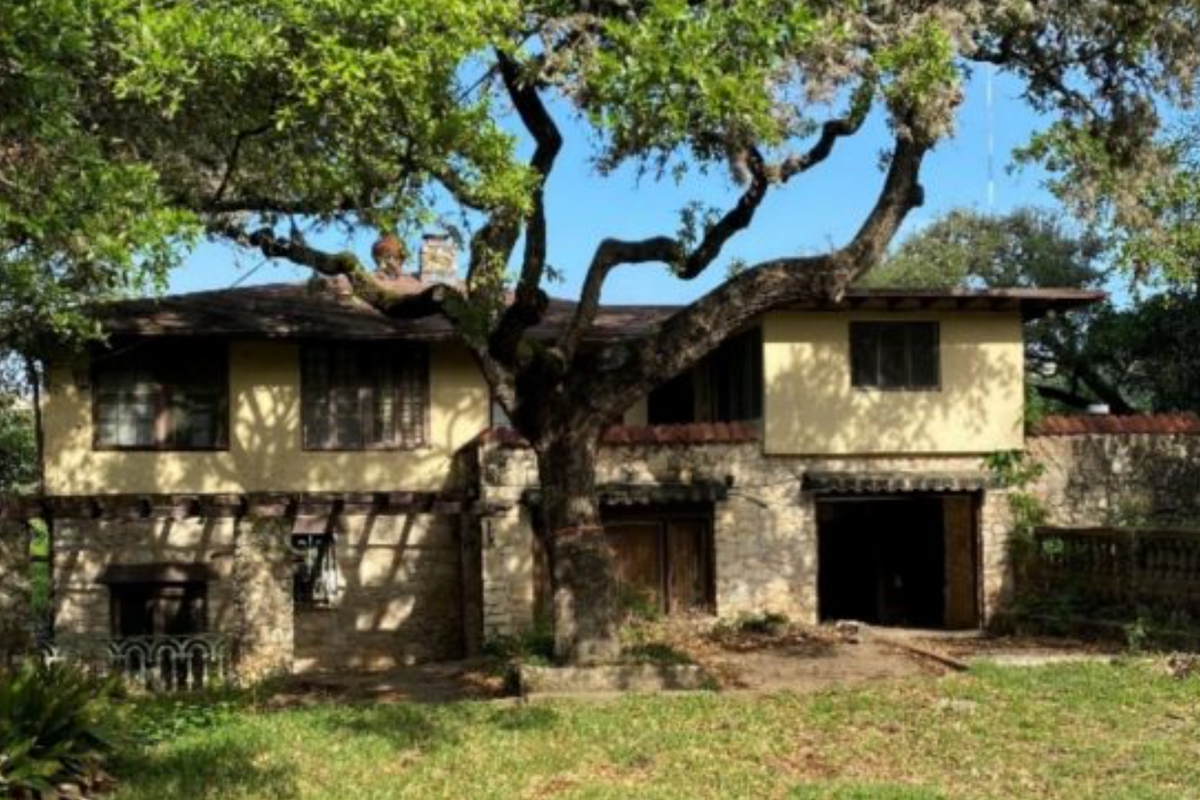 Austin Monitor
By Jonathan Lee
The Planning Commission was split Tuesday on whether to help save an eclectic lakefront estate from demolition by zoning it historic amid concerns over tax breaks and the likelihood that a previous owner participated in segregation as a business owner.
The property in question, known as the Delisle House, is located at 2002 Scenic Drive in Tarrytown. The main house, with Spanish and Modern influences, was built in 1923 by Raymond Delisle, an optician. A Gothic Revival accessory apartment was built in 1946. The current owner applied to demolish the structures in order to build a new home.'
Historic preservationists, for their part, overwhelmingly support historic zoning, which would preserve the buildings in perpetuity. The Historic Landmark Commission unanimously voted to initiate historic zoning in July, citing architectural significance, landscape features and association to historic figures. City staffers recommend historic zoning, calling both structures one-of-a-kind examples of vernacular architecture.
Tarrytown neighbors have also banded together to stop the demolition. Many have written letters, and a few spoke at the meeting. "How could anyone buy this property with the intent of destroying it?" Ila Falvey said. "I think it's an architectural treasure."
Michael Whellan, an attorney representing the property owner, said that the claims made by preservationists are shaky. The buildings are run down, he said, and have had substantial renovations. A structural engineer hired by the owner said any attempt at preservation would involve tearing down and rebuilding – an undertaking Whellan said would likely cost millions.
Whellan also argued that any historical significance derived from the property's association with Delisle and longtime owner C.H. Slator is dubious. "These men are not noted for any civic, philanthropic or historic impact," he said.
What's more, according to Whellan, Slator likely participated in segregation as the owner of the Tavern on North Lamar Boulevard between 1953 and 1960.
A city staffer, however, said she found no evidence to support the claim. "We would never landmark a property where a segregationist lived, or there was a racist person," Kimberly Collins with the Historic Preservation Office said.
Commissioner Awais Azhar couldn't support historic zoning in part due to lingering uncertainty about Slator. "Focusing on that factor is not here to disparage an individual or family. It is not about playing the race card. This is an important assertion for us to consider as Planning commissioners," Azhar said.
Commissioner Carmen Llanes Pulido said that allegations of racism should come as no surprise. "We're talking about white male property owners in the 1950s, in Austin, on the west side – and of course they were racist," she said. But she argued that allowing the house to be demolished based on these grounds does nothing to help people of color who have been harmed by racism and segregation.
The question of tax breaks was also controversial. Michael Gaudini, representing the property owner, said that the tax breaks associated with historic zoning would exacerbate inequality by shifting property tax burdens to less affluent communities. City staffers estimate that the property, appraised at $3.5 million, would get either a $8,500 or $16,107 property tax break annually, depending on whether a homestead exemption is applied.
Commissioner Grayson Cox preferred the commission focus not on tax breaks but on whether the structures merit preservation. "To me, nothing in the historic preservation criteria lists, is this person deserving of a tax break or not?"
Azhar, on the other hand, said he plans to propose a code amendment getting rid of city property tax breaks for historic properties.
The commission fell one vote short of recommending historic zoning, with six commissioners in support and three opposed. Azhar and commissioners Claire Hempel and Greg Anderson voted against.
The odds of City Council zoning over an owner's wishes are slim. Nine out of 11 members must vote in favor, and there have only been a handful of such cases over the past several decades.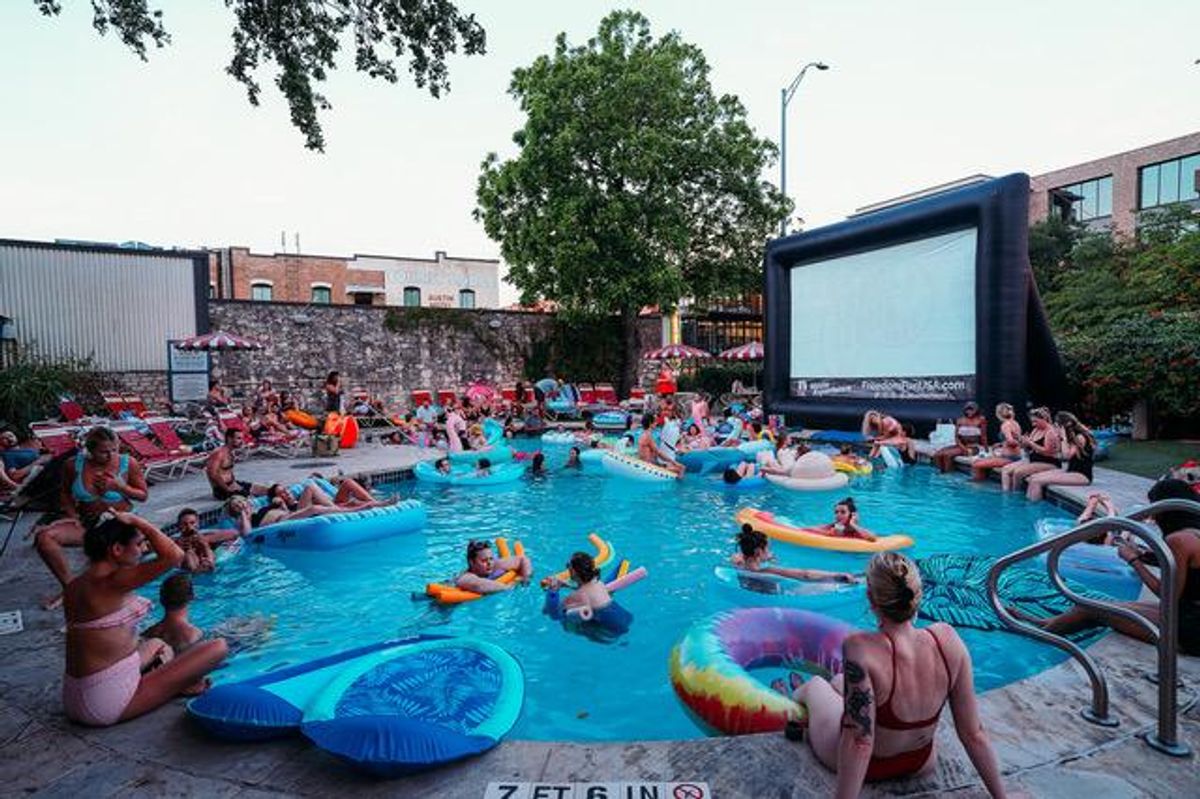 Austin Motel
What's new in Austin food & drink this week:
Nau's Enfield Drug closing after losing their lease. Did McGuire Moorman Lambert buy the building, with its vintage soda fountain?
Nixta Taqueria Chef Edgar Rico named to Time Magazine's Time 100 Next influencer list, after winning a James Beard Award earlier this year.
Question: From what BBQ joint did pescatarian Harry Styles order food this week?
Austin Motel is opening the pool and pool bar Wednesday nights in October for Freaky Floats.
Vincent's on the Lake closing due to "economic conditions and low water levels [at Lake Travis]."
Cenote has closed its Windsor Park location. The East Cesar Chavez location remains open.
The Steeping Room on N. Lamar has closed.
Local startup It's Skinnyscored new financing for its gluten-free pasta business.
P. Terry's opened a new location in Kyle, at 18940 IH-35.