Get connected with our daily update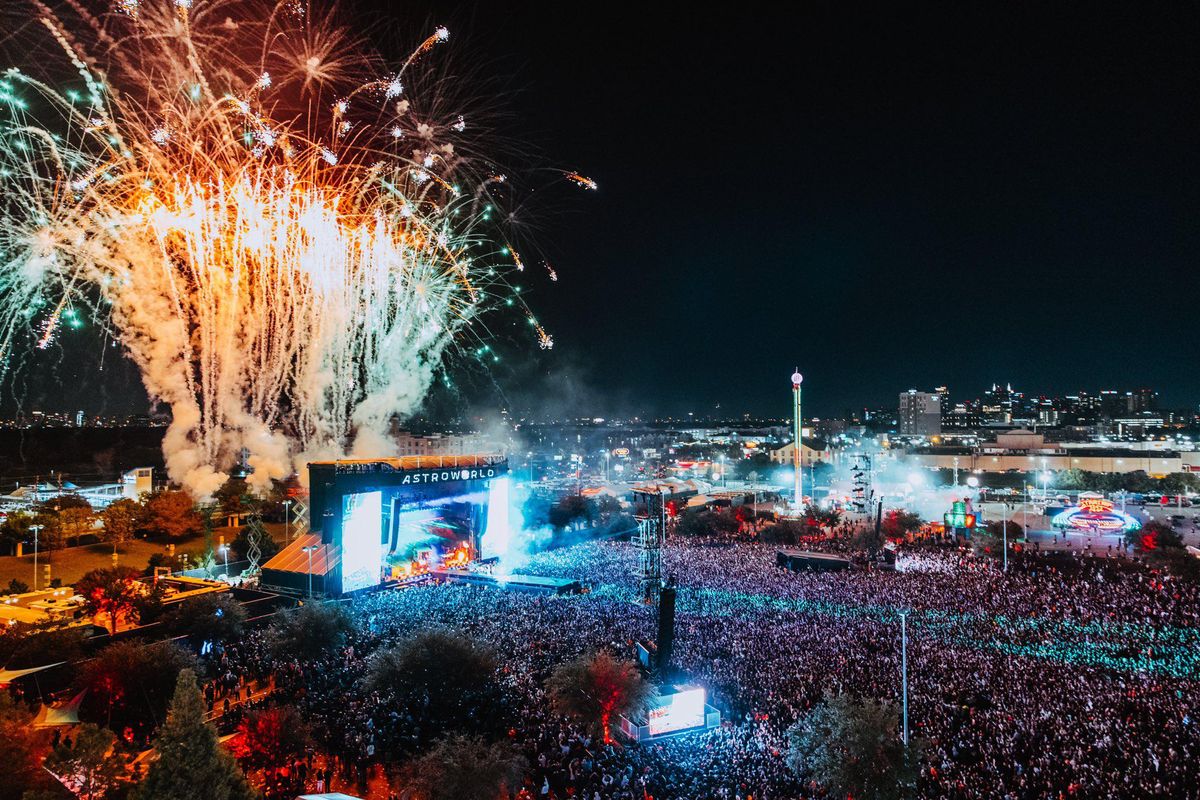 Thousands of concert attendees were left reeling after a tragedy at Travis Scott's Astroworld performance left eight dead and hundreds more wounded in a crowd frenzy in Houston on Friday night.
Scott's third annual Astroworld festival was canceled a night early after the deadly crowd surge.
Those at the concert told horrific tales of unconscious bodies falling on top of one another, screams for help and teenagers desperately performing CPR on passed-out concertgoers. Austin resident Kathryn Alonzo said the crowd was already suffocating just a few minutes into the performance.
---
"I only lasted about 10 minutes into his set until I decided that I need to get out," Alonzo said. "The crowd was swaying so bad that I almost lost my footing multiple times and it was getting hard for me to breathe. It was so scary."
Alonzo said her friends who stayed in the crowd had an even more life-threatening experience.
"When I finally reunited with my group, my friend told us that he saw two people die in front of him and no one tried to help him as he was trying to give one of the people CPR," Alonzo said.
There were tales of desperate heroism—former Marine Lucas Naccarati told CNN he administered CPR to two passed out concertgoers and said he'd "never seen a mass amount of bodies dropping that fast before." Texas A&M student Seanna Faith said in a viral Instagram post that she saw passed out attendees fall on top of one another and nearly fell herself before she was pulled up and climbed aboard a platform to ask a nearby cameraman to stop the show.
Many described the scene as "demonic" and "evil." Faith, who was captured on video pleading with the cameraman, said the man ignored the interaction even as she pushed the camera towards those who were dying. Faith said another man threatened to push her off the platform as the crowd began to boo at her.
Other videos, including those depicting fans dancing on top of an ambulance and security golf carts reveal a chilling scene as the concert continued on.
Scott and Astroworld organizer Live Nation, which is also a majority owner of Austin City Limits' C3 Presents, have released statements after the Friday night tragedy.
But many say that's not enough. Although Scott reportedly stopped the concert for around 20 seconds to acknowledge that someone needed an ambulance, the Houston rapper also reportedly told the crowd he wanted to "make the ground shake" after two men spoke to him on stage.
"You know what you came here for," Scott said on video.
In another viral video, Scott apparently watched and continued to sing as an unconscious person was carried out of the crowd.
Others, including Alonzo, say poor security also attributed to the deaths. Earlier in the day, hundreds stormed the VIP security checkpoint, leaving some injured. It proved to be grim foreshadowing for what was to come.
As we were arriving to the Astroworld Festival at NRG Park right at 2:00, a stampede burst through the gates. Hundreds of people destroyed the VIP security entrance, bypassing the checkpoint. People were trampled. Some were detained.

(Excuse any language you may hear) pic.twitter.com/d0m2rjqAAk
— Mycah Hatfield (@MycahABC13) November 5, 2021
According to Houston mayor Sylvester Turner, seven of the eight victims varied from ages 14 to 27, with one of the victim's ages not yet known. At least 300 others were treated in a field hospital nearby. Twenty-five attendees were later taken to the hospital and 13 are still receiving treatment. Five of those currently in the hospital are under the age of 18.
But for those who left injured or worse, Turner said an investigation is ongoing to see what went wrong.
"We'll continue to talk to Travis Scott's people," the Houston mayor said. "We'll talk to as many witnesses as we can who were present last night. We're talking with those individuals who have been hospitalized to try to get a much better understanding of what took place, what went wrong, where were the missteps."
Alonzo told Austonia she and her friends are shaken but unscathed and hopes that Scott and concert organizers learn from the incident.
"I just hope that when and if Travis Scott decides to play another concert that he encourages his fans to be more considerate and helpful of each other," Alonzo said. "This rager culture that he promotes has gone too far."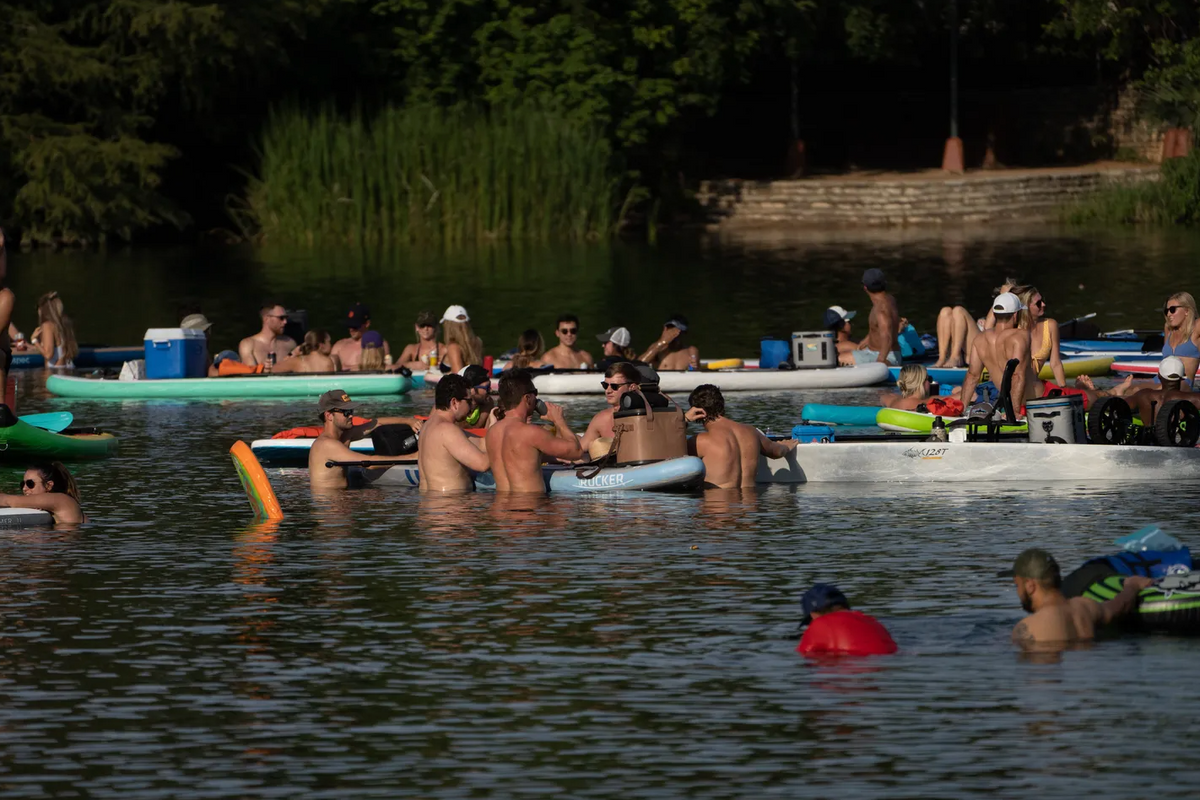 When Mark Coffey moved to Austin in 1986, it was the land of Stevie Ray Vaughan shows, MTV and new opportunities.
Now, it may be the land of limited housing, property tax hikes and California license plates—but many are still choosing to stay for remnants of that old-school charm.
Austinites love to lament the loss of "Old Austin"—they've been saying it since 1884. And with one-bedroom rents up 112%, home appraisal rates up 56% and the cost of living on a seemingly endless upward trend, it's hard not to see Austin's past through rose-tinted lenses.
But even in money-stretching times like these, some Austinites are taking a break from their usual complaints to remind themselves why they choose to stay.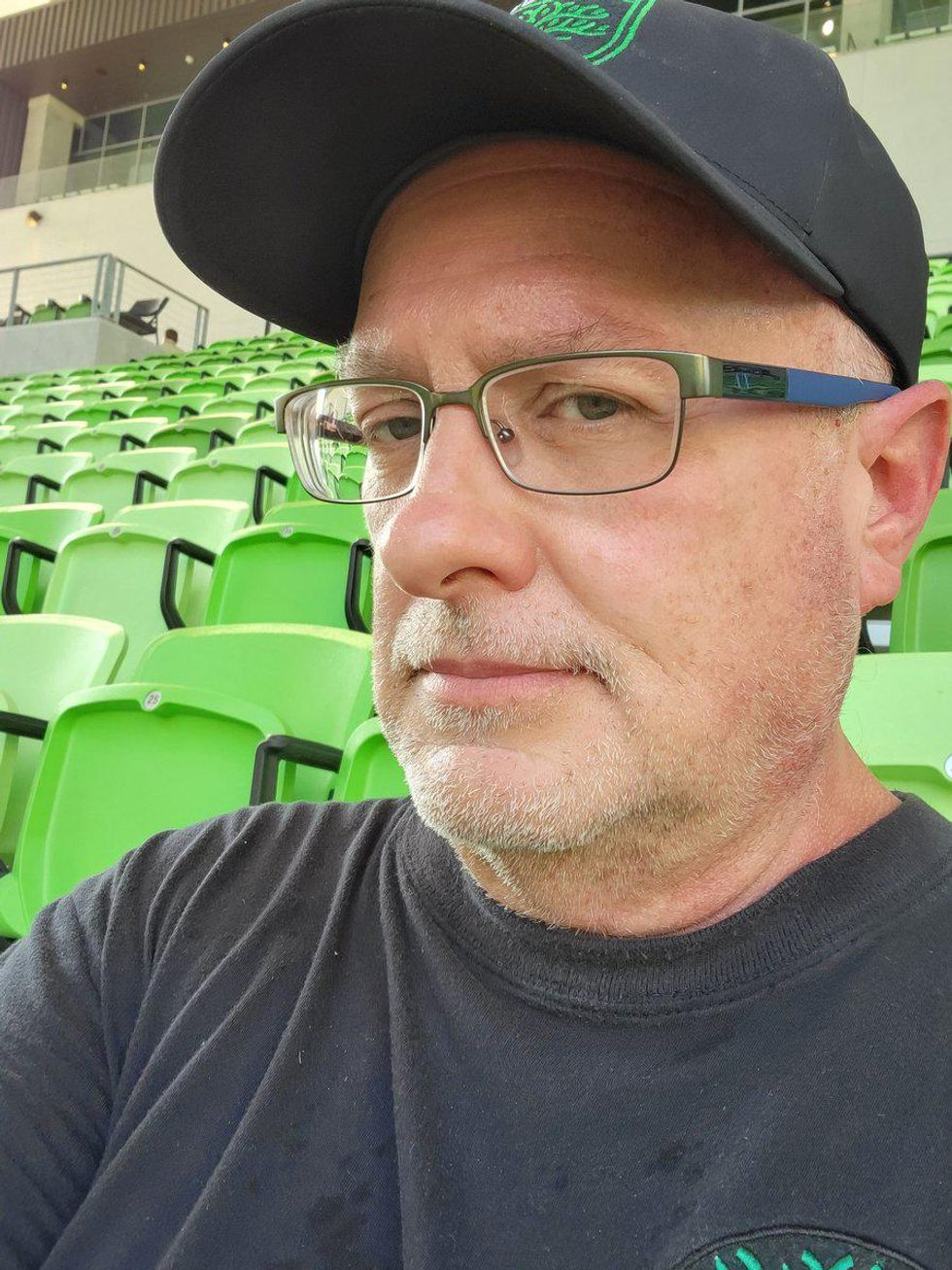 Mark Coffey has stayed in Austin for decades due to its uniqueness, inclusivity and community. (Mark Coffey)
As a near-original Austinite, Mark Coffey didn't have too much trouble buying a house or finding a job with pension benefits at a local utility service decades ago. Still, he said he's stayed in Austin for more than financial security.
"Despite the cost of living, the brutal heat and traffic... I think the trade-off is that Austin has always kind of had that sense of possibility," Coffey told Austonia. "Of all the cities in Texas, it's been the most open to change and future possibilities and I don't think that's ever completely lost."
Austin's unique spirit has attracted like-minded small-town Texas kids looking for community. Gabriel Rodriguez, who grew up in the Rio Grande Valley, moved to Austin a few years ago after graduating from Texas State University and still hasn't become bored with the vibrant live music scene.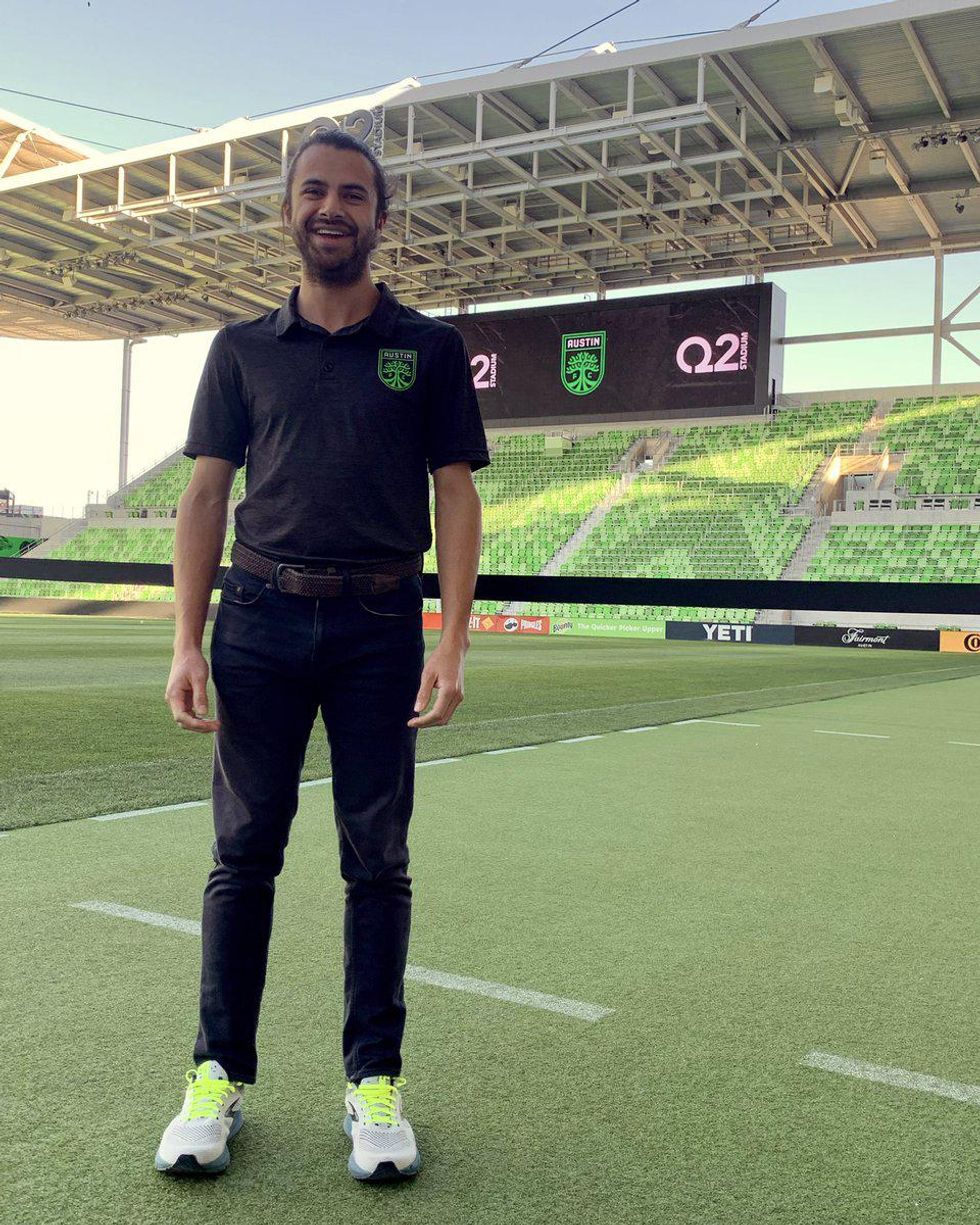 Gabriel Rodriguez, who has experience as a musician has found a home in Austin's live music scene and with Austin FC. (Gabriel Rodriguez)
"The big thing to me was the music," Rodriguez said. "That's what made me want to move to Austin in the first place... I grew up in a place that didn't have that."
Coffey, Rodriguez and many others have also found the Austin spirit with Austin FC, the city's first major league sports team, and its vibrant and community-minded fanbase.
"Austin FC has come around and it's caused both old and new Austinite to kind of rally around something that like, yeah, this is our club, but it's also a statement about the kind of community we want to be," Coffey said.
For others, like Michelle Sanchez, Austin is home for many reasons—namely, a famed food scene, family and plenty of outdoor activities.
In a Reddit post that saw nearly 800 comments, dozens of users pointed to outdoor activities—from Barton Creek's Greenbelt swimming holes to paddle boarding on Lady Bird Lake and trails dotting the city's outskirts. Others said that despite its flaws, they've never found anywhere better.
"Austin doesn't do anything spectacularly, but does more things adequately than most anywhere I can think of," user boyyhowdy said.
However, for some, those "adequacies" still aren't enough to stay.
Rodriguez said he's thought of leaving too. But whenever he thinks too long about the city's flaws, he finds solace in Austin's live music venues, including his favorite, Moody Theater. Coffey, meanwhile, recommends longtime spots like Continental Club, the Broken Spoke or even South Congress for a quick "old Austin" fix.
And with housing prices showing signs of slowing down and longtime haunts like Austin's longest-standing grocery store opening back up, there still may be time to reignite a romance with what "Keeps Austin Weird."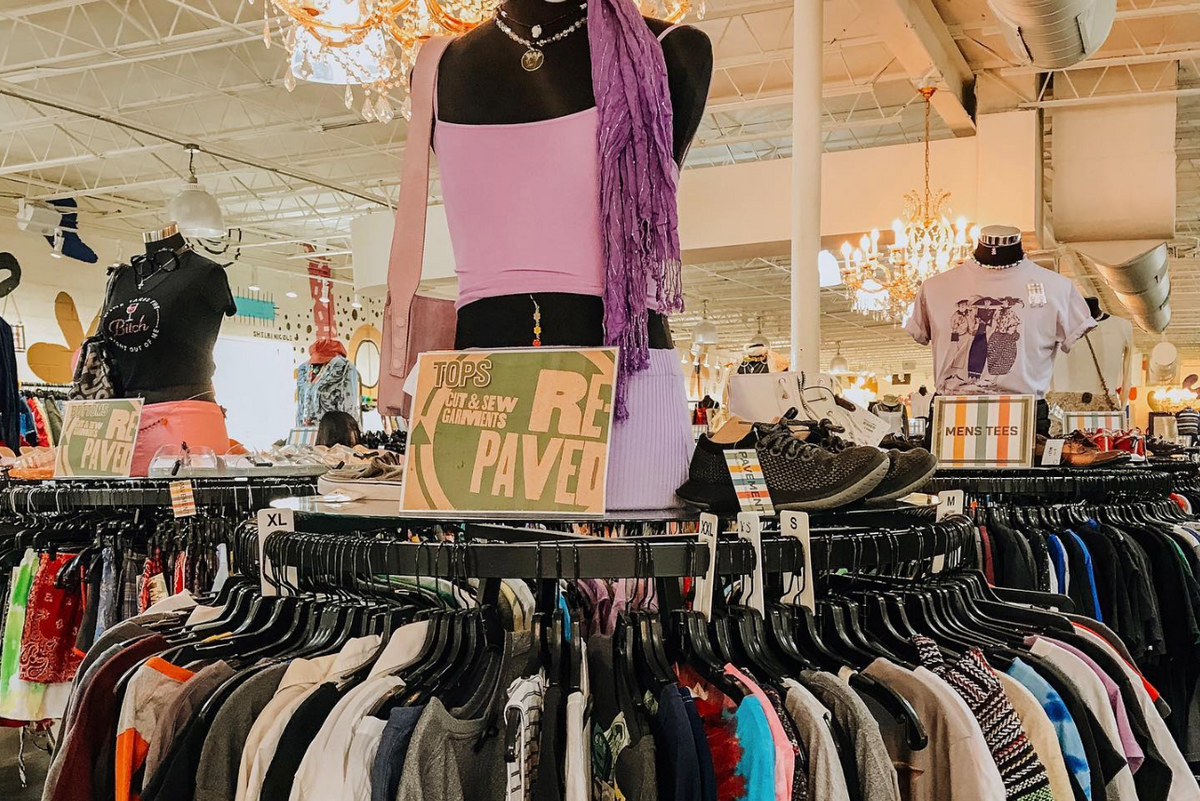 The cost of living in Austin may be on an upswing but just because you might have less money in your pockets doesn't mean you have to compromise your lifestyle.
With gas prices rising above $4 per gallon, rents rising 25-40% and reports showing that Austinites pay more in household bills than any other Texas city, you may find yourself with less cheddar than you're used to this time of year.
Aside from cutting back on spending, thrifting is a great way to stretch your dollar a little bit further. The average American spends $1,700 on clothes annually, of which 85% percent ends up in landfills, making secondhand shopping a greener, more affordable and nearly equally fashionable option.
These local secondhand emporiums sell most daily goods for a fraction of the price if you don't mind a little wear.