Get connected with our daily update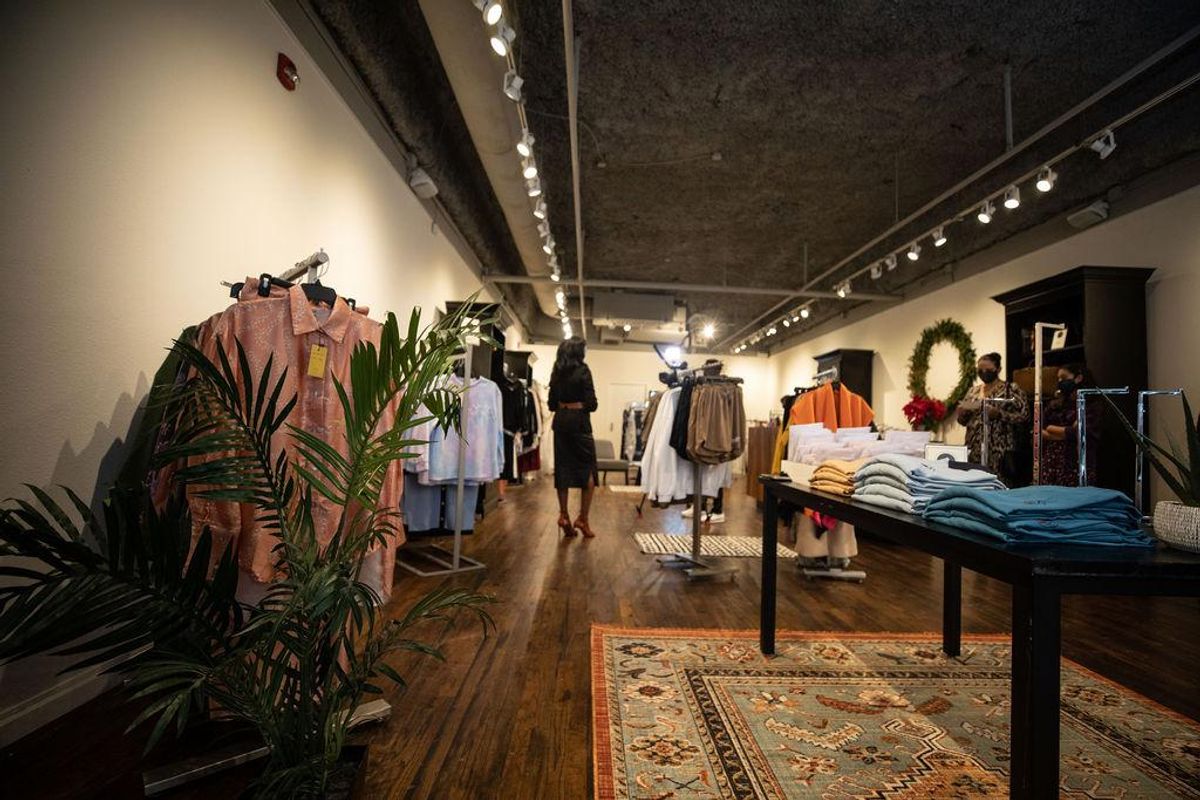 Six Austin-based fashion designers and entrepreneurs are 'making it work' in Cairo, Egypt, where they are showcasing their designs in a pop-up exchange market far away from home.
---
The designers will return on June 8, completing the final phase of the U.S. Embassy Cairo-funded ATX+Egypt Entrepreneurship Program pilot. The program guided 16 designers—six from Austin and 10 from Egypt—through design education and a professional showcase in each other's home countries to increase global brand awareness.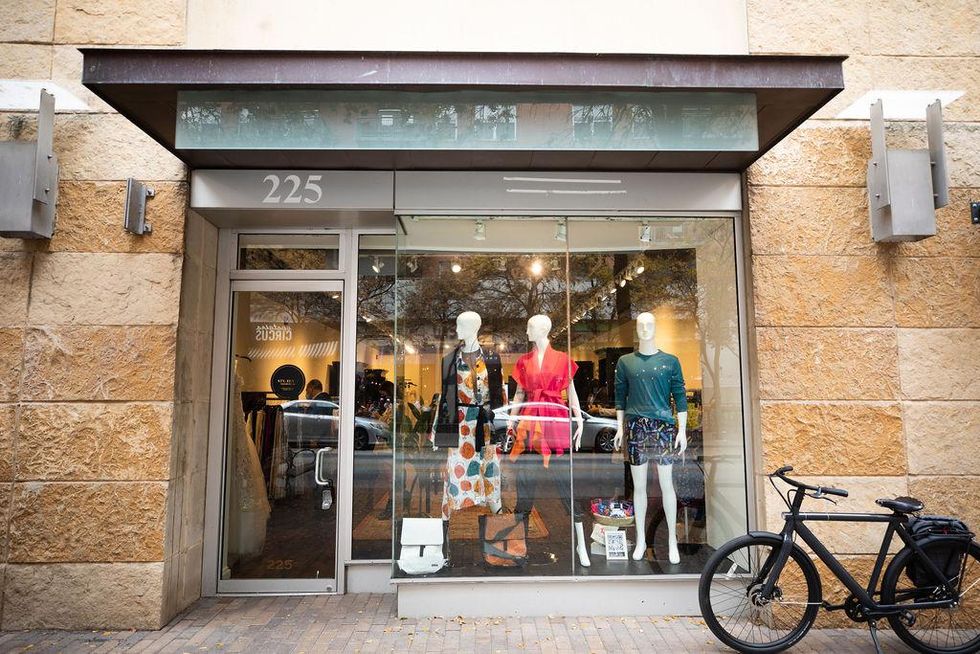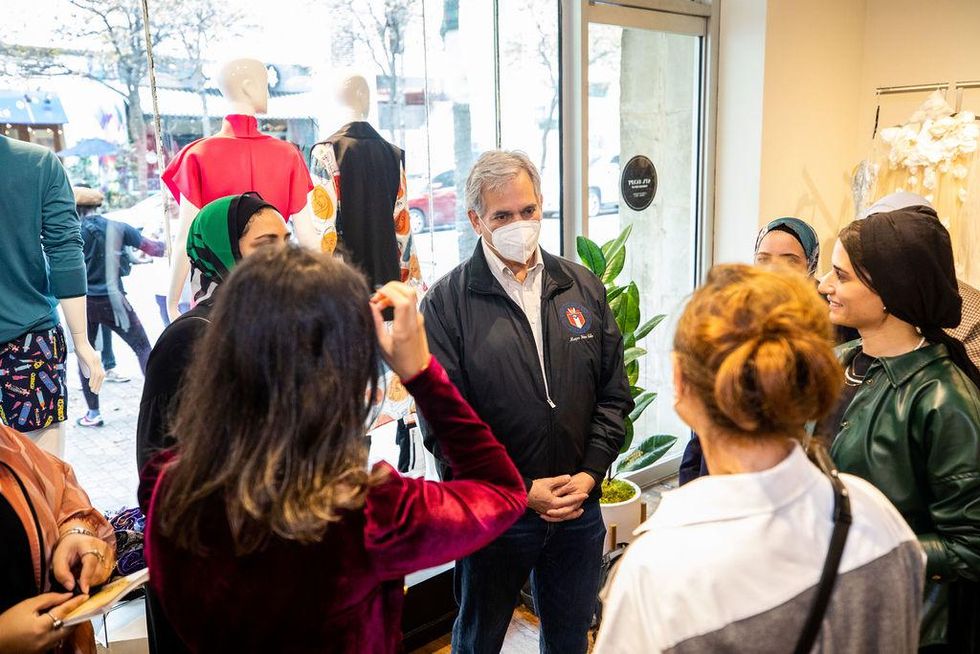 Austinites Jonathan 'Chaka' Mahone of NefrFreshr, Musa Ato of League of Rebels, Christina Fitzgerald of ONLY by Nina Fitzgerald, Margo Dilling of Turtle Cay Island Wear, Cassandra King of CassandraCollections and Randell Jones LNS Crew Productions flew to Cairo to show their collections on May 31 and will stay until June 8.
Director of Austin Community College's fashion incubator Nina Means told Austonia the Austin-based designers were supposed to open the Cairo pop-up in February, but the event was postponed due to COVID.

Means said the pilot was made possible with a partnership between the city of Austin, the ACC Fashion incubator, Fashion by Texas and Macy's. Travel fees, rental spaces, needed technology and education on designing for different cultural contexts, management and marketing were all provided free of charge for all 16 participants.
Means said the program has been extremely successful—so much so that representatives from the U.S. Embassy in Cairo reached out to ACC directly to do another round. Means said the project will have another round this year, exchanging more designers with Austin's sister city of Cairo, but may open the program to other cities abroad in the future.
"The Embassy was really proud and excited about this project, they told the Department of State in Washington how well it went," Means said. "People were really pleased with it, we brought on some really exciting partners and we're looking forward to doing it again."
Means said applications for the next round will open sometime this summer.
"The designers here in Austin really deserve to be seen and to scale and grow, and this is a really great way for them to do that," Means said. "It's an incredible program. They don't pay for anything except for making the product, they get to sell it and keep the money. It really gives Austin brands exposure and opportunity for revenue and spaces that they typically wouldn't have access to."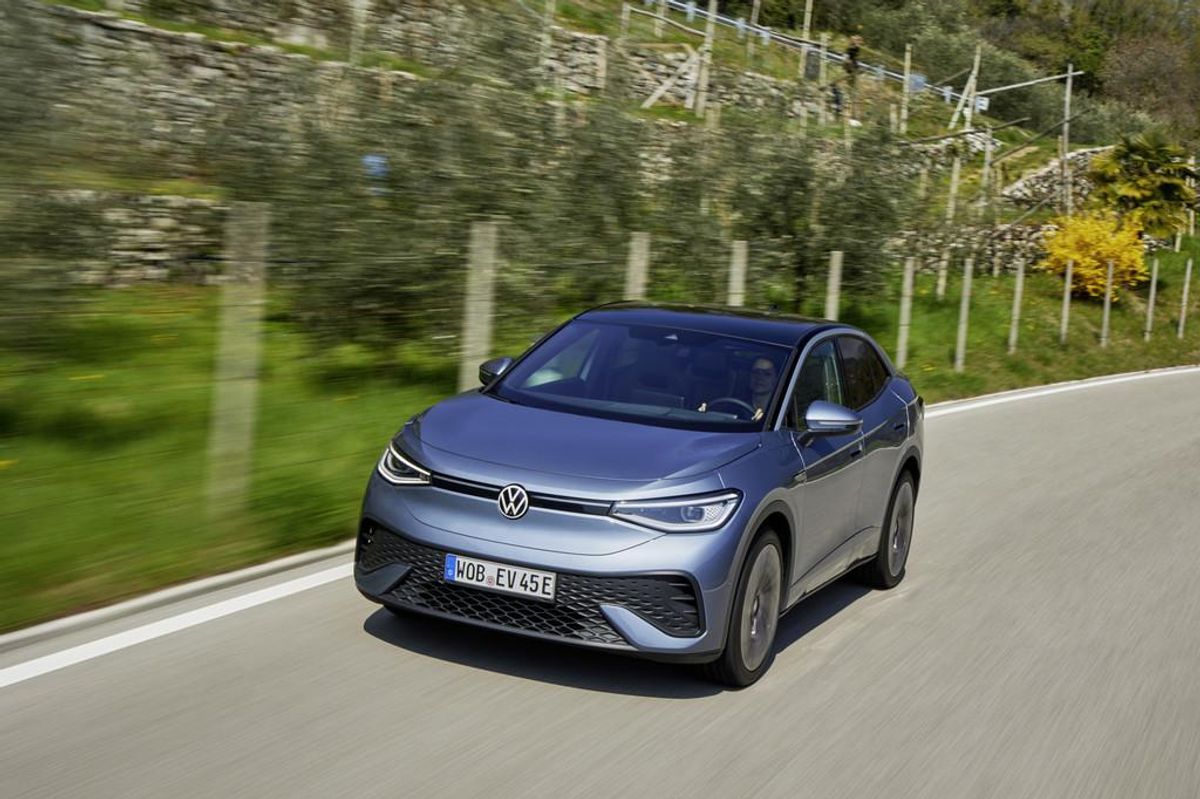 Whether you're making the switch out of a gas-powered car or thinking of adding another EV into the mix, tax credits could go away for your desired car.
The climate-health-tax package could become law soon. And while Democrats had aimed to expand consumer tax credits for battery-powered vehicles Sen. Joe Manchin called for some supply chain requirements in order to go along with the broader bill.
The Alliance for Automotive Innovation estimates that'll cut vehicles eligible for the credits from 72 to 25. Brands eligible for a tax credit include BMW, Ford and Rivian. As Electrek reports, sales can push manufacturers over the predetermined threshold of qualified sales, and Tesla is part of that group.
For some EV owners, however, this incentive wasn't an influence on their decision anyway.
Anuarbek Imanbaev, VP of the Tesla Owners Club Austin, said the credit played very little role in his decision to get a Tesla.
He views his first Tesla as a more luxurious type of purchase that's a different approach than what other car shoppers have.
"That's a different segment," Imanbaev said. "I think in that segment, it was nice to have, but it wasn't anything that affected whether I would buy the vehicle or not."
Still, Imanbaev thinks for those shopping for vehicles up to about $65,000, the tax credit could increase demand.
Reginald Collins, a sales professional at Onion Creek Volkswagen, has talked to the clients who weigh cost more when buying a vehicle and he said the tax credit is a "huge deal."
"On top of the fact that you're not paying for any gas. And you're saving Earth, it's not a combustion vehicle," Collins said, referring to Volkswagen's ID.4 that people can buy with a $7,500 tax credit.
What's its appeal over a Tesla or other electric vehicles?
"Just the flexibility of it, it's much less expensive," Collins said.
And while EVs require some wait—Collins estimates the ID.4 taking about 8 to 10 months— he also said that the plant in Chattanooga, Tennessee is making for faster production.
"If you need parts, you can order them from the states instead of ordering them in Germany," Collins said. "So if you have customer issues they can get parts quicker."
So if you're trying to get a deal on an EV, you may need to act quickly. The Senate sent the plan, known as the Inflation Reduction Act, to the House earlier this week meaning it could be headed to President Biden's desk soon.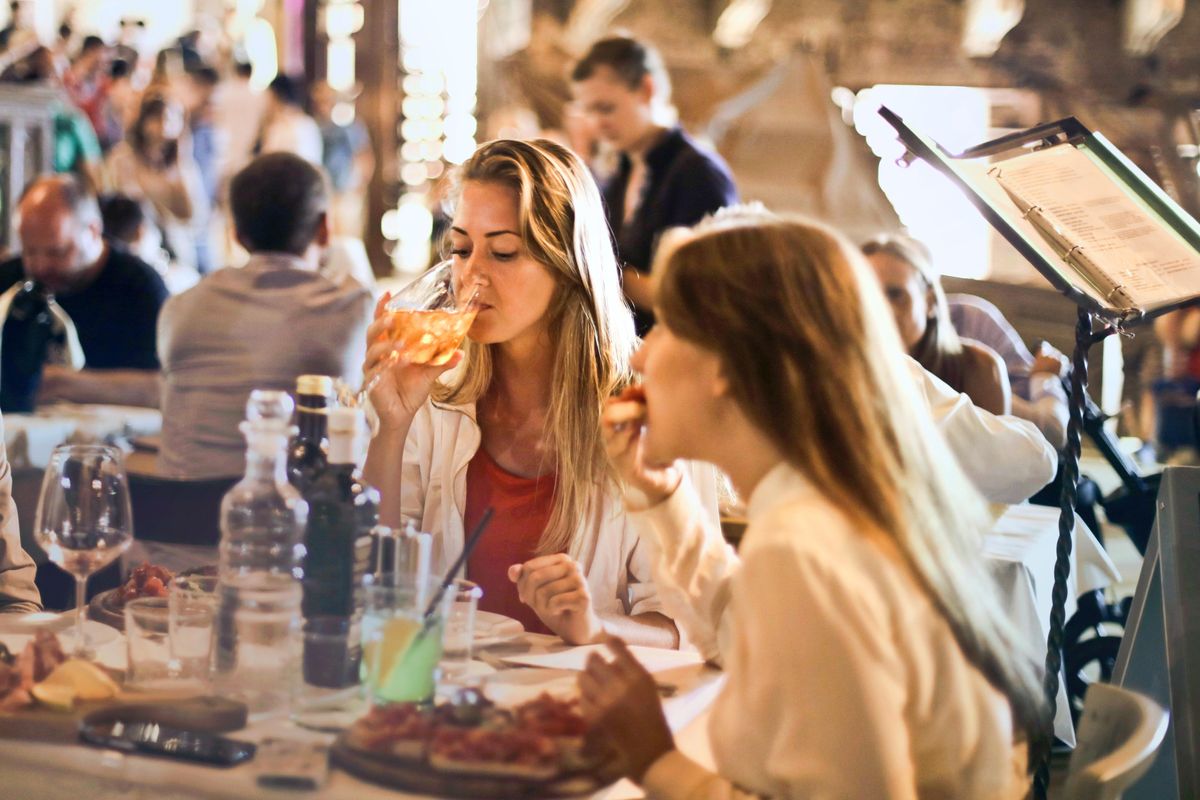 A chain of plant-based restaurants and wellness centers is getting its start in Austin.
Following time in executive-level positions with Austin-started Whole Foods Market, Betsy Foster, former senior vice president, retiring co-founder and CEO John Mackey and former Whole Foods co-CEO Walter Robb are onto their next project: a startup called Healthy America LLC.
The venture raised $31 million from investors earlier this year to create a national network of wellness centers and vegetarian restaurants.
Bloomberg reported on a now-closed job posting for Healthy America, which described it as "an evidence-based lifestyle company, leading the convergence of culinary, healthcare, and wellness."
The posting mentions an aim to "meaningfully transform the health and wellbeing of individuals." Aside from food, educational, fitness and spa services may also be offered.
Incorporated in 2020, Healthy America seems to be at an office near 38th Street and Lamar Boulevard, the
Austin Business Journal
reports.