Get connected with our daily update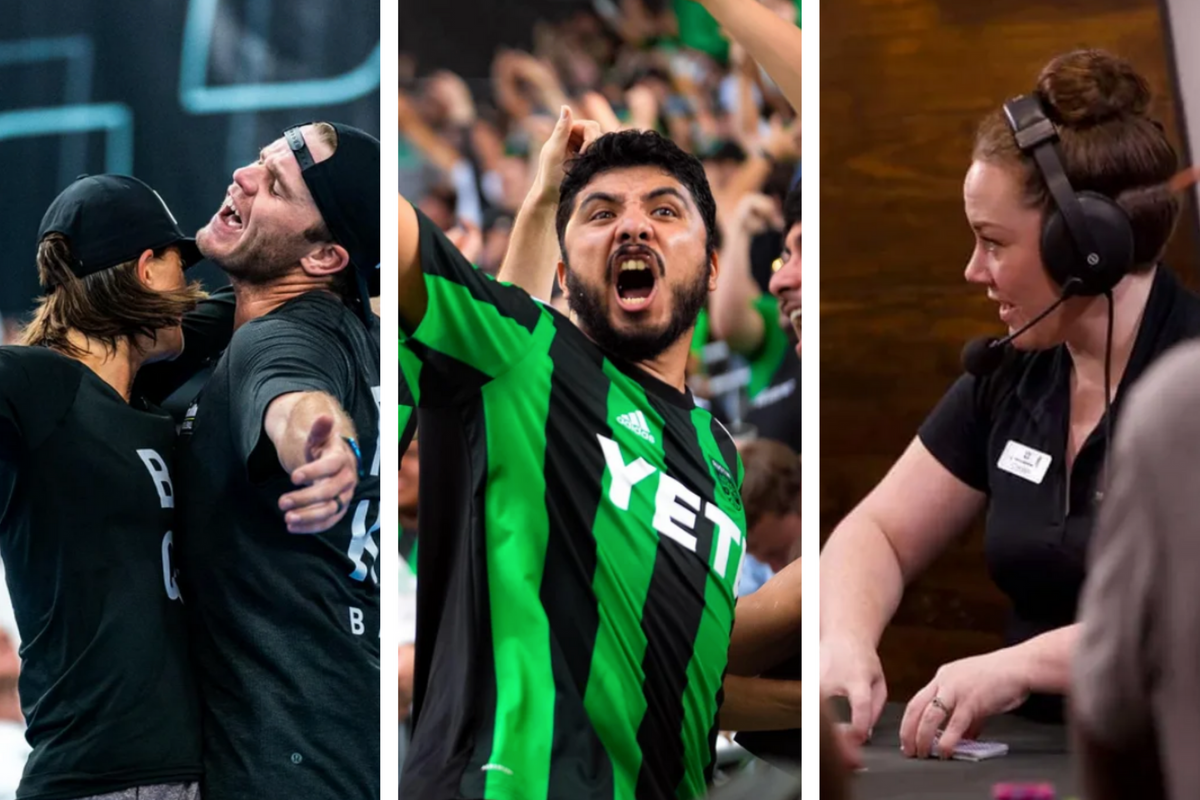 Austin is way past its days as being known soley for live music.
With the unprecedented migration of Californians, city dwellers and more into the U.S's newest "boomtown," the city has quickly transformed and built on its preexisting "weird" reputation to become a city of many identities.

---
Here are just a few things Austin has become known for this year.
Tech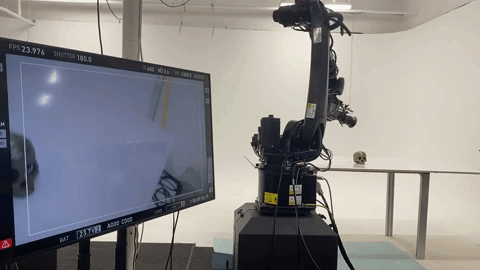 SISU claims their C31 cinema robot is the easiest to use and cheapest on the market. (Laura Figi/Austonia)
While Austin is a hub for live music, wanderlust travelers and wacky sports, it's gained the most attention for its recent rep as the nation's next Silicon Valley.
Startups and big tech like Dell have long called Austin home, but Elon Musk led a migration from California to Austin when he moved Tesla, SpaceX, Neuralink, The Boring Company and his foundation to the capital city. In October, he officially announced the new Tesla headquarters would be at the site of the new gigafactory that is completing phase 1 of construction this month.
And while Tesla's relocation has dominated EV news in the capital city, another Austin startup is currently working on extracting precious lithium from Bolivia to boost the electric vehicle industry.

Some companies have revolutionized local issues: Austin startup ICON has helped create affordable homes with 3D printing technology in Austin and even teamed up with NASA, while robots have seeped into everyday aspects of Austin life from surgeries to grocery shopping.
The surge in tech has brought in droves of talent and even fueled Austin's hot housing market during the pandemic. A U.K. study recently found the city to be the best place to move to in the world, while a LinkedIn study found that Austin leads the country in tech migration. And tech salaries are following—the city saw that Austin's average tech salaries are nearing that of California despite vastly different costs of living.
Jiu jitsu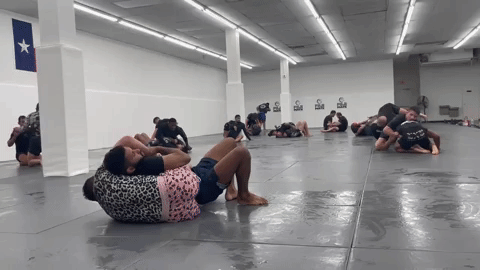 Jiu jitsu greats including Crag Jones (in leopard print) have opened gyms in Austin. (Claire Partain/Austonia)
This summer, Austin became the unlikely site of Brazilian jiu-jitsu beef as Danaher Death Squad, a famed professional crew of grapplers, split into two after a decade of working together. Formerly located in New York and Puerto Rico, the group's two new sects located separately in Austin, a burgeoning "Mecca of jiu jitsu."
Legend Gordon Ryan teamed with coach John Danaher to form a new studio, aptly named "New Wave Jiu Jitsu," in North Austin, while former teammates Craig Jones and even Ryan's brother, Nicky Ryan, opened an elite studio with the tongue-in-cheek title "B-Team Jiu Jitsu."
The B-Team is using their renowned and wacky sense of humor to attract the "Olympians" of the sport from all over the world, while New Wave's Ryan is training for big-name titles as New Wave's studio construction is underway.
While the two gyms haven't announced any rivalry bouts yet, they're both training for the WNO World Championships in 2022. And coupled with dozens of jiu jitsu gyms in the metro and Austin-based jiu jitsu media site Flo Grappling, the fast-growing sport is quickly taking off in Austin.
Poker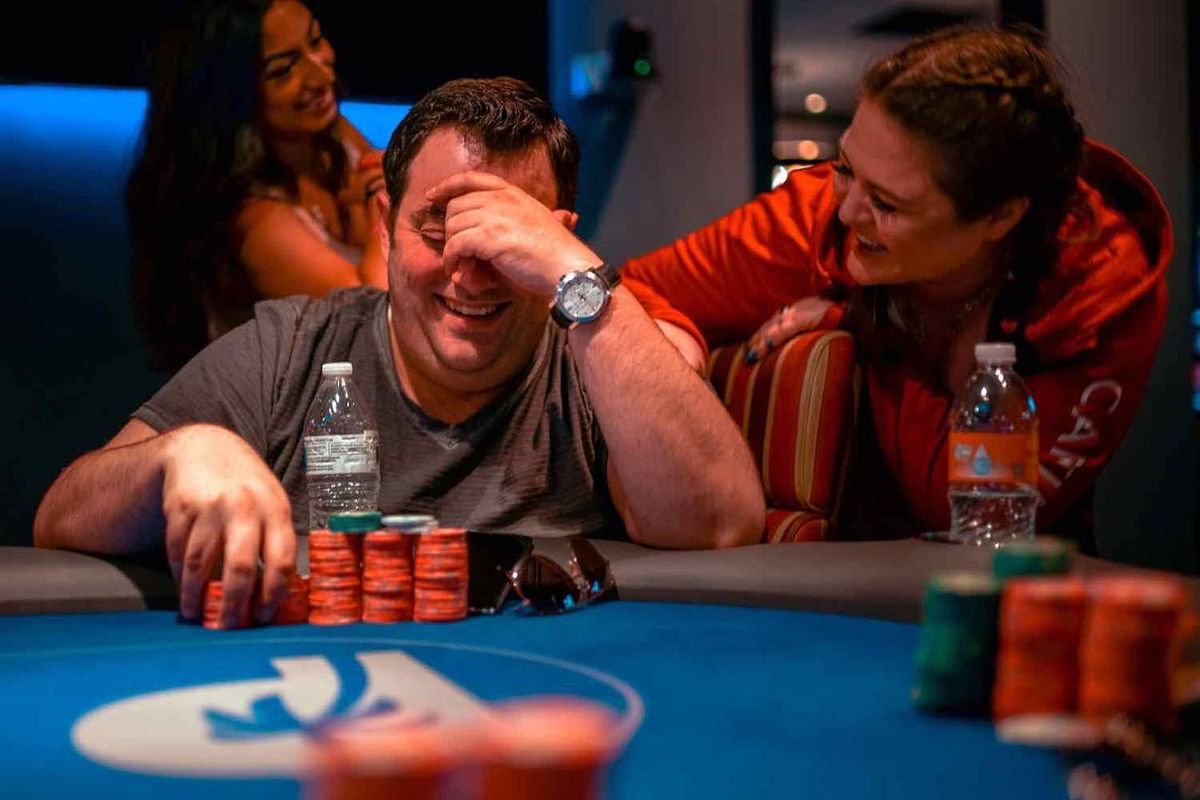 Austin's poker house scene continues to flourish through a loophole in Texas gambling laws. (Palms Social Club/Facebook)
What happens in Vegas may not always stay in Vegas anymore.
Private poker houses in Austin and Dallas are quickly gaining steam where Texas Hold 'Em got its name.
Austin is quickly becoming a hub for poker thanks to a loophole in Texas' gambling law that allows poker games to be played in private residences. Instead of taking a cut from the pot like traditional gambling ventures, private poker houses don't make money from the results of a game; instead, they get their revenue from membership and hourly fees.
One poker house, Texas Card House, used to stand alone in Austin like a small town saloon; now, around 20 are found around town.
Texas Card House was founded in 2015 with just five tables and has since expanded to include a Youtube channel with over 30,000 subscribers and regular visits from big-time poker players like Brad Owen and Doug Pope.
But they no longer hold a "royal flush" on Austin poker culture: The Lodge, based just up the road in Round Rock, is the largest poker house in Texas, and interested Austinites can find anything from poker lessons and beginner pots to $15,000 buy-ins in the Texas capital.
Crypto and NFTs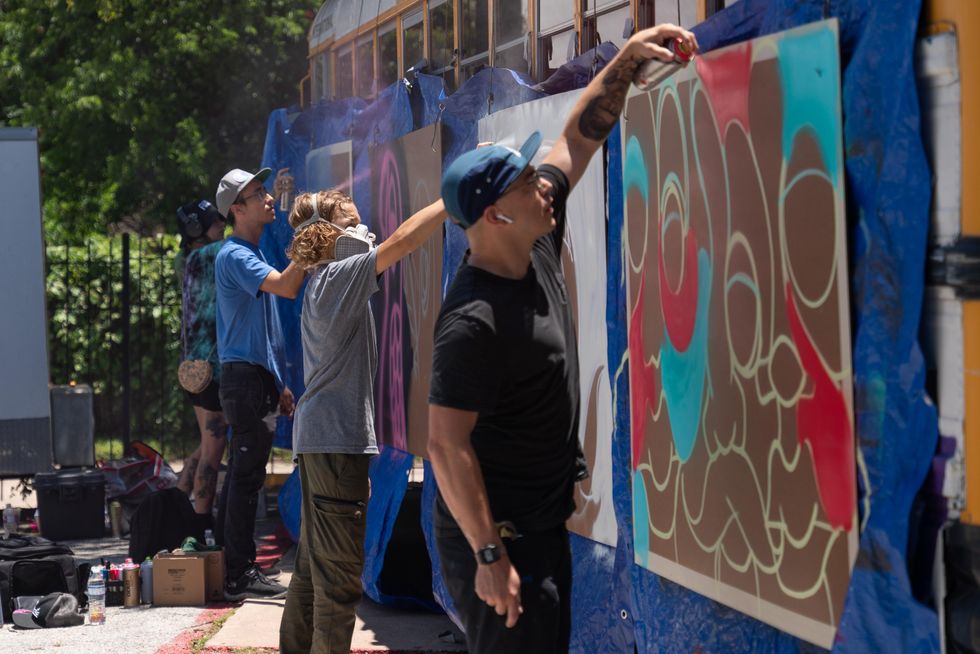 One crypto-art curator is merging physical pieces by local artists with digital NFTs. (Apollo the Curator)
Everybody who's somebody knows what an NFT is by now—at least, that's what Austin's most crypto-hip population tends to say as the once-mysterious trend grows in popularity in the city.
NFTs, or non-fungible tokens, were a mystery to the general public when self-proclaimed "Crypto Queen" and former girlfriend to Elon Musk Grimes sold $6 million crypto art in early March. The tokens usually take in the form of digital art or collector's items and serve as a "certificate of authentication" that can't be hacked using cryptocurrency Ethereum.
The tokens have since broken into mainstream culture, at least in the tech verse, as anyone from University of Texas athletes to local artists began cashing in on the craze. Draped high above Austin city streets, Sam Feldman, founder of crypto explainer marketcap.guide, created billboards that double as NFTS available for sale with positive mantras like "Bitcoin is a peaceful revolution."
Austin NFT whiz Apollo the Curator has brought local artists into the scene by combining in-person art competitions and physical pieces with a digital copy of art. Meanwhile, late Austin artist Daniel Johnston's iconic "Hi, How Are You" art has been sold as an NFT and local country singer Parker McCollum has created a fan club NFT product.
Popular sports venues, including Formula 1 track Circuit of the Americas and the University of Texas' Campbell-Williams Field, have also joined in on the movement.
And after a name, image and likeness bill was passed this summer to allow collegiate student-athletes to capitalize off of their reputation, UT athletes like football star Bijan Robinson and local business NiftyHorns are selling digital trading cards in the growing NFT market.
Soccer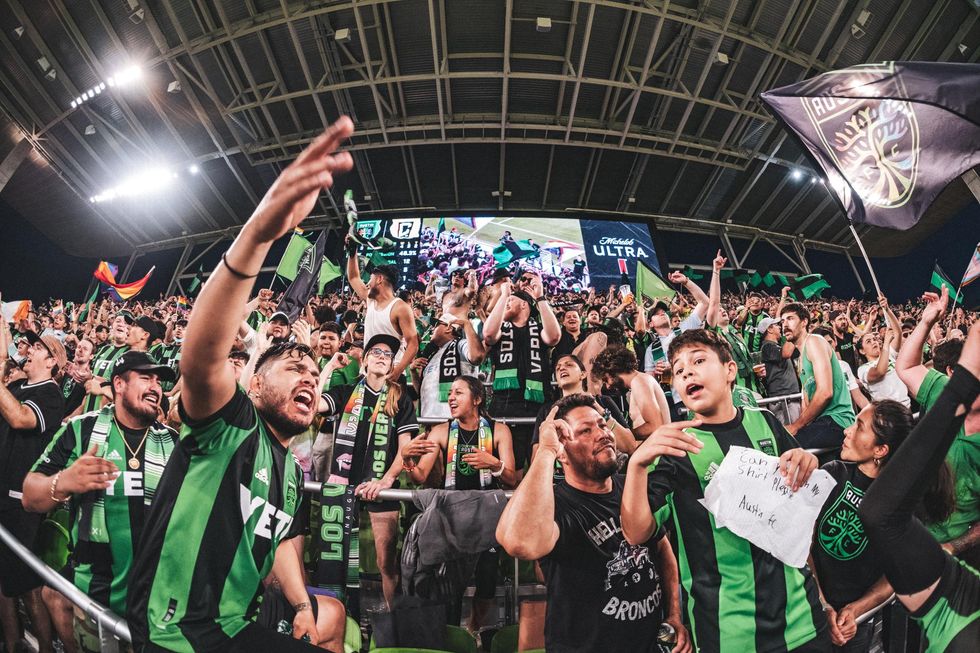 Austin FC matches are just one of many ways to get your party on in Austin. (Austin FC/Twitter)
Austin's futbol fandom gained national attention when MLS team Austin FC became the city's first professional sports franchise this year. Despite a season with just nine wins, fans consistently flooded the team's brand-new Q2 Stadium with a sold-out crowd of over 20,000. Hundreds regularly flocked to away games across the country, and many more stuck to watch parties at home at local bars and restaurants.
But the most steadfast soccer fans will argue that Austin has always been a "soccer city." In 2019, the city was the world's No. 1 market for the Women's World Cup TV ratings, and fans were rewarded with a U.S. Women's National Team match to christen the Q2 pitch back in June.
Since then, the stadium has seen two appearances from the U.S. Men's National Team and national teams from Mexico, Chile, Jamaica and Qatar, each in front of sold-out crowds.
And behind the scenes, teams like women's semipro club FC Austin Elite, the University of Texas' soccer team and even a Liga Verde Austin FC supporters' league have kept the soccer spirit alive and well in Austin.
Pickleball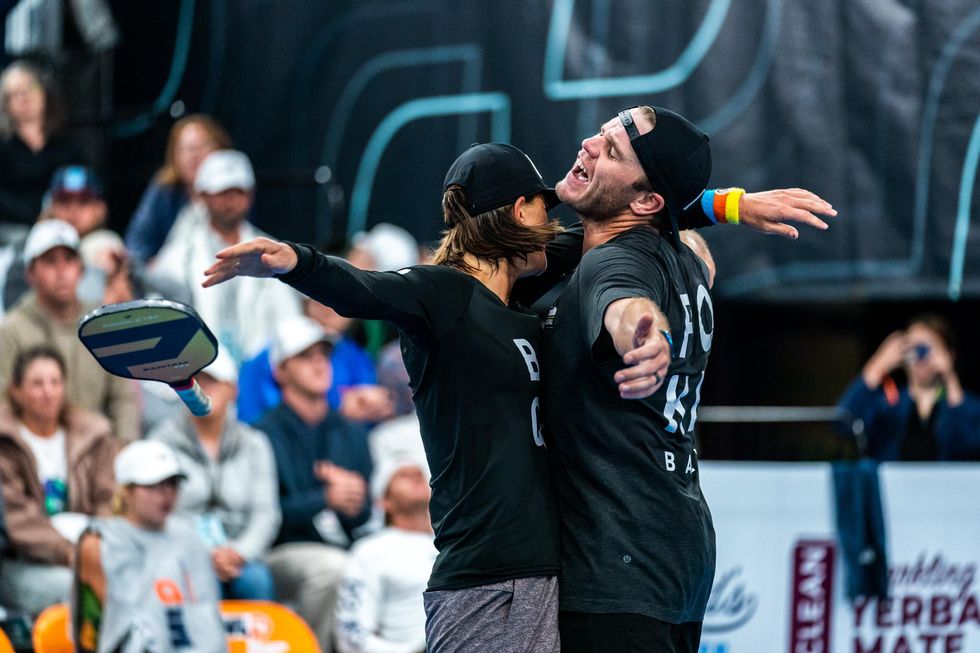 Austin saw its first Major League Pickleball season this November. (Major League Pickleball)
Austin FC may have been the city's first major league team, but it was Major League Pickleball that became Austin's first professional sports league as they launched this year.
Founded in the 1960s, pickleball is a racquet sport that resembles life-sized ping pong. Less intense than tennis and easy to learn, the fast-growing sport has quickly spread in Austin for its inclusivity and supposed addictive qualities.
Professional pickleballers, some of whom train in Dreamland's Dripping Springs full time, went head-to-head at the venue in November in front of enthusiastic fans for the MLP's first season.
The sport can be seen at 20+ parks and rec centers around Austin, including popular pickleball hangouts like Bouldin Acres. And Austin will soon be host to Texas' largest pickleball venue as Austin Pickle Ranch opens its 32-court multipurpose venue early next year.
Roller derby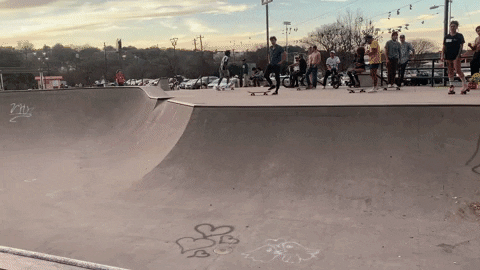 Street skating and roller derby converge in pandemic-era Austin. (Claire Partain/Austonia)

Austin invented a new era of roller derby in the early aughts as the first-ever professional flat-track roller derby league, Texas Rollergirls, was founded in 2003. Channeling the funky nature of Austin and unapologetic girl power, the league transformed into a popular form of wacky entertainment, complete with outlandish names like "Shutem Up Buttercup" and halftime band performances.
The Rollergirls' influence quickly spread beyond Austin, helping create new leagues around the world and inspiring a documentary. And even though the pandemic forced bouts to be canceled, many athletes stayed on their wheels and went "full circle" as they took to outdoor skating.
Skate parks, once reserved for mostly-male skateboarders, saw an influx of roller derby athletes, trick skaters and newbies around the city as quarantine raged on. Spurred on by viral TikToks, the sport grew across the country—but especially in Austin, where roller roots run deep.
Texas Rollergirls has been postponed from in-person events since February 2020 but is hoping to resume operations in early 2022 if COVID conditions allow it.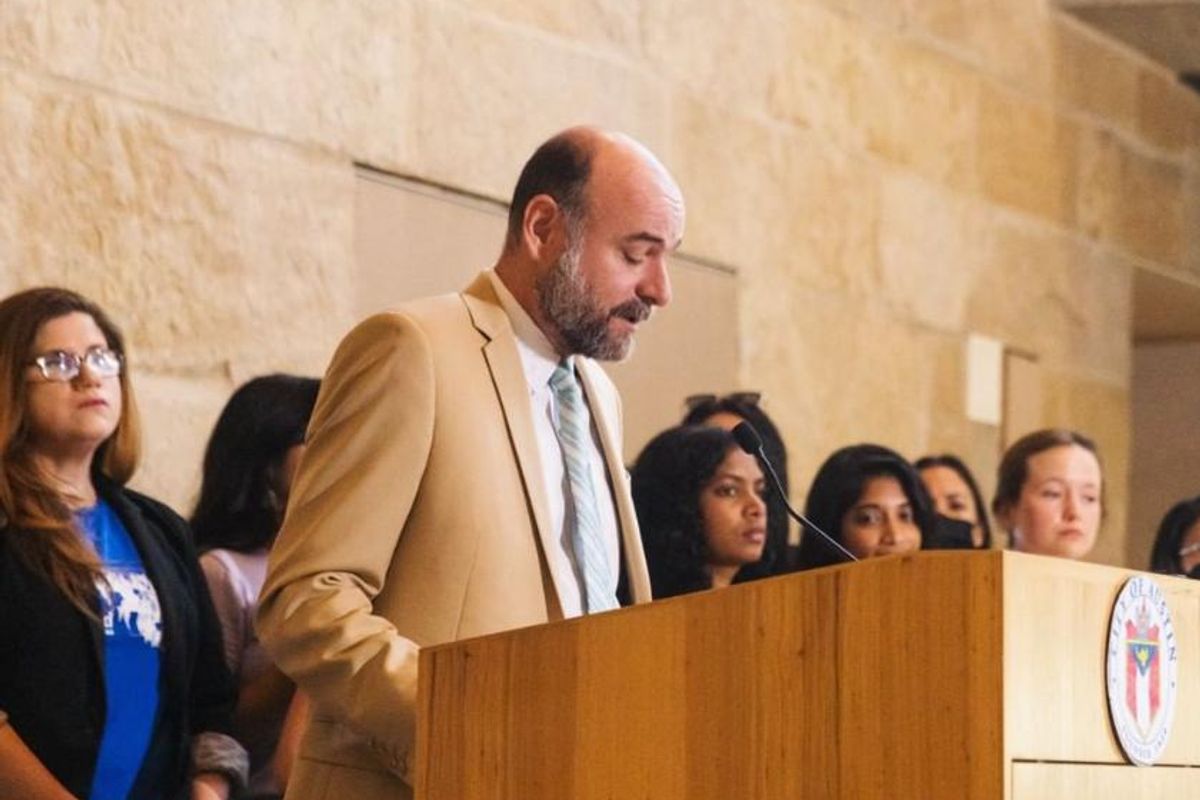 The U.S. Supreme Court overturned Roe v. Wade, the landmark ruling that guaranteed a constitutional right to an abortion, Friday morning. Moments later, Austin City Council set a special meeting for next month to pass a resolution aimed at decriminalizing abortion.
The GRACE Act, which stands for guarding the right to abortion care for everyone, is a twofold plan submitted by council member Jose "Chito" Vela. It recommends that city funds shouldn't be used to surveil, catalog, report or investigate abortions. It also recommends that police make investigating abortion their lowest priority.
Council Member Vanessa Fuentes, who co-sponsored the resolution along with council members Paige Ellis, Kathie Tovo and Mayor Steve Adler, said the importance of the GRACE Act cannot be overstated.
"By introducing this resolution during a special session, City Council is doubling down on fighting back for reproductive health," Fuentes said. "Items like the GRACE Act will promote essential healthcare while enabling individuals to exercise their bodily freedom."
The act takes an approach similar to when former council member Greg Casar moved to decriminalize the possession of small amounts of marijuana. Ultimately, state law doesn't allow city officials to order police chiefs to adopt specific enforcement policies so the resolution would be a request to Police Chief Joe Chacon. In May, Politico reported that Vela is having "ongoing conversations" with Chacon about the proposal.
Austonia contacted Attorney General Ken Paxton for comment on the GRACE Act but did not hear back by time of publication. On Friday, Paxton celebrated the overturning of Roe and announced an annual office holiday on June 24 in recognition of the high court's decision.
In a press release, Vela said the Texas state government has a history of overturning municipal protections of human rights. Thirty days after the Supreme Court's ruling, Texas will ban all abortions, with exceptions only to save the life of a pregnant patient or prevent "substantial impairment of major bodily function."
Still, Vela expressed hope for the GRACE Act's longevity. Council's special meeting on it is set for the week of July 18.
"We know this resolution is legally sound, and Austin is not alone in this fight," Vela said. "We are working with several other cities who are equally horrified by the prospect of an abortion ban and want to do everything they can to protect their residents."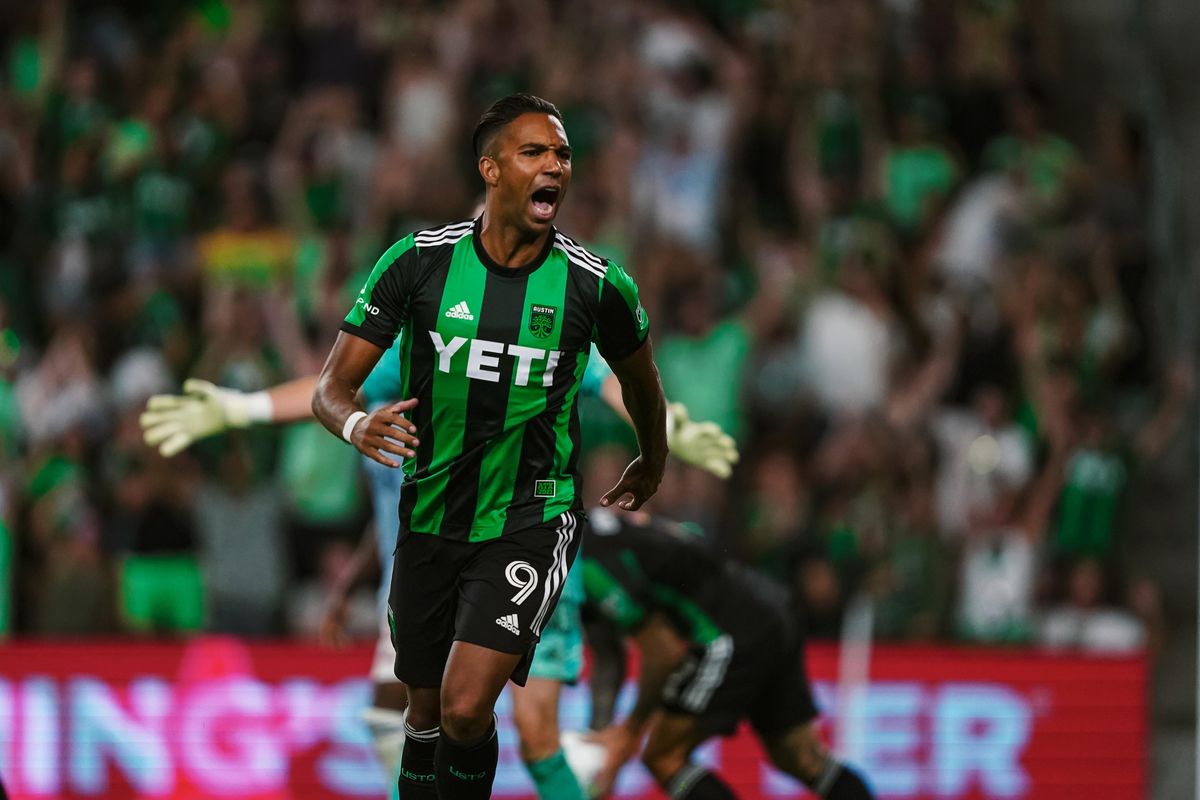 Despite a 2-0 deficit, there was a pot of gold for Austin FC after all as it celebrated its annual Pride Night with rainbows and a 2-2 comeback draw to FC Dallas Saturday night.
After three FC Dallas losses last season, the Dallas derby draw marks the first time Austin FC has tied against its Copa Texas rival. Austin continues to edge over FC Dallas as it sits at 3rd in the MLS West.
Here are the biggest takeaways from the match:
A somber start
¡Ya Basta! Enough! End Gun Violence. #uvaldestrong

📷 @arubiophotos pic.twitter.com/3PiVdTPtik

— Los Verdes (@LosVerdesATX) June 26, 2022
Decked out in colorful hues for LBGTQ+ Pride, Verde fans started the match on a somber note as they held up banners to take a stand against gun violence before the match.
As the national anthem began, fans held up banners with the names of each child that was killed in the Uvalde school shooting and a plea to "end gun violence."
The supporters' section was also dotted with Pride flags and a "Bans off Our Bodies" banner in protest of the Supreme Court's decision to overturn Roe v. Wade.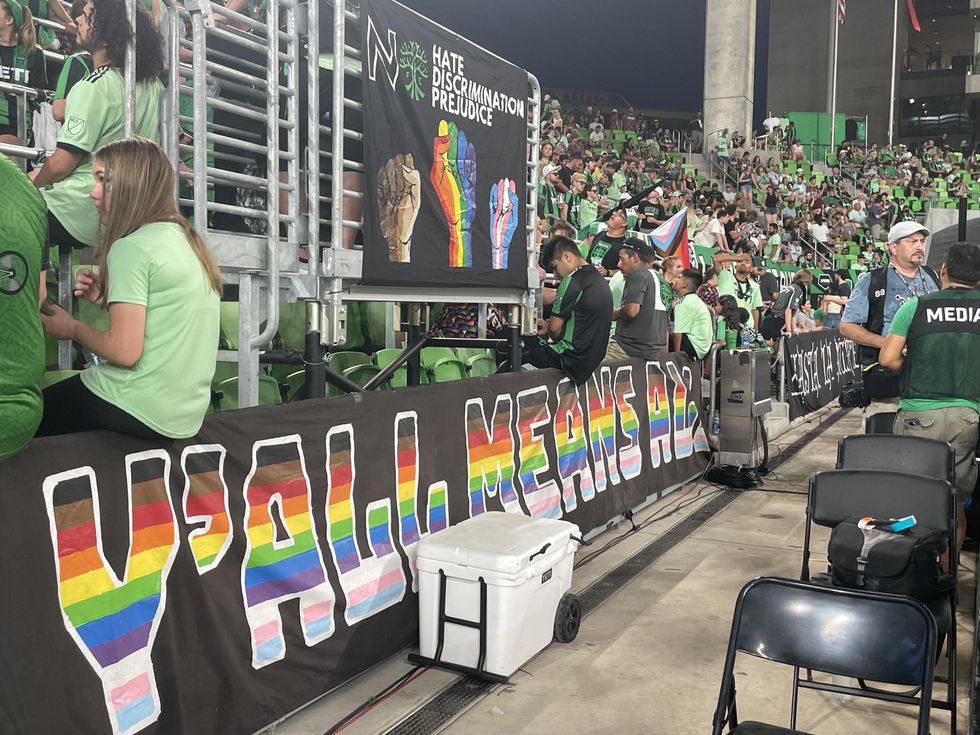 (Claire Partain/Austonia)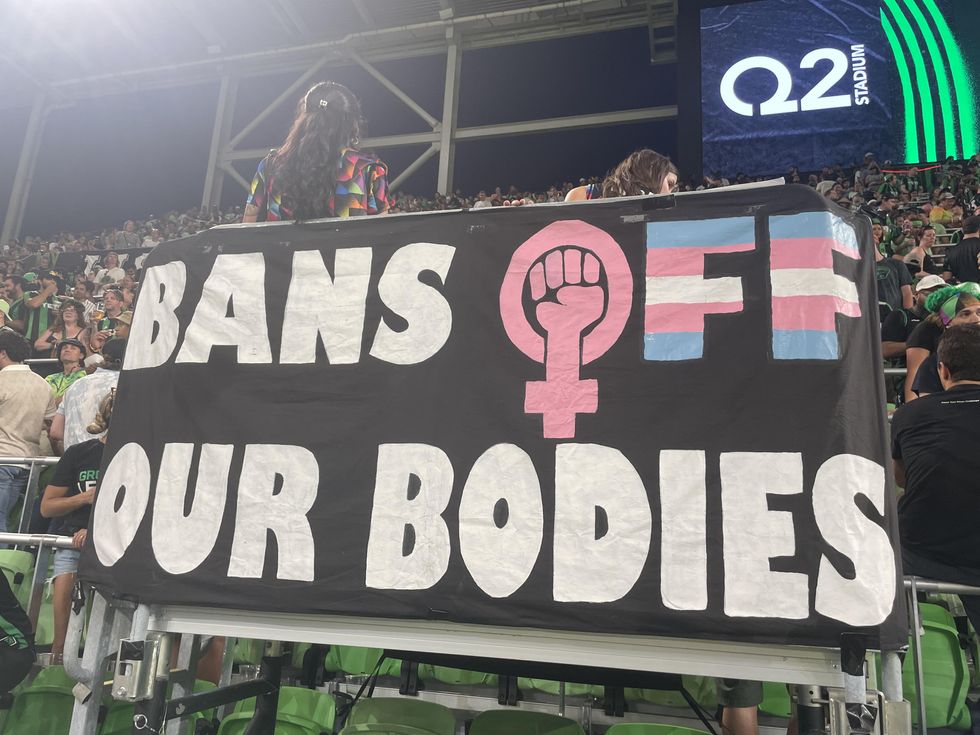 (Claire Partain/Austonia)
FC Dallas earns a 2-0 lead
Paul Arriola is there to put it away and put @FCDallas ahead! pic.twitter.com/Z4AMmM6lp3

— Major League Soccer (@MLS) June 26, 2022
That sober tone continued onto the pitch. With midfielder Daniel Pereira's absence due to a red card, the Verde and Black lost two goals to FC Dallas by the 70th minute of play.
FC Dallas played it sneaky for the first half of the match, giving Austin FC plenty of room to hold possession as it waited to strike on a Verde error. That mentality proved dangerous for Austin as Dallas' Paul Arriola took advantage of Brad Stuver's deflection to score the first goal of the night in the 57th minute of play.
Dallas struck once more as Brandon Servant pushed past the Verde line to score the second goal of the match.
Austin FC strikes back
Sebastián Driussi pulls one back!#AustinFC are still in this one. 👀 pic.twitter.com/Yoi0x768jb

— Major League Soccer (@MLS) June 26, 2022
But energy quickly returned to Austin's favor thanks to Designated Player Sebastian Driussi, who scooted past several FC Dallas defenders alongside Moussa Djitte to snag an unlikely first goal for Austin.
A full Verde comeback
Late drama in this Texas Derby!@AustinFC ties it up, Danny Hoesen with the diving header. 😱 pic.twitter.com/Jk2f4fIEXG

— Major League Soccer (@MLS) June 26, 2022
Austin's subs proved deadly as momentum returned to the home team toward the end of the match. A well-placed cross from Nick Lima—and a diving header from a fresh-legged Danny Hoesen—helped the team secure the draw with a second Verde goal in the 84th minute of play.
Hoesen, who was Austin's first starting striker last season, has now scored two goals with the team after a yearlong injury stuck him on the bench.
From Your Site Articles
Related Articles Around the Web