Get connected with our daily update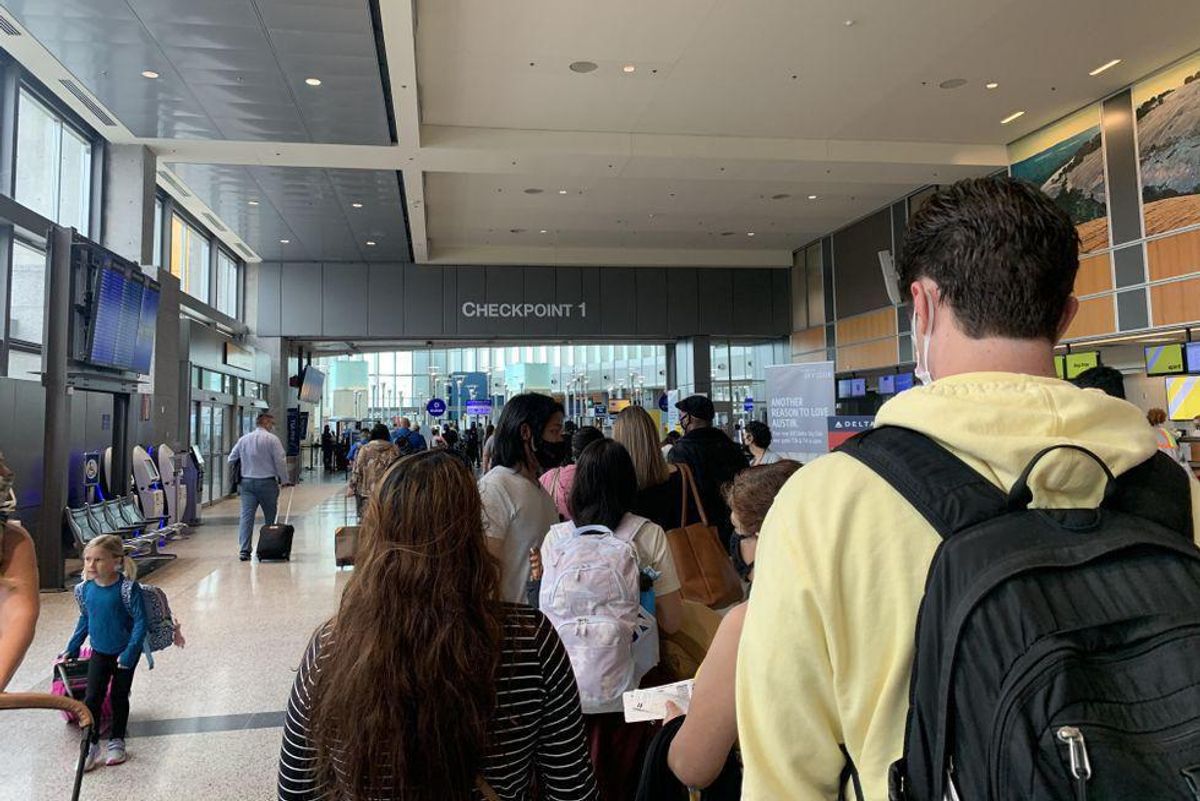 Just months after the pandemic saw airport traffic reach record lows, Austin-Bergstrom International Airport bounced back with its fifth-busiest month on record in July 2021.
---
Passenger traffic growth was up 279.6% in July 2021 when compared to July 2020, and the first seven months of 2021 (January-July) was up 54.9% when compared to the same time last year, according to the latest report from ABIA.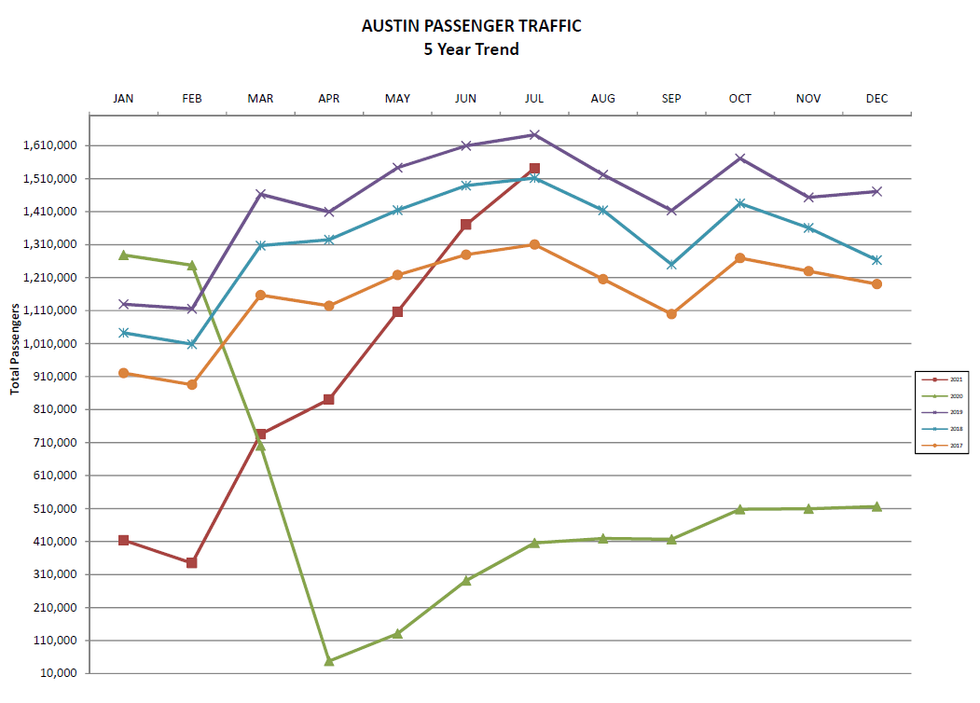 Austin saw it's fifth-busiest month on record in July 2021. (Austin-Bergstrom International Airport)
Although the airport hasn't quite recovered to record-setting 2019 levels after decades of growth, it is reaching 2018's traffic levels, according to ABIA's public information officer Bryce Dubee. "The trend this summer has been a very strong recovery," he said.
While July 2021 seems unscathed from the impact of the third COVID surge, August 2021 could see a dip as cases rose higher than the first surge in summer 2020 and some may cut back on their travels. On the week of Aug. 18, the Transportation Security Administration saw a 10-week low of traffic at airport security checkpoints, and Aug. 17 saw a 28% decrease in air passenger screenings when compared to Aug. 1.
But Dubee said there are no signs that travel dropped with the rise of the Delta variant. By at least Labor Day weekend, any dip in numbers had clearly recovered: on that Friday, traditionally the busiest day of Labor Day weekend-related travel, more travelers flew out of Austin than did on the same day in 2019. From Thursday through Monday of that weekend, the airport hosted some 110,000 outbound travelers.
The new report comes as the U.S. reversed its pandemic-long travel ban.
On Monday, White House COVID-19 Response Coordinator Jeff Zients announced that all fully vaccinated international travelers will be able to enter the U.S. starting in early November with proof of a negative COVID-19 test. The ban, which was implemented in 2020, restricted travelers from a number of European countries, Iran and China throughout the pandemic.
Per the announcement, unvaccinated Americans reentering the U.S. will need to clear tighter restrictions, including a negative test before departing and after arrival.
However, the announcement may not mean the airport is flooded with travelers; as kids return to school, the city could see a pause from the summer travel frenzy.
"We're anticipating that there will be a slowdown that happens every calendar year—summer is over, kids go back to school—and with that continued slower recovery on the business traveler front, we do anticipate that the September slowdown might be a bit more significant than it would be if it was a non-COVID year," Dubee said.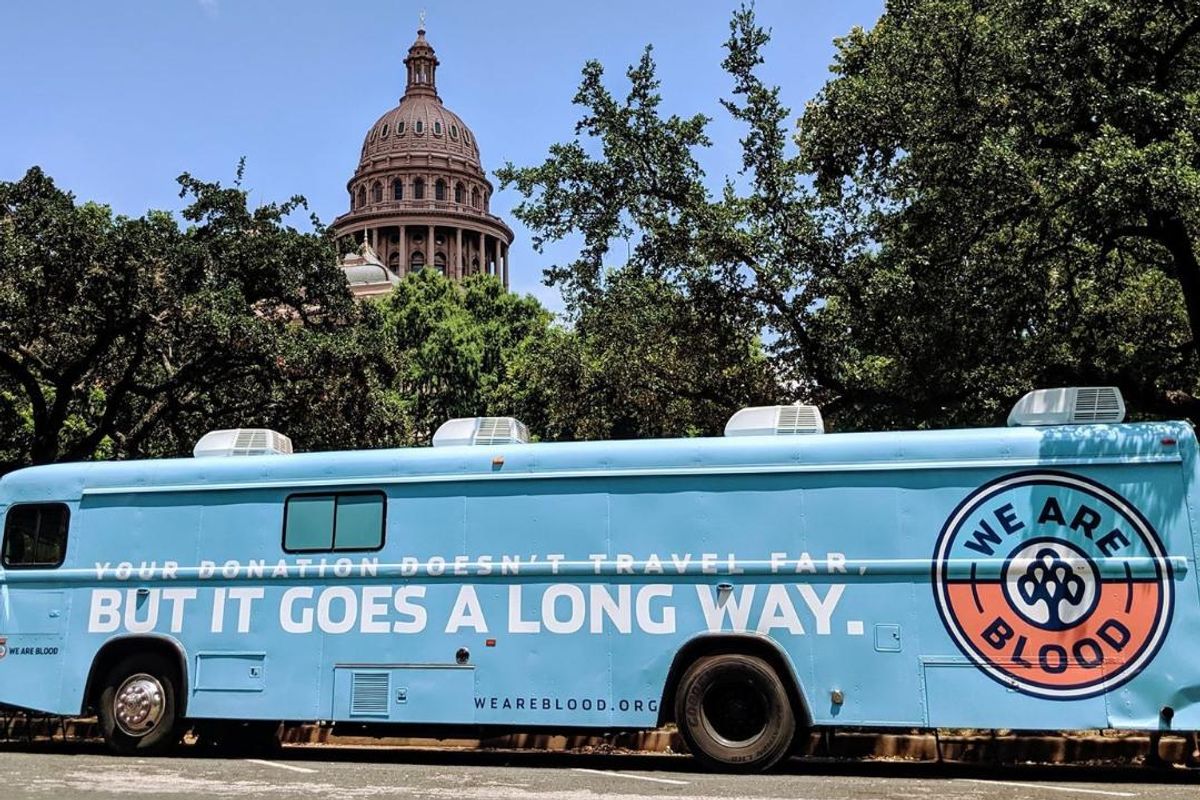 Communities are rallying together after an 18-year-old shot and killed 19 students and two teachers at Robb Elementary School in Uvalde, Texas.
Funds from organizations all around the state–including from Austin's own Los Verdes–are being raised to support families affected by the tragedy. Here's how you can help.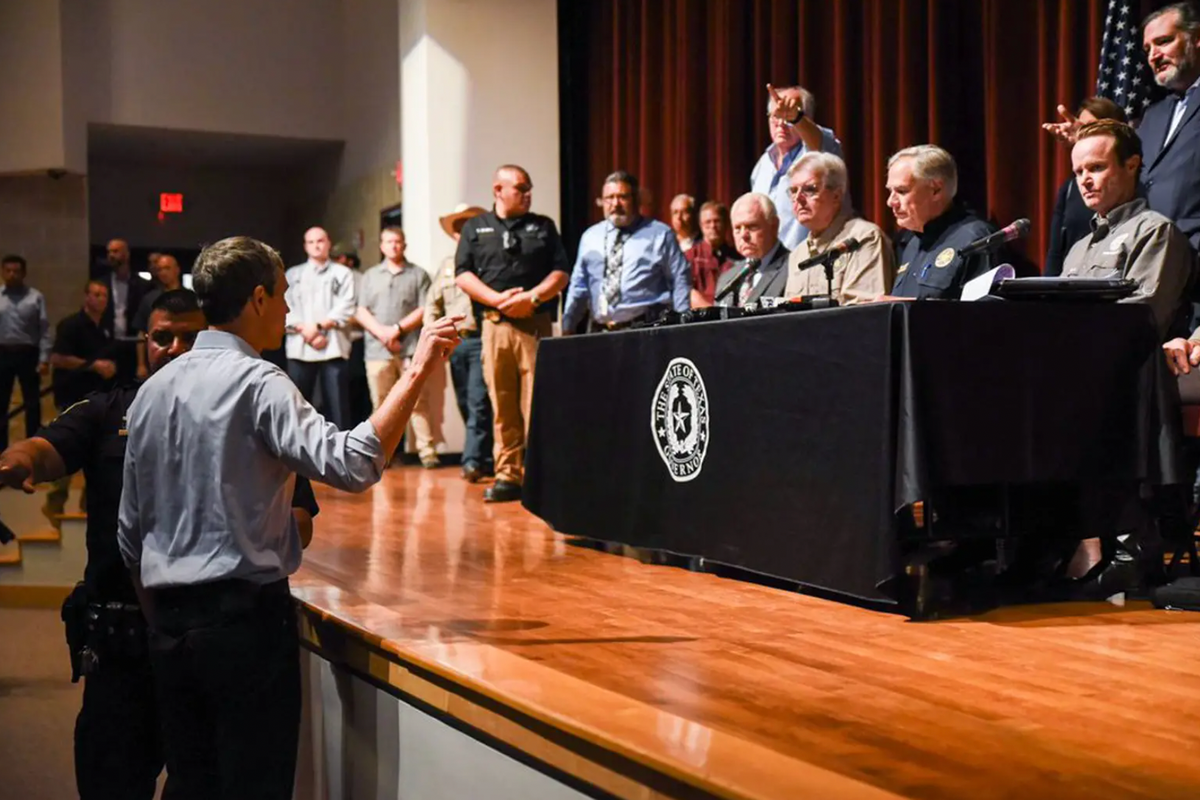 By Patrick Svitek
Beto O'Rourke caused a dramatic scene on Wednesday when he angrily confronted Gov. Greg Abbott at his news conference about the Uvalde school shooting, yelling, "This is on you."
After Abbott was done giving his initial remarks, O'Rourke approached the stage and told Abbott he was "doing nothing" to combat gun violence. He said the Uvalde massacre, in which a gunman killed 19 children and two adults, was "totally predictable."
Some of the Republican officials onstage with Abbott quickly denounced O'Rourke, telling him to go away. Another man onstage used expletives to criticize O'Rourke for interrupting the event. O'Rourke was eventually escorted away amid the unruly scene.
"I can't believe that you're a sick son of a bitch that would come to a deal like this to make a political issue," Uvalde Mayor Don McLaughlin told O'Rourke at one point.