Get connected with our daily update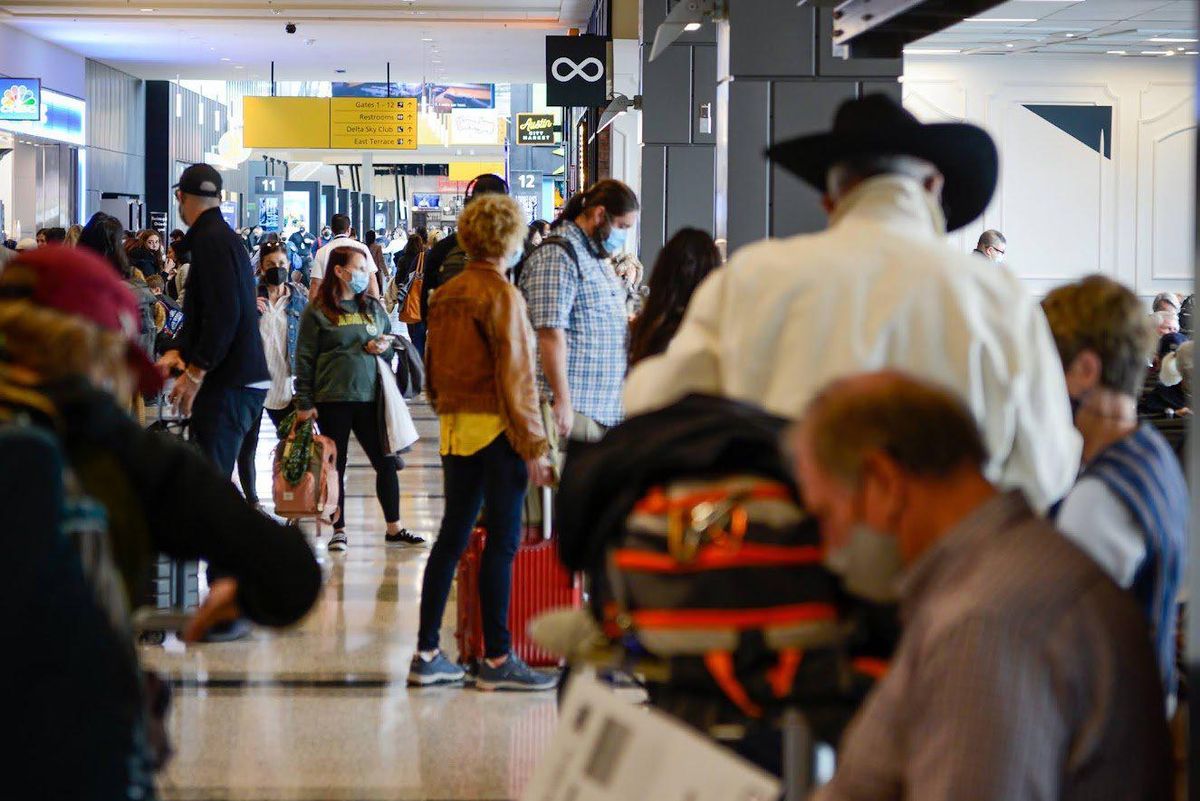 As the travel industry bounced back last year, Austin-Bergstrom International Airport expanded to 26 brand new nonstop flights and achieved carbon neutrality in 2021. And it's going to see even more in 2022.
---
With major expansions in the works, there is a decade's worth of renovations ahead of the airport and many of them will be visible in 2022. Austonia spoke with airport chief business and finance officer Mookie Patel about what changes are coming to the airport this year.

Newly opened
ProntoWash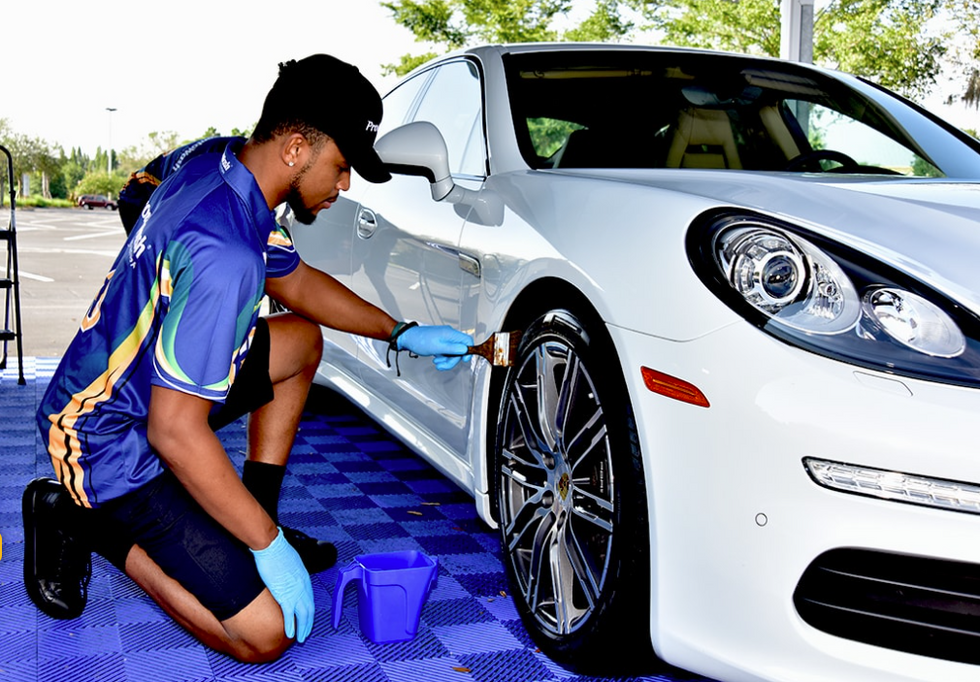 ProntoWash can clean your car from its parking spot at the airport. (ProntoWash)
A new partner with the airport's parking garage, ProntoWash can now clean your vehicle while you're jet-setting. Using an eco-friendly, waterless system, ProntoWash can wash, sanitize and detail your car from its parking spot, or if you want a more premium service, you can leave your keys and the car will be delivered back to its spot when it's done. ProntoWash is not exclusive to the airport—the company can come to you no matter where you are in Austin. Services start at $30 for a wash and detail treatment.
If you come back to a problem after a trip, Patel said to contact the airport garage staff, who can jump cars, fix flats and even bring you gas if need be.
Jabbrrbox
Check out the new Jabbrrboxes in the terminal designed to give you the perfect on-the-go workplace environment!

Download the mobile app and make reservations today: https://t.co/RLOLy5yHvw

📍Located near gate 5, 22, & 23 pic.twitter.com/njaedoQZ2L

— Austin-Bergstrom International Airport (AUS) (@AUStinAirport) January 6, 2022
In the pandemic era, Patel said one of the more challenging tasks has been to provide passengers with space of their own. Whether you need a place to take an important business call or just a quiet minute to breathe, ABIA has rolled out a pilot program of six Jabbrrboxes that are open now. The 4' x 4' x 7' 6" box is soundproof, has a desk, upholstered bench and can be reserved in 30-minute increments.
Patel said he envisions traveling musicians using the Jabbrrboxes to write music or practice their set. The boxes are rented through the Jabbrrbox app, starting at $10 per 15 minutes or $15 for 30 minutes.
MishiPay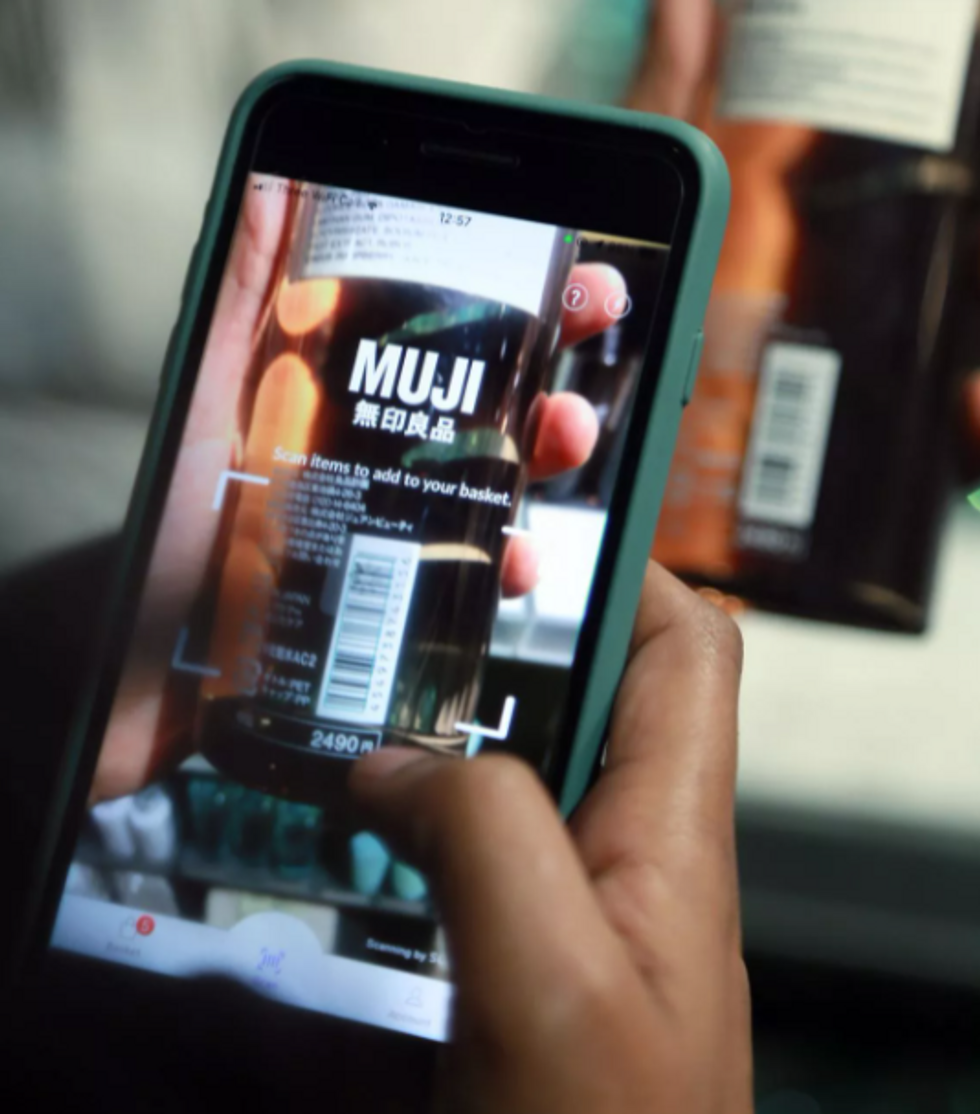 MishiPay has been enabled in certain storefronts at ABIA. (MishiPay)
The days of interacting with sales associates are over in the age of MishiPay, which has landed at ABIA in Paradies Lagardère storefronts like Brighton, the CNBC store and The Scoreboard. MishiPay allows customers to scan their items as they shop, pay via your phone's Apple, Google or Samsung Pay and simply walk out, all without having to download an app. MishiPay can also send expense reports and store wish lists as you shop.
Zocalo Café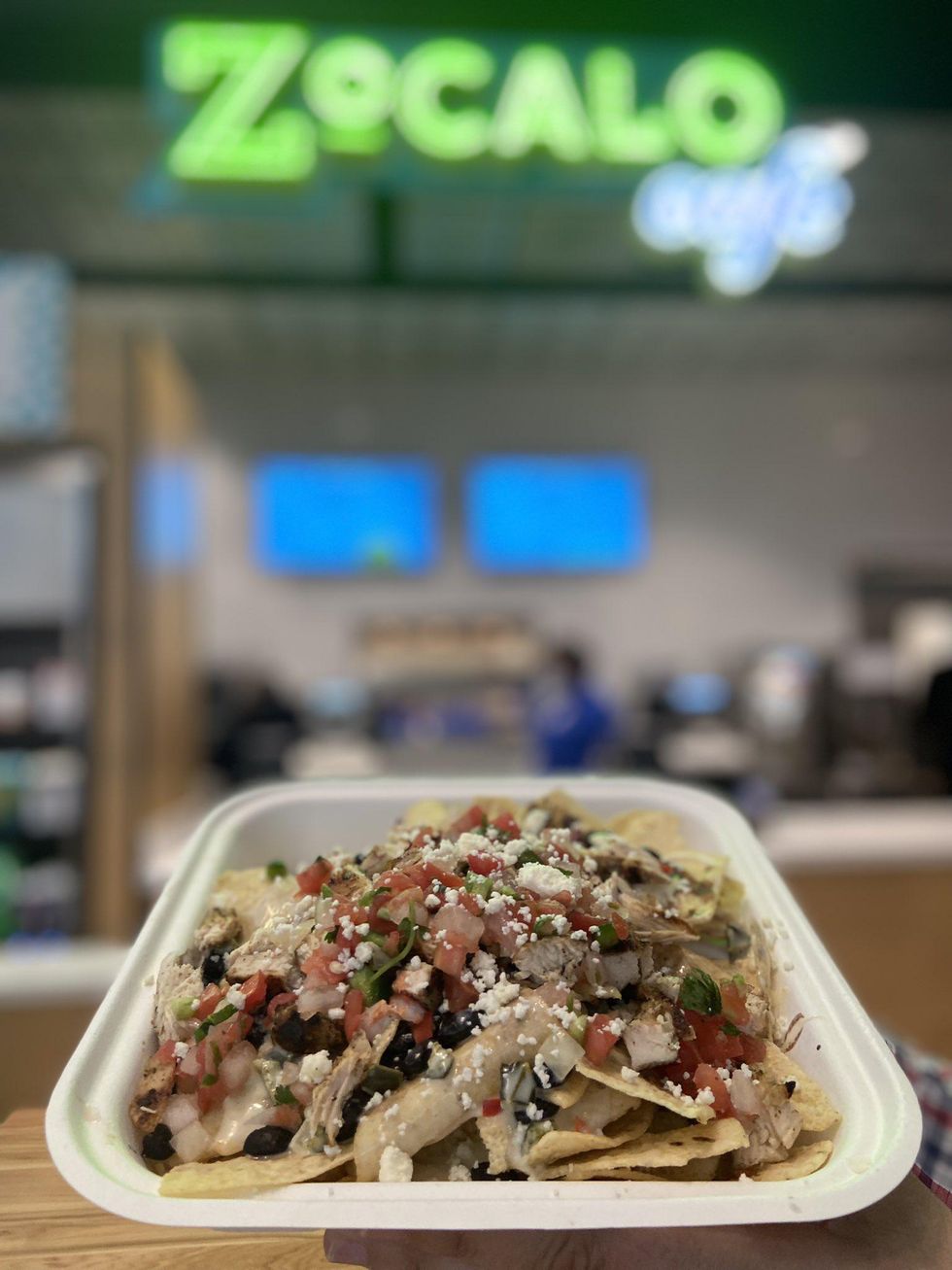 Zocalo is serving up Tex-Mex favorites. (ABIA)
From the minds behind "Dazed and Confused" Top Notch Hamburgers and Galaxy Café, Zocalo Cafe is newly opened near Gate 12. The café is slinging Tex-Mex favorites like a migas breakfast bowl, breakfast taco plate, queso and frozen margaritas.
Coming this year
Thurman's Burgers
ABIA is known for bringing in local restaurants, but this time, the airport is trying a new concept with Thurman's Burgers. From the creators of The Salt Lick, Thurman's Burgers will make airport history by originating inside ABIA and then expanding streetside if the concept does well. The restaurant, which ABIA staff is expecting to open in the next month or so, will serve gourmet burgers with pork, beef and brisket options on the menu. With around 17.2 million passengers passing through the airport each year, Patel said Thurman's will be able to test the product out before taking the pilot to the greater Austin area.
"It'll be a very, very unique, juicy burger that we're proud to say it's going to start here at AUS," Patel said.

Art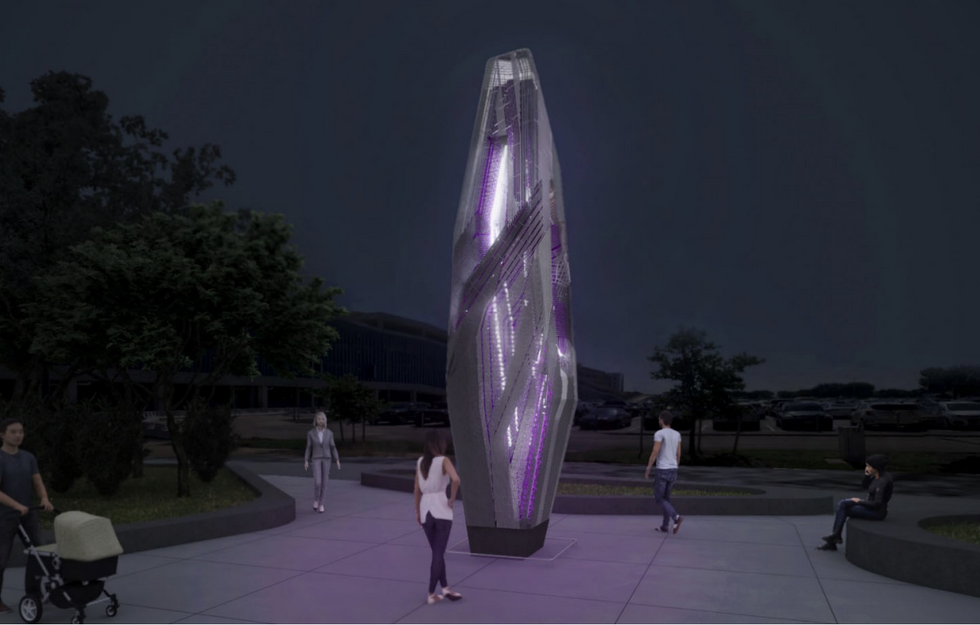 Plume will stand tall, acting as an anchor for the nearby parking garages. (Rendering by ABIA)
Known for its commitment to showcasing local art, ABIA will debut a new art piece nestled right by the parking garages. Created by artists Clay Odom and Kory Bieg, "Plume" was inspired by moontowers, contrails, local fauna and the nature and character of Austin. The exhibit will light up in the night and is expected to be unveiled in summer 2022.
App parking reservations
Coming to airport parking in either the third or fourth quarter of this year, ABIA is rolling out a more robust online booking application for parking reservations. Through the new app, customers will also be able to get discounts on hotels, in-airport kiosks and potentially park closer to the terminal.
Though it is still a ways off, Patel said to look forward to an online food court coming to your phone that will allow you to order gateside food delivery around 2023. Patel said he anticipates the application to be very similar to apps Austinites are used to, like Favor and Postmates.
New IT building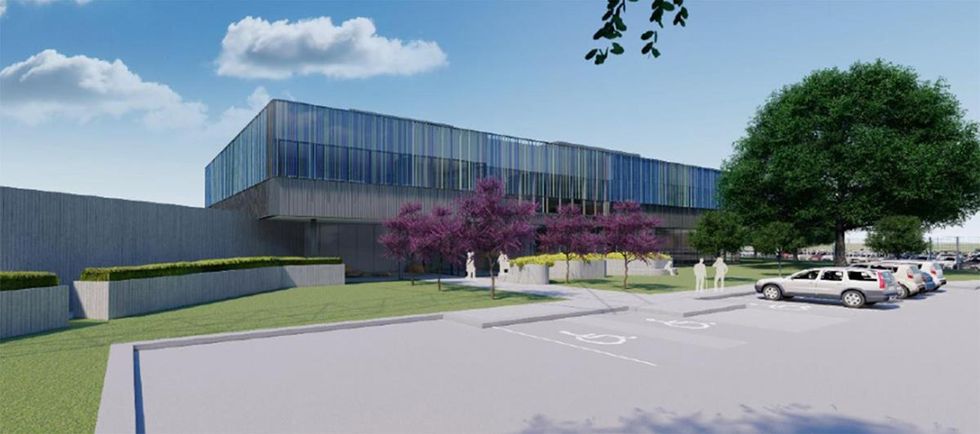 A rendering of what the new IT building will look like. (ABIA)
After revitalizing the current 10,000 square foot IT building, ABIA is planning to open the new Information Systems and Technology Building in the coming weeks. The renovation has upped the building to 40,124 square feet, with two floors of staff meeting space, communication operations, network equipment space and four times the space.
Construction
As the airport builds toward its expansion plan that includes a midfield concourse with at least 10 new gates and two new taxiways, this year will see the start of some of the nonstop construction. In order to complete the construction, the South Terminal will eventually be closed and removed. The terminal has yet to be closed, which Patel said is due to a backlog of planning and main terminal projects that will eventually lead to the closure.
With increased cargo demand, the construction of a new air cargo facility is expected to start in the spring. The new facility is slated to be 90,000 square feet.
In the Barbara Jordan Terminal
In the summer, ABIA will begin construction on a new baggage handling system, gate 13 improvements that will include new ADA-compliant escalators and add remote gate operation. At some point in 2022, ABIA will begin construction on a West gate expansion that will add three new contact gates to the terminal.
Admirals Club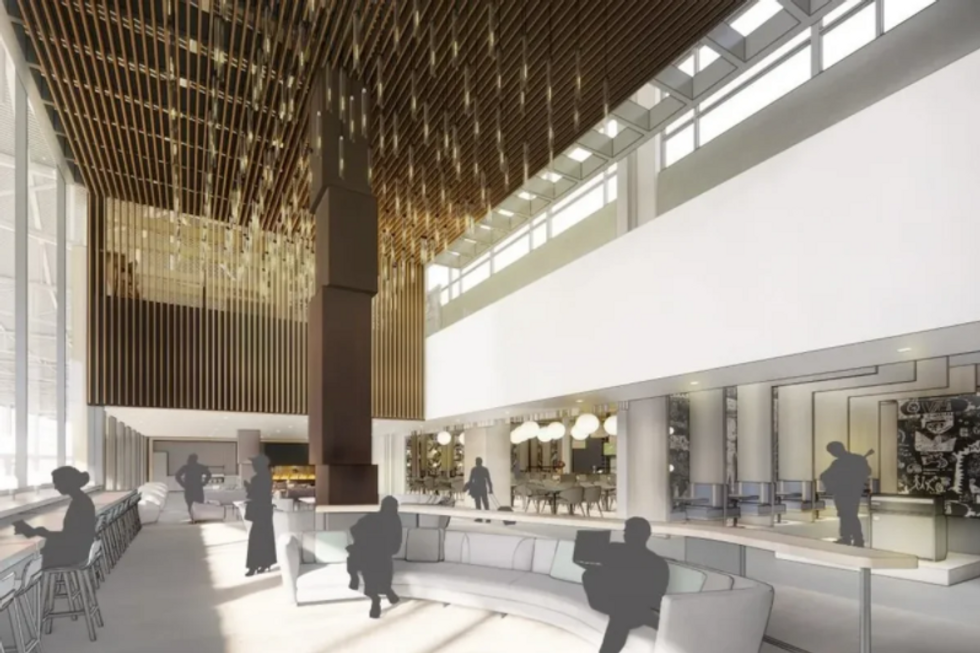 American Airlines said visitors will "get a taste of the Austin vibe," inside its new to-be-built lounge. (American Airlines)
Breaking ground in 2022, the new American Airlines Admirals Club will span 15,000-square-feet near gate 14. The membership-based lounge will be able to seat more than 250 passengers and includes complimentary food, beverages, Wi-Fi, magazines, business centers and a playroom for kids. It has not announced when it will be completed.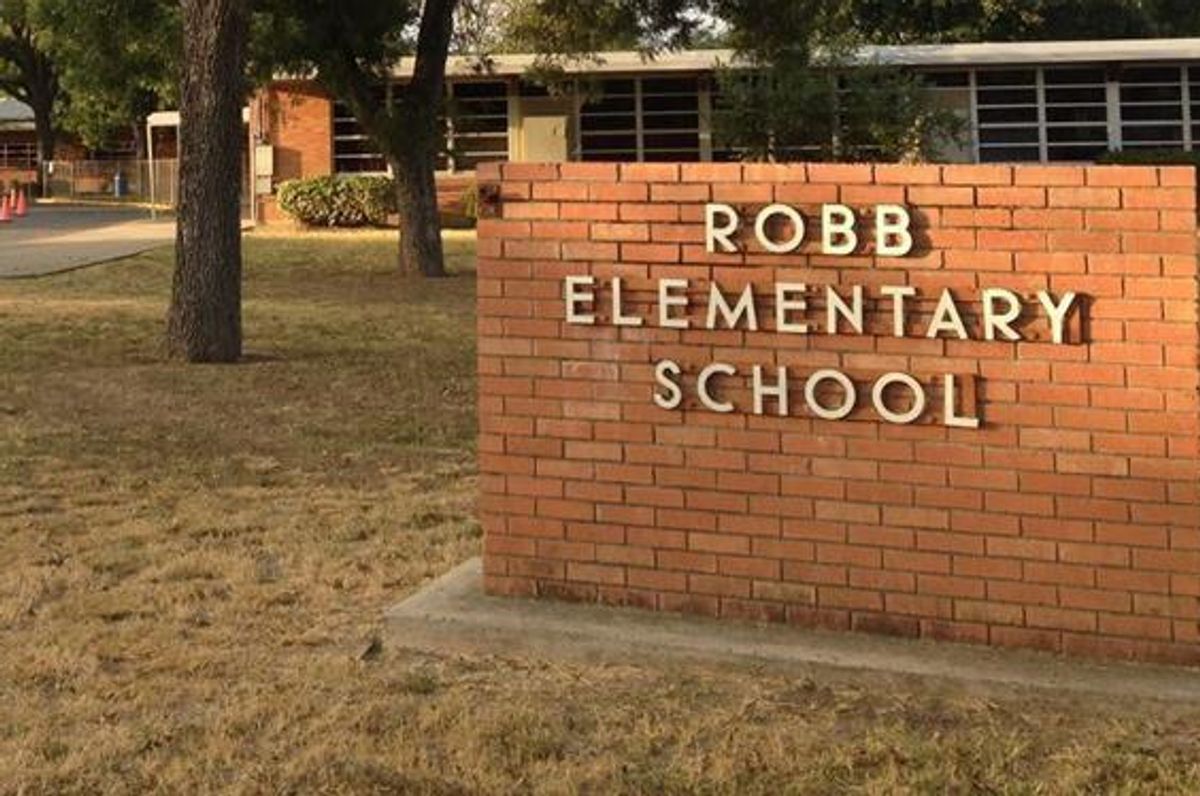 Eighteen kids and three adults are dead after a shooting at Robb Elementary School in Uvalde, Texas—a small town an hour and a half west of San Antonio—on Tuesday afternoon.
Abbott said the suspect, an 18-year-old male, is believed to have been killed by the police. The Uvalde Police Department said the shooting began at 11:43 a.m. Tuesday.
"What happened in Uvalde is a horrific tragedy that cannot be tolerated in the state of Texas," Abbott said. "He shot and killed—horrifically, incomprehensibly."

Texans are grieving for the victims of this senseless crime & for the community of Uvalde.

Cecilia & I mourn this horrific loss & urge all Texans to come together.

I've instructed @TxDPS & Texas Rangers to work with local law enforcement to fully investigate this crime. pic.twitter.com/Yjwi8tDT1v
— Greg Abbott (@GregAbbott_TX) May 24, 2022
According to University Health Hospital officials, a 66-year-old woman and 10-year-old girl arrived in critical condition. Uvalde Memorial Hospital reportedly received 13 children for treatment and two individuals who were already deceased. At the time, it was believed 14 had died in this shooting.

The shooter prompted a lockdown at the elementary school of just under 550 students, with San Antonio Police sending SWAT, and Eagle chopper and Crime Scene Investigators.
According to White House press secretary Karine Jean-Pierre, President Joe Biden has been briefed on the tragedy and "His prayers are with the families impacted by this awful event, and he will speak this evening when he arrives back at the White House."
At 19 deaths, it is the deadliest shooting at an elementary school since 26 at Sandy Hook Elementary lost their lives. This is the U.S.'s 213th mass shooting of 2022.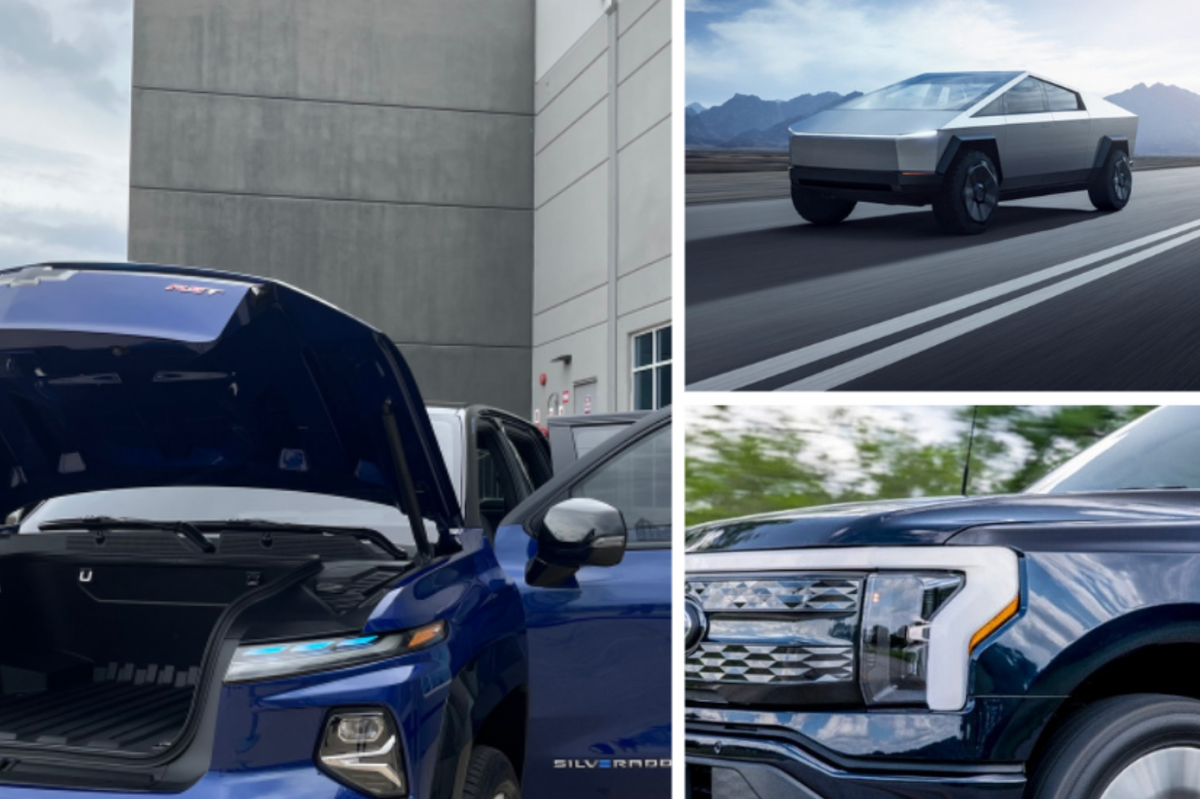 General Motors stepped onto Tesla's turf this week by bringing the 2024 Chevy Silverado EV to Austin for a showing. It's driving up competition in an increasingly hot market for electric pickups, which include the Cybertruck and Ford's F-150 Lightning.
"Especially here in Austin, there's a really, really high interest in electric vehicles and keeping that zero-emissions goal in mind," said Rachel Reid, a spokesperson for General Motors. "And then just like anywhere in Texas, trucks are something that people use in their daily lives for things from carrying different furniture or anything from a job site or even just having the family in the backseat and being able to carry something along with them."
Pickups play a major role in Texas culture, so much that the Texas Standard notes auto companies sometimes approach their marketing strategy by the regions of North, East, West and Texas. So, here's a look at the pickup options in the coming years if you're looking to go electric.
Production site and release schedule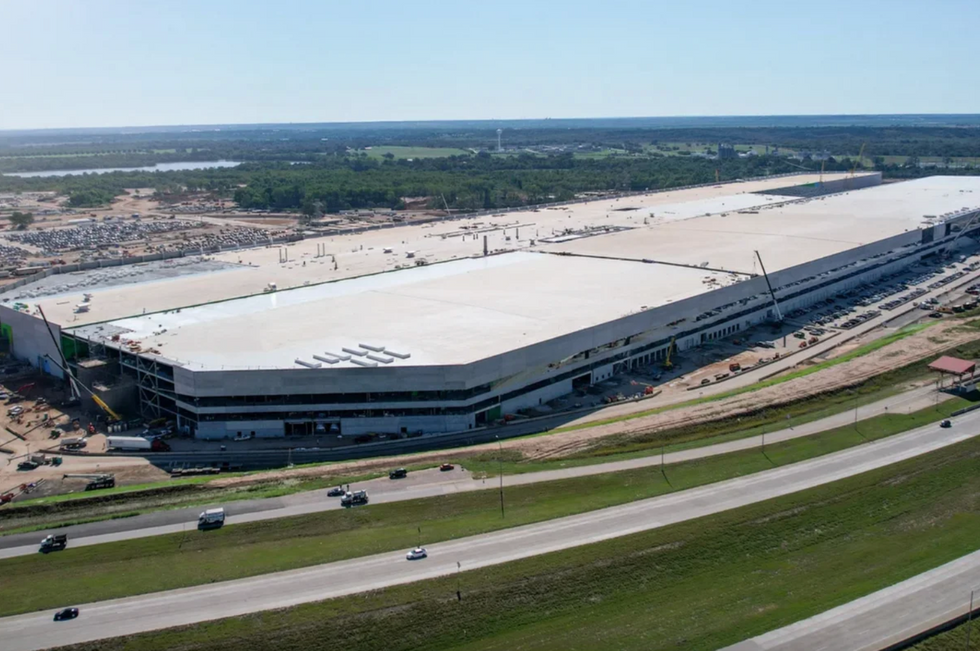 The Silverado is being made at the company's first fully dedicated EV assembly plant in Detroit, Michigan. Known as Factory ZERO, it's named as such to reflect the company's vision of a world with zero crashes, emissions or congestion.
The Cybertruck, meanwhile, will be produced at Giga Texas. At the recent opening of the factory in southeast Travis County, CEO Elon Musk addressed delays on the truck and said it would be out in 2023.
Orders are closed for the 2022 F-150 Lightning, but 2023 versions are just around the corner. They are being produced at Ford's EV center within their Rouge Complex in Dearborn, Michigan
Cost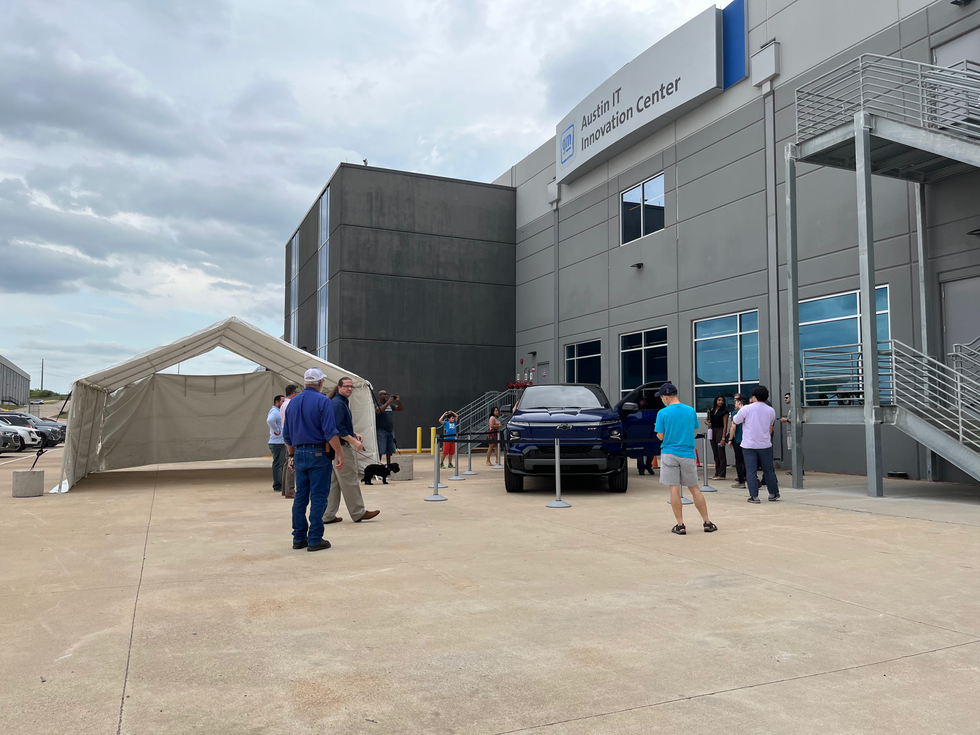 The Silverado has an estimated MSRP starting at $39,900 with a reservation cost of $100. Depending on which feature options are added, the truck could end up costing around $80,000.
The Cybertruck also requires a reservation cost of $100 and a final price varies by the number of electric motors. So the price ranges from $39,900 for a single motor and $69,900 for a tri motor.
This year's F-150s ranged in price from $39,974 to $90,874.
Autonomous features
You'll have to be at the wheel and alert no matter which car you choose since no vehicle is fully autonomous.
Chevrolet has compatible roads that drivers can use their driver-assisted technology, known as Super Cruise which includes adaptive cruise control, lane centering and hands-free operation with an attentive driver.
The Cybertruck order site doesn't appear to have many details on what its tech will include, but Tesla has previously made plans to launch a new self-driving computer with the pickup.
The more expensive Lightning models have Blue Cruise available, which is Ford's hands-free driving system that can be used on prequalified sections of divided highways. It includes a driver-facing camera to ensure the driver has their eyes on the road and Ford has said there's potential for future enhancements.
Charging time and range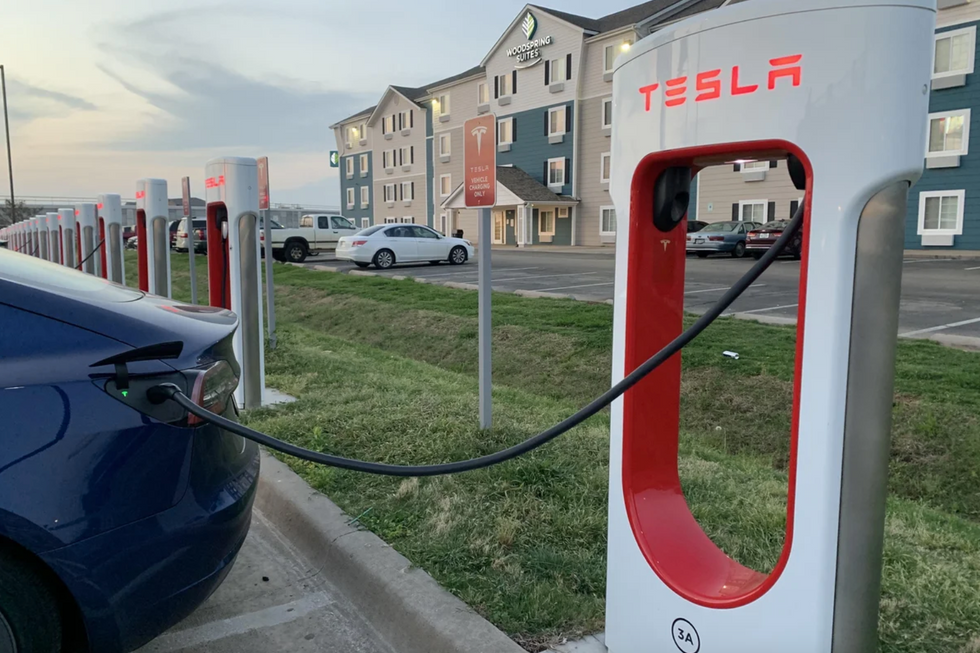 If you're looking to take some road trips outside of Austin, then this is one of the critical factors you'll consider while EV shopping.
The Chevy is estimated to reach 400 miles of range. With a 10 minute charge on a fast charger, it'll be able to get about 100 miles of range.
It will vary by battery pack, but the Environmental Protection Agency shows the Lightning as capable of traveling between 230 and 320 mile range.
It's yet to be realized, but Tesla is currently boasting the highest of the three with up to 500 miles of range on its Cybertruck.
Screens and storage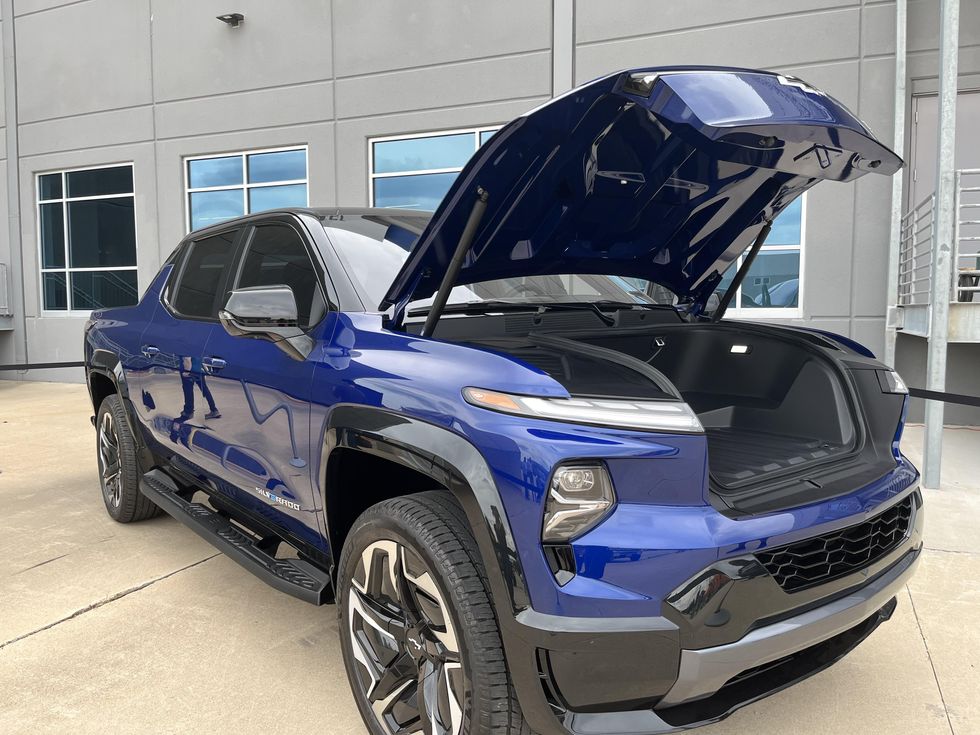 Of course, there are things you can do to keep busy while charging.
Generally, Tesla screens can display navigation, apps and a media player where you can access the radio and streaming services.
When it comes to loading up the vehicle, the Cybertruck flexes enough storage in the back for a motorcycle that you can transport up with a ramp.
The Silverado has a screen above the wheel that functions as a traditional dashboard and another larger screen. Chevy also replaced the space up front where an internal combustion engine would be with a "frunk."
The Lightning also has a frunk, with Insider listing it as one of the reasons it's perfect for road trips.