Austonia AM
100% Austin news, info, and entertainment, straight to your inbox at 6 a.m. every morning.
In five minutes, you're fully informed and ready to start another great day in our city.
Get connected with our daily update
Pre-pandemic, the Austin-Bergstrom International Airport was in the midst of a meteoric rise.
---
Since opening in 1999, the airport had tripled its passenger numbers. Between 2011 and 2019, it was the third-fastest-growing airport in the country. The Federal Aviation Administration ranked it second among medium-sized hubs in 2019 based on passenger boarding numbers (more than 8.5 million) and year-over-year growth (more than 10%), second only to Nashville International. That same year, ABIA finalized its 2040 Master Plan, a 20-year roadmap that included a project to double the size of its terminal and was intended to meet ballooning demand.
"We've seen unprecedented growth," Chief Operating Officer Ghizlane Badawi told Austonia.
Then the pandemic struck.

Last April, traffic plummeted 95%. According to the airport's latest activity report, passenger numbers were down by more than two-thirds year-over-year. "This crisis is basically the biggest disruption that we've seen in the aviation industry in this modern period of history," Badawi said.
ABIA had to respond immediately. In addition to reevaluating safety protocols, updating its HVAC system and implementing touch-less technology, the airport also had a financial crisis to confront. Although it is owned and operated by the city of Austin, ABIA does not receive any tax revenue and most of its costs are fixed. It received nearly $60 million as part of the federal CARES Act allocation, but officials still anticipate a 20% loss in revenue for 2020 due to the pandemic, according to a spokesperson.
Despite these challenges, ABIA is poised to bounce back. As the vaccine rollout continues and recipients grow more comfortable flying, the airport and airline companies report a leisure travel rebound.
On the up and up
In the months immediately following the start of the vaccine rollout, ABIA's future was still cloudy. But starting last month the airport has seen a direct positive impact of vaccine availability on travel. Leisure travel is returning to pre-pandemic levels at a rate faster than the national average, and Badawi anticipates business travel will resume next year and international travel by 2024, as foreign governments adjust their travel restrictions and quarantine requirements. "The outlook for the industry was uncertain last year, but this year we see the light at the end of the tunnel," she said.
ABIA has also benefited from the introduction of new routes, including 11 from American Airlines starting next month, including a nonstop flight from Austin to Nassau in the Bahamas that was announced Wednesday, and the recent announcement that Allegiant will establish a $75 million base at its South Terminal, creating 89 jobs and allowing for expanded flight options.

Jason Reisinger, managing director of global network planning for American Airlines, said this kind of investment is atypical. "I've been doing this for … closing in on 30 years, and I don't remember having an announcement where I announced 10 new routes (at the same time)," he said. "Especially in a city that's not a hub."
Austin's exceptionalism is due to what Reisinger called "quality growth," fueled by job creation and increasing affluence. American expects to be at 80% of its pre-pandemic capacity by next month, he said, but Austin could beat this projection due to the introduction of new routes.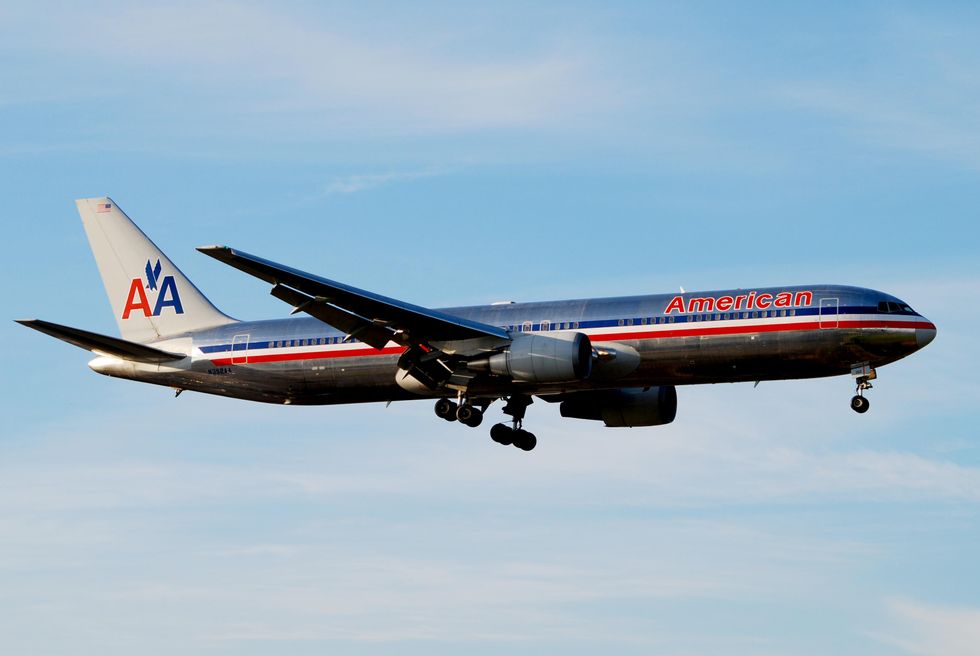 In addition to attracting airline investment, the city's population growth also fuels the airport—and appears unhindered by the pandemic. Badawi cited the recent local expansions of companies such as Tesla and Samsung. "Personally, I think right now it's just like a pause with the pandemic," she said. "I think we're still going to grow."
Pandemic turbulence isn't entirely fleeting, however. The 2040 Master Plan remains in place but "may not be the same scope" due to COVID costs, Badawi said. Details of what the changes might entail are forthcoming, as the airport works out its next steps.
Air travel is also likely to be changed forever. Pre-COVID, passengers were focused on security and safety, Badawi said. Now she thinks they have a third concern: health. As a result, pandemic protocols, such as masking, sanitization, social distancing and improved ventilation are "here to stay," she said. "I don't see them changing at the end of the pandemic."
A week after Texas added two congressional seats and California lost one, state officials reported a population decline in 2020 for the first time in the Golden State's history.
California fell by over 182,000 people from January 2020 to January 2021, dropping almost 0.5% to cap out at around 39.5 million people. It is still the nation's most populous state.
For over thirty years, California has seen more people leave than move in from other states, state officials said, with 6.1 million people moving out and 4.9 million coming in last year. Immigration and births kept California growing, but the state saw a shrink in international migration in 2020 due to COVID and the White House's hold on visas.
Of the steady flow of ex-Californians moving to other states, more are moving to Texas than any other state. Many are relocating to Austin, which has been labeled a "little California" by billionaire resident Elon Musk and continues to grow astronomically.
Meanwhile, California cities including Los Angeles, San Diego, San Jose and San Francisco saw a population decline.
With immigration and state migration on the decline, the Golden State was also hit with a spike in deaths- 51,000 people died from COVID in 2020, and all but seven of the state's counties saw death rates higher than the three-year average.
Still, the California Department of Finance said a "slightly positive annual growth" can be expected next year as the state recovers from COVID deaths and political repercussions.


Ingredients:
1 1/2 oz of hibiscus-infused Tito's Handmade Vodka
2 oz sparkling water
1 oz fresh lime juice
3/4 oz simple syrup
1 tsp allspice dram
Directions: Add infused Tito's Handmade Vodka, lime juice, and simple syrup to a shaker with ice. Shake and strain into a glass over fresh ice. Top with sparkling water, and garnish with a lime slice. Enjoy!
The sun is out, and thousands of Austin FC fans will be as well as Austin FC goes to Kansas to play Sporting Kansas City at 6:30 p.m. on Sunday.
There's plenty of pub partners to choose from, but here's a few watch parties to help you get in on the action.