Get connected with our daily update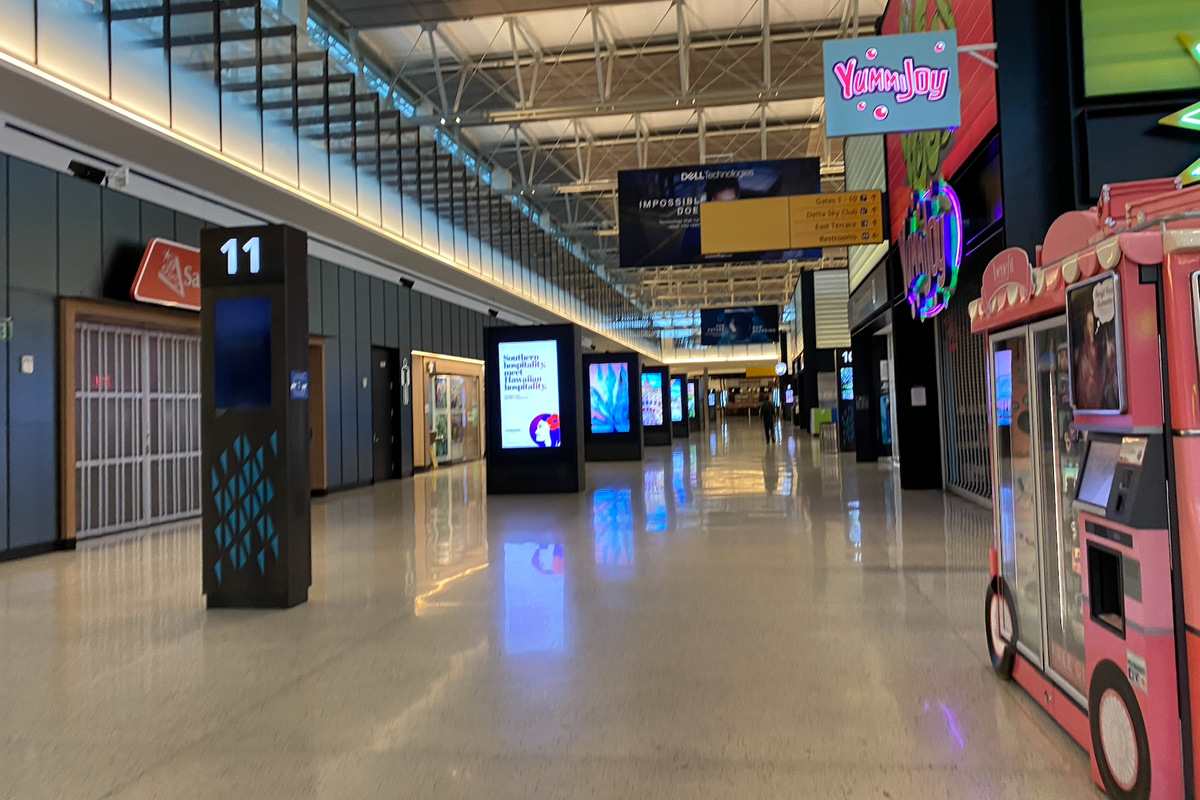 Most flights coming to and from Austin-Bergstrom International Airport have been canceled Thursday morning as a winter storm sends a hazardous mix of sleet and freezing rain over Austin.
---
Austin has seen the third-highest round of canceled outbound flights out of all U.S. airports, according to FlightAware, with 76% of flights (217) canceled so far. Most incoming flights have been canceled as well, with 65% of arriving routes affected.
❄️ Current airfield conditions are wet & our teams continue to monitor & respond to any ice accumulation, while airline crews de-ice their aircraft.

If you're scheduled for one of the remaining flights today, please check in with your airline before heading to the airport. pic.twitter.com/2sm4j0QUOx
— Austin-Bergstrom International Airport (AUS) (@AUStinAirport) February 3, 2022
And as winter storms sweep the Midwest and South, 5,348 flights have been canceled nationwide. The Dallas-Fort Worth airport has garnered national attention as it closed its facilities through 11 a.m.
The latest bout of cancellations come amid a troubled season for airline travel. Last week a wintry nor'easter blasted through much of the U.S., canceling nearly 5,000 flights nationwide, while ABIA saw over 120 flights canceled or delayed on January 3 alone as the U.S. saw 12 straight days of 1,000+ flight cancellations at the height of the omicron surge.
ABIA senior public information officer Sam Haynes told Austonia that its runways are currently mostly wet, not icy, but that a sludgy mix has been reported in other areas of the airport.
"There's not a whole lot of ice on the runway," Haynes said. "We started to respond to some kind of a flushy mix on the taxiways, and then we have seen some ice on the land side surface areas. So those would be the garages, walkways and roadways, and we're monitoring and treating those."
In a tweet early Thursday morning, Austin-Bergstrom said its teams are responding to the icy mix that has accumulated on some surfaces. The airline recommended that those with scheduled flights check its status before making the hazardous trek to the airport.
Wind chill has plunged to the teens and will continue to drop after the winter storm welcomed Austinites with sleet and icy conditions early Thursday morning, leading some to feel PTSD from the devastation of February 2021's Winter Storm Uri.
The Texas Department of Transportation has recommended that Central Texans limit road travel to essential trips only, and the Drive Texas live map has reported icy and snowy conditions on overpasses of Austin roads including I-35, State Highway 45 and other stretches of road to the east and west of town.
"If your flight is confirmed, please travel safely and cautiously to the airport," Haynes said.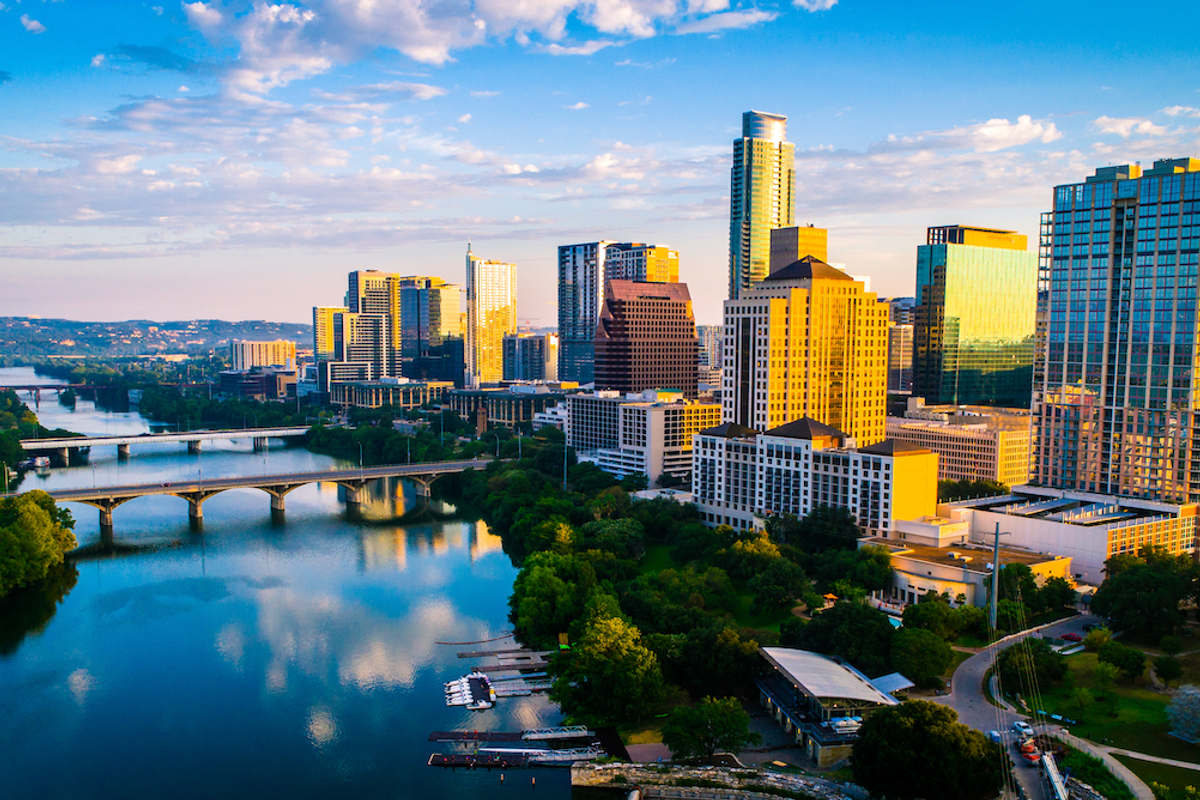 For years Austin has been one of the top 5 places to live in the U.S., according to an annual ranking from U.S. News and World Report. But this year, Austin dropped out of the top 10.
The publication ranked Austin at No. 13, down from No. 5 last year, No. 3 in 2020 and No. 1 in 2017, 2018 and 2019. Cities ranking in the top this year were No. 1 Huntsville, Alabama, No. 2 Colorado Springs and No. 3 Green Bay, Wisconsin.
So why did it rank lower this year?
The hot housing market is part of the reason. The report states "Austin offers a lower value than similarly sized metro areas when you compare housing costs to median household income."
Still, Austin was the highest-ranked Texas city on the list. Adding to its desirability are its live music capital roots and the growing tech scene. The next Texas area on the list was Dallas-Fort Worth coming in at No. 32.
U.S. News says it analyzed 150 metro areas in the U.S. to make the list based on the quality of life, the job market, the value of living there and people's desire to live there.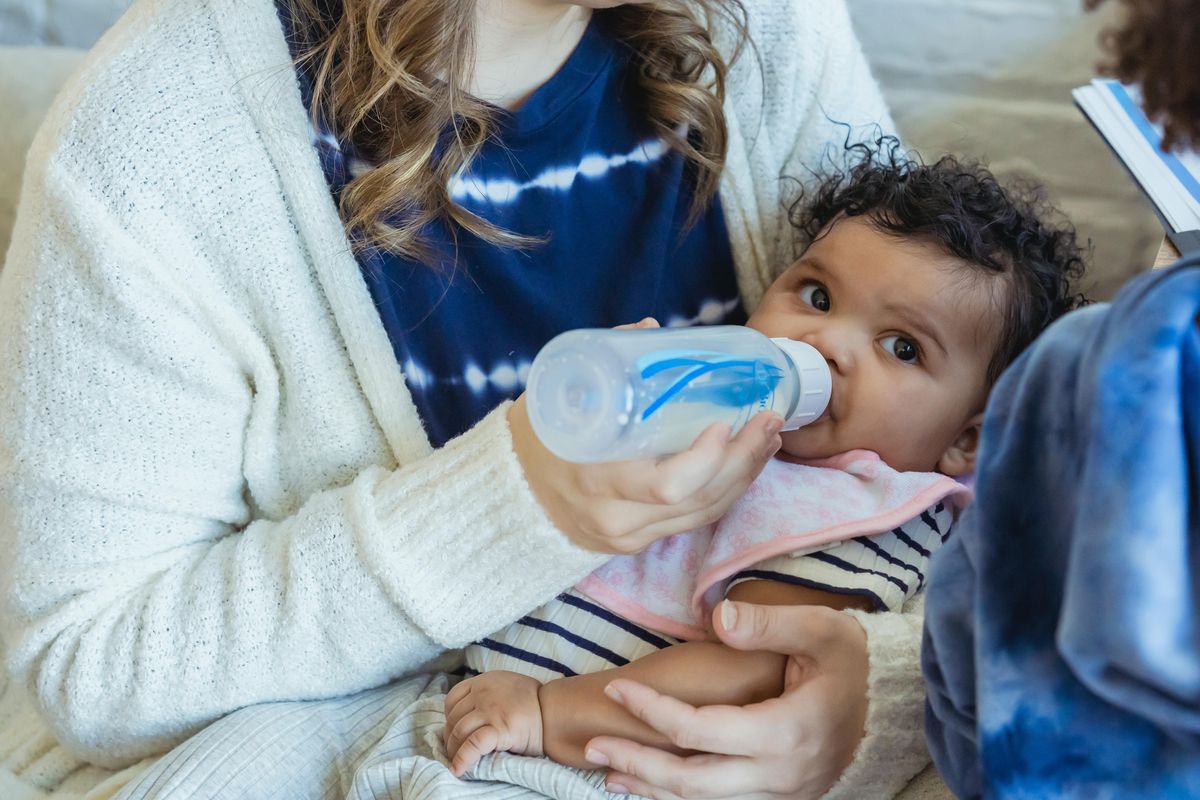 Austin parents and grocery store shelves are feeling the effects of a nationwide baby formula shortage.
Caused mostly by a February recall due to contamination issues, followed by the Abbott Nutrition factory closure in Michigan, the shortage has left Austin shelves barren. However, earlier this week, U.S. officials announced a plan with the facility to restart production.
In the meantime, local parents in crisis have turned toward the Mother's Milk Bank to keep their babies fed.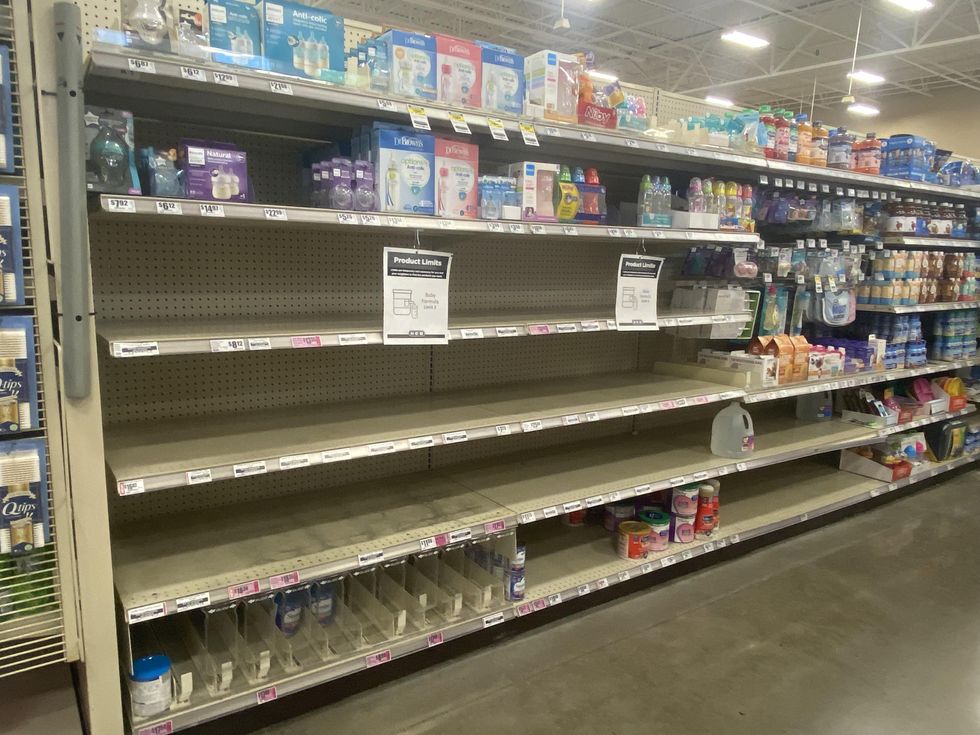 HEB on East 7th has been picked clean of formula and is limiting purchases. (Laura Figi/Austonia)
The milk bank—which takes donations from lactating mothers and dispenses milk to babies in the NICU—has been helping feed upwards of 30 families in need as the formula supply tightens.

According to the bank's executive director Kim Updegrove, Mother's Milk Bank has seen an uptick in calls from parents with healthy babies in need of help since the shortage began.
"We aren't used to hearing from families with healthy infants," Updegrove said. "They're typically very upset, angry, frustrated, sobbing—it's scary to not be able to feed your infants. So in the past few weeks, those calls have been significantly increasing."
Mothers are only able to donate if they are within a year postpartum, so Updegrove said they are constantly bringing on and retiring donors. While donors had been on a 30% decline leftover from 2021 when the shortage began, Updegrove said the shortage has led to mass community interest and more than 90 prospective donors in just the past few days.
"We and other milk banks are experiencing significant interest from the community—becoming milk donors and helping to turn around this crisis," Updegrove said. "Every infant needs to be fed, every one of us can relate to that need, and we need to make sure as a community that it happens."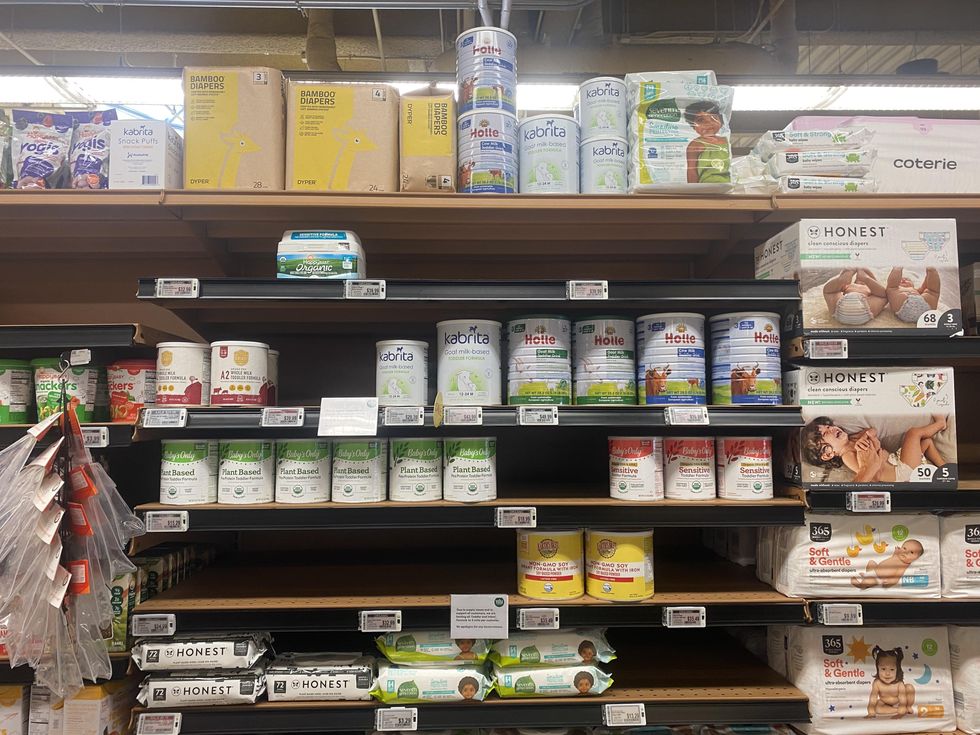 Whole Foods downtown was also cleaned out of typical formula. (Laura Figi/Austonia)
While you may still be able to find formula at places like Whole Foods—which currently has goat milk, soy and plant-based formula in stock—Updegrove said it might not be what a baby needs.
Updegrove said it is best to buy types that say "infant formula," as they are FDA approved and will provide the nutrients, vitamins and minerals a baby needs. Plant-based, homemade, non-cow's milk or diluting formula may not provide the same nutritional value.

As the community navigates the shortage, Updegrove said the most important way to help out is to not panic buy or stockpile.
"This is a crisis for families," Updegrove said. "This is the time for the community to gather together and figure out what everyone can do to help families with young infants."