Get connected with our daily update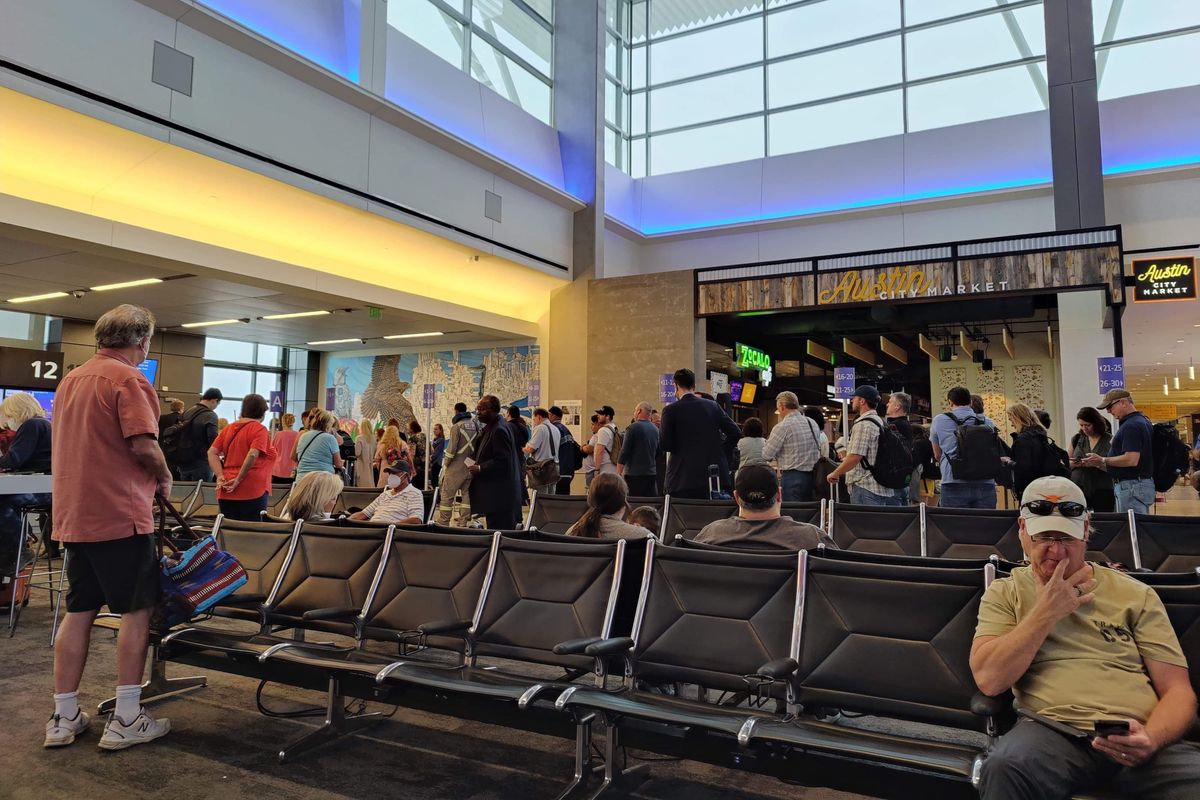 Masks are no longer be required on planes and public transportation after a federal judge in Florida struck the mandate down, meaning for the first time in more than two years, passengers at Austin-Bergstrom International Airport were able to go mask-free this week.

---
The airport released a statement on Monday saying ABIA encourages travelers to wear masks, in accordance with health advice issued by Austin Public Health and directs passengers to check mask status with their airline.
Major airlines Delta, Southwest, American, United, Frontier, and Alaska have said masks would no longer be required onboard all domestic and most international flights, noting that some cities, states and countries may still require masks in their airports.
😷 Following today's federal court ruling & the decision by @TSA to rescind the mask Security Directives, masks are no longer mandatory at Austin-Bergstrom International Airport. https://t.co/0zkFxW9WsU
— Austin-Bergstrom International Airport (AUS) (@AUStinAirport) April 19, 2022
What does the inside of ABIA look like now?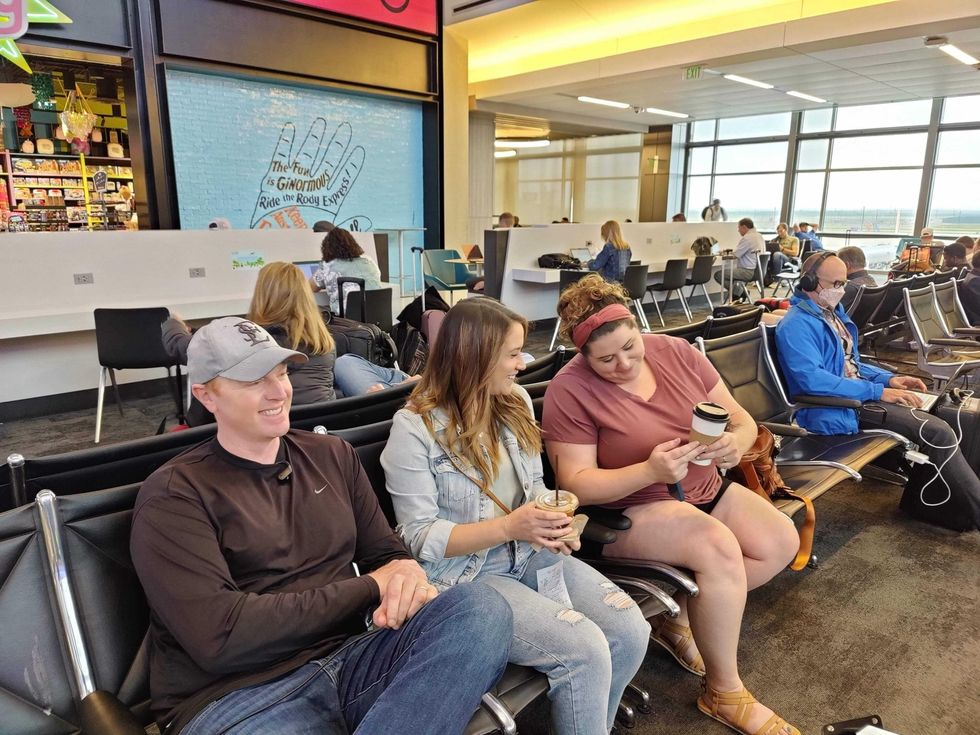 Richard Kane (left) decided to go without a mask when traveling from Austin this morning. (Matt DeMario)
Austinite Richard Kane flew to New Orleans for work on Wednesday morning, fully prepared to mask just like he did during his last flight in November. Kane said he wore his mask until he was about halfway through the TSA line but ultimately took it off when he realized the "vast majority" of people around him weren't masking.
"I can't say I'm one of those people that's super anti-mask or anything but if you give me the choice, yeah, I'd prefer not to wear (a mask) assuming everyone is vaccinated and everyone has been following the other proper protocols," Kane said.
The situation was about the same inside the plane, where Kane estimated about "10-20%" of people were wearing masks. Though he didn't spend much time in the Louis Armstrong New Orleans International Airport, he didn't notice any signage asking guests to mask.
Kane said he is immunocompromised due to diabetes but still felt safe to fly.
"That's something I have to watch out for but other than waiting in the security line, the Austin airport is so wide open," Kane said. "I had COVID a couple of months ago, I've kind of been through that and I wasn't too concerned with my trip today."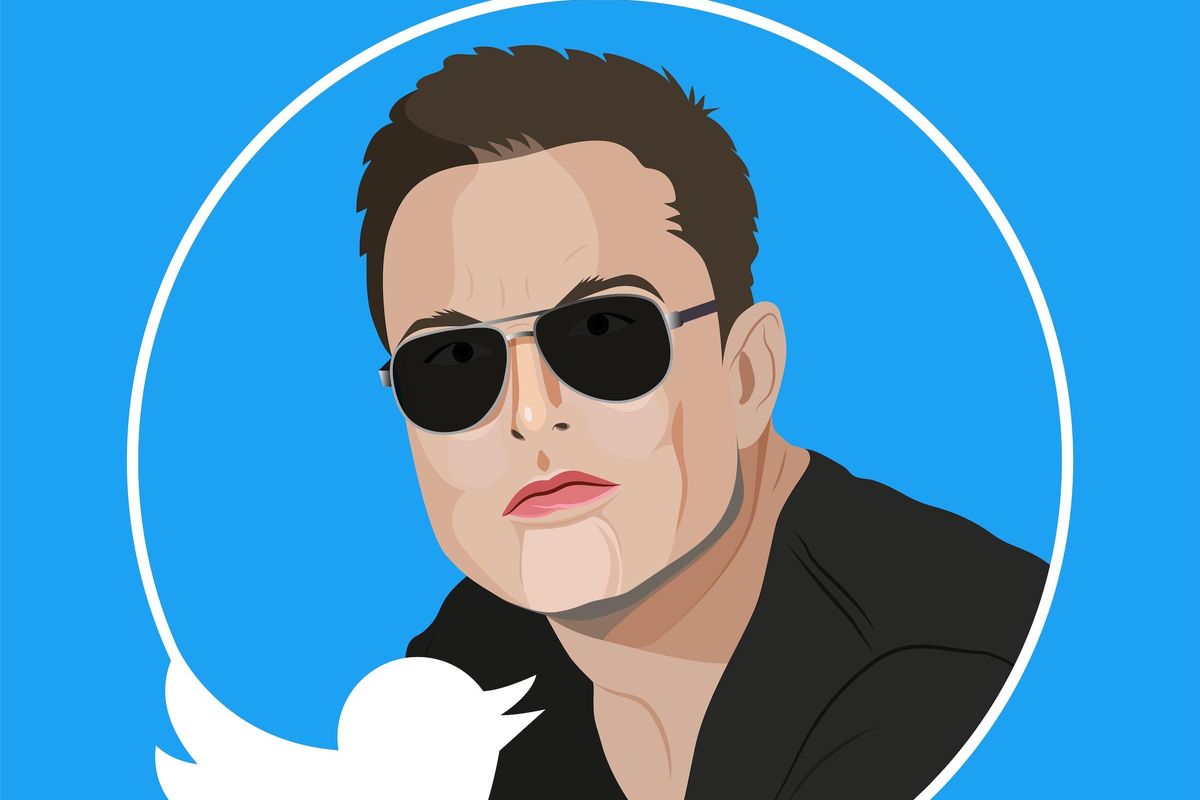 Shutterstock
Elon Musk has proposed once again to buy Twitter for $54.20 a share.
The news that Musk is offering to carry on with the $44 billion buyout was first reported by Bloomberg. Now, a filing with the Securities and Exchange Commission shows Musk made the proposal in a letter to the tech giant on Monday.
The New York Stock Exchange temporarily halted trading in Twitter stock twice Tuesday, first because of a big price move and the second time for a news event, presumably the announcement of Musk's renewed offer.
While the per share offer price on this latest proposal remains the same as the original offer, it's unclear if Musk has made other term changes or if Twitter would reject it. According to other reports, a deal could be reached this week.
The stock closed at $52.00/share Tuesday, indicating market uncertainty around the $54.20 offer.
After Musk informed Twitter of plans to terminate the original agreement in July, Twitter sued. A trial has been expected in Delaware Chancery Court on Oct. 17.
With the proposition of a buyout on the table again, it revives the question of whether Musk might move Twitter from San Francisco to Central Texas.
He's done so with some of his other companies. Tesla's headquarters in southeast Travis County had its grand opening earlier this year and tunneling business The Boring Company moved to Pflugerville. At least two other Musk companies, SpaceX and Neuralink, have a Central Texas presence without being headquartered here.
Technology journalist Nilay Patel this afternoon voiced concerns that owning Twitter and Tesla together could be problematic for Musk, as his Tesla manufacturing facilities in Germany and China are both in countries that have disputes with Twitter over content moderation and censorship.
Telsa shares fell after the Twitter news became public, before rallying to close up, at $249.44.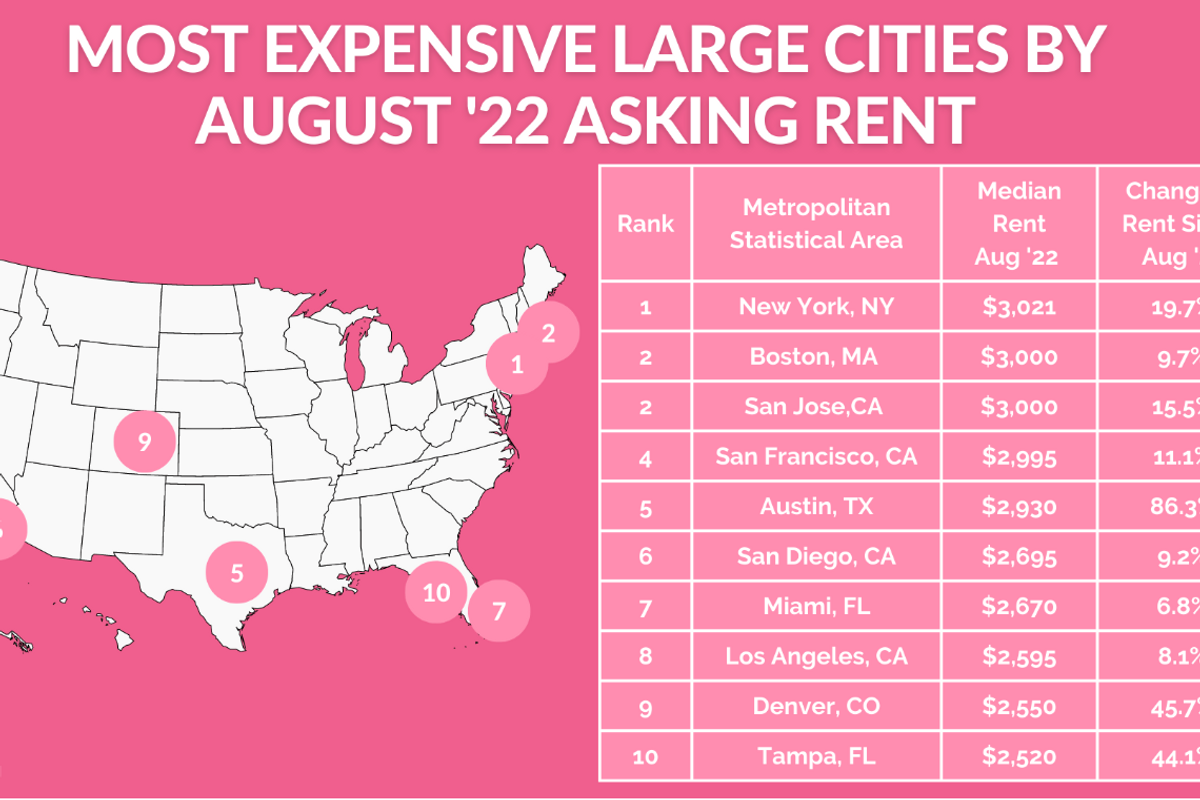 Dwellsy
While searching for a place to live, Austin renters will face monthly rates of nearly $3,000, a recent guide from rental marketplace Dwellsy shows.
The median rent in August this year was $2,930, a more than 86% increase since August 2021. That's $820 more than the nationwide median asking rent in August and puts Austin just below the Bay Area, Boston and New York for large cities with the most expensive asking rent.
"Within this group, Austin, TX stands out for the highest increases in asking rent, which has nearly doubled since this time last year," the study notes.
Outside of those large cities, however, others are seeing even higher rent spikes. Metro areas that ranked above Austin in one-year increases include those like Kansas City, MO with a 112% change in rent since last August and Tucson, AZ with a 124% change.
The data reflects large apartment communities, single-family homes and 2-6 unit buildings.