Get connected with our daily update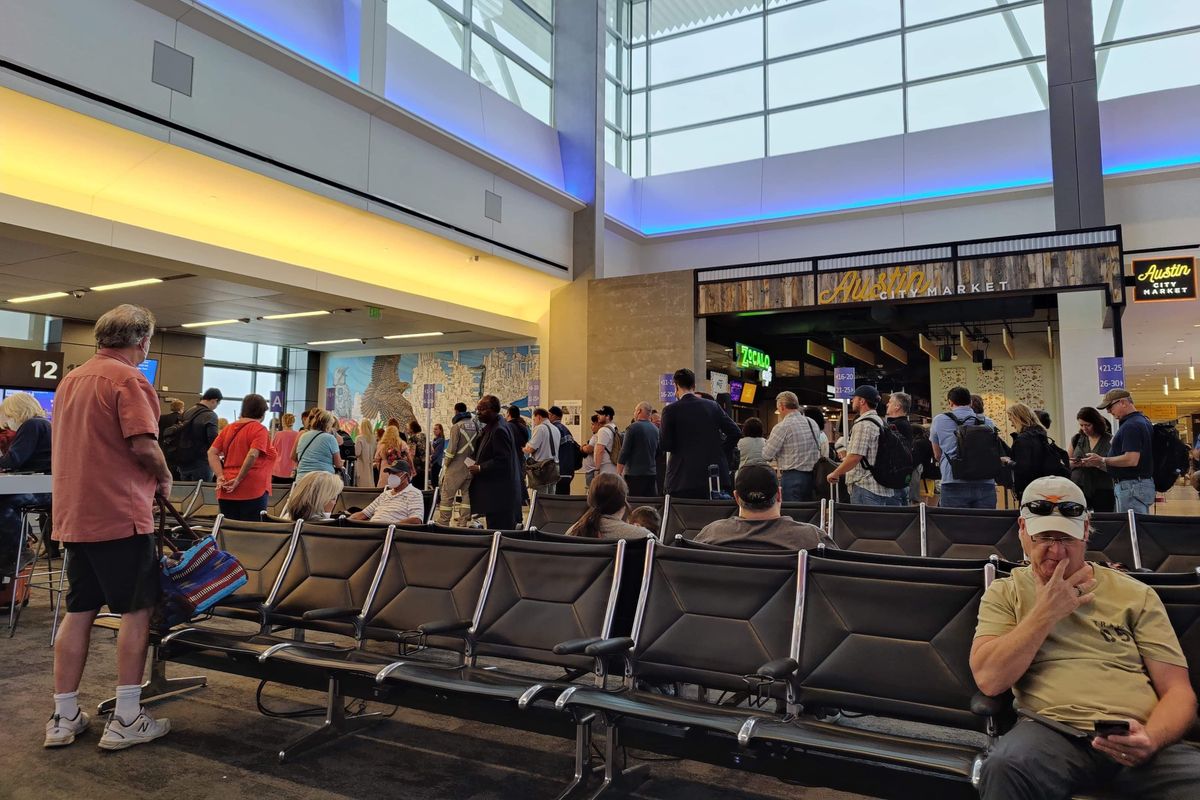 Masks are no longer be required on planes and public transportation after a federal judge in Florida struck the mandate down, meaning for the first time in more than two years, passengers at Austin-Bergstrom International Airport were able to go mask-free this week.

---
The airport released a statement on Monday saying ABIA encourages travelers to wear masks, in accordance with health advice issued by Austin Public Health and directs passengers to check mask status with their airline.
Major airlines Delta, Southwest, American, United, Frontier, and Alaska have said masks would no longer be required onboard all domestic and most international flights, noting that some cities, states and countries may still require masks in their airports.
😷 Following today's federal court ruling & the decision by @TSA to rescind the mask Security Directives, masks are no longer mandatory at Austin-Bergstrom International Airport. https://t.co/0zkFxW9WsU
— Austin-Bergstrom International Airport (AUS) (@AUStinAirport) April 19, 2022
What does the inside of ABIA look like now?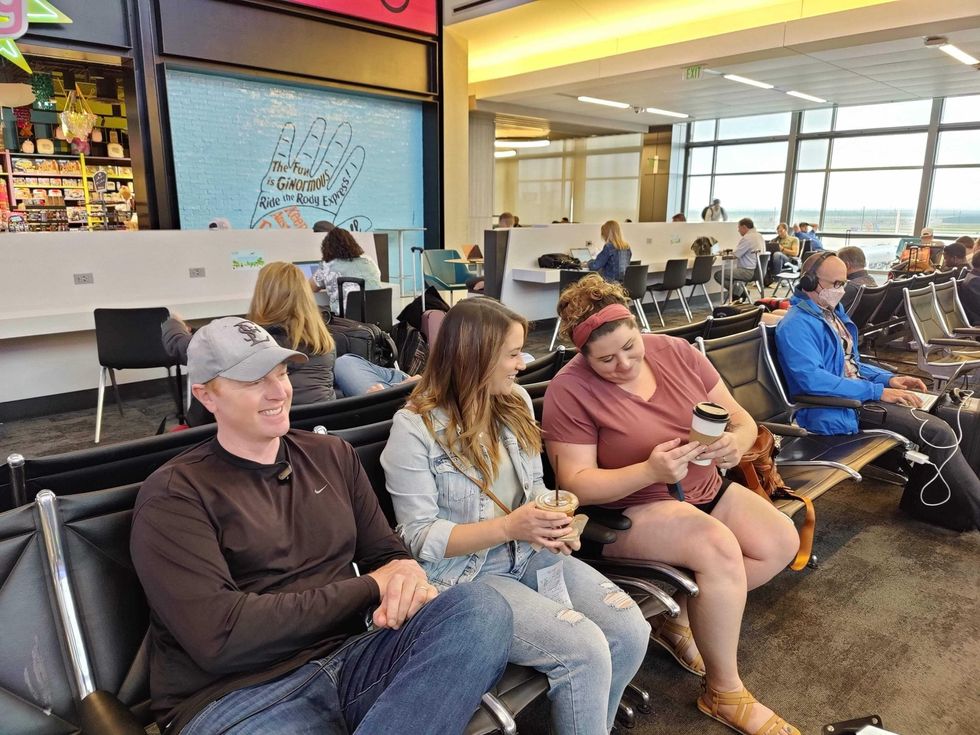 Richard Kane (left) decided to go without a mask when traveling from Austin this morning. (Matt DeMario)
Austinite Richard Kane flew to New Orleans for work on Wednesday morning, fully prepared to mask just like he did during his last flight in November. Kane said he wore his mask until he was about halfway through the TSA line but ultimately took it off when he realized the "vast majority" of people around him weren't masking.
"I can't say I'm one of those people that's super anti-mask or anything but if you give me the choice, yeah, I'd prefer not to wear (a mask) assuming everyone is vaccinated and everyone has been following the other proper protocols," Kane said.
The situation was about the same inside the plane, where Kane estimated about "10-20%" of people were wearing masks. Though he didn't spend much time in the Louis Armstrong New Orleans International Airport, he didn't notice any signage asking guests to mask.
Kane said he is immunocompromised due to diabetes but still felt safe to fly.
"That's something I have to watch out for but other than waiting in the security line, the Austin airport is so wide open," Kane said. "I had COVID a couple of months ago, I've kind of been through that and I wasn't too concerned with my trip today."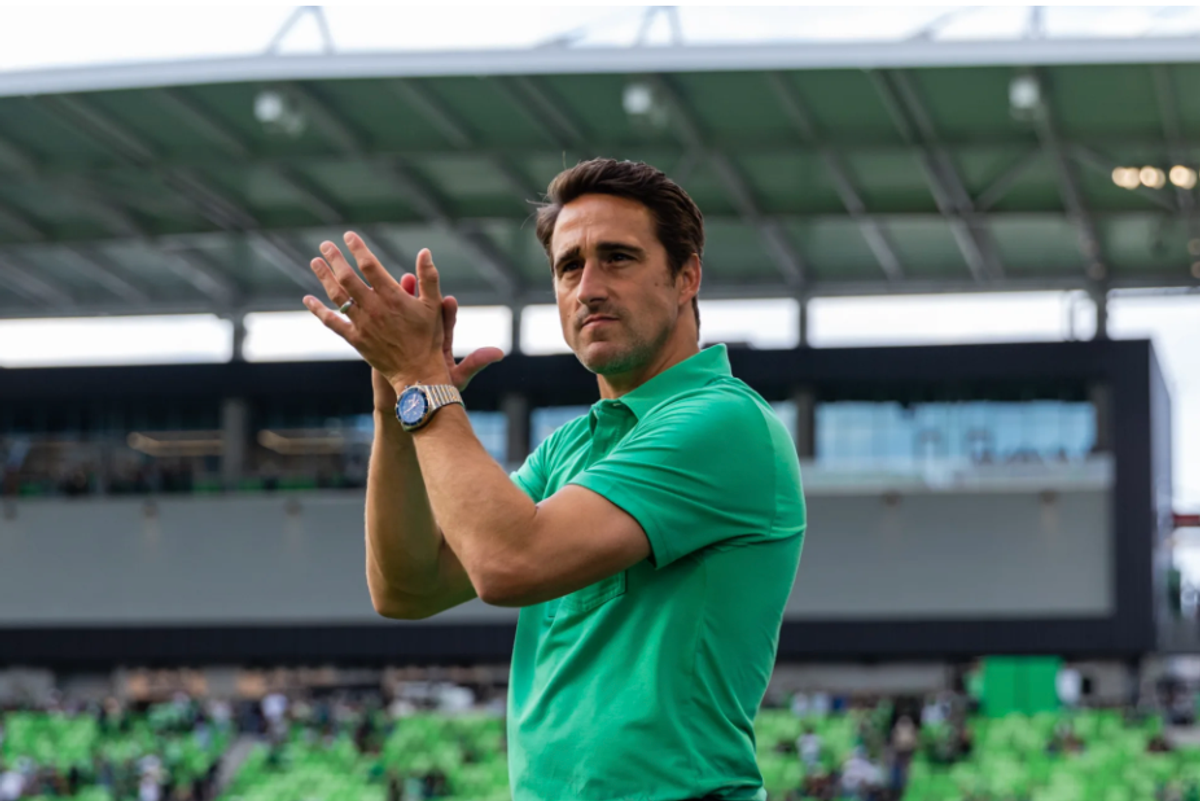 Austin FC head coach Josh Wolff is here to stay as the Club announced he signed a three-year contract extension.
Wolff, who was previously an assistant coach for the U.S. Men's National Team, will coach Austin FC through the end of 2025 under the new contract.
Wolff has been the Austin FC head coach since November 2019. In the team's first year, some hoped to oust Wolff as the team was at the bottom of the Western Conference. But this year, the team is at the top, ranking No. 3.
"This is still a young, growing Club but seeing our vision for Austin FC come to life on and off the field has been one of the great honors of my career. My staff and I will keep working every day to represent the city, and to develop our team both competitively and as human beings. The best is yet to come," Wolff said.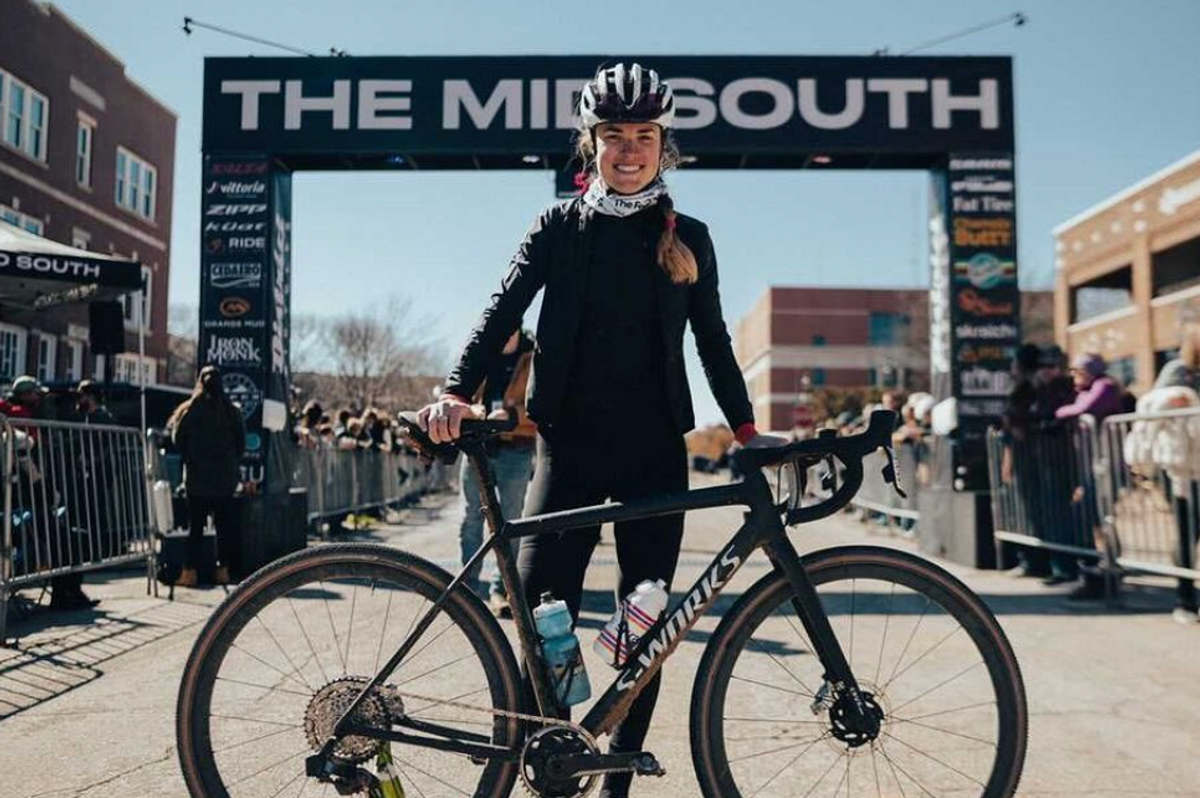 Austin police are investigating the killing of Moriah "Mo" Wilson after she was found with gunshot wounds inside an East Austin home.
Wilson, a gravel and mountain bike racer, was visiting Austin from Colorado in preparation for the Gravel Locos race on Saturday taking place in Hico, a small town 2 hours from Austin.
On Wednesday, her roommate came home and found Wilson unresponsive with "a lot of blood near her," police said, on Maple Avenue near East 17th Street. Officers and EMS performed life-saving measures before she was declared deceased at 10:10 p.m.
The Travis County Medical Examiner's office conducted an autopsy and determined the official cause of death to be multiple gunshot wounds, and the manner of death was a homicide. It is being investigated as a suspicious death and as of Saturday, police said they have a person of interest.
Wilson, 25, recently had become a full-time biker after winning a slew of races in the past year.
This story was updated on May 15 to include that police have determined a person of interest.