Get connected with our daily update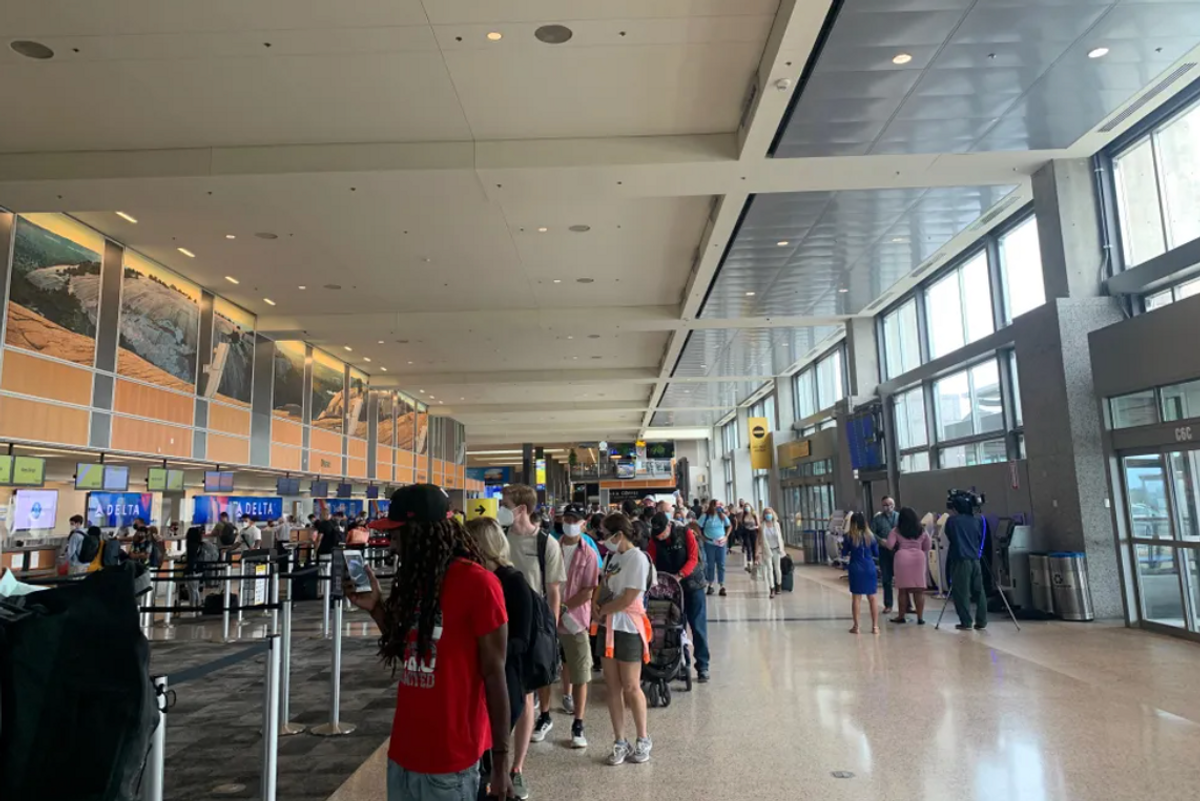 Austin-Bergstrom International Airport is recouping its passenger volume after months of depressed demand due to the pandemic.
---
More than 1.1 million passengers flew through the airport in May, marking the first time monthly traffic has exceeded one million since February 2020, according to ABIA.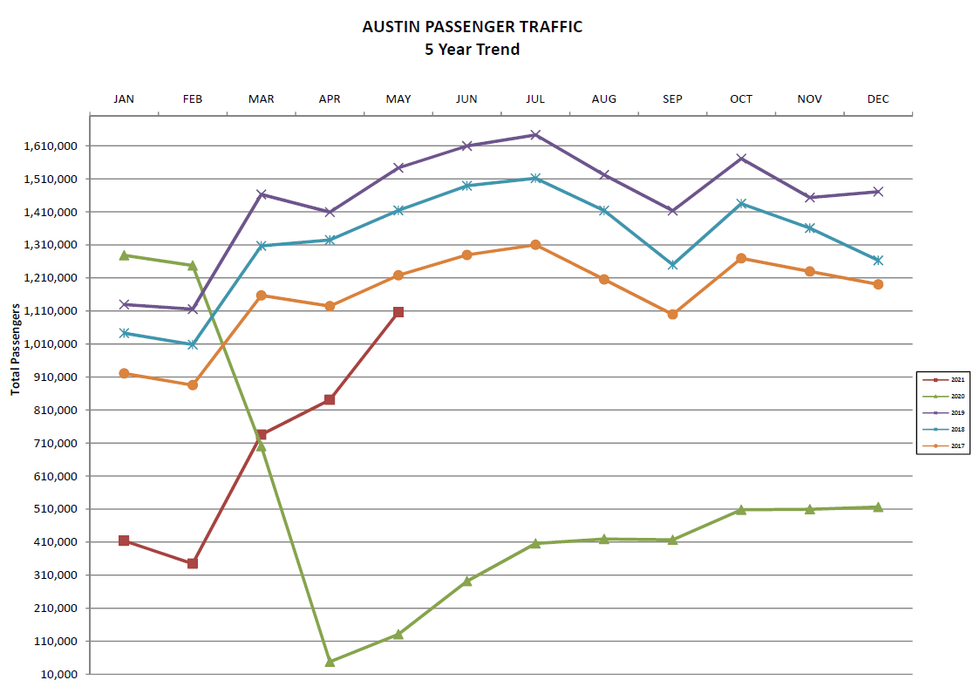 (Austin-Bergstrom International Airport)
Although passenger traffic was up nearly 746% in May 2021 compared to May 2020, it remains short of the traffic volume recorded in May 2019, indicating that air travel demand has not yet fully recovered.

Industry experts and ABIA officials have said that leisure travel is approaching pre-pandemic levels as a result of the COVID-19 vaccine rollout and the ongoing reopening. But business and international travel are likely to recover more slowly as businesses evolve their remote-work policies and foreign governments loosen their travel restrictions and quarantine requirements.
The rapid spread of the Delta variant may also impact international air travel, with some countries, such as Portugal and Israel, reimposing or extending travel restrictions in an effort to mitigate its reach.
Despite these pandemic-related concerns, the future of ABIA looks bright. Airport officials announced a new expansion program last week that is intended to meet rising demand. The expansion will include building a midfield concourse—with at least 10 new gates and two new taxiways—that is connected to the Barbara Jordan Terminal via an underground tunnel.
Our initial #AEDP projects will transform the Barbara Jordan Terminal through:
👮♂️ New passenger screening capacity
✈️New gate capacity
🧳A new baggage handling system
🎫Expanded ticket counters
While preparing for a new 10+ gate mid-field concourse. (2/3) pic.twitter.com/SECXEUmZfy
— Austin-Bergstrom International Airport (AUS) (@AUStinAirport) July 13, 2021
Since opening in 1999, ABIA has tripled its passenger numbers. Between 2011 and 2019 it was the third fastest-growing airport in the country. Although the pandemic had a catastrophic impact on airports around the country, with ABIA traffic plummeting 95% last April, the latest traffic report indicates a rebound.

ABIA expects that demand this summer will match or surpass that of summer 2019, according to a press release. The airport set its current record for passenger travel in July 2019.
"The long-term plan for (ABIA) is a win for all customers and stakeholders and will ensure the airport is able to keep pace with rising demand for many years to come," CEO Jacqueline Yaft wrote in a memo sent to City Council on Tuesday.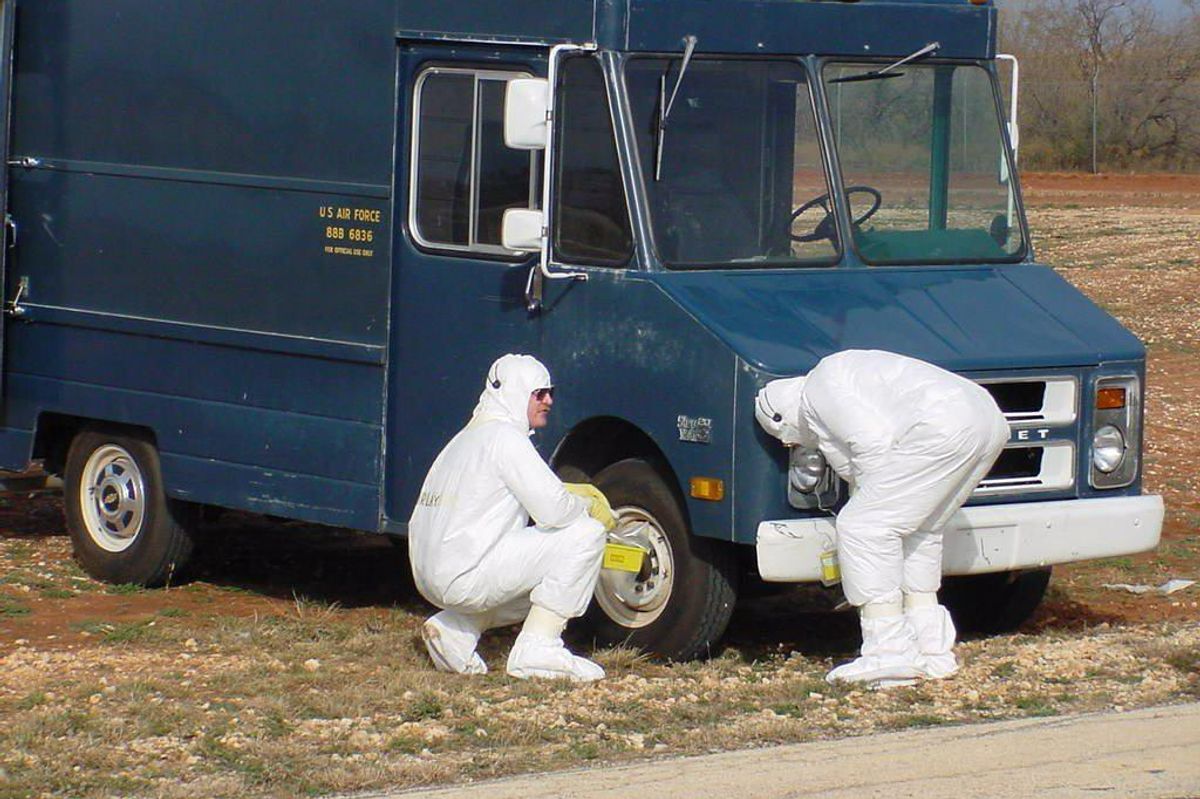 Hazmat suits, low-flying aircraft and more will be seen this week as Austin hosts an exercise to prepare for radiological incident.
The project, called Cobalt Magnet 22, involves more than 30 local, state and federal agencies planning for 18 months to be prepared in the event of radiological threats. It will start Monday and last through May 20.
What to expect: Field teams in protective clothing using radiological monitoring and detection equipment, low-flying aircraft conducting data-gathering overflights, and groups of first responders and others staged at various locations.
The exercise is part of a regular program of training, exercises and planning.
"Th City of Austin is pleased to welcome NNSA and the numerous local, state and federal agencies participating in Cobalt Magnet", said Juan Ortiz, Director of Austin's Homeland Security and Emergency Management Office. "Our goal in this exercise is to test our procedures and make improvements to ensure we're keeping the Austin/Travis County community protected."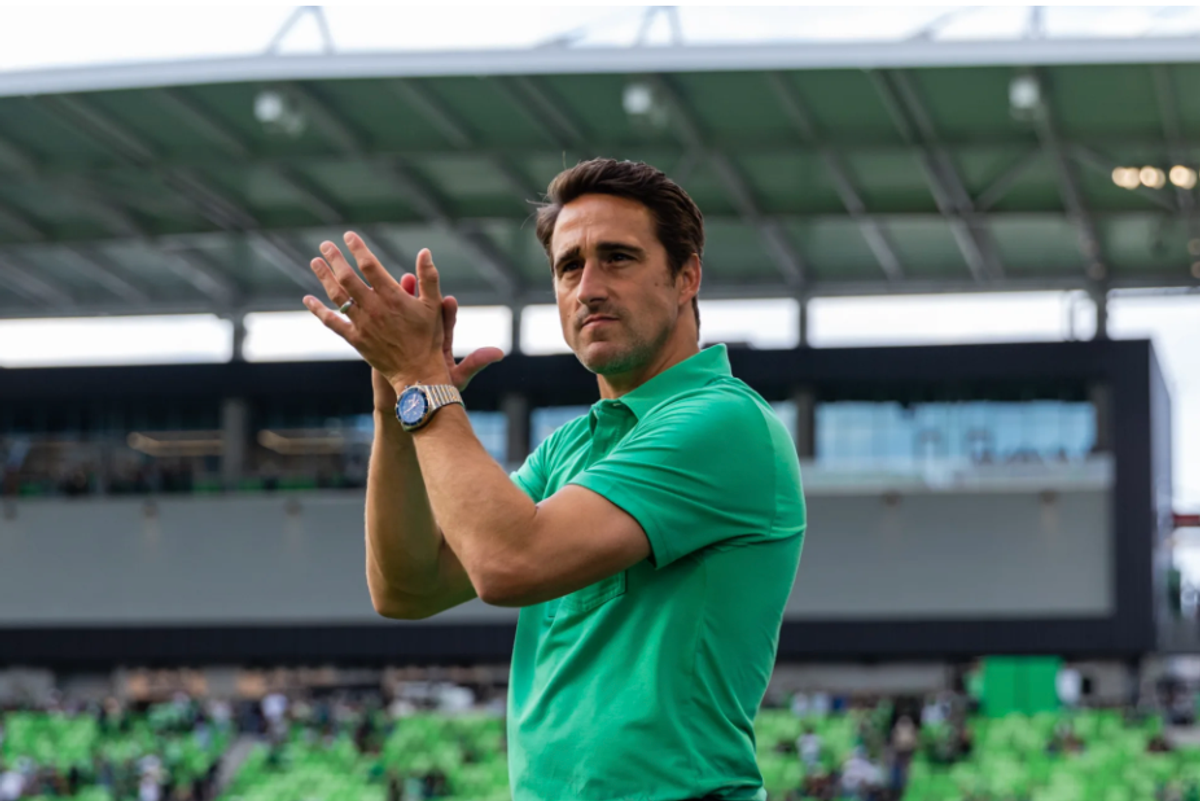 Austin FC head coach Josh Wolff is here to stay as the Club announced he signed a three-year contract extension.
Wolff, who was previously an assistant coach for the U.S. Men's National Team, will coach Austin FC through the end of 2025 under the new contract.
Wolff has been the Austin FC head coach since November 2019. In the team's first year, some hoped to oust Wolff as the team was at the bottom of the Western Conference. But this year, the team is at the top, ranking No. 3.
"This is still a young, growing Club but seeing our vision for Austin FC come to life on and off the field has been one of the great honors of my career. My staff and I will keep working every day to represent the city, and to develop our team both competitively and as human beings. The best is yet to come," Wolff said.