Get connected with our daily update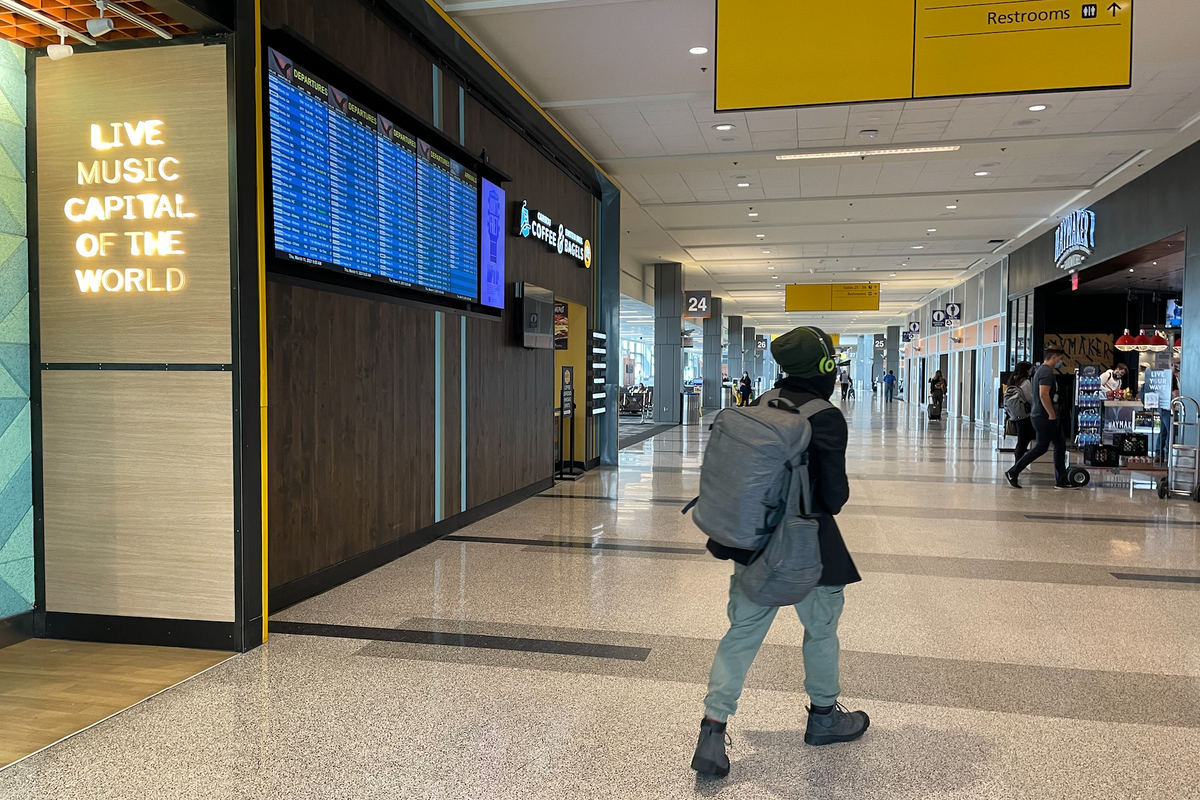 A tender brisket plate at The Salt Lick. A perfectly crafted latte at Jo's Coffee. A sudsy pint at the Saxon Pub.
Certain things are just part of the quintessential Austin experience—even if you're just passing through the airport.
Austin-Bergstrom International Airport in recent years has become well known as a microcosm of what people love about Austin, from the live music that streams through the terminal to the local art that adorns the walls to the outposts of popular Austin shops and restaurants, including those named above.
---
A year after the pandemic brought the world to a halt—and in turn resulted in the lowest passenger numbers the airport had seen since it opened in 1999—and on the eve of spring break, the terminal on Thursday showed signs that the mini-Austin experience so many once treasured is beginning to reemerge.
At Tyler's, clips from former "Austin City Limits" tapings streamed on a TV inside the locally-focused apparel shop, while a socially distanced line queued for breakfast tacos at Tacodeli. In front of the Asleep at the Wheel stage—the largest of the airport's seven stages—plastic shields sat ready to safely welcome, and protect, performers.
"Such a large portion of what we offer is local and is brands that'll be familiar to you as a local to Austin," said Mandy McClendon, spokeswoman for ABIA. "While you may not have all the options, you certainly still will have many of them. For the most part, it does feel like the airport you know and love."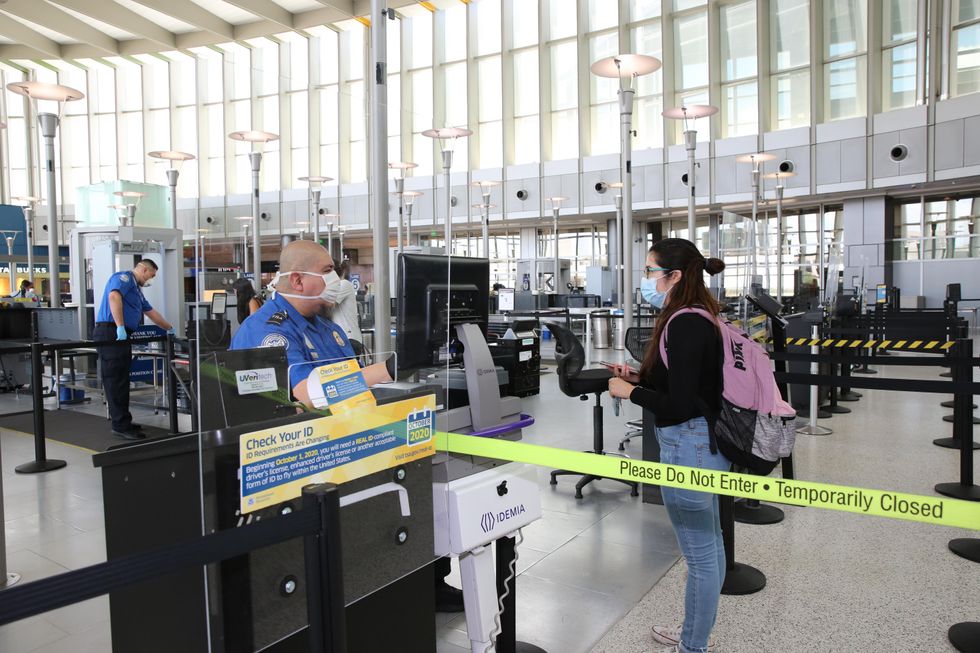 Masks are still required to be worn at the airport. (ABIA)
For those who haven't traveled during the pandemic, the first thing to know is that masks remain required throughout the airport and on flights. Despite Gov. Greg Abbott's decision to end Texas' statewide mask mandate on Wednesday, ABIA is included in an executive order issued by President Joe Biden and implemented by the Transportation Security Administration that requires face masks in airports.
"If you're in an airport you must be wearing a mask. We want to make sure we're communicating that to our passengers because we understand the conflicting advice can be a little bit confusing," McClendon said. "We don't want anyone to end up in a situation where they come to the airport without a mask and then they can't board their flight."
McClendon said that passenger traffic in April 2020 was down 96% from April 2019 and that overall passenger traffic in 2020 was down 63% from 2019, which was the airport's highest-ever passenger travel year. As a result, the airport gave its retail and restaurant vendors the flexibility to "open and close and provide staffing as they're able to and as makes sense for them while also ensuring we have a variety of options open throughout the terminal."
Live music has also continued in the form of small shows featuring only one or two musicians, aside from when the city was in Stage 5, when performances were suspended.
"Music is something that's very important to our terminal," McClendon said. "We have and continue to try to come up with creative ways to still make that a part of the experience."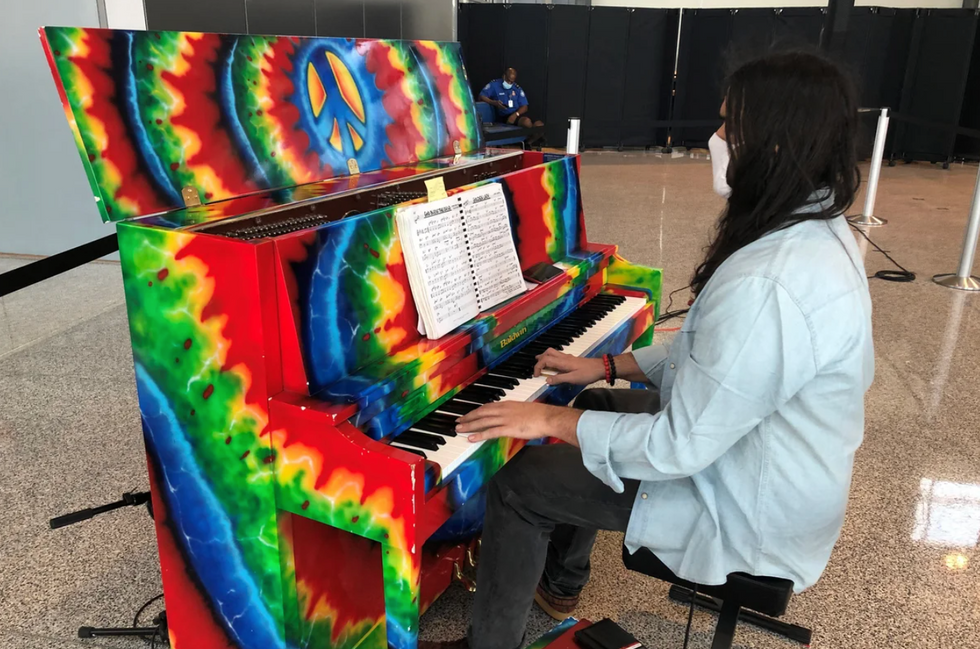 Zack Morgan playing the piano during his set at the airport in 2020. (ABIA)
As passenger travel continues to increase and more people are vaccinated, McClendon said, expect even more of the things that people love about the airport to return—safely.
"We are an essential operation to Austin," McClendon said. "The more people that we have come through our doors, the more vigilant we want to be about things like social distancing and mask wearing and just making everyone feel comfortable in the terminal."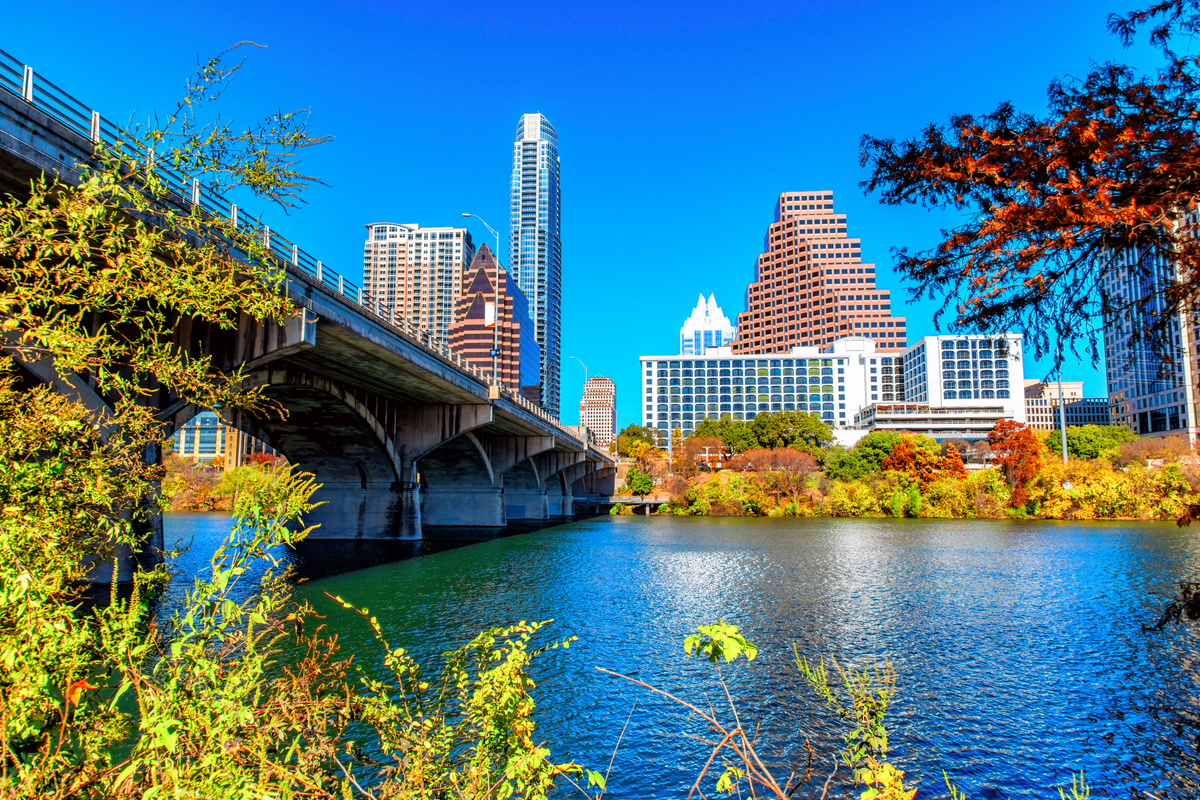 Austin is in for an early start to what is threatening to be an unseasonably hot summer.
So far, this month has been the hottest May on record with Camp Mabry reporting an average temperature of 82 degrees, compared to the National Weather Service's recorded average of 74 degrees from May 1-10.
Austin has been an average of 8 degrees hotter than normal this month—the hottest May since 1898. NWS meteorologist Keith White told Austonia that Austinites have La Niña to thank for this sweaty summer.
What is causing the heatwave?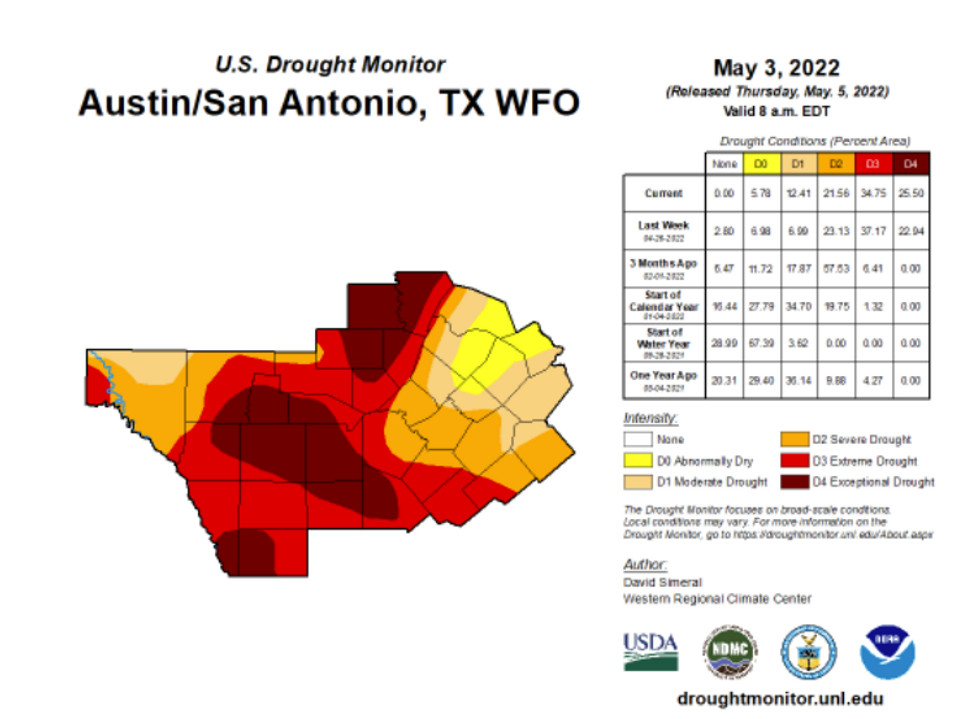 A phenomenon characterized by cooling waters across the central and eastern pacific oceans, La Niña tends to cause cooler and wetter conditions in the northern U.S. but warmer and drier conditions across Central Texas. We would typically be on our way out of La Niña at this time of year, according to White, but the heat can be turned around with a little rain.
White explained that the sun is able to heat dry ground—due to the drought and La Niña—more efficiently than wet ground. West Austinites might be feeling more of the heat, as the drought has been worse west of town.
Austin is entering its rainy season, which tends to fall between May and October. The last 30 days have seen about 2-4 inches of rain, which is just a touch below average, but White said the end of May is looking rainy, which could quell the heat.
"There will be some dependency on if we're able to pick up some more beneficial rains here," White said. "While at least over the course of the next week it looks likely to remain dry, there may be some rain chances returning toward the end of May."
Does a record-breaking May mean a record-breaking summer?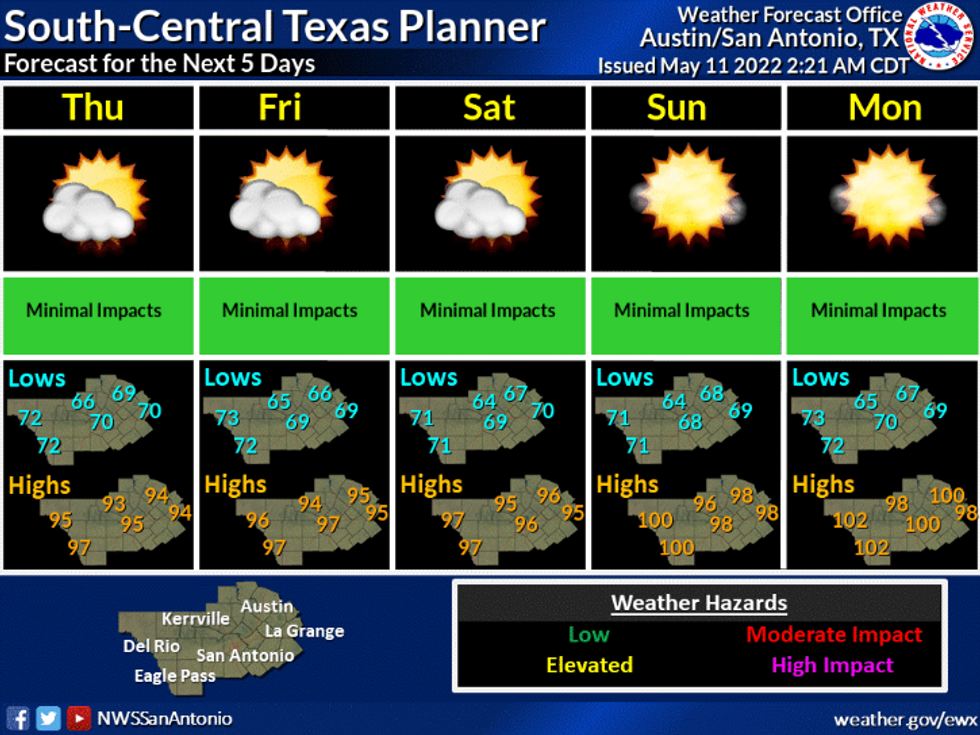 Not necessarily, though in part due to climate change, all of the top five hottest summers have been recorded since 2008 with the hottest to date in 2011. Meanwhile, 2021 was only the 38th hottest summer on record.
White said that means climate variability is superimposed against climate change, meaning temperatures are gradually rising, but the amount of rain we receive could make a huge difference.
While 2011 saw more than 90 100-degree days, 2021 only saw 12 100-degree days.
"As our climate warms, the risk of excessive heat will increase because you're taking the average temperature and moving it up," White said.
How to stay safe and cool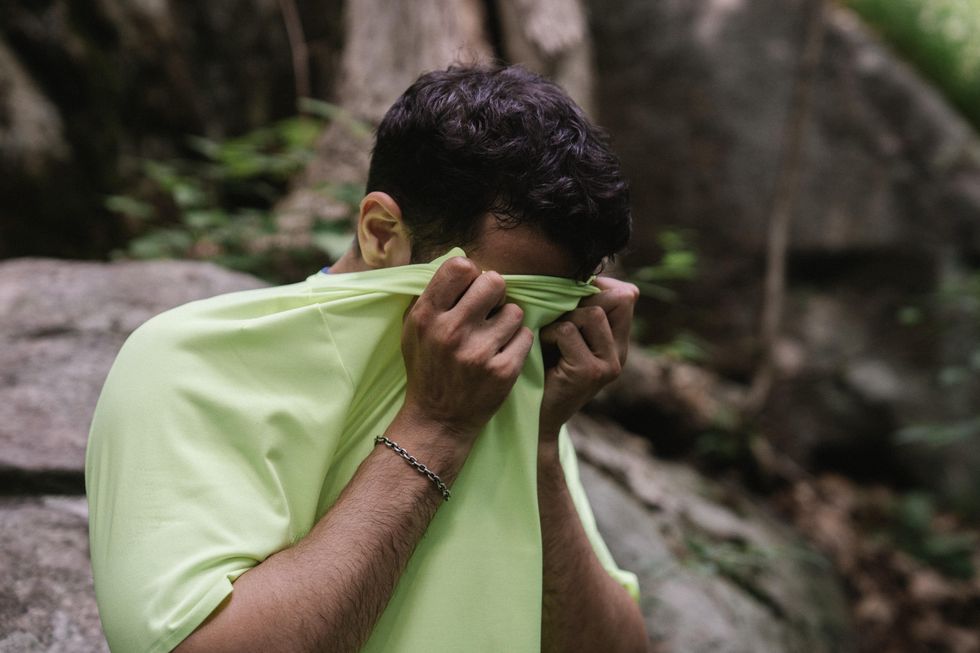 (Pexels)
With rising temperatures, there is always a risk of heat-related illness. In fact, White said last weekend there were 29 heat-related illness calls to Austin EMS.
The best way to avoid getting sick in the hot Texas summer is to wear light clothing, drink lots of water, take breaks in air-conditioned areas and familiarize yourself with symptoms of hyperthermia.
And prepare yourself for the first half of August, which is traditionally the hottest time of year.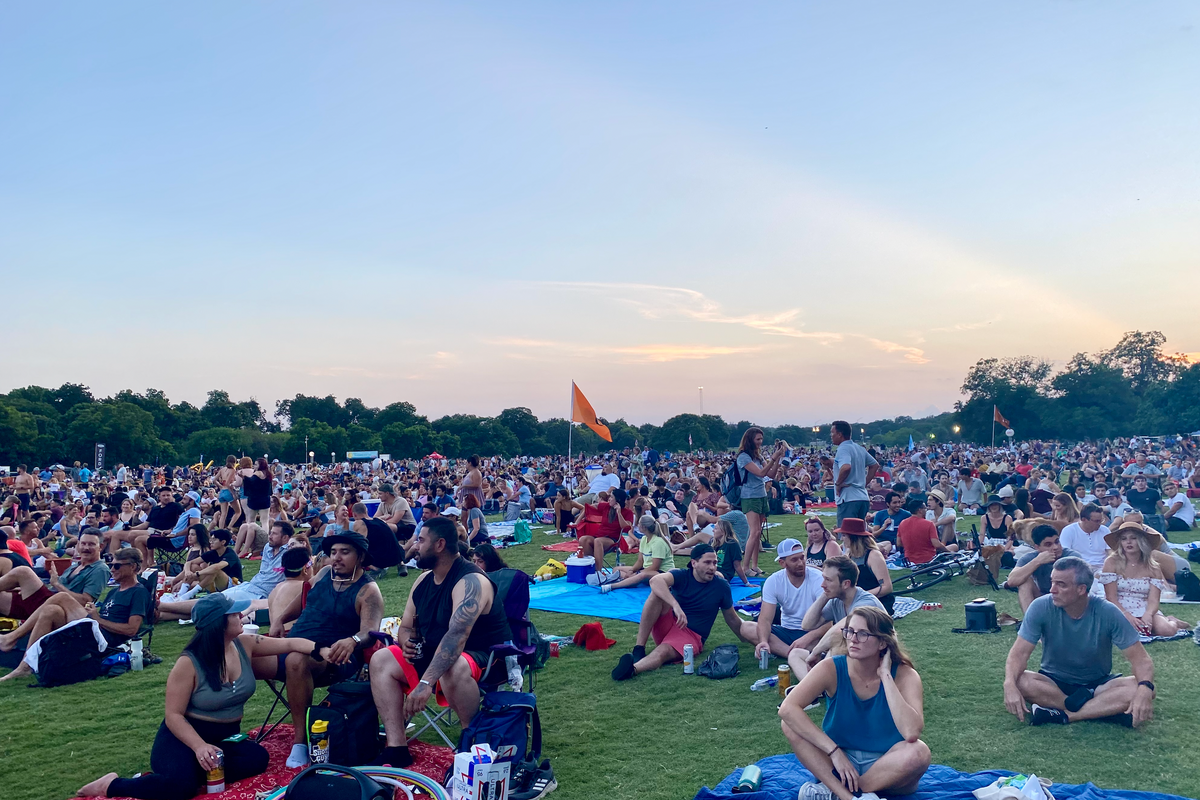 Austin's summertime tradition is returning to Zilker Park this summer.
Blues on the Green is bringing free live music to the park June 14-15 and July 19-20, Austin City Limits Radio announced Wednesday. Performing artists have not been announced yet.
The concert series has been taking place for 30 years. It entails a sea of people lounging in Zilker Park with one stage featuring usually local musicians. Recent shows have included Jackie Venson, Gary Clark Jr. and Shakey Graves. For the past two years,

Blues on the Green faced postponements due to surges in COVID cases.