Get connected with our daily update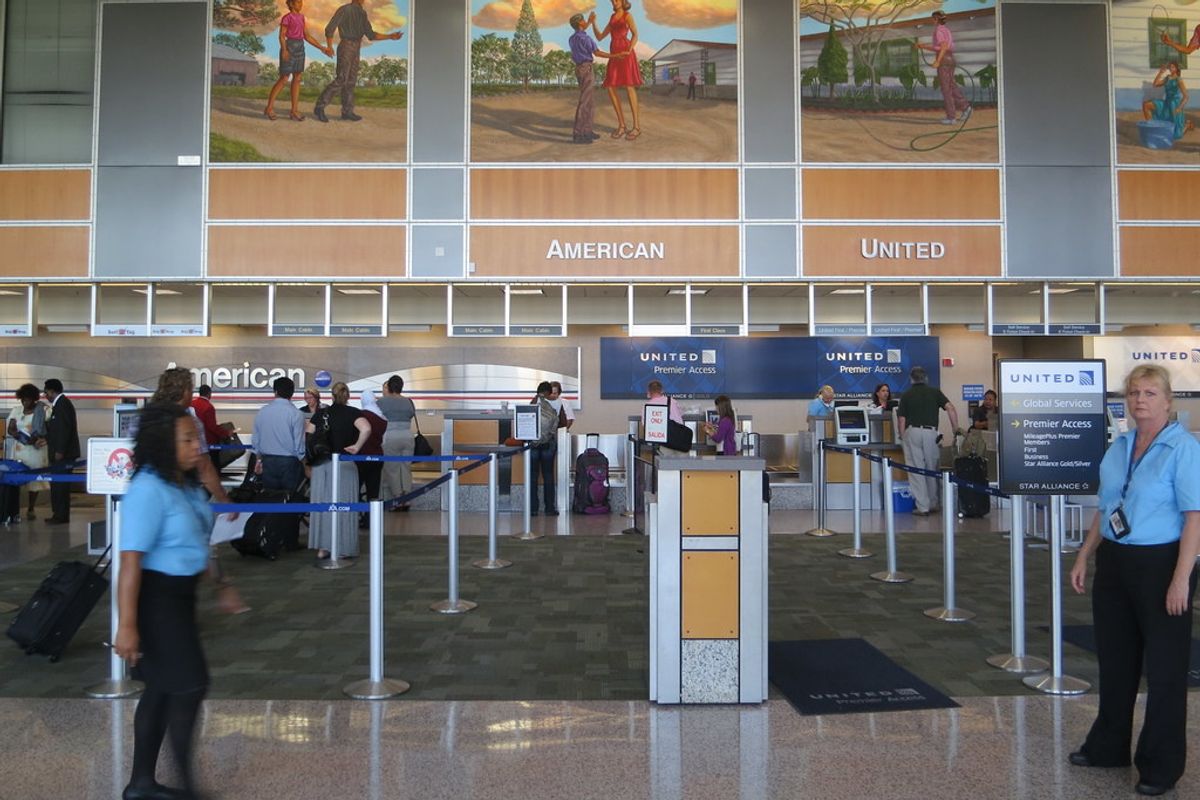 (Paul Sableman/CC)
After a steep decline in travel caused by the coronavirus pandemic, Austin-Bergstrom International Airport is finally starting to see traffic return, slowly but surely.
---
Sunday marked the busiest day the airport had seen since the onset of the pandemic, with 11,006 passengers passing through the terminal on over 100 outbound flights. This traffic is a shift back toward normalcy, as business had dropped by about 97% in April.
Public information specialist senior Bryce Dubee said traffic has been on a gradual incline for the past few months. A dozen discontinued routes have now been restored and airport traffic is only down by 70%.
"We are seeing a trend in the positive direction, albeit very gradually," Dubee said. "A lot of that's the reflection of just more flights, meaning more passengers."
Dubee said with COVID-19 restrictions, business travel has essentially disappeared, leaving mostly leisure travel coming through the terminal. Traffic is still much lower than it would be during the holiday season, one of the busier times of year. A busy day during the holiday season meant more than 20,000 people flying.
Though the airport is on the road to recovery, Dubee said he doesn't expect the airport to be back up to pre-COVID-19 numbers for years to come.
"Right now industry wide, the overall recovery process is depending on several things and I think the overall recovery at this point is going to be several years before we get back to those numbers that we were seeing in 2019," Dubee said. "We're catching back up to where we were but it's not going to be an immediate recovery. This is going to be a long gradual process to work through for us."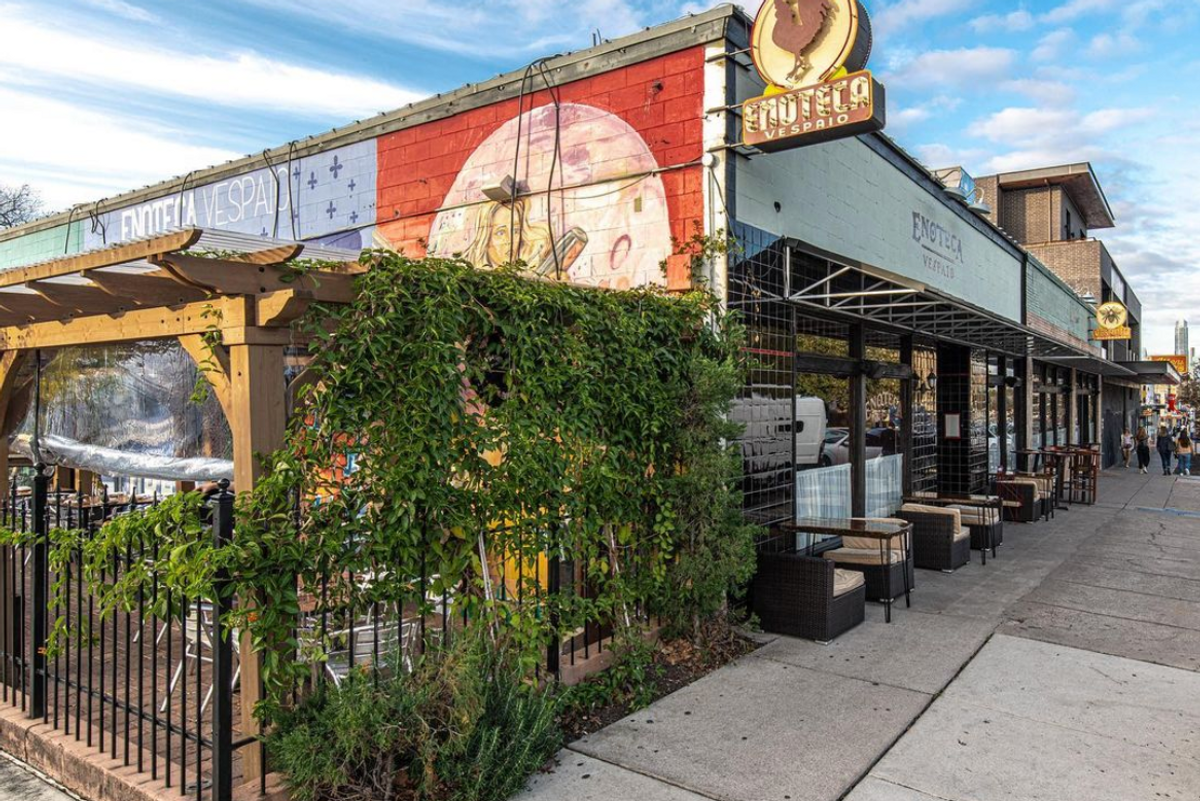 After 24 years on South Congress, Enoteca Vespaio is temporarily closing its doors for a makeover.
The sister restaurant to next door Vespaio Ristorante, located at 1610 S. Congress Ave., Enoteca employees told Austonia it will continue to serve wine and Italian fare until July 9. Employees said the restaurant will reopen to serve Oaxacan cuisine in about a month.
A wine bar and patio, Enoteca was named after the Italian word "wine library" in Italian. The restaurant has become known for its antipasto, crispy ravioli and homemade panna cotta.
Austonia has not yet heard back from Enoteca management for further details.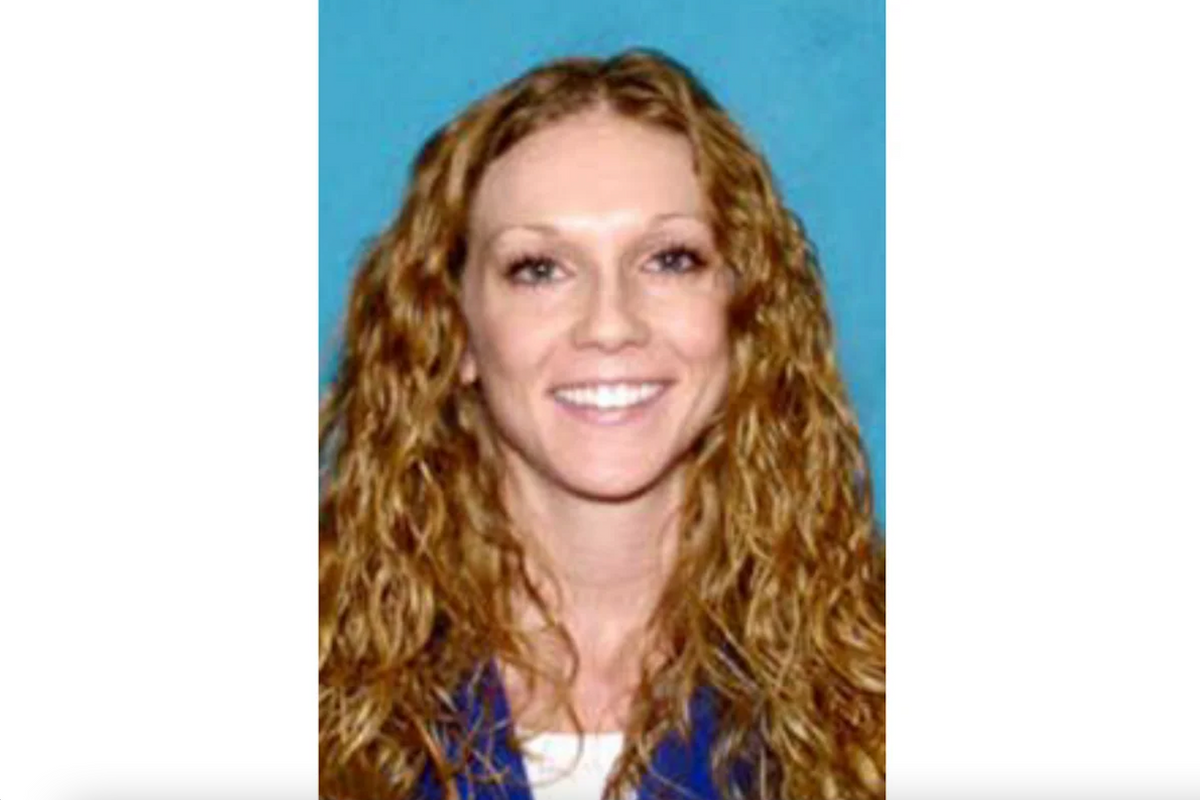 The Austin woman suspected of killing star cyclist visiting from out of town, Moriah "Mo" Wilson, has now been captured after evading arrest for more than a month.
Kaitlin Marie Armstrong, an Austin yoga instructor, is believed by officials to be the killer of Wilson, who was found with gunshot wounds in a friend's house on May 11. The murder is being investigated as a crime of passion after Wilson met up with Armstrong's ex-boyfriend.
According to the U.S. Marshals, Armstrong was located at a hostel on Santa Teresa Beach in Provincia de Puntarenas, Costa Rica. Officials said she may have been using her sister's name after fleeing Austin on May 14, the day after police questioned her. She was last identified at Newark Liberty International Airport on May 18.
Federal authorities say they plan on returning Armstrong to the U.S., where she'll face charges of murder and unlawful flight to avoid prosecution.
Here's a timeline of events since the night of Wilson's murder.
The night of her death, Wilson met with Armstrong's ex-boyfriend Colin Strickland, a fellow pro cyclist. According to an affidavit, the pair went swimming, then to dinner, before he dropped Wilson off at her friend's home where she was staying in East Austin at around 8:30 p.m.
While Wilson and Stickland had previously had a romantic relationship, Stickland said the two were friends. The affidavit says Strickland lied to Armstrong about his whereabouts that evening.
Video footage shows Armstrong's Jeep pulled up nearby the home within a minute of Wilson arriving home.
At around 10 p.m., Wilson's friend called Austin police after finding her in a pool of blood. Wilson had been staying with the friend ahead of the upcoming bike race in nearby Hico, Texas.
Armstrong was brought in for questioning the day after the murder and released after appearing "very still and guarded" when confronted with video evidence.
The Lone Star Fugitive Task Force said her black Jeep Cherokee was sold to a South Austin CarMax dealership on May 13 for $12,200.
She leaves from the Austin airport on May 14.
Shell casings found on the scene matched a gun belonging to Armstrong.
Austin police obtained an arrest warrant for Armstrong on May 17.
She took a flight from Newark Liberty International Airport to San Jose, Costa Rica on May 18 using a fraudulent passport, according to the Marshals.
On May 25, another warrant was obtained for unlawful flight to avoid prosecution.
On June 29, she was captured by the U.S. Marshals