Get connected with our daily update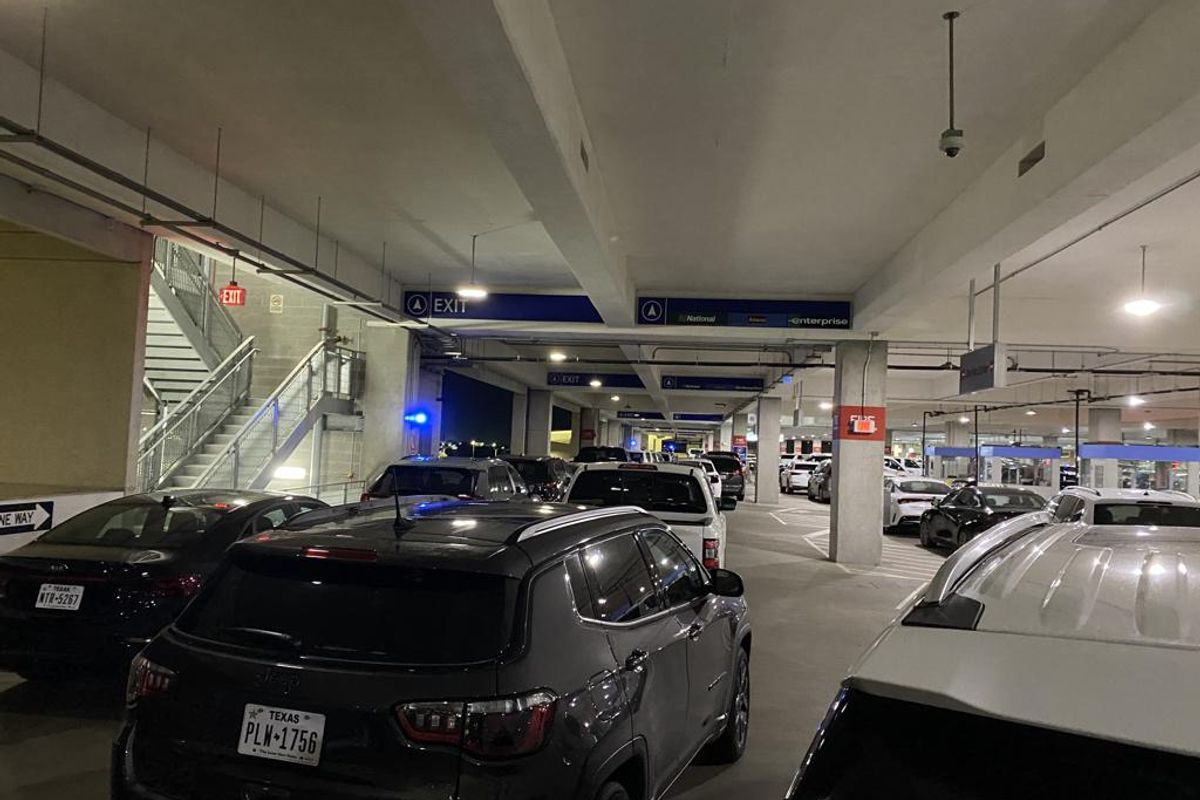 After a high-traffic weekend at Austin-Bergstrom International Airport, passengers reported crazy long lines and traffic jams disrupting their travel plans.
---
According to an ABIA spokesperson, 30,991 passengers passed through TSA on Sunday, marking the ninth busiest day in the airport's history, and 28,651 are projected for today. Nearly 9,000 of Sunday's passengers came in before 8 a.m.
With NASCAR, Texas Relays and Dell Match Play in town over the weekend, a high volume of passengers was to be expected. However, the lines were much more chaotic for those returning rental cars Monday morning.
Ummmmm.....have never seen anything like this. The rental car place at the Austin airport is closed so everyone is just leaving their cars in the through lanes of the garage. It's getting all backed up and people can't get up the ramp. I dunno what to do! pic.twitter.com/mPiFibJXkC
— Jeff Gluck (@jeff_gluck2) March 28, 2022
The spokesperson said that the jam started when a rental car stalled out at the drop-off curb and employees instructed them to leave it with the keys inside. Other passengers then followed suit, leaving a long line of empty cars and no way out.

Jeff Gluck documented his experience on Twitter while dropping off his rental car this morning, saying he couldn't find any employees and waited for 10 minutes before ditching his car.
"I ended up just ditching mine in the road with everyone else. Keys still in it!" Gluck said on Twitter. "Hope they don't charge us."
One traveler, Joey Dillon, said he had to abandon both of his rental cars on the road lest he lose his flight to Columbus, Ohio.
My luck that my first time leaving the Austin airport was an apocalypse between Monday morning and both a NASCAR race and a PGA event this weekend.

We had to leave our rentals on the side of the road and security was easily at LEAST 2 hours hours deep. Thank you, pre-check 🙏🏼 pic.twitter.com/7RZuNfCqxE
— Joey Dillon (@joeydillon) March 28, 2022
Airport staff have confirmed the jam is cleared up this afternoon, after the airport called the rental car company to request extra staff. Operations have resumed as normal.
"In response to the strong demand for air travel, AUS continues to expedite terminal improvements through the Airport Expansion and Development Program and through working alongside our partners, like the TSA, to fill staff vacancies," ABIA said in a statement. "We appreciate the patience and understanding of our passengers and continue to ask them to plan ahead, arrive early and show kindness to airport and airline staff who are working hard to get them safely to their destination."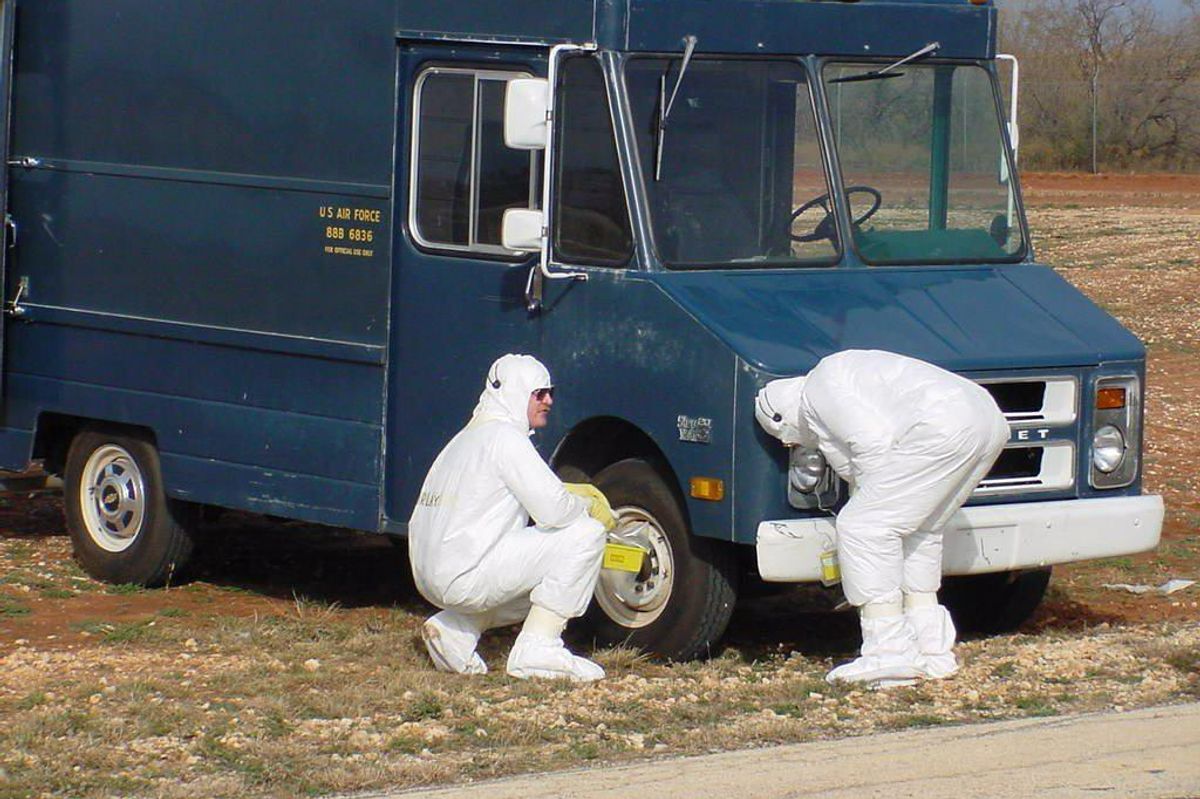 Hazmat suits, low-flying aircraft and more will be seen this week as Austin hosts an exercise to prepare for radiological incident.
The project, called Cobalt Magnet 22, involves more than 30 local, state and federal agencies planning for 18 months to be prepared in the event of radiological threats. It will start Monday and last through May 20.
What to expect: Field teams in protective clothing using radiological monitoring and detection equipment, low-flying aircraft conducting data-gathering overflights, and groups of first responders and others staged at various locations.
The exercise is part of a regular program of training, exercises and planning.
"Th City of Austin is pleased to welcome NNSA and the numerous local, state and federal agencies participating in Cobalt Magnet", said Juan Ortiz, Director of Austin's Homeland Security and Emergency Management Office. "Our goal in this exercise is to test our procedures and make improvements to ensure we're keeping the Austin/Travis County community protected."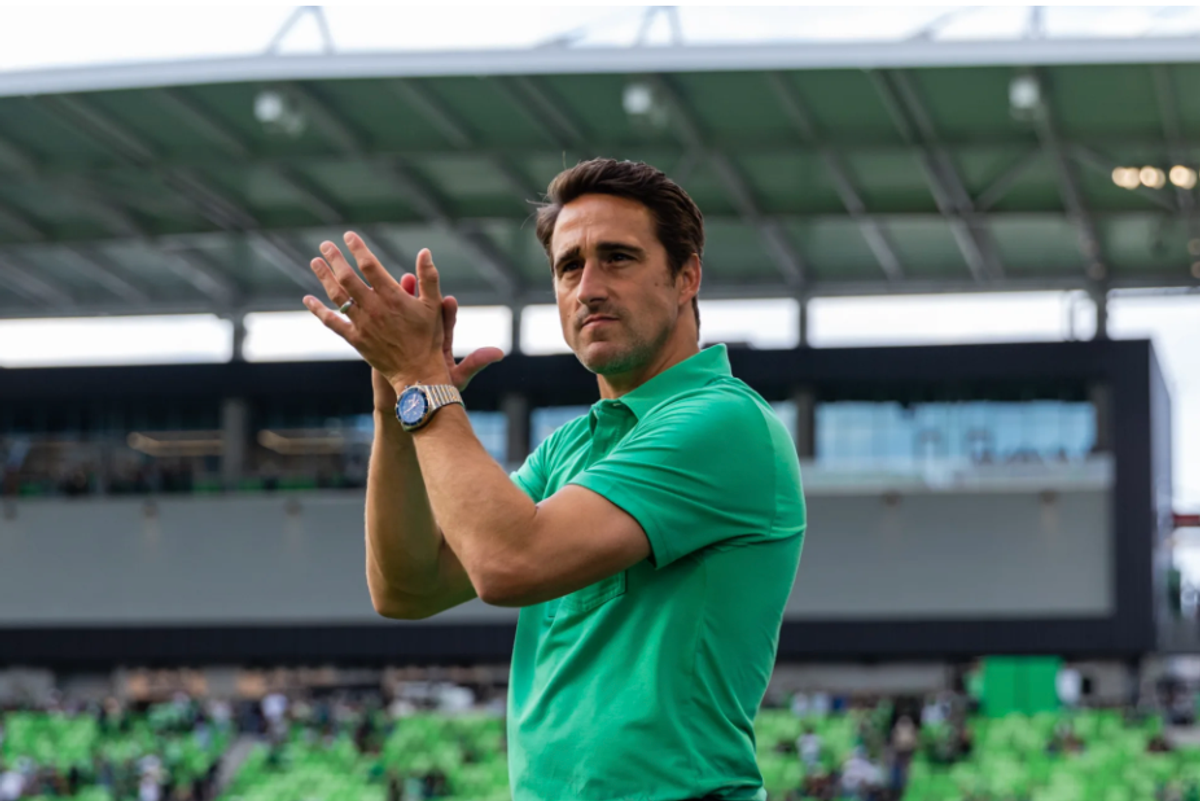 Austin FC head coach Josh Wolff is here to stay as the Club announced he signed a three-year contract extension.
Wolff, who was previously an assistant coach for the U.S. Men's National Team, will coach Austin FC through the end of 2025 under the new contract.
Wolff has been the Austin FC head coach since November 2019. In the team's first year, some hoped to oust Wolff as the team was at the bottom of the Western Conference. But this year, the team is at the top, ranking No. 3.
"This is still a young, growing Club but seeing our vision for Austin FC come to life on and off the field has been one of the great honors of my career. My staff and I will keep working every day to represent the city, and to develop our team both competitively and as human beings. The best is yet to come," Wolff said.