Get connected with our daily update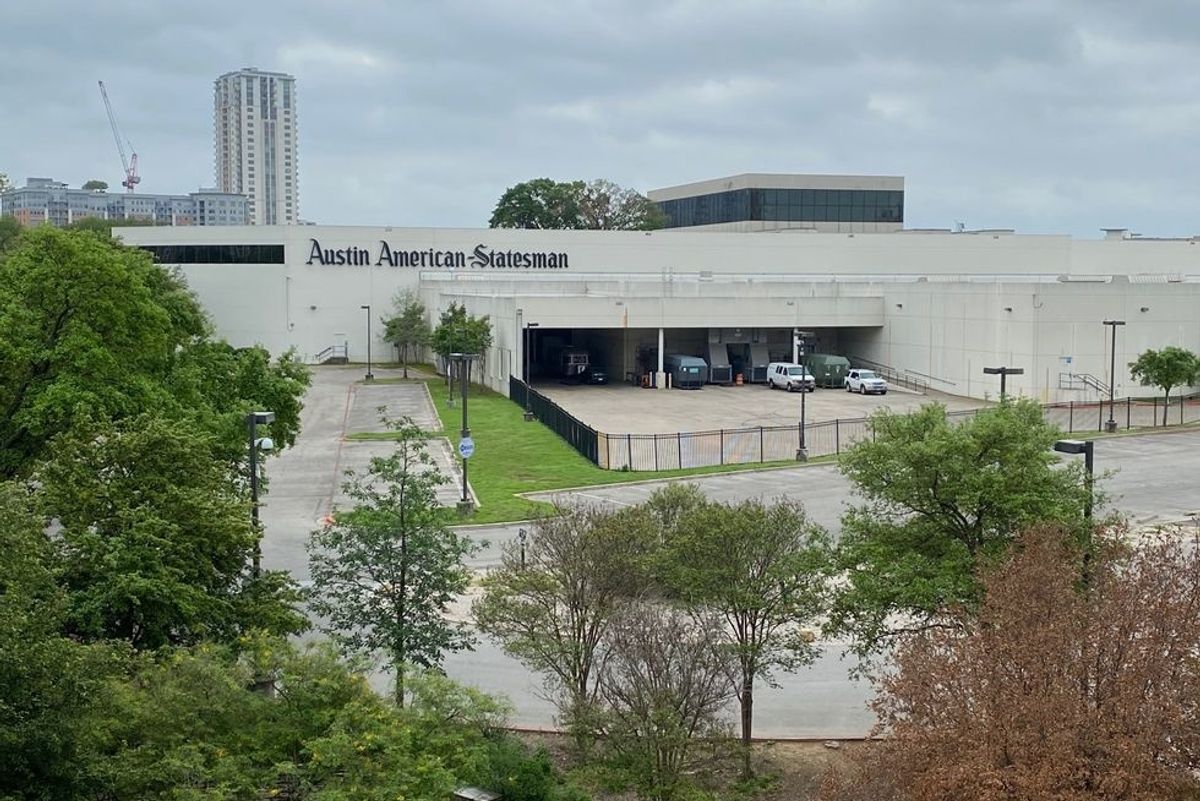 (Michael Barera/CC)
Journalists at the Austin American-Statesman and its six community newspapers announced Wednesday they are taking steps to unionize, following in the footsteps of newspapers around the country that have organized in recent years.
---
A "vast majority" of the papers' reporters, photographers, columnists and other employees asked Gannett, the Statesman's parent company, to voluntarily recognize the Austin NewsGuild, according to a news release.
The Austin NewsGuild also submitted the required paperwork to the National Labor Relations Board to request a union certification election at the Statesman. If Gannet voluntarily recognizes the union, no election would be needed.
Gannett has not yet responded. However, recent union pushes at other newspapers owned by the company have been stonewalled, according to reports.
The NewsGuild cited a need for stability in "an increasingly unstable industry, one plagued by budget cuts, layoffs, a lack of diversity and dwindling resources," in the release. Its members pledged to advocate for increased staff positions, improved benefits and anti-racist policies.
"We want to play a strong role in reshaping the business and hope to lend our creative energy and responsible input toward collectively joining with management to make the paper better on a daily basis for our valued readers," sports columnist and 47-year Statesman veteran Kirk Bohls said in a statement.
News of the union effort was met with support on Twitter from fellow Austin journalists, Council Members Greg Casar and Natasha Harper-Madison, and other newspaper unions.
GO AUSTIN, GO!! We stand with you and are so excited for y'all! We hope @Gannett does the right thing and volunta… https://t.co/NWgX2N4L1f

— Fort Worth NewsGuild ☀️ (@Fort Worth NewsGuild ☀️) 1607523620.0
The Austin NewsGuild joins other guilds across the country that have unionized newsrooms in recent years, including at the Los Angeles Times, the Chicago Tribune and the Arizona Republic.

The Dallas Morning News staff voted to unionize in October, becoming the first newspaper in Texas to do so. The Fort Worth Star-Telegram staff announced it had unionized shortly after.
Like many of these papers, the Statesman has faced years of downsizing, hiring freezes and, most recently, furloughs during the pandemic. It has also endured a series of corporate handoffs—three in as many years.
Atlanta-based Cox Enterprises sold the Statesman to the New York-based publishing company GateHouse Media in 2018, after 41 years of ownership. Last December, GateHouse closed its $1.1 billion takeover of Gannett, becoming the country's largest newspaper company, and pledged to cut costs.
Gannett laid off seven Statesman staffers, including veteran sportswriter Suzanne Halliburton and culture critic Joe Gross, in April.
Three months later, the company signed a lease at MetCenter, a corporate business park that the Statesman will move into next year. Its iconic riverfront headquarters will be redeveloped.
Then in October the company reportedly offered employees voluntary buyouts.
Melissa Taboada, who worked as a reporter at the Statesman for more than 20 years, announced she had taken a buyout last month.
"I still want to be a journalist," she told the Columbia Journalism Review. "But I've done this for a really long time and seeing the shrinking newsroom… I kind of want to be part of something that might be growing instead."
Veronica Serrano, an editorial assistant who has worked at the Statesman for 16 years, said a union is the best way for employees to speak up to the paper's corporate ownership.
"It is unconscionable that in the midst of a pandemic, our company continues to cut staff and forces remaining employees to take on additional responsibilities, many with no additional compensation," she said in a statement. "Having a collective bargaining unit is the only way for us to have a voice to address these and many other grievous wrongs, and will give us a chance to fight for our newsrooms and restore the balance of power for future generations."
Dr. Victor Pickard, a professor of media policy and political economy at the University of Pennsylvania, said this push toward organizing is "a rare glimmer of hope in this really dismal landscape."
Unions at legacy media companies, such as the Statesman, may help counterbalance publishers' singular focus on profit, which often comes at the expense of jobs.
"My general sense is that (unions) are at least slowing down the slide toward dismantling newsrooms," he said.
But unions alone likely won't insulate newspapers from a changing industry. Instead, Pickard said existing newsrooms will need to transition to new business models—like the nonprofit Texas Tribune or low-profit Philadelphia Inquirer—that help lessen commercial pressures.
"If we don't do anything, the market will just drive journalism into the ground," he said.
This story has been updated to include comment from a professor of media policy and political economy.

Help us find our editor!
Austonia, a for-profit Austin digital media company, is looking for the right person for a new position as newsletter editor.
Are you an innovator who wants to work exclusively in digital media and push the boundaries? Do you have 3+ years in digital, broadcast, print or agency work? This could be the opportunity for you.
In two years we've created a place in the Austin media landscape, and we're looking for people who can move us toward the front.
AM email newsletter, 22,500+ daily subscribers
Austonia.com, reaching 250,000+ users/month
Social media, 50,000+ followers
Success in this role is based on skills: an excellent writer, editor, visual communicator and storyteller who builds compelling stories with digital and classic elements, who can recruit and mentor contributors in doing the same.
Austin is the most interesting city in the world, and we want to cover it that way. The people, issues, opportunities, challenges, companies and cultures that make Austin dynamic and successful.
Compensation depends on experience. Benefits include PTO and employee Blue Cross Blue Shield "Silver" health coverage, with 100% of the monthly premium paid by the company.
This is a hybrid, mostly remote position. Must live in Austin.
The position reports to Austonia's CEO.
To apply, follow this link to become a candidate immediately:
https://hu9c8d8pxw6.typeform.com/to/JMkTWPwG
Or send your contact info and a link to your LinkedIn profile to hr@austonia.com.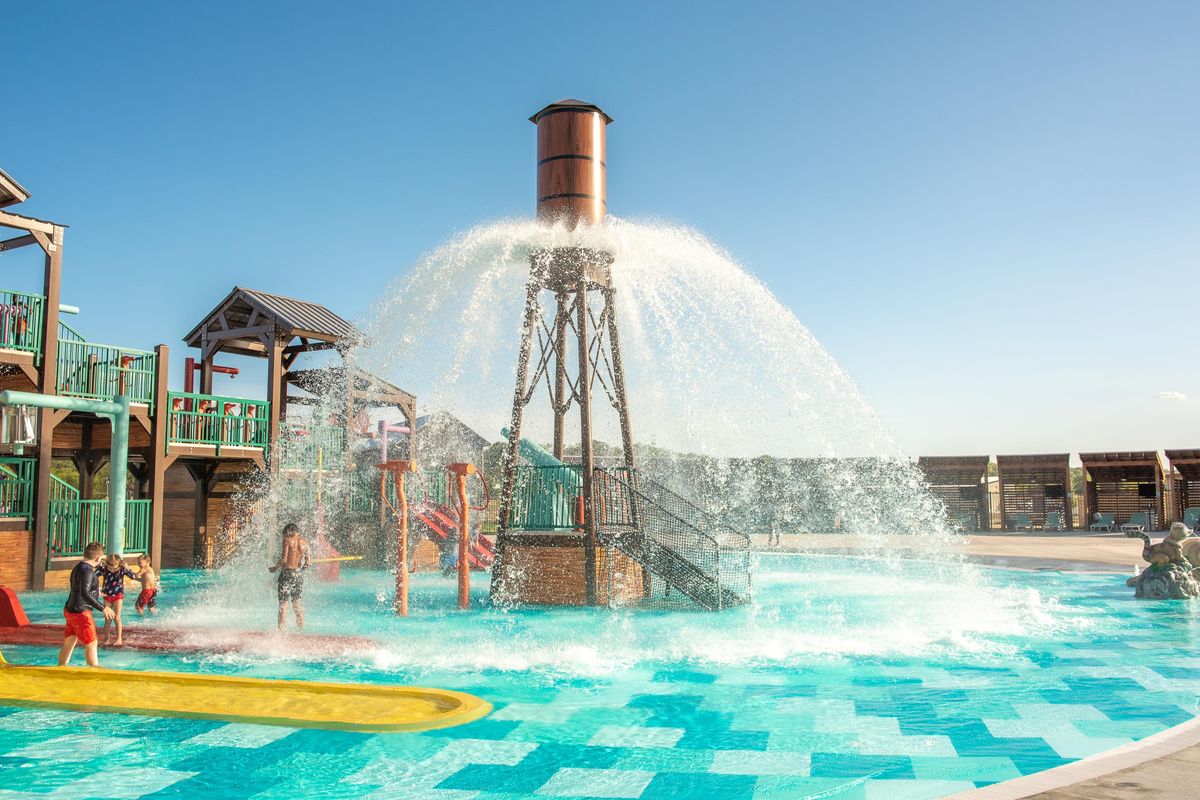 Camp Fimfo Waco
Camp Fimfo Waco, a brand new camping resort, is kicking off football and fall camping season in style! With top-notch amenities, premium accommodations, and 10 weekends of fall fun, there's no better place to have a fall camping getaway, especially if you're a Baylor football fan!
Fall promises to be a one-of-a-kind camping experience. From Sept. 16 to Nov. 24, weekends will be packed with fall-themed activities, including special Halloween weekends in October. Campers can enjoy activities like fall crafts, campground trick-or-treating, costume contests, site decorating, outdoor movie nights, and more!