Get connected with our daily update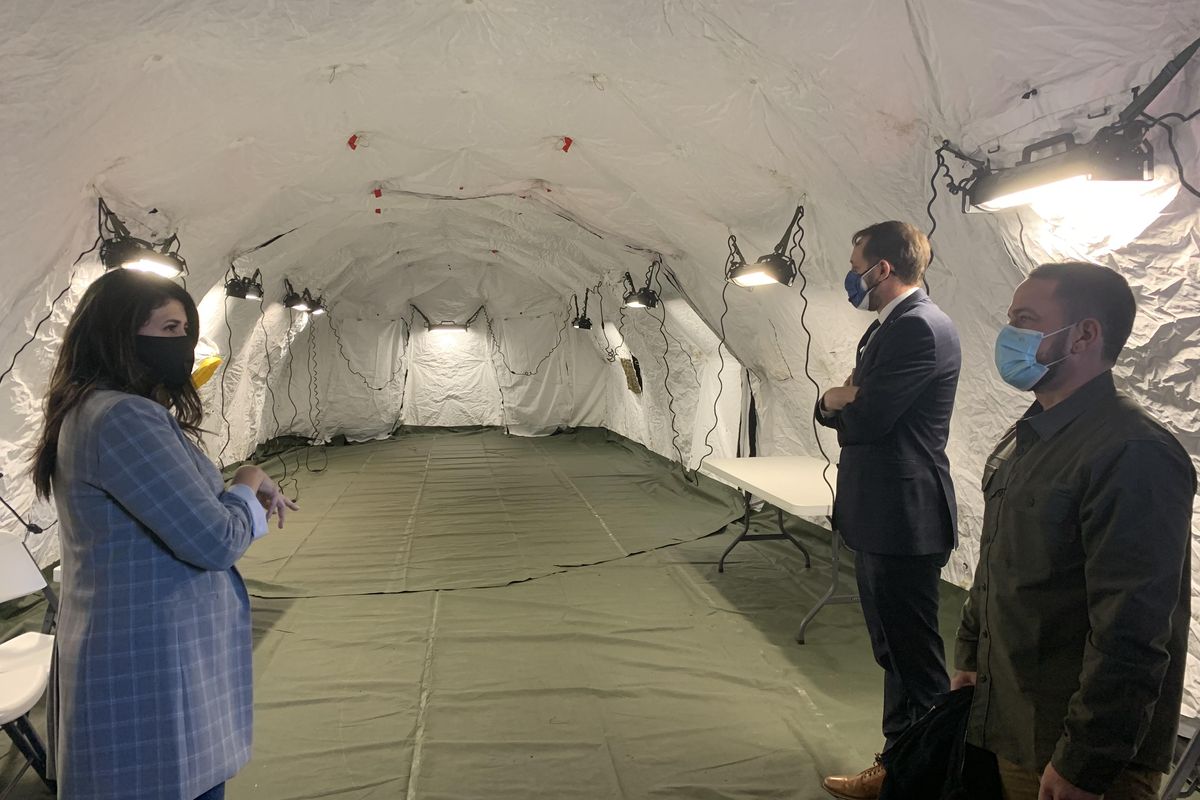 (Emma Freer)
The COVID-19 therapeutic infusion center in South Austin is expanding.
The pop-up center opened outside of the Montopolis CommUnity Care location on Jan. 6 with nine infusion chairs and monoclonal antibody treatments donated by area hospitals. Texas Gov. Greg Abbott announced Monday that the center will now offer 33 infusion chairs, thanks to additional support provided by the Texas Division of Emergency Management.
---
"These treatments are essential in our fight to keep hospitalizations down and save lives," Abbott said in a statement.
The intravenous treatments are administered to high-risk COVID-19 patients in the early stage of the disease in an effort to help neutralize the virus and prevent hospitalization. Patients must be referred by area physicians or contacted by Austin Public Health and CommUnity Care after receiving a positive test result at one of their sites.
Austin's three hospital systems—Ascension Seton, Baylor Scott & White Health and St. David's HealthCare—are referring eligible patients to the infusion center, according to a joint statement issued on Monday.
Since opening, the center has treated 279 patients, most of whom are 65 years of age or older, at a rate of around 26 per day. Austin-Travis County Interim Health Authority Dr. Mark Escott said Friday that the goal is to increase the daily capacity to as many as 75 patients.
The Montopolis center is administering the monoclonal antibody treatment Regeneron, one of two such medications that have received emergency use authorizations from the FDA. The other—from the pharmaceutical company Eli Lilly—is also administered via IV. The entire treatment process takes about two-and-a-half hours, with an hour-long infusion plus time to check-in and monitoring afterward.
With wider treatment, the Austin area may start to see a meaningful reduction in the number of patients hospitalized with COVID. "You have to treat about 10 people to prevent one hospitalization," said Dr. Jack Bissett, an infectious disease specialist affiliated with Ascension Seton.
Although the moving average number of daily COVID hospital admissions in the Austin metro has fallen over the last two weeks, it remains squarely in the Stage 5 risk category—the highest according to Austin Public Health's risk-based guidelines. There are currently 26 low- and moderate-acuity COVID patients being treated at the alternate care site downtown, which is intended to relieve pressure on hospital ICUs.
Preliminary study data reveals that monoclonal antibody treatments are most effective in the few days after COVID symptoms present themselves, so experts recommend that patients seek out testing and medical care early, which could lead to referral.
"If you belong to a high-risk category, don't waste time," said Dr. Mezgebe Berhe, an infectious disease specialist and the principal investigator for a Regeneron trial conducted by Baylor Scott & White Research Institute.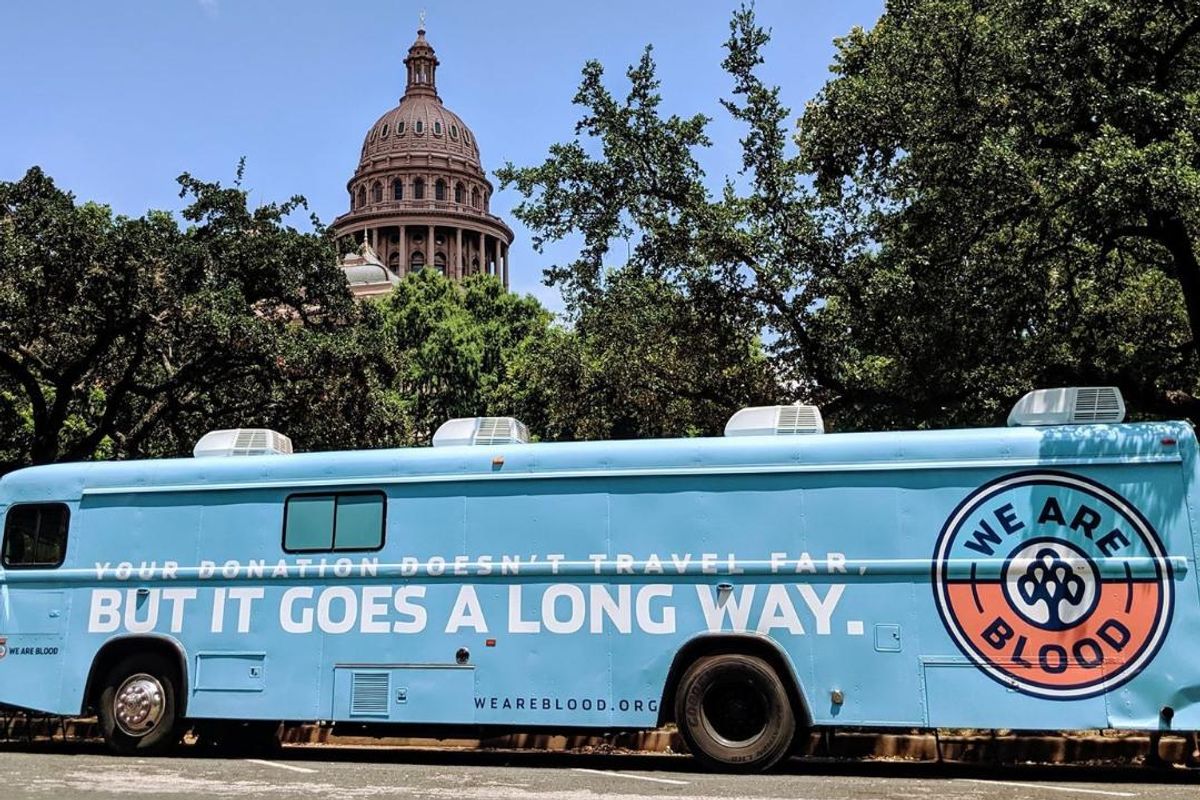 Communities are rallying together after an 18-year-old shot and killed 19 students and two teachers at Robb Elementary School in Uvalde, Texas.
Funds from organizations all around the state–including from Austin's own Los Verdes–are being raised to support families affected by the tragedy. Here's how you can help.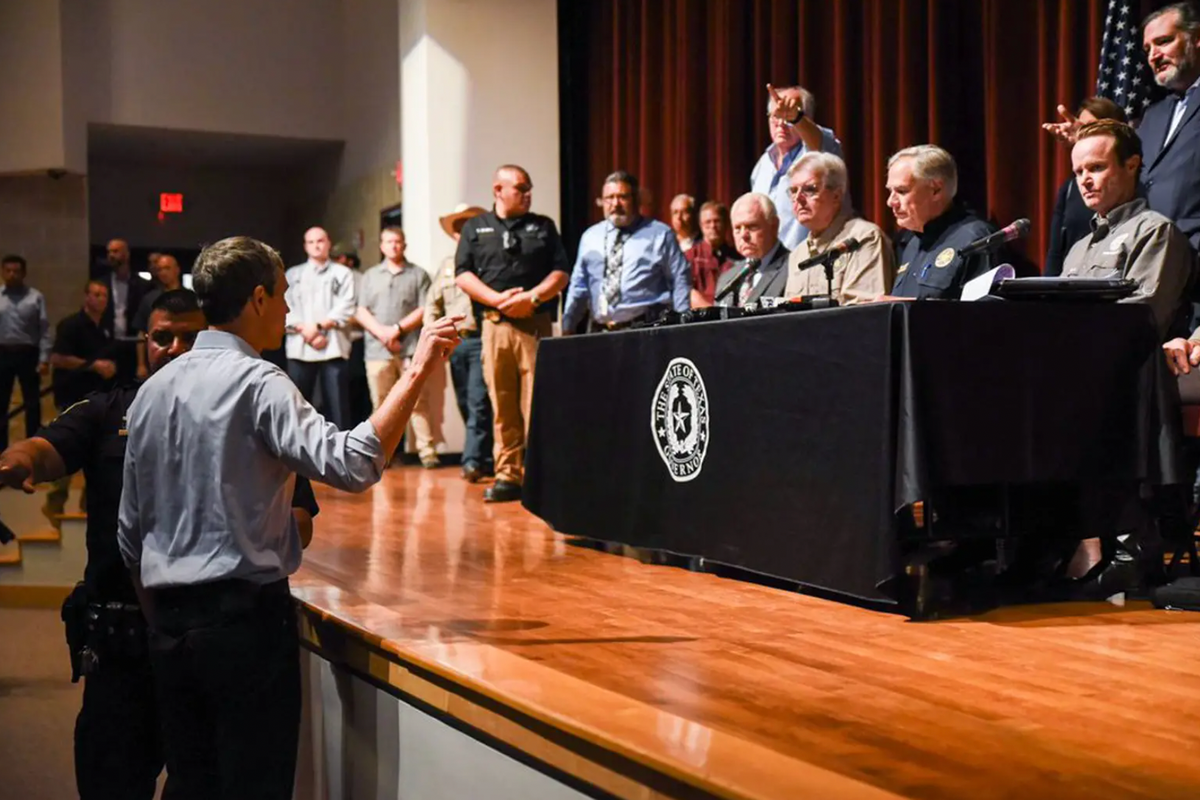 By Patrick Svitek
Beto O'Rourke caused a dramatic scene on Wednesday when he angrily confronted Gov. Greg Abbott at his news conference about the Uvalde school shooting, yelling, "This is on you."
After Abbott was done giving his initial remarks, O'Rourke approached the stage and told Abbott he was "doing nothing" to combat gun violence. He said the Uvalde massacre, in which a gunman killed 19 children and two adults, was "totally predictable."
Some of the Republican officials onstage with Abbott quickly denounced O'Rourke, telling him to go away. Another man onstage used expletives to criticize O'Rourke for interrupting the event. O'Rourke was eventually escorted away amid the unruly scene.
"I can't believe that you're a sick son of a bitch that would come to a deal like this to make a political issue," Uvalde Mayor Don McLaughlin told O'Rourke at one point.