Get connected with our daily update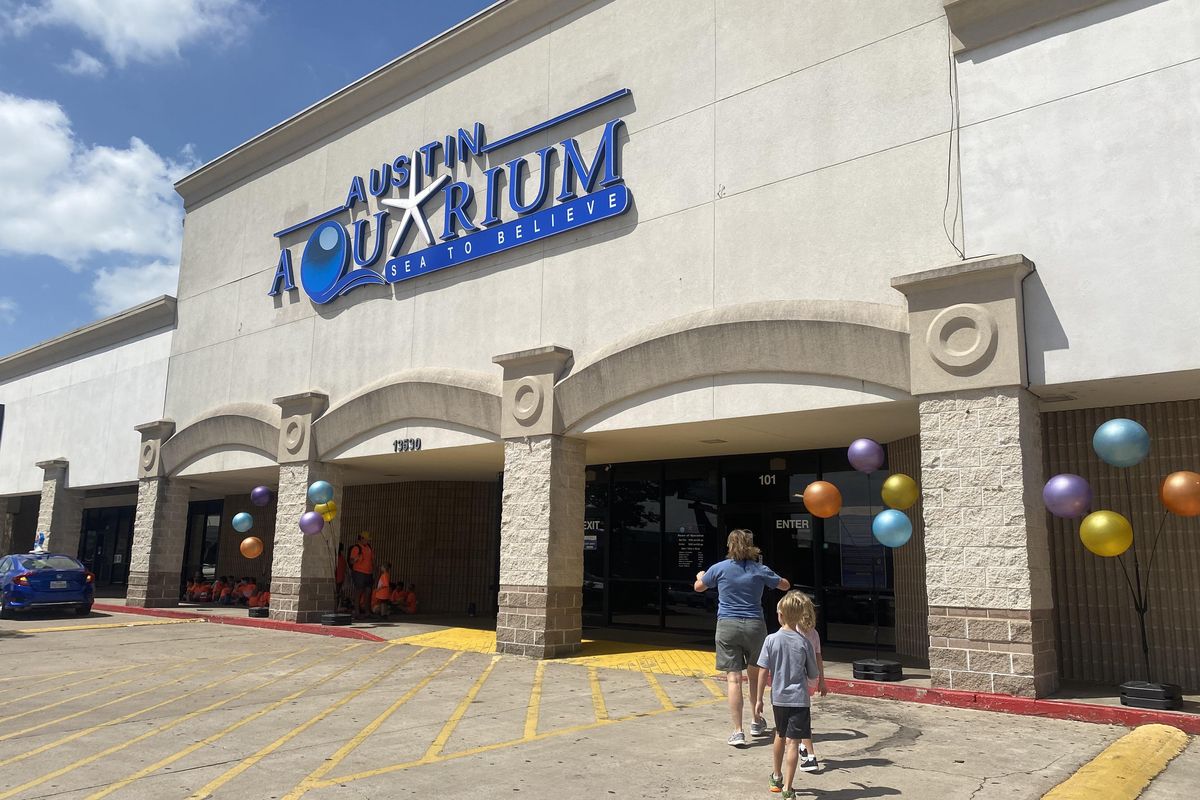 It smells strongly of animals and fishy tanks throughout the Austin Aquarium as families fill the North Austin strip mall location, likely not knowing of recent findings of inadequate care by the U.S. Department of Agriculture and accusations of mistreatment levied by People for the Ethical Treatment of Animals.
---
The aquarium, located in a strip mall off highway US-183, is an exotic indoor petting zoo that has encouraged visitors to touch nearly all of its animals since it opened in 2013. It was designed and built by Ammon Covino, who was sentenced to a year and a day in prison for illegally shipping protected animals to another aquarium in Florida a week before the Austin grand opening. He was arrested again on a federal warrant in Austin in 2015 and again in 2016.
The aquarium claims to have welcomed almost half a million guests in 2021, and thousands of locals have expressed concern via social media over the business's practices in the last decade.
During a USDA routine check in March, Austin Aquarium was cited for not providing adequate care when two otters were in need of veterinary care. Additionally, PETA announced it had filed requests with local, state and federal authorities to investigate allegations of violating animal protection, worker safety, wildlife laws and to revoke the aquarium's federal license to exhibit regulated animals on Thursday after sending an undercover employee to work in the facility for four months this year.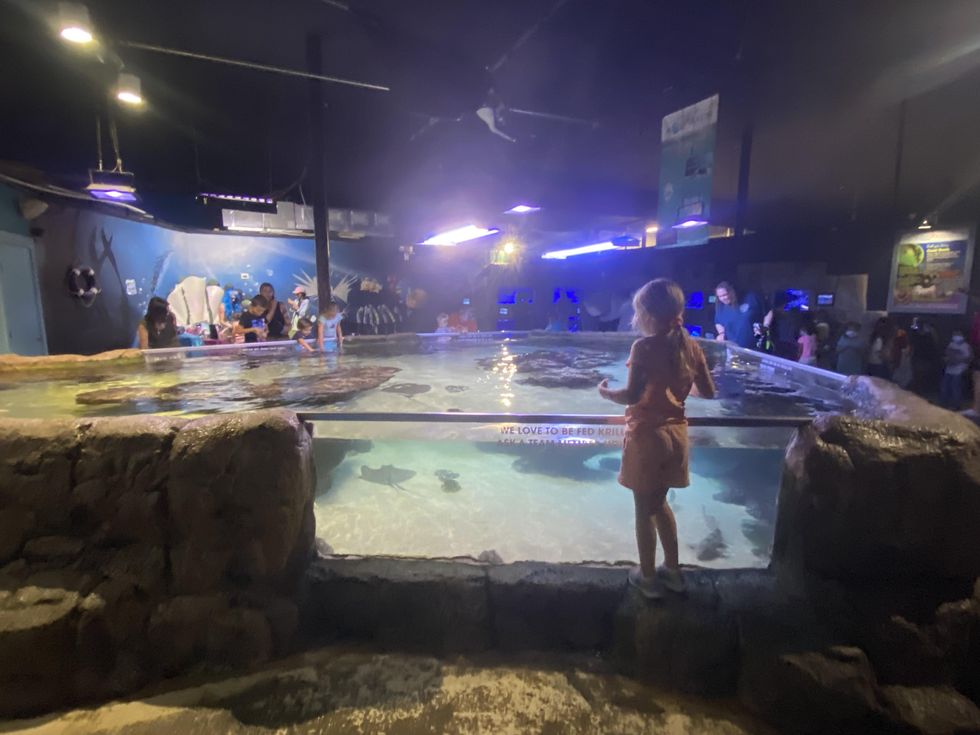 Guests were encouraged to stick their hands in the sting ray and shark tank. (Laura Figi/Austonia)
Austonia reached out to Austin Aquarium for comment on PETA's claims multiple times but didn't hear back. We visited the aquarium on Friday afternoon to investigate some of PETA's claims for ourselves.
Inside the facility
As a single person with no children in tow, I was definitely the odd one out as Austin Aquarium was almost exclusively families with small kids.
Immediately to the right of the entrance is the ring-tailed lemur encounter enclosure, where visitors are encouraged to enter with an attendant to pet the animals. Forest the lemur is in an isolated cage where he paces with a limp from one of his back legs.
An Austin Aquarium employee, who told Austonia she had been working there for three months, said Forest was "born that way." PETA alleges he was injured and never received treatment at the San Antonio Aquarium, which is run by the same owners.
Another employee seemed visibly hesitant to answer the question of where the animals came from, simply saying, "A lot of them are donated." When asked where they were donated from, the employee said, "They're just donations, a lot of them, a lot of people aren't able to take care of them."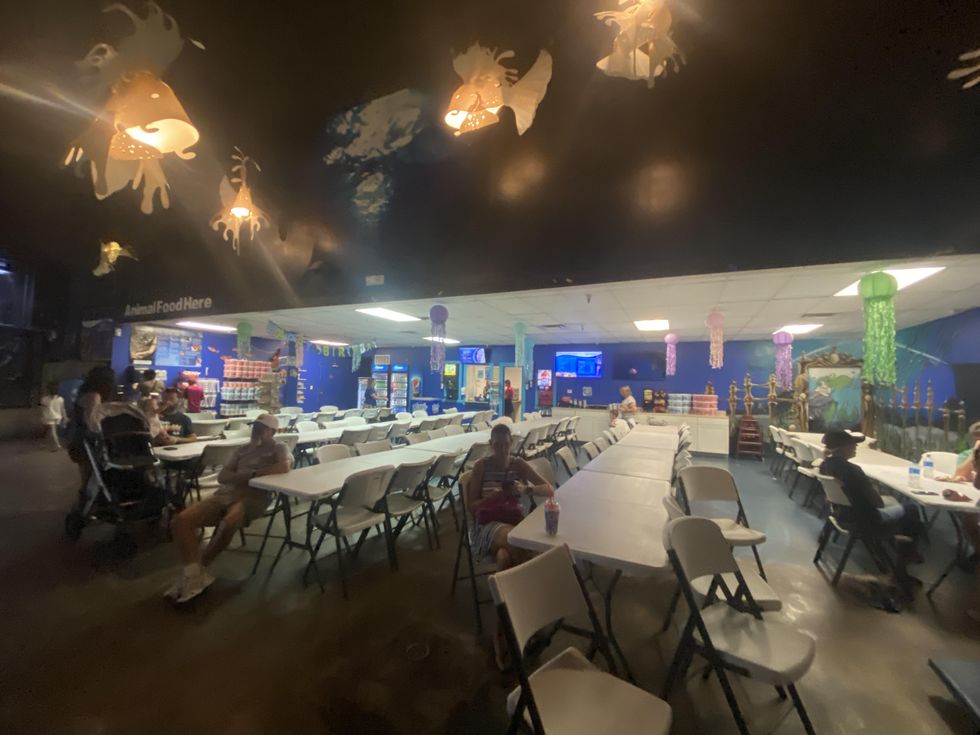 The otters are in an enclosure at the back of the aquarium, which opens up to a large cafeteria, ahead of dozens of exhibits asking visitors to "Please touch" the animals, many without attendants present. An employee said the otters, Scooter and Sadie, were 15 months old.
The aquarium also invites visitors to touch and feed its cold water fish, tropical fish, stingrays, a parakeet aviary, caiman lizards, iguanas, sloths, tortoises and parrots. There are also kangaroos and a capybara on display.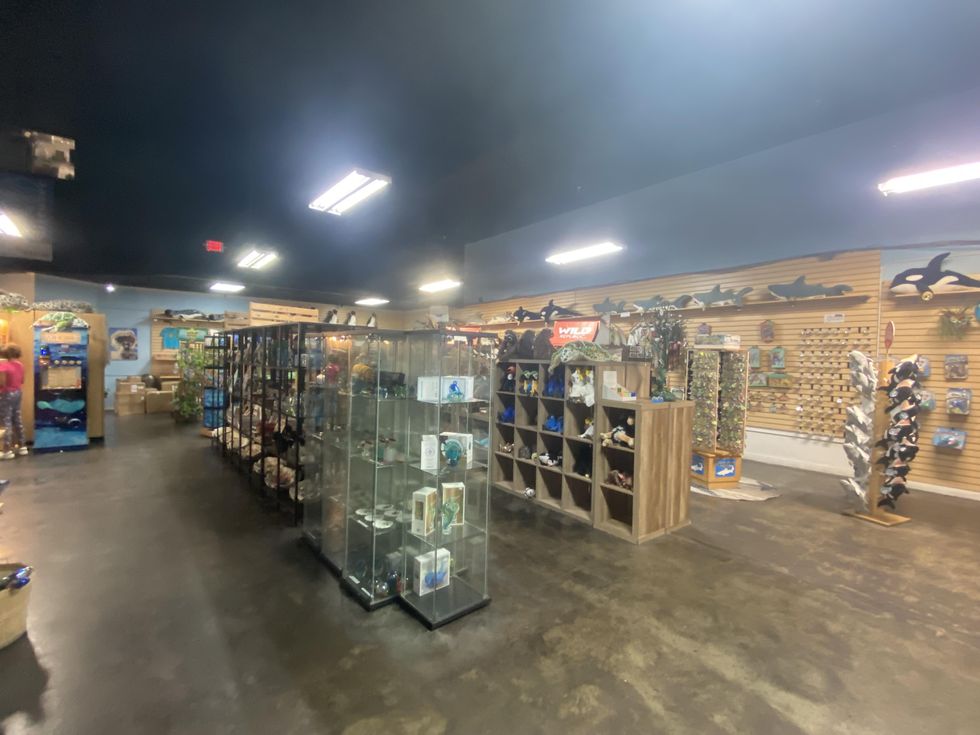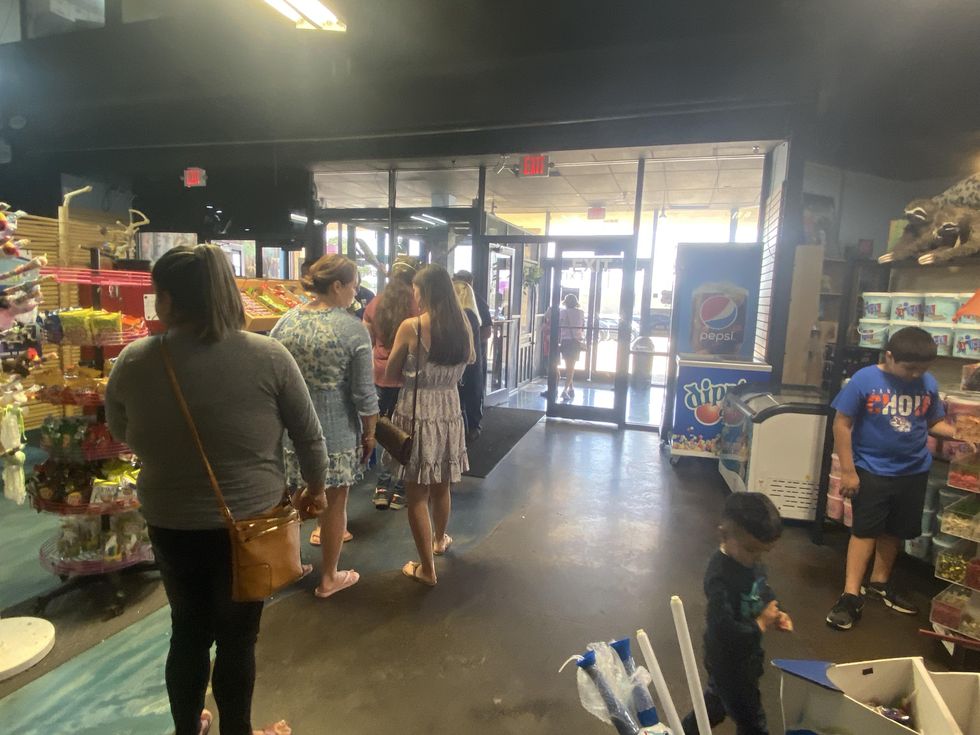 The attraction ends at the large gift shop, which is filled with all the trinkets you'd expect and oil diffusers all around to mask the smell.
The allegations
During an April interview with PETA Associate Director of Captive Animal Law Enforcement Michelle Sinnott, she told Austonia she's been following owner Ammon Covino since he pled guilty to wildlife trafficking in 2013.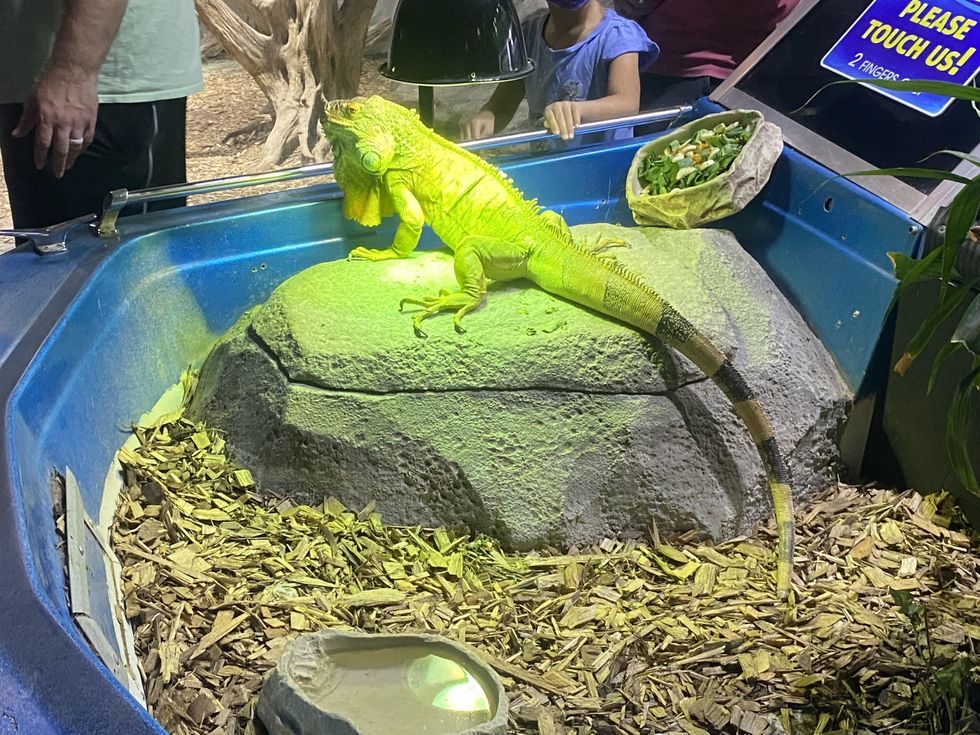 No one supervised this iguana, who was open-air.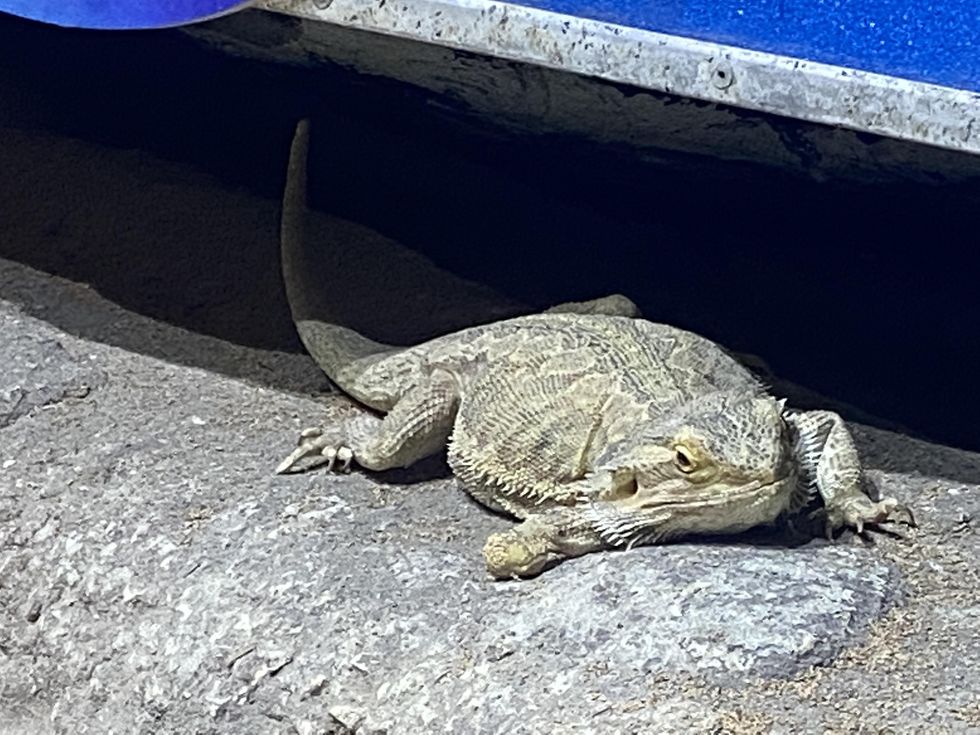 This lizard seemed to be missing a hand.
Austin Aquarium is one of several aquariums in a nationwide chain led by Ammon and his brother, Vince Covino.
Sinnott has also been following the cases of otters Scooter and Sadie, which the USDA said were showing signs of "severe" distress from too many encounters with the public, and Forest the lemur, who PETA said sustained a leg injury at the San Antonio Aquarium that went untreated.
PETA said its investigator learned 11 staffers had been bitten by animals, 12 visitors had been bitten by lemurs or kinkajous in a two-month period and saw many animals die while working in the facility.
"Knowing that that's what the federal investigators walked in and observed at this facility is critical information for the public," Sinnott said. "PETA is urging everyone to steer clear of the Austin Aquarium. The price of your ticket is what's allowing these facilities to stay in operation."
Public perception
Reddit threads over the years have revealed concerns customers of the aquarium, citing different instances they saw for themselves where animals seemed unhappy.
Twenty-year-old visitor Fiona, who asked Austonia to keep her last name private, said she visited with her young cousin last year, spending $60 dollars on tickets and tokens to feed animals while she was there.

Fiona said she hasn't been back since because she felt animals were in too small of enclosures, were unmonitored by attendants, fish tanks were dirty and the location smelled "sewage-y."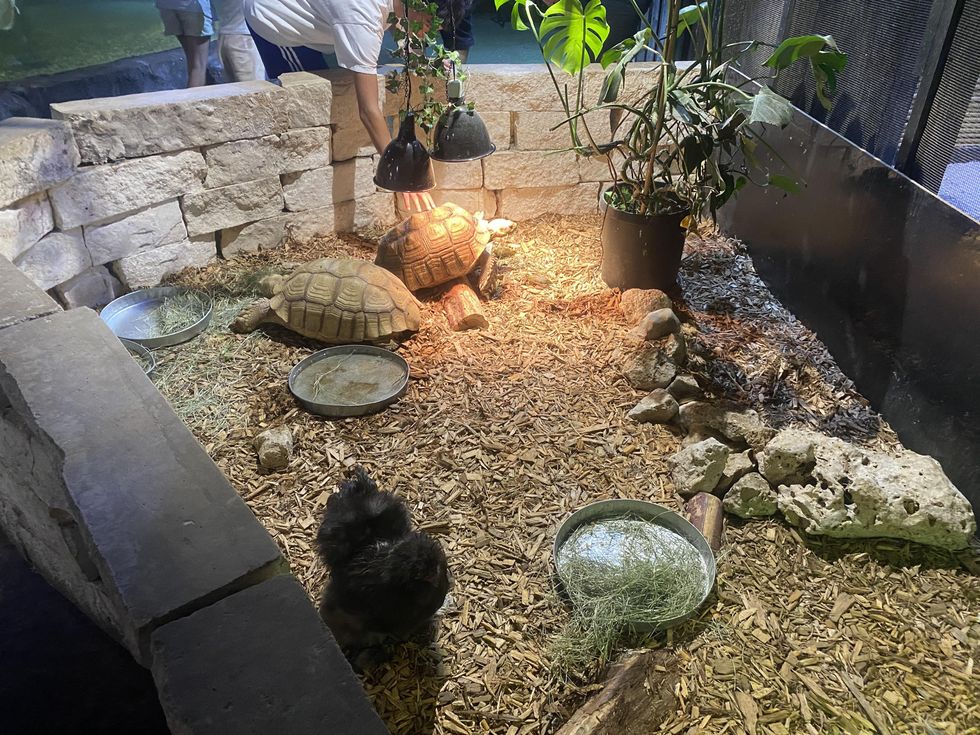 (Laura Figi/Austonia)
"A lot of the areas were touch and pet sections and some of the animals should not be there—like the tortoises in a very tiny, open living space—and I was just like, the animals are obviously overly stimulated," Fiona said.
Fiona is passionate about wildlife, studying natural resource management in college for a while, and said she encourages people who are upset at the animals' treatment to contact the Association of Zoos & Aquariums.
"I wish I knew what I was getting myself into," Fiona said. "I feel like a lot of adults don't really have the guts to actually explain to kids this is not an okay situation and animals are not happy here."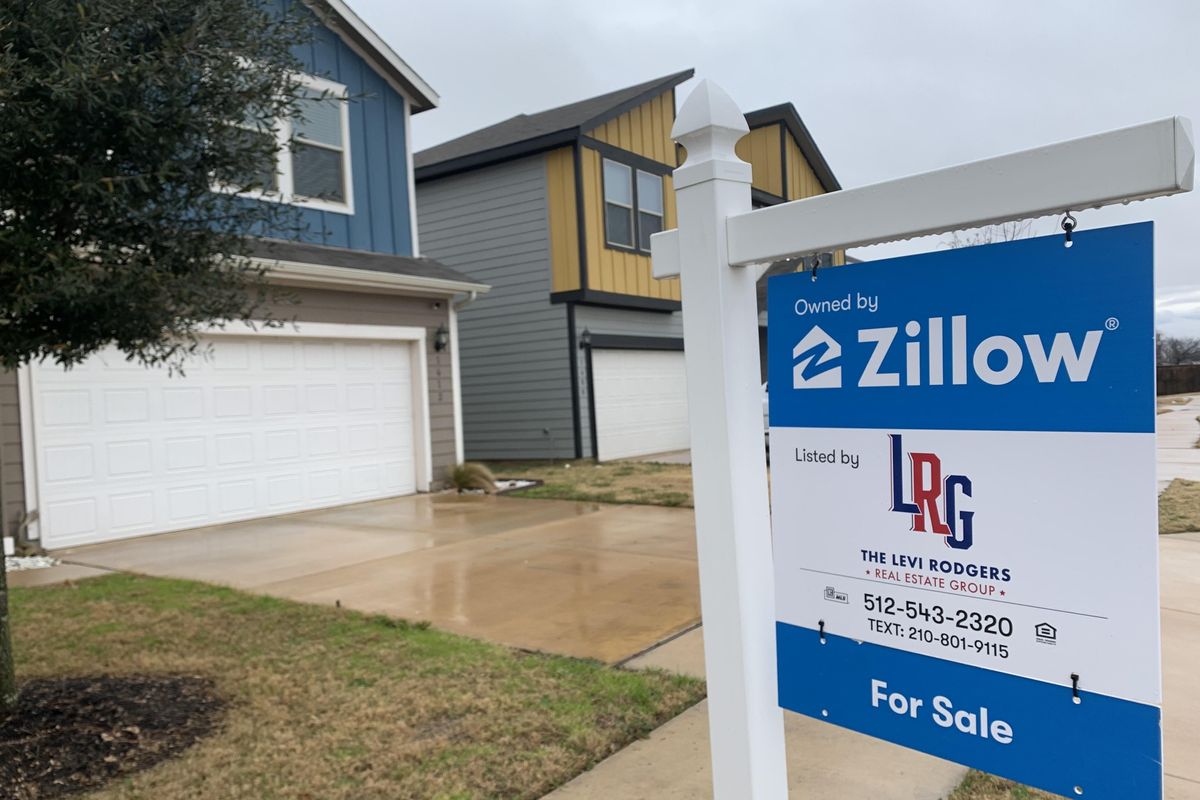 Austin is one of the top metro areas where homebuyer income saw the greatest surge during the pandemic and it came at a cost to locals.
A new analysis by real estate services firm Redfin reports that affluent out-of-towers have contributed to surging home prices in metros like Austin. Due to this trend, Redfin notes, many local buyers with lower incomes have been priced out.
"For white-collar workers earning high salaries, remote work is a huge financial boon," said Sheharyar Bokhari, Redfin senior economist. Jobs with that flexibility, Bokhari says, enable them to move from a tech hub like San Francisco to a more affordable part of the country where they can get more home for their money and even put some toward a rainy day fund.
"It can have the opposite effect on locals in those destinations–especially renters–who are watching from the sidelines as home prices skyrocket while their income stays mostly the same," Bokhari said.
In Austin, the median homebuyer income surged 19% from 2019 to 2021, ultimately reaching $137,000. In that time, the median home price growth was 48%, just behind Boise, Idaho which was more than 50%.
But the housing market is starting to slow. Redfin says high mortgage rates and unsustainable price growth have driven demand down. In fact, Austin is among the 20 housing markets that have cooled the fastest in the first half of this year.
"People are still moving in from California and they still have enough money to buy nice homes in desirable neighborhoods, sometimes with all cash," said Austin Redfin agent Gabriel Recio. "But the days of homes selling for 25% over asking price with multiple offers are over. Buyers are no longer as eager now that mortgage rates are up and there's buzz in the air about the slowing housing market."
As a result, Recio says, local and out-of-town buyers have an opportunity to buy a home at the asking price or even under.
Redfin carried out its analysis using data from the home mortgage disclosure act to review median household incomes for homebuyers who took out a mortgage, though it doesn't include buyers who paid using all cash.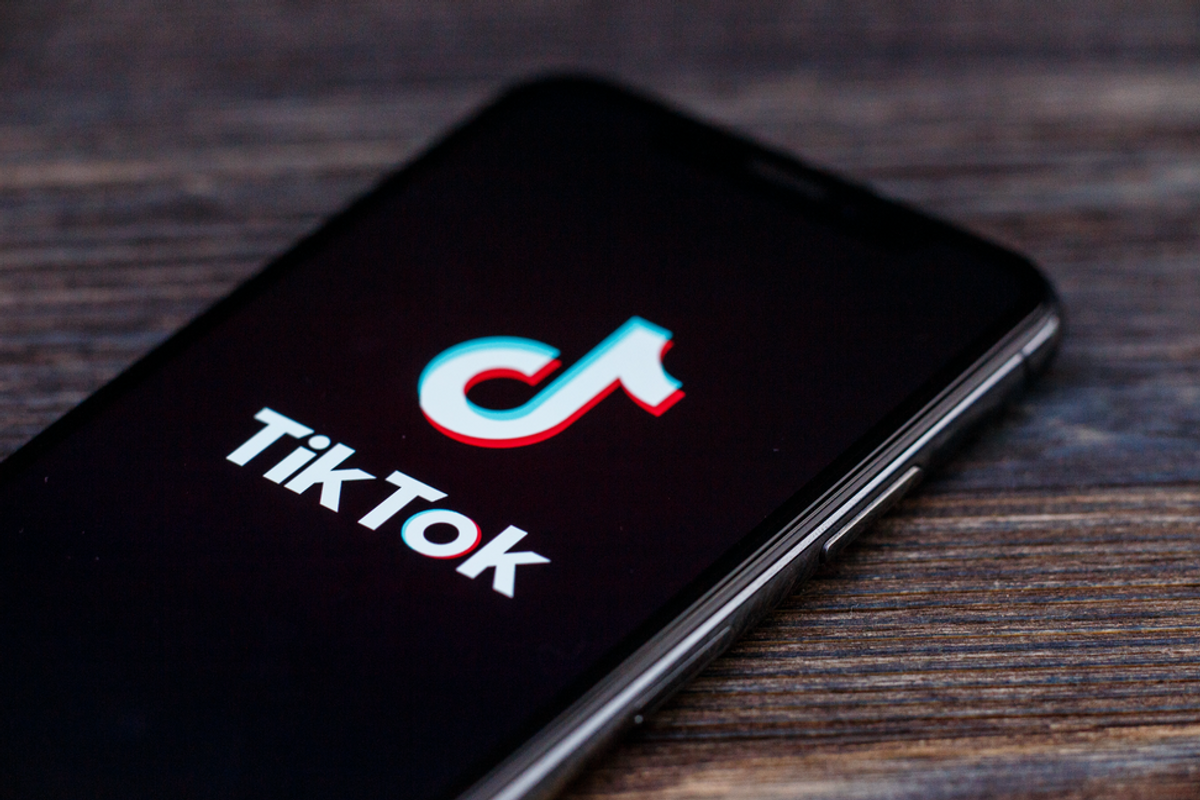 School is back in session—do you know the latest TikTok trends?
With Austin ISD resuming session on Monday, school officials are keeping tabs on the newest TikTok trends that could pose classroom disruptions and property damage.
TikTok trends swept through Austin-area schools last year with the "Devious Lick" challenge, which encouraged students to steal from school property and reportedly caused $15,000 in damages at Round Round ISD; and the "slap a staff member" challenge.
On the distraction end, a substitute teacher was dismissed from Bowie High School in December after bringing in a karaoke machine to class and singing Britney Spears' "Toxic" for the class on TikTok.
Officials told KXAN they are staying aware of the trends as they change during the 2022-2023 school year and the district will investigate perceived threats. Since TikTok trends vary in severity, they will also evaluate to see which trends could cause harm or not.
Finally, the school district said it does not tolerate violence or bullying and will focus its efforts on protecting students both physically and digitally.