Get connected with our daily update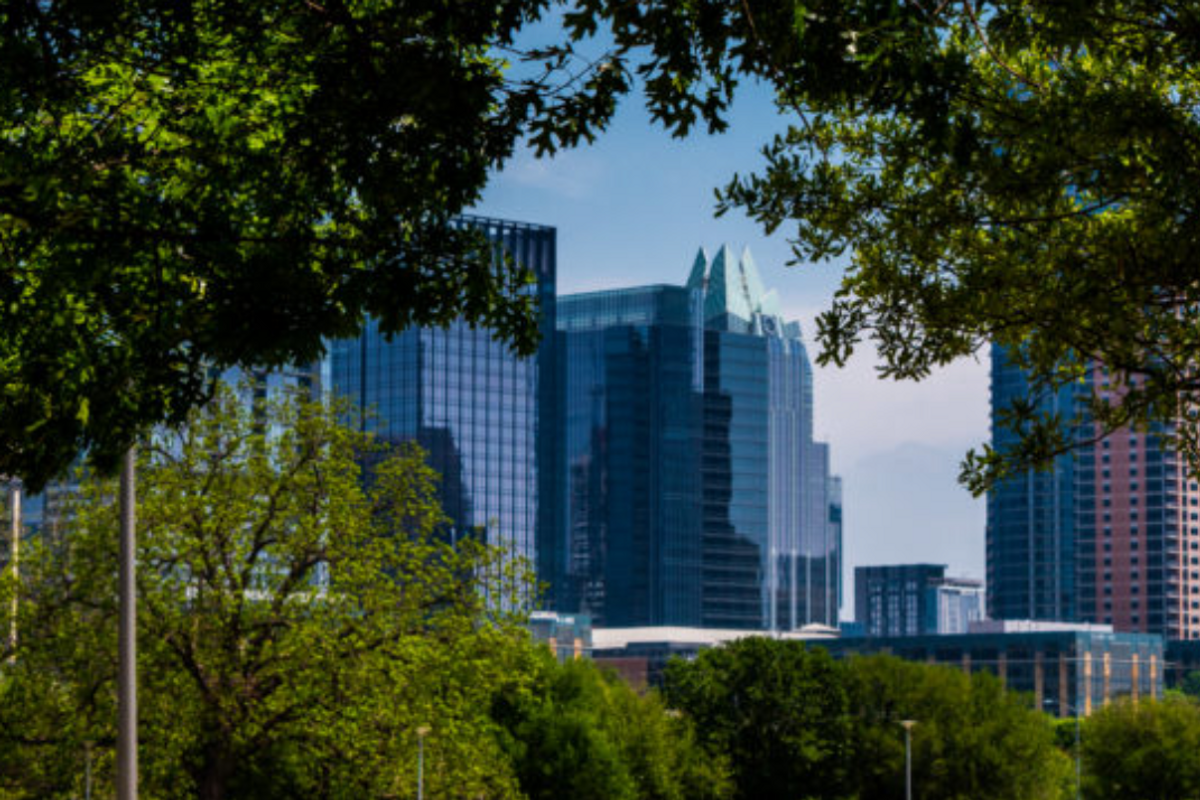 The Austin business community, particularly the technology companies flocking to the area, will likely be asked this year to increase their support for a creative sector that is being squeezed by the rising cost of living across the city.
---
Members of the Arts and Music commissions have formed a working group focused on increasing awareness of the effects large employers moving into the area have on home prices and development patterns, with a long-term goal of developing a strategy to raise more private sector money for creative spaces and work opportunities.
The work is in the very early stages, but Arts Commission meetings for much of the past year have included discussions of how to identify new sources of funding for cultural arts uses beyond the city's share of revenue from the Hotel Occupancy Tax paid by tourists. That pool of money has been severely reduced in recent years because of the Covid-19 pandemic, though there is support growing for the city to reach an agreement with short-term rental platforms that would collect and remit an estimated additional $20 million annually in hotel taxes.
Lauryn Gould, a Music Commission member participating in the working group, said public-private partnerships between the city's new economic development corporation or existing arts nonprofits could help to enable large donations from the tech and business community. The EDC is primarily focused on preserving and opening new creative spaces using municipal funds, though its structure allows it to work with private money as well.ec
Finding partners that could facilitate donations is one of the group's first major tasks, along with agreeing on its initial long-term goals around fundraising for the creative sector.
"If we were to go out and try to create some of these public-private partnerships that we've talked about, we don't yet have a great structure set up for where that money would go and how it would be distributed. We don't know how deep and complex that discussion will get, or will it come up that there is an existing nonprofit that could do this kind of work with the guidance of a mix of stakeholders in partnership with the city," she said. "We're thinking about how can we set this up in a way that is sustainable and is going to continue long after any of us move beyond our time on the commissions."
In the short term, the group is looking at launching an awareness campaign targeting locals and visitors – currently known as "How To Austin" – that provides information about how to support and take part in the music, arts and other creative happenings that have made Austin an attractive destination for newcomers and businesses.
Gould said the campaign could actually be launched with hotel tax dollars in cooperation with Visit Austin since state law allows that money to be used for marketing in support of tourism efforts.
Carl Settles, the Arts Commission's appointee to the EDC's board of directors, said the business community needs to be more engaged in talks with creatives about the cumulative impacts causing gentrification and removing historic businesses around the city.
"There's a viable case to be made for these tech companies who are benefiting from the prosperity of Austin but also causing some harm in the creative community," he said. "Part of the reason Austin is such an attractive place for these folks is because it is cool. The fabric of Austin is changing and you all are the ones who are benefiting the most while making the most negative impact, so here's some concrete things you can do to mitigate that."
Amber Gunst, CEO of the Austin Technology Council, said leaders of technology companies will want to hear how increasing their participation in the creative sector can make an overall positive impact, as well as how local musicians and artists can lend their talents to emerging businesses involving non-fungible tokens (NFTs), interactive videos and more.
"The thing they're going to want to hear and understand is how this would elevate what is going on in the artistic community as well as how it elevates what tech has the ability to do to enable growth in an industry that's outside of its traditional purview," she said. "People in tech have many of these same concerns because not everyone who works in a tech company makes a massive six-figure salary and many make below $100,000 per year. So affordability and the lack of housing and mixed-use environments is something that is very concerning to the tech community."
Photo made available through a Creative Commons license.The Austin Monitor is a nonprofit, nonpartisan media organization with a mission to strengthen our shared information space and democracy.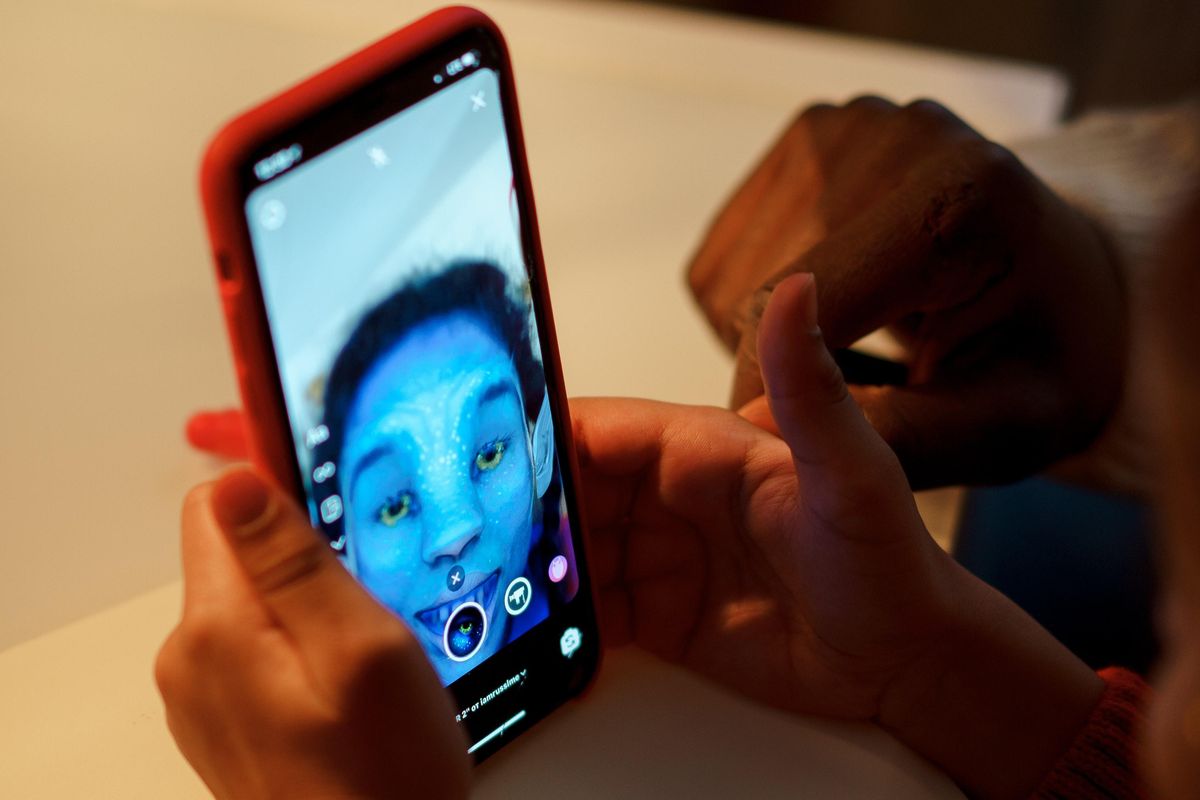 Some of your favorite Instagram filters can't be used in Texas anymore and Austinites are sounding off on social media.
Meta, Facebook and Instagram's parent company, announced on Wednesday that certain filters would no longer be available in Texas.
The change is a result of Texas Attorney General Ken Paxton's lawsuit against Meta, alleging the company uses facial recognition technology that violates laws in Texas. A release from Meta says it stopped using facial recognition tech in November 2021 and denies Paxton's allegations.
Some Austinites bemoaned the shift, saying some of their favorite filters were now unavailable.
But more often than not, locals joked about the ban.
And some in-between chose to show off some natural beauty.
Finally, some are trying to cash in on the opportunity.
Meta said it plans to create an opt-in system for both Texas and Illinois residents, who are facing the same issues.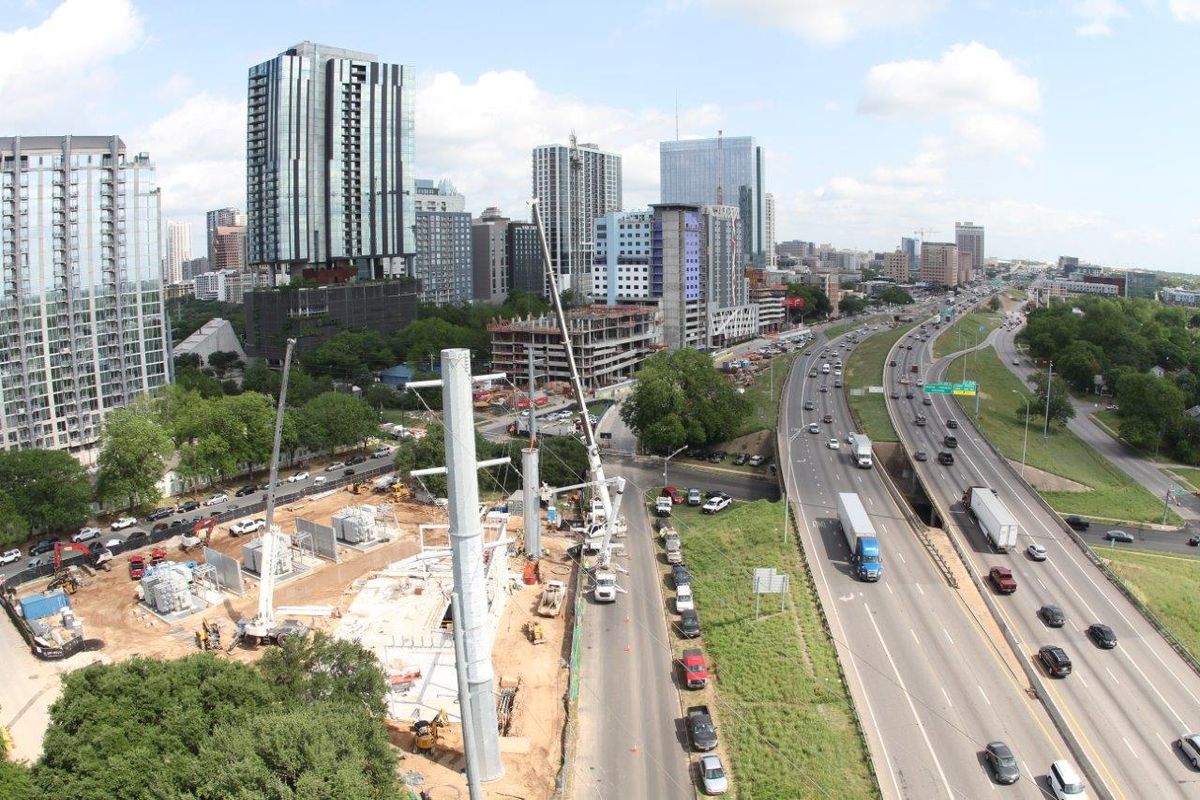 Power demand is forecast to push within 600 megawatts of the Electric Reliability Council of Texas' capacity Friday afternoon as a record month of heat continues.

Demand for the statewide power grid hit over 65,000 Mw at 5 p.m., just under the capacity the grid can handle. ERCOT announced approximately 2,900 Mw of power was lost on Friday due to six power generation facilities tripping offline. At 5 p.m. it said all reserve generation resources available are operating. Texans have been asked to conserve energy.
Inbox: ERCOT says "six power generation facilities tripped offline resulting in the loss of approximately 2,900 MW of electricity. At this time, all reserve generation resources available are operating." Asks Texans to conserve power... pic.twitter.com/g6LxJlHlop
— Forrest Wilder (@Forrest4Trees) May 13, 2022
As the power grid threatens to buckle under the weight of consumers, record-breaking heat continues to push up demand. Austin is currently in the hottest May on record, with temperatures averaging at 82 degrees—eight degrees higher than average—at Austin's Camp Mabry.

And Austin is expected to have another triple-digit onslaught next week, with temperatures peaking at highs of 100 degrees Friday and Saturday. As a result, demand could peak Monday, with forecast demand expected to reach a May record of 70,758 Mw. The previous record was 67,265 in 2018, while ERCOT's all-time high was 74,820 Mw in August 2019.
While ERCOT has not yet seen a heat surge reminiscent of 2021's Winter Storm Uri, power outage woes became all too real for around 3,600 southeast Austinites Saturday as Austin Energy put on a last-resort power pause from around 3:30 to 7:30 p.m.
The outage was a culmination of many factors—from near-100 degree heat to unfortunately-timed maintenance checks and growth in the Bluff Springs area. The result was an overheating circuit that needed relief fast.
"It was related to high usage overloading one circuit at a time when some of our infrastructure was still undergoing maintenance in preparation for the months to come," Austin Energy spokesperson Matt Mitchell told Austonia. "So it was a very unique set of circumstances that we do not see repeating itself."
Mitchell said that all seasonal maintenance is complete and that Austin Energy will open a new power substation in Bluff Springs this June. The organization also said the issue had nothing to do with ERCOT, which released a statement assuring consumers that power was not threatened during that time.
ERCOT also told Austonia before 5 p.m. that it "projects there will be sufficient generation to meet demand for electricity" on Friday. It then informed the public about the energy loss due to a power trip.