Get connected with our daily update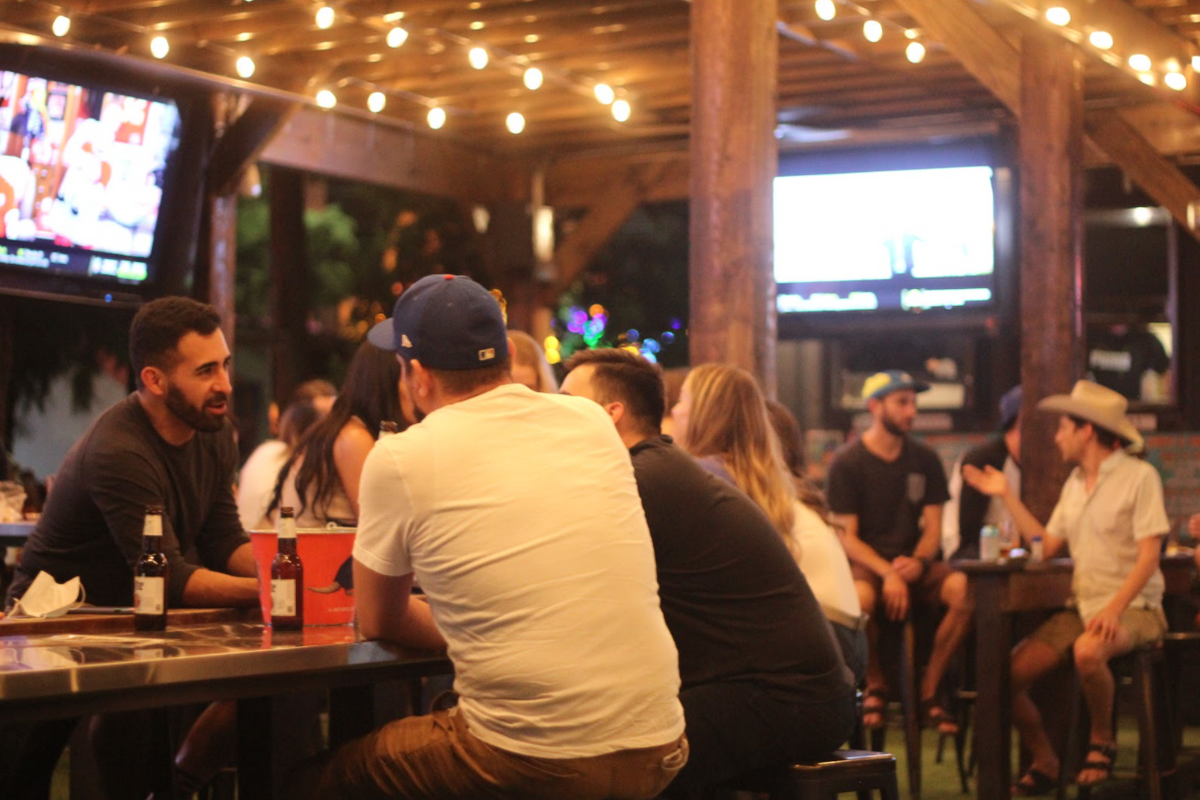 (Laura Figi/Austonia)
When Gov. Greg Abbott announced that he would rescind business capacity limits and a statewide masking mandate on Texas Independence Day, he framed it as a step forward. "With this executive order, we are ensuring that all businesses and families in Texas have the freedom to determine their own destiny," he said during a press conference at a Mexican restaurant in Lubbock.
But some local restaurants and bars, which have been caught in the regulatory crosshairs since Texas' first positive COVID test 364 days ago, have chosen to ignore Abbott's overture. Instead, they will continue to maintain pandemic precautions once the executive order takes effect next week, citing a desire to keep their staff and patrons safe.
---
"Our plan right now is to keep everything that we're doing," Iron Bear co-owner Bengie Beshear told Austonia. "I think a lot of customers don't really want us to do anything different from what we're doing."
Opting out
The Sixth Street bar is not alone. On social media, lists of dozens of bars and restaurants choosing to continue to enforce COVID safe practices have circulated.
The Brewtorium, on Airport Boulevard, is one of many that will continue to maintain social distancing and enforce maskings. "There is a light at the end of the tunnel, but we aren't there yet, so let's continue to do the things we know are working and get through this together," the business wrote on Instagram.
So too will East Austin's Southern Heights Brewing Co., which posted an update on the same social media site: "We are forever grateful to continue to pour beer for y'all, but we can't in good faith just hop in a time machine and act like it's 2019 just yet." Rainey Street food truck Bummer Burrito simply wrote: "FYI WE ARE STILL IN A BIG OL PANDI K THX."
Other businesses excoriated the governor for putting essential workers at risk. Joi Chavlier, owner of the local culinary incubator The Cook's Nook, described the order as "a real slap in the face to those of us who are essential workers" during a press conference Wednesday.

Justine's Brasserie, an East Austin restaurant, wrote in an Instagram post: "There are simply not enough expletives or indignant emojis to convey our anger and disappointment. It is already sickening that, unlike ALL other states (except Florida), Texas does NOT prioritize frontline and essential workers for vaccinations."
Although new confirmed COVID cases and related hospitalizations have fallen sharply in Travis County since their peak in January and the vaccine rollout is gaining momentum, local elected officials and public health experts say there is a possibility of a third surge if precautions are abandoned too quickly. Twelve weeks into the rollout, fewer than 7% of Travis County residents who are 16 or older are fully vaccinated, according to the Texas Department of State Health Services.

"We are not declaring victory on the pandemic," Travis County Judge Andy Brown said during a Wednesday morning press conference, citing some medical experts' opinion that herd immunity will require 80% of the population to be vaccinated. "This lifting of the mask order is way, way too soon."
The enforcement question
Despite these concerns, Abbott's executive order will override any local mandates. Although businesses will still be able to impose their own social distancing and masking requirements on their private property, they will no longer have state or local orders to appeal to while enforcing them, according to Randall Erben, an attorney and adjunct professor at the University of Texas at Austin School of Law.
"Beginning next Wednesday, those table distance requirements are not mandated, the face covering requirement is not mandated, but if the restaurant or any business chooses to impose hygiene restrictions … then they can do so," he said. "And I'm guessing a lot of businesses are going to choose to."
Chavelier worries about what this choice means for her. "As a small business owner, it's not my role to be in mask enforcement," she said.
But Erben thinks the order makes things easier for businesses, even if they choose to ignore it. "When you agree with the lifting of the mask ban or not, it's going to be easier for a bar or restaurant to comply with the federal, state and local restrictions because they're back to where they were in February 2020 before we knew about the virus."
There is also the question of how the governor's announcement will impact bars, some of which remain closed in Travis County and whose reopening depends on a green light from the county judge—at least for now. "Travis County is still working with the county attorney and her office to determine how this order affects the county," spokesperson Hector Nieto told Austonia. (A state law loophole has allowed many to reopen by reclassifying as restaurants.)
At the Iron Bear, Beshear plans to follow the recommendations of local county officials, although he may reconsider if his competitors choose to open up 100% or forego masks. But he isn't concerned about the enforcement aspect. "We've had very little blowback from our mask mandate," he said, adding that if someone causes a problem he'll call the police and report him or her for trespassing.
Another path

Although many businesses are advertising their decision to maintain pandemic precautions, others may choose to rescind them starting next week.
Texas Craft Brewers Guild Executive Director Charles Vallhonrat said his organization is leaving it up to its members to decide their next steps and focusing instead on helping them recover from last month's winter storms. "It's really an individual brewery by brewery reaction," he said. "That's really important and obviously up to the brewery how they want to move forward."
Some local businesses have struggled to comply with state COVID rules over the course of the pandemic.
The Austin code department has received 9,609 complaints regarding COVID-19 compliance, with the bulk regarding social distancing and masking, according to a city dataset. The North Austin nightclub El Nocturno has been the subject of multiple complaints, as has the West Sixth Street bar Buford's, whose liquor permit was temporarily suspended by the Texas Alcohol Beverage Commission last June. A spokesperson for the latter declined to comment on the business' reaction to the governor's orders.
Buford's neighbor Whiskey Tango Foxtrot Icehouse, which also had its liquor permit temporarily suspended for noncompliance with COVID rules, posted on Instagram celebrating the governor's announcement.

One commenter responded: "Can't wait for March 10th 👏👏👏👏"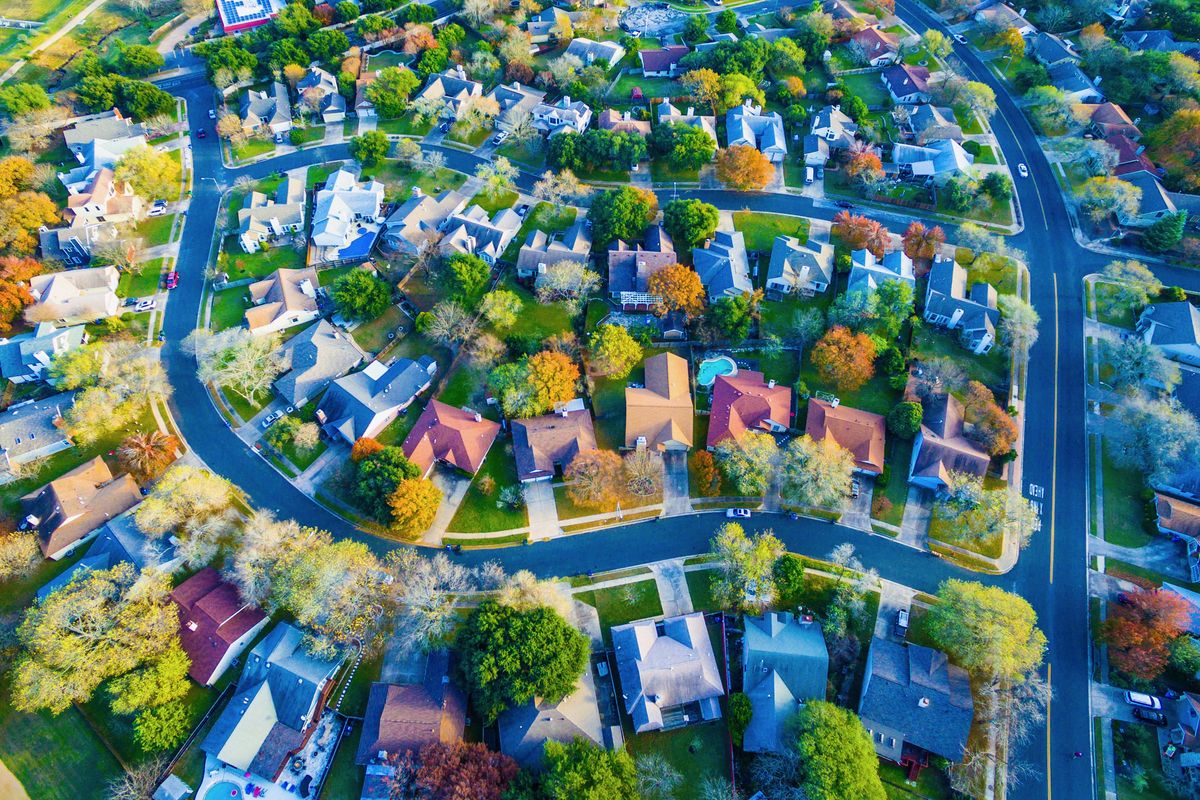 Shutterstock
So you want to buy a house?

To anyone trying to get on the "housing ladder," it's been a discouraging couple of years as prices skyrocketed in a market crowded with buyers bidding against each other for just about any available home.

Things may be calming down, with the Austin Board of REALTORS reporting fewer sales and more available homes this summer.

Mortgage rates have more than doubled in the last year, from around 3% to well over 6% on a 30-year fixed rate loan, getting even more of a bump this week after the Federal Reserve raised bank rates on Wednesday.

So how affordable are homes right now? That, of course, depends on what you want and how much you're able or willing to pay, but here are some rough estimates of what a typical buyer would pay to buy a $650,000 home, which would be considered "mid-price" in today's market.

Mortgage banker Chris Holland (NMLS 211033) of Austin's Sente Mortgage ran some numbers for Austonia to illustrate a typical purchase.


Holland says that while the 30-year fixed rate mortgage is often mentioned in the media, the most popular loan that he's seeing now is a 7/1 adjustable rate mortgage, which has a fixed rate for 7 years and then adjusts every year based on market rates, with a limit on how much it can increase each year. The interest is amortized over a 30-year period. Adjustable Rate Mortgages (ARMs) offer lower rates than fixed rate loans.

Here are the numbers, which are examples. In practice, exact numbers vary with a buyer's credit rating and overall financial situation, and with the rate, which can move up or down at any time.
$650,000 home purchase price
7/1 ARM at 5.875%
5% down payment, equals $32,500
95% financed, equals $617,500
$4,990 payment, including principle and interest (P&I), insurance, and property tax
Typically, a borrower's debt to income ratio needs to be at or below 45%. So for this mortgage, a borrower, or borrowers, would need income of roughly $11,100/month, or $133,200/year. That number could be higher, depending on the buyer's outstanding credit balances on things like credit cards and car loans.
Not included are closing costs, moving costs, maintenance, and any changes a new buyer might want to make to the home.

Holland says he's had a lot of clients approved for loans who were house hunting but have put that on hold, hoping prices come down.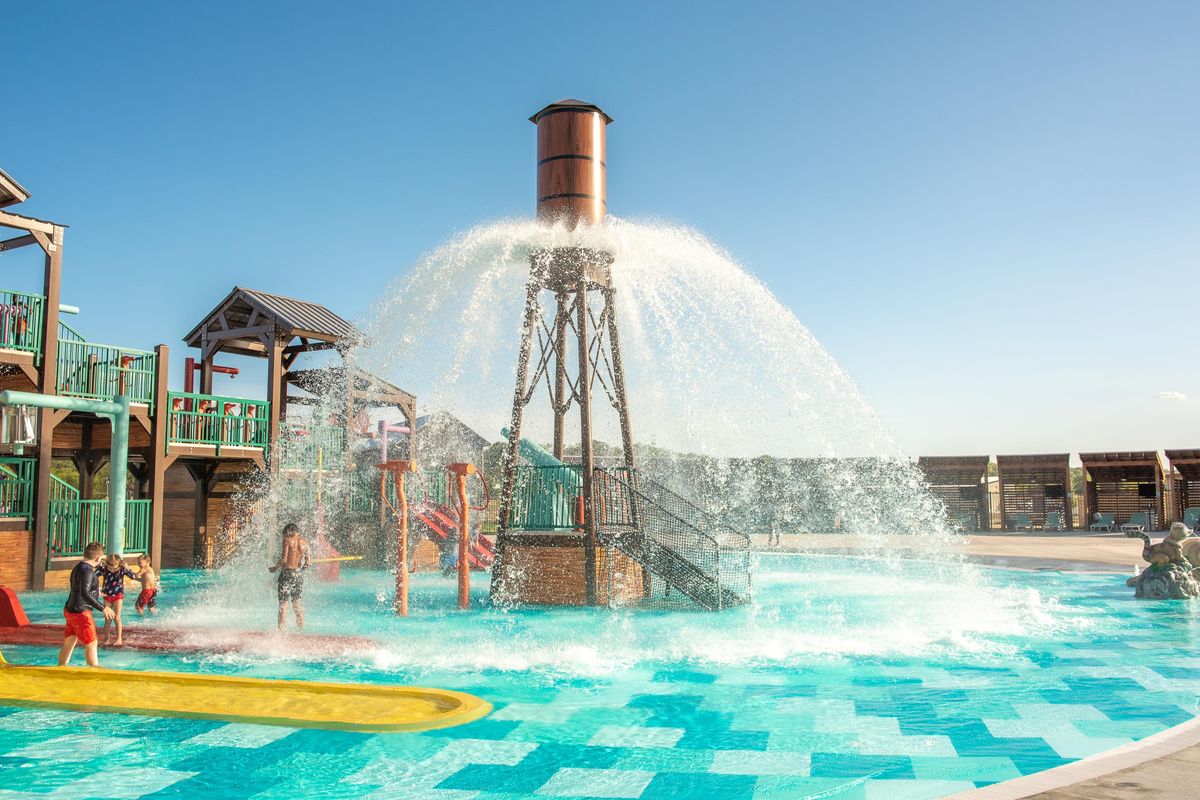 Camp Fimfo Waco
Camp Fimfo Waco, a brand new camping resort, is kicking off football and fall camping season in style! With top-notch amenities, premium accommodations, and 10 weekends of fall fun, there's no better place to have a fall camping getaway, especially if you're a Baylor football fan!
Fall promises to be a one-of-a-kind camping experience. From Sept. 16 to Nov. 24, weekends will be packed with fall-themed activities, including special Halloween weekends in October. Campers can enjoy activities like fall crafts, campground trick-or-treating, costume contests, site decorating, outdoor movie nights, and more!