Get connected with our daily update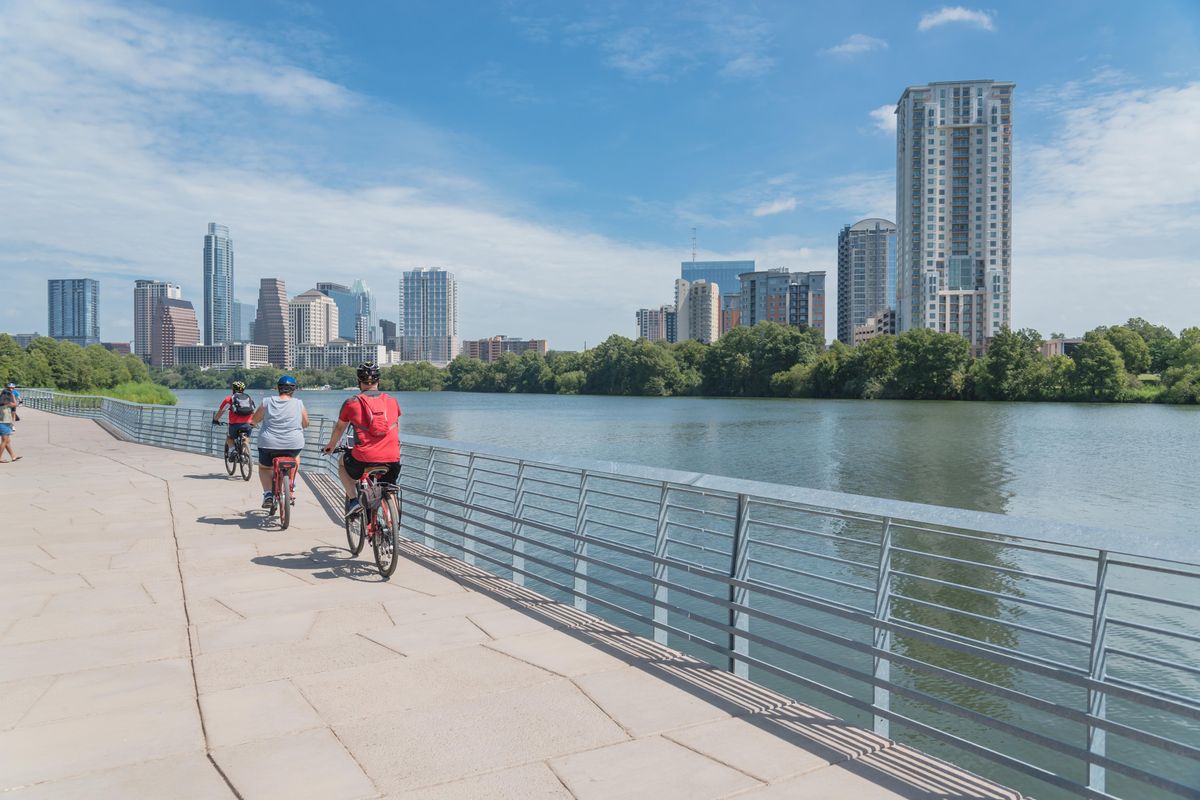 Investing in safe infrastructure for cyclists is key to reducing roadway deaths, according to a study done by the Urban Institute, which showed that Austin invested the most out of the 13 studied cities.
---
For Texas-transplant Brendan Hoover, who has lived in Las Vegas and all over California, he's able to get around Austin on a battery-powered skateboard-like Onewheel from South Lamar to Tech Ridge and back home in Hyde Park. He said he's been "very impressed" with recent developments in bike lane safety.
"I feel personally, on one wheel I can hit every aspect of the city and I'm limited by a battery. So I would think a bike would be even better," said Hoover, who doesn't have a car and uses the bike lanes to get around.
Austin ranked No. 1 for bike lane investments in the study with 13 other cities. It was followed closely by New Orleans, Portland and Seattle. In all four cities, more than 90% of the projects focused on secure and protected biking networks, with the exception of bicycle boulevards.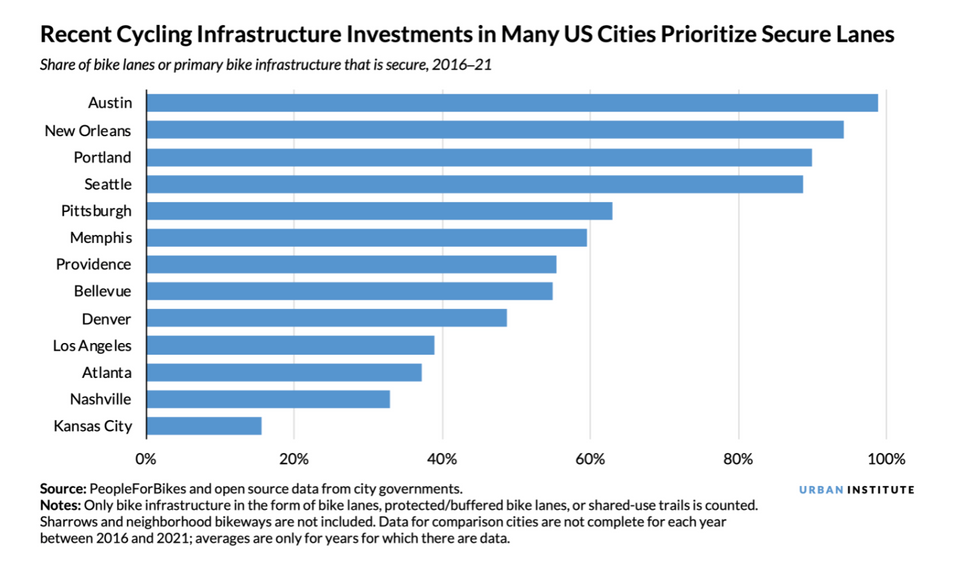 (Urban Institute)
While traffic deaths in Austin have been on the rise since hitting a five-year record—there were 116 roadway deaths in 2021 compared to 92 in 2020—cyclist injuries have been relatively tame. An estimated 675 cyclists were killed on American roads in 2020; nine of which occurred in Austin.
Many cities around the nation, including Austin, have adopted Vision Zero as a goal to eliminate traffic fatalities and injuries. Part of Vision Zero includes improving bike safety, in addition to managing speed limits and prioritizing equity.
When over two-thirds of Austinites voted to approve the city's overhaul of public transit with Project Connect in 2020, the new plan came with a $460 million bond to revamp transportation projects, $40 million of which was allotted to upgrade bikeways and $65 million was dedicated to Vision Zero.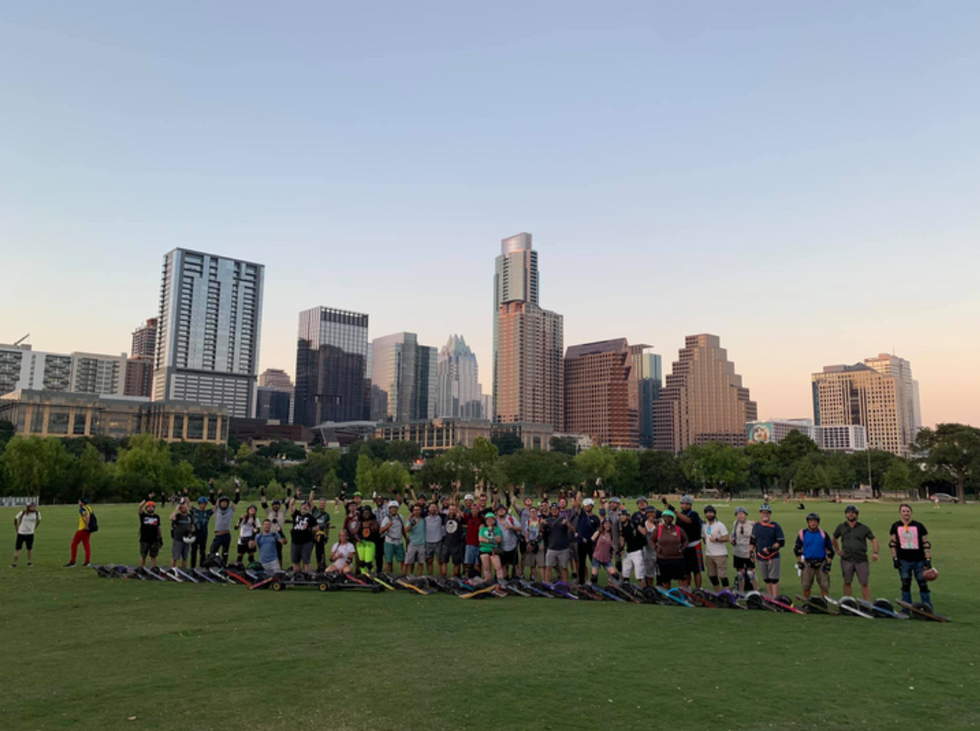 Hoover said he and his Onewheel community are very thankful for the improvements. (Courtesy of Brendan Hoover)
But it's still a work in progress to get the whole city up to speed. Hoover, who first lived in North Austin's Windsor Park before relocating to Hyde Park says you're lucky to find a bike lane at all, much less a protected one in that area.

Without the protection of a bike lane, Hoover said he didn't want to ride his Onewheel for anything other than errands for fear of his safety or possibly being robbed.
"(Protected bike lines) just feel safer because it's like I have a barrier between me and some dude in a car who could just jump out, punch me in the head and run away with my $2,000 board," Hoover said.
As for improvements, Hoover said a reach goal would be to follow in the footsteps of Berkeley, California, and add storage for bikes, skateboards and other modes of transportation.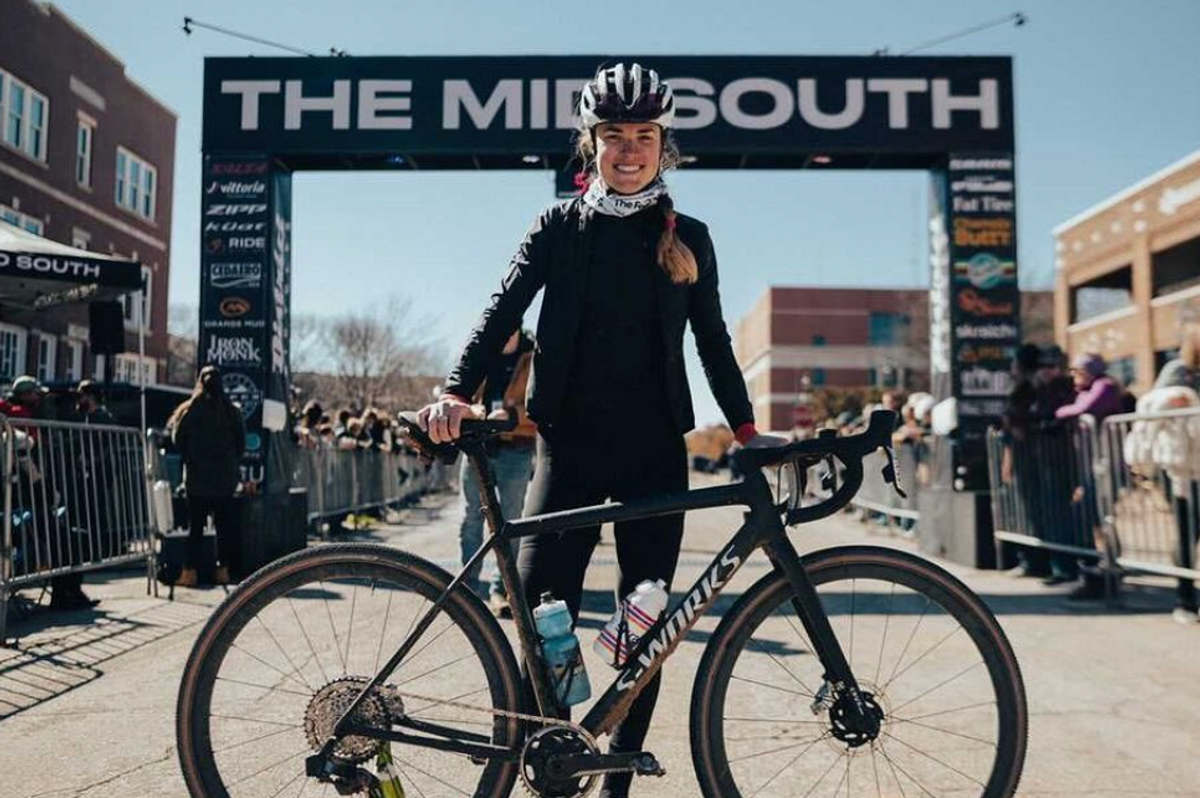 Austin police are investigating the killing of Moriah "Mo" Wilson after she was found with gunshot wounds inside an Austin home.
Wilson, a gravel and mountain bike racer, was visiting Austin from Colorado in preparation for the Gravel Locos race on Saturday taking place in Hico, a small town 2 hours from Austin.
On Wednesday, her roommate came home and found Wilson unresponsive with "a lot of blood near her," police said. It is now being investigated as a suspicious death. No further information on the suspect or motive behind the killing are available at this time.
Wilson recently had become a full-time biker after winning a slew of races in the past year.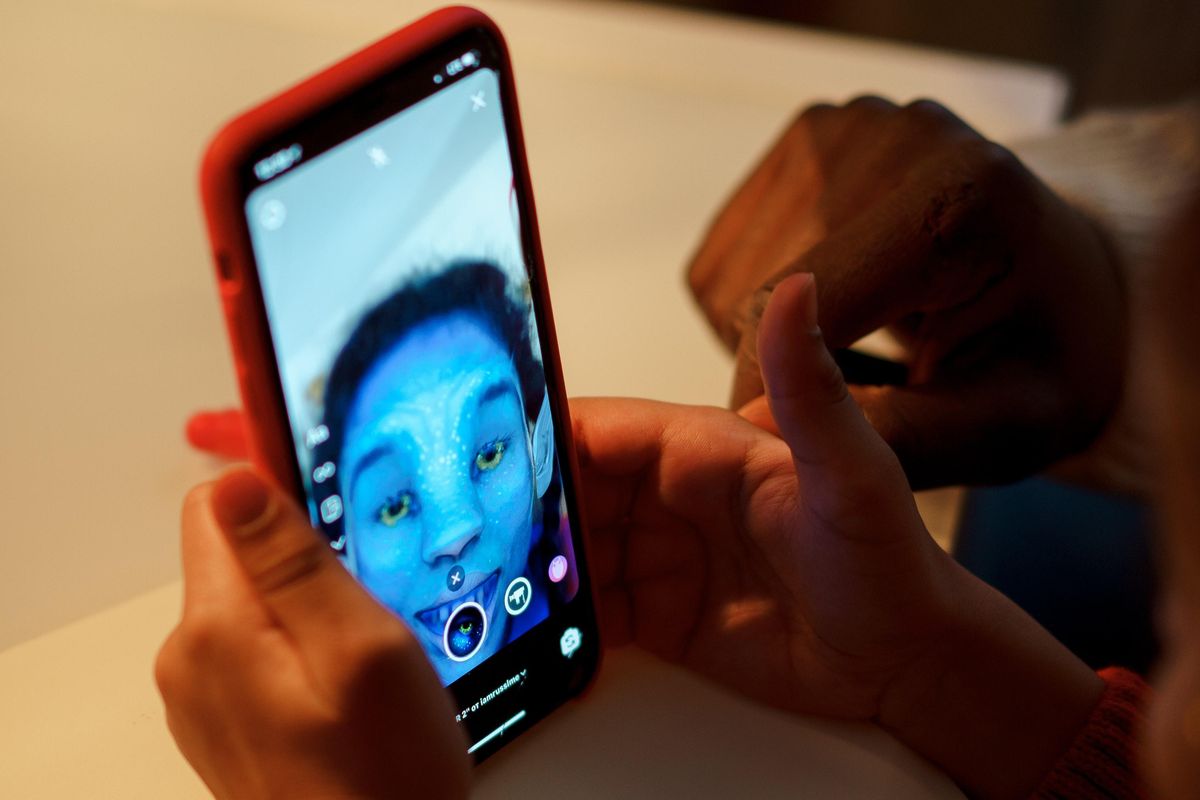 Some of your favorite Instagram filters can't be used in Texas anymore and Austinites are sounding off on social media.
Meta, Facebook and Instagram's parent company, announced on Wednesday that certain filters would no longer be available in Texas.
The change is a result of Texas Attorney General Ken Paxton's lawsuit against Meta, alleging the company uses facial recognition technology that violates laws in Texas. A release from Meta says it stopped using facial recognition tech in November 2021 and denies Paxton's allegations.
Some Austinites bemoaned the shift, saying some of their favorite filters were now unavailable.
But more often than not, locals joked about the ban.
And some in-between chose to show off some natural beauty.
Finally, some are trying to cash in on the opportunity.
Meta said it plans to create an opt-in system for both Texas and Illinois residents, who are facing the same issues.