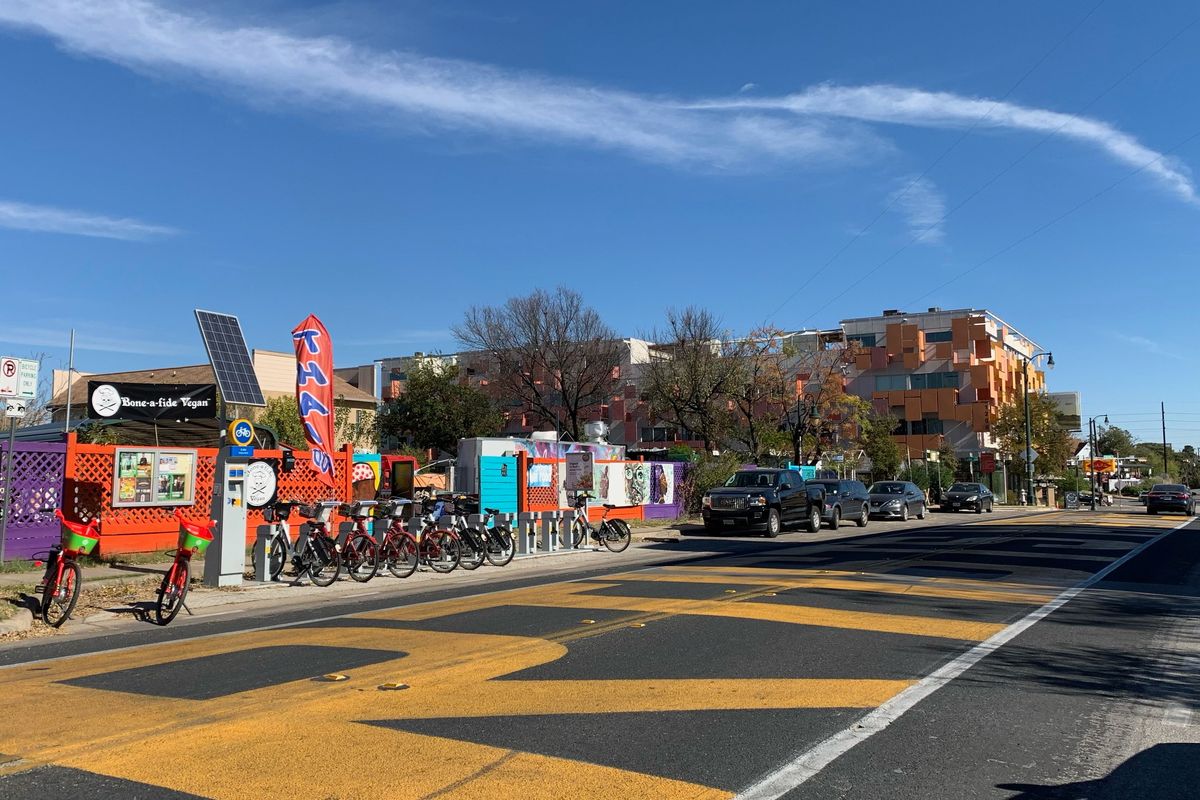 Austin City Council directed staff to devise a plan to create a Black resource and cultural center in East Austin as part of the consent agenda for its Thursday meeting. Members also voted to formally apologize for the city's participation in the enslavement of Black people, segregation and other institutionally racist practices, such as urban renewal programs, and to express support for a national program of financial reparations for descendants of slaves.
"We cannot move forward unless we recognize the city's role in creating the Black and white wealth gap," Mayor Pro Tem Natasha Harper-Madison said during the meeting. "Gap isn't even the right word. It's a chasm."
---
Council members cited racial disparities among Austinites when it comes to life expectancy; homelessness rates; median family income; the likelihood of being stopped, searched and arrested by police; college graduation rates; and health insurance coverage.
"These statistics reflect not a deficit of ability, ambition or effort, but rather a shameful combination of racist policy compounded by decades of inattention and disinvestment by Austin's privileged, mostly white leadership over the ensuing generations," Mayor Steve Adler said.
The resolution, which was drafted with help from the Black Austin coalition, directs City Manager Spencer Cronk to return to council by Aug. 1 with a plan and funding recommendation for a new, centrally located "Black Embassy," geared to success and cultural promotion of Black-led businesses and organizations.
"The live music capital of the world will continue to fall short of that name until we have a proper music and art hub that promotes and celebrates East Austin's rich cultural legacies—past, present and future," Harper-Madison said.
Black Austinites are on the wrong side of a wealth chasm created by deliberate policies enacted by all levels of government, including Austin City Council. Today, we will take a big step towards closing that chasm. (1/5)
— Natasha Harper-Madison (@NatashaD1atx) March 4, 2021
A bill to "Commission to Study and Develop Reparation Proposals for African Americans Act" has been introduced in every session of the U.S. House since 1989, but it has never made it onto the floor for a vote. Speaker Nancy Pelosi announced her support for a commission on reparations in 2019. President Joe Biden also supports the study, his press secretary said during a White House press briefing last month.

"I am proud our city is adding its voice to those calling on Congress to develop and execute a national program of restitution for descendants of slaves in this country to address the yawning chasm, as the Mayor Pro Tem said, of the wealth gap between Black Americans that began with slavery, widened over generations through Reconstruction, through the shameful scourge of Jim Crow, that remains insidious to this day," Adler said.
Members also expressed the limitations of this resolution and promised to continue to address racist policies at the city level.
District 3 Council Member Sabino "Pio" Renteria spoke about his childhood in East Austin, where he "lived through this episode of seeing 'colors only' and 'whites only' signs at the Greyhound, going to Woolworth's and seeing the counter separating people." But he also expressed his frustration at the limits of what the city can do without the full support of the state, which prohibits, for example, inclusionary zoning programs that allow cities to require developers to provide affordable housing in exchange for zoning changes.
"We're going to be putting Band-Aids on it to stop the bleeding until the state gets behind the cities and gives us the resources and support," Renteria said. "I hope that I can see that within my lifetime, but I haven't seen it so far."