Get connected with our daily update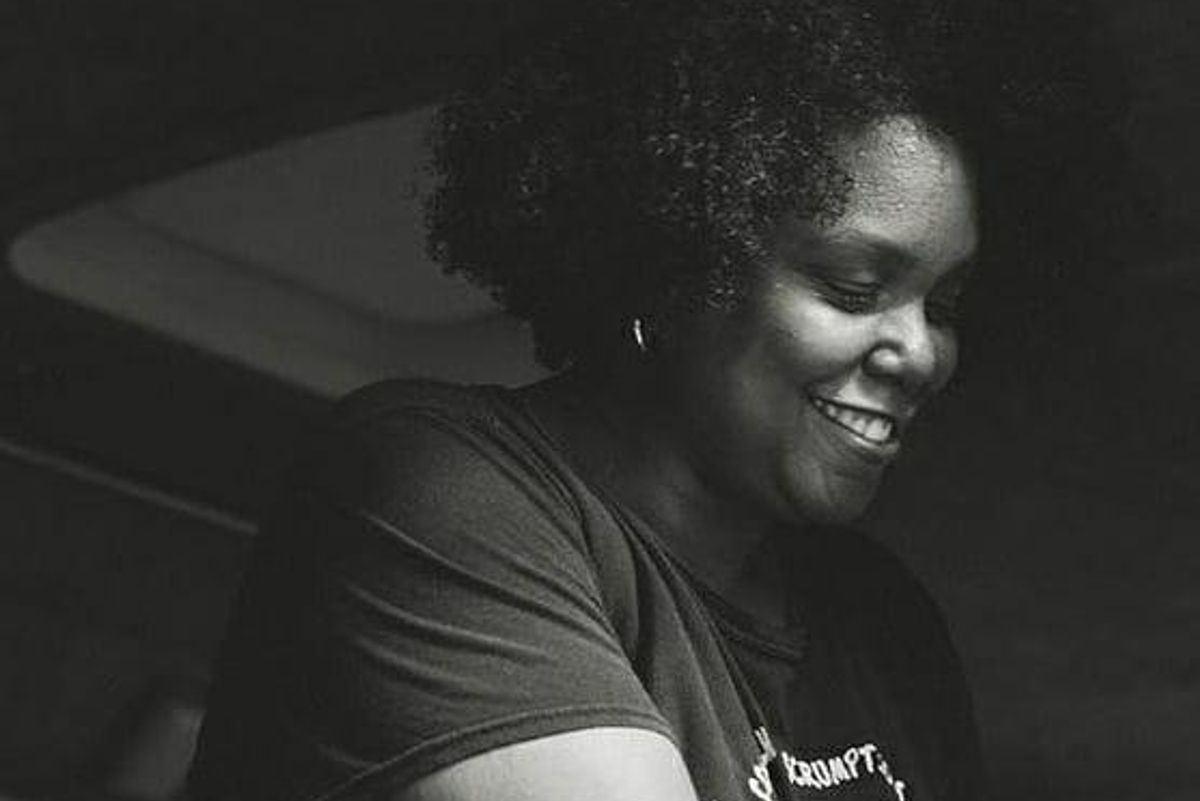 After the devastating blow of the pandemic, Emojis Grilled Cheese Bar owner Hope Green saw a surge in sales last summer. The outpouring of community support for Black-owned businesses came in the wake of the killing of George Floyd and nationwide protests against police brutality and racial injustice. But for Emojis the support has been fleeting.

---
"It's like a fad type of thing," she told Austonia. "Oh, it's cool this week to patronize a Black-owned business, but then people tend to revert back to their natural instincts."
When the pandemic began, Green—like many of her peers—had to reinvent her business model after 10 successful years. Pre-COVID, the Emojis food truck predominantly operated out of office parks and festivals, such as Austin City Limits and Blues on the Green. With offices mostly closed and large events canceled due to public health concerns, Green pivoted: first to taking the truck to area apartment complexes around lunchtime and then settling into a permanent spot on East 12th Street. But foot traffic was slow. "Then you add the overhead on top of this drastic cut in customers, it's just mind-boggling," she said, citing a nearly 90% drop in revenue.
Starting in late May, Austinites took to the streets by the thousands in response to the police killings of Floyd, in Minneapolis, and Mike Ramos locally. They also sought ought Black-owned businesses to support.
Jane Ko, an influencer who runs the Austin food and travel blog A Taste of Koko, published a widely shared list of Black-owned restaurants on June 1. Similar round-ups appeared in Austin Monthly, Eater and other local outlets.
Austin residents turned up in droves. But at Emojis this influx petered out fairly quickly.
Green was grateful for a similar show of support at Emojis Grilled Cheese. But it coincided with pandemic-related supply chain issues. "I just wanted to reach out to you all to say thank you so much for all of the support that we've received in the last couple of days," she said in a June 22 YouTube video. "And I just wanted to ask if our new customers, our new partnerships would consider making a future purchase, whether it's buying a gift card or booking an event on our calendar, just to kind of spread the love out a little bit more."
As an alternative, Green recommended Austinites support Black-owned businesses by visiting them regularly or buying gift cards to share with others—"as opposed to a thousand people coming all on one day because it's Black History Month or Black Lives Matters."
Such regular business is the holy grail for any business owner, especially given the added challenges of the pandemic. "If 10 steady customers came to my truck every day for six months, my business would not go under," Green said. "My business would be fine."
Emojis wasn't the only business to see such a show of support.
"Thanks to your overwhelming support, we are sold out of many key menu items!" A Taste of Ethiopia, which has locations in Pflugerville and on South Congress Avenue, posted on Instagram June 7. That same day, Bird Bird Biscuit on Manor Road closed so that its staff could rest. "It's been so much support that we are actually going to have to take a little break and regroup," co-founder and Chef Brian Batch said in a video posted to the social media site.

Burgerlicious, a local food truck that rotates between Arbor Food Park on East 12th Street and Southern Heights Brewing at Techni Center, saw a similar influx. "We had orders pouring in, and we were able to get enough product," owner Vernetta Weston told Austonia at the time. "We filled the truck up to the rafters."
Tavel Bristol-Joseph, chef-partner at the farm-to-table restaurant Emmer & Rye, Fareground's Henbit and TLV, and open-hearth Hestia and Spanish-inspired Kalimotxo downtown, continues to see an increase in new customers.
"As much as it was a lot of support coming to our business, it was also more importantly a lot of African American diners that came out to support their own," he said. "To me that was exciting."
Bristol-Joseph's also mentioned the benefits of gift card purchases and to-go orders in addition to dine-in customers and retail purchases. "I think that support has continued," he said of the summertime surge. "As long as you come into our doors, because of the service and the quality of the service that we offer, you will come back."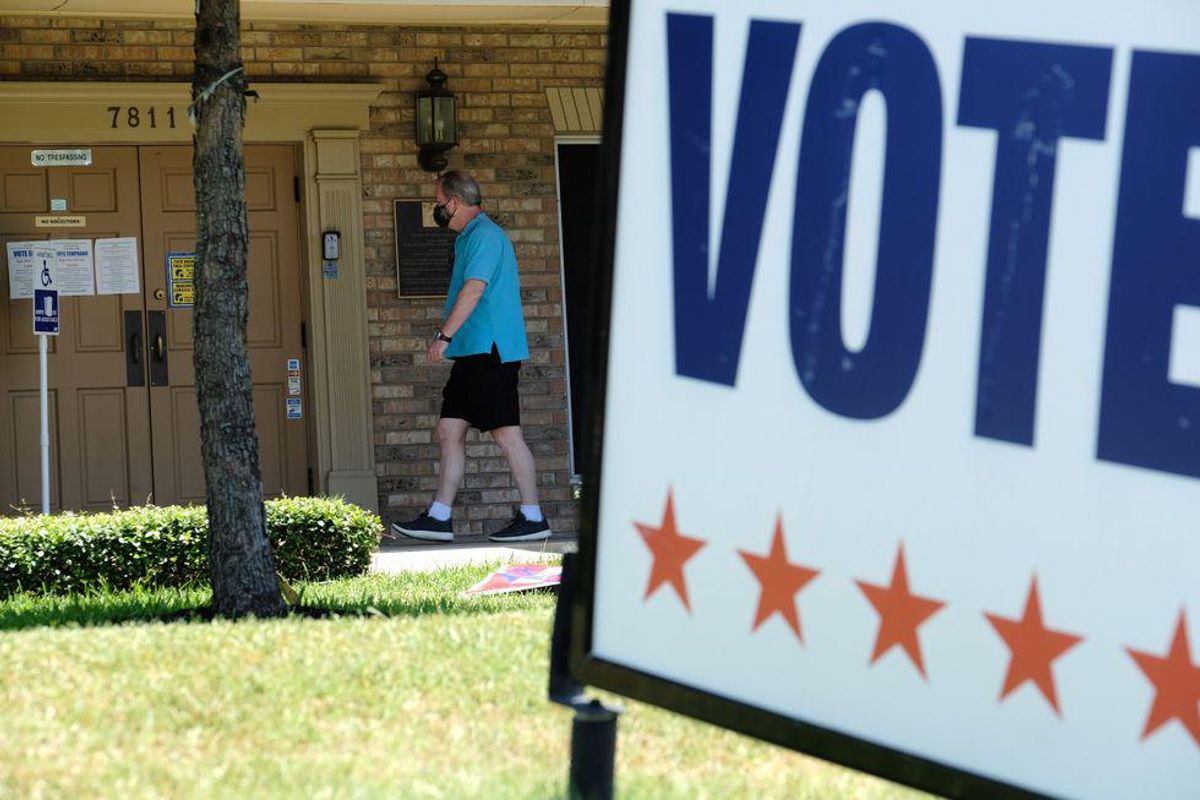 May's second election is here, in which voters will decide on the candidates to represent their party in the November general election after the winner in some March primary races was unclear.
Just like the March primaries, voters will choose which party they choose to vote in. Then based on location, each ballot will show which races are in a runoff.
In Texas, candidates must win at least 50% of the vote to be elected. In the races where the top candidate only received a plurality of votes, a runoff is being held.
Here's everything you need to know before heading to the polls.
Know before you go
Early voting for the Texas primary runoff election begins Monday and will last through May 20; Election Day is May 24.
The registration period for this election has passed; check if you're registered to vote here.
The polls are open from 7 a.m. to 7 p.m. daily. As long as you're in line by 7 p.m., you can vote.
You'll need a valid photo ID to present once you're at a polling location.
Here are the early voting locations in Travis County.
View wait times at polling locations here.
Races to watch in Travis County:
Statewide
Lieutenant Governor
Republican: Incumbent Lt. Gov. Dan Patrick won his primary in March.
Democratic: Mike Collier and Michelle Beckley are vying to be the Democrat candidate on the ballot.
Attorney General
Republican: Incumbent AG Ken Paxton is fighting for his seat against George P. Bush.
Democratic: Rochelle Garza and Joe Jaworski will face off to be the Democratic candidate in this race.
View all the statewide races on the ballot here.
U.S. House of Representatives

View the district you live in here.
District 21
Republican: Incumbent Chip Roy won his primary in March.
Democratic: Claudia Andreana Zapata and Ricardo Villarreal are hoping to secure this vote.
District 35
Republican: Dan McQueen and Michael Rodriguez are going head to head to be the Republican candidate in this race.
Democratic: Former Austin council member Greg Casar won this race in March.
Texas House
District 19
Republican: Ellen Troxclair and Justin Berry are vying to be the Republican candidate in this race.
Democratic: Pam Baggett won her primary in March.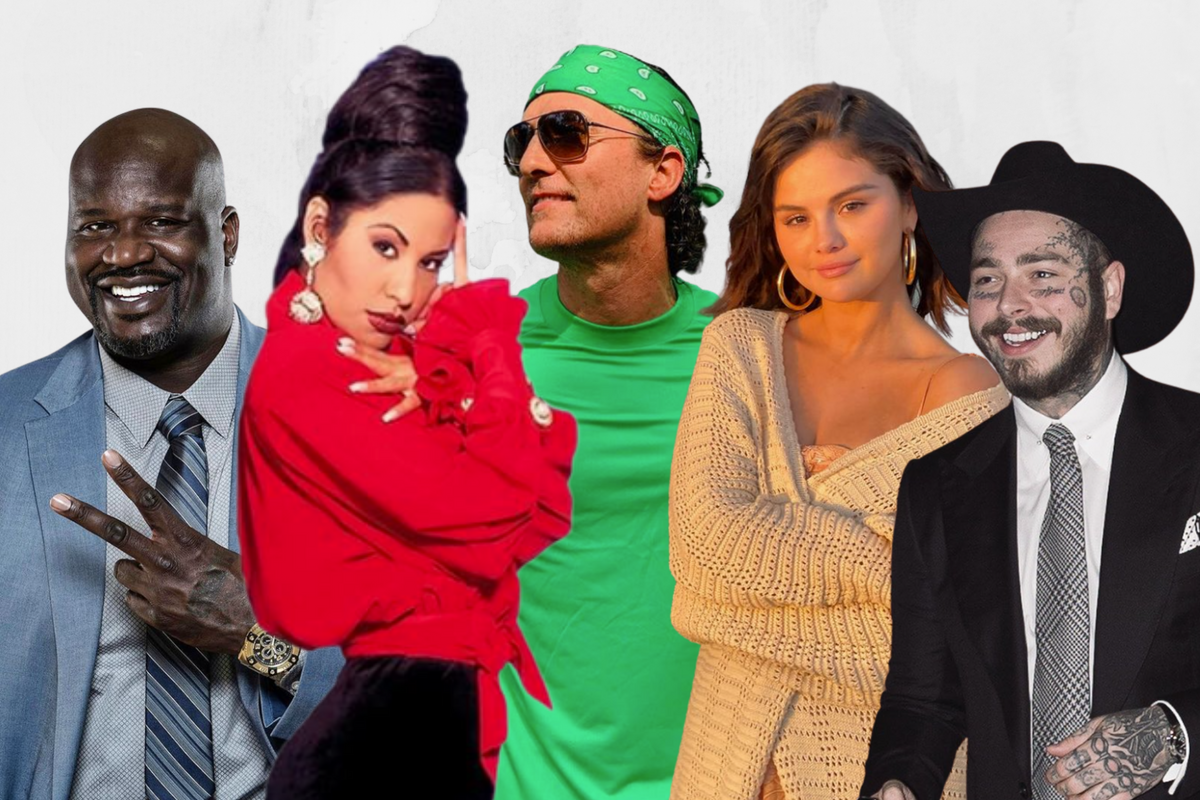 Texas has been home to some of the country's biggest celebrities of all time—think Amarillo resident Georgia O'Keeffe, Lubbock's Buddy Holly and Corpus Christi's famous singer Selena.
The Pudding's People Map of the U.S., which shows each city's "most Wikipedia'ed" resident, placed celebrities from all walks of life on the Texas map. As for Central Texas celebrities, there are some interesting (and not so surprising) names on deck.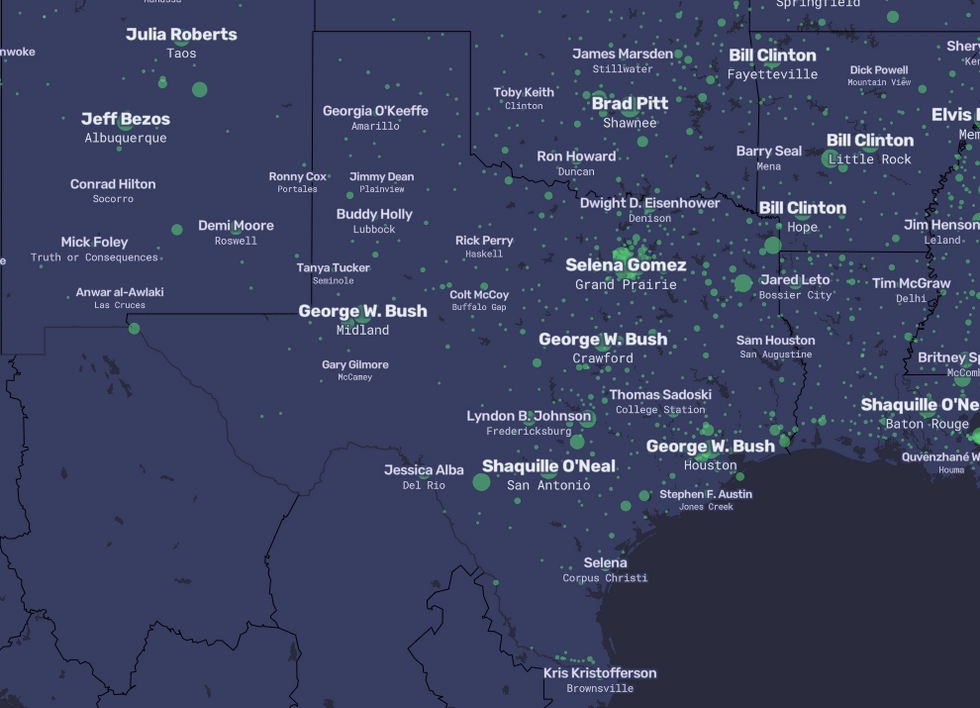 (The Pudding)
Proving that Austin is "alright, alright, alright," Minister of Culture Matthew McConaughey is both Austin's and Uvalde's top Wikipedia'ed resident. McConaughey, who was born in San Antonio adjacent Uvalde, has deeply ingrained himself in Austin by studying Radio-Television-Film at UT Austin, starring in the Austin-filmed movie "Dazed and Confused" and investing in Austin FC.
Heading down just a few miles south, San Marcos claimed former president Lyndon Baines Johnson as Texas State University's most famous alumni, who graduated in 1930, and was also named in Fredericksburg. LBJ wasn't the only ex-president on the map—George W. Bush was listed as the top resident in Dallas, Midland, Houston and Crawford.
You'll see some other names with ties to Austin strewn around the state: Janis Joplin in Beaumont and Port Arthur; Stone Cold Steve Austin in Victoria and Edna; Dan Rather in his hometown of Wharton; and Waylon Jennings in Littlefield.
Venturing outside of the central areas, there are big celebrities who call Texas Home. Actress and artist Selena Gomez dominated search traffic in her hometown of Grand Prairie, musical artist Post Malone was most "Wikipedia'ed" in Grapevine, and Shaquille O'Neal was named in the city where he went to high school, San Antonio.
Plus, Thomas Haden Church, Angela Kinsey, Jessica Simpson, Chuck Norris, Roy Orbison, Ron White, Jessica Alba, Colt McCoy, Jimmy Dean and Johnny Manziel all had at least one city covered on the list.
Where's Texas' newest resident, Elon Musk? You'll find him still in Los Angeles, as his foray into Texas living has just begun.
Click here
to view the full map.