Get connected with our daily update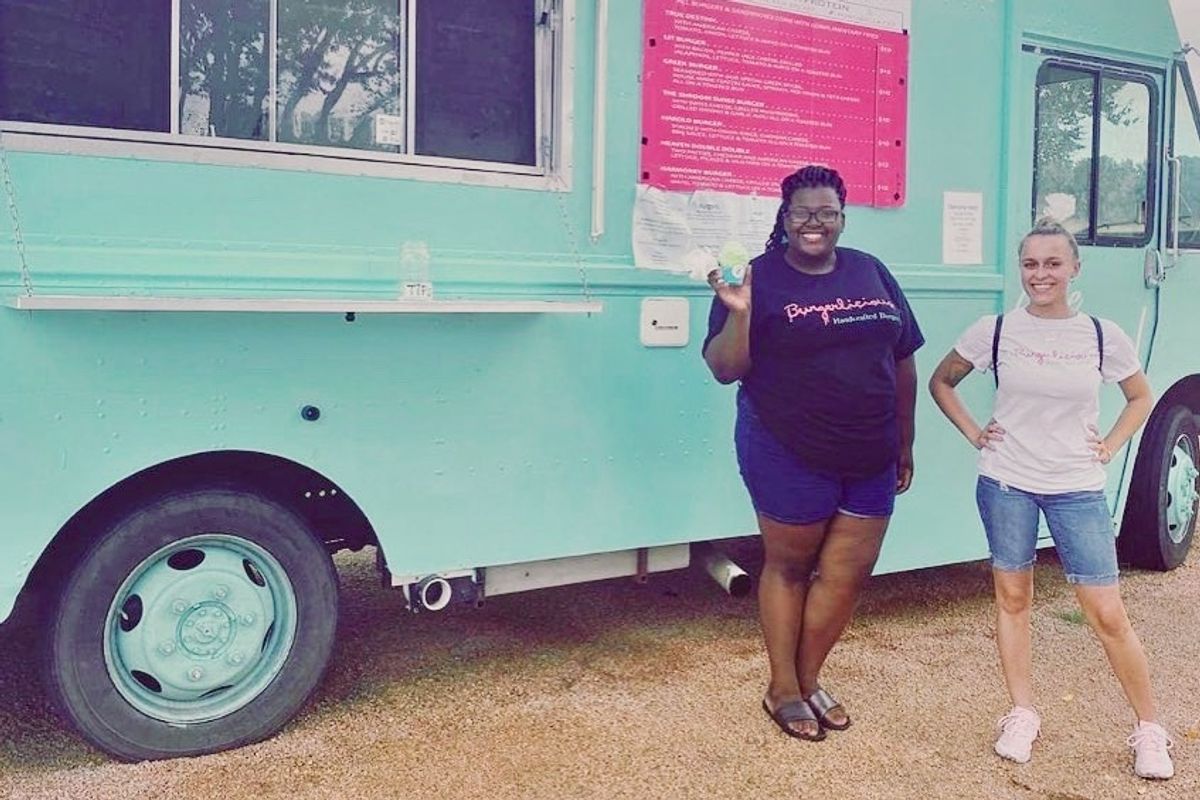 (Burgerlicious/Facebook)
Welcome to austonia.com, a new local news site for Austin. We're local people producing local stories. 100% free for news, trends, controversies, celebrities. Sign up for daily updates to get our latest stories in your inbox.
When Burgerlicious, a food truck stationed at Skull Mechanix Brewery in the St. Elmo district, reopened in late May, post-pandemic sales were not good.
---
"I think one day we sold two burgers," owner Vernetta Weston said. "The next day, we might have sold like four or five burgers, and this was a Friday and Saturday."
But then, almost as quickly as the coronavirus forced the local business to close for two-and-a-half months, the tables turned again.
"The next week, everything happened. Everybody started rallying behind the Black Lives Matter movement, and the lists started going up," Weston said. "My phone was ringing off the hook."
In response to the police killings of George Floyd in Minneapolis and Mike Ramos in Austin, thousands of residents joined protests—and they sought out black-owned businesses to support.
Jane Ko, a local influencer who runs the blog A Taste of Koko, published a widely shared list of black-owned restaurants on June 1. Similar round-ups appeared in Austin Monthly, Eater and other outlets.
Austin residents turned up in droves.
"I haven't been this busy since EVER!" Sassy's Vegetarian Soul Food owner Andrea Dawson posted on the food truck's Facebook page last week. "Had to turn away customers … first time that ever happened."
Login • Instagram
Last Sunday, Taste of Ethiopia closed its South Congress location after selling out.
That same day, Bird Bird Biscuit closed so its staff could rest.
"Thank you so, so, so, so much for all the support that you've shown us over this past week," Bird Bird Biscuit chef and co-founder Brian Batch said in a video update posted to Instagram. "It's been so much support that we actually are going to have to take a little break and regroup."
Login • Instagram
Burgerlicious saw a similar influx. "We had orders pouring in, and we were able to get enough product," Weston said. "We filled the truck up to the rafters."
Nearly all of the orders—86%—were from new customers. "It was faces that we hadn't seen," she said.
In response, Burgerlicious expanded its opening hours to include Wednesday and introduced a vegan menu. Sales held steady, even as the new customer rate dropped to 43%, suggesting that many had returned from the week prior.
"We really feel like it's building a base, and then the customers will continue to come back because the food is good," Weston said.
For Burgerlicious, this support comes at exactly the right time. The pandemic delayed plans to open a second food truck and a brick-and-mortar location. But the outpouring of support related to the Black Lives Matter movement is helping the local business recoup its losses and expand its customer base. "There's a silver lining in everything," she said.
Moving forward, Weston hopes to see more investment in minority-owned businesses in Austin. "I think the biggest barrier is capital," she said, adding that she'd like for the city to offer more grants, banks to extend loans "not wrapped up in red tape" and landlords to welcome black owners in upscale spaces. "We're trying to get our foot in the door, and then the door's closed," she said.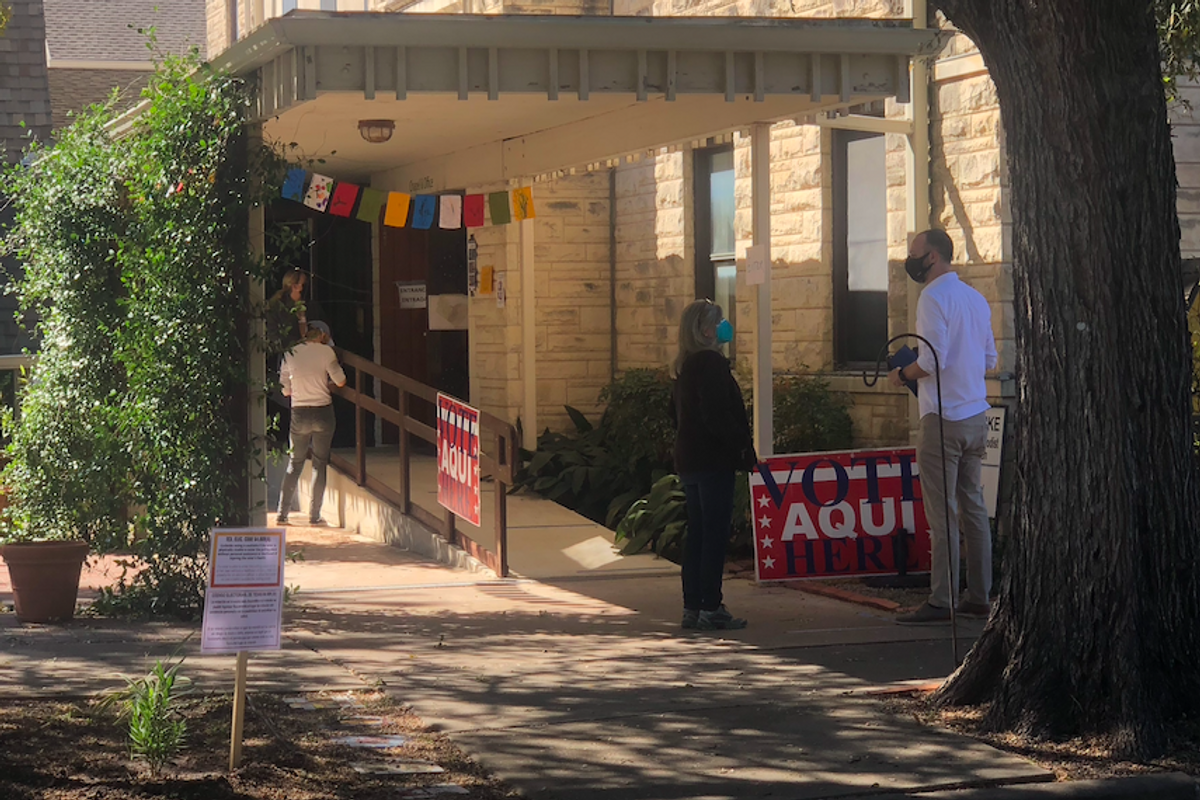 Come later tonight, Texans will officially know who will be on the ballot for the November general election.
In Texas, candidates must win at least 50% of the vote to be elected. In the March primaries where the top candidate only received a plurality of votes, a runoff is being held. Voters will decide on the candidates to represent their party in the November general election. Just like the March primaries, voters will choose which party they'd like to vote in. Then based on location, each ballot will show which races are in a runoff.
Here's everything you need to know before heading to the polls.

Know before you go
The registration period for this election has passed; check if you're registered to vote here.
The polls are open from 7 a.m. to 7 p.m. daily. As long as you're in line by 7 p.m., you can vote.
You'll need a valid photo ID to present once you're at a polling location.
Here is where you can vote in Travis County.
View wait times at polling locations here.
Races to watch in Travis County:
Statewide
Lieutenant Governor
Republican: Incumbent Lt. Gov. Dan Patrick won his primary in March.
Democratic: Mike Collier and Michelle Beckley are vying to be the Democrat candidate on the ballot.
Attorney General
Republican: Incumbent AG Ken Paxton is fighting for his seat against George P. Bush.
Democratic: Rochelle Garza and Joe Jaworski will face off to be the Democratic candidate in this race.
View all the statewide races on the ballot here.
U.S. House of Representatives

View the district you live in here.
District 21
Republican: Incumbent Chip Roy won his primary in March.
Democratic: Claudia Andreana Zapata and Ricardo Villarreal are hoping to secure this vote.
District 35
Republican: Dan McQueen and Michael Rodriguez are going head to head to be the Republican candidate in this race.
Democratic: Former Austin council member Greg Casar won this race in March.
Texas House
District 19
Republican: Ellen Troxclair and Justin Berry are vying to be the Republican candidate in this race.
Democratic: Pam Baggett won her primary in March.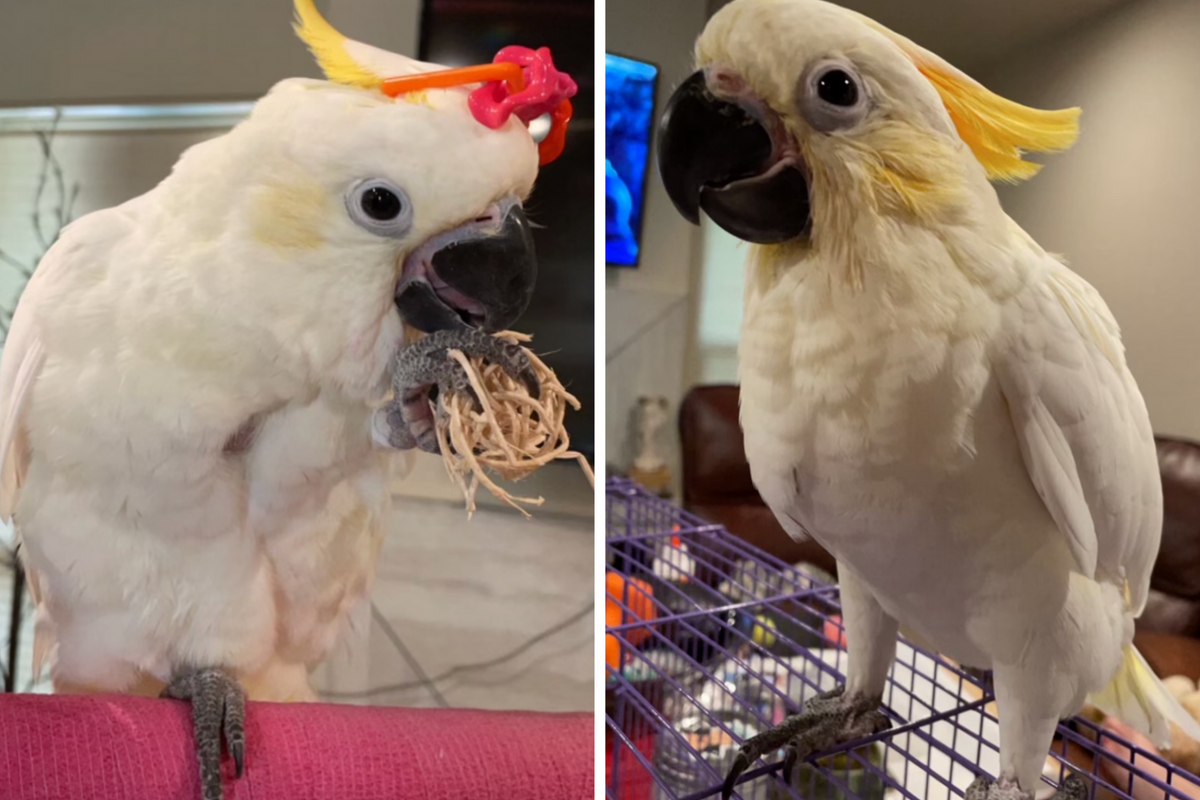 A big-money bird has been stolen from a northwest Austin pet store.
Kelsey Fernandez, the owner of a $6,000 sulphur and citron-crested cockatoo named Lemon Grab, said the emotional support animal was taken from the Gallery of Pets store, around closing time on Sunday.
"I've struggled with mental illness my entire life, and ever since I got him I've been doing so much better," Fernandez told Austonia.
The $6k cockatoo is young and will starve unless he is fed by hand, Fernandez said.
In a surveillance video, a man appears to have something under his shirt as he and two others exit the business around the same time the store believes that Lemon Grab was stolen.
Fernandez said a report has been filed with the Austin Police Department with an $1,000 reward for his return.