Get connected with our daily update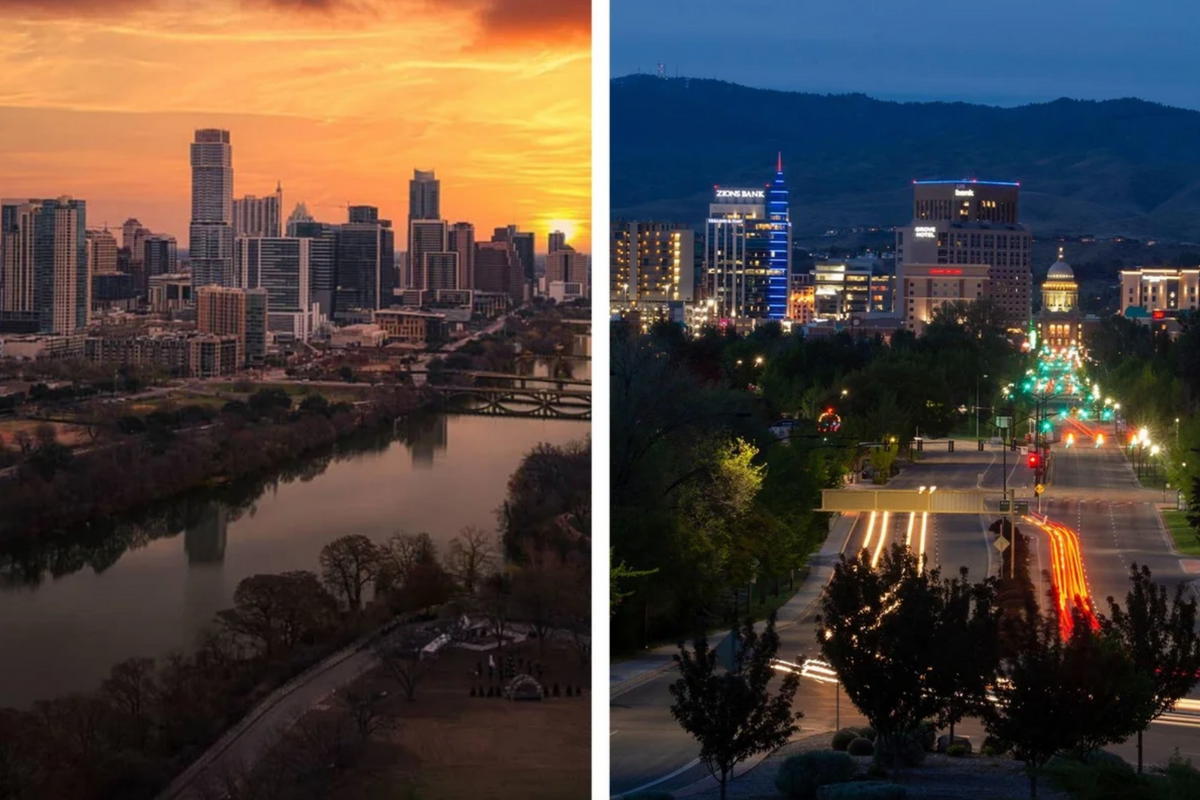 Last year, we examined how Austin has an unlikely lookalike in Boise, Idaho, a fast-growing metro that, like Austin, has earned both praise and ire as thousands flock to the city.
---
But while Boise and its suburb, Nampa, were named the two best-run cities in America by WalletHub, Austin ranked 85th—below fellow hubs Phoenix and Miami and six fellow Texas cities.
The study, which measures 150 US cities across 38 metrics, compared each metro's quality of city services to its city budget per capita. While Boise ranked third in both categories, Austin's 12th-best quality of services was offset by a city budget that ranked 112th per resident.
Here's a look at how the Sun Belt's former pride and joy fell so far below its tinier "twin":
Booming economies—both cities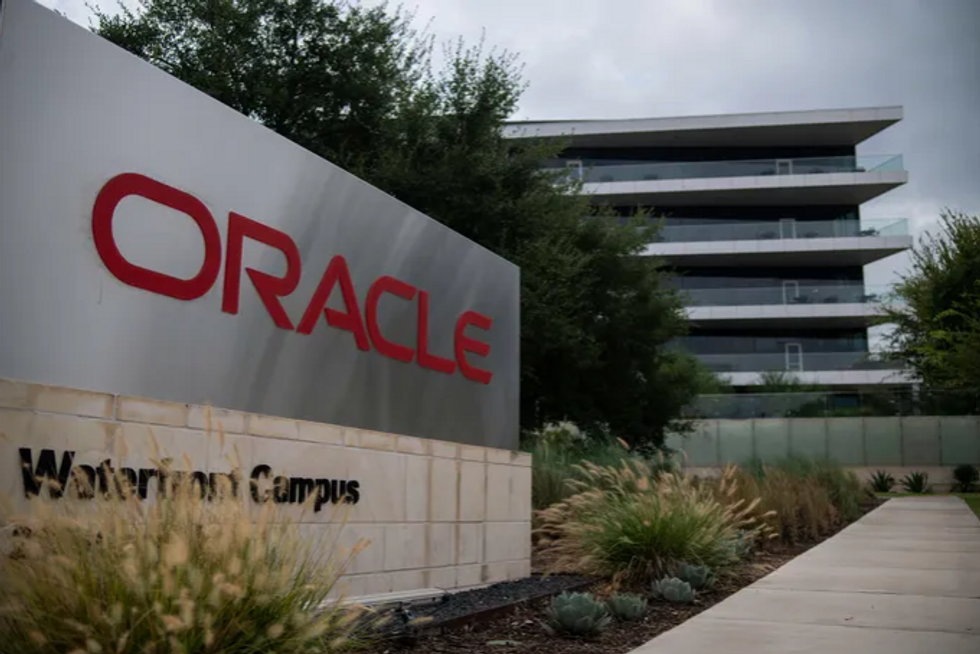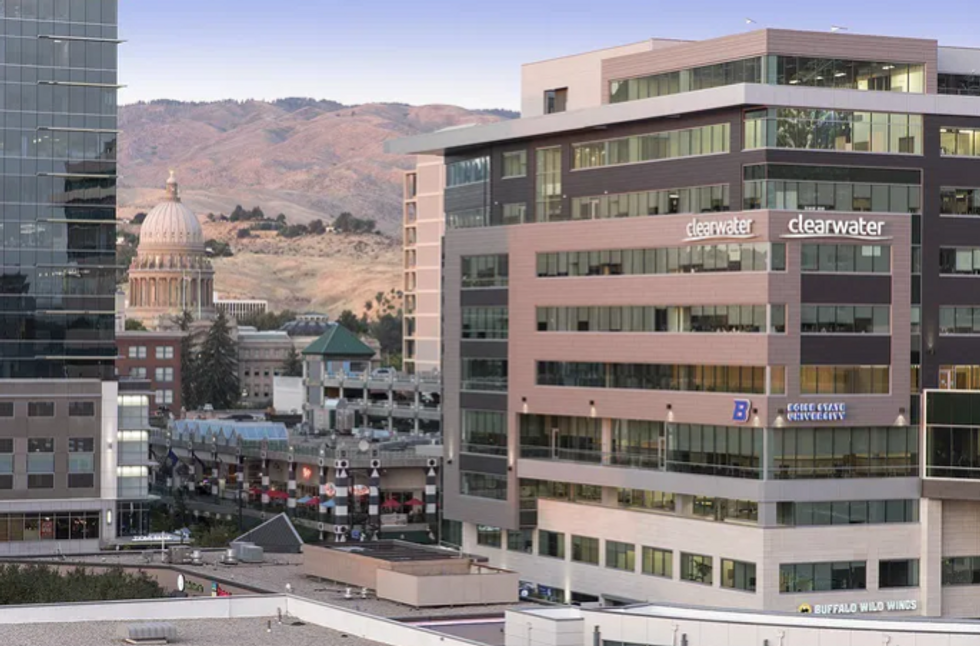 Both Boise and Austin ranked in the top 5 for their economies, with Austin taking the cake.
Bolstered by a mass pandemic migration and tech influx, both metros are caught "mid-metamorphosis" as they quickly transform into major cities. While Austin suburbs Georgetown and Leander both saw the fastest growth of any metros from July 2020-2021 with double-digit growth, three Boise suburbs—Meridian (5.2%), Caldwell (5.2%) and Nampa (5.0%) rounded out the top 10.
Tech giants like Tesla and Oracle, alongside other developments in tech and business, helped Austin produce one of the fastest-growing economies in 2021. And with employers like Albertson's, Hewlett-Packard and Micron Technology, Boise's unemployment rate sat at 2.4% in April—well below the national average of 3.6%.
City budget, safety—Boise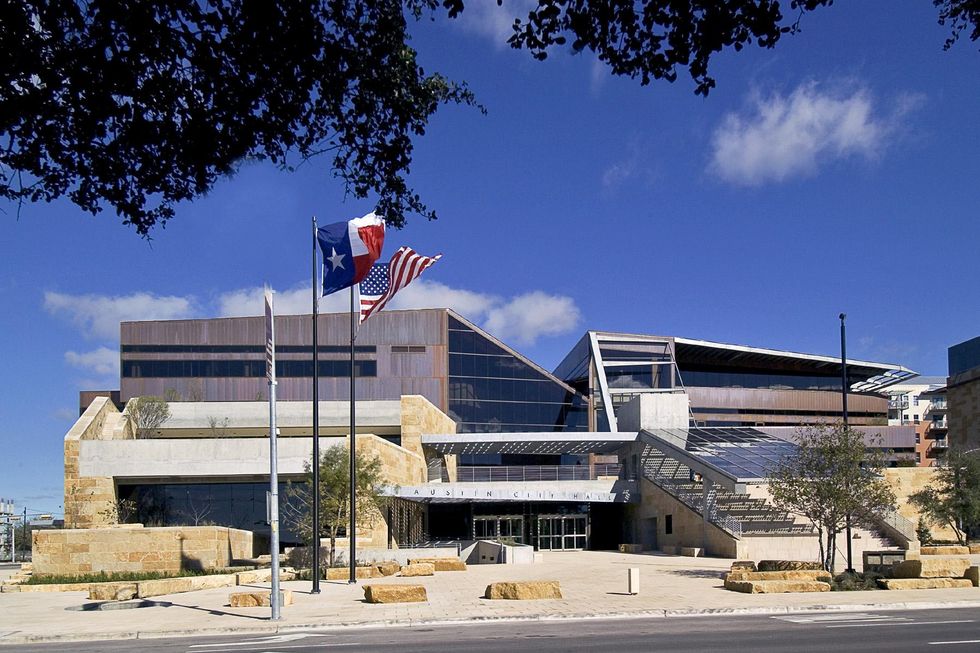 Austin's city budget for 2022 was around $1.2 billion. (Hensel Phelps)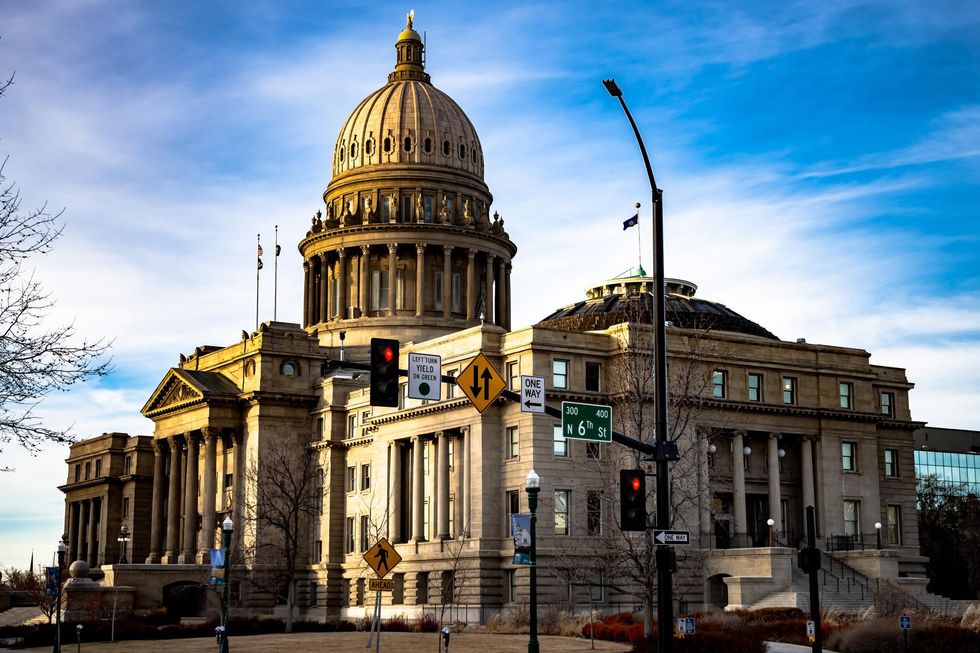 Boise's City Hall offers 42% of its budget to general funds. (Boise City Council/Facebook)
With a $661.8 million budget and a projected population of just over 235,000, Boise has the third-best city budget per capita.
As the city experiences rapid change, city leaders said their budget priority was community-oriented, including "housing, transportation, environment, and more," and that 42% of the budget went to general funds.
And while Austin had a $4.5 billion budget this year, the city had to stretch that among its nearly 1 million residents. 1.2 billion—or 26%—of the budget was placed in general allocation, with two-thirds of that slotted toward public safety.
Austin remains one of Texas' safest cities, according to Police Chief Joseph Chacon, but pales in comparison to Boise. While Austin ranked 71st in safety, Boise clocked in at eighth. Boise's crime rate per 1,000 citizens was 35.5 in 2020, a 2.4% decrease from the year prior, while Austin's was 40.98 in the same time period.
Education, health—Austin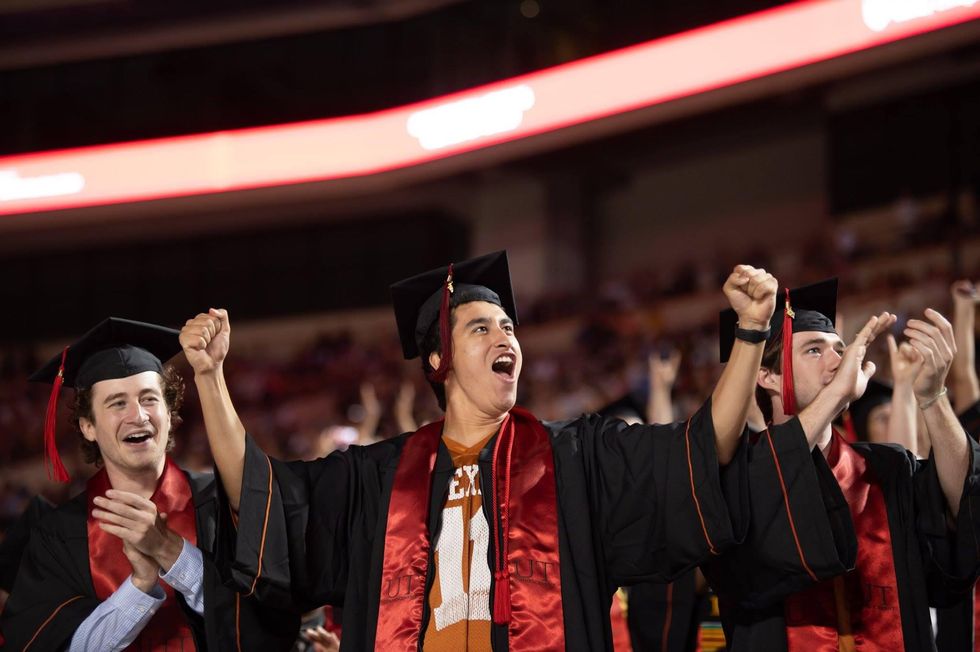 Austin has become known as a "brain drain" in part thanks to the University of Texas. (University of Texas at Austin/Facebook)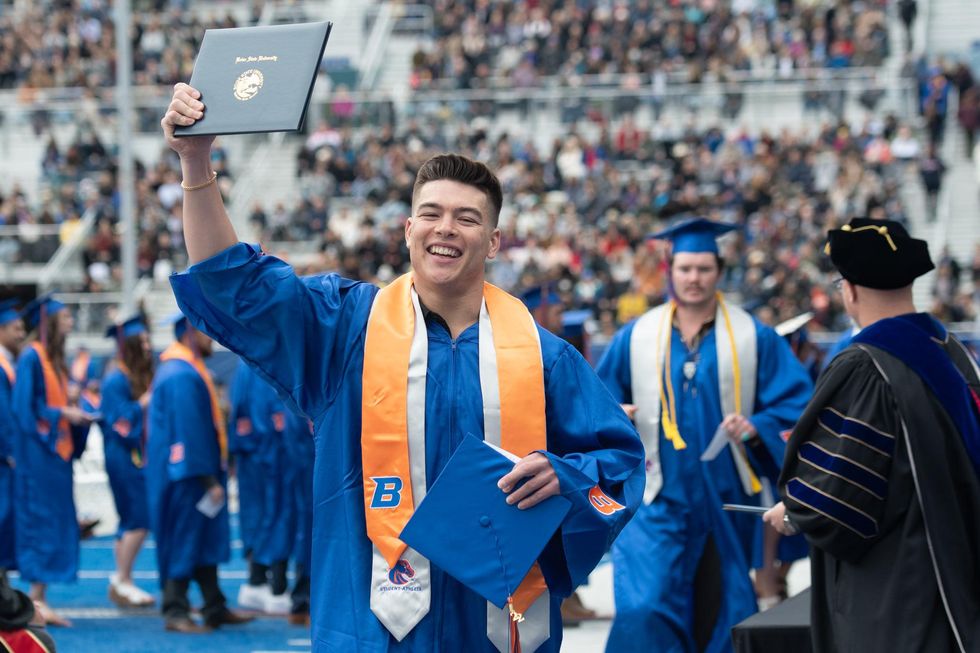 Boise's biggest university is Boise State University. (Boise State University/Facebook)
Aside from its top economy ranking, Austin also shone in its high school graduation rate, which clocked in at 1st in the US. Known as a "brain drain" city, Austin's college-town status and wealth of job opportunities have created one of the most educated populations in the U.S.
Three of the top 25 public high schools in Texas are located in Austin, and the city's education system ranked 16th. And while four of the top 10 high schools in Idaho are located in Boise, the city's overall education earned just 41st place.
Both cities are known as fitness and health havens thanks to robust outdoor amenities and health-conscious residents. But Austin still edged out its Idahoan lookalike, ranking 7th overall to Boise's 10th.
Affordability and infrastructure issues—both cities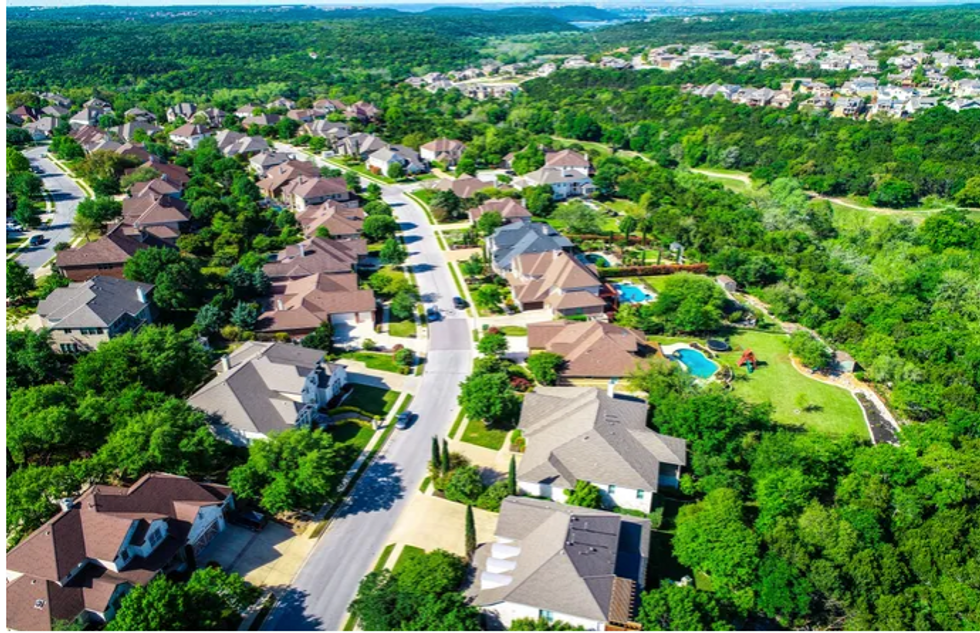 Housing has become a scarce commodity in Austin.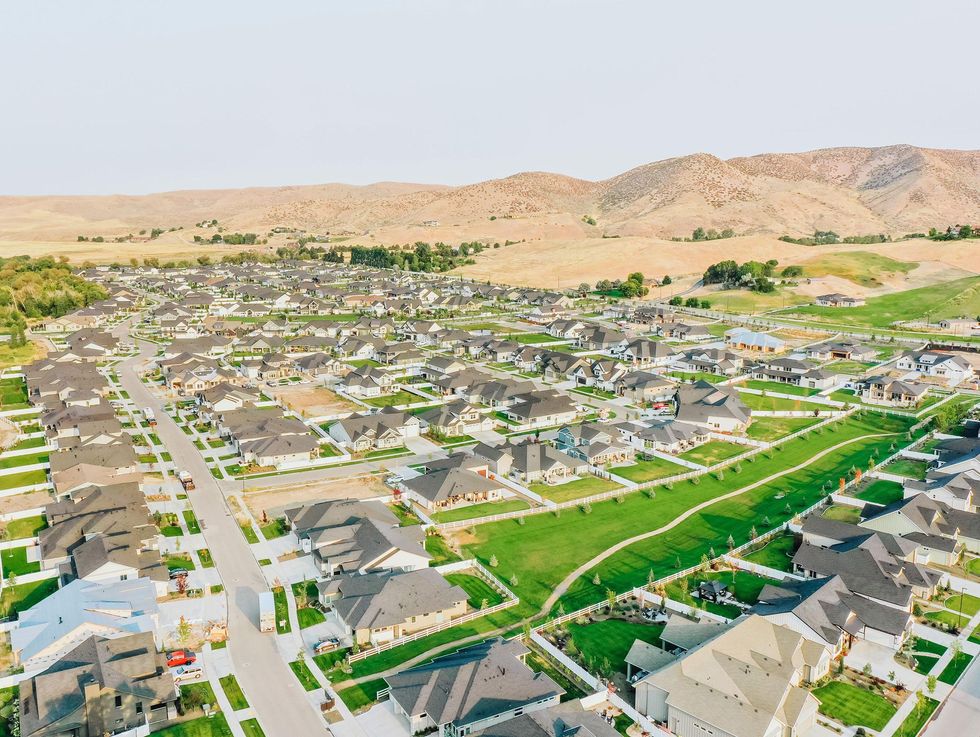 Both Boise and Austin are experiencing affordability issues thanks to an overpriced housing market. (Boise New Construction/Facebook)
Still, the effects of high-speed growth have done some major damage to both formerly sleepy cities.
Both cities pose higher than average incomes relative to their state. But thanks to a rapidly diminishing number of available homes for both new and old residents, both Boise and Austin ranked as the top two most overvalued housing markets in the country, according to a Florida Atlantic study.
With more and more residents priced out of homeownership and burdened with a higher cost of living, both Boise and Austin ranked below the top 30 in the financial stability index.
Both cities have seen even more development in neighboring suburbs—like Boise's Nampa, which was named the US's best-run city for the sixth year in a row—while its inner-city infrastructure often struggles to keep up with the times. While Boise's infrastructure and pollution ranked 32nd overall (Nampa ranked 77th), Austin's car-centric infrastructure ranked 45th.
AustoniaTalk is a new series from Austonia that highlights all walks of life in Austin. You can see and share this series on TikTok, Instagram and Twitter.
Tim Minnick, a Leander resident, has been a fitness instructor at Gold's Gym in Ceder Park for six years. In his time as a fitness instructor, he became the Guinness Book of World Records holder for being the oldest active fitness instructor at age 79, as well as a 2022
SilverSneakers Instructor of the Year Award
finalist.
Minnick became a fitness instructor at age 73, after looking for something to keep him busy when he sold his business and years after his wife passed away. But training has turned into so much more for him.

He says being a trainer has allowed him to meet lots of new people and be a positive influence in their life. It's also been important for his own personal health, he adds.
"I look at somebody and say, 'You can do more than you think you can do,'" Minnick told Austonia. "Almost all of them can... they just have to get in their mind they can whatever I'm asking them to do... and that's very enjoyable. I can cite cases for an hour, but it means something, and the bottom line is to take control of your health."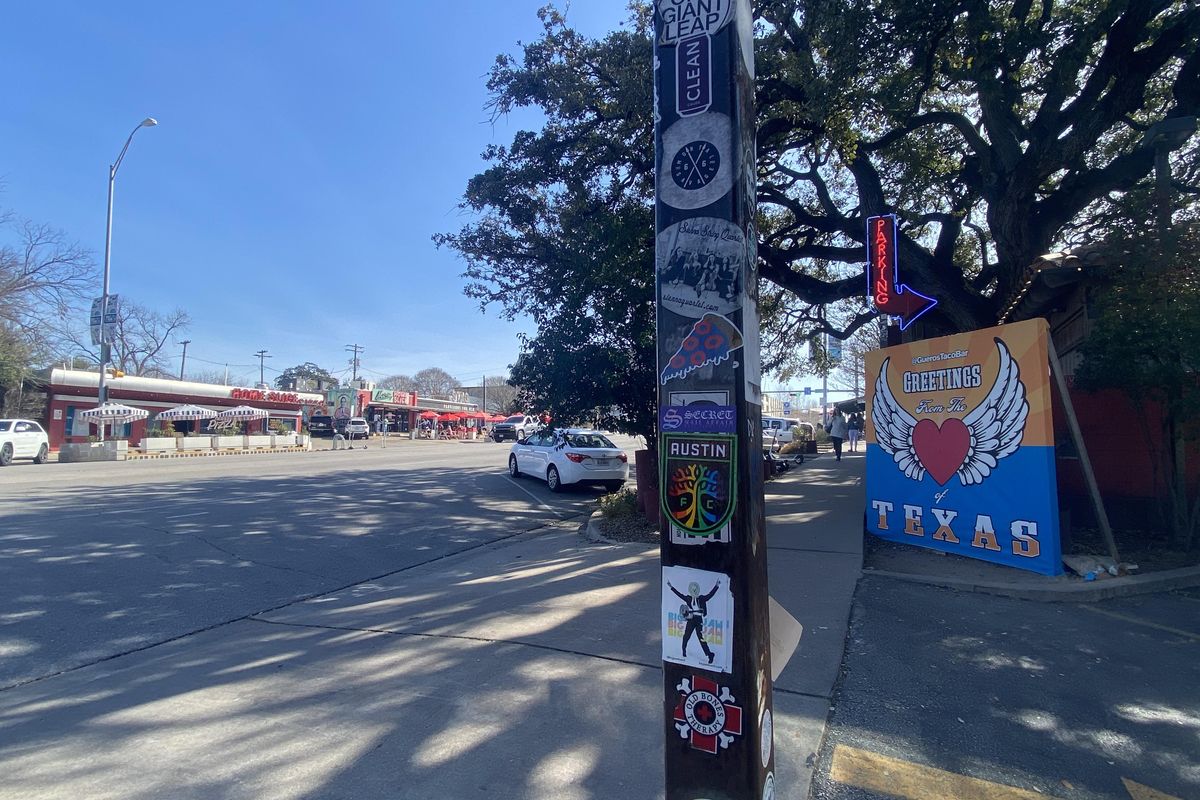 By Samuel Stark
Those of us who have braved the journey to find parking on South Congress Avenue during peak hours know it is not for the faint of heart.
You might be circling, searching for an open spot for what feels like hours. Euphoria fills your spirit when you think you have finally found that perfect spot. But almost as quickly as your optimism ascended, it dissipates as you realize there is an almost inconceivably small car scooched all the way up to the curb. Your journey continues.
The Transportation Department is aware of the parking challenges in the area and is ready to take some steps based on recommendations that came from a study of the parking in the South Congress District, coordinated by the Downtown Austin Alliance.
"(South Congress is) experiencing the issues that happen when you grow businesses within a district: Everybody wants to go there," Jason Redfern, division manager at the Transportation Department, told the Monitor. "And now we have to employ those tools to better manage all the parking and interest within that district," he added.
The South Congress District parking study was split into two phases. Phase one aimed to diagnose the problems through data collection and analysis, and phase two laid out strategies to mitigate them.
The study found that many cars stay parked in the South Congress District, particularly on South Congress Avenue, for extended periods, sometimes beyond eight hours. Further, for the drivers who are violating parking rules, there is limited enforcement due in part to a lack of resources to fund enforcers.
Also, of the 5,400 parking spaces they tallied in the area, nearly 40 percent of the spots available at peak hours go underutilized, while spots on South Congress Avenue stay filled.
One of the study recommendations the Transportation Department is currently going forward with is the establishment of South Congress District as a Parking and Transportation Management District, a defined area that would benefit from the addition of parking meters. If a PTMD is approved in this area, 51 percent of the revenue collected from the parking meters would go to funding transportation-related projects within the district, Redfern said. See the proposed South Congress PTMD boundary here.
These parking districts already exist in the Austin area, including one on the east side.
"We've leveraged dollars (from) the East Austin area (PTMD) to help finish an intersection improvement project where they're going to put in ADA-compliant ramps," Redfern said.
Though eventually the Transportation Department will put meters into the South Congress District if the PTMD is approved, Redfern said they want to ensure other issues, such as simplifying and standardizing residential permit parking, are in place before they add them.
The parking study found that currently in the South Congress District there are 13 different types of residential parking permits, which have varying restrictions. The study authors point out that these different types of permits are "confusing" and suggest that this contributes to the underutilization of available spots, including for employees of South Congress establishments, outside of South Congress Avenue.
Before the PTMD strategy in the South Congress District is adopted, the plans will be presented before the Urban Transportation Commission and the Mobility Committee. The plan will then be presented to City Council, which will vote on it later this year, Redfern said.