Get connected with our daily update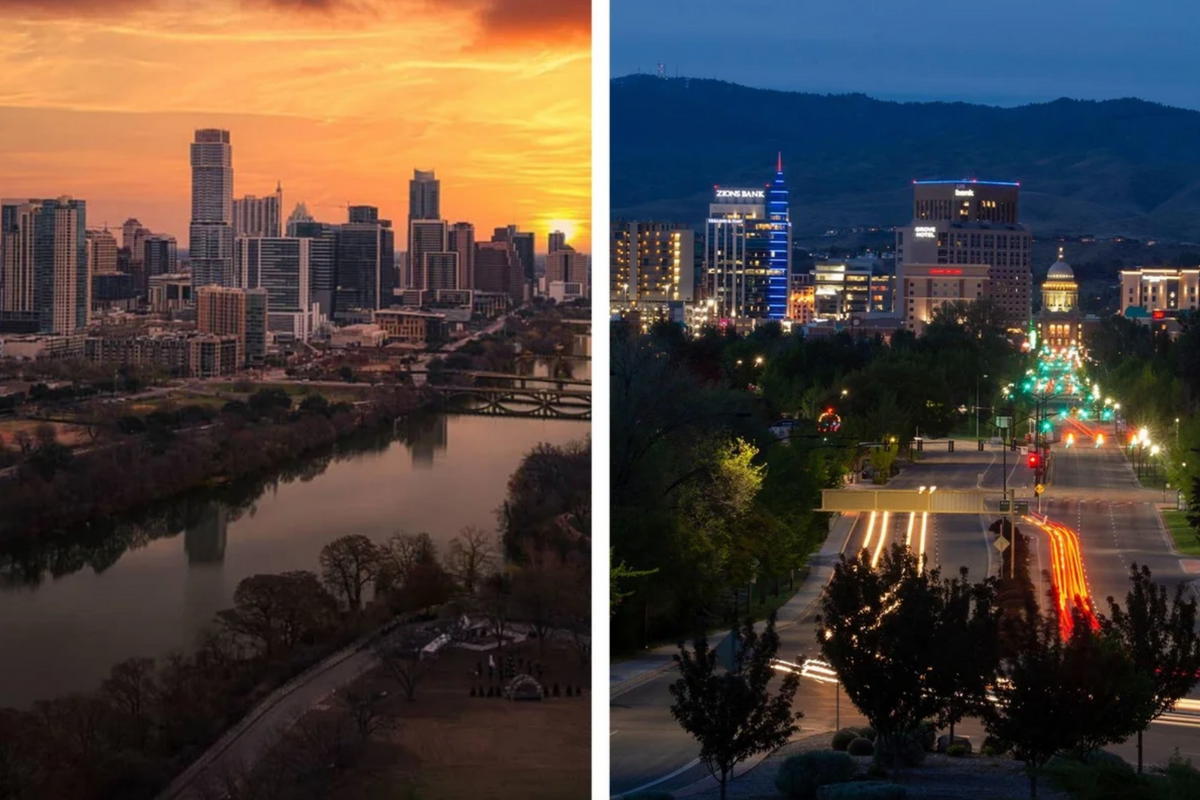 Last year, we examined how Austin has an unlikely lookalike in Boise, Idaho, a fast-growing metro that, like Austin, has earned both praise and ire as thousands flock to the city.
---
But while Boise and its suburb, Nampa, were named the two best-run cities in America by WalletHub, Austin ranked 85th—below fellow hubs Phoenix and Miami and six fellow Texas cities.
The study, which measures 150 US cities across 38 metrics, compared each metro's quality of city services to its city budget per capita. While Boise ranked third in both categories, Austin's 12th-best quality of services was offset by a city budget that ranked 112th per resident.
Here's a look at how the Sun Belt's former pride and joy fell so far below its tinier "twin":
Booming economies—both cities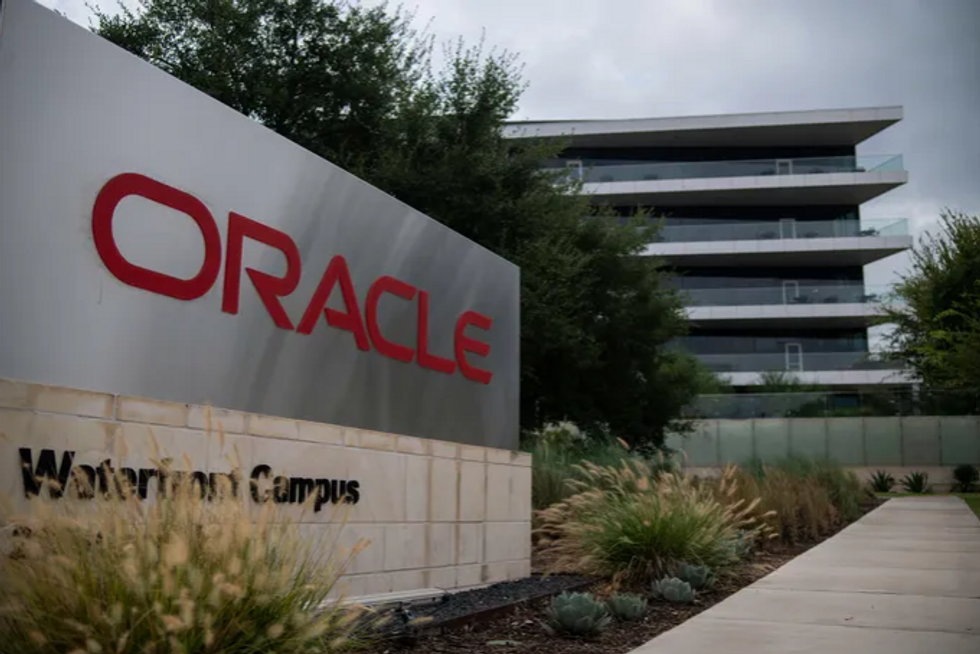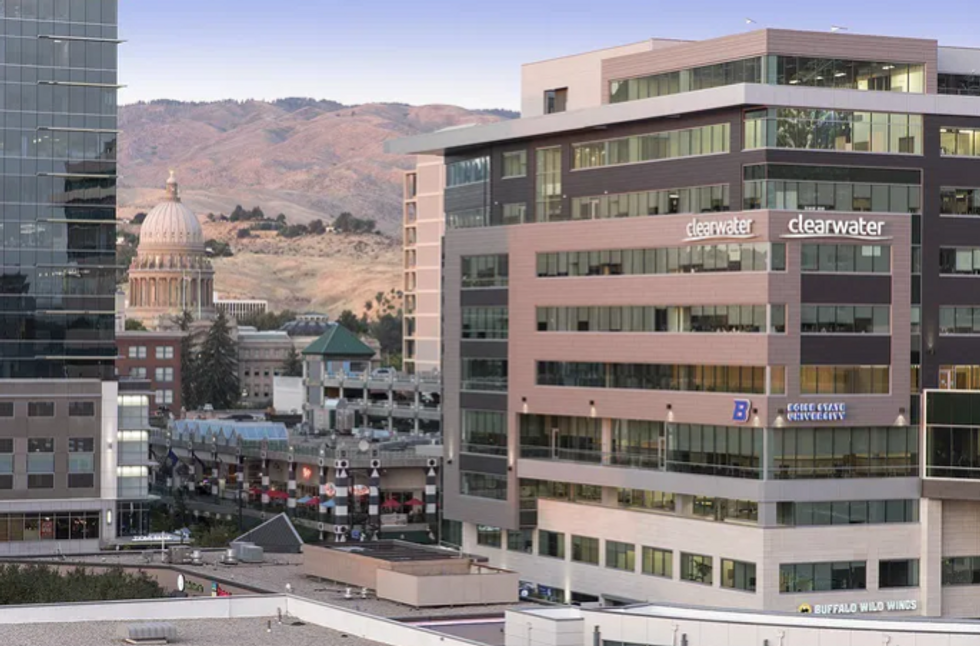 Both Boise and Austin ranked in the top 5 for their economies, with Austin taking the cake.
Bolstered by a mass pandemic migration and tech influx, both metros are caught "mid-metamorphosis" as they quickly transform into major cities. While Austin suburbs Georgetown and Leander both saw the fastest growth of any metros from July 2020-2021 with double-digit growth, three Boise suburbs—Meridian (5.2%), Caldwell (5.2%) and Nampa (5.0%) rounded out the top 10.
Tech giants like Tesla and Oracle, alongside other developments in tech and business, helped Austin produce one of the fastest-growing economies in 2021. And with employers like Albertson's, Hewlett-Packard and Micron Technology, Boise's unemployment rate sat at 2.4% in April—well below the national average of 3.6%.
City budget, safety—Boise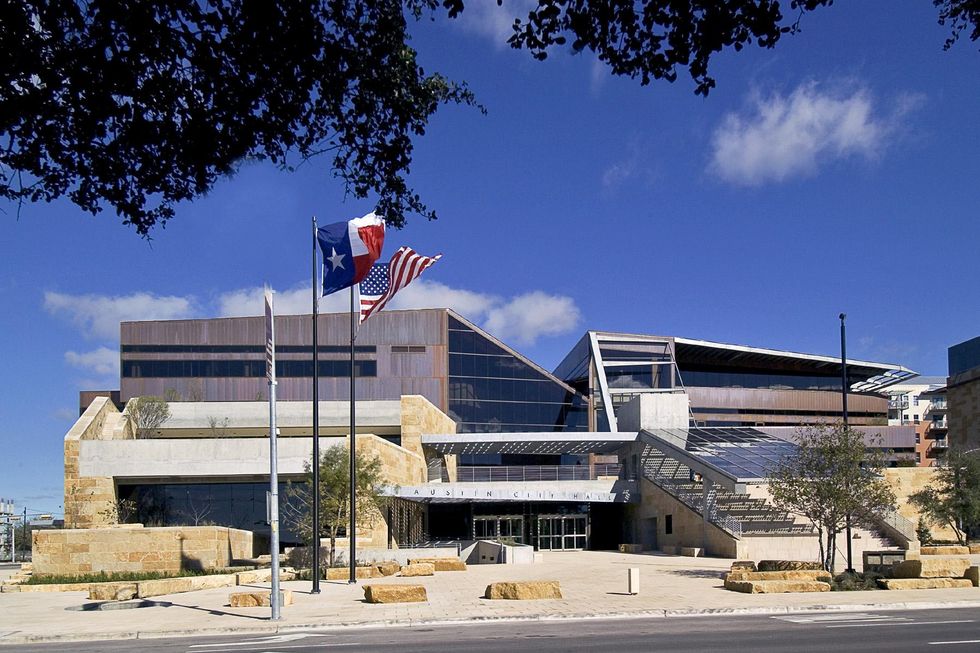 Austin's city budget for 2022 was around $1.2 billion. (Hensel Phelps)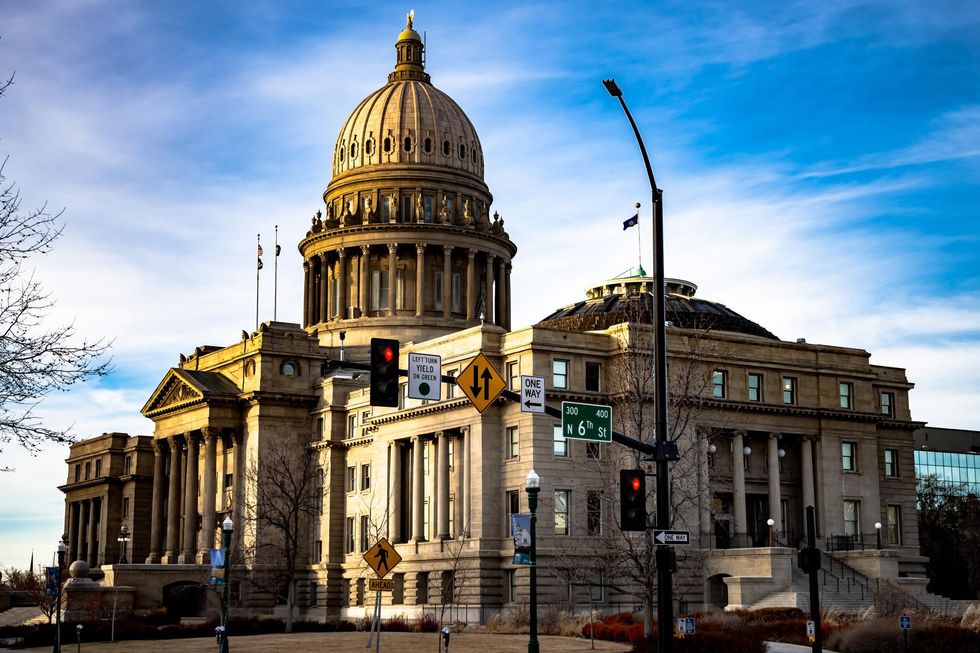 Boise's City Hall offers 42% of its budget to general funds. (Boise City Council/Facebook)
With a $661.8 million budget and a projected population of just over 235,000, Boise has the third-best city budget per capita.
As the city experiences rapid change, city leaders said their budget priority was community-oriented, including "housing, transportation, environment, and more," and that 42% of the budget went to general funds.
And while Austin had a $4.5 billion budget this year, the city had to stretch that among its nearly 1 million residents. 1.2 billion—or 26%—of the budget was placed in general allocation, with two-thirds of that slotted toward public safety.
Austin remains one of Texas' safest cities, according to Police Chief Joseph Chacon, but pales in comparison to Boise. While Austin ranked 71st in safety, Boise clocked in at eighth. Boise's crime rate per 1,000 citizens was 35.5 in 2020, a 2.4% decrease from the year prior, while Austin's was 40.98 in the same time period.
Education, health—Austin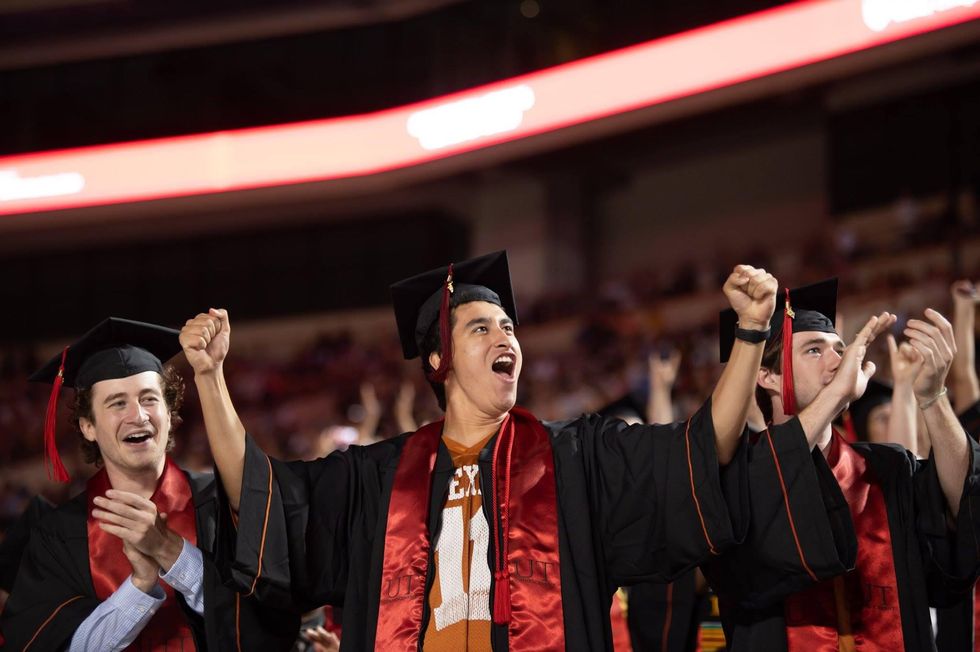 Austin has become known as a "brain drain" in part thanks to the University of Texas. (University of Texas at Austin/Facebook)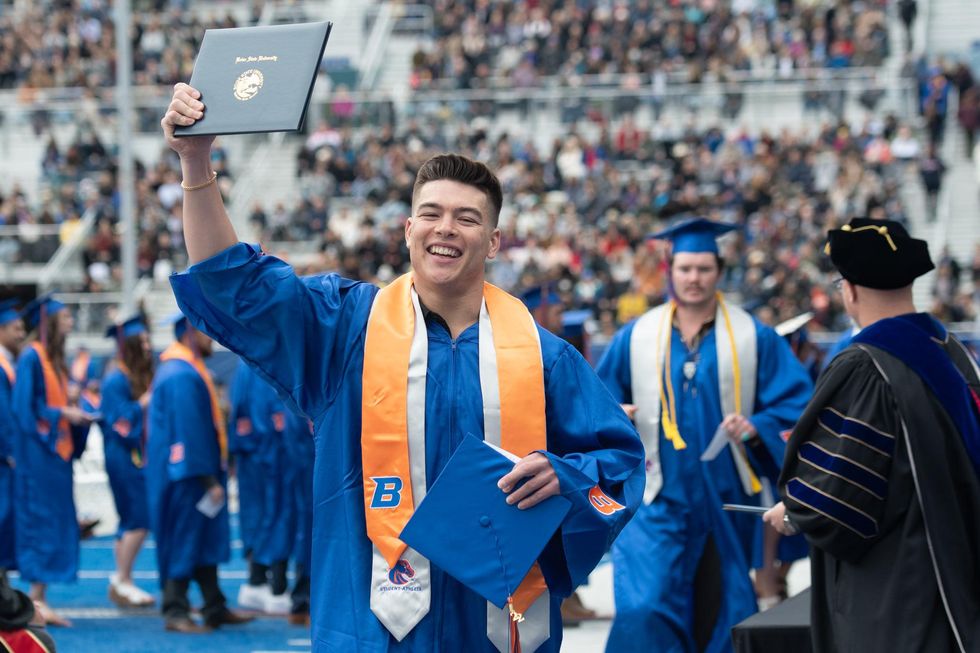 Boise's biggest university is Boise State University. (Boise State University/Facebook)
Aside from its top economy ranking, Austin also shone in its high school graduation rate, which clocked in at 1st in the US. Known as a "brain drain" city, Austin's college-town status and wealth of job opportunities have created one of the most educated populations in the U.S.
Three of the top 25 public high schools in Texas are located in Austin, and the city's education system ranked 16th. And while four of the top 10 high schools in Idaho are located in Boise, the city's overall education earned just 41st place.
Both cities are known as fitness and health havens thanks to robust outdoor amenities and health-conscious residents. But Austin still edged out its Idahoan lookalike, ranking 7th overall to Boise's 10th.
Affordability and infrastructure issues—both cities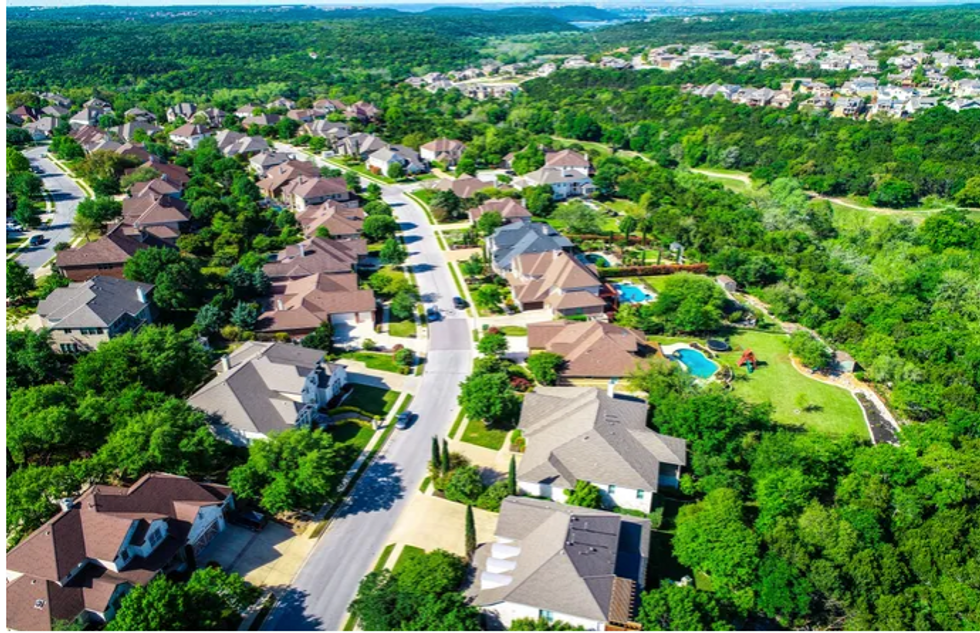 Housing has become a scarce commodity in Austin.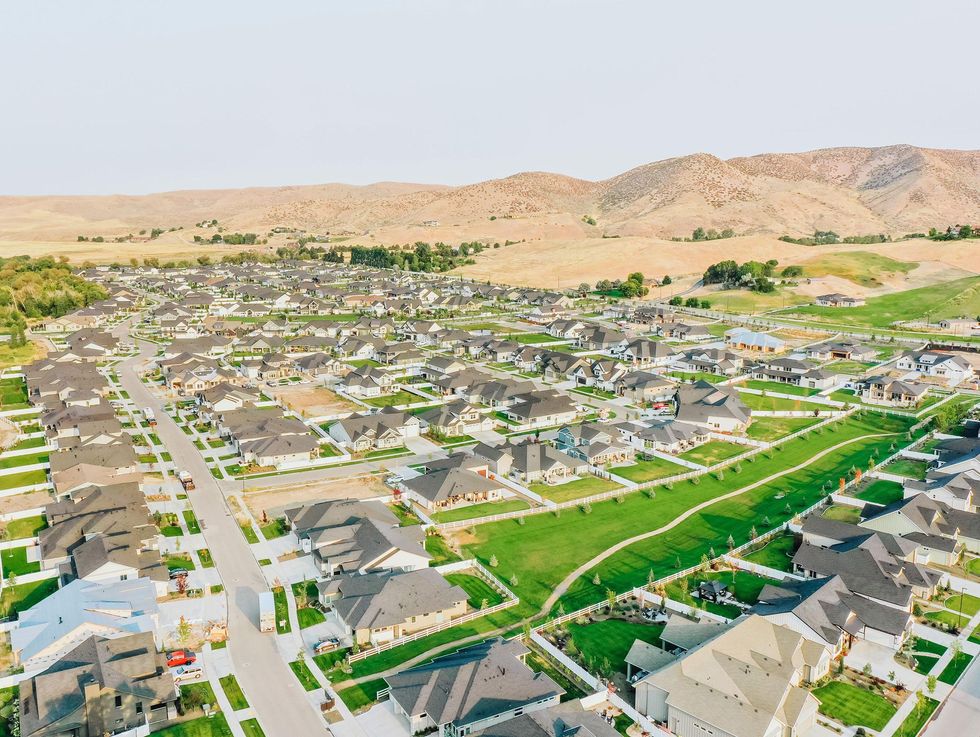 Both Boise and Austin are experiencing affordability issues thanks to an overpriced housing market. (Boise New Construction/Facebook)
Still, the effects of high-speed growth have done some major damage to both formerly sleepy cities.
Both cities pose higher than average incomes relative to their state. But thanks to a rapidly diminishing number of available homes for both new and old residents, both Boise and Austin ranked as the top two most overvalued housing markets in the country, according to a Florida Atlantic study.
With more and more residents priced out of homeownership and burdened with a higher cost of living, both Boise and Austin ranked below the top 30 in the financial stability index.
Both cities have seen even more development in neighboring suburbs—like Boise's Nampa, which was named the US's best-run city for the sixth year in a row—while its inner-city infrastructure often struggles to keep up with the times. While Boise's infrastructure and pollution ranked 32nd overall (Nampa ranked 77th), Austin's car-centric infrastructure ranked 45th.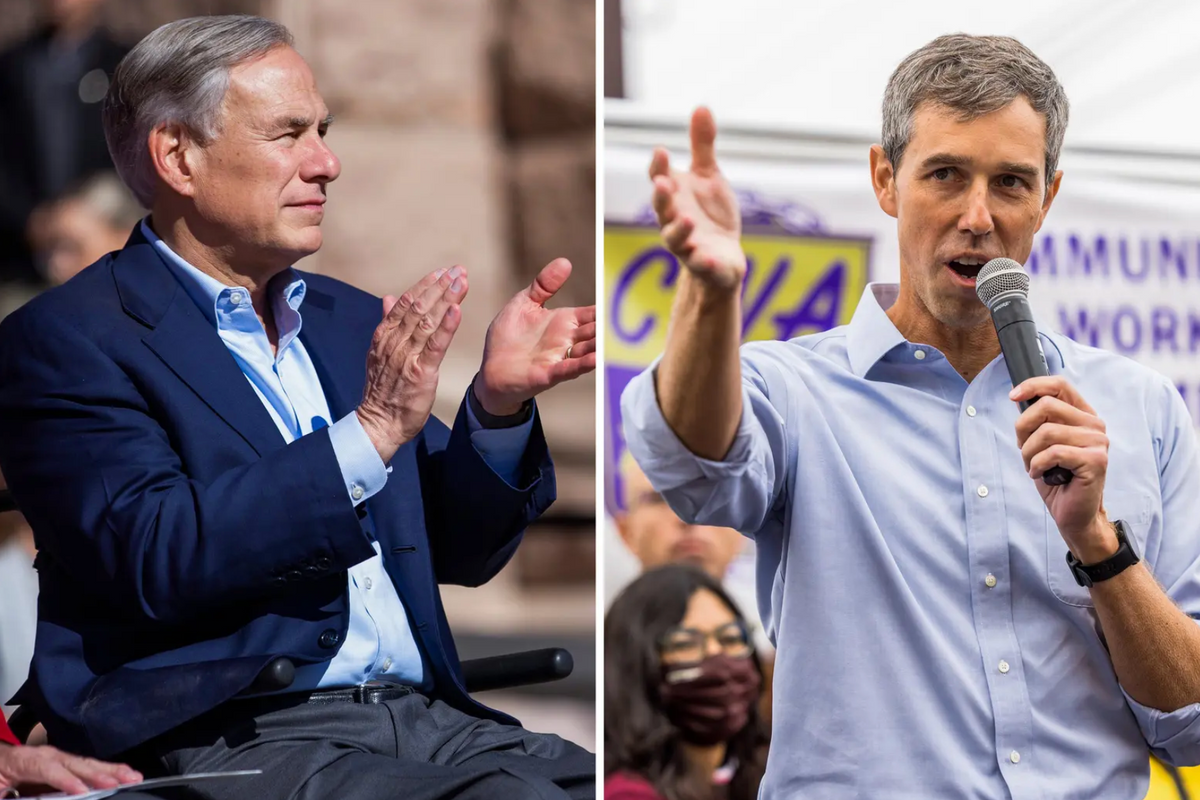 Abbott's unfavorability ratings are also the highest they've ever been at 44%, according to the poll, which was conducted after the deadliest school shooting in state history and almost entirely before the U.S. Supreme Court overturned the constitutional right to an abortion.
Jim Henson, director of the Texas Politics Project, said the mass shooting in Uvalde and scrutiny over how it was handled could have contributed to Abbott's increased unfavorability, but it's hard to say how much exactly.
The political poll did not include specific questions related to the shooting in Uvalde, but it did ask participants to rate Abbott's performance on handling gun violence. About 36% of participants said they approve of how the governor has handled this issue, while 45% said they disapprove.
The mass shooting in Uvalde and the overturning of Roe v. Wade have laid the groundwork for a contentious final four months in the race to lead the state. While O'Rourke works to harness the anti-incumbent energy spurred by the seismic events of the past few months, Abbott is banking on a general election centered on stronger issues for him: the economy and the border.
Mounting expectations over how the Supreme Court would rule on abortion access could be another factor that contributed to Abbott's weakened ratings, Henson said. Although the poll ended the same day Roe v. Wade was overturned, it included questions about abortion access that show how voters feel regarding the issue. About 36% of participants said they approve of how Abbott has handled policies related to abortion access, and 46% said they disapprove.
Now that Roe v. Wade has been overturned and Texas is poised to completely outlaw abortion access, it will likely be a pivotal topic in the upcoming months, Henson said.
"If we look back at the half dozen times we've asked the standard abortion questions since 2014, no more than a quarter of Republicans have ever said that by law abortion should never be permitted," he said.
Voters will see that reality reflected in how Abbott and O'Rourke discuss abortion access in the upcoming months, he said.
"In terms of that affecting the election, we can expect Democratic candidates to talk about this a lot, and we can expect Republican candidates to not want to talk about it very much," Henson said.
Despite the ratings, Abbott carries most of the advantages in the race: His campaign is well funded for a midterm election that is expected to favor Republicans across the country. The governor's allies argue that voters are more worried about skyrocketing inflation and illegal immigration — and that O'Rourke cannot separate himself from President Joe Biden, who is very unpopular in Texas.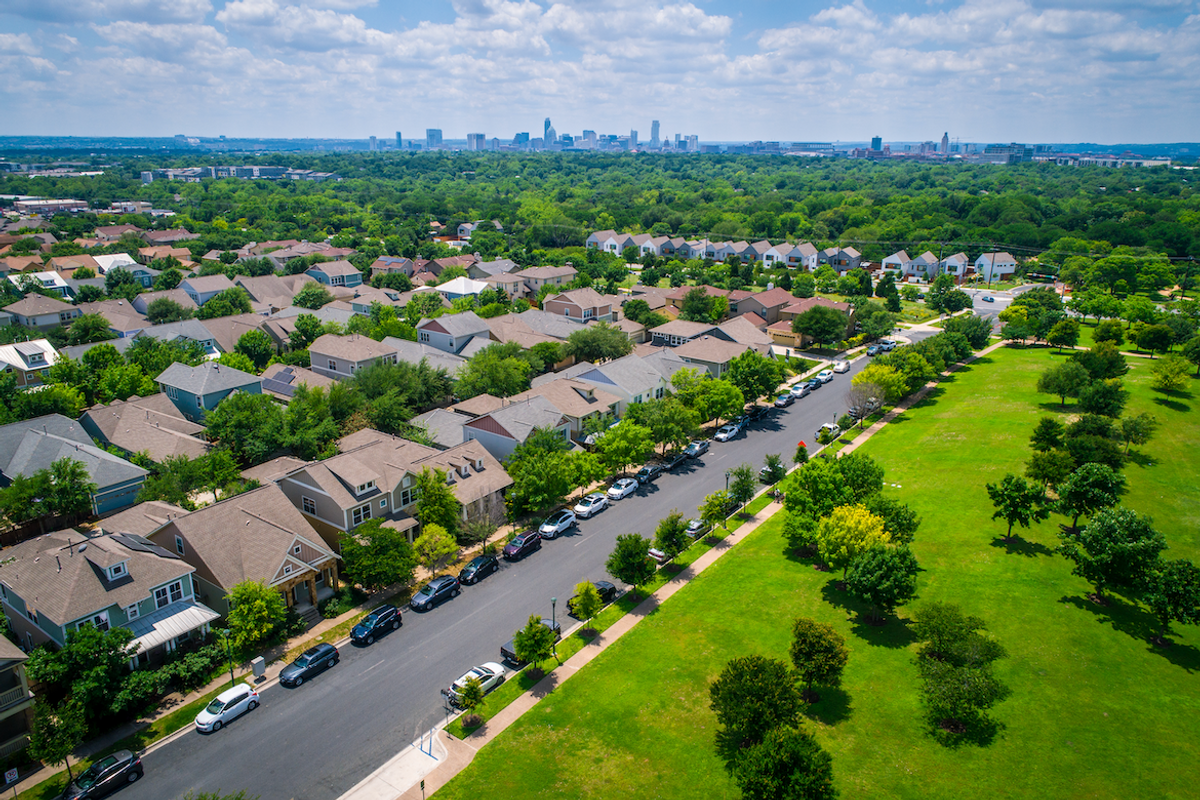 Add drastically higher development fees onto your list of things that make buying a house in Austin so expensive.
A Texas A&M University Real Estate Research Center study found that Austin's per-unit fees on new development were 187% higher than Dallas, Houston, Fort Worth and San Antonio. The suburbs aren't much cheaper as per-unit development fees in Austin are still 127% higher.
According to ABoR CEO Emily Chenevert, high development fees charged by the city are cause for concern around solving the city's ongoing housing crisis.
"This report confirms what those in the real estate community have known for a long time," Chenevert said. "Development fees are drastically higher in Austin than most other cities in Central Texas and major metro areas in Texas. This is a huge barrier to building homes and a significant concern considering we are in a housing supply crisis across the region."
A closer look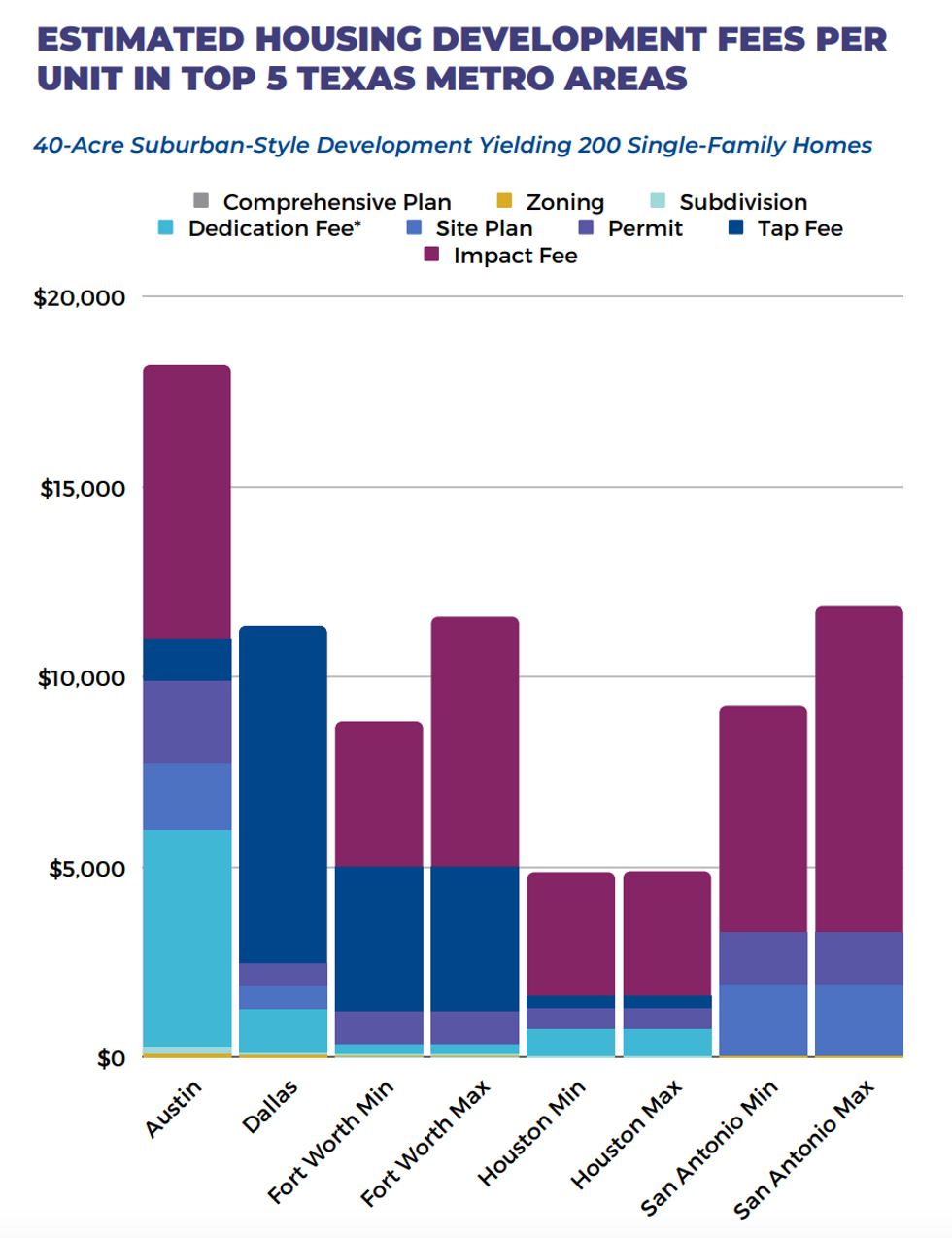 The report found that in the Austin-Round Rock metro a suburban unit was charged 80.4% or about $8,000 more than the other five largest metros in Texas. Similarly, infill units—new housing in already developed areas—cost 186.8% more in Austin than on average for Texas.
Those numbers make up 3.4% of the 2021 median housing price of $536,331 per suburban unit, or 7.7% per infill development unit.
What does that mean for buyers?
Steep fees drive up the cost for residents and can have a big impact on first-time buyers. The average Austinite earning the median household income in 2019—$54,871—would be able to afford a $204,556 home loan, of which development fees would make up about 20%, according to the study.
The Austin-Round Rock median house price hasn't been $205,000 since February 2013, which is less than half of the median price in 2021. Austin-area housing has increased 22%, about $100,000, since the study was conducted.
"These findings, although disconcerting, are unsurprising," Home Builders Association of Greater Austin CEO Taylor Jackson said. "We need to course correct on how the city of Austin handles home building and time is of the essence."
Should renters be concerned?
Managing editor for Rent.com Brian Carberry said the renter market tends to follow the housing market, albeit on a few months' delay. Carberry said not only did Austin have less apartment inventory in May 2022 than it did in May 2021, but most new complexes are being built in high-demand areas, meaning people are still being priced out.
"A lot of that is just due to there's just so much demand for apartments and the housing market does play into that a little bit because people are being priced out," Carberry said. "Your younger millennials, older Gen Z looking for their first homes are in a position where they're unable to afford something because the price has gone up so high and now mortgage rates are so high, it's just not a sustainable option for them right now."
Is there a solution?
In the study, the Austin Board of Realtors and the Home Builders Association of Greater Austin included joint recommendations for local policymakers:
Increase transparency in development fees, as a lack of information limits the ability to understand the full impact of the fees.
Implement development process improvements, including reviewing fee structure, setting goals for housing approval and adopting successful models from similarly-sized cities.
Right-size development fees, which will become critical as Austin's urban population grows and infill development increases.
"The National Association of Home Builders 2022 Priced Out Index reports that for every $1,000 increase in the price of a home, whether it be from market forces or development fees, 791 households are priced out of the Austin-Round Rock MSA," Jackson said. "We urge Austin's leadership to act and act now or we risk becoming a wholly unaffordable city to build or buy a home in."