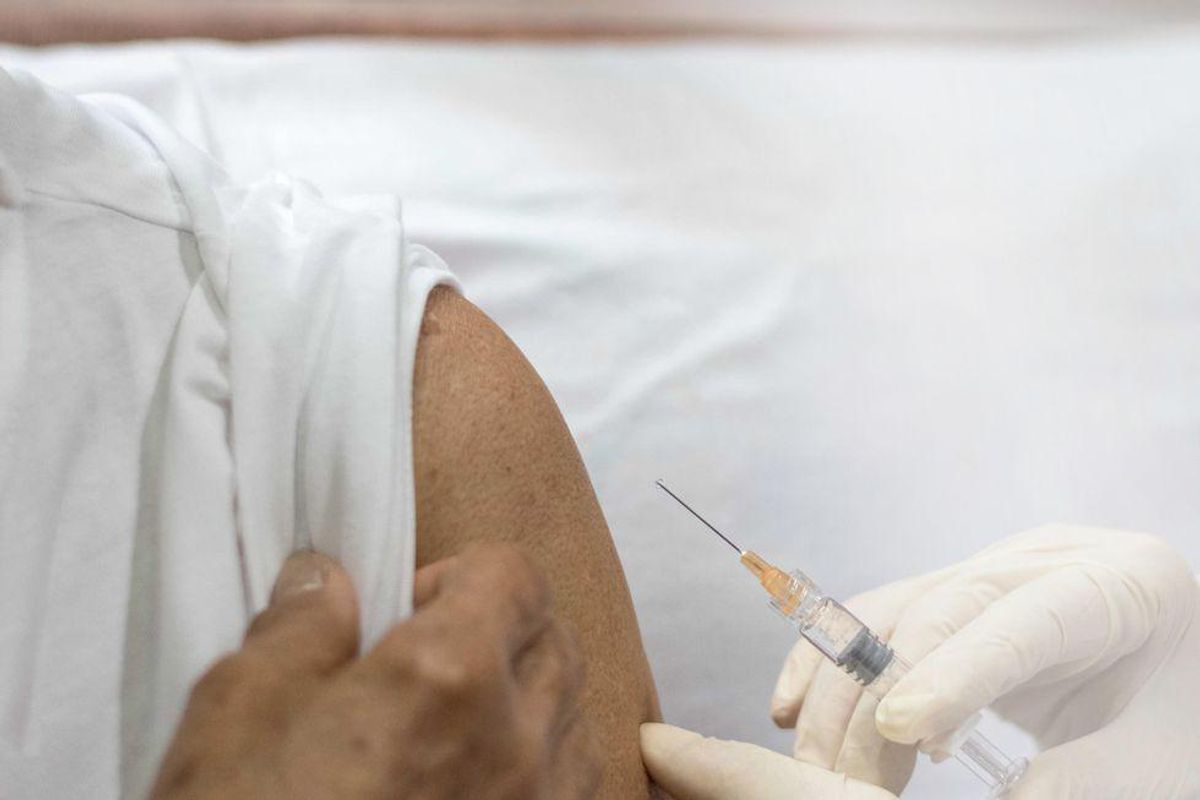 A sixth fully vaccinated Texas House Democrat, State Rep. Donna Howard, D-Austin, tested positive for COVID-19 in Washington D.C. earlier this week, spurring concerns about so-called "breakthrough" cases.
---
Breakthrough cases occur when a fully vaccinated person gets infected with the coronavirus. The two-dose Pfizer and Moderna vaccines were found to be about 95% effective at preventing illness during clinical studies, and the one-shot Johnson & Johnson vaccine was 72% effective, meaning that a small number of breakthrough cases are to be expected.
"When you hear about a breakthrough infection, that doesn't necessarily mean the vaccine is failing," Dr. Anthony Fauci, director of the National Institute of Allergy and Infectious Disease, told a U.S. Senate panel earlier this week.
But how common are breakthrough cases?
Of the approximately 15,400 COVID cases reported in Travis County since early February, 488—or around 3%—have been among fully vaccinated individuals, according to Austin Public Health data. In other words, the overwhelming majority of cases—around 97%—in recent months have been among unvaccinated individuals.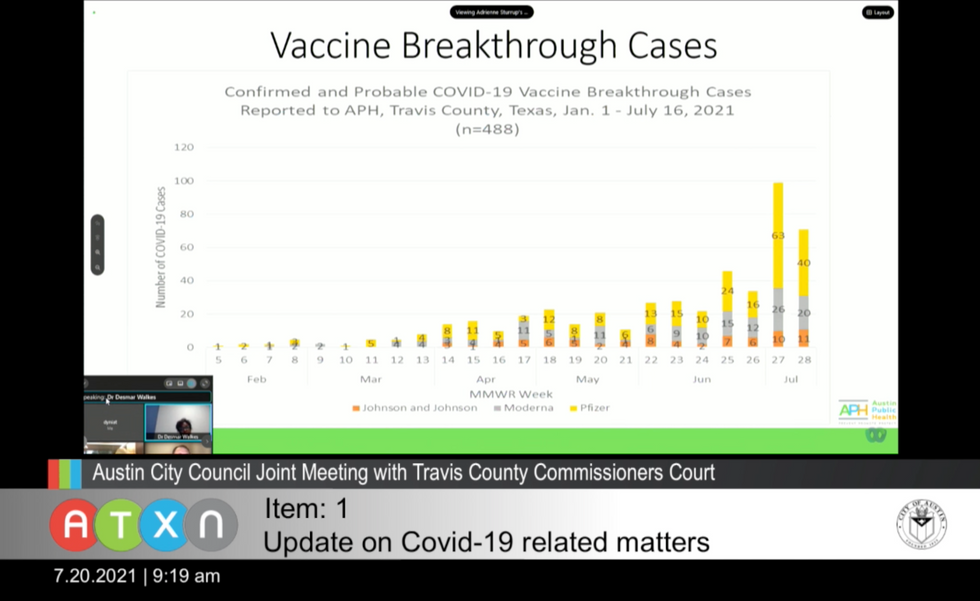 There have been a total of 488 breakthrough cases in Travis County since early February, according to Austin Public Health. (City of Austin)
The disparity grows even starker when looking at COVID deaths. Of the 8,878 people who have died in Texas due to COVID since early February, 99.5% of them were unvaccinated, according to the Texas Tribune. Around 0.5%—at least 43—were vaccinated and died as a result of breakthrough cases.

Overall, breakthrough cases are more likely to be asymptomatic and less likely to require hospitalization because the vaccinated person already has some immunity to the virus, according to a recent report by the Associated Press.
Austin-Travis County Health Authority Dr. Desmar Walkes has said that more than 90% of patients hospitalized with COVID in Austin-area hospitals are unvaccinated, mirroring trends seen around the country and giving rise to the phrase "pandemic of the unvaccinated."
An Alabama hospitalist recently went viral after writing an emotional Facebook post on Sunday. "I'm admitting young healthy people to the hospital with very serious COVID infections," she wrote. "One of the last things they do before they're intubated is beg me for the vaccine. I hold their hand and tell them that I'm sorry, but it's too late."
Public health experts stress that the three available COVID vaccines are effective in the face of new variants and at preventing severe illness and death.
The Centers for Disease Control and Prevention has also noted that the more contagious Delta variant could play a role in breakthrough cases. As a result, federal health officials are keeping an eye on breakthrough case data as they consider the utility of a possible booster shot.
In the meantime, local officials have implored vaccinated residents to resume masking and unvaccinated Austinites to get their shots. Both behaviors help mitigate the spread of the more contagious Delta variant and protect those who are ineligible for the vaccine, including children under 12.
"We know what works," Walkes told local elected officials on Tuesday. "Masks stop the spread, and vaccination stops severe disease and illness."