Get connected with our daily update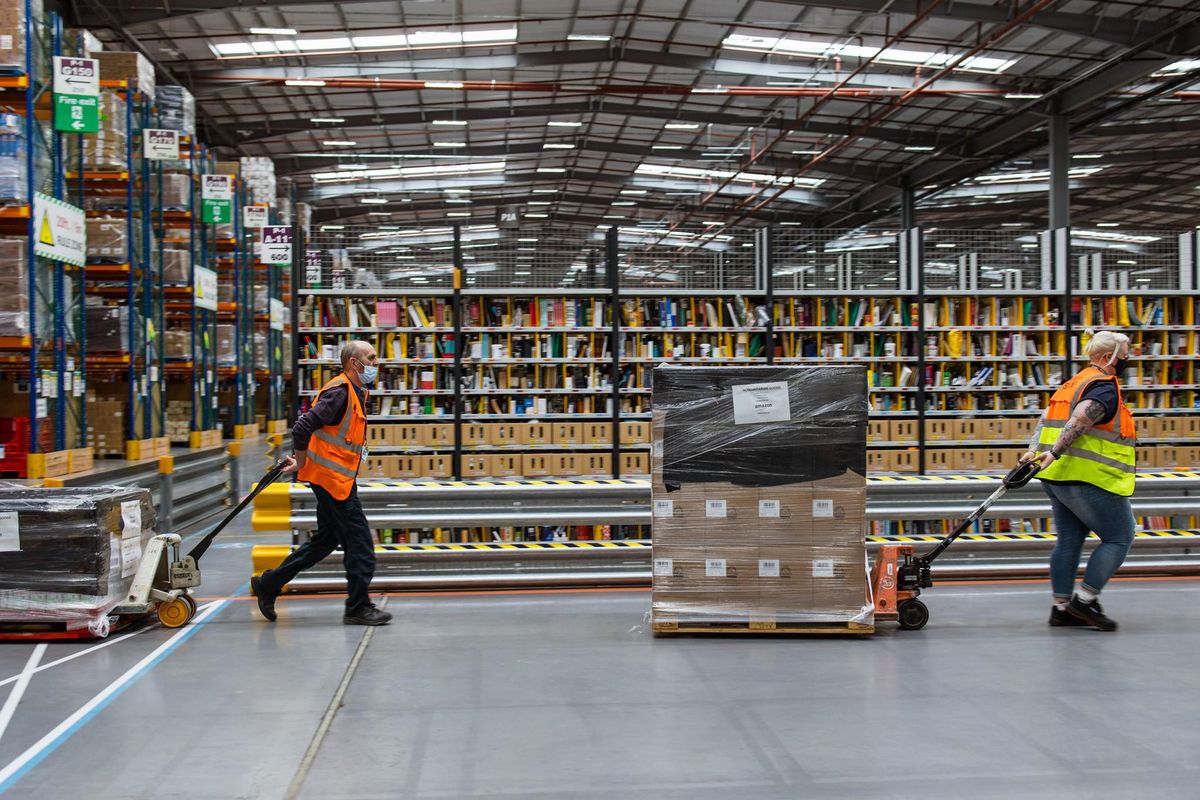 When University of Texas student Ben Patterson graduates this spring, he'll join the large group of Austinites who make $15 an hour at their main place of work.
---
Once the "livable" salary that thousands across the country fought to make the national minimum wage, living on $15/hour is now a near-insurmountable task in many urban metros, including the booming tech hub of Austin, where the median home price pushed past $600,000 in March.
Charles Mitchell, who owns Capital Budgeting Strategies, knows the perils of recent college graduates all too well. He's worked with clients with as little as $67 to their name and says living on your own is doable—if you're willing to sacrifice some luxuries or time.
Here's the key to budgeting that $15/hour income in Austin, according to Mitchell:
Find your hidden housing gem
This depresses me so much. I love this city, I grew up here. It means everything to me. But I'm watching it lose its identity more and more every day.

I'm really starting to wonder how much longer I can afford to live here. https://t.co/OSZELTrnPC

— Chris Welhausen (@chriswelhausen) April 14, 2022
Aside from paying off debts early, avoiding high-interest loans like payday loans and sacrificing some luxuries in life, Mitchell told Austonia the key comes down to finding cheap housing.
Affordable housing may seem like an element of old Austin legend, and it would be hard to find a place to stay within Mitchell's ideal range—housing that costs within 28% of your monthly budget. For a full-time employee making $15 an hour, that income amounts to $2,217 per month.
That allots $620 per month for rent. Pickings may be slim—just two complexes offer four-bedroom apartments for that range in Austin on ApartmentFinder.com—but with enough roommates, certain specials and the help of apartment locators, it's still very narrowly possible within the city.
The more likely scenario, like Patterson's, may be finding other budgeting areas to cut. Mitchell recommends skimping on luxuries, like payments for nicer cars, and cutting out on savings if needed.
"I'll more or less be able to prioritize paying "X" amount for rent each month," Patterson said. "Trying to be mindful of not just exuberantly spending or being impulsive with buying habits... just knowing that in the next few months, I need to start being able to hand out an additional $1,000 bucks each month just to live."
But $15 an hour may no longer cut it even for Austin homeowners. Fae, an Amazon and Whole Foods employee who is using an alias since she is going against the company media policy, has owned a house in Pflugerville for 20 years, when it was worth half of its current value.
But like virtually every other coworker she knows, Fae has picked up multiple supplemental jobs in order to eke out a living in her city.
Get a side hustle
Welcome to Austin, Tx, where wages are 97% of nat'l avg, rent is 103% of nat'l avg, and education level is 20-25% above national avg. A real slice of heaven we've got here🙄 pic.twitter.com/AqQUUtSFKL

— Tracey Suits (@SuitsTracey) April 28, 2021
Fae recently had a bittersweet celebration as her hourly wage increased to $15.25—a 25-cent increase after three years with the company. Wages like hers put Amazon workers' median salary at just over $31,000 in Austin—less than half of the median pay at Google, Meta and Apple.
"Even full-time (employees), it doesn't matter, they cannot rely on Amazon as a living job," Fae told Austonia. "Everybody I know has a side job."
Before he even goes out on his own, Patterson is preparing to work extra for a second flow of income that works with his hours at his current job at Austin FC's Q2 Stadium without running his energy into the ground.
A side hustle may be essential to paying off loans early and beginning to save for retirement (Mitchell recommends a high-interest IRA), but it doesn't have to be too taxing: Mitchell said anything from picking up food delivery shifts to having a garage sale could revitalize your budget.
Find a sustainable employer
BREAKING: David beats Goliath! In a historic victory, Amazon workers in Staten Island win the first U.S. Amazon union.@AmazonLabor and workers at the JFK8 warehouse overcame extreme union-busting to make history.

— More Perfect Union (@MorePerfectUS) April 1, 2022
Patterson didn't take his current job for the money—instead, he's hoping his current gig at the stadium could lead to his breakthrough in the sports industry.
Taking a job with clear upward mobility is key, Mitchell says, and bonuses like matching 401(k) plans or other benefits are a huge plus. If your job offers neither and still pays too little, however, it might be time to consider switching to a more sustainable job.
Mitchell said many people aren't taught the financial literacy tools needed to afford a living in Austin, and many others are never made aware of the employment options that are available. While Austin hasn't had much praise for its affordability in recent months, it does boast a swelling job market, with over 58,000 more jobs created from February 2020 to February 2022.
If your debt is low and you've got extra time, investing in a marketable skill online or at a local community college is always advisable. And while it may not be as desirable, some restaurants and entry-level positions, including McDonald's, have raised starting pay for some positions to over $15 per hour.
To stay or to leave?

Even with these tips in place, both Fae and Patterson agree that their current wage is hardly doable in Austin.
"The way that rent and real estate just continue to become more and more expensive... I don't think it's in a sustainable spot," Patterson said. "Even today, it's kind of on the fringe with people who still make ends meet."Patterson says he wonders if he made the right decision to stay in the capital city in what is looking like its most expensive era yet.
"There's probably not a week that goes by where I don't second guess if I'm making the right call," Patterson said. "But I'm also pretty confident, just knowing me as a person, that I'll be able to... grind it out and find a way to make things work."

Fae plans to stay too, even as other Austinites she knows could get pushed out, as she collects workplace horror stories—and unlivable wages—at Amazon before her homemade skincare product line takes off.
"Everybody who's originally from Austin can't even afford to live in Austin (anymore) and they're just moving out," Fae said. "My question is, how do they get away with this?"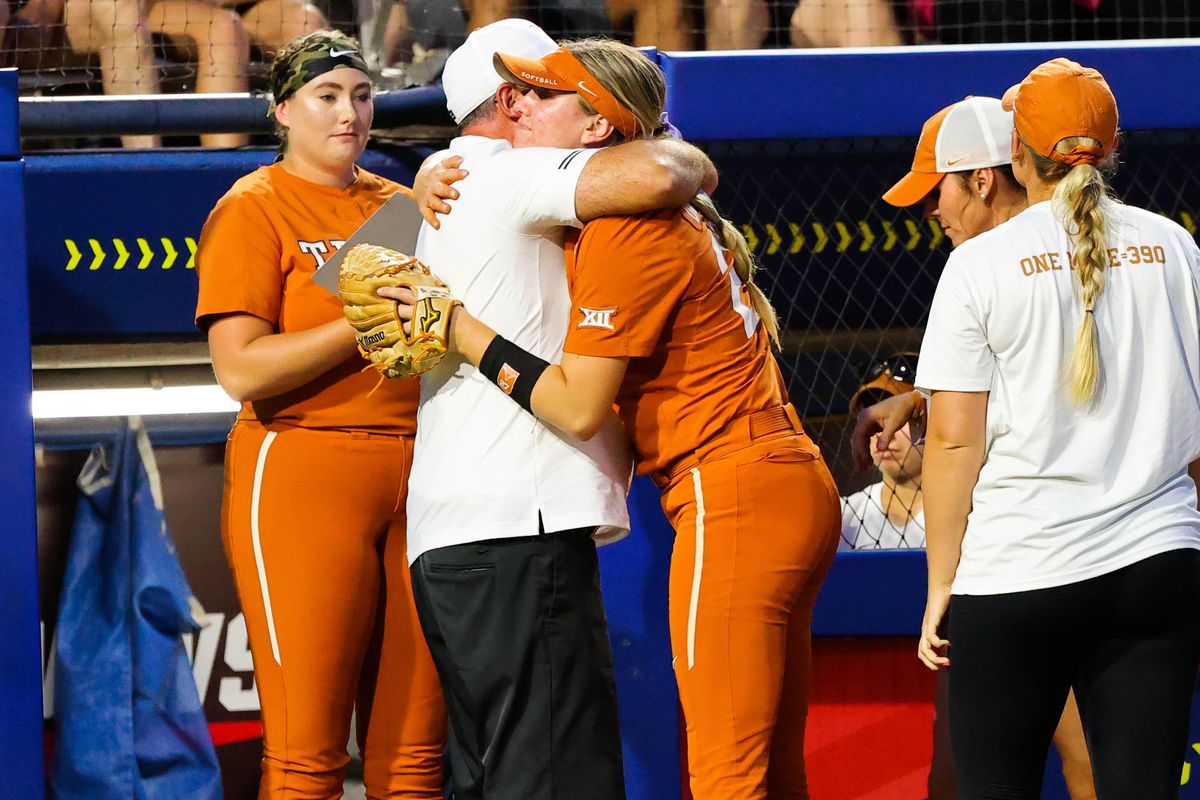 Texas' unlikely run to the Women's College World Series came to an end as Oklahoma softball took home its second straight softball title with a 10-5 win Thursday night.
The Longhorns were unseeded before pulling off an unprecedented run to the finals, where they lost 16-1 in a blowout for the first game of the best-of-three series Wednesday.
But Texas brought the bats in the second bout. Texas' standout pitcher Estelle Czech struck out Oklahoma's biggest hitter, Jocelyn Alo, to keep the Sooners scoreless in the first inning, and a series of RBIs put the Longhorns up with a 3-0 for three innings straight.
A couple of hits and a Longhorn throwing error put the two teams neck-and-neck by the end of the fourth inning. The Sooners' signature dominance was delayed to the fifth inning, when Oklahoma catcher Kenzie Hansen popped her first homer of the year to help the team to a 6-2 lead.
Once Oklahoma had grip on the game, they kept the Longhorn offense to quick innings while earning four more points on another home run from Grace Lyons.
With two outs in the final inning, the Longhorns put up their final fight. Texas freshman Mia Scott ripped one past the Sooners' outfield, ricocheting off the top of the wall and back into the field. The home run gave Texas a 10-5 finish as they ended their underdog fight to the final in Oklahoma City.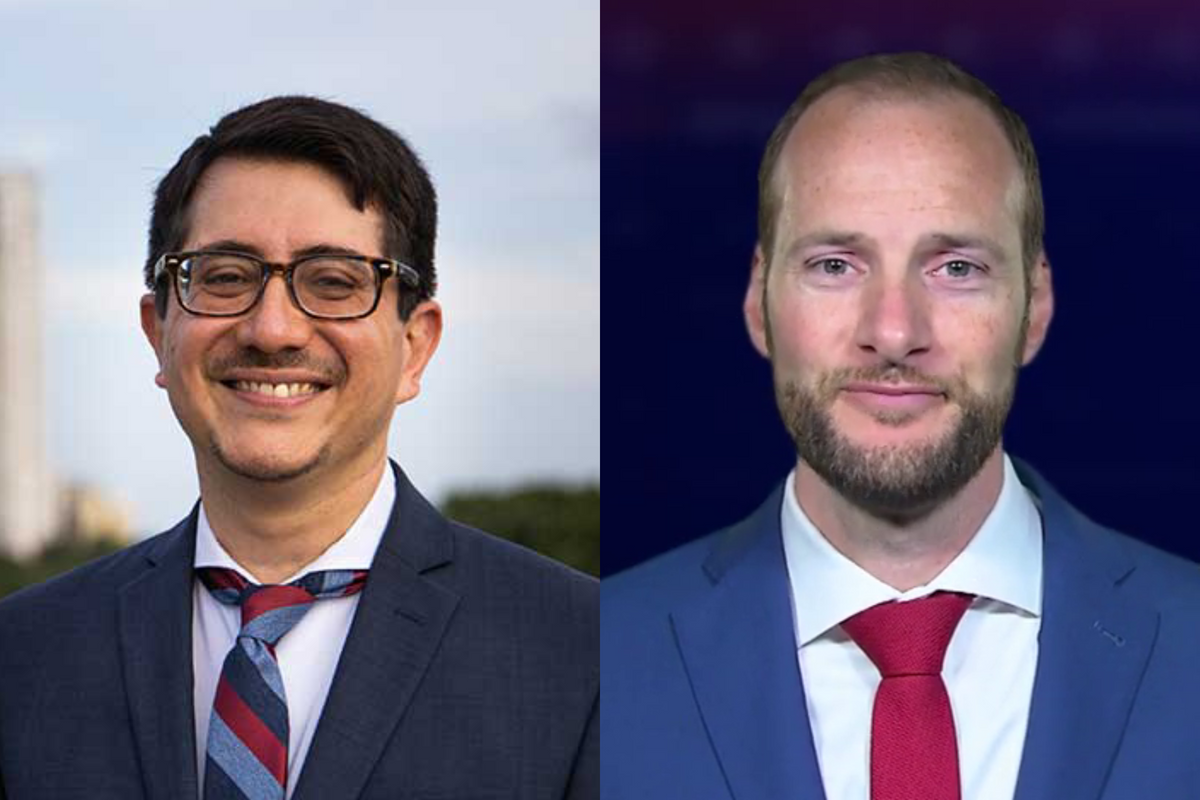 Chesa Boudin and José Garza share the rare handle of "progressive prosecutor"—Boudin in San Francisco and Garza in Austin.
Former public defender Boudin was voted out by nearly 60% of voters on Tuesday, after being elected by a slim margin in 2019 with a platform of police reform, criminal justice reform and addressing racial inequality. His opponents argue his policies threaten public safety.
As Travis County District Attorney Garza remains in office, halfway through his four-year term, he is so far silent on Boudin's landslide defeat. Repeated calls to the D.A. by Austonia for his comment were not returned as of publication.
Boudin's stances closely reflect fellow progressive Garza's platform
Garza and Boudin have a similar track record: Both have received endorsements from progressive Sen. Bernie Sanders, D-VT; serve progressive cities; believe in holding law enforcement accountable and have been criticized for not being tough enough on criminals.
During his tenure, Boudin eliminated cash bail, reduced the prison population and brought nine criminal conduct cases against officers for misconduct.
Likewise, Garza obtained indictments of five Austin police officers, two sheriff's deputies, an assistant county attorney and a sheriff on charges including tampering with evidence and murder. Distrust between Garza and Austin police is at a high level.
But there are key differences
San Francisco is facing three major types of crime: Murders, burglaries and motor vehicle thefts have increased significantly since 2019. While a report by KXAN last October showed Austin shared a "sizable jump" in homicides in the past 18-24 months, the homicide rate remains at 7.69 per 100,000, which is lower than both Dallas and San Antonio.
San Francisco's housing crisis doesn't seem to be improving and neither does public perception of the expanding homeless population, but since Austin reinstated the camping ban in May 2021, the housing crisis has leveled off locally.
Plus, while Boudin narrowly scooted by in his election, Garza topped opponent Margaret Moore by 3%, followed by 68% in the runoffs and
70% of the votes
in the general election in 2020.
What the opposition is saying
The Austin Police Association took notice of the San Francisco election, and the similarities that Boudin and Garza have shared. APA president Ken Casaday told Austonia the results were not surprising to him.
"San Francisco citizens became tired of the lack of prosecution of cases," Casaday said. "The APA plans on allowing the citizens of Austin to make the decision on how to handle our D.A. After all, he was voted in by the citizens just like D.A. Boudin was two years ago."
Casaday continued, "D.A. Garza is no different than Mr. Boudin. They were funded by the same people to do what they've done. In fact, Mr. Garza has never prosecuted a case in his life which makes it tough to understand the complexities of prosecuting cases."
Austonia reached out to the office of congressional candidate Greg Casar and Judge Andy Brown, as well as organizations that have endorsed Garza, including Austin DSA, Black Austin Democrats and the Austin Justice Coalition but was not able to hear back for comment at the time of publication.