Get connected with our daily update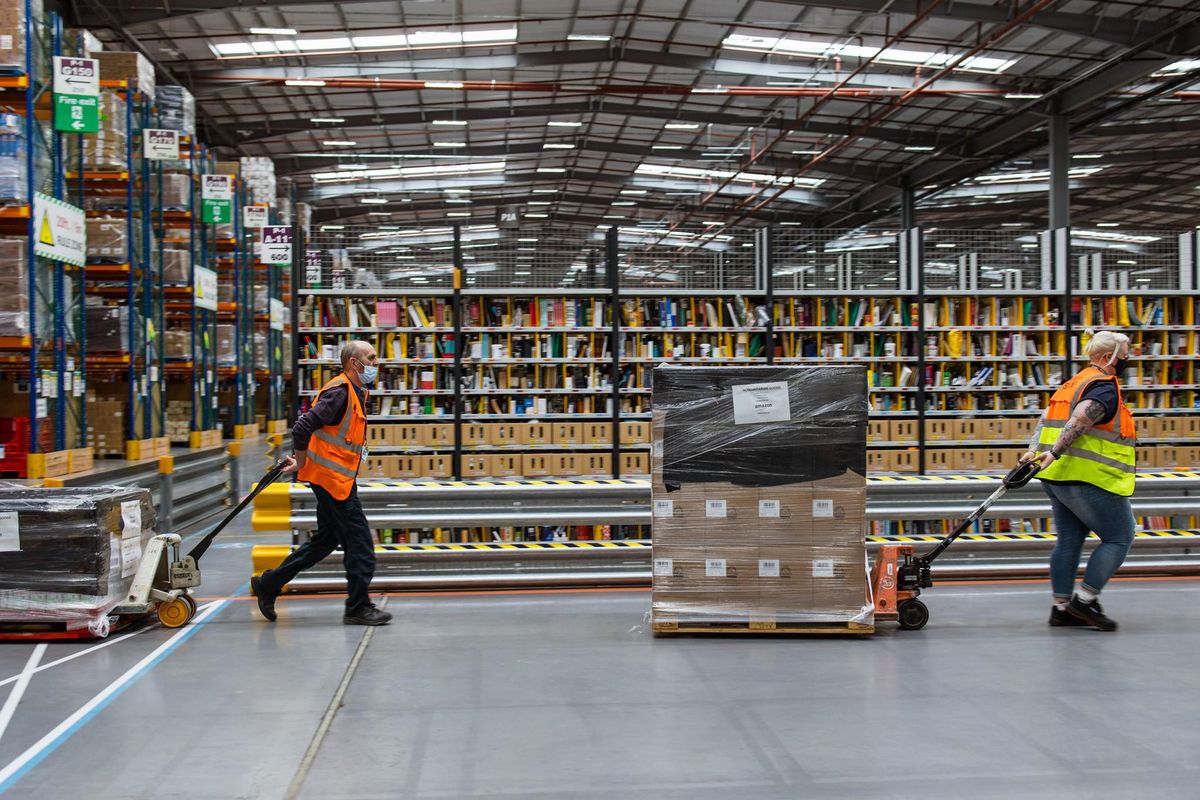 When University of Texas student Ben Patterson graduates this spring, he'll join the large group of Austinites who make $15 an hour at their main place of work.
---
Once the "livable" salary that thousands across the country fought to make the national minimum wage, living on $15/hour is now a near-insurmountable task in many urban metros, including the booming tech hub of Austin, where the median home price pushed past $600,000 in March.
Charles Mitchell, who owns Capital Budgeting Strategies, knows the perils of recent college graduates all too well. He's worked with clients with as little as $67 to their name and says living on your own is doable—if you're willing to sacrifice some luxuries or time.
Here's the key to budgeting that $15/hour income in Austin, according to Mitchell:
Find your hidden housing gem
This depresses me so much. I love this city, I grew up here. It means everything to me. But I'm watching it lose its identity more and more every day.

I'm really starting to wonder how much longer I can afford to live here. https://t.co/OSZELTrnPC

— Chris Welhausen (@chriswelhausen) April 14, 2022
Aside from paying off debts early, avoiding high-interest loans like payday loans and sacrificing some luxuries in life, Mitchell told Austonia the key comes down to finding cheap housing.
Affordable housing may seem like an element of old Austin legend, and it would be hard to find a place to stay within Mitchell's ideal range—housing that costs within 28% of your monthly budget. For a full-time employee making $15 an hour, that income amounts to $2,217 per month.
That allots $620 per month for rent. Pickings may be slim—just two complexes offer four-bedroom apartments for that range in Austin on ApartmentFinder.com—but with enough roommates, certain specials and the help of apartment locators, it's still very narrowly possible within the city.
The more likely scenario, like Patterson's, may be finding other budgeting areas to cut. Mitchell recommends skimping on luxuries, like payments for nicer cars, and cutting out on savings if needed.
"I'll more or less be able to prioritize paying "X" amount for rent each month," Patterson said. "Trying to be mindful of not just exuberantly spending or being impulsive with buying habits... just knowing that in the next few months, I need to start being able to hand out an additional $1,000 bucks each month just to live."
But $15 an hour may no longer cut it even for Austin homeowners. Fae, an Amazon and Whole Foods employee who is using an alias since she is going against the company media policy, has owned a house in Pflugerville for 20 years, when it was worth half of its current value.
But like virtually every other coworker she knows, Fae has picked up multiple supplemental jobs in order to eke out a living in her city.
Get a side hustle
Welcome to Austin, Tx, where wages are 97% of nat'l avg, rent is 103% of nat'l avg, and education level is 20-25% above national avg. A real slice of heaven we've got here🙄 pic.twitter.com/AqQUUtSFKL

— Tracey Suits (@SuitsTracey) April 28, 2021
Fae recently had a bittersweet celebration as her hourly wage increased to $15.25—a 25-cent increase after three years with the company. Wages like hers put Amazon workers' median salary at just over $31,000 in Austin—less than half of the median pay at Google, Meta and Apple.
"Even full-time (employees), it doesn't matter, they cannot rely on Amazon as a living job," Fae told Austonia. "Everybody I know has a side job."
Before he even goes out on his own, Patterson is preparing to work extra for a second flow of income that works with his hours at his current job at Austin FC's Q2 Stadium without running his energy into the ground.
A side hustle may be essential to paying off loans early and beginning to save for retirement (Mitchell recommends a high-interest IRA), but it doesn't have to be too taxing: Mitchell said anything from picking up food delivery shifts to having a garage sale could revitalize your budget.
Find a sustainable employer
BREAKING: David beats Goliath! In a historic victory, Amazon workers in Staten Island win the first U.S. Amazon union.@AmazonLabor and workers at the JFK8 warehouse overcame extreme union-busting to make history.

— More Perfect Union (@MorePerfectUS) April 1, 2022
Patterson didn't take his current job for the money—instead, he's hoping his current gig at the stadium could lead to his breakthrough in the sports industry.
Taking a job with clear upward mobility is key, Mitchell says, and bonuses like matching 401(k) plans or other benefits are a huge plus. If your job offers neither and still pays too little, however, it might be time to consider switching to a more sustainable job.
Mitchell said many people aren't taught the financial literacy tools needed to afford a living in Austin, and many others are never made aware of the employment options that are available. While Austin hasn't had much praise for its affordability in recent months, it does boast a swelling job market, with over 58,000 more jobs created from February 2020 to February 2022.
If your debt is low and you've got extra time, investing in a marketable skill online or at a local community college is always advisable. And while it may not be as desirable, some restaurants and entry-level positions, including McDonald's, have raised starting pay for some positions to over $15 per hour.
To stay or to leave?

Even with these tips in place, both Fae and Patterson agree that their current wage is hardly doable in Austin.
"The way that rent and real estate just continue to become more and more expensive... I don't think it's in a sustainable spot," Patterson said. "Even today, it's kind of on the fringe with people who still make ends meet."Patterson says he wonders if he made the right decision to stay in the capital city in what is looking like its most expensive era yet.
"There's probably not a week that goes by where I don't second guess if I'm making the right call," Patterson said. "But I'm also pretty confident, just knowing me as a person, that I'll be able to... grind it out and find a way to make things work."

Fae plans to stay too, even as other Austinites she knows could get pushed out, as she collects workplace horror stories—and unlivable wages—at Amazon before her homemade skincare product line takes off.
"Everybody who's originally from Austin can't even afford to live in Austin (anymore) and they're just moving out," Fae said. "My question is, how do they get away with this?"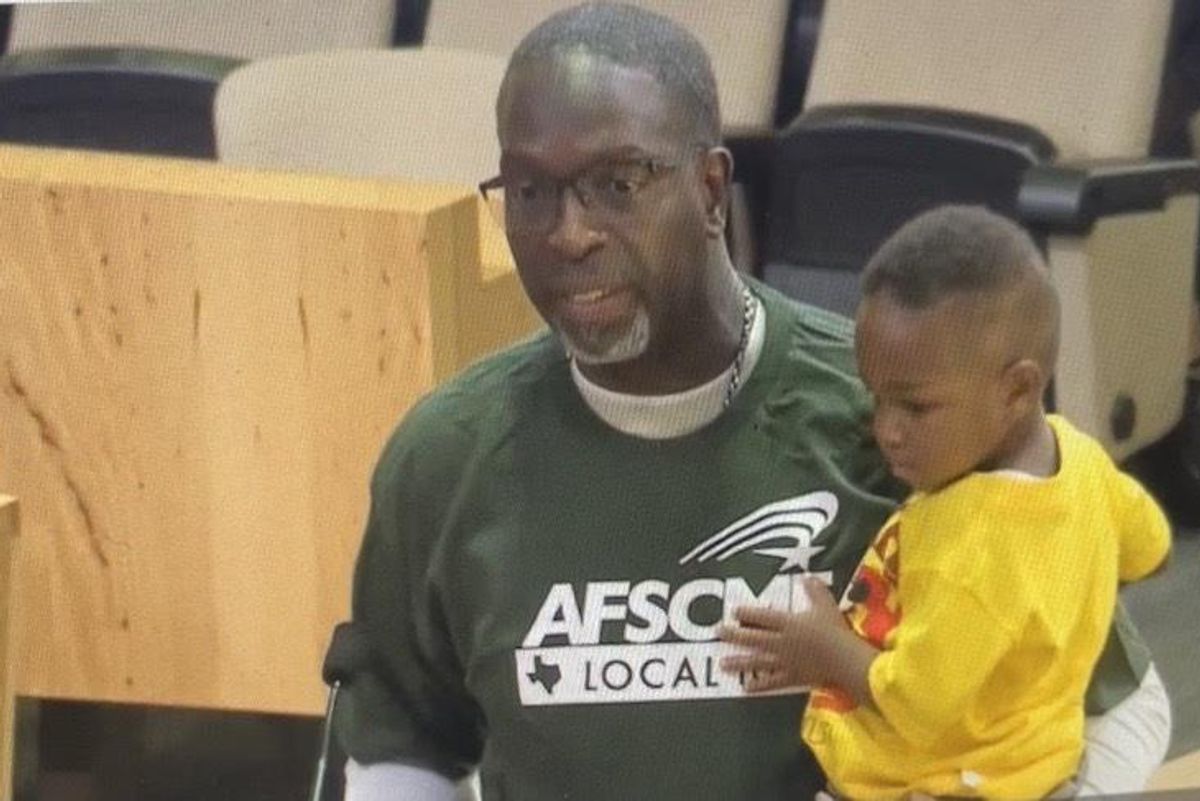 After dozens of Austin's city employees filed into City Hall with tearful testimonies and pleas for change, Austin City Council unanimously approved a resolution to raise its workers' minimum wage to $22 per hour Thursday.
A range of city employees—from lifeguards to EMS workers, Austin-Bergstrom Airport staff to 911 dispatchers—spoke in favor of the proposal at the meeting. The City of Austin's minimum wage for its staff has been set at $15 an hour since 2018 and will raise to $22 in 2023.
Like many other speakers, Cinthya San Miguel, a cashier at the TacoDeli in Austin-Bergstrom International Airport, said that she's had to move outside of the city she serves in order to make ends meet. The proposal will help her pay for increases in gas prices, groceries and her new commute, which involves driving 40 minutes to take her son, who has special needs, to school.
"We appreciate Council Member Fuentes and the Austin City Council for standing up for Austin workers," San Miguel told Austonia. "This raise will make a huge difference for me, my son and my newborn baby."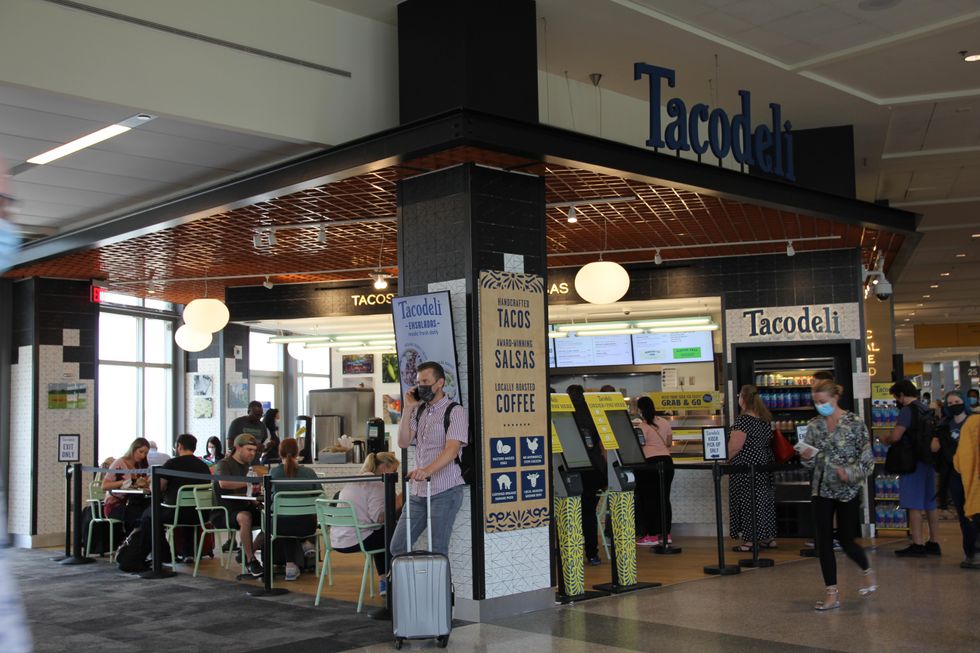 (Laura Figi/Austonia)
The proposal was created by District 2 Council Member Vanessa Fuentes to alleviate Austin's understaffing issues, which have left 18% of its budgeted positions currently open. Half of Austin's pools are closed due to a lifeguard shortage, and San Miguel said that even amid record travel, the airport has been forced to close many of its units due to overextended staff.
With fewer workers, many essential city services are in crisis. Amy Anderson, a 911 call taker, said the service is sometimes holding 60 calls at a given moment, while Austin-Travis County EMS paramedic Ariel Jewell said she takes overtime shifts both voluntarily and involuntarily as the service works to remain functional. Rodney Sutton, a single dad who works for the city's trash-collecting services, said he works overtime in many trucks without A/C as he works to make ends meet.
"I have to work extra hours, extra days, which causes me to have to pay more in daycare, so I'm losing on both ends," Sutton said. "I love my job. Austin gave me a chance to make it, and I'm making it, but when prices and stuff started to elevate, our paychecks stayed the same. We're losing as essential workers."
San Miguel, Jewell, and others who spoke said the root of the issue was not a labor shortage, but a wage shortage.
"We feel like we sell our soul to the city and the department for a salary that isn't even livable," Jewell said. "We love helping people with medicine, but we need to have wages that truly compensate us for what we do as well as the very high cost of living."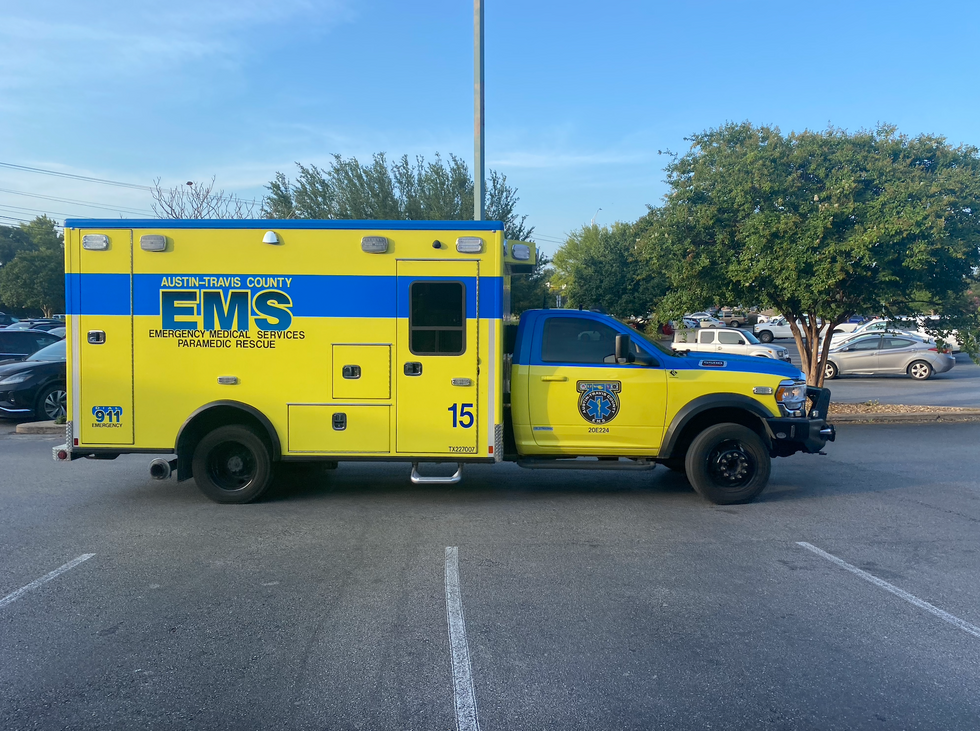 (Sonia Garcia/Austonia)
City Manager Spencer Cronk said Monday that the proposal could cost the city between $18.2 million and $22.8 million, and Council Member Mackenzie Kelly said some programs could be cut as a result of the resolution.
But the speakers' testimonies were well-received by city officials, including Mayor Steve Adler, before the proposal was unanimously approved.
"We know that we can do better, and we need to do better," Adler said. "I just wanted to acknowledge the authenticity and the transparency that these neighbors have granted us today, to say that we hear you, we trust you, and that we will do our part to carry this torch for those who work tirelessly and compassionately to serve this community."
The vote was celebrated by city workers and over a dozen workers' rights groups, including airport workers' union UNITE HERE Local 23, Lifeguards United, and the Workers Defense Project. The city's living wage work group, AFSCME Local 1624, first recommended the changes to the city.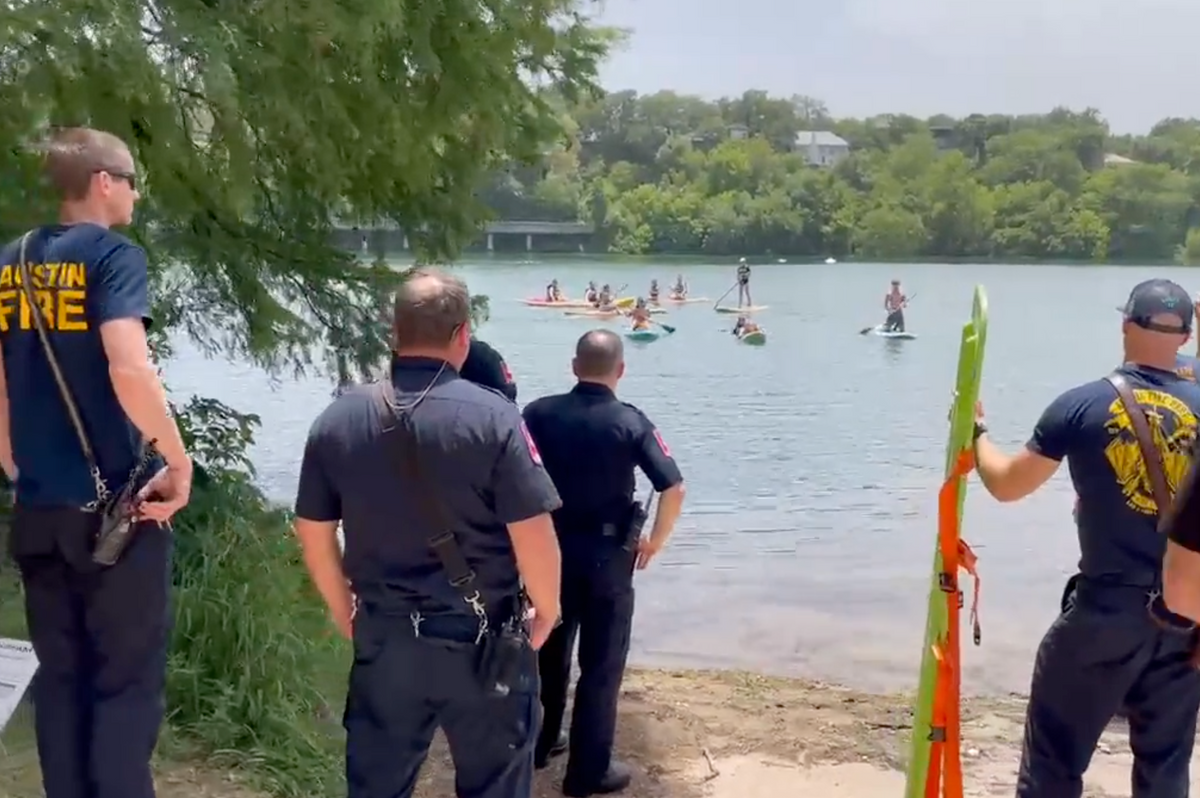 The pilot of a small plane is now in the hospital after crashing into Lady Bird Lake Thursday afternoon.
The plane, which was being operated by a Texas Parks and Wildlife Game Warden, only had the pilot in it when it crashed just west of I-35 in the lake around 2 p.m. Nearby paddleboarders are seen taking the unidentified pilot to Austin-Travis County EMS in a video.
The pilot was then transported to Dell Seton Medical Center with potentially serious injuries.
Texas Parks and Wildlife said the plane, a 2009 Cessna T206, was on a test flight after routine maintenance when the pilot reported mechanical issues and then crashed.
As of Thursday afternoon, it is not known when the plane will be removed from Lady Bird Lake.