Get connected with our daily update
A cave-like room with electric red walls and blue light fixtures is the new home to the $100 million podcast of new Austin resident Joe Rogan. And who would Rogan trust to construct this room? None other than his fellow Austinites.
---
Rogan, a mixed martial arts enthusiast and comedian, entrusted two local businesses—Sound Shed Studios and Wrightsmith Studios—to construct his new podcast studio after
recently moving
to Austin from Los Angeles. In just under three weeks, the two Austin companies scrambled to complete the project of their most high-profile client yet.
Timeline of Joe Rogan moving to Texas:
Sound Shed Studios, a local audio and visual business, was a side project Matthew Alvarez started 10 years ago, transforming a storage unit into a recording studio. Getting laid off from his full-time audio engineering job due to the pandemic and seeing the outcome of the Rogan studio, Alvarez has since decided to run Sound Shed Studios full time.
Alvarez began working with Rogan after getting a call from an old friend he had done some work for who said he wanted Alavarez to meet the person who had hired him for private security—Rogan. Alvarez met Rogan the next day, and the two had a thorough discussion about the studio design.

In an interview with Austonia, Alvarez said when he saw the room, he knew he had to make some major changes for it to be podcast ready, and when he told Rogan, Rogan responded with, "Hey, I trust you, I like you, build this out as if it were your own studio."
Alvarez, who usually works alone, gathered some friends—Jacob Rangel, Nate Laningham, Richard Castro, Nick Fette, Justin Contreras and Christopher Spikes—to jump on the project with him on a tight two-and-a-half-week deadline. Together, they sound proofed the inner walls with open core polyurethane foam, adding double doors and treating the finished room with sound dampening panels.
Rogan gave Alvarez the creative freedom—and budget—to make a stunning studio with input mostly on the color scheme.
At the completion of Sound Shed's part of the studio creation, Alvarez said he sent Rogan a photo of the studio, to which Rogan replied, "Fucking sick."
But it wasn't until Rogan saw it in person that Alvarez received the validation that the project was a success.
"He didn't really say much. I could tell that he was really absorbing everything, and he gave me a knuckle bump and [said], 'Matt, you killed it.' To hear that from him in person … I knew that we had something to be proud of," Alvarez said.
And what's a podcast room without the right table? For that, Rogan brought in a recommendation from another famous podcaster in Austin, Adam Curry—the first guest on Rogan's Austin podcast.
Drew Teague, founder of Wrightsmith Studios, is a friend of Curry's and was in the process of designing a podcast table for him when he was asked to put that project on hold by Curry to complete Rogan's Austin studio table.
While Wrightsmith Studios is only officially about a year old, Teague has had lots of experience building and fabricating unique furniture pieces, especially for studios.
After speaking with Rogan on what he wanted, Teague came up with a design. Usually clients will request tweaks to the design Teague said, but at first glance, Rogan said, "That's the one, build it."
On the same schedule as Sound Shed Studios, Teague also brought in outside help to complete the project on time, as he usually works all on his own.
Teague and his team made a 500 pound white oak discussion table with a specific frame for enough leg room for podcast guests.
When Rogan saw the table for the first time in person, he reached out to Teague and told him how much he loved it.
"[Rogan] is outstanding in every way," Teague said. "From the first meeting, he was friendly and down to earth; he was very encouraging."
When Rogan posted the almost-complete podcast room to Instagram, tagging both Sound Shed and Wrightsmith studios, the two accounts were all of a sudden in the public eye. Both accounts gained over a thousand new followers with direct messages asking questions about the studio and requests for their work.
Rogan is up and rolling in the new studio, and the two businesses behind it know their work payed off.
He could literally have anybody come in to [complete the studio] from anywhere, but he decided to find local guys who were already doing it in town at relatively small businesses," Teague said. "It says a lot about Joe's character."
Want to read more stories like this one? Start every day with a quick look at what's happening in Austin. Sign up for Austonia.com's free daily morning email.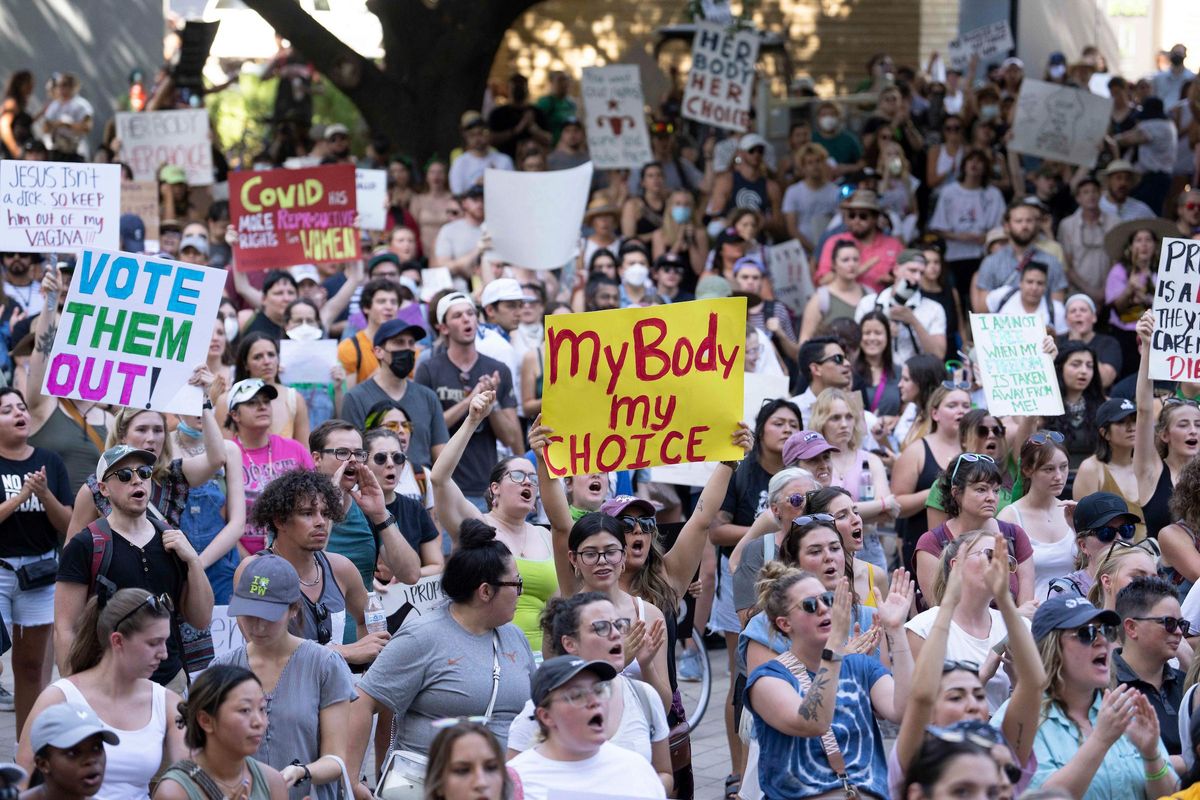 Hours following the U.S. Supreme Court's ruling to overturn Roe v. Wade, the landmark ruling that guaranteed a constitutional right to an abortion, on Friday, about 1,000 people gathered in Republic Square with signs calling for change.
The rally, organized by the group Rise Up 4 Abortion Rights Texas, started at the federal courthouse on Republic Square on Friday at 5 p.m. before the crowd marched to the Texas Capitol. More protests are expected to ensue over the weekend.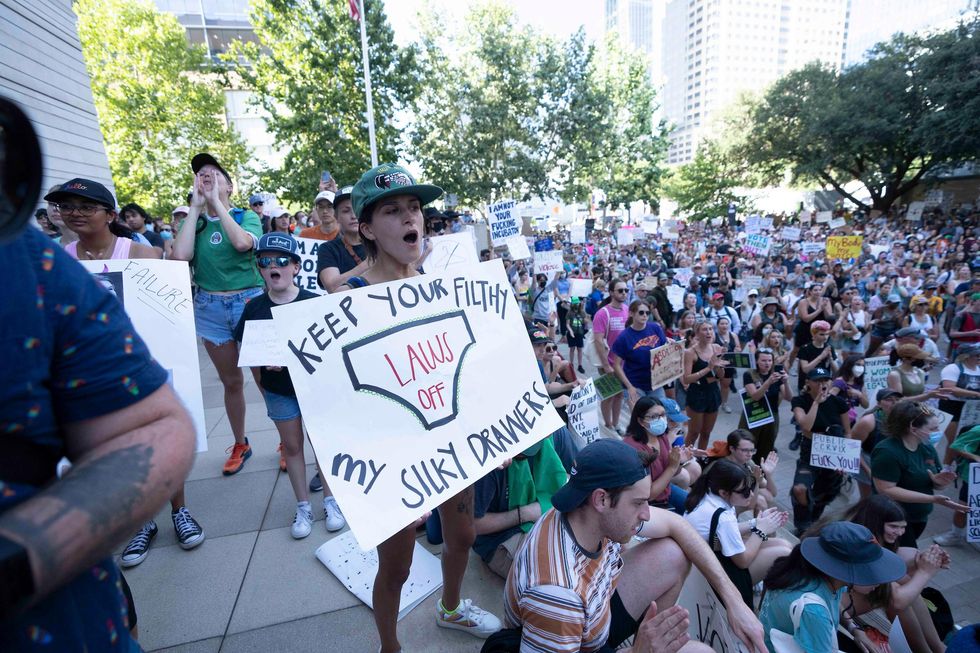 People showed up with all types of signs like Mindy Moffa holding up, "Keep your filthy laws off my silky drawers."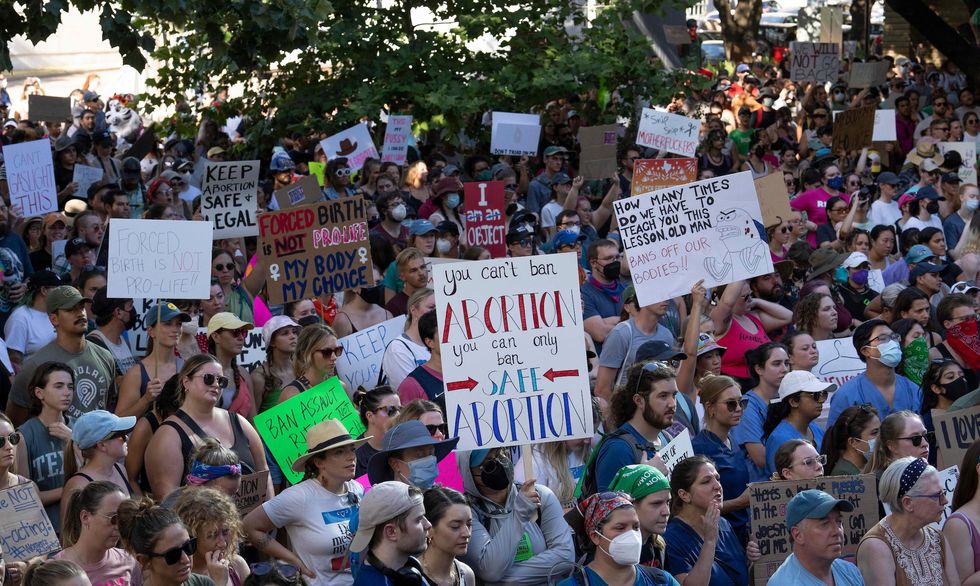 Austin joined cities across the country that saw protests for a women's right to an abortion after the ruling.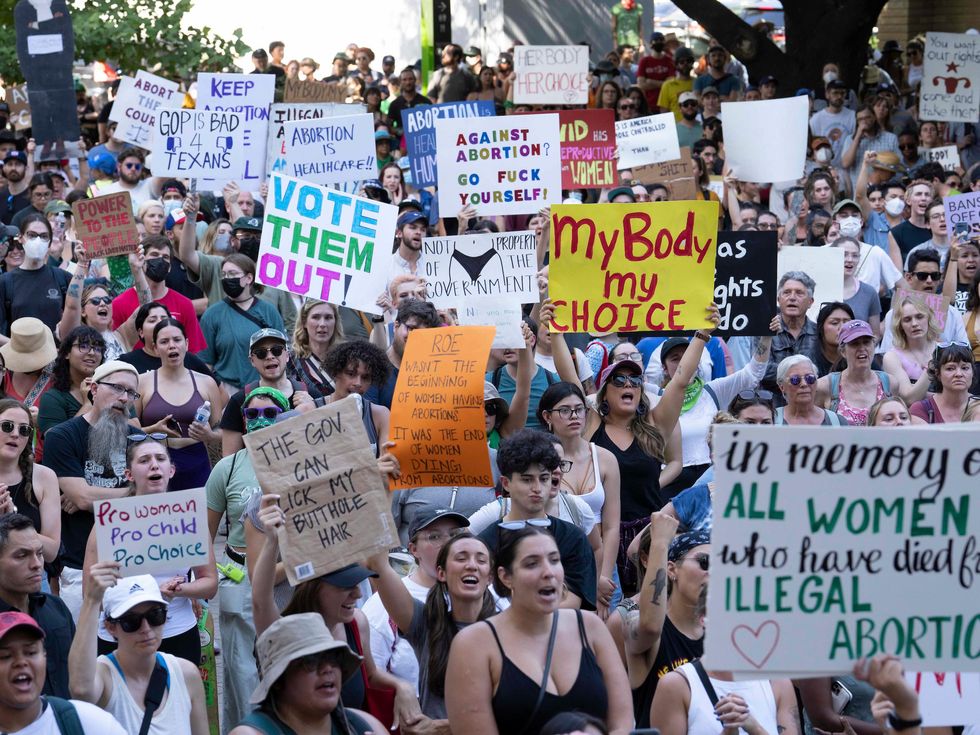 According to a recent UT poll, 78% of Texas voters support abortion access in most cases.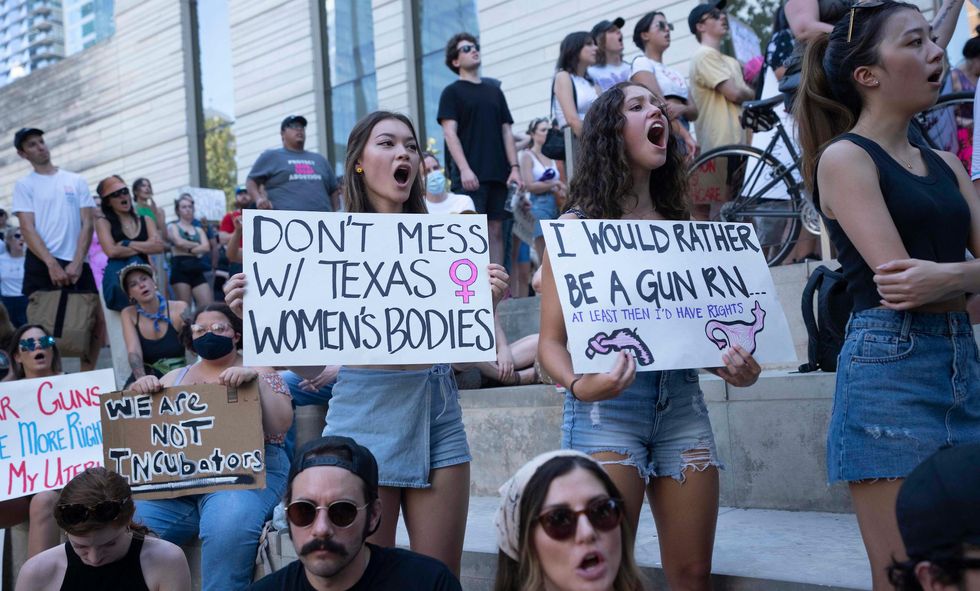 Sabrina Talghade and Sofia Pellegrini held up signs directed at Texas laws. A Texas trigger law will ban all abortions from the moment of fertilization, starting 30 days after the ruling. When state legislators passed the trigger law last summer, it also passed laws for more protection of firearms, including the right to open carry without a permit.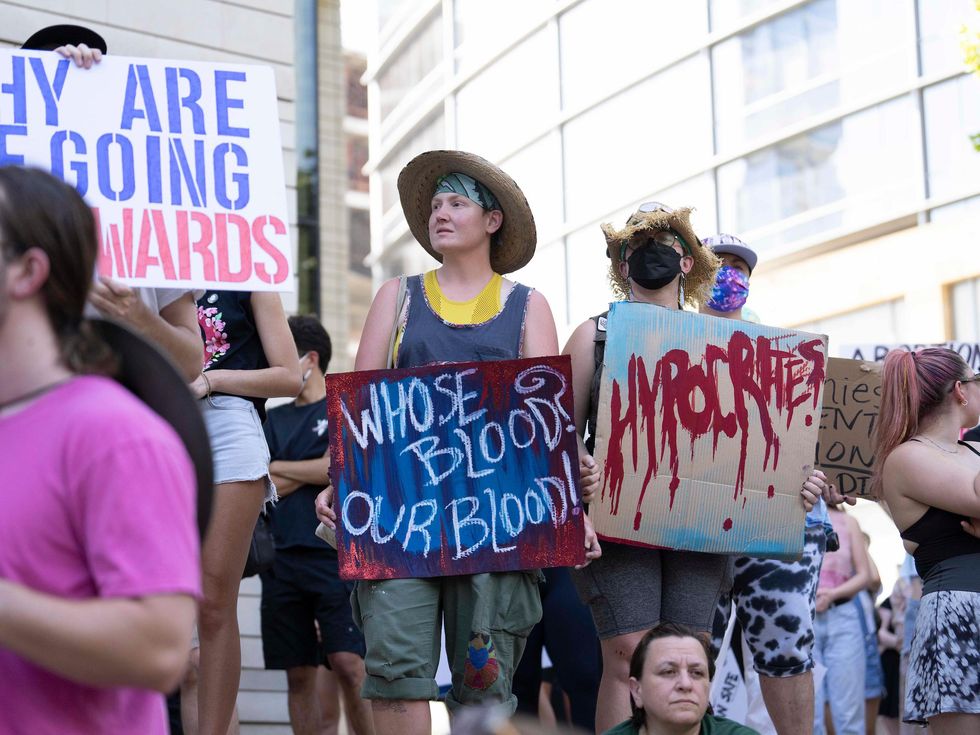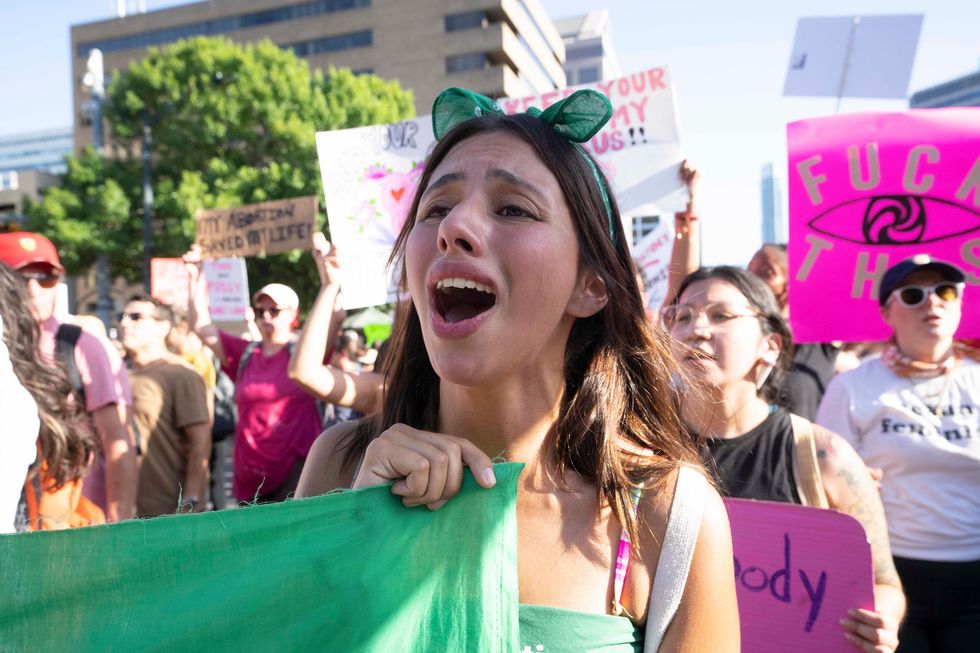 Lili Enthal of Austin yells as around 1,000 Texans marched to the Texas Capitol.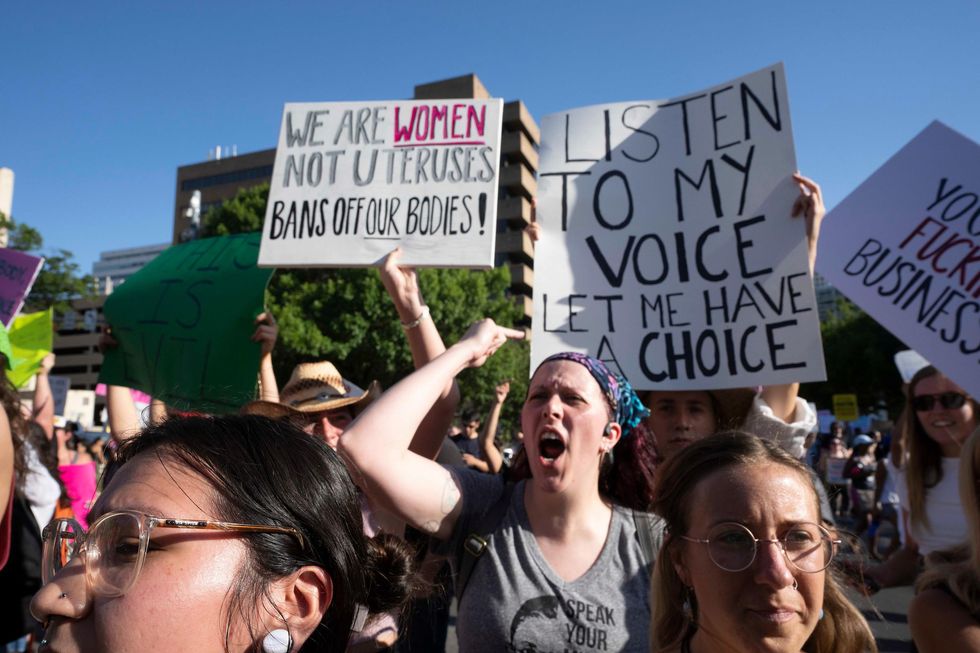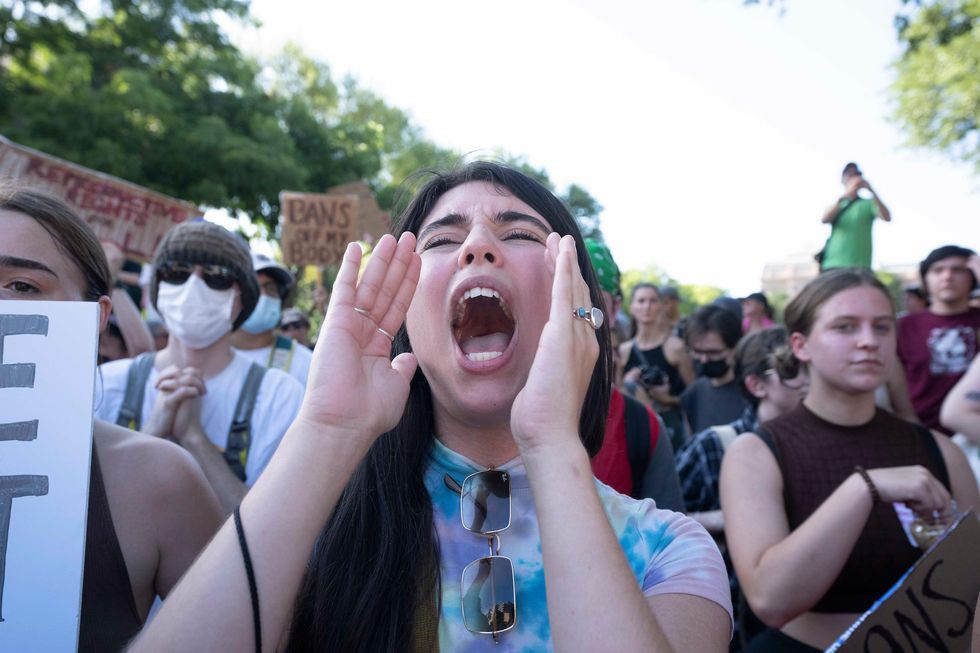 From the Texas Capitol, Zoe Webb lets her voice be heard against the Supreme Court ruling.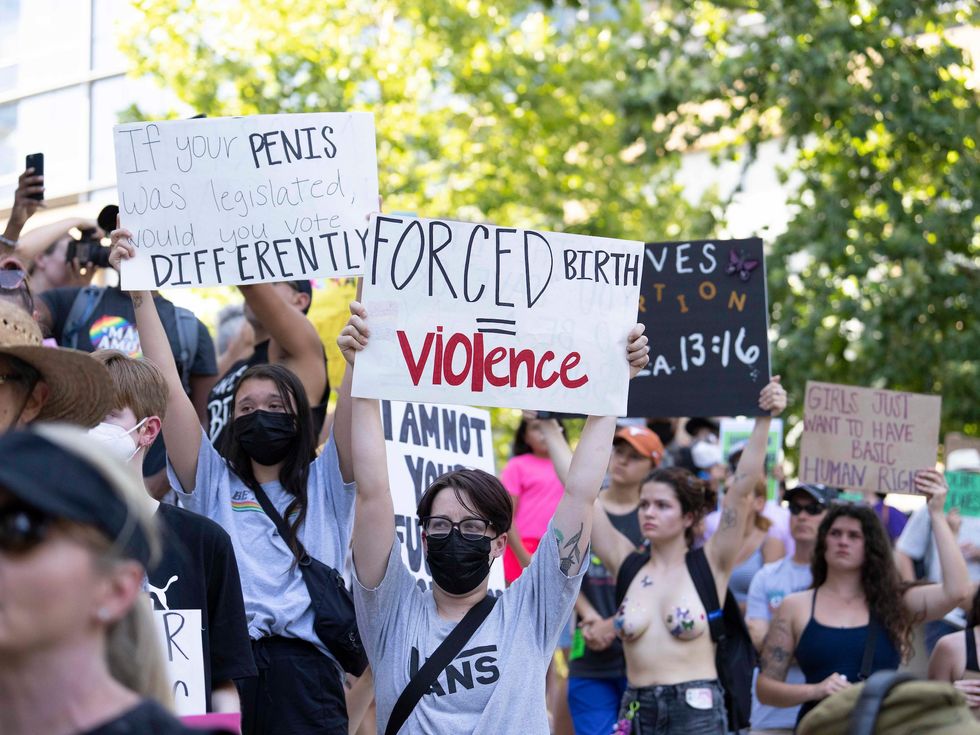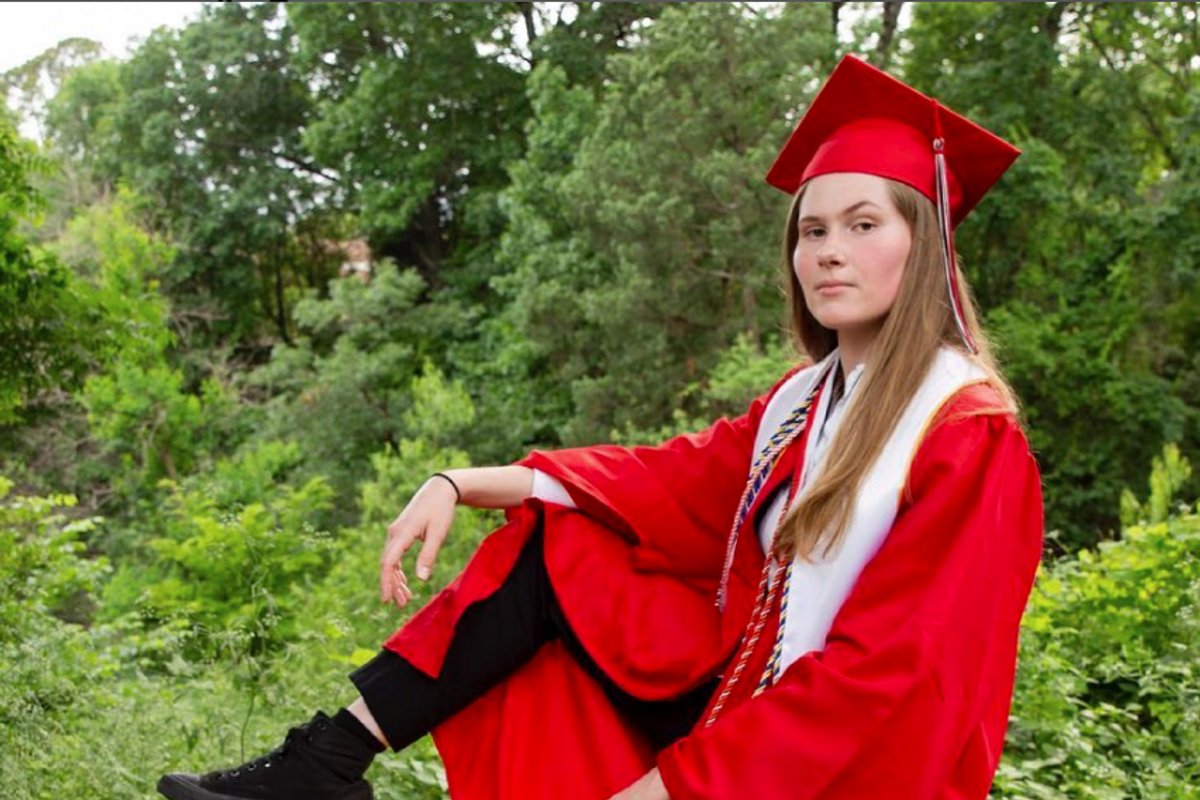 Paxton Smith's 2021 valedictory speech at Lake Highlands High School in Dallas wasn't the same speech she had previously shared with school administrators. She dropped the approved speech and made a case for women's reproductive rights after lawmakers passed the Texas "Heartbeat Bill."
Her advocacy made news on NPR, YouTubeTV and in The Guardian. Just over a year later, the "war on (women's) rights" she forewarned has come to a head as the U.S. Supreme Court voted Friday morning to overturn Roe v. Wade, ending constitutional protection for abortion access.
"It is up to the people to show up and show the courts and the politicians that we won't sit back and let this happen," Smith told Austonia Friday morning. "We will show up, we will fight back. Before, we were scared of them, now they should be scared of us."
Now a University of Texas sophomore and abortion rights activist, 19-year-old Smith said she wanted to give the same speech in the "the most public way possible" to reach "as many people as possible who don't agree that I deserve this right."
However, she says the response was "actually overwhelmingly positive" and supportive of her cause. According to a recent UT poll, 78% of Texas voters support abortion access in most cases.
The speech opened up further opportunities for activism: she advocated for reproductive rights at the International Forum on Human Rights in Geneva, interviewed with Variety magazine and spoke to tens of thousands at Austin's Bans Off Our Bodies protest at the Texas Capitol in May.
Smith also serves on the board of directors for the Women's Reproductive Rights Assistance Project, a national nonprofit organization that helps fund abortions or medication abortion—like Plan C pills—in all 50 states. Most recently, Smith has been attending protests in Washington, D.C. leading up to the ruling.
"This is land of the free. This is where you get to choose how you live your life," Smith said. "Overturning Roe v. Wade violates everything that we have come to believe about what it means to live in this country. I think a lot of people aren't willing to accept that this is a human right that is most likely just going to be gone for over half of the country within the next couple of weeks."
Bracing for the next steps, Smith gave some tips for supporters:
Find a protest to attend.

"I would say invite somebody to go to those protests with you, invite a couple of friends, invite people into the movement," Smith said.

Talk about the issue on social media—use the platform you have.

"Have these kinds of conversations where people can just talk about their fears and then find ways to go and advocate for yourself," Smith said.

Volunteer at a nonprofit near you.
"I feel like a lot of the reason things have gotten as bad as they have within the abortion rights world is that people are not making a scene, not protesting, not putting the effort into ensuring that the government doesn't take away this right," Smith said. "I want to emphasize that if you're not doing anything, don't expect the best scenario, expect the worst because that's the direction that we're going in."