Get connected with our daily update
A cave-like room with electric red walls and blue light fixtures is the new home to the $100 million podcast of new Austin resident Joe Rogan. And who would Rogan trust to construct this room? None other than his fellow Austinites.
---
Rogan, a mixed martial arts enthusiast and comedian, entrusted two local businesses—Sound Shed Studios and Wrightsmith Studios—to construct his new podcast studio after
recently moving
to Austin from Los Angeles. In just under three weeks, the two Austin companies scrambled to complete the project of their most high-profile client yet.
Timeline of Joe Rogan moving to Texas:
Sound Shed Studios, a local audio and visual business, was a side project Matthew Alvarez started 10 years ago, transforming a storage unit into a recording studio. Getting laid off from his full-time audio engineering job due to the pandemic and seeing the outcome of the Rogan studio, Alvarez has since decided to run Sound Shed Studios full time.
Alvarez began working with Rogan after getting a call from an old friend he had done some work for who said he wanted Alavarez to meet the person who had hired him for private security—Rogan. Alvarez met Rogan the next day, and the two had a thorough discussion about the studio design.

In an interview with Austonia, Alvarez said when he saw the room, he knew he had to make some major changes for it to be podcast ready, and when he told Rogan, Rogan responded with, "Hey, I trust you, I like you, build this out as if it were your own studio."
Alvarez, who usually works alone, gathered some friends—Jacob Rangel, Nate Laningham, Richard Castro, Nick Fette, Justin Contreras and Christopher Spikes—to jump on the project with him on a tight two-and-a-half-week deadline. Together, they sound proofed the inner walls with open core polyurethane foam, adding double doors and treating the finished room with sound dampening panels.
Rogan gave Alvarez the creative freedom—and budget—to make a stunning studio with input mostly on the color scheme.
At the completion of Sound Shed's part of the studio creation, Alvarez said he sent Rogan a photo of the studio, to which Rogan replied, "Fucking sick."
But it wasn't until Rogan saw it in person that Alvarez received the validation that the project was a success.
"He didn't really say much. I could tell that he was really absorbing everything, and he gave me a knuckle bump and [said], 'Matt, you killed it.' To hear that from him in person … I knew that we had something to be proud of," Alvarez said.
And what's a podcast room without the right table? For that, Rogan brought in a recommendation from another famous podcaster in Austin, Adam Curry—the first guest on Rogan's Austin podcast.
Drew Teague, founder of Wrightsmith Studios, is a friend of Curry's and was in the process of designing a podcast table for him when he was asked to put that project on hold by Curry to complete Rogan's Austin studio table.
While Wrightsmith Studios is only officially about a year old, Teague has had lots of experience building and fabricating unique furniture pieces, especially for studios.
After speaking with Rogan on what he wanted, Teague came up with a design. Usually clients will request tweaks to the design Teague said, but at first glance, Rogan said, "That's the one, build it."
On the same schedule as Sound Shed Studios, Teague also brought in outside help to complete the project on time, as he usually works all on his own.
Teague and his team made a 500 pound white oak discussion table with a specific frame for enough leg room for podcast guests.
When Rogan saw the table for the first time in person, he reached out to Teague and told him how much he loved it.
"[Rogan] is outstanding in every way," Teague said. "From the first meeting, he was friendly and down to earth; he was very encouraging."
When Rogan posted the almost-complete podcast room to Instagram, tagging both Sound Shed and Wrightsmith studios, the two accounts were all of a sudden in the public eye. Both accounts gained over a thousand new followers with direct messages asking questions about the studio and requests for their work.
Rogan is up and rolling in the new studio, and the two businesses behind it know their work payed off.
He could literally have anybody come in to [complete the studio] from anywhere, but he decided to find local guys who were already doing it in town at relatively small businesses," Teague said. "It says a lot about Joe's character."
Want to read more stories like this one? Start every day with a quick look at what's happening in Austin. Sign up for Austonia.com's free daily morning email.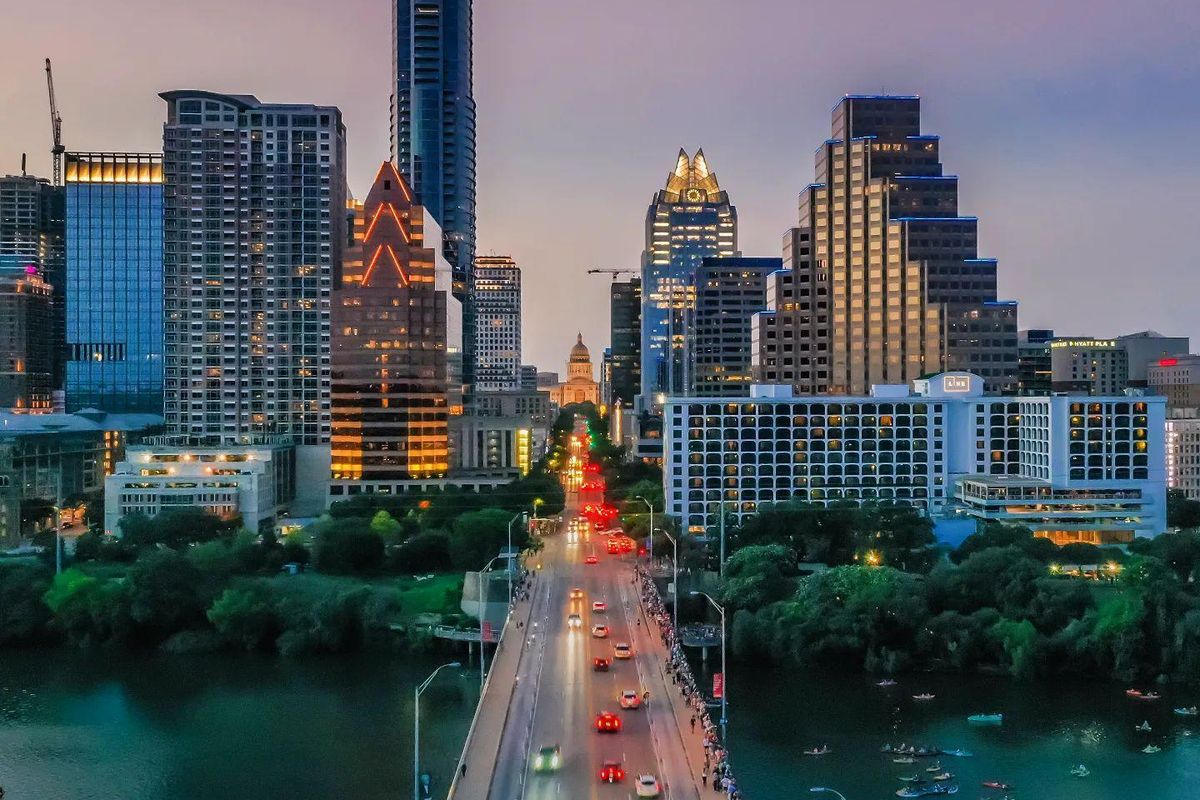 Live Music Capital of the World. Mecca of all things "weird." City of hippies, slackers and honky tonks—Austin's reputation was once synonymous with all things "cool."
But after three years as the top city to live in the U.S., Austin fell to No. 13 in the U.S. News & World Report's ranking this year.
For over a hundred years, Austinites have lamented that their city's charm is gone, and some continue to worry that the city has swapped too many of its grittier live music venues for gleaming corporate towers.

Has Austin's coolness taken a fall from grace? Here's a look at what could be affecting Austin's reputation.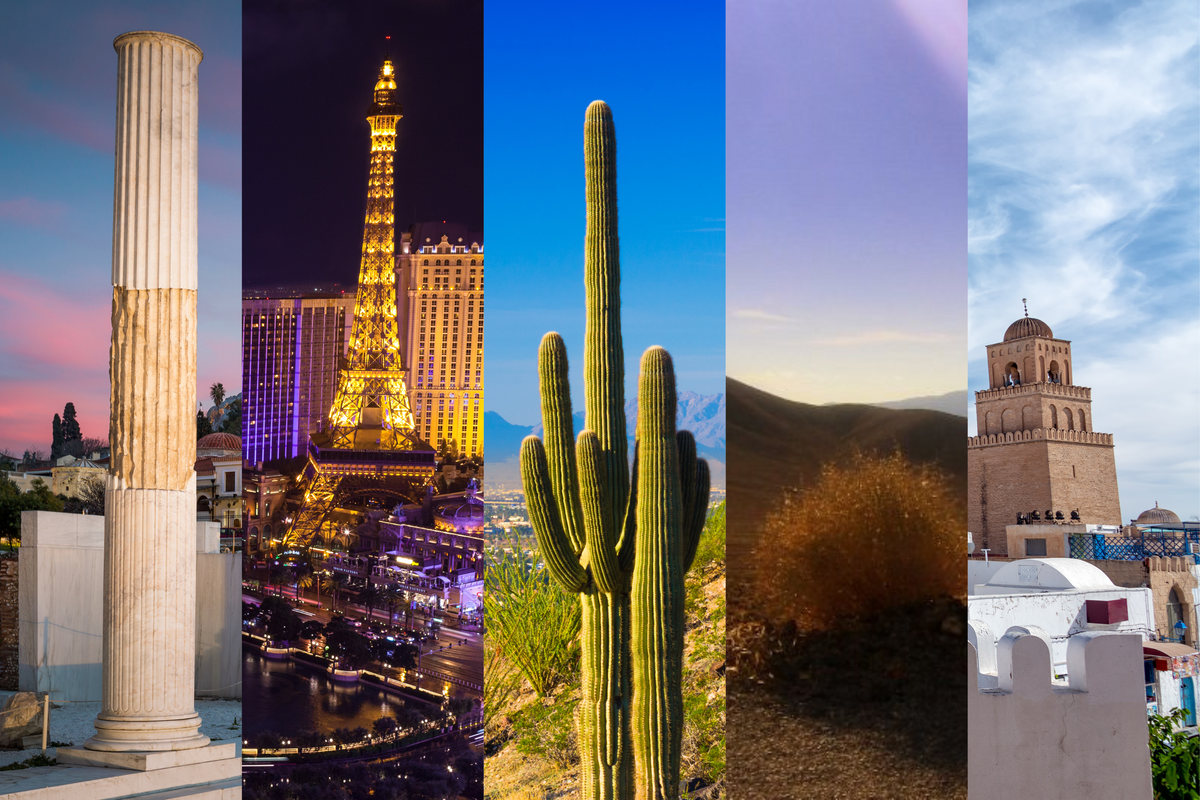 Fact: It's insanely hot in Texas.
So far, there have been 14 100-degree days in Austin this year, and that's been before the official start of summer is this week. Texas usually ranks as one of the hottest states in the U.S., outside of Arizona's dry heat, while Austin easily ranks as one of the top 10 hottest cities.
Austin hit its all-time high temperature, 112 degrees, in September 2000 and again in August 2011, but if you think it's hot here, try spending some time in these cities.
Death Valley, CA | Record temp: 134°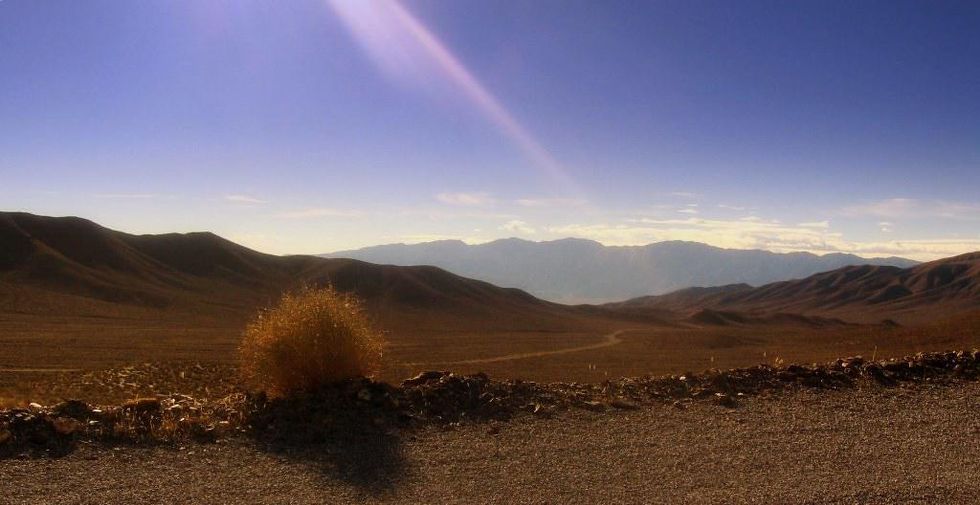 Less than 600 people live in Death Valley and for good reason—its long basin and elevation of 282 feet below sea level make it the record-holding hottest place on Earth. The aptly-named Death Valley had 154 days above 100 degrees in the summer of 2001 and rarely has more than two inches of rain per year. It's typical for Death Valley to have 120-degree days or higher in the summer, which has never happened in Austin and is the highest temperature ever recorded in Texas.
Kairouan, Tunisia | Record temp: 122°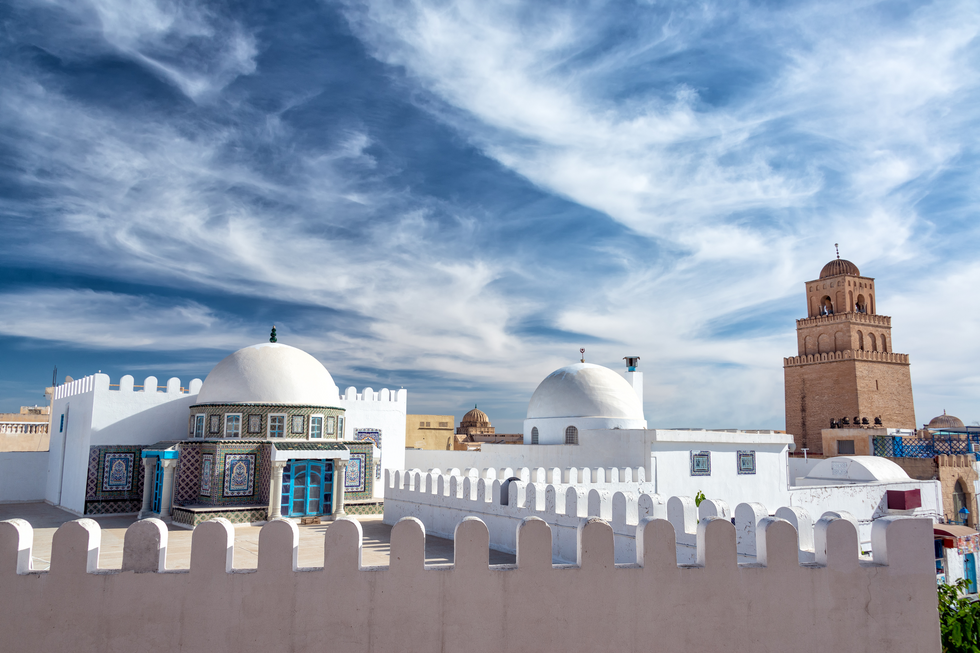 The capital city of Tunisia set a new record high temperature in December 2021 when it hit 122 degrees, smashing the previous record of 118 set in 1982. On average, the hottest months tend to fall between June-September and with 60% humidity or above, it makes it feel much hotter.
Phoenix, AZ | Record temp: 122°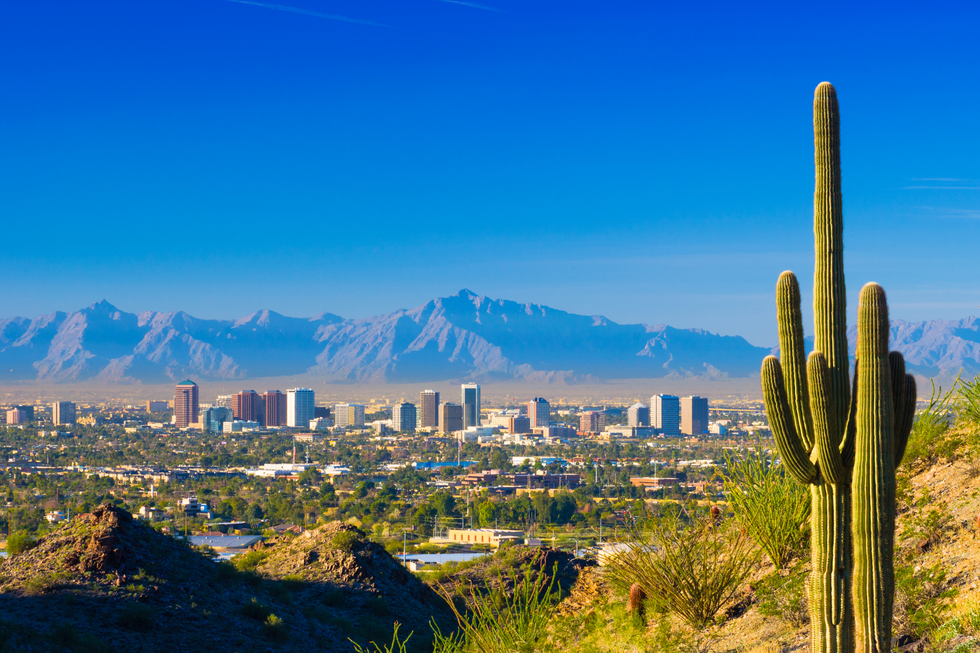 Few places on Earth are hotter than Phoenix, which consistently tops the chart as the hottest city in the U.S. According to Accuweather, Phoenix reaches triple-digit temperatures on a near-daily basis from late May to mid September, which is well over 100 days out of the year. The city usually hits 90 degrees or higher for half of the year. Anyone living on the border of Arizona and California, like the Yuma or Lake Havasu area, is liable to see similarly sweltering heat.
Austin has much more temperature variability year over year—the city hit 100 degrees 12 times in 2021, 49 times in 2020 and 57 times in 2019. Like Austin though, Phoenix is known for extremely mild winters that rarely dip below 60 degrees.
Las Vegas, NV | Record temp: 118°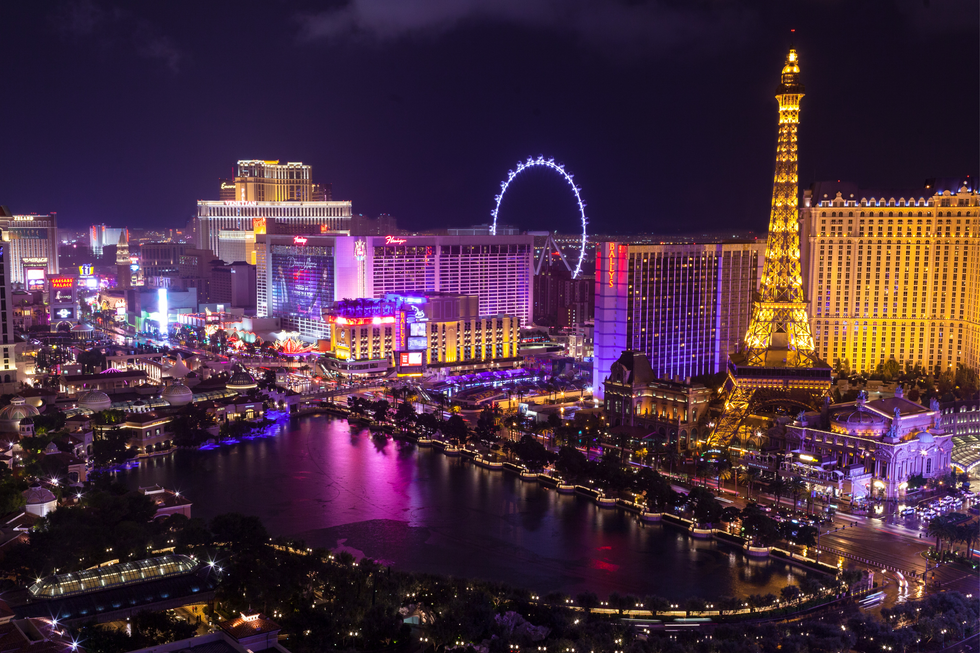 The fabulous Las Vegas shares a record temperature with Tucson, Arizona, and sits just over 100 miles from California's Death Valley, so it shares some of its heat waves. Residents of Las Vegas spend over a third of the year, around 135 days, weathering heat that is above 90 degrees, though Austinites fall right behind with 123 days above the same threshold. Just an hour and a half south in Laughlin, the record high temperature reached 125 degrees.
Athens, Greece | Record temp: 116°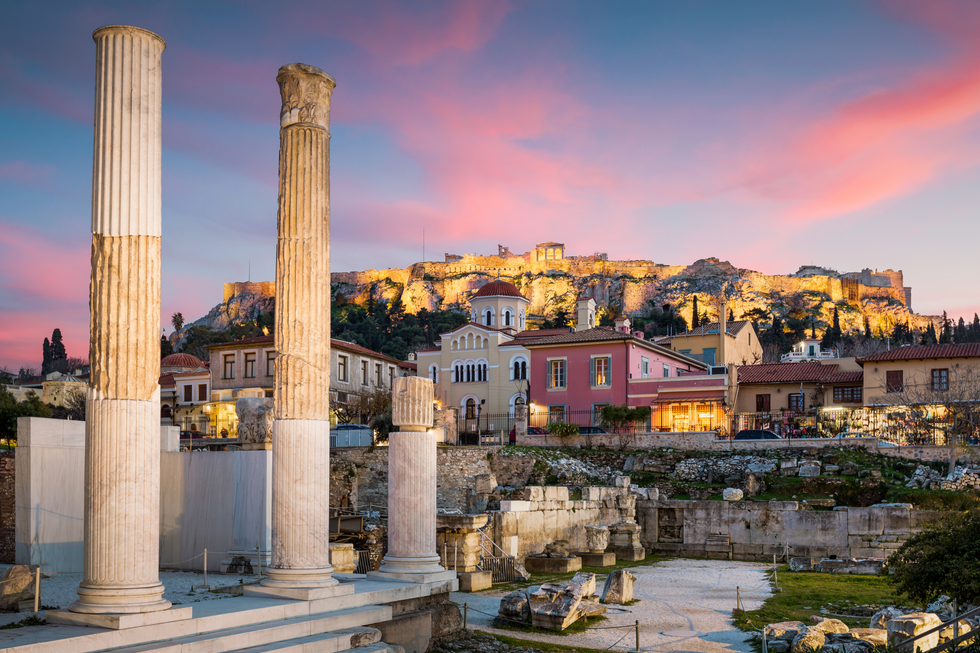 Athens leads the charge on Europe's hottest country but you'll still find that Austin is hotter on average: Athens has an average high temperature of 85 degrees in June, while Austin's average is 92. However, Athens broke Austin's record high-temperature last August when it reached 116 degrees, making the city so hot they had to start shutting archaeological sites down.