Get connected with our daily update
A cave-like room with electric red walls and blue light fixtures is the new home to the $100 million podcast of new Austin resident Joe Rogan. And who would Rogan trust to construct this room? None other than his fellow Austinites.
---
Rogan, a mixed martial arts enthusiast and comedian, entrusted two local businesses—Sound Shed Studios and Wrightsmith Studios—to construct his new podcast studio after
recently moving
to Austin from Los Angeles. In just under three weeks, the two Austin companies scrambled to complete the project of their most high-profile client yet.
Timeline of Joe Rogan moving to Texas:
Sound Shed Studios, a local audio and visual business, was a side project Matthew Alvarez started 10 years ago, transforming a storage unit into a recording studio. Getting laid off from his full-time audio engineering job due to the pandemic and seeing the outcome of the Rogan studio, Alvarez has since decided to run Sound Shed Studios full time.
Alvarez began working with Rogan after getting a call from an old friend he had done some work for who said he wanted Alavarez to meet the person who had hired him for private security—Rogan. Alvarez met Rogan the next day, and the two had a thorough discussion about the studio design.

In an interview with Austonia, Alvarez said when he saw the room, he knew he had to make some major changes for it to be podcast ready, and when he told Rogan, Rogan responded with, "Hey, I trust you, I like you, build this out as if it were your own studio."
Alvarez, who usually works alone, gathered some friends—Jacob Rangel, Nate Laningham, Richard Castro, Nick Fette, Justin Contreras and Christopher Spikes—to jump on the project with him on a tight two-and-a-half-week deadline. Together, they sound proofed the inner walls with open core polyurethane foam, adding double doors and treating the finished room with sound dampening panels.
Rogan gave Alvarez the creative freedom—and budget—to make a stunning studio with input mostly on the color scheme.
At the completion of Sound Shed's part of the studio creation, Alvarez said he sent Rogan a photo of the studio, to which Rogan replied, "Fucking sick."
But it wasn't until Rogan saw it in person that Alvarez received the validation that the project was a success.
"He didn't really say much. I could tell that he was really absorbing everything, and he gave me a knuckle bump and [said], 'Matt, you killed it.' To hear that from him in person … I knew that we had something to be proud of," Alvarez said.
And what's a podcast room without the right table? For that, Rogan brought in a recommendation from another famous podcaster in Austin, Adam Curry—the first guest on Rogan's Austin podcast.
Drew Teague, founder of Wrightsmith Studios, is a friend of Curry's and was in the process of designing a podcast table for him when he was asked to put that project on hold by Curry to complete Rogan's Austin studio table.
While Wrightsmith Studios is only officially about a year old, Teague has had lots of experience building and fabricating unique furniture pieces, especially for studios.
After speaking with Rogan on what he wanted, Teague came up with a design. Usually clients will request tweaks to the design Teague said, but at first glance, Rogan said, "That's the one, build it."
On the same schedule as Sound Shed Studios, Teague also brought in outside help to complete the project on time, as he usually works all on his own.
Teague and his team made a 500 pound white oak discussion table with a specific frame for enough leg room for podcast guests.
When Rogan saw the table for the first time in person, he reached out to Teague and told him how much he loved it.
"[Rogan] is outstanding in every way," Teague said. "From the first meeting, he was friendly and down to earth; he was very encouraging."
When Rogan posted the almost-complete podcast room to Instagram, tagging both Sound Shed and Wrightsmith studios, the two accounts were all of a sudden in the public eye. Both accounts gained over a thousand new followers with direct messages asking questions about the studio and requests for their work.
Rogan is up and rolling in the new studio, and the two businesses behind it know their work payed off.
He could literally have anybody come in to [complete the studio] from anywhere, but he decided to find local guys who were already doing it in town at relatively small businesses," Teague said. "It says a lot about Joe's character."
Want to read more stories like this one? Start every day with a quick look at what's happening in Austin. Sign up for Austonia.com's free daily morning email.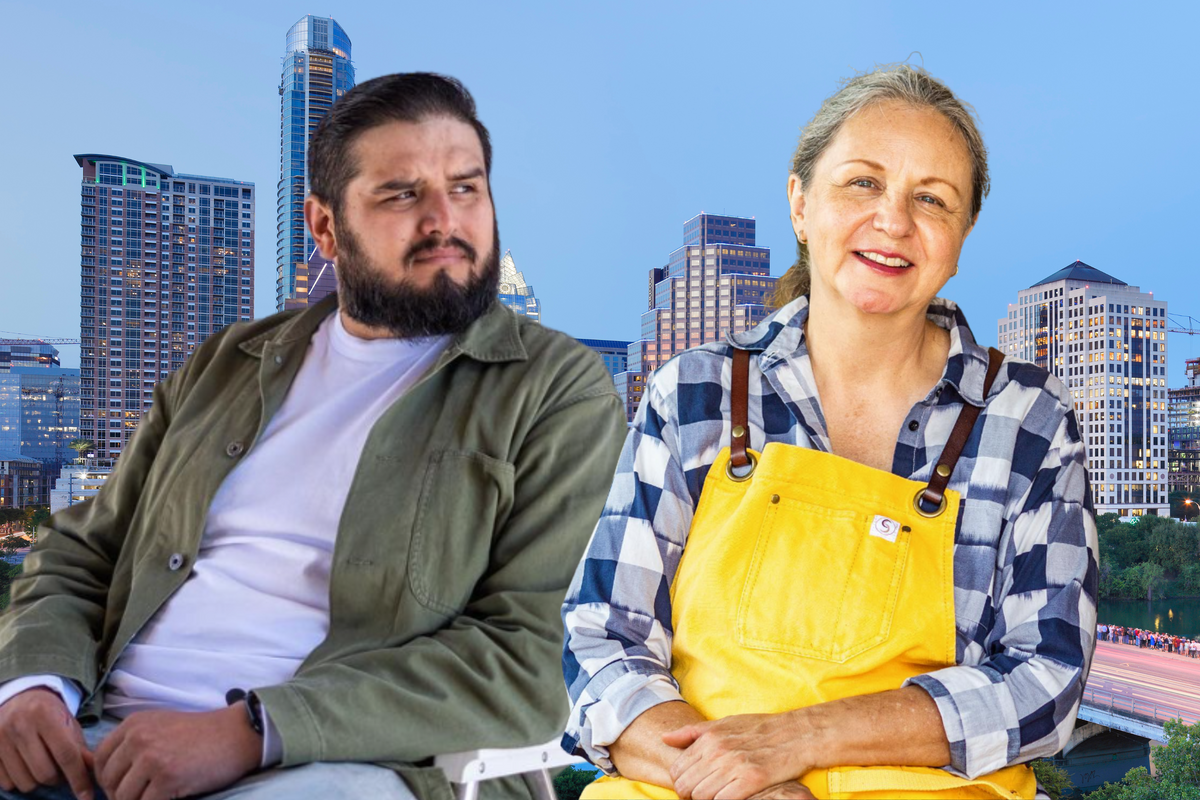 Austin chefs were well-represented at the James Beard Foundation Awards on Monday night as two local restaurateurs took home the coveted award—more than any other Texas city.
Chef Iliana de la Vega of El Naranjo, 2717 S. Lamar Blvd., took home the title of Best Chef Texas and chef Edgar Rico of Nixta Taqueria, 2512 E. 12th St., took home Best Emerging Chef at the Lyric Opera of Chicago.
Nearby, Houston's Julep was recognized for Outstanding Bar Program as the only other Lone Star State mention. The award has often been compared to high-caliber awards like the Oscars or the Grammys of food.

De la Vega told Austonia she wasn't expecting to win—she hadn't even prepared a speech—she was just happy for a weekend vacation with her husband and business partner Ernesto Torrealba. De la Vega said she considers it a joint award for the two of them.
"It was a little bit shocking, emotional, a little bit of everything. When we had to move from Mexico to here, I thought at some point, you know, it has to have a meaning," de la Vega said. "We finally came to be recognized for the love and the sharing of the traditions from Mexico that we feel very proud of."

De la Vega said when she originally started El Naranjo in Oaxaca, Mexico, in 1997, it was the "perfect place, the perfect life and the perfect everything." After the economy collapsed, de la Vega and her family had to move to the U.S.
They bounced from New Mexico to San Antonio, when she was asked to create and lead the Latin American Studies program for the Culinary Institute of America, which she accepted. Soon after, they moved to Austin and started a food truck for their lost restaurant in Oaxaca before they were able to build a brick-and-mortar shop in 2012. The rest is history.
De la Vega said she was proud to share the stage with Rico and represent her native cuisine, she just hopes she can live up to the hype of newcomers.
"To recognize Mexican cooking as one of the best cuisines in the world, I think it's huge," De la Vega said. "Maybe there will be new people coming in that didn't even know that we existed and they may have bigger expectations so (I'm trying to) live up to the challenge right now."
Rico echoed de la Vega's pride in his emotional acceptance speech, mentioning it's huge for "La Raza," which directly translates to "the race."
"Honest to god I did not expect to win this award tonight, but it's been a trial to get here," Rico said. "This is huge for La Raza, this is huge for my people. For all the taqueros, anything is possible."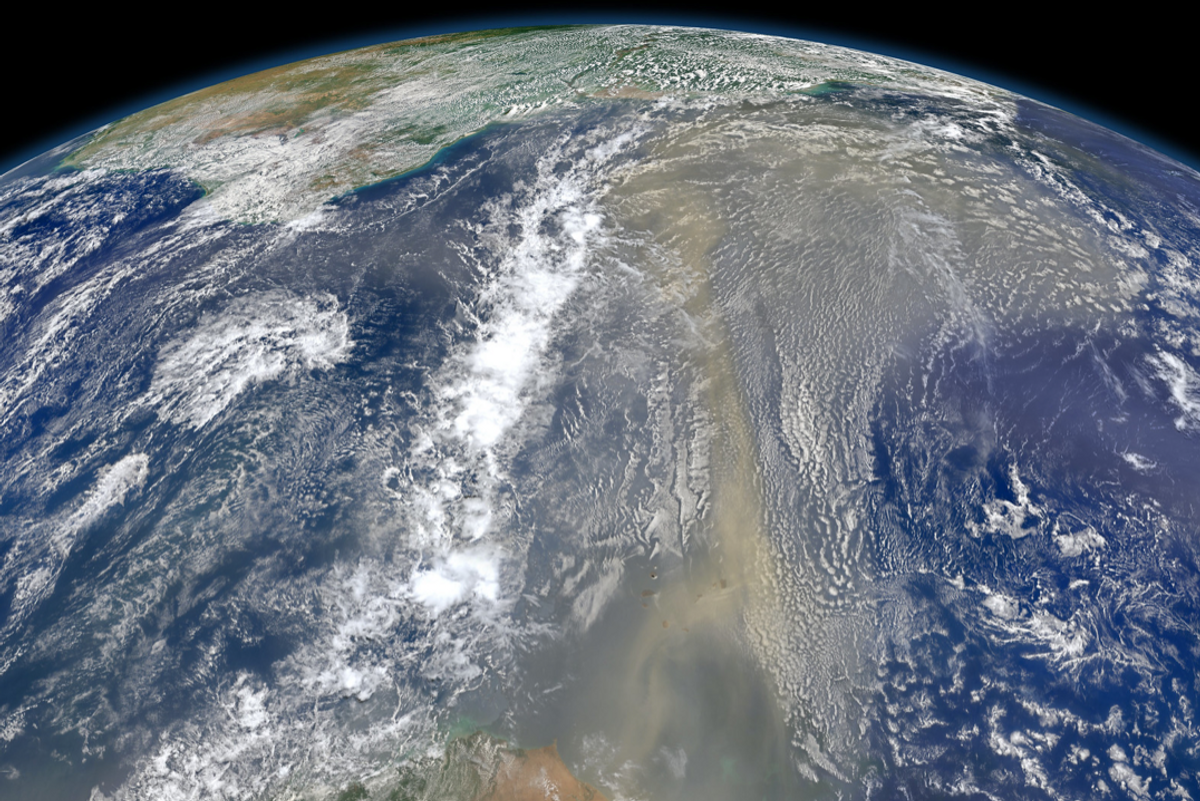 Dust from the Saharan Air Layer took a trip over the Atlantic Ocean and into Austin's skies Tuesday, causing a hazy sunset and air quality that was labeled "Unhealthy for Sensitive Groups" by the National Weather Service.
The African desert's dust takes a trip across the Atlantic every three to five days in late spring, summer and early fall and tends to hit Central Texas most from mid-June to late August.
Did you notice the hazy skies today? This was attributed to Saharan Dust that has made it into the region. Here is a comparison of tonight's hazy sunset versus two nights ago before the dust arrived. The dust is forecast to impact the region through Friday. pic.twitter.com/tmj4VwQbOU
— NWS Austin/San Antonio (@NWSSanAntonio) June 14, 2022
Other than creating vivid sunsets, the dry Saharan air can make the sky appear milky white at midday. Just one dust cloud can be as large as the United States—and each cloud can help prevent tropical cyclones from occurring in the humid ocean air.
Those who are most sensitive to changes in air quality—including the elderly, young children and those with respiratory conditions—should limit their time outside as dust levels peak in the Austin skies Thursday.
And while the dust can cause a sore throat or itchy eyes, Saharan dust is an irritant that cannot be alleviated with allergy medications.