Austonia AM
100% Austin news, info, and entertainment, straight to your inbox at 6 a.m. every morning.
In five minutes, you're fully informed and ready to start another great day in our city.
Get connected with our daily update
(Facebook)
As the COVID-19 pandemic continues to ravage the United States, many esteemed local businesses have been forced to shut their doors permanently. Austin is no exception, and over the last six months, some of the city's most beloved local establishments have had to say goodbye. This non-comprehensive list includes some of Austin's most iconic businesses that have closed for good due to COVID-19. May they live in the hearts and minds of Austinites forever.
---
Iconic Austin businesses that have closed due to COVID-19:
Austin Java (three out of four locations)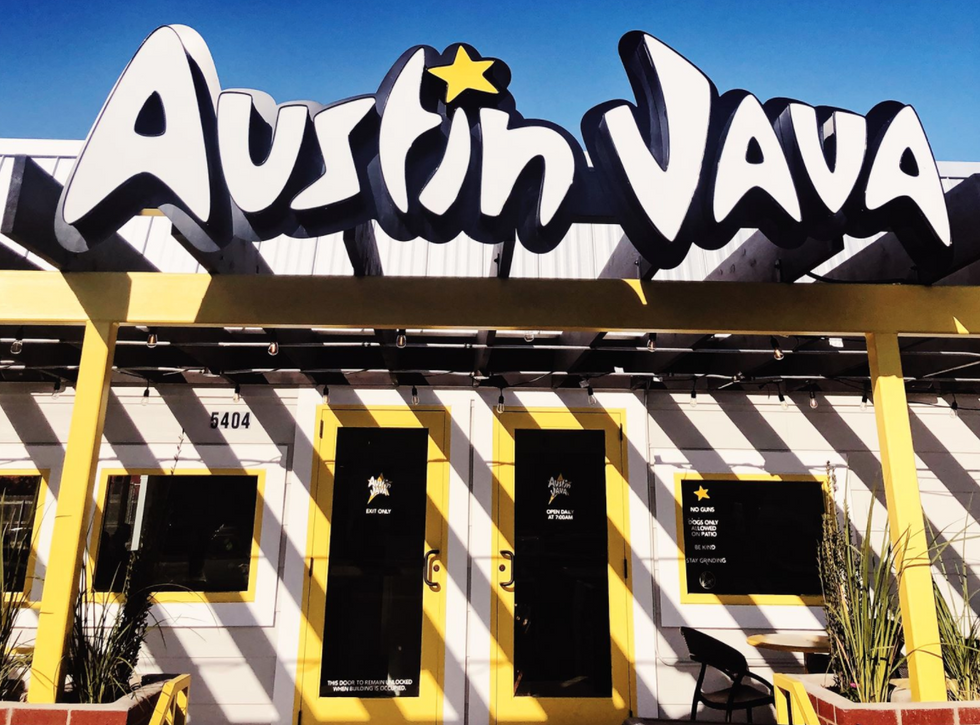 Popular local coffee chain Austin Java announced in August that it was permanently closing three of its flour locations: in Austin City Hall, Dripping Springs and the Met Center. The cafe opened its inaugural location in 1995 on Parkway Street off North Lamar, which closed in 2017 to make way for the four new spots. Austin Java devotees can still get their caffeine fix at the chain's last remaining location on Menchaca Road in the Westgate neighborhood.

Buffalo Billiards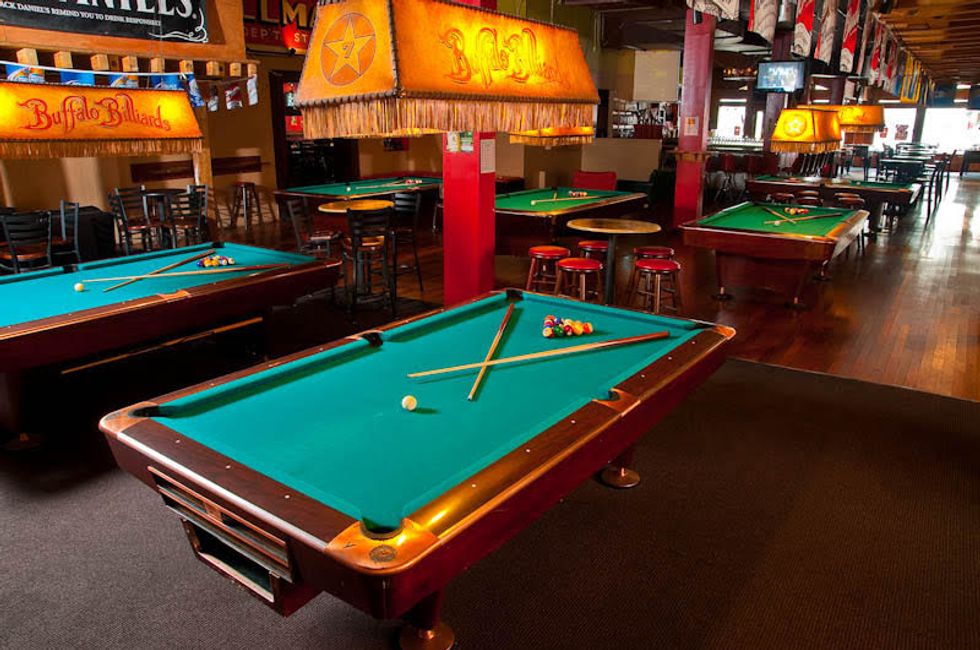 The Wild West-themed watering hole and pool hall announced last week that it was permanently closing its doors after 21 years on 6th Street. Long before it became Buffalo Billiards, the historic space was known as the Missouri House, built by the Ziller Family in 1861 and reputed to be Austin's first boarding house (and rumored brothel). Home to many a drunken cowboy brawl in its past life, Buffalo Billiards served as the perfect destination for a revelrous night on the town.

Capitol City Comedy Club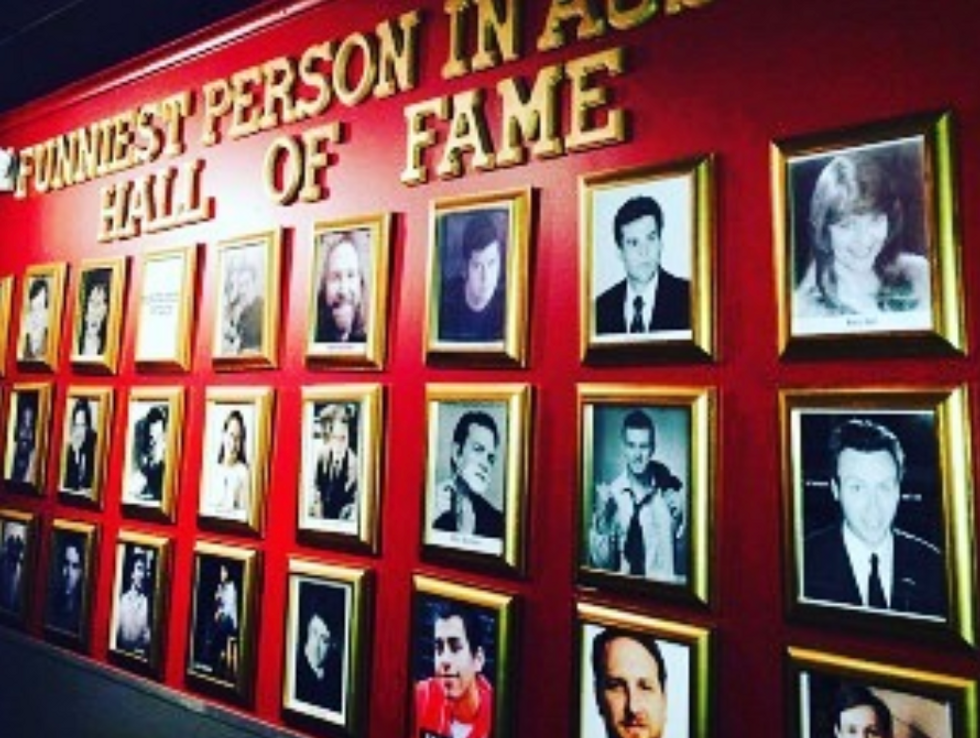 Austin's Cap City Comedy closes its doors for good in the wake of the pandemic earlier this month.
The longstanding laugh factory situated on Research Boulevard took its final bow earlier this month after nearly 35 years in business. Houstonians Howard and Sandy Marcus opened the venue, originally called the Laff Stop, in March of 1986; it was rebranded to Capitol City Comedy Club in 1996. "Laughing will always be the key to moving forward," co-owner Margie Coyle said in a statement to KXAN. "I love Cap City, but if you see the light, get off the stage!"

Dart Bowl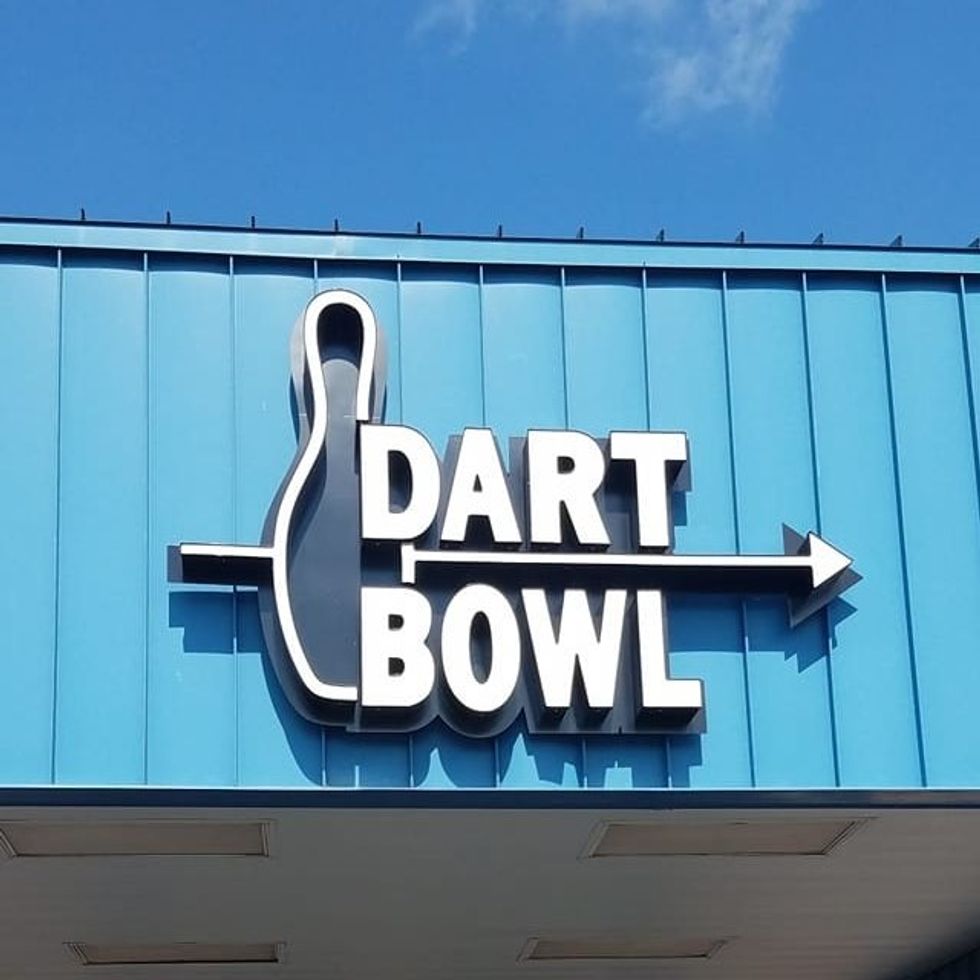 Austin's iconic Dart Bowl to close Friday after COVID slowdown hurts business
In July, Dart Bowl co-owner John Donovan announced that the adored bowling alley was permanently closing after 62 years of family-friendly fun. Donovan's grandfather, Harry Peterson, and local businessman Justin Dart co-opened the original Burnet Road location—then outside city limits—in 1958 and operated there for nearly four decades before relocating to Brentwood in 1997. Peterson also partnered with Jerry and Betty Ray to open Highland Lanes and Westgate Lanes, which thankfully remain open.

Easy Tiger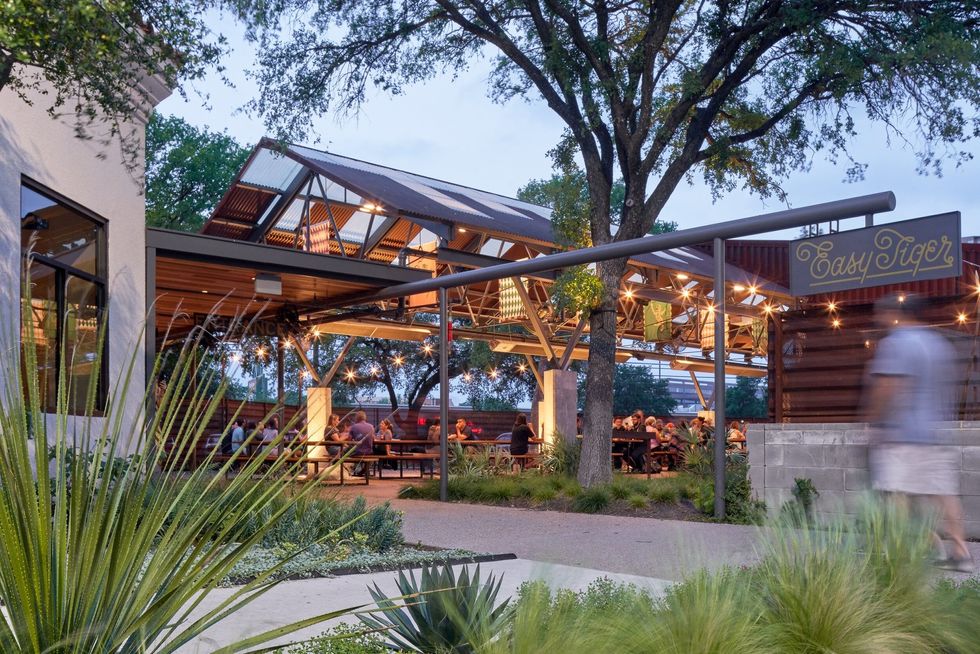 If you haven't washed Easy Tiger's fresh-baked bread or pastries down with a cappuccino or craft beer, you haven't really lived. Unfortunately, Austinites can no longer indulge in that pleasure at the bakery's downtown location, which boasted a gorgeous beer garden overlooking Waller Creek and offered a reprieve from heavy 6th Street foot traffic. The flagship Easy Tiger announced its permanent closure last week, ending an eight-year run downtown. Thankfully, its North Austin location at the Linc is still open for drive-thru, delivery, curbside and patio dining, and its pop-up truck could be bringing delectable fresh bread to your neighborhood soon.

Fricano's Deli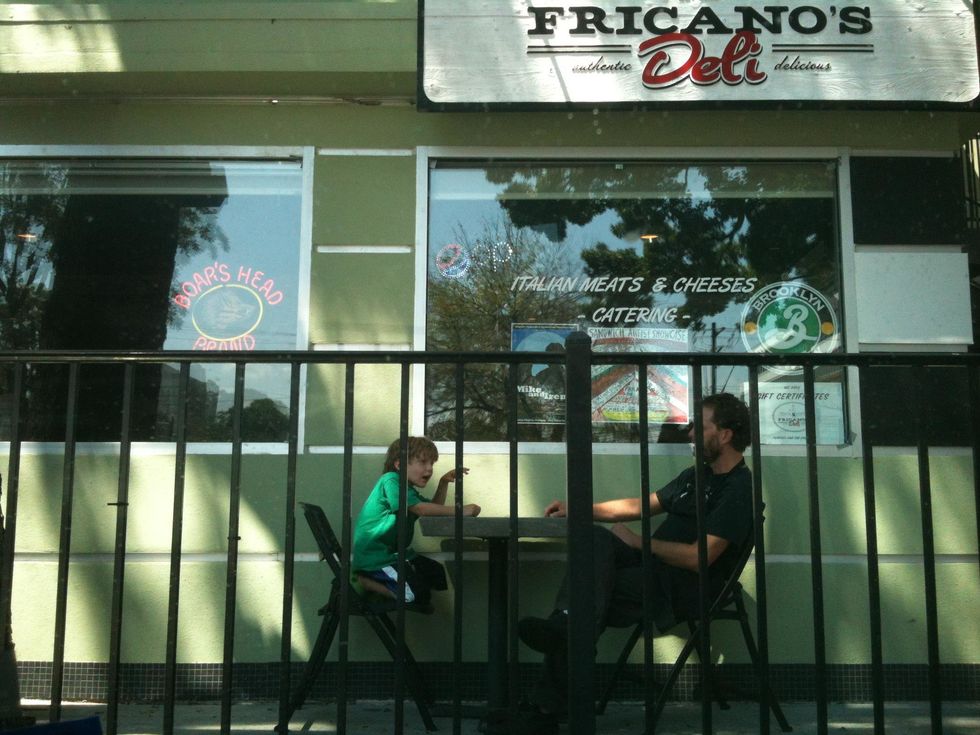 (Facebook)
The beloved West Campus deli closed its doors for good in April after serving mile-high sandwiches to hungry college students for 14 years. Fricano's first opened in 2006 on East 31st Street, later expanding to Nueces Street in 2011 and closing its original location a year later. Perhaps no testament to Fricano's quality speaks louder than its famous Ainsworth, a constantly-changing variety sandwich that employees assembled from the best ingredients of the day. No matter what each day's Ainsworth yielded, you'd be hard-pressed to find an unhappy customer.

I Luv Video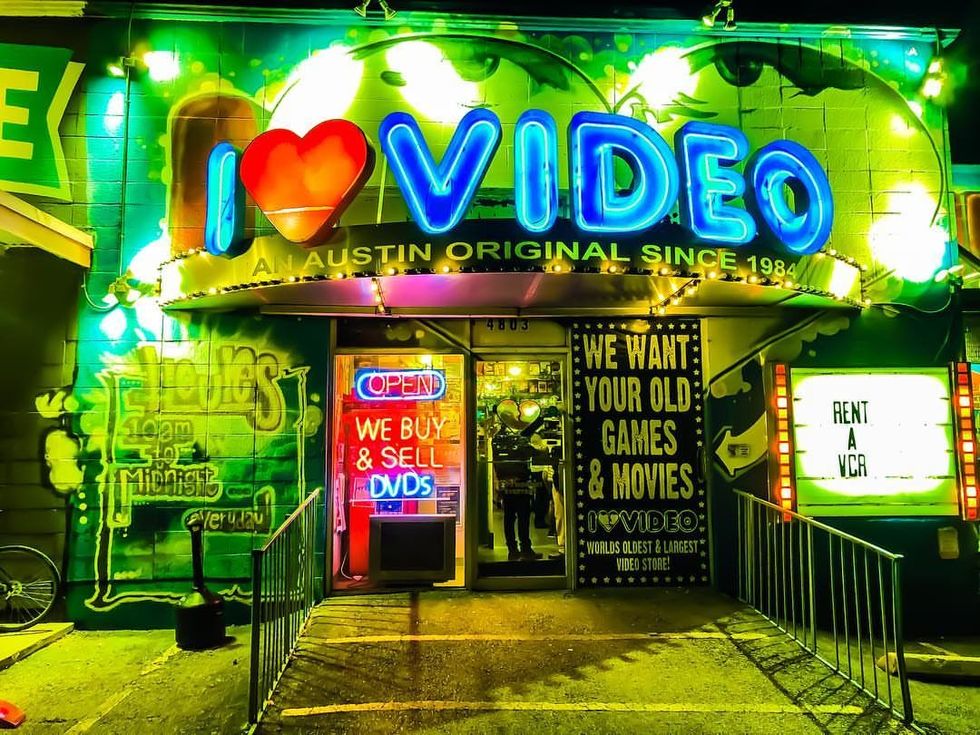 (Facebook)
I Luv Video, located on Airport Boulevard, serviced film enthusiasts in Austin for 35 years before owner Conrad Bejarano announced that the self-proclaimed "oldest and largest video store in the world" was closing for good on Sept. 1. But rather than sell his inventory and cut his losses, Bejarano is looking for a potential new owner to faithfully steward his collection of roughly 120,000 films. "It would bring me the utmost joy to pass the torch to a group or individual that has the financial capacity to preserve our immense catalog of films," Bejarano wrote in his closure announcement. "My only stipulation is that whomever does so gives the community access to our vast film library."

Magnolia Cafe West (Lake Austin)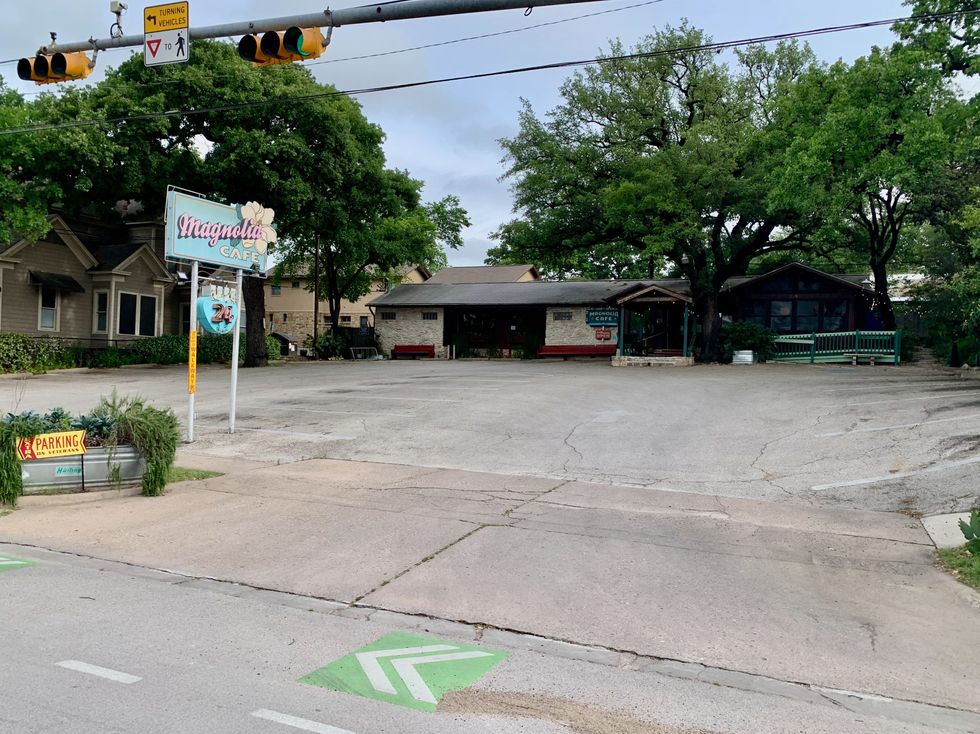 (Austonia)
For more than 40 years, Magnolia Cafe welcomed weary students and wired festival-goers, serving up dinner plate-sized pancakes and bottomless coffee 24 hours a day. The omelettry owner Kenny Carpenter originally opened the Lake Austin space in 1979 as an auxiliary location called Omelettry West; he later sold it to partner Kent Cole, who rechristened it to Magnolia Cafe in 1986. The restaurant announced in April that it was closing for good, but mourners can still get their fix at the South Congress location, which opened in 1988.

Mugshots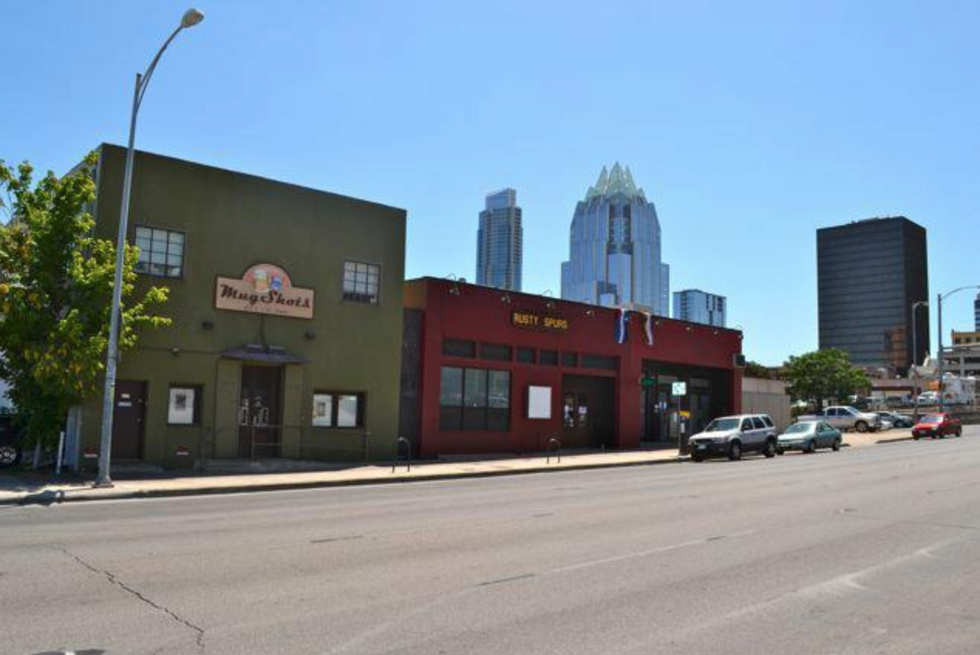 Iconic MugShots Bar closes after 18 years
(Facebook)
Since 2002, 7th Street dive bar Mugshots offered a respite from the Dirty Sixth mayhem while still giving patrons plenty of opportunities for debauchery. True to its name, the downtown haunt plastered its walls with photos of customers that were taken in the property's photo booth. In a Sept. 13 Facebook post, owners Marcos Canchola Brian Hyde announced that Mugshots permanently closed its doors on Aug. 31. The watering hole is survived by a handful of other Canchola-and Hyde-owned properties around Austin, including Barfly's, the Hideout Pub, Bender Bar & Grill, Violet Crown Social Club, the Pour House Pub, and Pourhouse Pints & Pies.
Shady Grove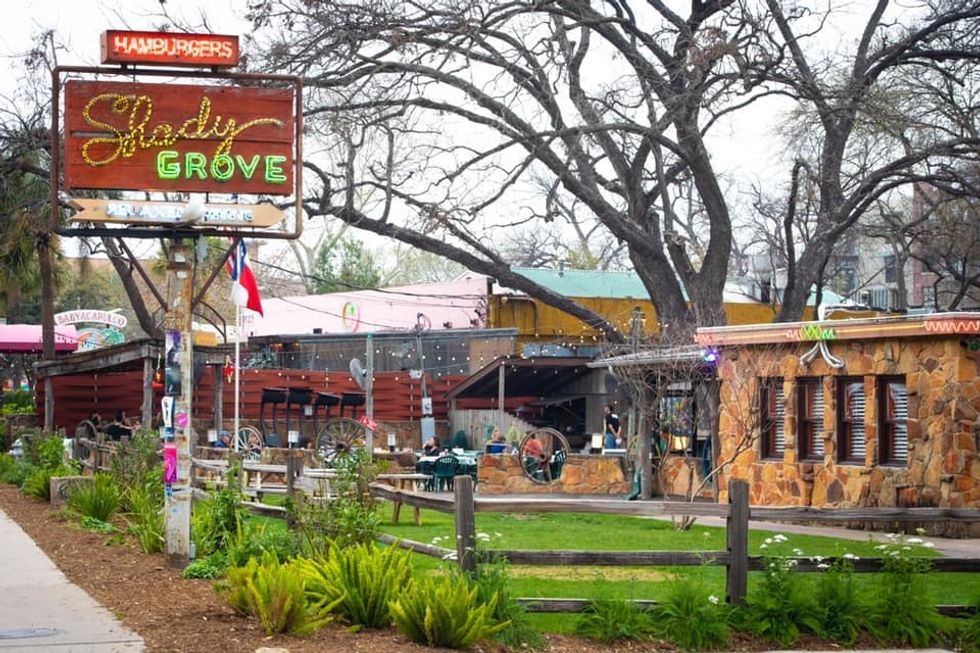 (Facebook)
After fielding Zilker Park foot traffic for 28 years, Shady Grove slung its last green chili cheeseburger in May. Opened in 1992 by Chuy's co-owners Mike Young and John Zapp, the Barton Springs Road eatery became an Austin staple with its iconic lasso signage, Southwestern cuisine and live music Thursdays during the summer. The one-two punch of skyrocketing rent and COVID-19 closures likely forced Shady Grove to shutter, but patrons can still get their Tex-Mex fill at the walking-distance Barton Springs Chuy's.
Threadgill's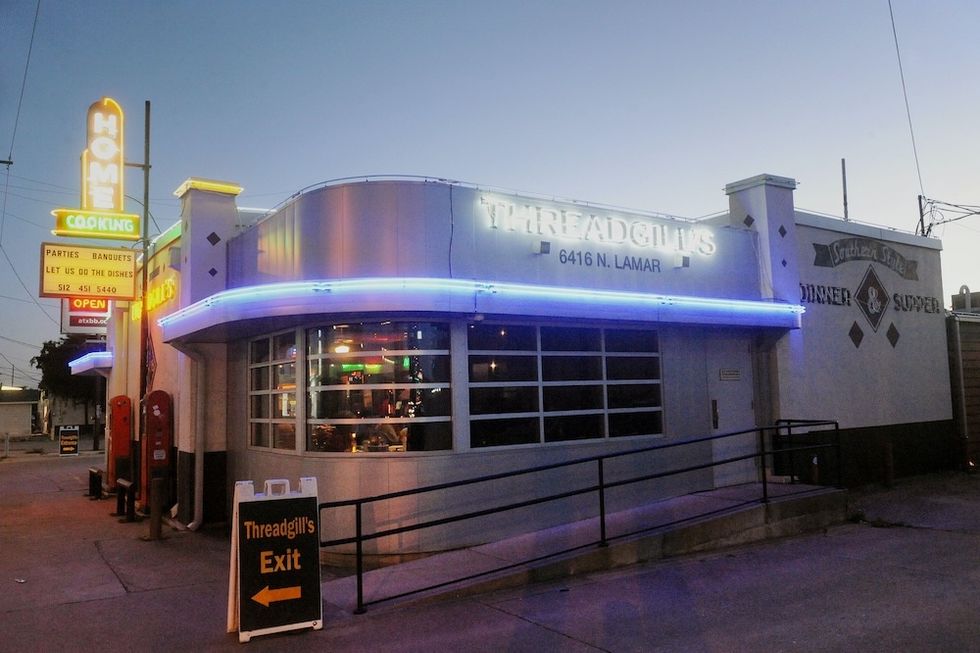 (Facebook)
Threadgill's owner Eddie Wilson announced in April that he was selling the restaurant, beer joint and music venue, closing the curtain on one of Austin's most iconic businesses. Bootlegger and country music enthusiast Kenneth Threadgill secured the first beer license in Travis County and opened the converted Gulf filling station on North Lamar—then outside Austin city limits—in 1933, as soon as Prohibition was repealed. Wednesday night singing sessions attracted droves of hippies, beatniks and folkies in the '60s, including burgeoning blues-rock howler and University of Texas undergrad Janis Joplin. Wilson—who also co-founded the hallowed Armadillo World Headquarters music venue in 1973—bought and renovated the property in 1981. For nearly four more decades, it drew locals and tourists alike with its electrifying performers and mouth-watering chicken-fried steak. (A second location, Threadgill's World Headquarters, operated on Riverside from 1996 to 2018.)

Vulcan Video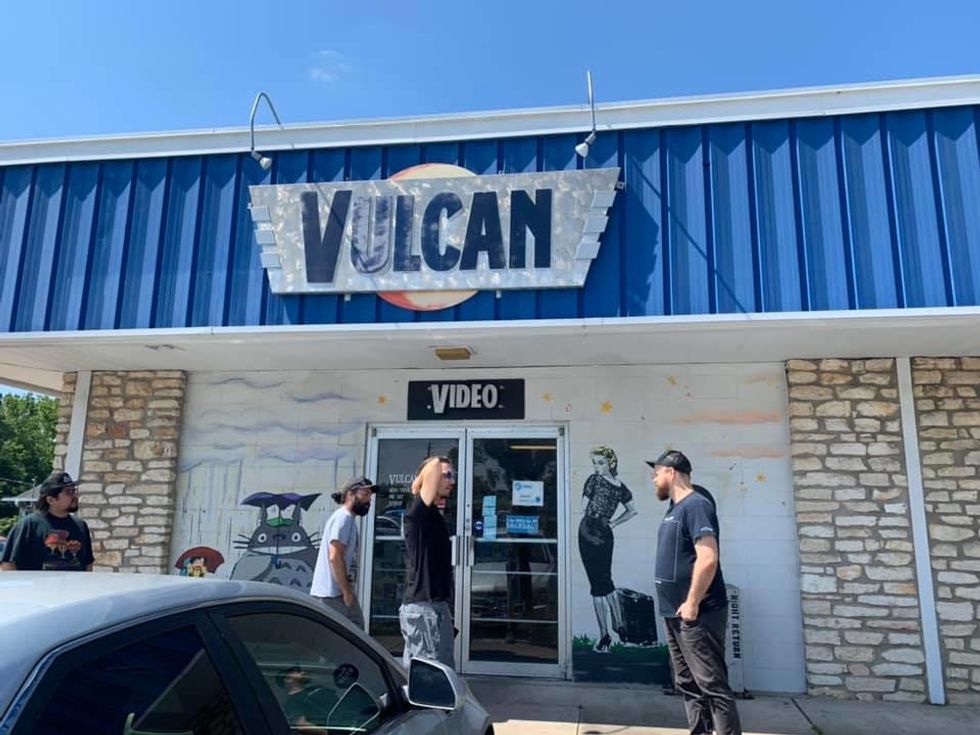 (Facebook)
After servicing movie buffs for 35 years, Vulcan Video announced in April that it was cutting to black and permanently shutting its doors on Russell Drive. The beloved independent movie shop opened in 1985 amid the VHS rental boom and weathered several seismic industry shifts over the decades, including the rise (and fall) of mega-chains like Blockbuster and the dominance of streaming services. Vulcan Video's inventory comprised renowned classics, underground gems and rare imports, weaving a rich tapestry of movie history and giving fellow cinephiles a place to hang out and talk shop.

Iconic Austin businesses that are still open
Thankfully, some iconic Austin businesses have weathered the pandemic by experimenting with new business models, implementing new safety regulations or receiving much-needed relief funds. Here are a few of them:
El Patio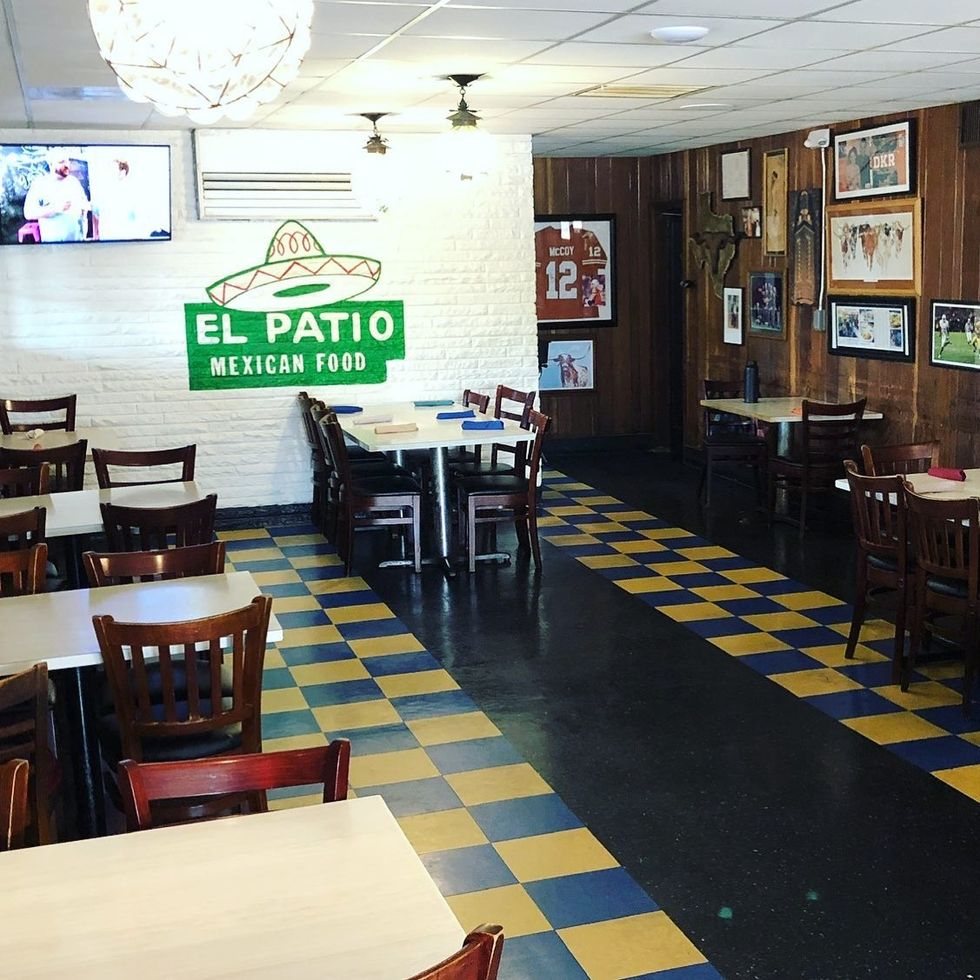 (Facebook)
Tex-Mex trailblazer Paul Joseph began working at the Schoonerville restaurant in the early 1950s, and in 1954, he bought the building and transformed it into El Patio. The Guadalupe Street mainstay was one of the first Tex-Mex restaurants to grace Austin, and customers can still enjoy savory enchiladas, crispy tortilla chips and frosty margaritas there today. The dining room is currently open for business, and patrons must wear a mask upon entering and being seated.

Fonda San Miguel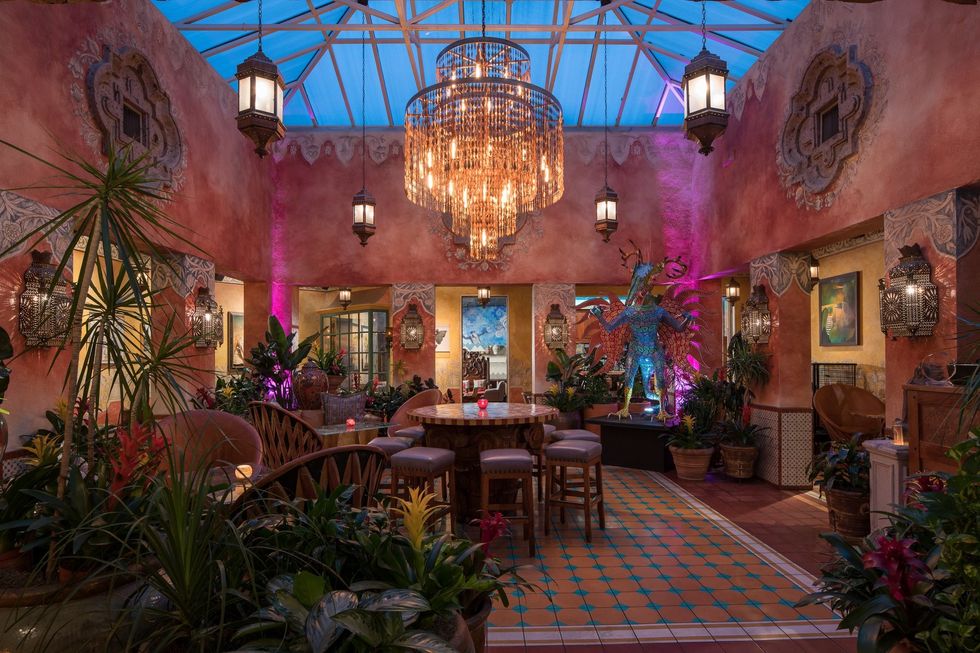 (Facebook)
Modeled after a colonial-era hacienda, Fonda San Miguel has remained one of Austin's most venerated and visibly striking Mexican restaurants since opening in 1975. Customers can marvel at the exotic plants and breathtaking artwork as they enjoy interior Mexican cuisine from Oaxaca, Puebla, Veracruz and Yucatan. Fonda San Miguel reopened in June, encouraging reservations and requiring customers and servers to wear masks.

Sam's Bar-B-Que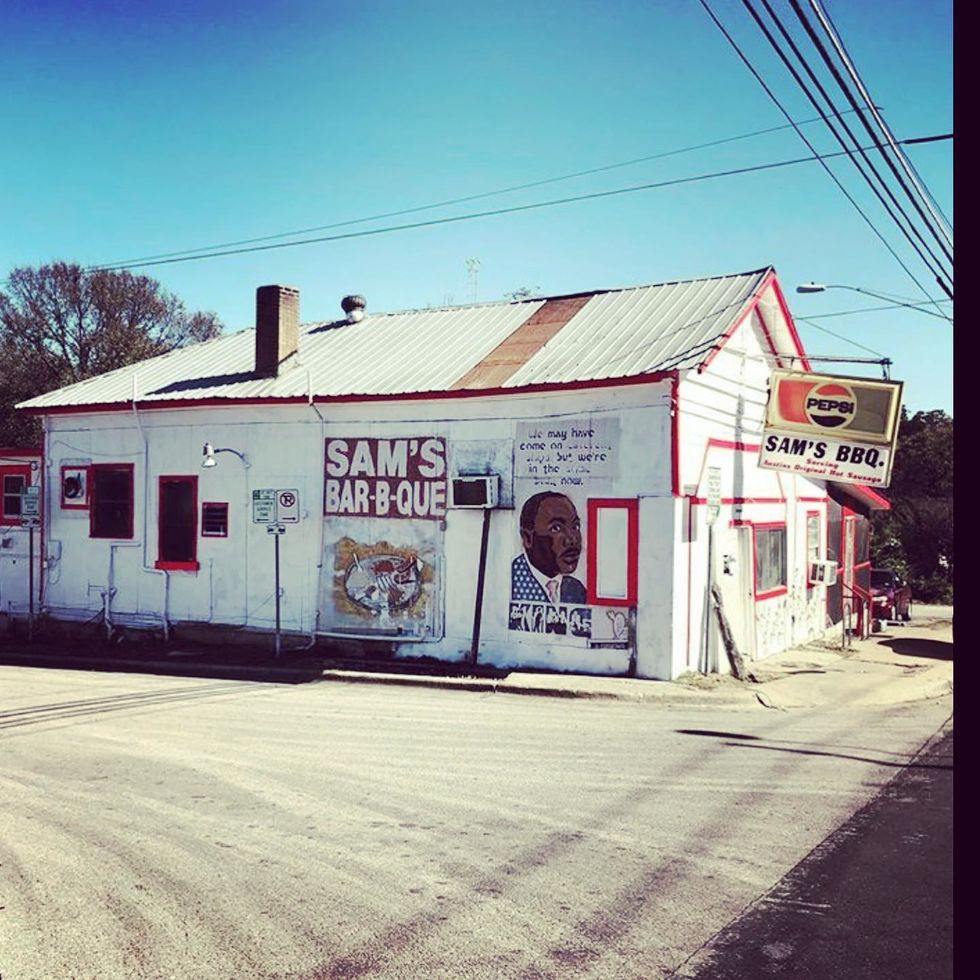 Facebook
Sam's Bar-B-Que is one of Austin's most celebrated and resilient restaurants. Established in 1957 by Sam Campbell, the legendary BBQ joint has survived two devastating fires, a $5 million buyout offer and, now, a pandemic. Still, the East Austin institution remains open for business, serving up dangerously delicious brisket, ribs and sausage along with the promise, "Don't need no teeth to eat our beef."

Top Notch Hamburgers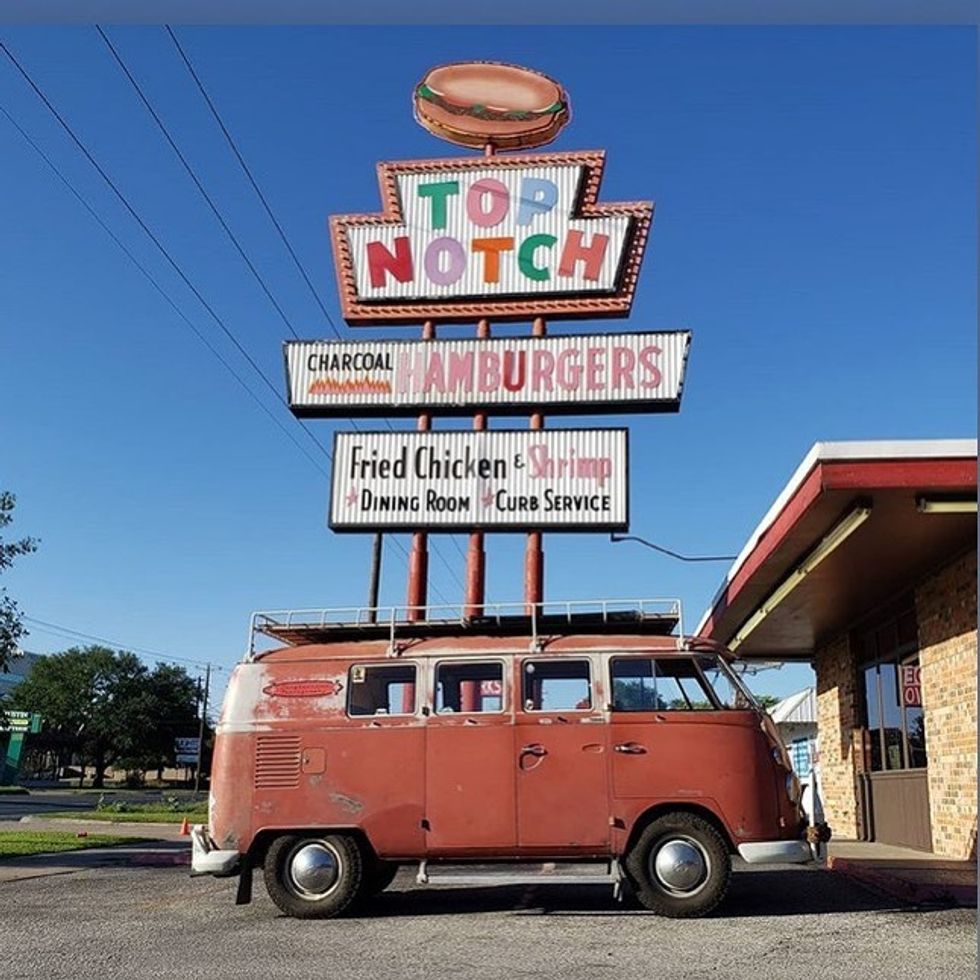 (Facebook)
This Burnet Road institution has been serving charcoal-grilled burgers and fried chicken via carhop since 1971, and it was immortalized in Richard Linklater's 1993 coming-of-age stoner comedy Dazed and Confused. Top Notch and Galaxy Cafe co-owner Kelly Chappell received a PPP loan in April, and Top Notch is currently open for pickup orders placed in-person, over the phone or online.

Quality Seafood Market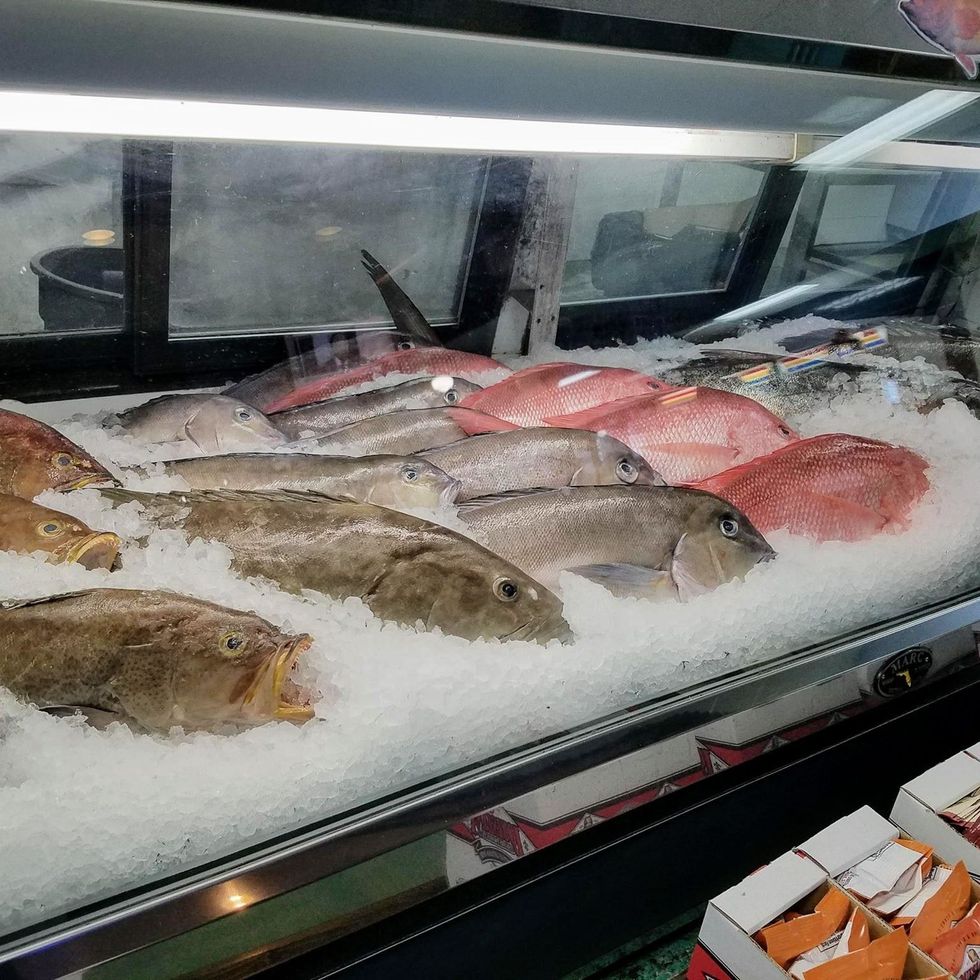 (Facebook)
Quality Seafood Market opened in 1938 as a humble stall in Starr's Fruit and Vegetable Market on Congress Avenue and has since evolved into one of the city's best-known seafood markets and restaurants. Now situated on Airport Boulevard, the market and restaurant is open Tuesday through Saturday. Curbside dinners for two are also available with a 24-hour notice.

Want to read more stories like this one? Start every day with a quick look at what's happening in Austin. Sign up for Austonia.com's free daily morning email.
After reaching Stage 4 last week of Austin Public Health's risk-based guidelines, Austin-Travis County is now at the Stage 5 threshold with a seven-day average of 50 hospitalizations and dwindling ICU capacity.
While unenforceable under Gov. Greg's Abbott order against local mandates, vaccinated individuals are asked to choose drive-through and curbside options, outdoor activities, social interactions with limited group sizes, as well as social distance and wearing masks indoors. Partially or unvaccinated individuals are asked to avoid gatherings, travel, dining and shopping, choose curbside and delivery options, as well as wear a mask on essential trips.
Flashing back to early-pandemic times, hospitals are at critical capacity—the 11 county Trauma Service Region of 2.3 million people is fluctuating at 16 staffed beds, according to APH.
In a statement on behalf of Ascension Seton, Baylor Scott & White Health and St. David's Healthcare, a spokesperson said that hospitals are asking residents to "help us and each other" by getting vaccinated and continuing to utilize safety practices to slow the spread of the virus.
According to the statement, a "longstanding" nurse staffing challenge combined with the recent COVID-19 spike is putting "extraordinary pressure" on hospital systems.
Along with the unmitigated spread of the virus in unvaccinated, the more contagious Delta variant is also to blame for the spike in cases. The seven-day moving average of COVID hospitalizations in the Austin area reached the Stage 5 threshold of 50 on Friday, triggering local health officials to ask residents to take action.
Local hospitals have a "surge plan" that includes utilization of "all available patient care space and employees within our hospitals and in other settings" that will go into effect when capacity is hit, according to the statement.
The hospitals are working on sourcing supplemental staff and emphasized that emergency care will still be available but it may involve patient transfers "in order to provide the most appropriate care."
Healthcare systems have hit this threshold previously during the pandemic: the city held an alternate care site at the Austin Convention Center from January to March of this year.
"Our responsibility during this pandemic continues to be balancing our readiness to care for patients with COVID-19, while making sure patients who depend on our hospitals receive needed and timely care," the statement said. "We do not want to see necessary non-COVID care delayed as it was during the early stages of the pandemic."
This story has been updated to after publication to include that Austin has reached the Stage 5 threshold.
Ingredients:
1 1/12 oz sweet pepper-infused Tito's Handmade Vodka
3 oz soda water
1 oz grapefruit juice
1/2 oz lime juice
1/4 oz simple syrup
Directions: Add all ingredients, except soda water, to a shaker with ice. Shake and strain into a glass over fresh ice. Top with soda water and garnish with a mint sprig.
Austin legend Willie Nelson will perform at the Texas Capitol today, his first large performance since the pandemic began, closing out a four-day long march across Central Texas to build support for federal voting protections.
Organized by The Poor People's Campaign, the march began in Georgetown on Wednesday and will end with a 10 a.m. rally at the Capitol featuring appearances from former U.S. Congressman Beto O'Rourke and Rev. Dr. William Barber.
Willie Nelson (with Charlie Sexton & friends) will play a free concert at the Poor People's Campaign march for democracy & justice in Austin this Saturday! https://t.co/zZSA0BpbWA

Sign up to join us and see Willie at 10am Saturday: https://t.co/KrDPIFIvST
— Beto O'Rourke (@BetoORourke) July 29, 2021
The rally calls on Congress to "stop attacks on democracy" by ending the filibuster, pass all provisions of the For the People Act, restore the 1965 Voting Rights Act, raise the federal minimum wage to $15 per hour and pass permanent protections for all 11 million undocumented immigrants.

Nelson denounced election law proposals gaining traction in red states, such as Senate Bill 1 and House Bill 3 in Texas, which 55 House Democrats foiled by fleeing to Washington, D.C., on July 12.
The bills would require additional ID verifications for mail-in ballots, allow partisan poll watchers "free movement" and prohibit elections officials from sending absentee ballot applications to voters who didn't request one.
"Laws making it more difficult for people to vote are unAmerican and are intended to punish people of color, the elderly and disabled," Nelson said. "If you can't win by playing the rules, then it's you and your platform–not everyone else's ability to vote."
The march is in the spirit of the Selma to Montgomery March of 1965, led by Dr. Martin Luther King Jr., which protested the blocking of Black Americans' right to vote by Jim Crow laws.