Get connected with our daily update
(Facebook)
As the COVID-19 pandemic continues to ravage the United States, many esteemed local businesses have been forced to shut their doors permanently. Austin is no exception, and over the last six months, some of the city's most beloved local establishments have had to say goodbye. This non-comprehensive list includes some of Austin's most iconic businesses that have closed for good due to COVID-19. May they live in the hearts and minds of Austinites forever.
---
Iconic Austin businesses that have closed due to COVID-19:
Austin Java (three out of four locations)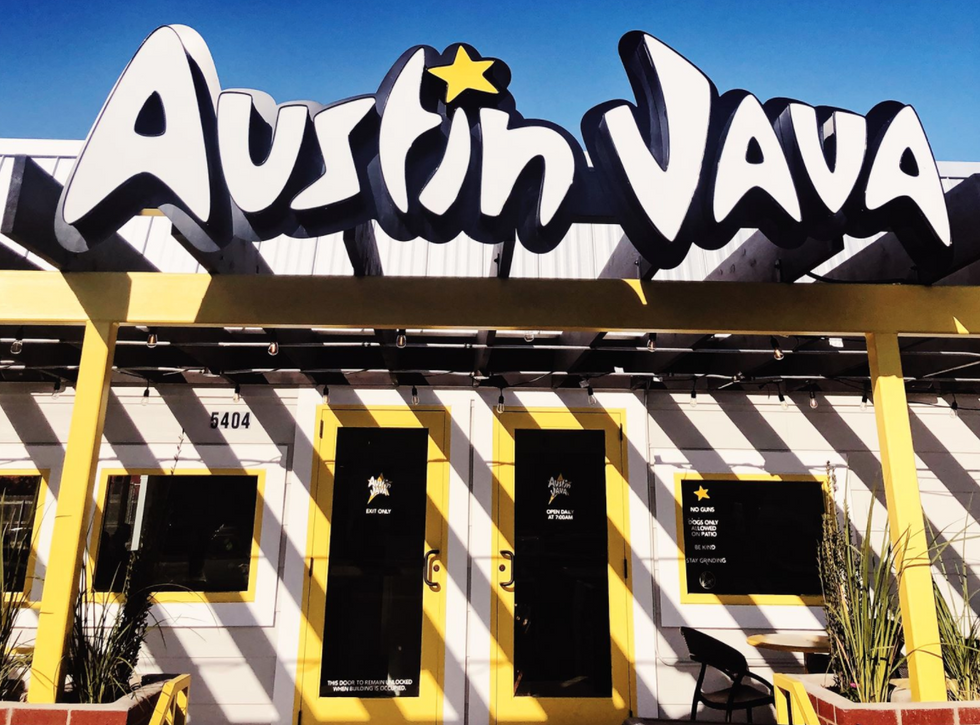 Popular local coffee chain Austin Java announced in August that it was permanently closing three of its flour locations: in Austin City Hall, Dripping Springs and the Met Center. The cafe opened its inaugural location in 1995 on Parkway Street off North Lamar, which closed in 2017 to make way for the four new spots. Austin Java devotees can still get their caffeine fix at the chain's last remaining location on Menchaca Road in the Westgate neighborhood.

Buffalo Billiards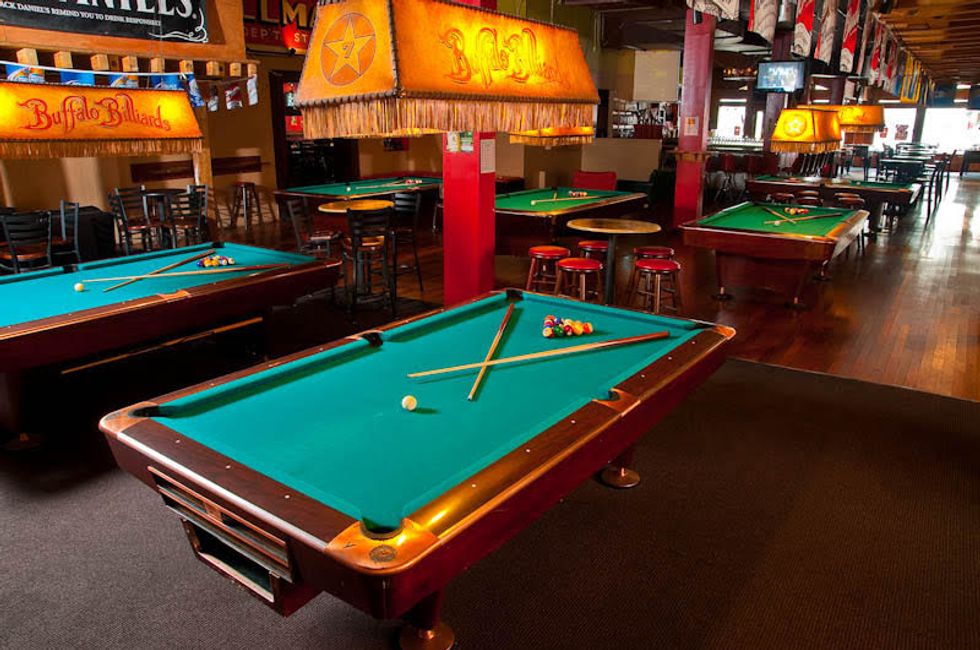 The Wild West-themed watering hole and pool hall announced last week that it was permanently closing its doors after 21 years on 6th Street. Long before it became Buffalo Billiards, the historic space was known as the Missouri House, built by the Ziller Family in 1861 and reputed to be Austin's first boarding house (and rumored brothel). Home to many a drunken cowboy brawl in its past life, Buffalo Billiards served as the perfect destination for a revelrous night on the town.

Capitol City Comedy Club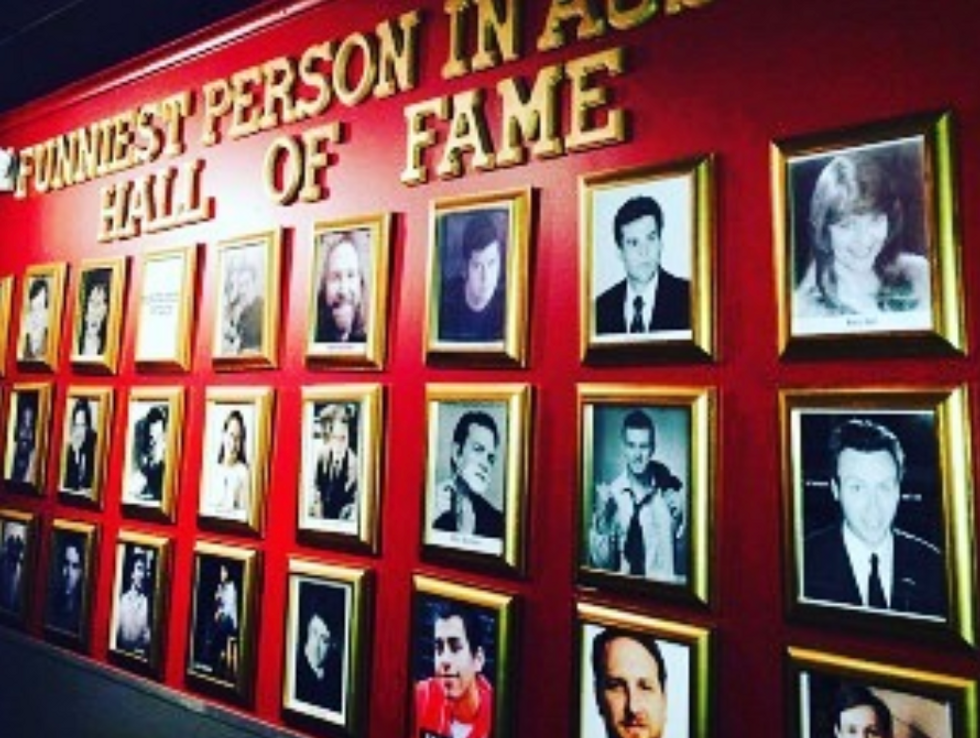 Austin's Cap City Comedy closes its doors for good in the wake of the pandemic earlier this month.
The longstanding laugh factory situated on Research Boulevard took its final bow earlier this month after nearly 35 years in business. Houstonians Howard and Sandy Marcus opened the venue, originally called the Laff Stop, in March of 1986; it was rebranded to Capitol City Comedy Club in 1996. "Laughing will always be the key to moving forward," co-owner Margie Coyle said in a statement to KXAN. "I love Cap City, but if you see the light, get off the stage!"

Dart Bowl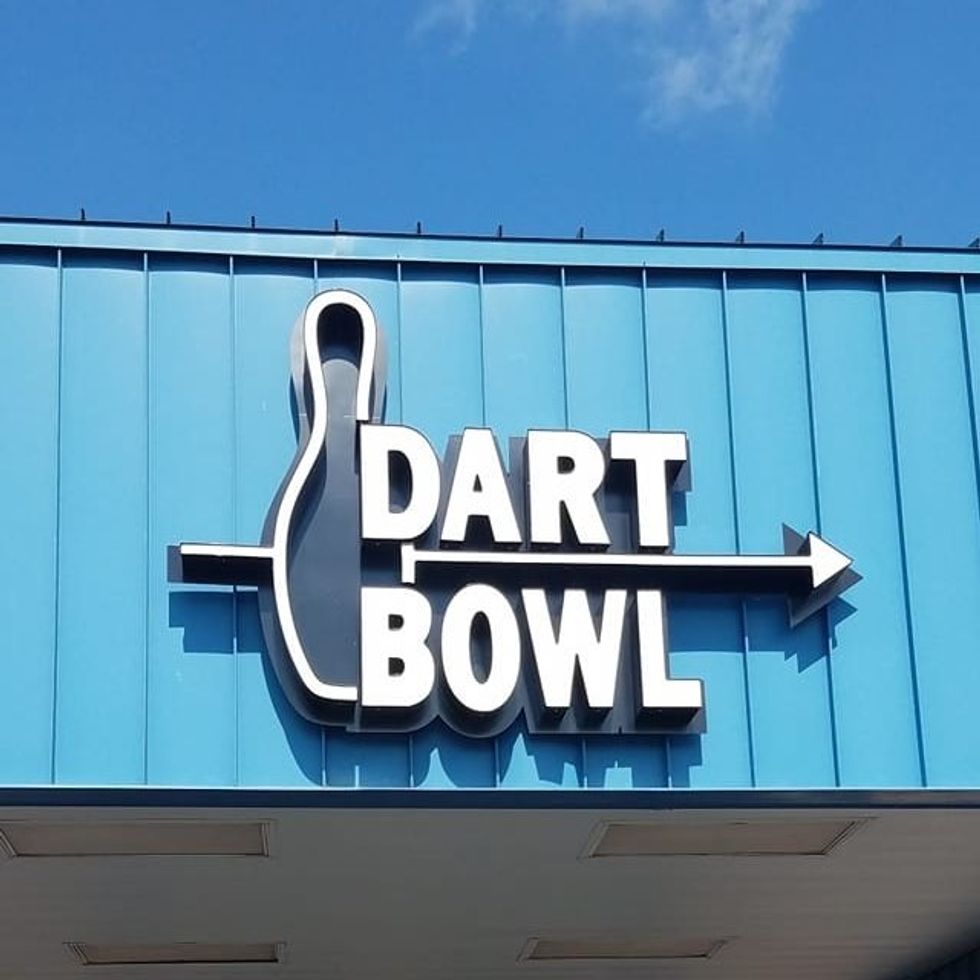 Austin's iconic Dart Bowl to close Friday after COVID slowdown hurts business
In July, Dart Bowl co-owner John Donovan announced that the adored bowling alley was permanently closing after 62 years of family-friendly fun. Donovan's grandfather, Harry Peterson, and local businessman Justin Dart co-opened the original Burnet Road location—then outside city limits—in 1958 and operated there for nearly four decades before relocating to Brentwood in 1997. Peterson also partnered with Jerry and Betty Ray to open Highland Lanes and Westgate Lanes, which thankfully remain open.

Easy Tiger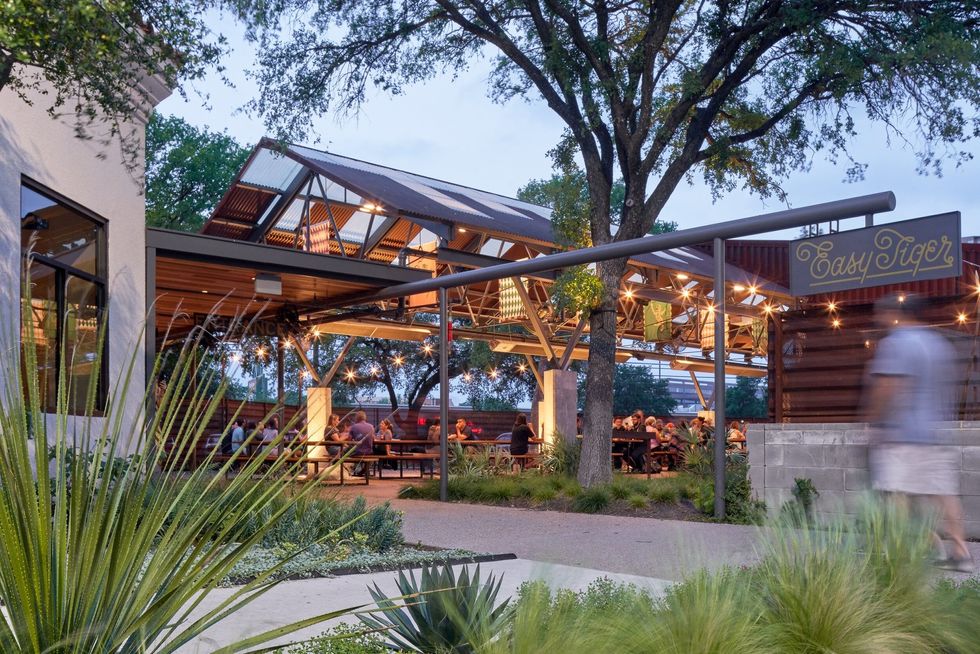 If you haven't washed Easy Tiger's fresh-baked bread or pastries down with a cappuccino or craft beer, you haven't really lived. Unfortunately, Austinites can no longer indulge in that pleasure at the bakery's downtown location, which boasted a gorgeous beer garden overlooking Waller Creek and offered a reprieve from heavy 6th Street foot traffic. The flagship Easy Tiger announced its permanent closure last week, ending an eight-year run downtown. Thankfully, its North Austin location at the Linc is still open for drive-thru, delivery, curbside and patio dining, and its pop-up truck could be bringing delectable fresh bread to your neighborhood soon.

Fricano's Deli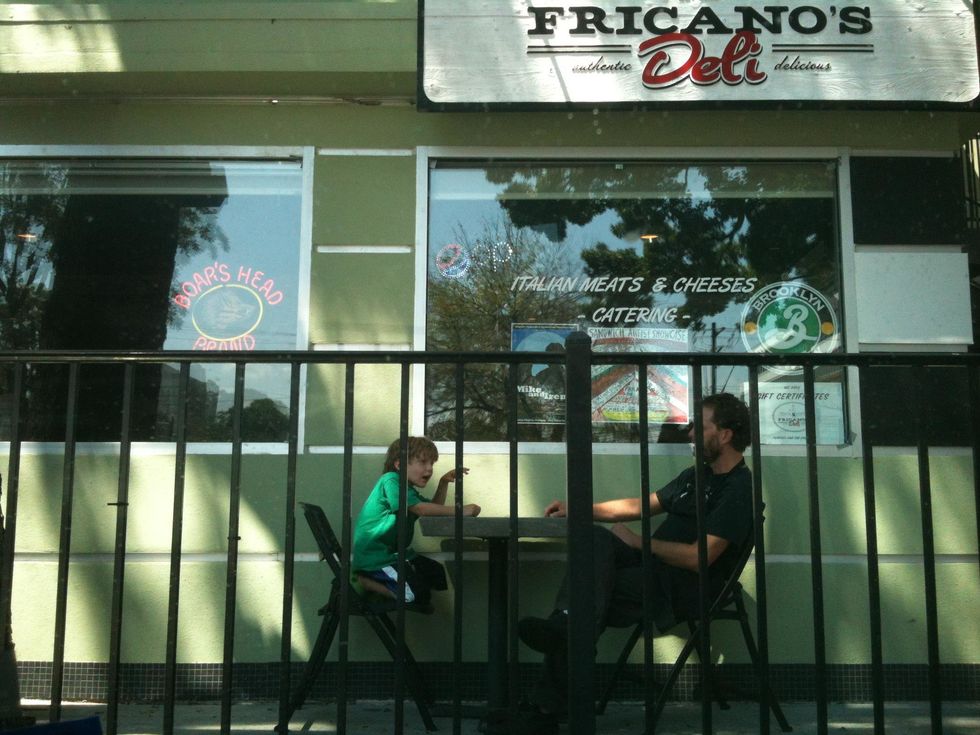 (Facebook)
The beloved West Campus deli closed its doors for good in April after serving mile-high sandwiches to hungry college students for 14 years. Fricano's first opened in 2006 on East 31st Street, later expanding to Nueces Street in 2011 and closing its original location a year later. Perhaps no testament to Fricano's quality speaks louder than its famous Ainsworth, a constantly-changing variety sandwich that employees assembled from the best ingredients of the day. No matter what each day's Ainsworth yielded, you'd be hard-pressed to find an unhappy customer.

I Luv Video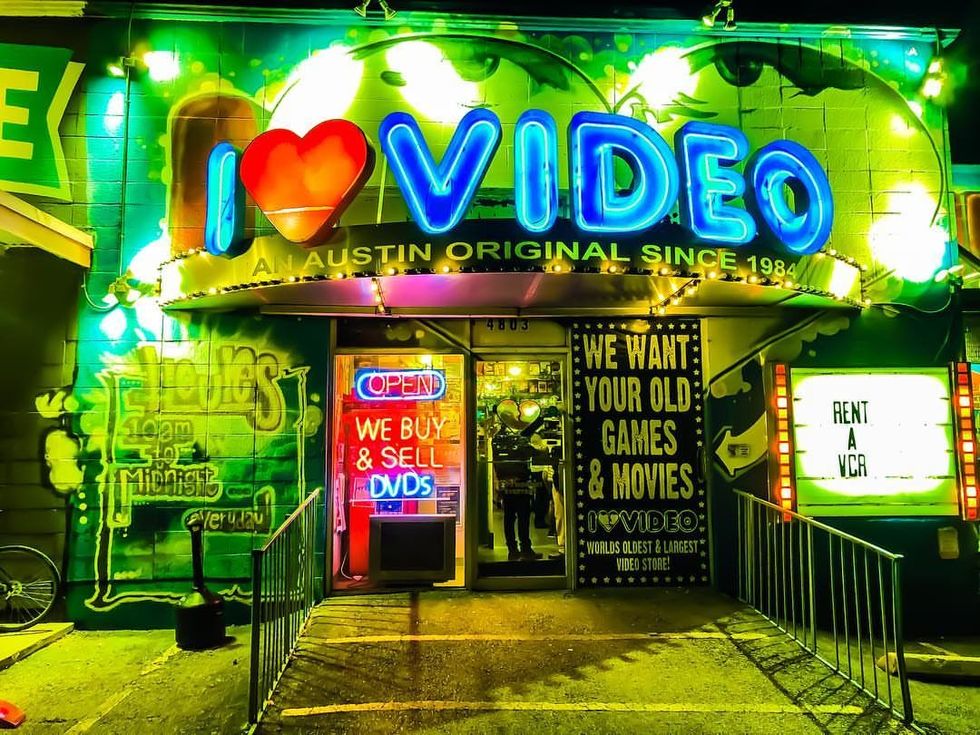 (Facebook)
I Luv Video, located on Airport Boulevard, serviced film enthusiasts in Austin for 35 years before owner Conrad Bejarano announced that the self-proclaimed "oldest and largest video store in the world" was closing for good on Sept. 1. But rather than sell his inventory and cut his losses, Bejarano is looking for a potential new owner to faithfully steward his collection of roughly 120,000 films. "It would bring me the utmost joy to pass the torch to a group or individual that has the financial capacity to preserve our immense catalog of films," Bejarano wrote in his closure announcement. "My only stipulation is that whomever does so gives the community access to our vast film library."

Magnolia Cafe West (Lake Austin)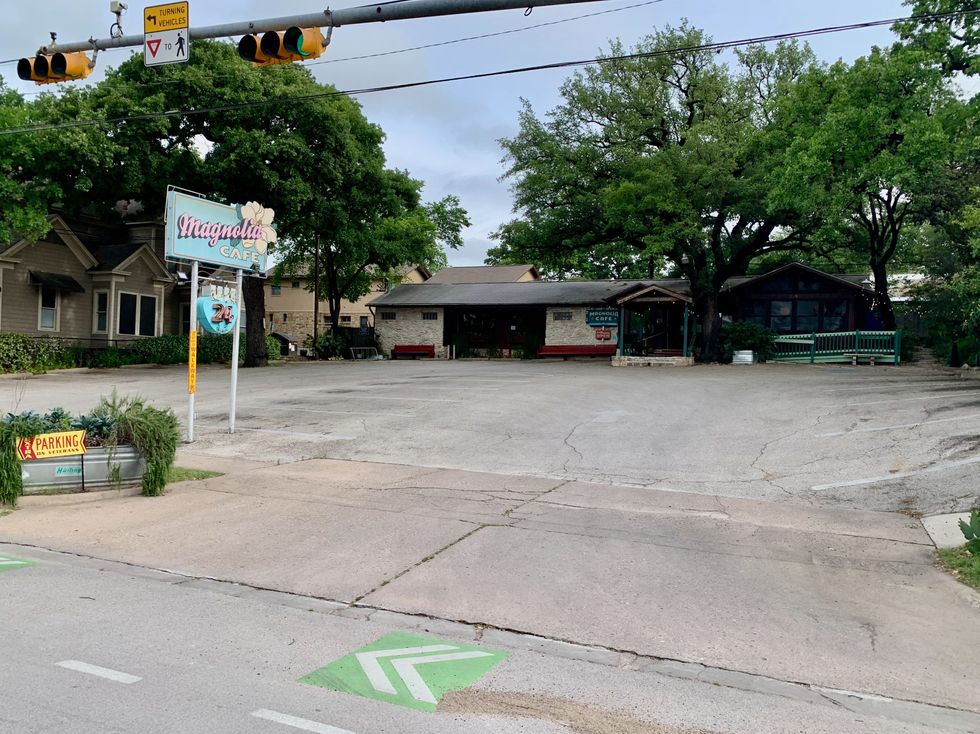 (Austonia)
For more than 40 years, Magnolia Cafe welcomed weary students and wired festival-goers, serving up dinner plate-sized pancakes and bottomless coffee 24 hours a day. The omelettry owner Kenny Carpenter originally opened the Lake Austin space in 1979 as an auxiliary location called Omelettry West; he later sold it to partner Kent Cole, who rechristened it to Magnolia Cafe in 1986. The restaurant announced in April that it was closing for good, but mourners can still get their fix at the South Congress location, which opened in 1988.

Mugshots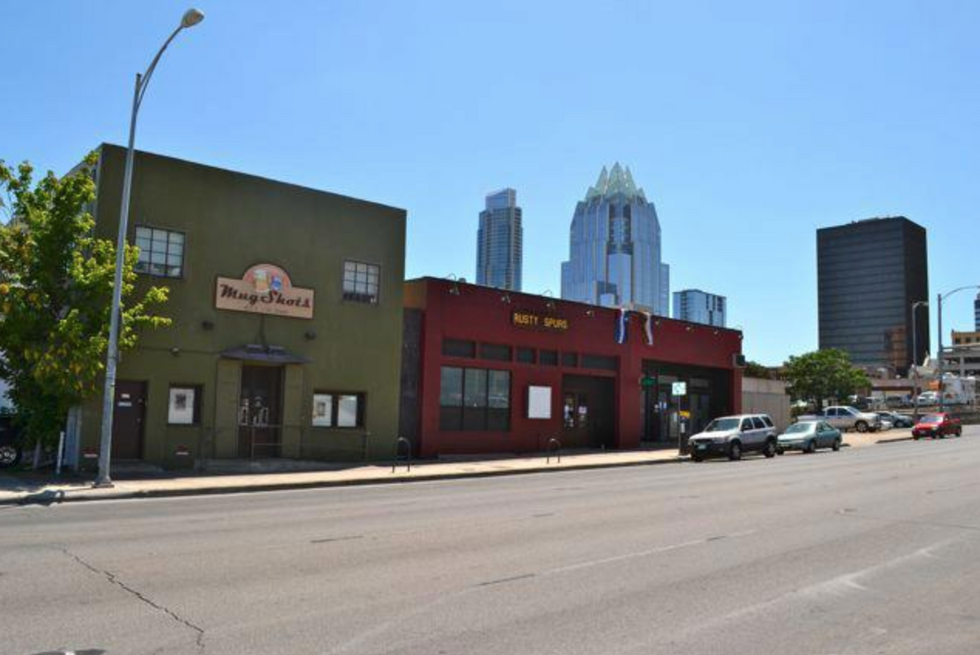 Iconic MugShots Bar closes after 18 years
(Facebook)
Since 2002, 7th Street dive bar Mugshots offered a respite from the Dirty Sixth mayhem while still giving patrons plenty of opportunities for debauchery. True to its name, the downtown haunt plastered its walls with photos of customers that were taken in the property's photo booth. In a Sept. 13 Facebook post, owners Marcos Canchola Brian Hyde announced that Mugshots permanently closed its doors on Aug. 31. The watering hole is survived by a handful of other Canchola-and Hyde-owned properties around Austin, including Barfly's, the Hideout Pub, Bender Bar & Grill, Violet Crown Social Club, the Pour House Pub, and Pourhouse Pints & Pies.
Shady Grove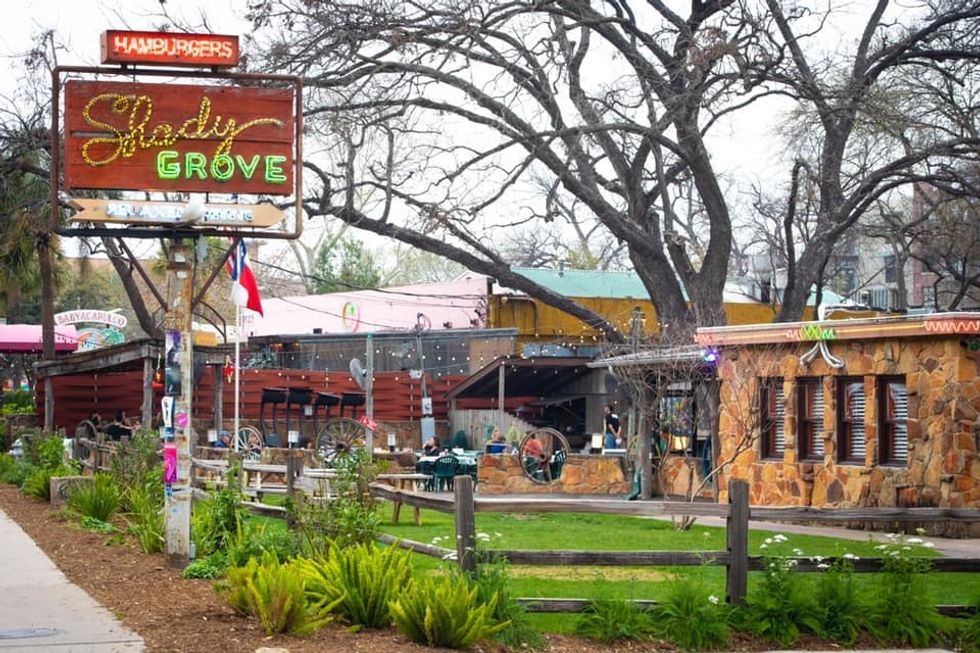 (Facebook)
After fielding Zilker Park foot traffic for 28 years, Shady Grove slung its last green chili cheeseburger in May. Opened in 1992 by Chuy's co-owners Mike Young and John Zapp, the Barton Springs Road eatery became an Austin staple with its iconic lasso signage, Southwestern cuisine and live music Thursdays during the summer. The one-two punch of skyrocketing rent and COVID-19 closures likely forced Shady Grove to shutter, but patrons can still get their Tex-Mex fill at the walking-distance Barton Springs Chuy's.
Threadgill's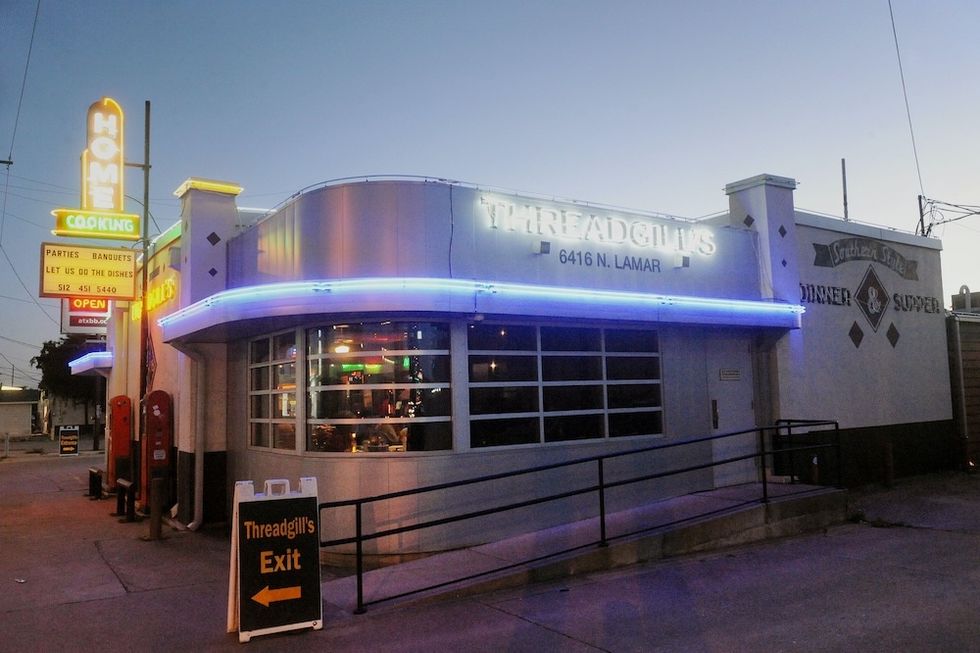 (Facebook)
Threadgill's owner Eddie Wilson announced in April that he was selling the restaurant, beer joint and music venue, closing the curtain on one of Austin's most iconic businesses. Bootlegger and country music enthusiast Kenneth Threadgill secured the first beer license in Travis County and opened the converted Gulf filling station on North Lamar—then outside Austin city limits—in 1933, as soon as Prohibition was repealed. Wednesday night singing sessions attracted droves of hippies, beatniks and folkies in the '60s, including burgeoning blues-rock howler and University of Texas undergrad Janis Joplin. Wilson—who also co-founded the hallowed Armadillo World Headquarters music venue in 1973—bought and renovated the property in 1981. For nearly four more decades, it drew locals and tourists alike with its electrifying performers and mouth-watering chicken-fried steak. (A second location, Threadgill's World Headquarters, operated on Riverside from 1996 to 2018.)

Vulcan Video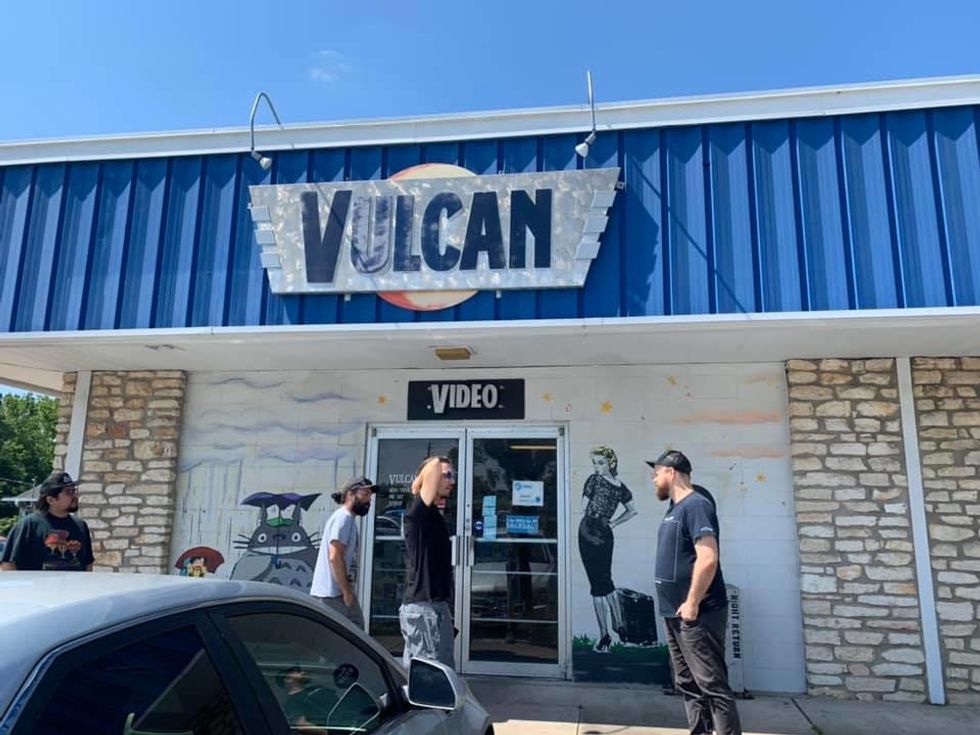 (Facebook)
After servicing movie buffs for 35 years, Vulcan Video announced in April that it was cutting to black and permanently shutting its doors on Russell Drive. The beloved independent movie shop opened in 1985 amid the VHS rental boom and weathered several seismic industry shifts over the decades, including the rise (and fall) of mega-chains like Blockbuster and the dominance of streaming services. Vulcan Video's inventory comprised renowned classics, underground gems and rare imports, weaving a rich tapestry of movie history and giving fellow cinephiles a place to hang out and talk shop.

Iconic Austin businesses that are still open
Thankfully, some iconic Austin businesses have weathered the pandemic by experimenting with new business models, implementing new safety regulations or receiving much-needed relief funds. Here are a few of them:
El Patio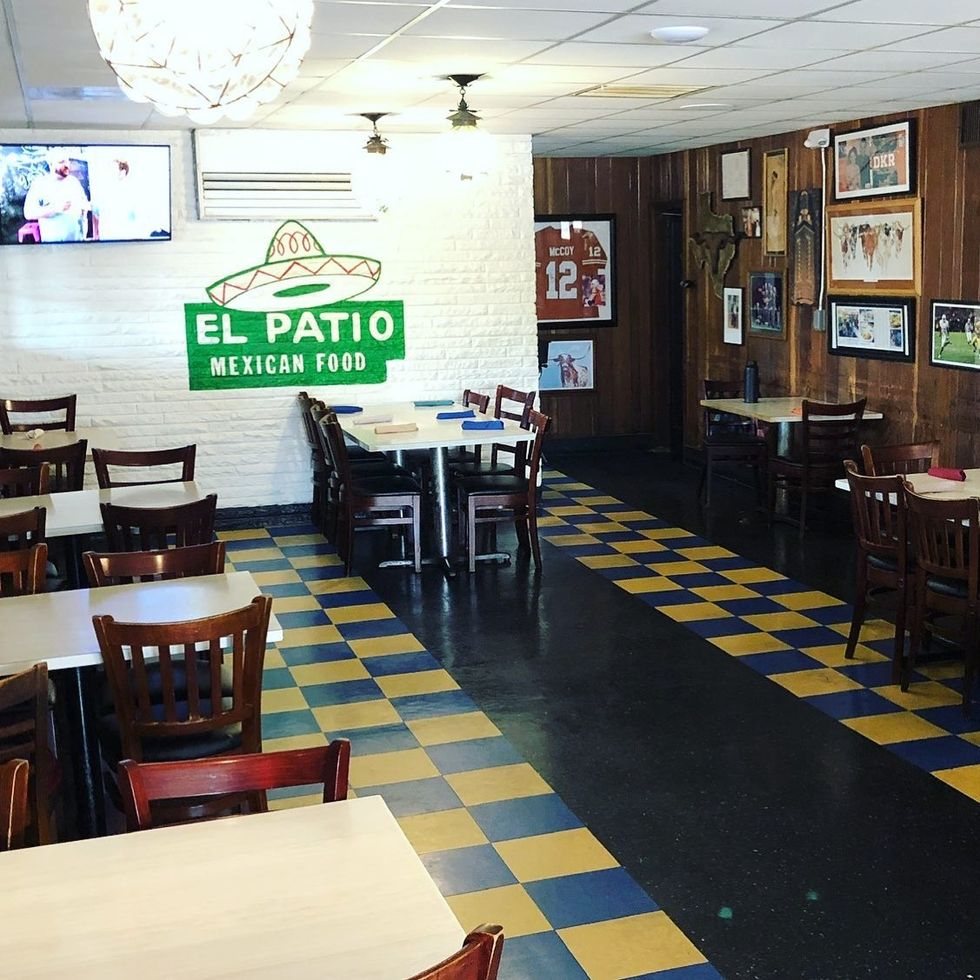 (Facebook)
Tex-Mex trailblazer Paul Joseph began working at the Schoonerville restaurant in the early 1950s, and in 1954, he bought the building and transformed it into El Patio. The Guadalupe Street mainstay was one of the first Tex-Mex restaurants to grace Austin, and customers can still enjoy savory enchiladas, crispy tortilla chips and frosty margaritas there today. The dining room is currently open for business, and patrons must wear a mask upon entering and being seated.

Fonda San Miguel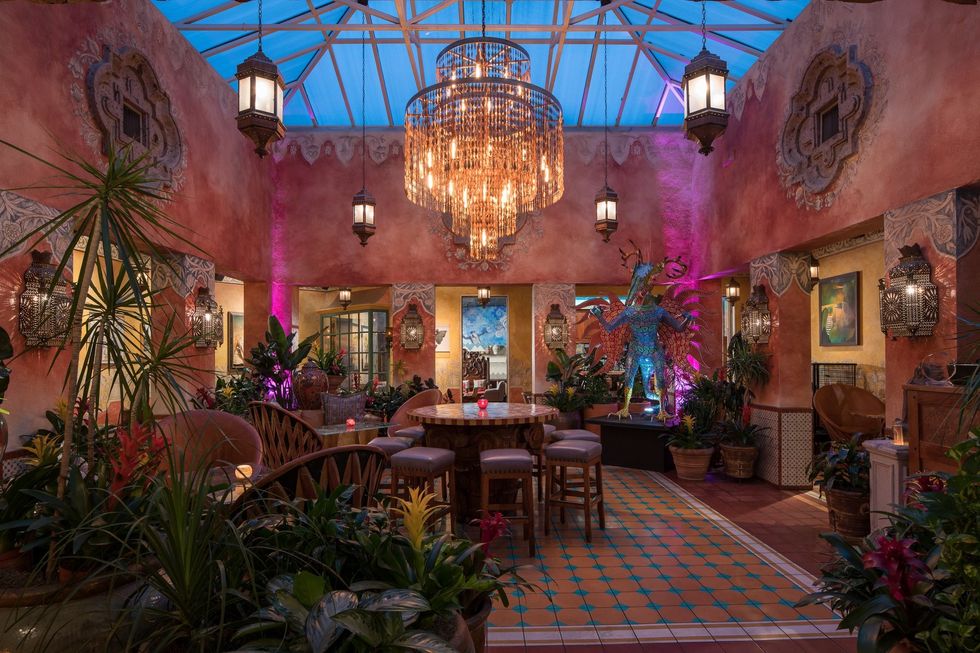 (Facebook)
Modeled after a colonial-era hacienda, Fonda San Miguel has remained one of Austin's most venerated and visibly striking Mexican restaurants since opening in 1975. Customers can marvel at the exotic plants and breathtaking artwork as they enjoy interior Mexican cuisine from Oaxaca, Puebla, Veracruz and Yucatan. Fonda San Miguel reopened in June, encouraging reservations and requiring customers and servers to wear masks.

Sam's Bar-B-Que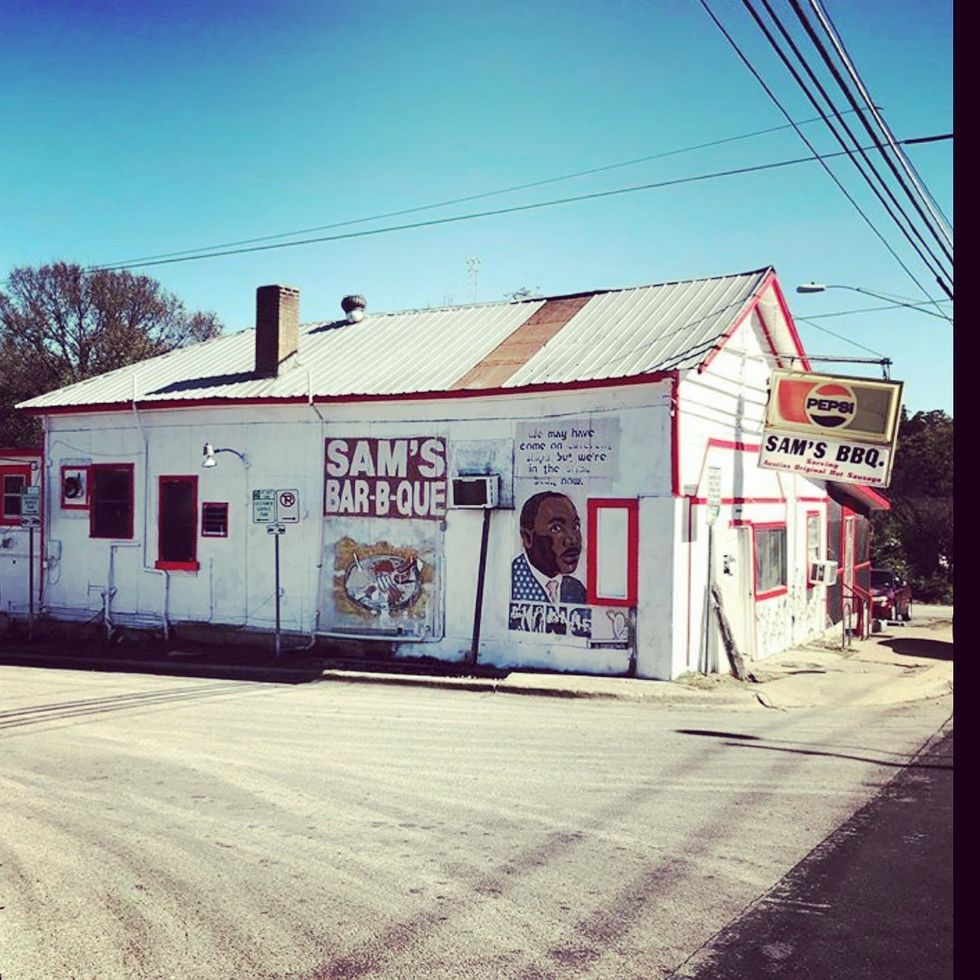 Facebook
Sam's Bar-B-Que is one of Austin's most celebrated and resilient restaurants. Established in 1957 by Sam Campbell, the legendary BBQ joint has survived two devastating fires, a $5 million buyout offer and, now, a pandemic. Still, the East Austin institution remains open for business, serving up dangerously delicious brisket, ribs and sausage along with the promise, "Don't need no teeth to eat our beef."

Top Notch Hamburgers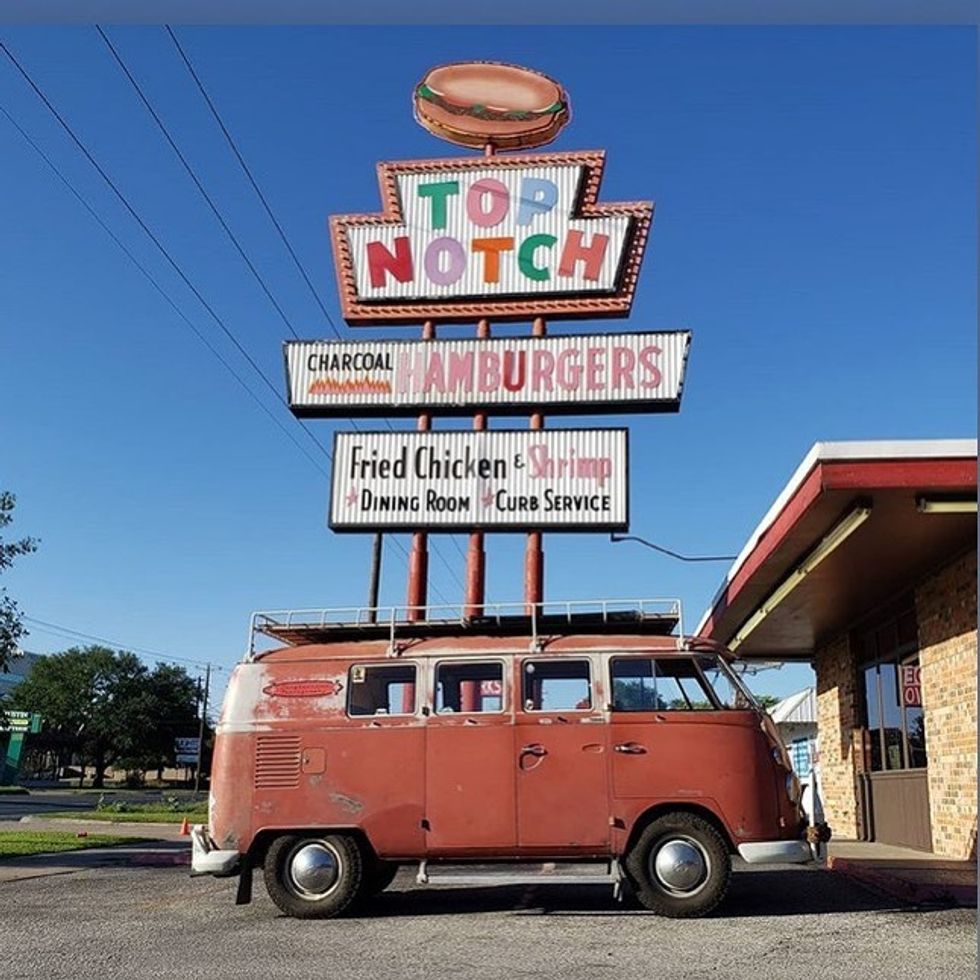 (Facebook)
This Burnet Road institution has been serving charcoal-grilled burgers and fried chicken via carhop since 1971, and it was immortalized in Richard Linklater's 1993 coming-of-age stoner comedy Dazed and Confused. Top Notch and Galaxy Cafe co-owner Kelly Chappell received a PPP loan in April, and Top Notch is currently open for pickup orders placed in-person, over the phone or online.

Quality Seafood Market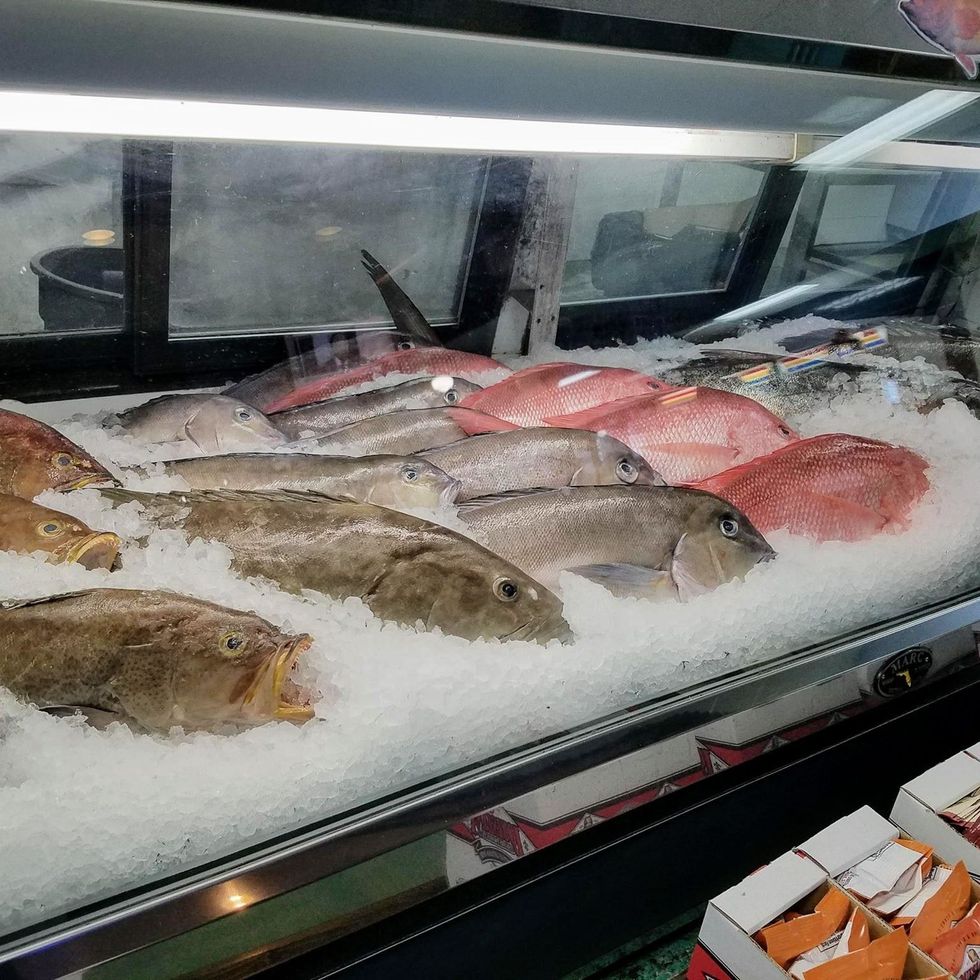 (Facebook)
Quality Seafood Market opened in 1938 as a humble stall in Starr's Fruit and Vegetable Market on Congress Avenue and has since evolved into one of the city's best-known seafood markets and restaurants. Now situated on Airport Boulevard, the market and restaurant is open Tuesday through Saturday. Curbside dinners for two are also available with a 24-hour notice.

Want to read more stories like this one? Start every day with a quick look at what's happening in Austin. Sign up for Austonia.com's free daily morning email.
Austin may end up staying above freezing through mid-December, a departure from typical temperatures this time of year.
The average first freeze in Austin and San Antonio usually happens around now, as the National Weather Service pointed out Monday.
The average first freeze in Austin and San Antonio is typically right about now. No freezes for the foreseeable future. There have been some years where the first freeze didn't happen until January!

— NWS Austin/San Antonio (@NWS Austin/San Antonio) 1638210545
Still, Austin's Mediterranean-style climate has a wider range of first freezes than many other places and we're subject to cyclical influence, says Monte Oaks, a meteorologist with the NWS.
One influence is La Niña, a climate pattern that happens in the Pacific Ocean every few years. This is the second La Niña winter in a row, an occasion known as a "double-dip." While its impacts are far-reaching and can impact weather around the world, the U.S., in particular, is expected to experience an impact on temperature and precipitation from La Niña. The National Oceanic and Atmospheric Administration said earlier this month that La Niña conditions have already developed, and in Austin, its effects have been on the mild side. As a result, Austin could have a delayed first freeze and an earlier last freeze than typical.
Many are on edge heading into winter after witnessing Winter Storm Uri hit Texas in February. The power outages caused by a failure to winterize the grid led to the death of hundreds, and in the imminent possibility of another hard-hitting weather event, Texans are still at risk.
Experts told The Texas Tribune that the state hasn't done enough to prevent another winter blackout. Plus, recent analysis by the Electric Reliability Council of Texas revealed the grid is still vulnerable and many power plants could be forced offline under extreme conditions. As KXAN reported, the cold blast last winter came about through a stratospheric warming event—unrelated to La Niña—that brought the intrusion of Arctic air from the North Pole. This year, winter is expected to bring fewer freezes and less snowfall.
Locally, Austinites dealt with conditions of broken water pipes, a boil water notice after water treatment plants shut off, and an outage that left thousands without water. On top of that, many also lacked gas and heat and opted to warm up in their cars.
The city has completed prep work in case of another extreme weather event. Austin Energy increased vegetation management, further sectionalizing circuits and developing processes to reduce power in the downtown network. And Austin Water carried out repairs at most of its water treatment plants, dispatched heaters, sand, and more winter equipment, and plans to have all exposed pipes insulated by the end of 2021.
The Texas sun is an encouraging sign in the face of cold conditions. Oaks says more sunshine allows temperatures to warm up. For now, the National Weather Service has only found one recent freeze at the sites they track in Austin, which happened at the airport on Nov. 23.
Just as the world takes a breath from the Delta variant-induced third COVID surge that pushed hospitals past capacity this summer, a new variant—the omicron—is forcing countries around the world to once again consider shutting their doors.
It's too early to tell whether the variant will have the devastating effects of the Delta variant, the Mu variant—which accounted for 3% of U.S. cases before dropping off almost entirely by October—or somewhere in between. But as omicron continues to rise sharply in all provinces of South Africa, the Biden administration is reintroducing some travel restrictions that went into effect Monday.
As the variant spreads to countries around the world, including Canada, the Netherlands and Hong Kong, the World Health Organization declared omicron a "variant of concern"—though some are calling the move premature.
What is omicron?
The omicron variant, B.1.1.529, is now under strict watch from the WHO after quickly spreading throughout Southern Africa.
It's genetically different from the Alpha and Delta variants and has up to 30 mutations in its genetic code, leading some to worry that the risk of retransmission from those who have already had COVID could be high. The strain's mutations could also aid omicron in beating out other strains and spreading more quickly to hosts.
Omicron is the latest version of the coronavirus to cause concern. Here's what we know about where it's spread so far and what makes it different than other variants that came before. https://t.co/ncciXnIuw9
— The New York Times (@nytimes) November 29, 2021
It appears to be doing the trick. While an Associated Press report found that case numbers in South Africa are still well below other pandemic peaks—3,220 new cases were reported in South Africa on Saturday— up to 90% of new cases in the South African province of Gauteng are omicron.
The strain's effects seem to be mild so far, and hospitals haven't been overburdened yet, though hospitalizations are rising.
And doctors worry that the full extent of the variant hasn't been realized. Vaccine hesitancy is strong among South Africa's youngest population—22% of those aged 18 to 34 are vaccinated—and most of those infected with COVID have been in those younger age groups. Doctors worry that older age groups will be more adversely affected.
And while experts in the country expected a fourth surge and possible variant, the omicron still came as a "shock" as it quickly spread to all nine South African provinces and other continents. It's now the first strain labeled as a "variant of concern" since the Delta variant.
It's unclear if the variant is more immune to vaccines, although some signs indicate that it's a possibility.
Where has it been detected?
The omicron strain still hasn't been detected in dozens of countries, and it's far from the first strain to make a mark since Delta. But it's coincided with a quick uptick in cases in South Africa, where it was originally found, and became the dominant strain in Pretoria, a city of around 750,000, in just a few weeks.
Omicron is now present in nearby Botswana and has jumped on board flights to Europe, Asia, Australia and North America. Hong Kong has detected three cases, while 10 European nations including the Netherlands, the United Kingdom, Portugal and Germany have found a total of 45 cases. Canada has detected three cases, and none have yet been found in the United States.
What has been done?
Against the wishes of both South Africa and the WHO, several countries have decided to once again shut their doors.
After detecting an omicron case, Israel decided to bar entry to foreigners, while Morocco suspended incoming international air travel for two weeks. Dozens of countries are restricting travel from Southern Africa to South Africa's chagrin—the government said travel restrictions are "akin to punishing South Africa for its advanced genomic sequencing and the ability to detect new variants quicker."
The WHO also called for borders to remain open as closing borders appears to have a limited effect on the spread of variants, and many countries are hesitant to clamp down on restrictions that have limited its citizens for so long.
The United States said in a statement Friday that it would restrict travel from eight southern African countries except for citizens and permanent U.S. residents who test negative for the virus.
White House Chief Medical Adviser Dr. Anthony Fauci said Sunday that it's "too early to say" whether tightened COVID restrictions will be needed to combat omicron but that citizens must be ready to do "anything and everything" to prevent its spread.
When will we know more?
The WHO said it will take around two weeks to gauge the full effects of omicron, from its ability to evade vaccines to its contagiousness.
For now, countries have once again urged their citizens to get vaccinated. Some vaccine companies have already spoken about the strain, including Moderna, which said Sunday that a new vaccine that protects against the variant could be released in early 2022 if needed.
For now, Fauci said that the country must "prepare for the worst" just in case omicron becomes the culprit of yet another surge.
"Inevitably, it will be here. The question is will we be prepared for it? If and when, and it's going to be when, it comes here hopefully we will be ready for it," Fauci said.
Homeowners in Windcrest, Texas don't take Christmas lightly. Decking out their home in thousands of lights, one Windcrest couple even won ABC's Texas episode of "Great Christmas Light Fight" that aired Sunday.
Known as "Christmas sweethearts," John and Brenda Wilson were awarded $50,000 after going up against fellow Texans, including a family in Amarillo and two families in Corpus Christi, in the ninth season premiere of the lights show.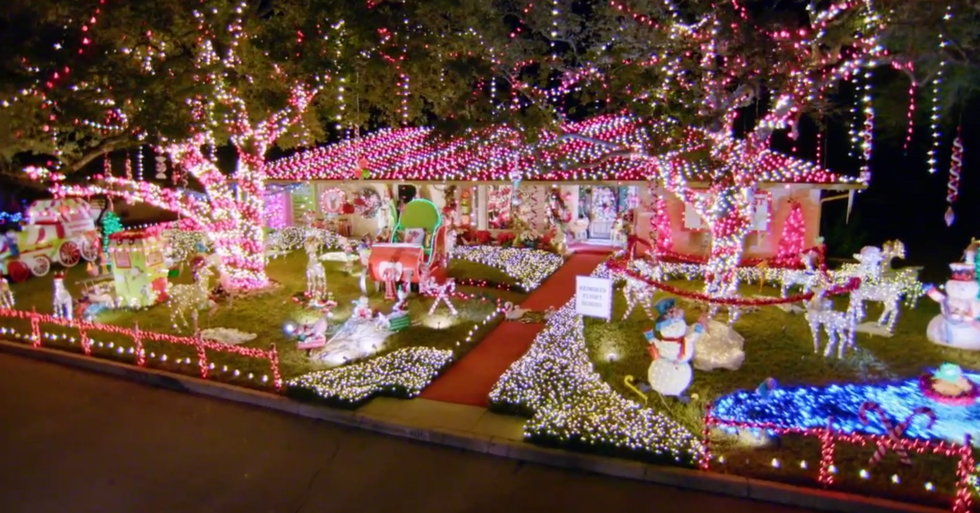 (Great Christmas Light Fight)
Their holiday display featured a hand-built sled, a train called the Peppermint Expressway with actual peppermint smoke coming out of it and Santa's reindeer "in training." Designer and judge Taniya Nayak noted the linework of the lights displayed on the roof and the positioning of the red and lime green color palette.
"Right off the bat when the lights turned on, I couldn't believe how beautiful these peppermint lights were... it's just such a fun, happy, yummy, delicious vibe to it," Nayak said when she announced the Wilsons were the winners. "It really made a smile go from one ear to the other on my face."
Judge Nayak said she also enjoyed that their display had different stories behind each section.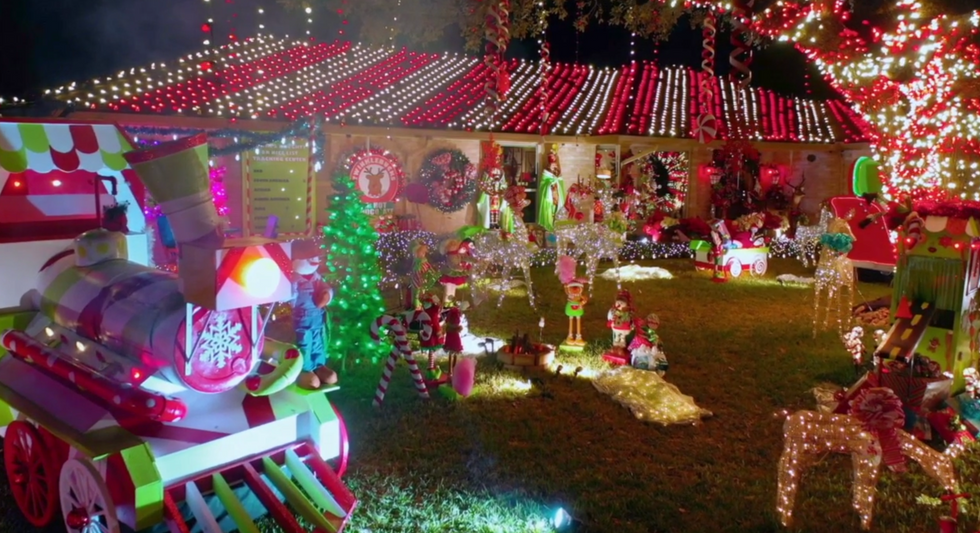 (Great Christmas Light Fight)
John, or "Mr. Christmas" as Brenda called him, said he has been putting on a Christmas lights display for over 20 years—and it's only got better since he met his Mrs. Clause 12 years ago. The two said they met online and were 98% compatible.
"Brenda and I grew up back in the 50s when things were very simple, so we wanted to create something from when we were growing up," John said on the show.
And their efforts paid off: along with their monetary prize, the couple earned a light-bulb-shaped trophy.
KSAT reports the home got the attention of the show's casting directors last year, who encouraged them to apply to be on the show. The show was then shot last year, but the couple didn't learn they won until this year.
While being on the show is their intro to stardom, locals are familiar with the Wilsons' yearly display in the light-centric Windcrest. Each year their home is part of the Windcrest Light Up, a decades-old tradition where residents go all-out with their holiday light displays. They've won at least three grand prizes in the Windcrest contest and several other category first-place prizes.
The Windcrest Light Up kicks off Dec. 4.