Never miss a story
Sign up for our free daily morning email...
...and afternoon text update
Get connected with our daily update
(Ascension Seton)
The COVID-19 vaccine is now being distributed across Texas by both Pfizer and Moderna, with frontline healthcare workers and EMS first responders among the first recipients. With wider access on the horizon, some are wondering: Will I be required to get vaccinated to return to work?
Legally, yes, local employment lawyers told Austonia. And economically, a mandate or incentive program to ensure employees are inoculated just makes sense.
---
"I would say that it's going to lean pretty seriously toward (businesses) requiring vaccines for all employees," trial lawyer Daniel Ross told Austonia.
Ross's firm, Ross Scalise Law Group, specializes in employment law and has heard from a number of employees concerned about pandemic-era workplace protections.
Although there are exemptions that would apply if a business decided to mandate a vaccine, such as in the case of religious beliefs, pregnancy and disability, generally an employer can require its employees to be vaccinated.
"The (U.S. Equal Employment Opportunity Commission) has basically said that privacy rights of employees to refuse a vaccination does not overrule the benefits of health and safety to the other employees and the population in general," Ross said.
The pandemic is unprecedented in recent American history, but a vaccine mandate wouldn't be totally new.
Schools often require students to be vaccinated against certain diseases as a condition of enrollment, although they too must observe exemptions protected under the law.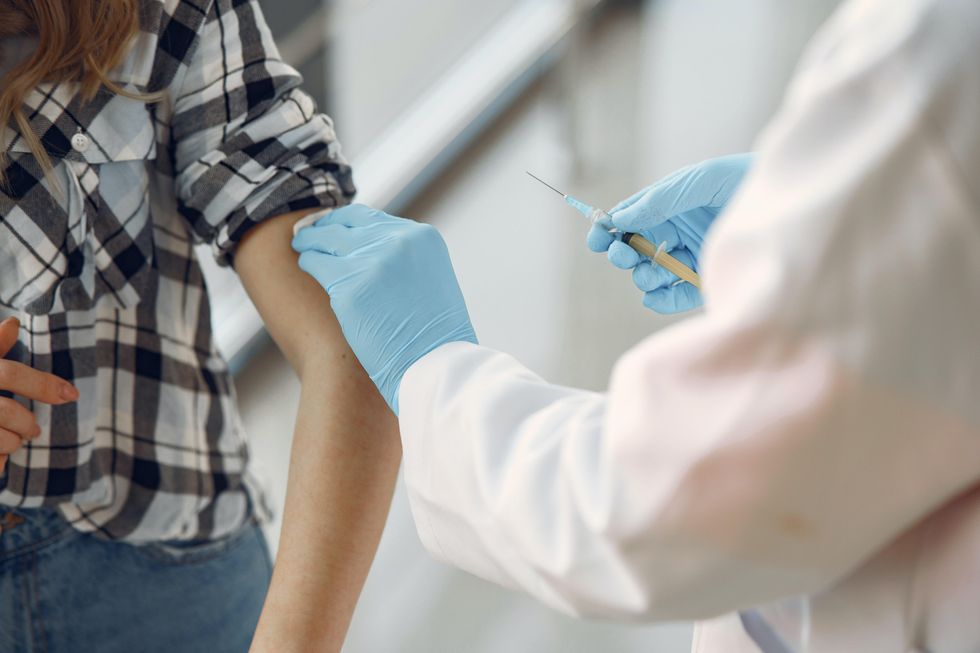 And some states require hospital workers to get vaccinated against the seasonal flu each year, said Stephanie Taub, an attorney at the First Liberty Group, a Plano-based law firm that focuses on religious freedoms.

But there are exemptions that apply in the case of current workplace policies—and would if a business imposed a vaccine mandate.
Typically, an employee and employer would work together to arrive at an accommodation that serves both parties.
Tuab gave the example of an employee who observes the Sabbath. In such cases, the employer may allow for the person to work other days of the week to ensure their religious freedoms are protected.
During the pandemic, many employees have raised concerns about working in an office because of underlying conditions or their age, both of which could put them at risk for a more severe case of COVID-19—and dying from it. An employer, in this case, may allow that person to work from home.
"That's a very common accommodation," Ross said.
None of Austin's major employers—which include tech companies such as Apple, Dell and IBM; government entities such as the city of Austin, Austin ISD and the University of Texas at Austin; and hospital systems such as Ascension Seton and St. David's HealthCare—have yet announced a vaccine mandate.
But they could, legally. They may also consider an alternative route.
Daniel Hamermesh, a professor emeritus in UT Austin's economics department, said he would consider an incentives program, such as giving employees a $100 bonus if they receive the COVID vaccine.
"If I were an employer who depends upon customers coming in, I would like to be able to advertise all the people who would be serving you as coronavirus-free because they had been vaccinated," he told Austonia. "To me, this is a very good way to attract customers."
Such a program would likely appeal to offices and other workplaces—in addition to retail establishments—because of the costs of absenteeism and healthcare premiums, both of which could increase if employees return to work without being vaccinated.
An incentive program also skirts the legal requirements of a mandate—and the possibility of any political backlash.
"No one's going to refuse to go to a place because the workers are vaccinated," Hamermesh said.
First score made by LAFC. (Sonia Garcia/Austonia)
Austin FC couldn't find the stamina to fight off a 2-0 loss against LAFC for their inaugural match on Saturday.
The match, which saw No. 21 Austin FC go head-to-head with No. 2 LAFC in Los Angeles, was broadcast nationally on FOX and FOX Deportes.
Eleven players took the stage as Austin FC players for the first time, with five starters making their MLS debut. "Ringleader" Alex Ring took the captain's armband and wore it well. The defensive midfielder could be seen leading his teammates through their first ever match, but it wasn't enough to stage an Austin takeover in LA.
In the signature style of Head Coach Josh Wolff, the team played with quickness and intensity, nearly connecting on several fast breaks. It was harder for them to stay in front, however, something that Wolff credits with quick decision making and a tough LAFC defense.
"We have a quick attacking team, but I think when you make quick attacks and it fizzles it's just about some decision making," Wolff said. "Are we in position to finish attacks? If not, can we reestablish our attack and get stuff better?"
The club was given some generous breaks from No. 2 LAFC, who had one or both of their star DPs out for the half. While forward Diego Rossi is out for the entire match due to a hamstring injury, Carlos Vela was accidentally pulled too soon on what turned out to be a miscommunication.
"He gave us the sign that he needed to come off," LAFC Head Coach Bob Bradley said on broadcast. "I can't say more than maybe it's my fault."
LA pulled some dramatics and slowly gained more possession throughout the half, but ATXFC's defense wasn't initially as shaky as it seemed in preseason. Jhohan Romana has pulled his weight in getting the ball out of goal, and a 34-year old Matt Besler held his own in center back.
As the second half commenced, however, it became clear that LAFC had the advantage over Austin's first major league team.
Goalkeeper Brad Stuver had his work cut out for him, fending off 24 shot attempts, 11 of which were on goal. He didn't have much time to prepare, either: in the first 30 seconds of play, Stuver had already made a save to keep the match 0-0.
LAFC finally connected in the 61st minute of play as Corey Baird shot one into the bottom right corner. The team capitalized off their momentum and put one past Stuver a second time, drawing roars of approval from the LAFC crowd.
While some last-minute attempts from Jon Gallagher and others were made, Austin FC didn't have the endurance to bring a tie. After seven additional minutes of stoppage time, the club lost their first match 2-0.
While the scoreboard tells one story, Wolff said that the team did well considering the skill of LAFC and the pressure of their club debut.
"We've got to be realistic," Wolff said. "This is the first time this organization has been in front of TV with an opportunity to show itself and I think there were some promising moments. And we're going to maximize those and continue to try to develop those, but there's lots to build on."
The team may have lost, but it still won the support of thousands of Verde fans, dozens of which made it to watch their team's first match. When Stuver and the team made it to bthe stadium, Los Verdes fans were already there to show support, and Stuver said his wife saw the same back in Austin.

"The moment that we pulled into the stadium, we saw Black and Verde fans cheering us on as we got to the stadium," Stuver said. "During warm up, you can just look around and see different groups sitting in different sections of the stadium and it's just truly amazing to see the support in our first game. We know that we want to give the fans everything, because this we play for the city and we play for them."