Get connected with our daily update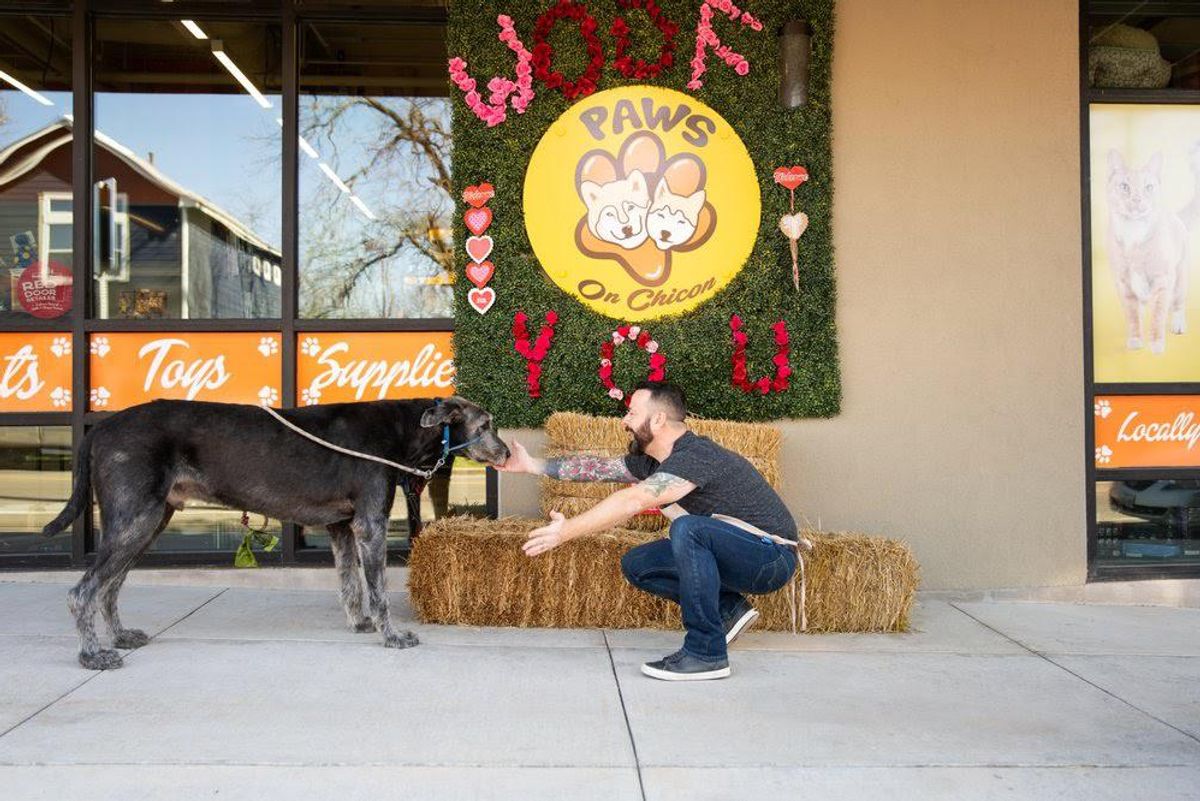 Yelp announced the 10 winners of its winterization fund in Texas, marking nine Austin businesses that will receive $10,000 each to go toward preparing for damage caused by severe weather.
---
Yelp gathered local nominations for businesses in Austin or San Antonio from Dec. 1-17, pledging to split a $100,000 fund between them. The money is meant to help cover costs of insulating pipes, preparing generators and prepping for future issues in the event of another storm like last February's Winter Storm Uri.
Nine of the winning businesses included restaurants, a live music venue and a pet store, among others in Austin. One hangout in San Antonio, Comfort Cafe, also joined the ranks.
Donn's Depot | 1600 W. 5th St.
Housed in a converted 1800's train depot by Donn Adelman, hence the name, Donn's Depot has been providing music to generations of people for more than 50 years. After an already difficult year on the honky tonk hangout, bar manager Michelle Beebe said it was the customers that helped them through the tunnel.
"The essence of Donn's Depot and the heart of this business is our amazing community, truly," Beebe said. "We have an incredibly talented and dedicated ensemble of resident musicians, a bar staff that really loves our guests like family, but none of it exists without our community. It's authentic and rare—an anomaly in a fast-changing Austin."
Mint Salon | 4023 Guadalupe Street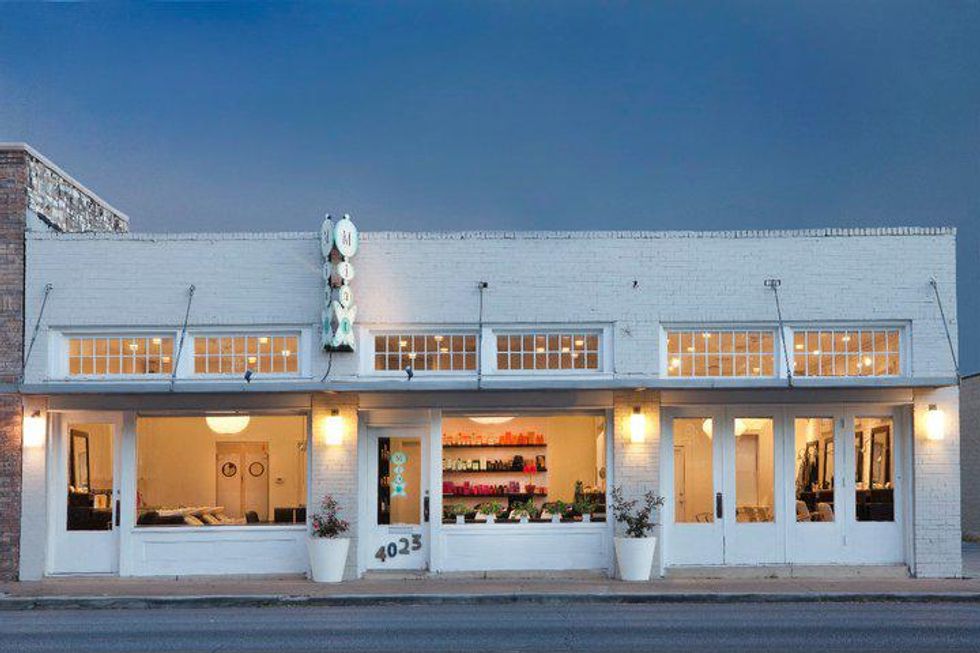 The salon has now been in business for 22 years. (Mint Salon)

While both COVID-19 and the winter storm put pressure on Mint Salon to close, the woman-owned salon will celebrate over two decades of business later this year. Mint Salon owner Melissa Beckham Gass said they plan to use the funds to replace the old windows.
"Luckily, we have the most wonderful clients and they have supported us throughout the pandemic," Gass said. "The Austin community takes care of its local businesses and we are happily celebrating our 22 year anniversary because of them."
Paws on Chicon Pet Store | 1301 Chicon Street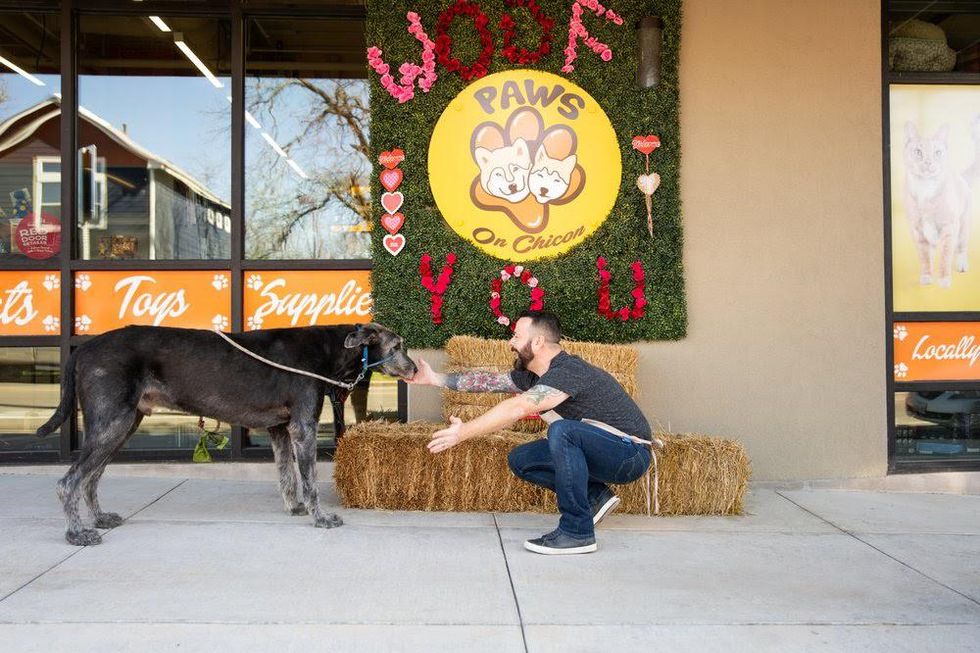 The shop sells healthy food and treats for Fido, as well as supporting local shelters. (Paws on Chicon)
When the winter storm hit Paws on Chicon, owner Keith Zeiler opened his store (with the help of a customer and his four-wheel-drive car!) to sell people their much-needed pet food. Zeiler said the money will be used to purchase generators so the store can hold its annual Doggy Drag Show no matter the weather.
"It was cold. But people needed their pet food as they were running out," Zeiler said. "People needed us and I could not let people's pets go without food so I did everything in my power to make sure they were all fed while we were out of power for seven days."​
Revival Coffee | 1405 E 7th Street
Formerly a loyal customer at all-pink Revival Coffee, owner Gabriela Bucio gave the shop its own revival when she purchased the shop to prevent it from closing due to COVID. Bucio said she's going to continue to give back by supporting the Latin community.
"I would be nowhere without my incredible staff who have been by my side throughout the last two years in which we have all faced unprecedented circumstances," Bucio said. "Of course, thank you to our loyal patrons, especially those who have ridden with us since day one. Without you, none of this would be possible."
Aviator Pizza and Drafthouse | Multiple locations
Originally opened in Elgin by John McElroy and Dr. Ana Lam-McElroy in 2014, Aviator Pizza and Drafthouse uses the family's 30-year pizza-making tradition and has opened new locations in Austin and Kyle.
Crema Bakery & Cafe | 9001 Brodie Lane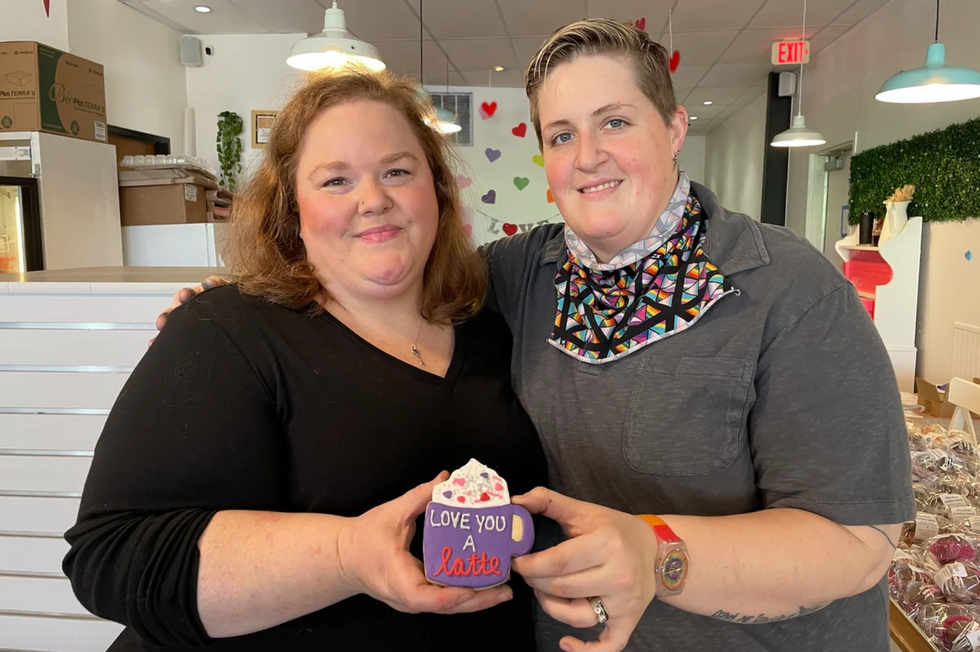 Jessica and Janessa Tomberlin used the winter storm as a way to give back. (Kristin Finan)
During the last winter storm, Crema Cafe owners Jessica and Janessa Tomberlin handed out food, baked goods and inventory to the community instead of closing their doors. And at the onset of the pandemic, the couple offered free sack lunches to those in need.
Foxhole Culinary Tavern | 13995 US-183
Opened in 2014 with the goal of bringing Downtown nightlife to the north side, Foxhole Culinary Tavern has a mission of "bringing the community closer" with Texas-inspired dishes.
Kismet Cafe | 1000 E 41st St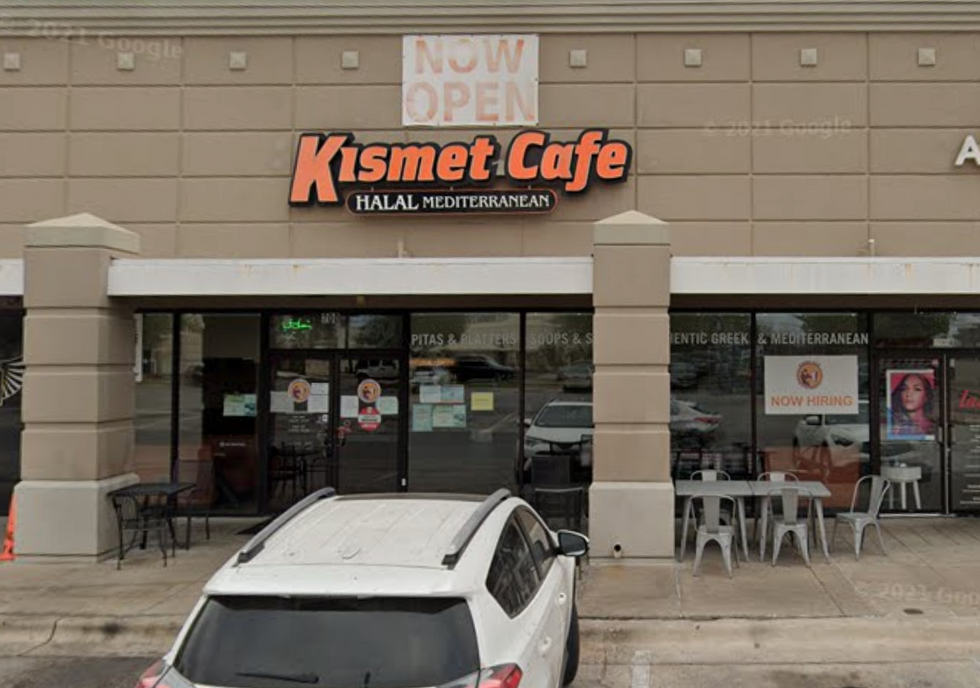 Kismet Cafe has since moved from its original location. (Google Maps)
A UT neighborhood favorite, Kismet Cafe was opened in 1991 and has remained family-owned and operated since. The restaurant offers meat plates over rice plates, vegetarian and vegan Plates and wraps.
Taste of Ethiopia | Multiple locations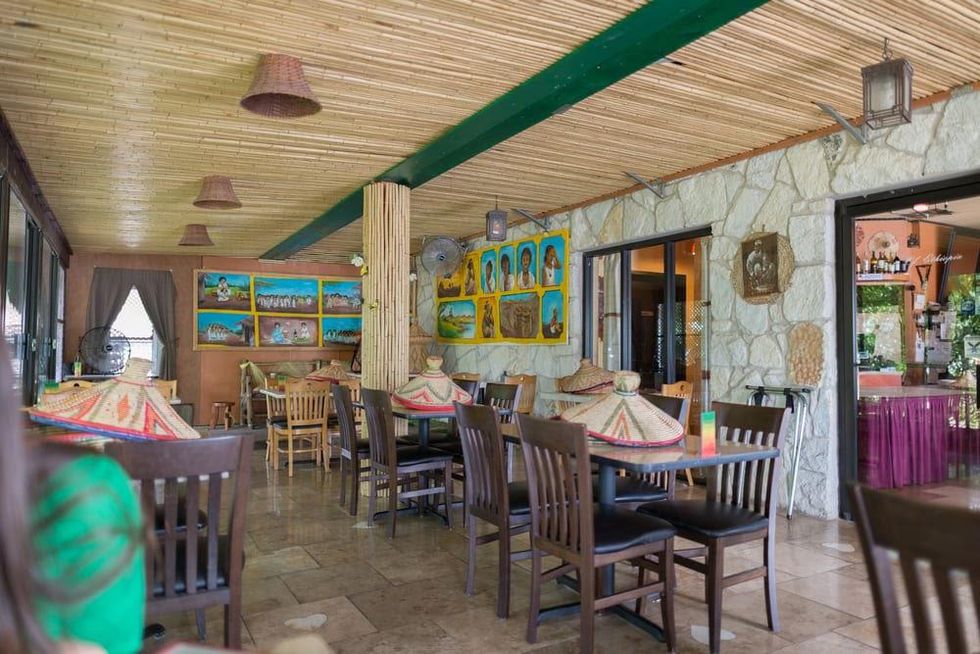 The restaurant promises a new experience for all eaters. (Taste of Ethiopia)
Originally founded in Pflugerville in 2008 by Woinee Mariam and Solomon Hailu, Taste of Ethiopia has since expanded to Austin. The restaurant serves Mariam's family recipes, giving everyone a taste of her home.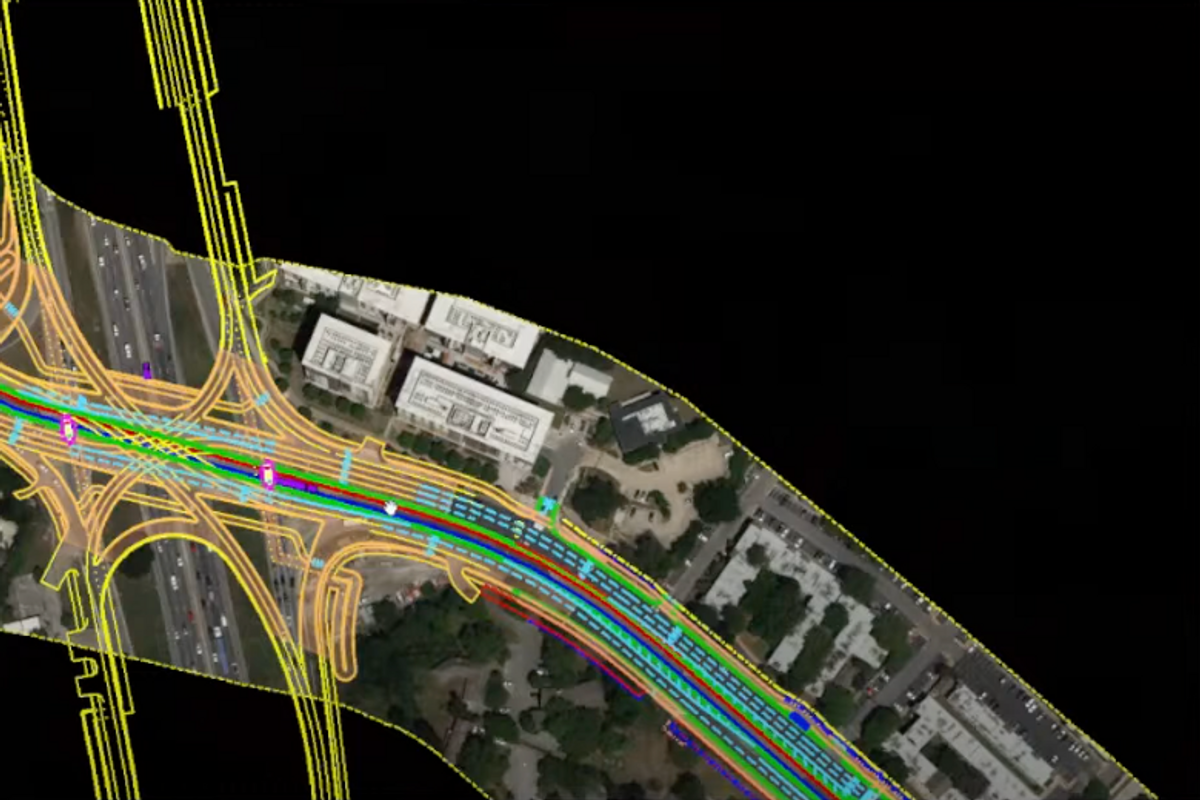 Designs for stations along Project Connect's Blue Line were presented this week, giving a detailed look at what part of the rail system extending from downtown to the airport could look like.
The planned stations that have gotten the latest focus include Waterfront, Travis Heights and Lakeshore stations past Lady Bird Lake.
At the Waterfront station, the preliminary design aims to prevent visual obstructions and save on costs. This is accomplished by a transit guideway that will lower from the bridge to a level station.
Heading onto East Riverside Drive, the light rail faces a curve requiring a slow down to about 10 miles per hour.
The Travis Heights station could involve relocating a pedestrian crosswalk zone at Alameda Drive to Blunn Creek. Since light rails can't effectively operate on a steep grade, this allows the transit guideway to avoid that.
From there, the rail will extend to the Norwood Park area, and though it will reach along the right-of-way zone, the park will be able to remain open.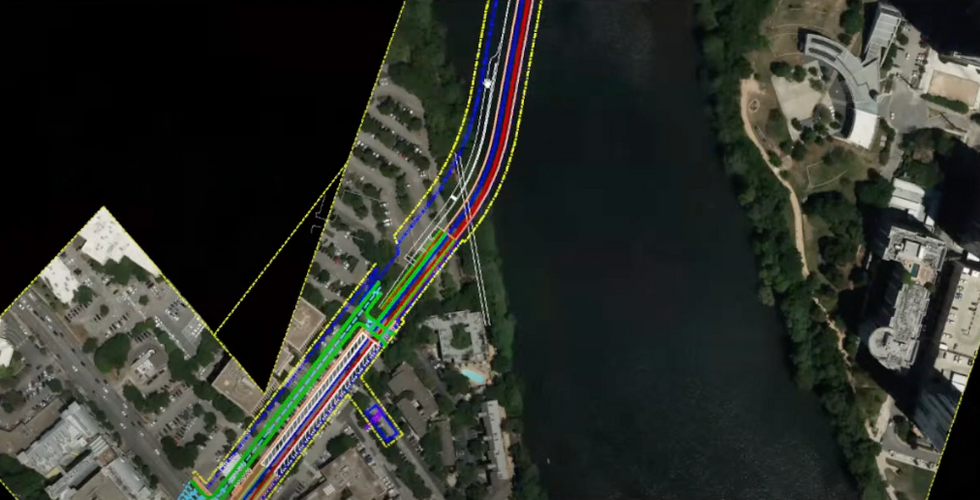 A view of the Blue Line by Lady Bird Lake. (Project Connect)
The line involves some coordination with the Texas Department of Transportation. That's because the department is working on an intersection that will have to be built before the phasing of the section of the Blue Line involving an I-35 crossing.
When it comes to the safety of cyclists and walkers, design ideas include a pedestrian hybrid beacon by East Bouldin Creek that would provide a protected signal to cross. And for the intersection TxDOT is carrying out, Project Connect is working with them on pedestrian access across the intersection. It could involve shared use paths along the street and crossings beneath it.
This summer, the public can expect 30% of design and cost estimates to be released. Though the project was $7.1 billion when voters approved it in November 2020, the latest estimates factoring in inflation and supply chain constraints show it could ultimately be upwards of $10 billion.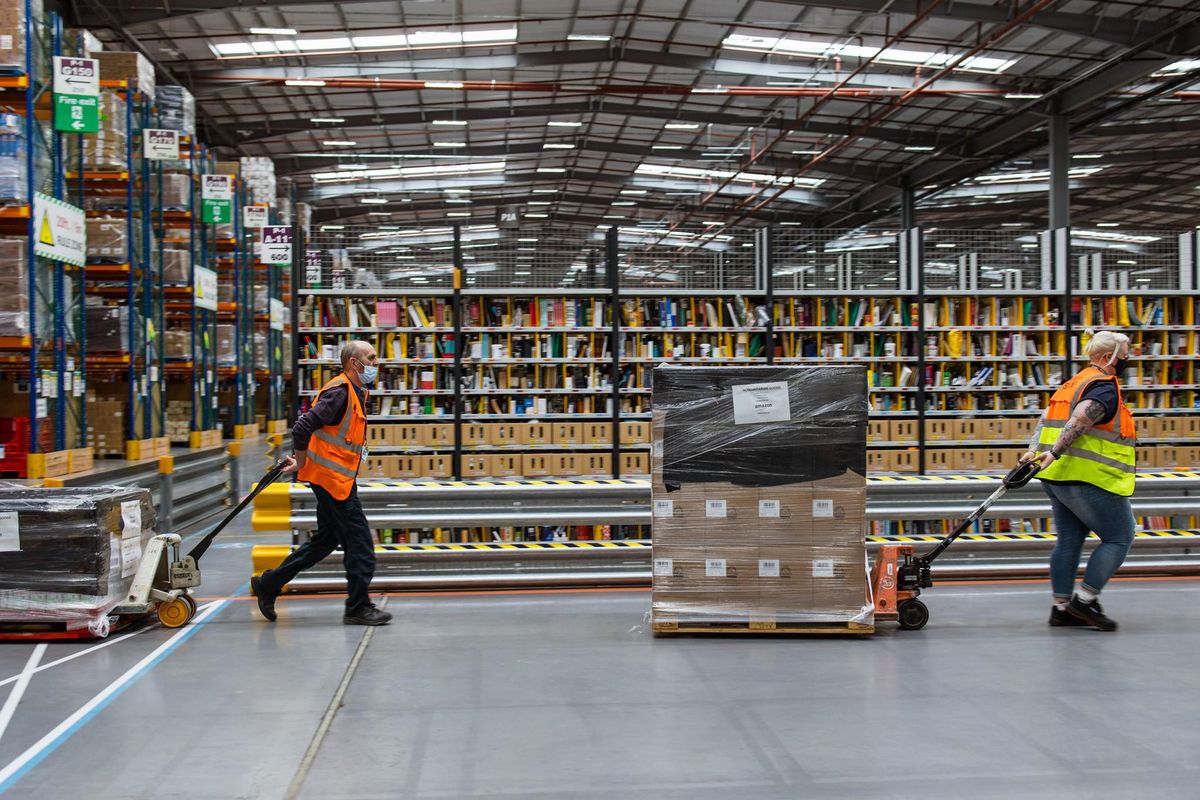 Plans for an Amazon warehouse in Round Rock—a $250 million project slated to be a large distribution center—are on hold.
This comes just after the tech giant had its worst financial quarter in seven years.
The details:
Late last year, it announced an expansion at the Domain adding 2,000 more corporate and tech jobs.
Amazon still owns the site in Round Rock. Plans for it are unclear.
Early this week, the Wall Street Journal reported that Amazon is aiming to scrap warehouse space as it faces a slowdown in its e-commerce operations.
Part of that effort involves exploring the possibility of ending or renegotiating leases with outside warehouse owners. Another aspect is a plan to sublease warehouse space.
"It allows us to relieve the financial obligations associated with an existing building that no longer meets our needs," an Amazon spokeswoman told the Wall Street Journal. "Subleasing is something many established corporations do to help manage their real estate portfolio."