Get connected with our daily update
Yelp announced the 10 winners of its winterization fund in Texas, marking nine Austin businesses that will receive $10,000 each to go toward preparing for damage caused by severe weather.
---
Yelp gathered local nominations for businesses in Austin or San Antonio from Dec. 1-17, pledging to split a $100,000 fund between them. The money is meant to help cover costs of insulating pipes, preparing generators and prepping for future issues in the event of another storm like last February's Winter Storm Uri.
Nine of the winning businesses included restaurants, a live music venue and a pet store, among others in Austin. One hangout in San Antonio, Comfort Cafe, also joined the ranks.
Donn's Depot | 1600 W. 5th St.
Housed in a converted 1800's train depot by Donn Adelman, hence the name, Donn's Depot has been providing music to generations of people for more than 50 years. After an already difficult year on the honky tonk hangout, bar manager Michelle Beebe said it was the customers that helped them through the tunnel.
"The essence of Donn's Depot and the heart of this business is our amazing community, truly," Beebe said. "We have an incredibly talented and dedicated ensemble of resident musicians, a bar staff that really loves our guests like family, but none of it exists without our community. It's authentic and rare—an anomaly in a fast-changing Austin."
Mint Salon | 4023 Guadalupe Street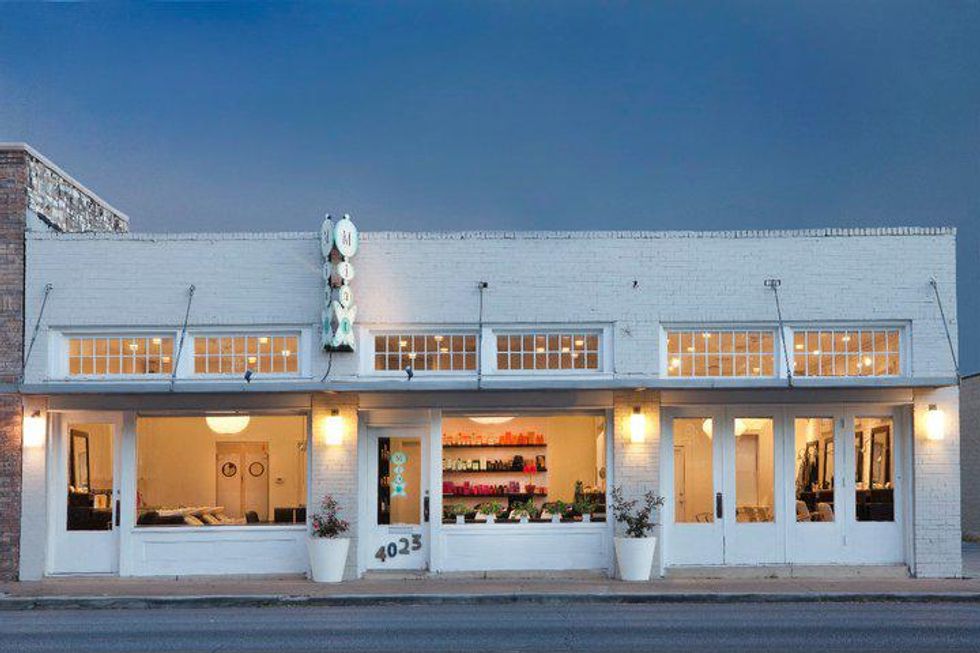 The salon has now been in business for 22 years. (Mint Salon)

While both COVID-19 and the winter storm put pressure on Mint Salon to close, the woman-owned salon will celebrate over two decades of business later this year. Mint Salon owner Melissa Beckham Gass said they plan to use the funds to replace the old windows.
"Luckily, we have the most wonderful clients and they have supported us throughout the pandemic," Gass said. "The Austin community takes care of its local businesses and we are happily celebrating our 22 year anniversary because of them."
Paws on Chicon Pet Store | 1301 Chicon Street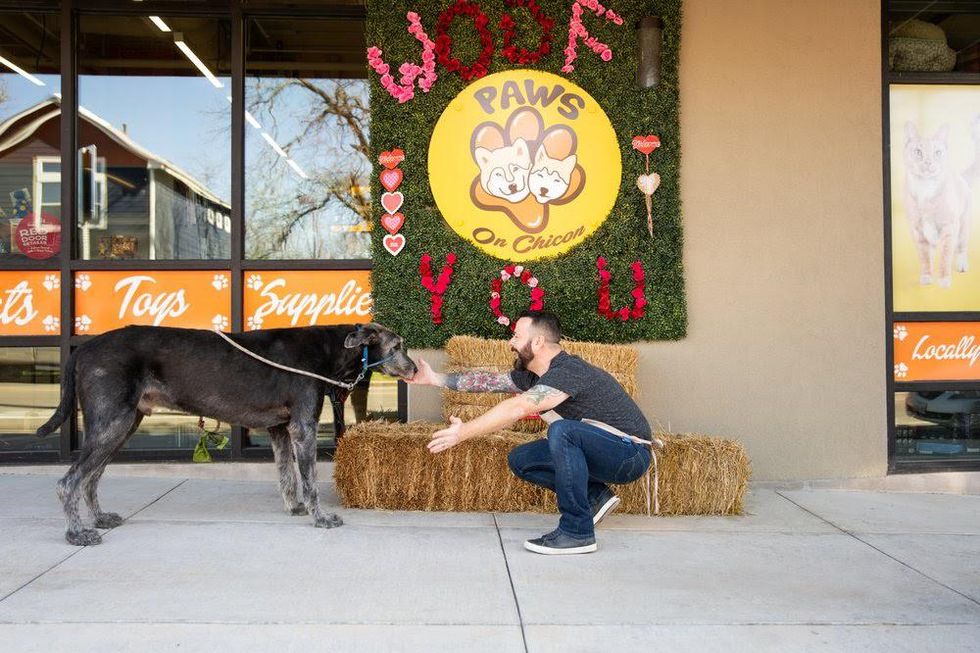 The shop sells healthy food and treats for Fido, as well as supporting local shelters. (Paws on Chicon)
When the winter storm hit Paws on Chicon, owner Keith Zeiler opened his store (with the help of a customer and his four-wheel-drive car!) to sell people their much-needed pet food. Zeiler said the money will be used to purchase generators so the store can hold its annual Doggy Drag Show no matter the weather.
"It was cold. But people needed their pet food as they were running out," Zeiler said. "People needed us and I could not let people's pets go without food so I did everything in my power to make sure they were all fed while we were out of power for seven days."​
Revival Coffee | 1405 E 7th Street
Formerly a loyal customer at all-pink Revival Coffee, owner Gabriela Bucio gave the shop its own revival when she purchased the shop to prevent it from closing due to COVID. Bucio said she's going to continue to give back by supporting the Latin community.
"I would be nowhere without my incredible staff who have been by my side throughout the last two years in which we have all faced unprecedented circumstances," Bucio said. "Of course, thank you to our loyal patrons, especially those who have ridden with us since day one. Without you, none of this would be possible."
Aviator Pizza and Drafthouse | Multiple locations
Originally opened in Elgin by John McElroy and Dr. Ana Lam-McElroy in 2014, Aviator Pizza and Drafthouse uses the family's 30-year pizza-making tradition and has opened new locations in Austin and Kyle.
Crema Bakery & Cafe | 9001 Brodie Lane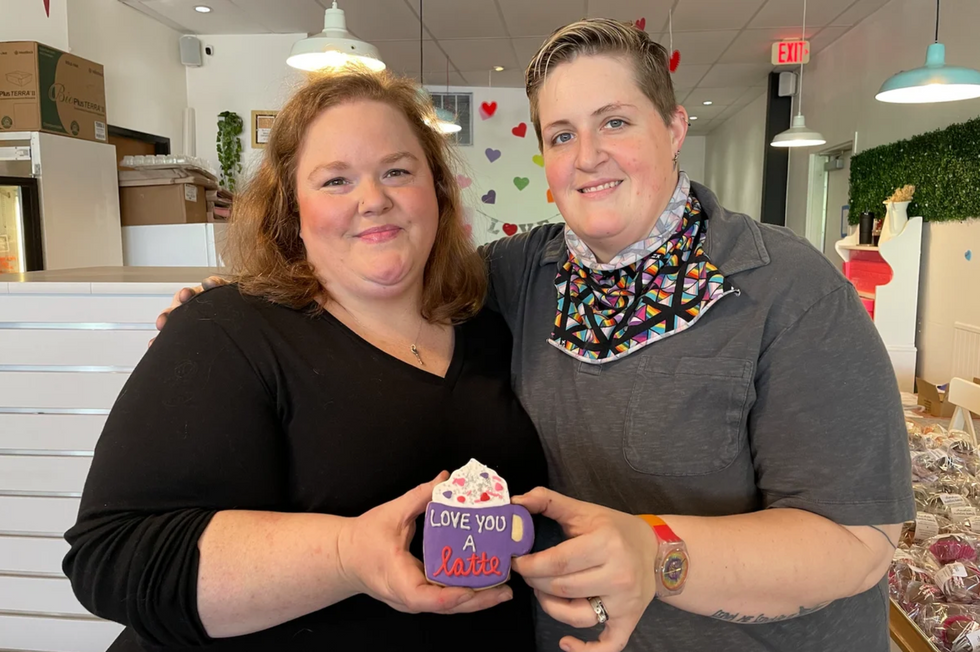 Jessica and Janessa Tomberlin used the winter storm as a way to give back. (Kristin Finan)
During the last winter storm, Crema Cafe owners Jessica and Janessa Tomberlin handed out food, baked goods and inventory to the community instead of closing their doors. And at the onset of the pandemic, the couple offered free sack lunches to those in need.
Foxhole Culinary Tavern | 13995 US-183
Opened in 2014 with the goal of bringing Downtown nightlife to the north side, Foxhole Culinary Tavern has a mission of "bringing the community closer" with Texas-inspired dishes.
Kismet Cafe | 1000 E 41st St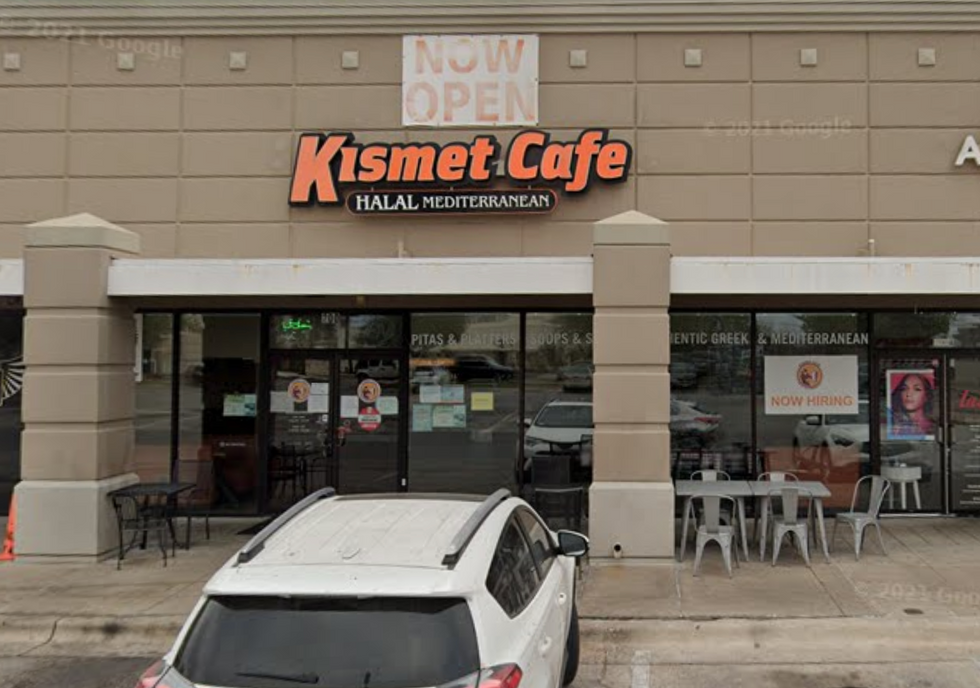 Kismet Cafe has since moved from its original location. (Google Maps)
A UT neighborhood favorite, Kismet Cafe was opened in 1991 and has remained family-owned and operated since. The restaurant offers meat plates over rice plates, vegetarian and vegan Plates and wraps.
Taste of Ethiopia | Multiple locations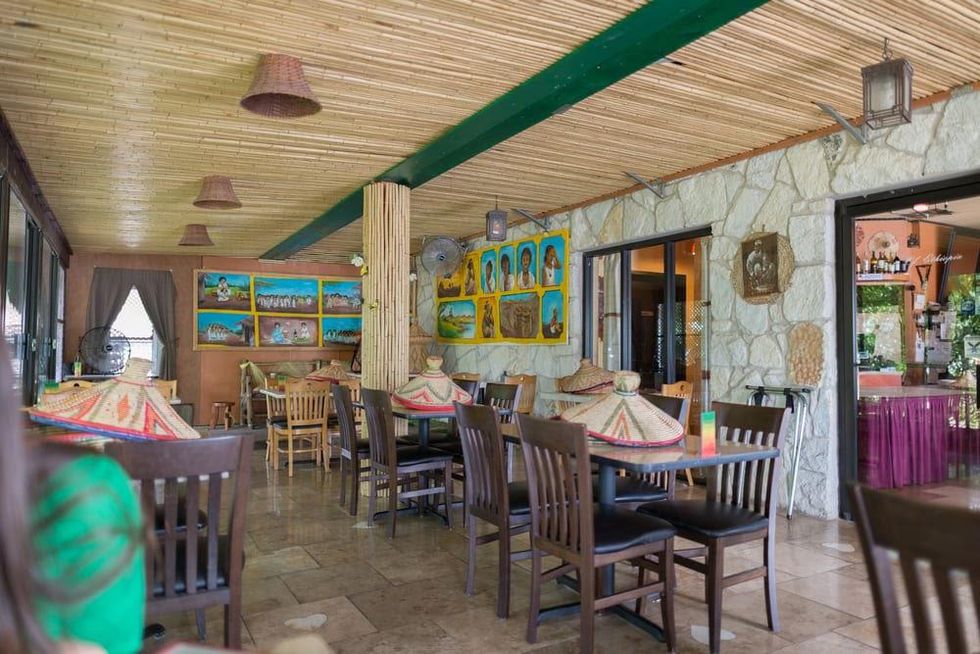 The restaurant promises a new experience for all eaters. (Taste of Ethiopia)
Originally founded in Pflugerville in 2008 by Woinee Mariam and Solomon Hailu, Taste of Ethiopia has since expanded to Austin. The restaurant serves Mariam's family recipes, giving everyone a taste of her home.
Capital Metro has been awarded $750,000 from the Federal Transit Administration to go toward Project Connect's Orange Line, documents show.
The FTA announced the funding round on Thursday, which dispersed $11 million across 12 states and 20 projects. The money is meant to connect communities to affordable transit and housing through the FTA Pilot Program for Transit-Oriented Development planning.
CapMetro said the funds will go toward projects at eight stations spanning 6.5 miles on the South end of the Orange Line, which has a total of 22 stations. The full project stretches across the 20 miles from Southpark Meadows to Tech Ridge.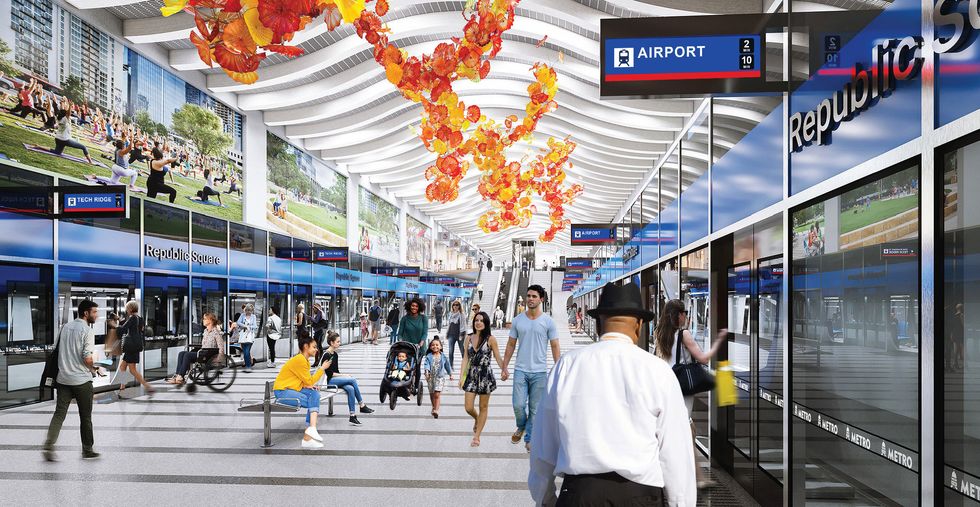 Republic Square station is along the Orange Line. (Project Connect rendering)
Once it's complete, which officials estimate will be in 2028, the Orange Line will reach the following stations:
Tech Ridge (Park & Ride)
North Lamar International District
Crestview
The Triangle
UT campus
Republic Square
Auditorium Shores
South Congress
Southpark Meadows (Park & Ride)
A $500 million mixed-use development spanning 1,400 acres is coming to Southeast Austin, near Tesla's headquarters at Giga Texas.
Plans for the development by Houston-based real estate firm Hines include 2,500 houses along with multi-family and townhomes, and commercial land. Hines is partnering with Trez Capital, Sumitomo Forestry and Texas-based Caravel Ventures.
The development, which is known as Mirador, will be located off the 130 Toll and Highway 71, which the developers say provides easy access to the Circuit of the Americas Formula 1 racetrack and other Austin attractions like restaurants, parks and live music venues.
Hines also boasts amenities like a 60-acre lake, over 600 acres of greenbelt, community parks, trails and a swimming pool.
"As Austin continues to grow into the tech epicenter of Texas, coupled with a supply-constrained market, the demand for new housing is at its highest," Dustin Davidson, managing director at Hines, said. "Mirador will be critical in providing more options for Austin's growing population and we are excited to work alongside our partners given they each provide a unique and valued perspective in single-family development."
The local housing market has been hot in recent years, with home sales accelerating earlier in the pandemic. In July 2021, the Austin metro area hit its pricing peak at $478,000. As Austonia previously reported, the area has been expected to see the Tesla effect, with the new workforce driving up demand for housing and other services.
The single-family houses are expected to be developed over the course of six years, in phases. Construction on the homes is expected to start this year and home sales will begin in 2023.