Get connected with our daily update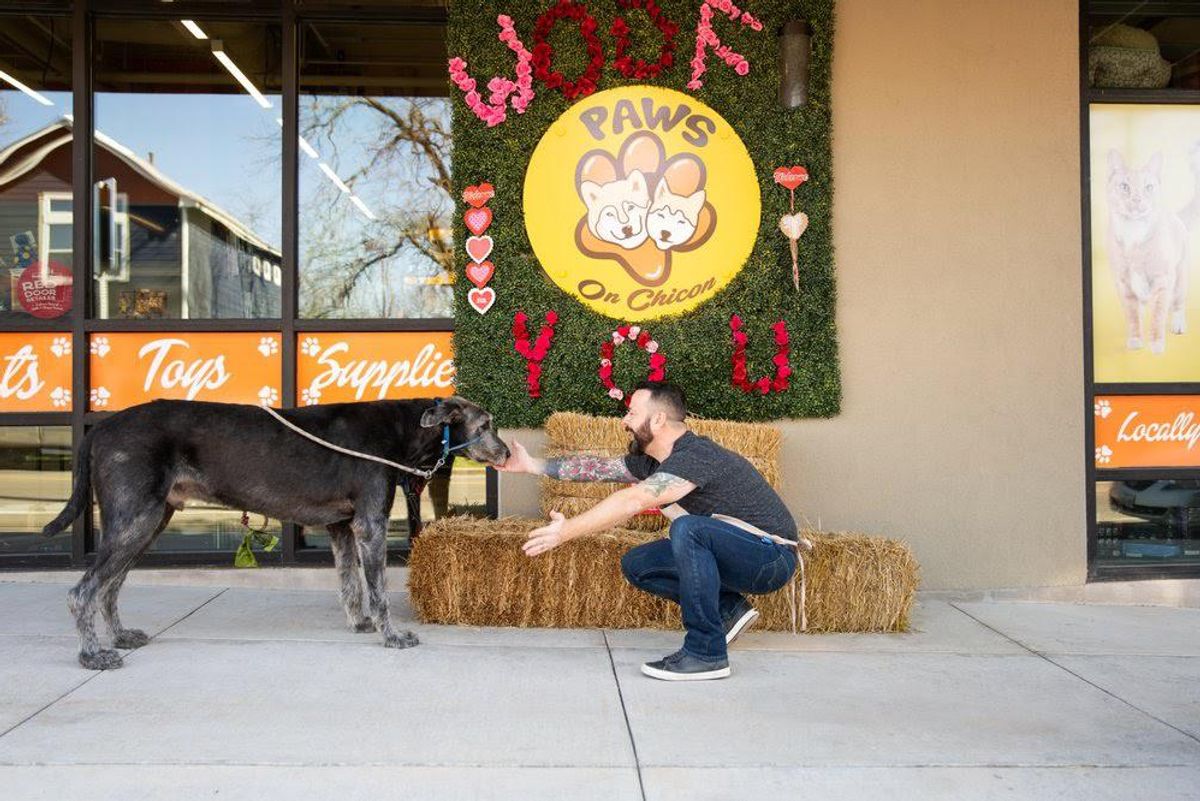 Yelp announced the 10 winners of its winterization fund in Texas, marking nine Austin businesses that will receive $10,000 each to go toward preparing for damage caused by severe weather.
---
Yelp gathered local nominations for businesses in Austin or San Antonio from Dec. 1-17, pledging to split a $100,000 fund between them. The money is meant to help cover costs of insulating pipes, preparing generators and prepping for future issues in the event of another storm like last February's Winter Storm Uri.
Nine of the winning businesses included restaurants, a live music venue and a pet store, among others in Austin. One hangout in San Antonio, Comfort Cafe, also joined the ranks.
Donn's Depot | 1600 W. 5th St.
Housed in a converted 1800's train depot by Donn Adelman, hence the name, Donn's Depot has been providing music to generations of people for more than 50 years. After an already difficult year on the honky tonk hangout, bar manager Michelle Beebe said it was the customers that helped them through the tunnel.
"The essence of Donn's Depot and the heart of this business is our amazing community, truly," Beebe said. "We have an incredibly talented and dedicated ensemble of resident musicians, a bar staff that really loves our guests like family, but none of it exists without our community. It's authentic and rare—an anomaly in a fast-changing Austin."
Mint Salon | 4023 Guadalupe Street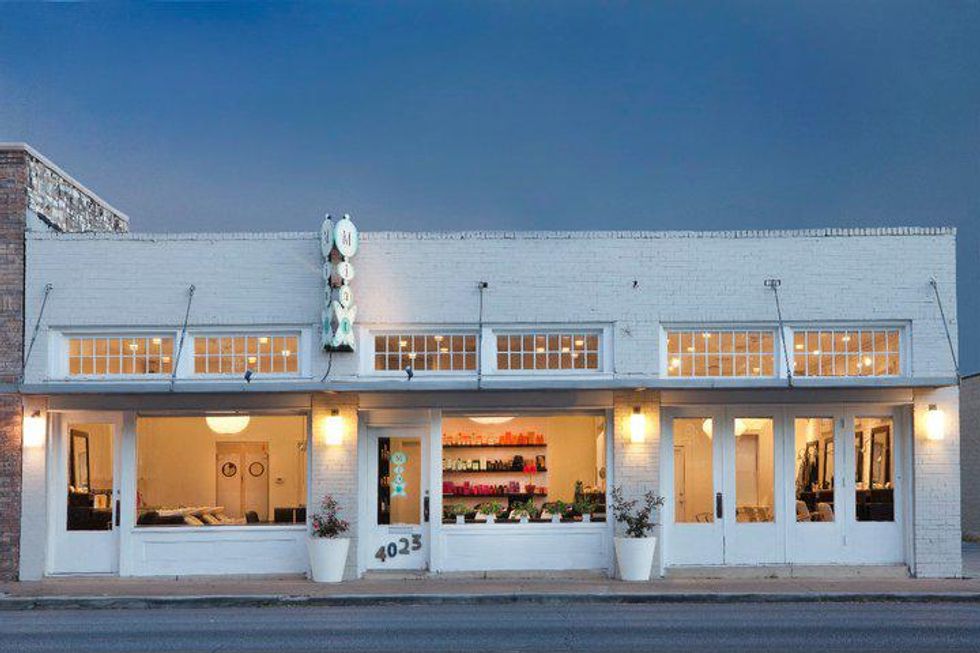 The salon has now been in business for 22 years. (Mint Salon)

While both COVID-19 and the winter storm put pressure on Mint Salon to close, the woman-owned salon will celebrate over two decades of business later this year. Mint Salon owner Melissa Beckham Gass said they plan to use the funds to replace the old windows.
"Luckily, we have the most wonderful clients and they have supported us throughout the pandemic," Gass said. "The Austin community takes care of its local businesses and we are happily celebrating our 22 year anniversary because of them."
Paws on Chicon Pet Store | 1301 Chicon Street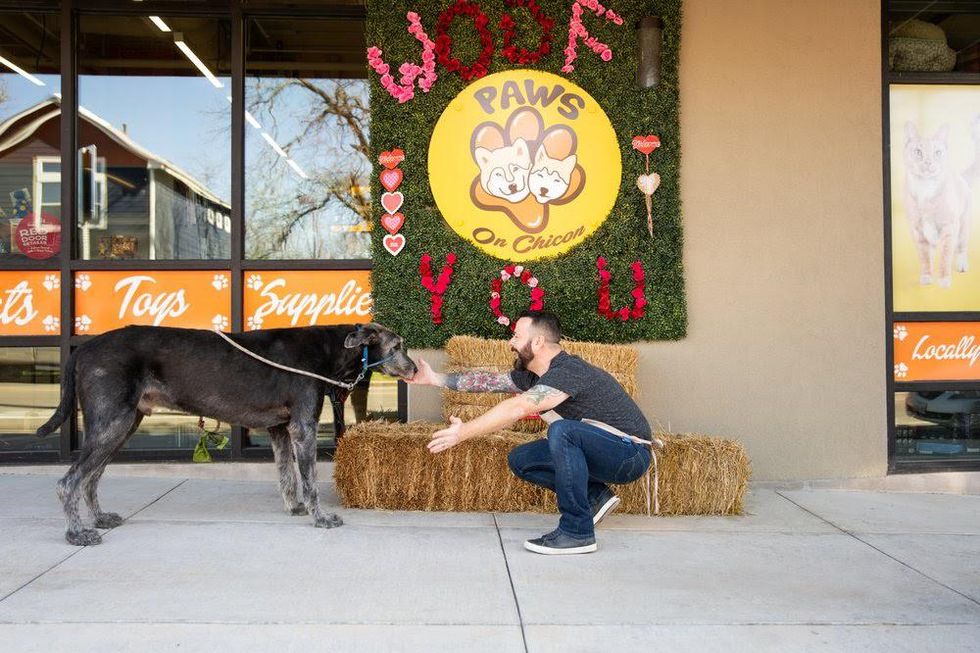 The shop sells healthy food and treats for Fido, as well as supporting local shelters. (Paws on Chicon)
When the winter storm hit Paws on Chicon, owner Keith Zeiler opened his store (with the help of a customer and his four-wheel-drive car!) to sell people their much-needed pet food. Zeiler said the money will be used to purchase generators so the store can hold its annual Doggy Drag Show no matter the weather.
"It was cold. But people needed their pet food as they were running out," Zeiler said. "People needed us and I could not let people's pets go without food so I did everything in my power to make sure they were all fed while we were out of power for seven days."​
Revival Coffee | 1405 E 7th Street
Formerly a loyal customer at all-pink Revival Coffee, owner Gabriela Bucio gave the shop its own revival when she purchased the shop to prevent it from closing due to COVID. Bucio said she's going to continue to give back by supporting the Latin community.
"I would be nowhere without my incredible staff who have been by my side throughout the last two years in which we have all faced unprecedented circumstances," Bucio said. "Of course, thank you to our loyal patrons, especially those who have ridden with us since day one. Without you, none of this would be possible."
Aviator Pizza and Drafthouse | Multiple locations
Originally opened in Elgin by John McElroy and Dr. Ana Lam-McElroy in 2014, Aviator Pizza and Drafthouse uses the family's 30-year pizza-making tradition and has opened new locations in Austin and Kyle.
Crema Bakery & Cafe | 9001 Brodie Lane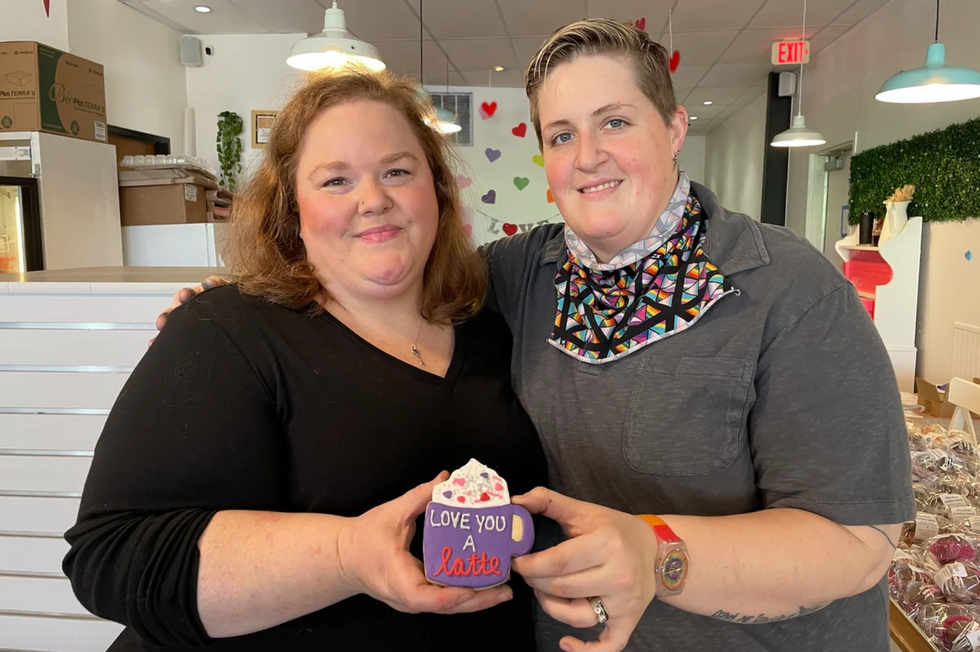 Jessica and Janessa Tomberlin used the winter storm as a way to give back. (Kristin Finan)
During the last winter storm, Crema Cafe owners Jessica and Janessa Tomberlin handed out food, baked goods and inventory to the community instead of closing their doors. And at the onset of the pandemic, the couple offered free sack lunches to those in need.
Foxhole Culinary Tavern | 13995 US-183
Opened in 2014 with the goal of bringing Downtown nightlife to the north side, Foxhole Culinary Tavern has a mission of "bringing the community closer" with Texas-inspired dishes.
Kismet Cafe | 1000 E 41st St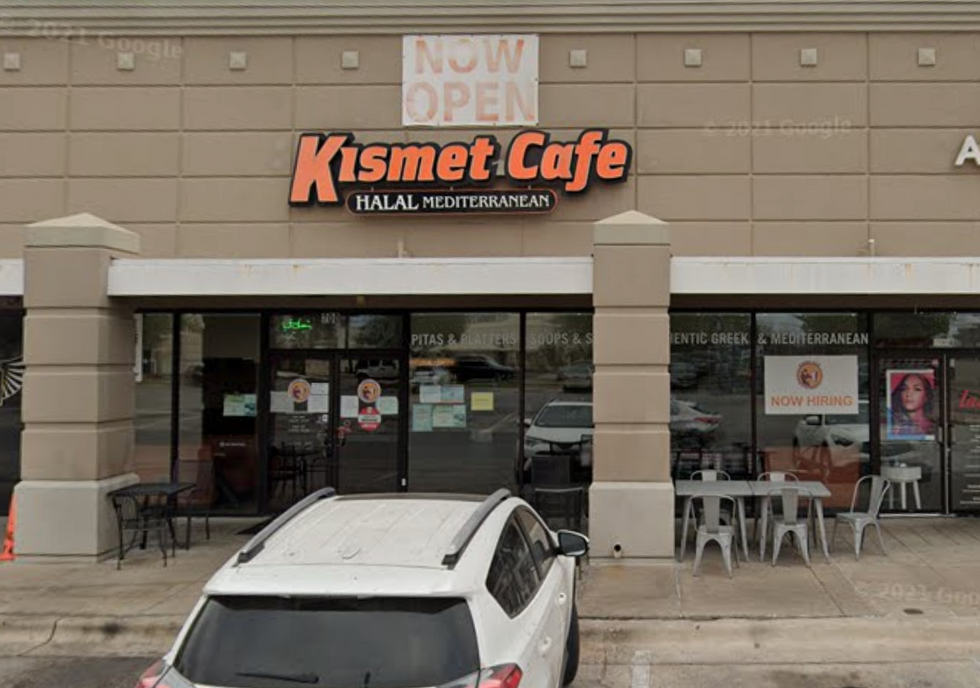 Kismet Cafe has since moved from its original location. (Google Maps)
A UT neighborhood favorite, Kismet Cafe was opened in 1991 and has remained family-owned and operated since. The restaurant offers meat plates over rice plates, vegetarian and vegan Plates and wraps.
Taste of Ethiopia | Multiple locations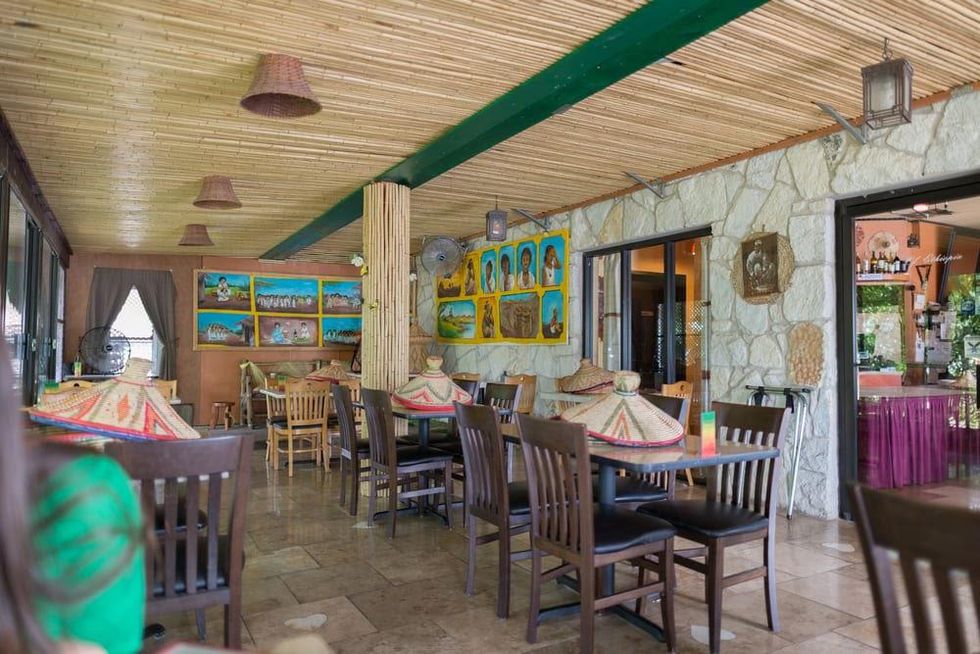 The restaurant promises a new experience for all eaters. (Taste of Ethiopia)
Originally founded in Pflugerville in 2008 by Woinee Mariam and Solomon Hailu, Taste of Ethiopia has since expanded to Austin. The restaurant serves Mariam's family recipes, giving everyone a taste of her home.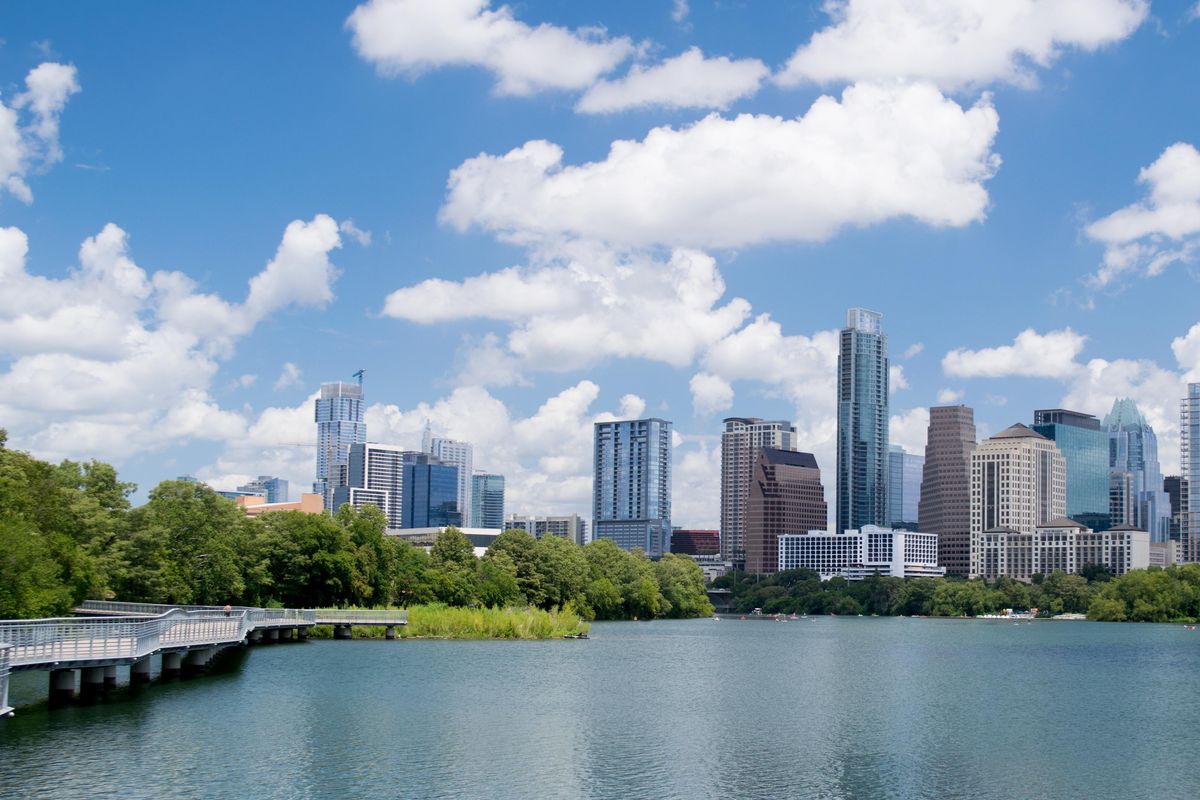 Days after Memorial Day, it officially feels like summer in Austin with a Heat Advisory Monday and a slew of 100+ degree weather on track for the week.
Triple-digit temperatures are expected in Central Texas for at least seven days straight, with near-record temperatures expected Tuesday, Friday and Saturday, according to the National Weather Service.

Increasing clouds tonight for most of the eastern part of south central Texas with lows in the 70s. For the rest of the week, the story is dry and heat weather conditions with highs in the upper 90s up to 107 degrees. #txwxpic.twitter.com/i19NMZDAaT
— NWS Austin/San Antonio (@NWSSanAntonio) June 6, 2022
That near-record heat, coupled with almost nonexistent cloud coverage, could exacerbate a drought that has reached extreme levels. Lake Travis is at its lowest level since 2018.
Austin also just came out of its hottest May in 125 years. Austin-Bergstrom International Airport saw 1.8 inches of rain in May, down from an average of 5.1 inches.
At San Antonio International Airport, only 4.58" of rain has fallen between Jan 1 and June 5. This is their 9th driest start to a year. Some folks are drawing comparisons w/ 2011 in TX. Drought is not as bad/widespread as it was at this time that year, but it'll be a hot summer! pic.twitter.com/Nw9oxsEj3b
— NWS Austin/San Antonio (@NWSSanAntonio) June 6, 2022
Austin still hasn't reached 2011 records, when an extreme drought scorched Austin with 27 straight days of 100+ triple-digit days. Still, the city typically doesn't reach 100 degrees until July 4, and the Climate Prediction Center said that Central Texas will continue to see above average (93.1-93.7 degrees) temperatures through June 19.
When triple-degree heat sets in and heat indexes rise high enough for a Heat Advisory, the National Weather Service recommends that residents limit strenuous activity outside, stay hydrated, stay out of the sun whenever possible and keep children and pets out of unattended vehicles.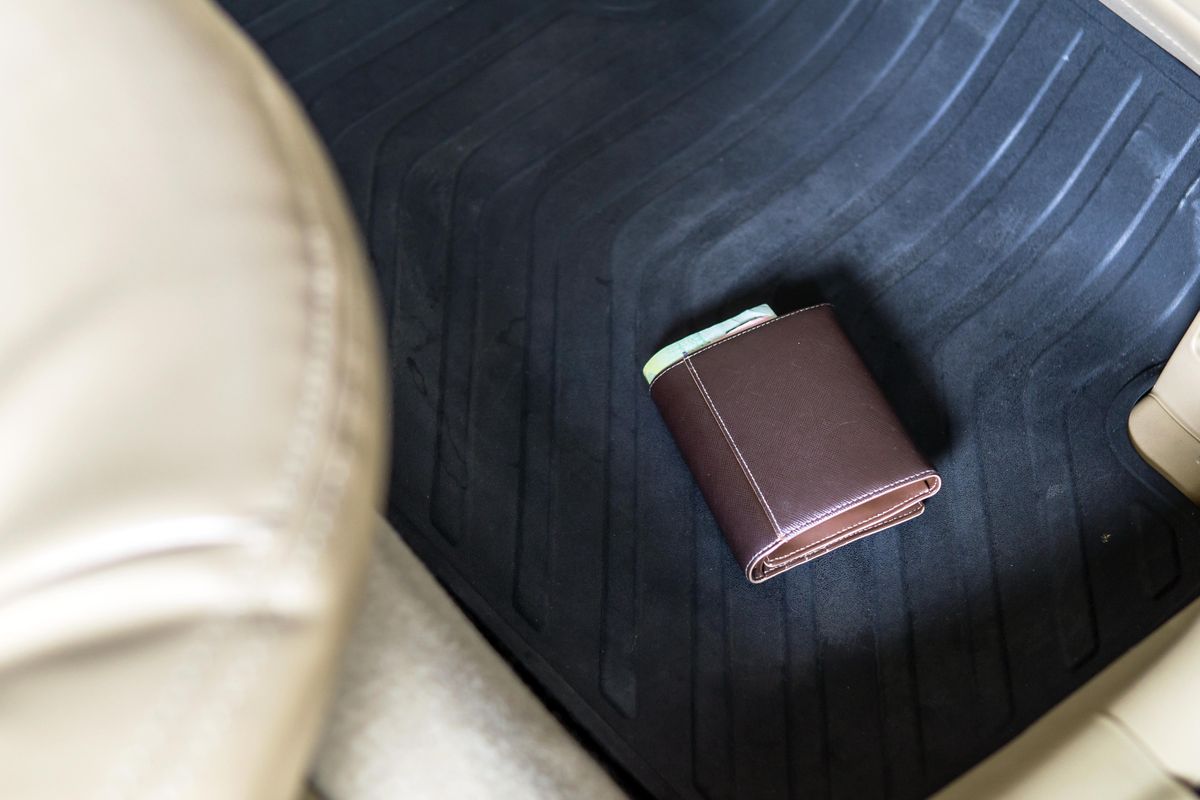 In his three years as an Uber driver in Austin, Salai Ya has seen a range of items left behind in his car: cell phones, wallets, sunglasses and bags.
It's become such a pattern that Ya started reminding riders before they leave to check that they collected all of their belongings. Ya's experience is quite common in Austin, as the city topped the list of the most forgetful cities for the second year in a row on Uber's Lost & Found Index.
But it's not just an Austin trend. Other Texas cities that made the top 10 most forgetful include Houston and Dallas at No. 3 and No. 5, respectfully.
Ya said the people who forget stuff are commonly those who request rides downtown on weekend nights.
"It's the time most people drink, hang out," Ya said.
While Ya said the dark could add to the likelihood of riders leaving items behind, Uber reports 5 p.m. as being the most forgetful time of day.
On weekends, cash, fanny packs, IDs and clothing are the items likely to be left behind.
But there are also some unique items Uber reports people leaving behind including a brown tortoise, a spray tan machine, part of a soft-serve ice cream machine and even an urn with pet ashes and an urn with family member ashes.
If you plan on taking an Uber this Independence Day, make sure you're mindful of your stuff. St. Patrick's Day and July 4 were the most popular two days of the year to leave possessions in the back seat.